Nitehawk Cinema will open in Park Slope this week with 7 theaters and bar with Prospect Park views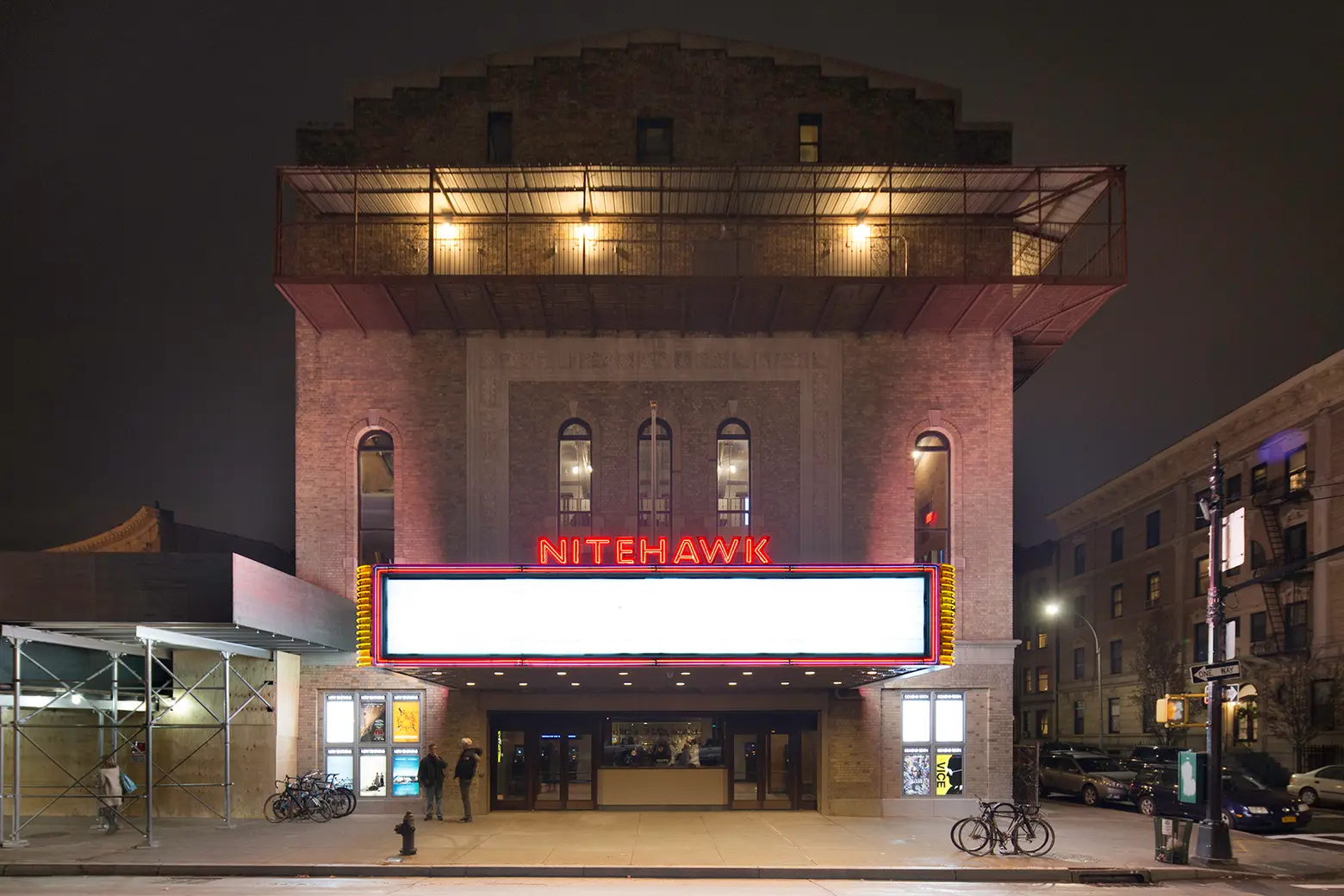 The Nitehawk Cinema will open a second location of its popular theater in Brooklyn this week after two years of renovation work. The theater will open on Wednesday in Park Slope at a refurbished Pavilion Theater, an iconic cinema that was built in 1928 and shuttered in 2016. Dubbed Nitehawk Prospect Park, the 34,000-square-foot facility includes seven theaters and a second-floor cocktail bar that overlooks Prospect Park.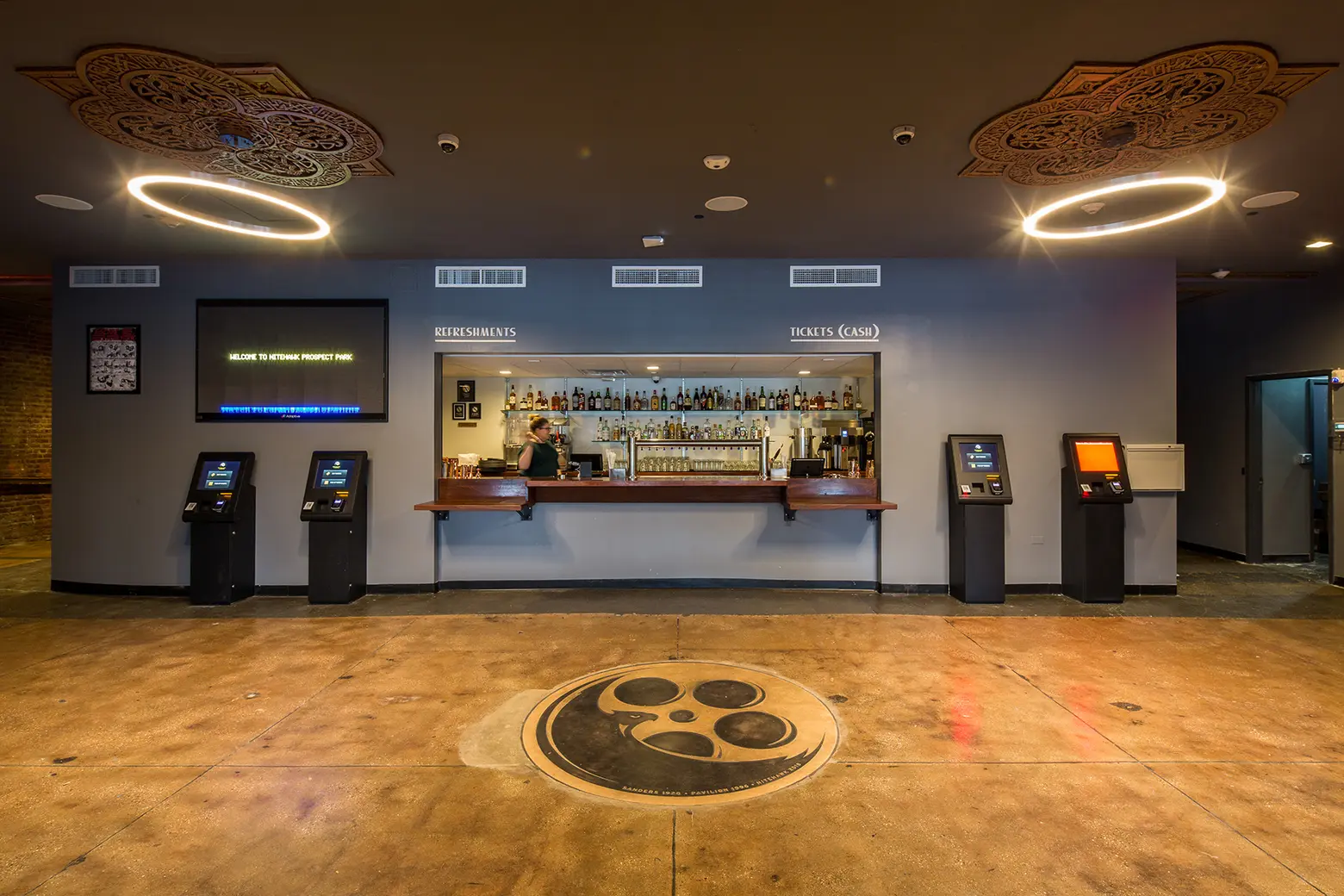 First talks regarding the iconic space, which became a part of the Park Slope Historic District in 2012, involved converting the theater into residential units. Plans to build a six-story, 24-unit building were filed in 2015, as previously 6sqft reported.
But in 2016, the owner of Nitehawk bought the 90-year-old theater and announced plans to turn it into a movie theater, to the cheers of movie-goers and preservationists. The $10 million renovation was approved by the Landmarks Preservation Commission and restored unique historical elements, including the upgraded mezzanine.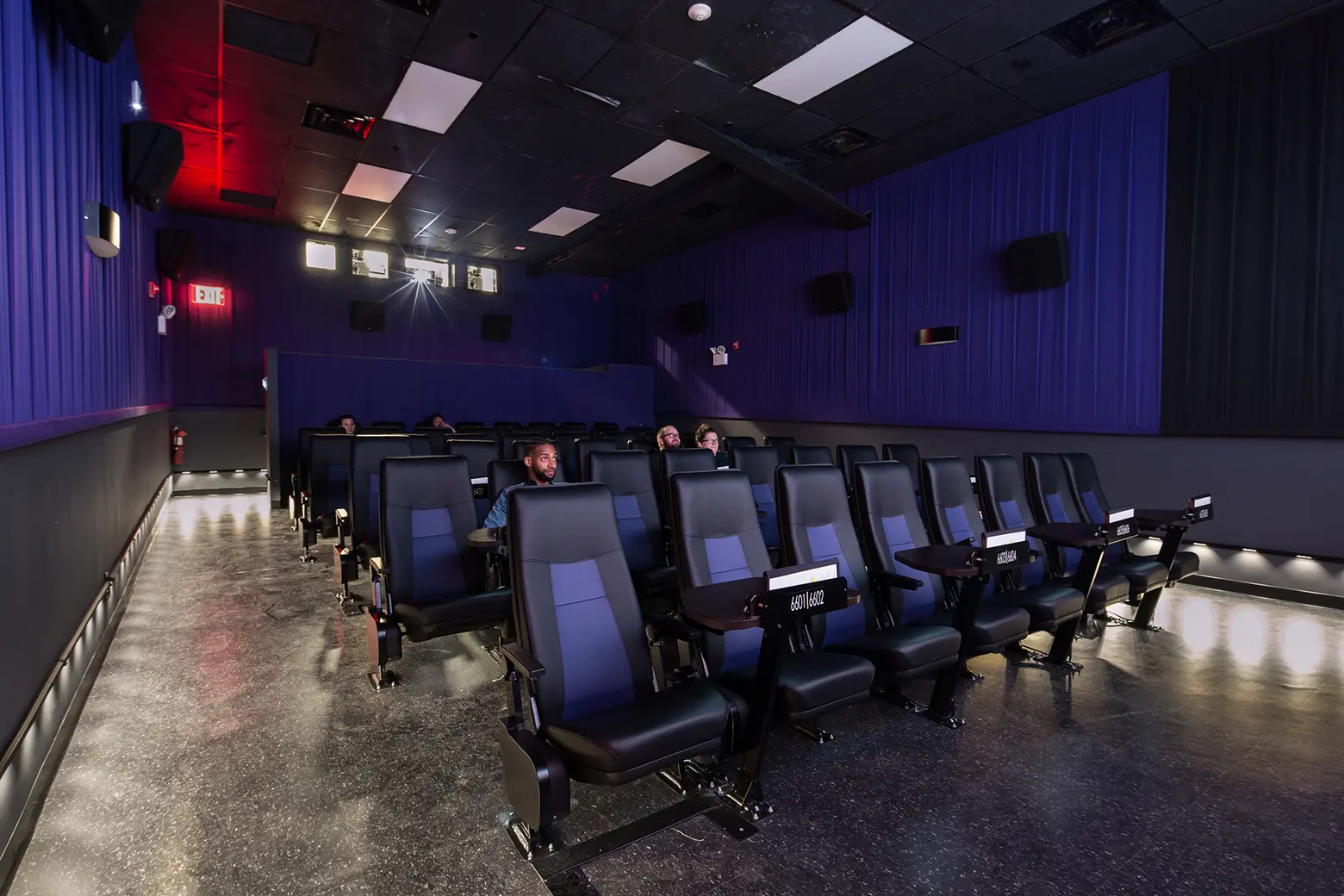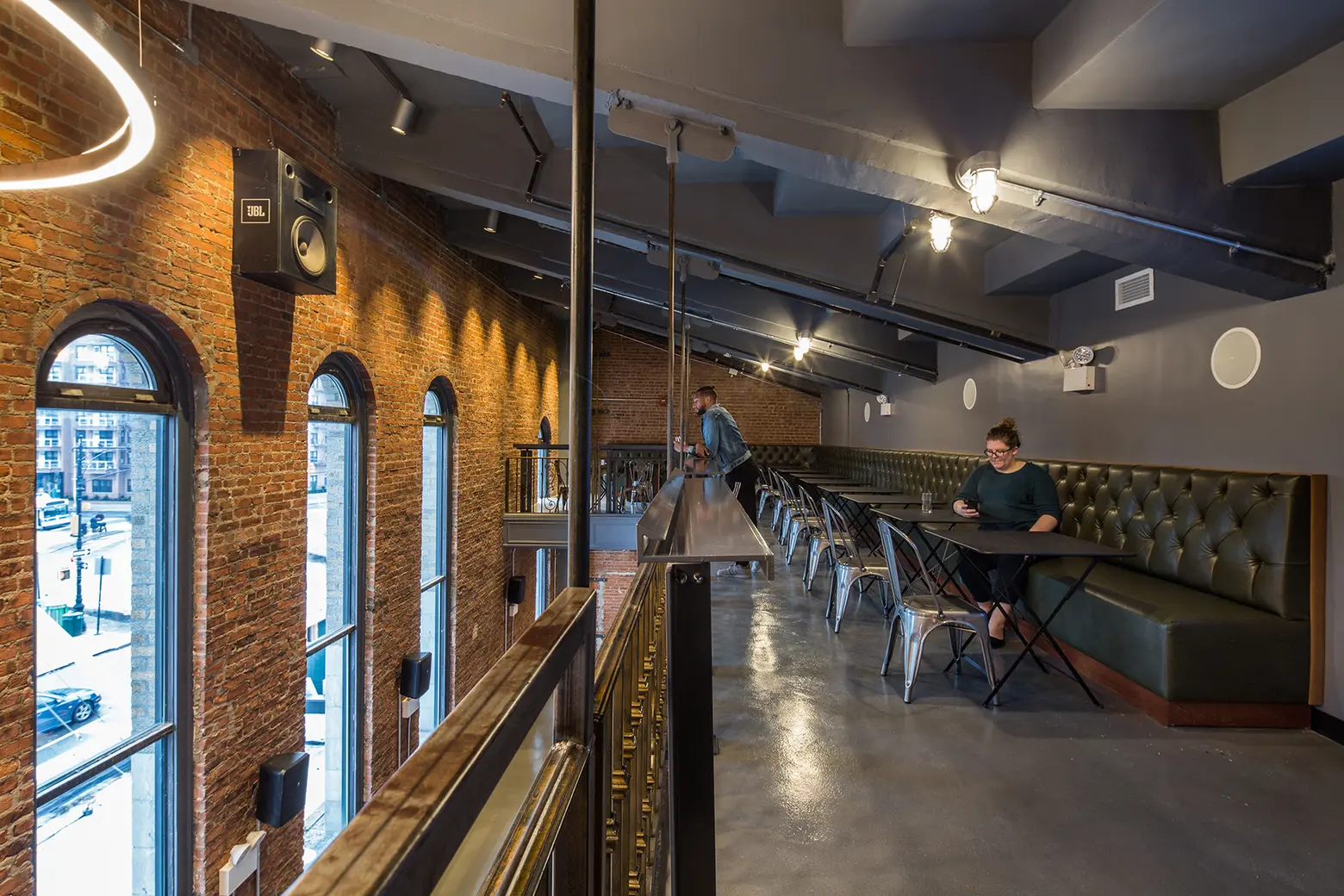 "It's a privilege to bring Nitehawk's enhanced cinematic experience to the neighborhood, particularly in one of New York's legacy movie theaters," Matthew Viragh, founder of Nitehawk, said in a statement.
The new space, offering 650 seats, is more than triple the size of the Williamsburg location, which became the first dine-in theater in New York when it opened in 2011.
Nitehawk Prospect Park will have an elevator, a first for the building, two bars, and cinema staples like burgers, tater tots, and, of course, popcorn. The theater will also introduce a "Dine & Dash" option, which lets guests enjoy a meal without having to pay for it during the movie.
Movie tickets are officially for sale ahead of Wednesday's opening, found on Nitehawk's website here.
RELATED: 
All images by Sakeenah Saleem