Park Slope's Iconic Pavilion Theater to Be Demolished for a Morris Adjmi-Designed Residential Project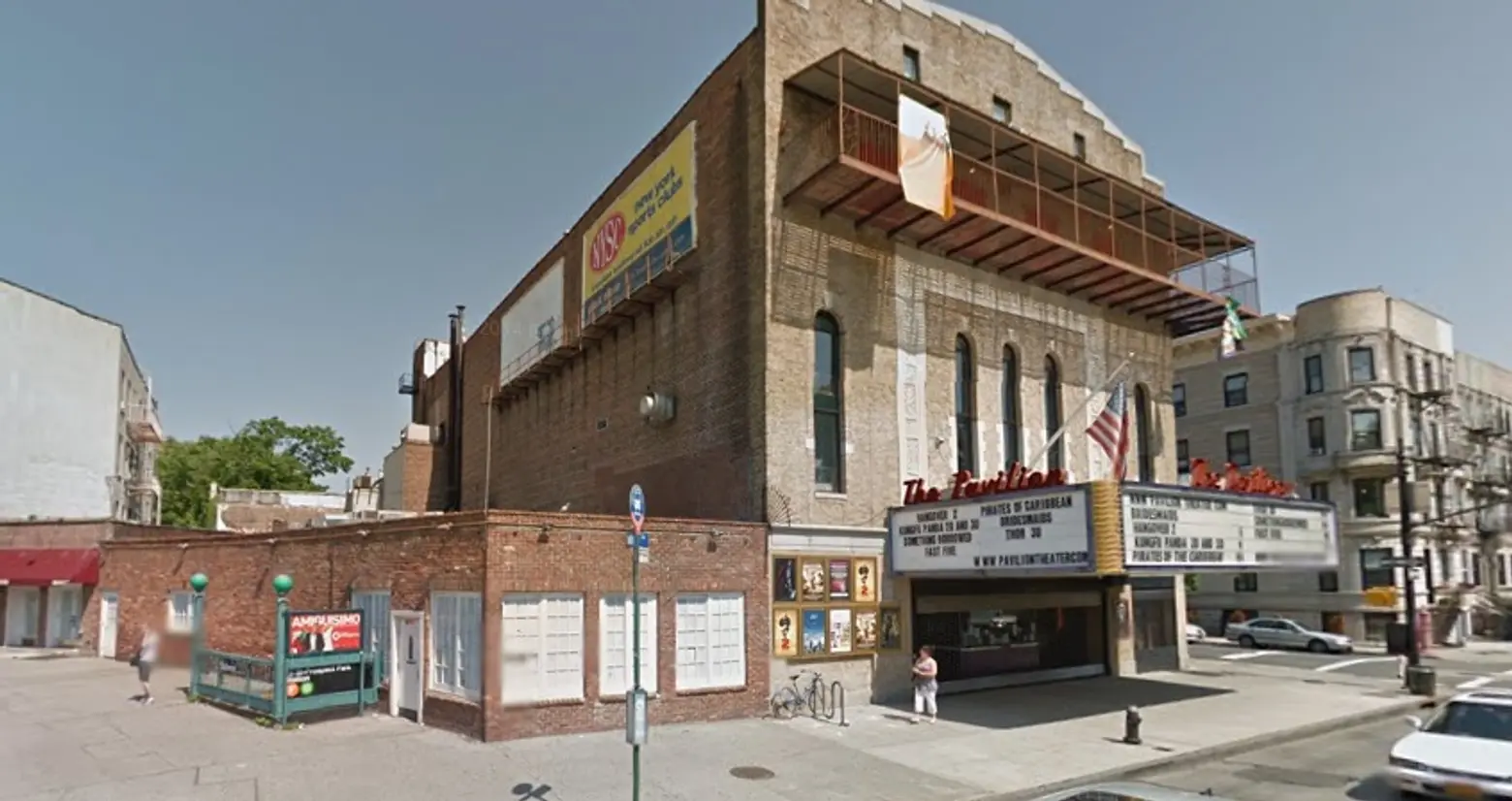 Back in December we revealed that Park Slope's iconic Pavilion Theater may be going residential after scoping out renderings on the website of architecture firm Architecture Outfit, which showed two possible schemes. The first was a six-story residential building rising behind the theater's sublime Moorish façade and from a neighboring lot just south of the theater, and the second was a plan that preserved the theater in its entirety, limiting construction to the neighboring lot.
Now, The Real Deal reports that Hidrock Realty, who bought the theater in 2006 for $16 million, has officially filed plans to build a six-story, 24-unit building on the site at 188 Prospect Park West, replacing the theater. And the architect of record is none other than Morris Adjmi, well known for his ability to create structures that seamlessly blend with their historic surroundings while still displaying subtle, modern touches. But since the theater is part of the Park Slope Historic District, this plan will likely not be so cut-and-dried.
As we previously reported:
The theater and its surrounding blocks were absorbed into the Park Slope Historic District in 2012. All changes to the theater's exterior and new construction alongside it will be subject to review by the Landmarks Preservation Commission. However, the theater's interior is not landmarked, and, according to moviegoers, has fallen into an unfortunate state of disrepair. Complaints of broken seats, exposed walls, torn upholstery, and bedbugs have plagued the theater.
Despite these issues, the theater still attracts about 500,000 guests a year.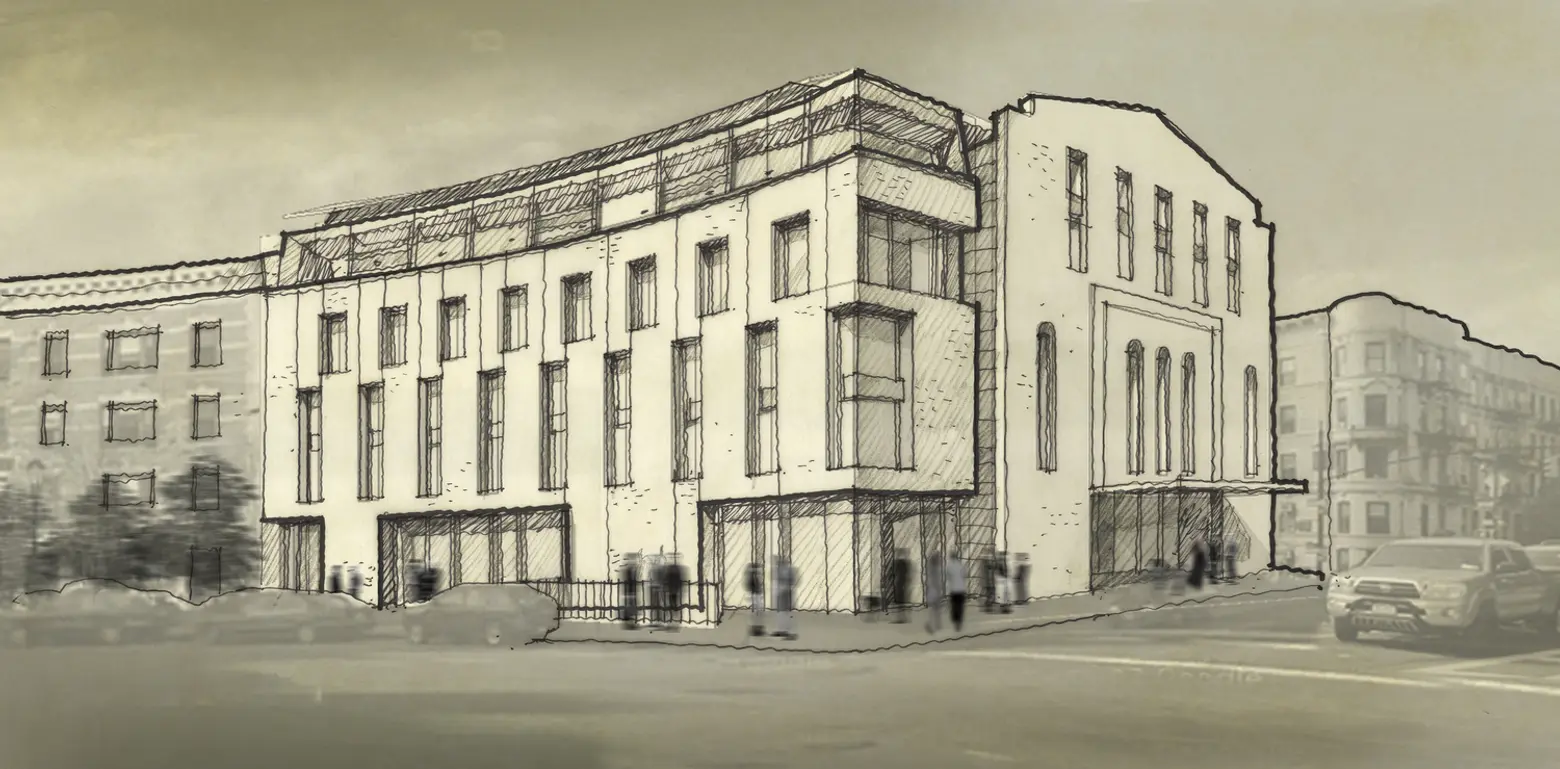 The previous rendering of the site from Architecture Outfit
In addition to the site's landmarked status, another obstacle may be the cinema's lease, which reportedly exists through 2022, with two additional 10-year options. The new plans to replace the 33,000-square-foot theater call for 46,000 square feet of residential space and 8,000 square feet of commercial space. Hidrock also owns the neighboring vacant lot at 192 Prospect Park West, which will likely absorb some of this footprint if the plan moves ahead.
You can stay up to date on the residential conversion at the Pavilion Theater on CityRealty.
[Via TRD]
RELATED: