Our 2,200sqft: The founders of Ample Hills ice cream give the scoop on their sweet Boerum Hill home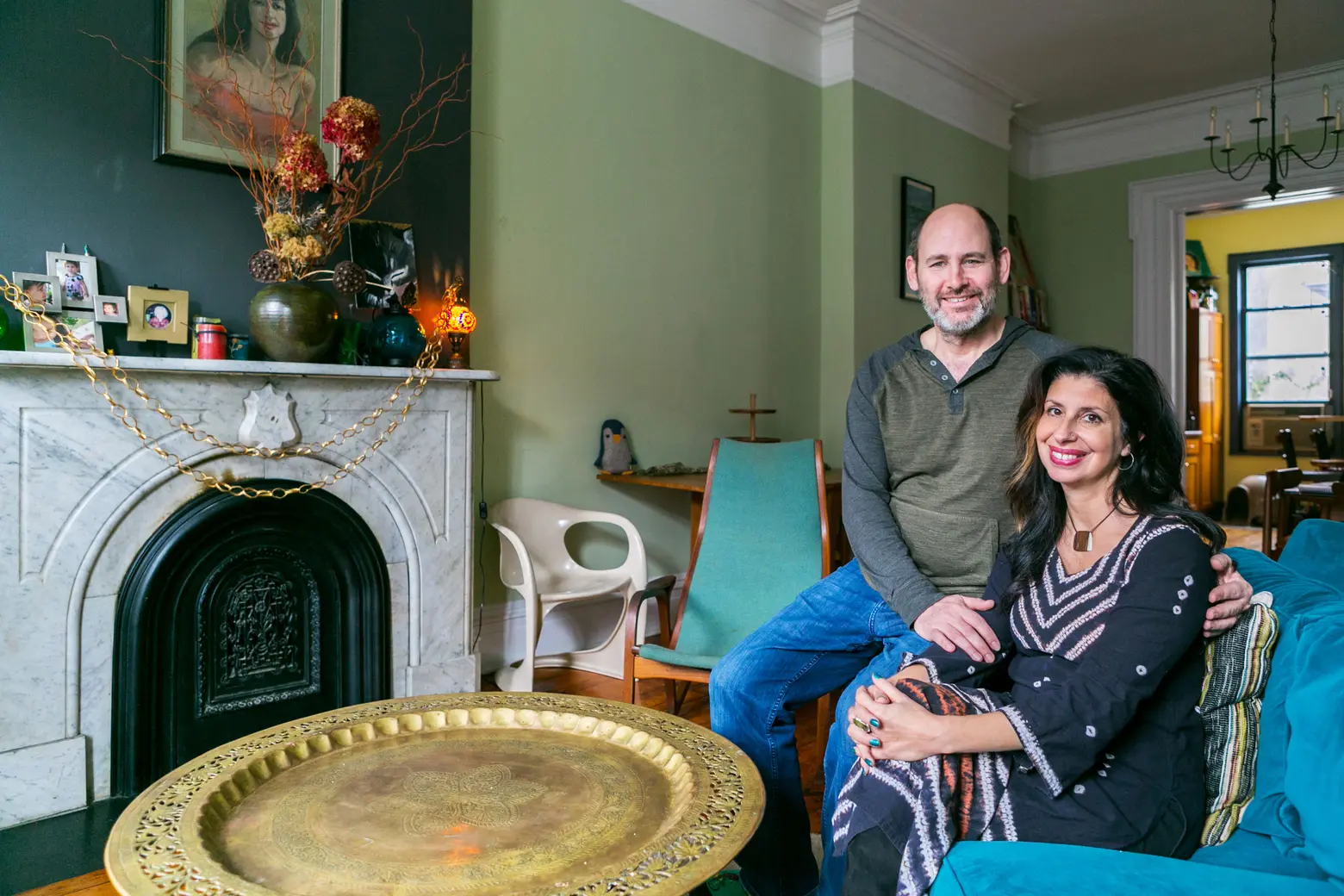 6sqft's series "My sqft" checks out the homes of New Yorkers across all the boroughs. Our latest interior adventure brings us to the Boerum Hill home of Ample Hills founders Jackie and Brian. Want to see your home featured here? Get in touch!
If you've ever indulged in an Ample Hills ice cream cone, you know that their fanciful flavors (Ooey Gooey Butter Cake, the Munchies, and Snap Mallow Pop, just to name a few!) are perfectly matched by the Brooklyn company's whimsical shops. But founders Jackie Cuscuna and Brian Smith definitely didn't grow in seven years from their first storefront in Prospect Heights to nine locations, including one in Disney World, and a forthcoming Red Hook factory where they'll produce 1 million gallons a year, without a lot of hard work and business smarts.
And it's this combination of playfulness and attention to detail that they've carried over to their adorable Boerum Hill home, which they moved into two years ago with their eight-year-old son and 11-year-old daughter. A triplex in a quintessential Brooklyn brownstone, their home has cheery pops of color, mid-century-modern furnishings, and an eclectic mix of decor and family mementos. 6sqft recently visited the couple to tour their space, hear why they love Brooklyn, and learn about Ample Hills' plans.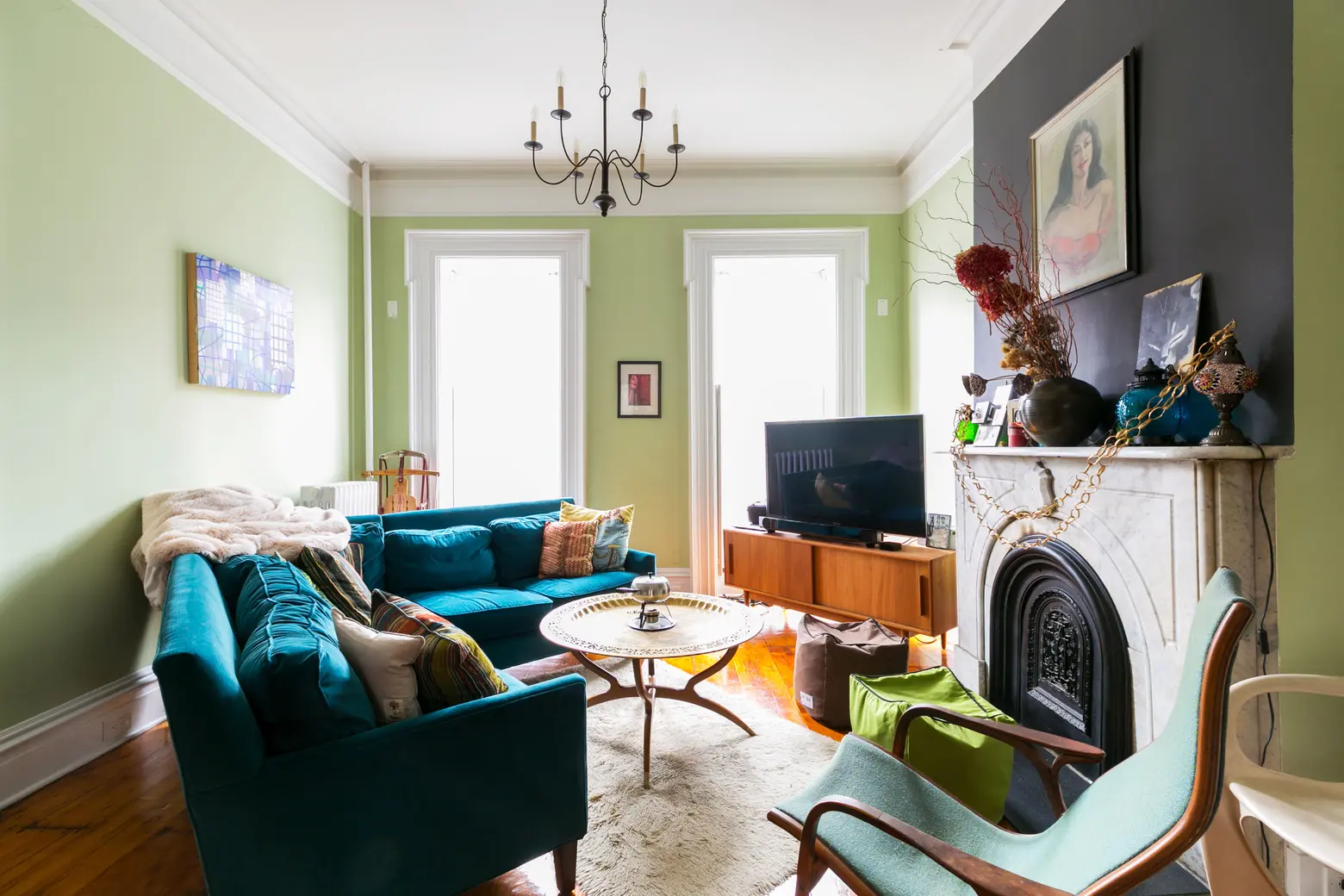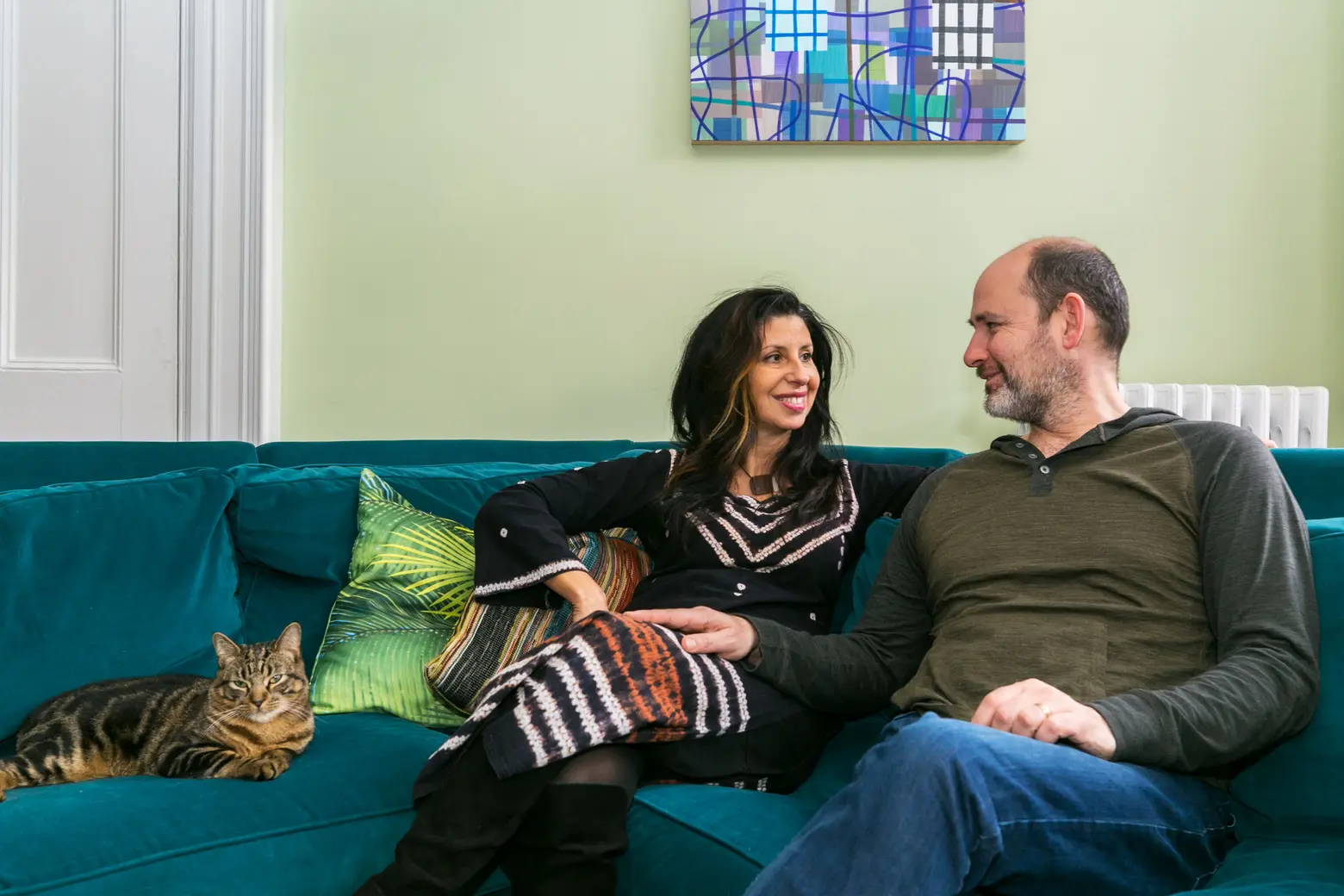 How did you two meet?
Jackie: Brian and I met in 1994 when we were teaching in the Bronx at a high school for troubled teens.
Jackie, you mentioned that you grew up in New York. Did you always plan to stay here?
Jackie: I grew up in Kew Gardens, Queens and I went to school in New York City. I love New York, and I have never had any intention of moving. When I first moved to Brooklyn, it was a big stretch, because people from Queens don't normally move to Brooklyn – people from Queens move to Manhattan. But I've lived here for 25 years.
And where did you grow up, Brian?
Brian: I grew up in suburban Florida on the canal, with a pool in the backyard, playing football in the street. When I turned 18, I went away to college and came to New York. It was either New York or Los Angeles because I wanted to be a screenwriter, be in the movies, or write movies. So, I moved to Brooklyn in 1992.
I was at NYU's Tisch program for a while and ended up producing and directing radio dramas for the SciFi Channel's website. And then I wrote and sold some movies, one of which, "Beneath," had a theatrical release.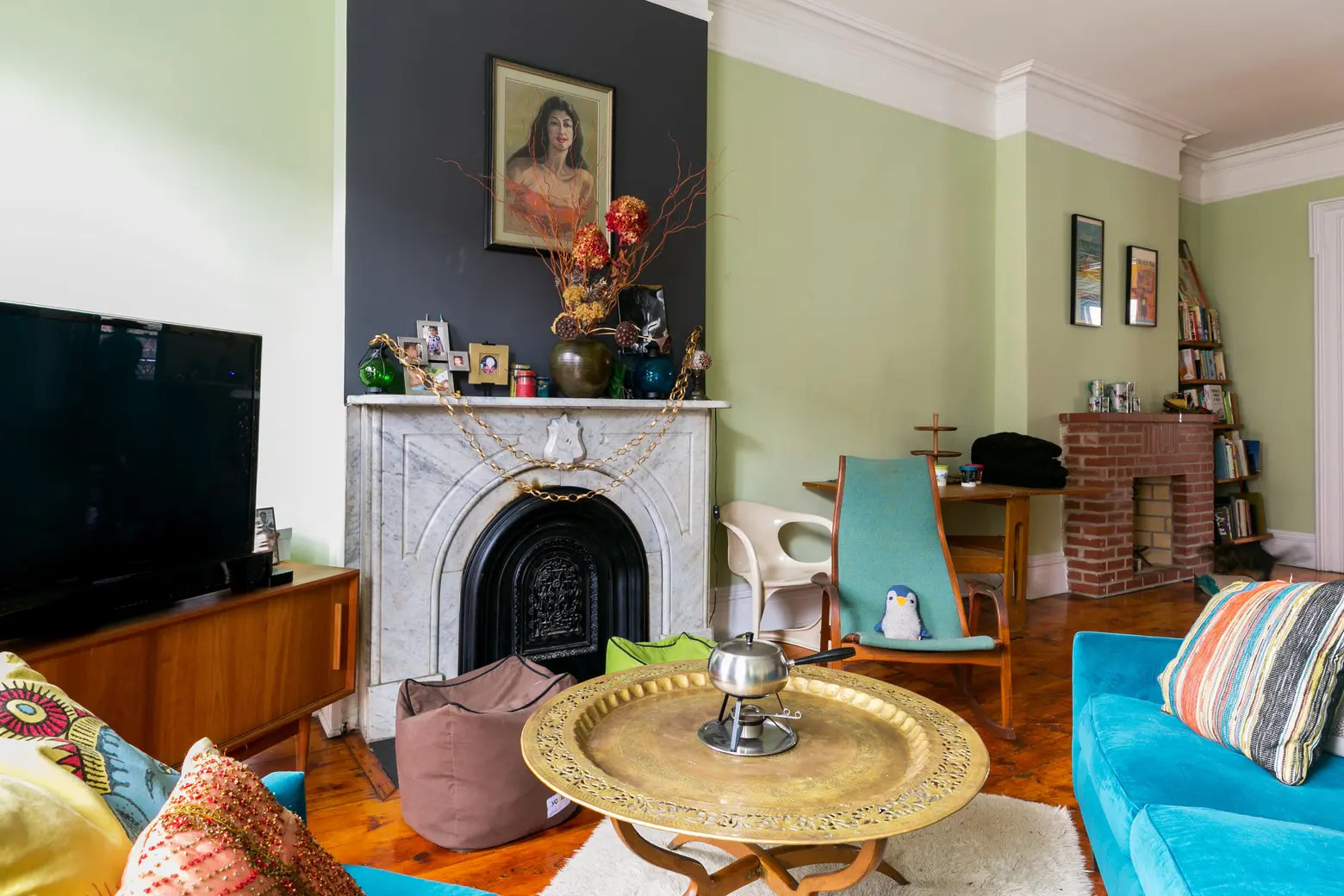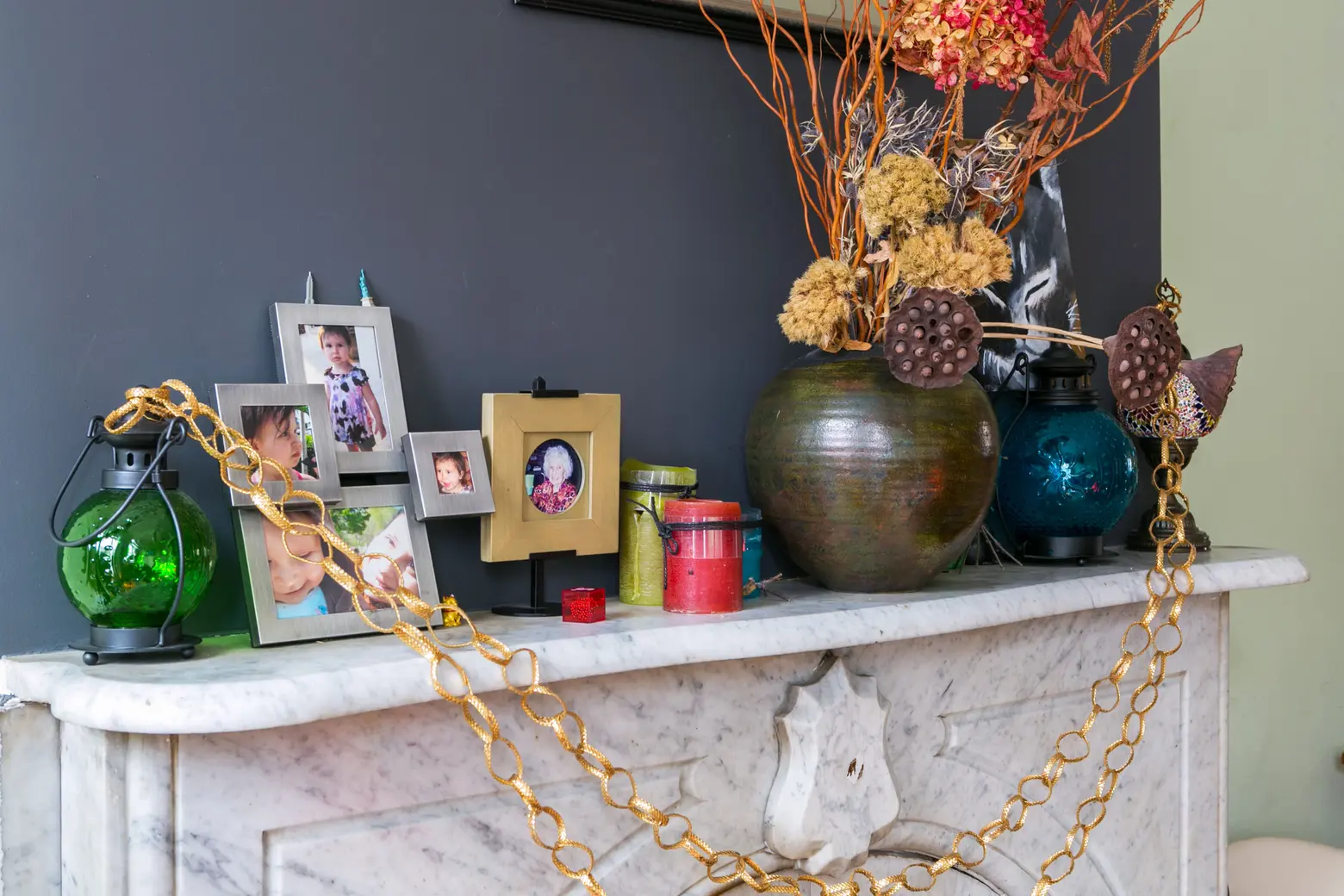 The coffee table is a 1950s middle-eastern find. The lamps on either end of the mantle are Turkish.
How did you go from science fiction films to ice cream?
Brian: I would make ice cream for friends and family, and we had a bunch of different ice cream makers and ice cream cookbooks. It was a passion, so it was always in the back of my head that one
day in retirement, we would have a neighborhood ice cream shop. But it happened a lot sooner than that…
Really, when we started Ample Hills, I was trying to convince us as a family to move out of the city and go to suburbia, to live in Westchester, upstate, or the water towns. I even got Jackie to start
looking at houses. But I was struggling with the screenwriting, so I started to think about ice cream. So it came down to, if we stay in Brooklyn, we can put our life's savings into making an ice cream truck.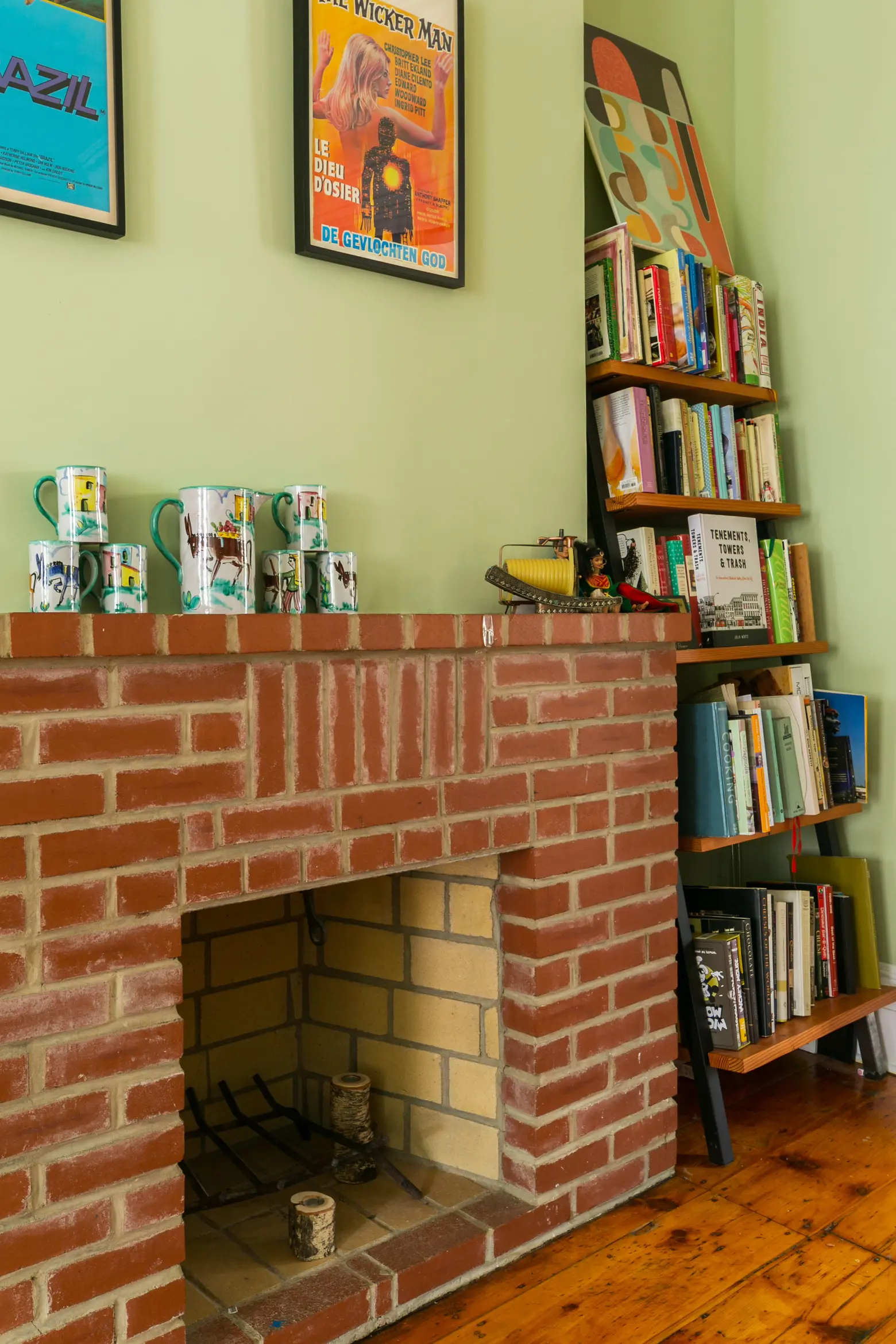 Jackie's parents got the mugs on the mantle from Italy.
Tell us about this initial endeavor. 
Jackie: We started with a cart in Prospect Park during "Celebrate Brooklyn" because we figured we'd see if making ice cream was something that we really wanted to do; if people were really going to like our ice cream. The lines were great, people loved the ice cream, and so that's when we decided that we were going to take the plunge and look for an actual brick-and-mortar shop.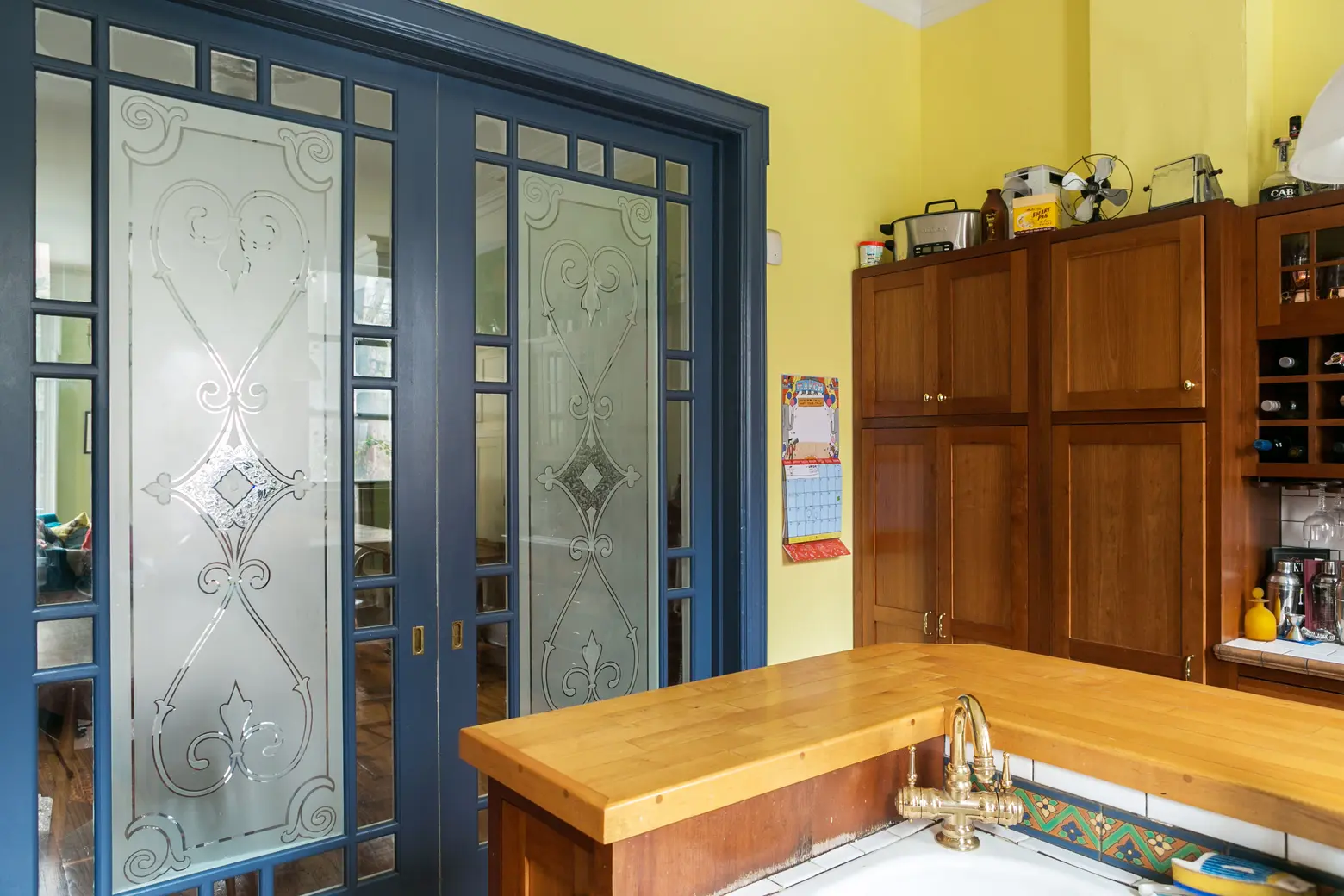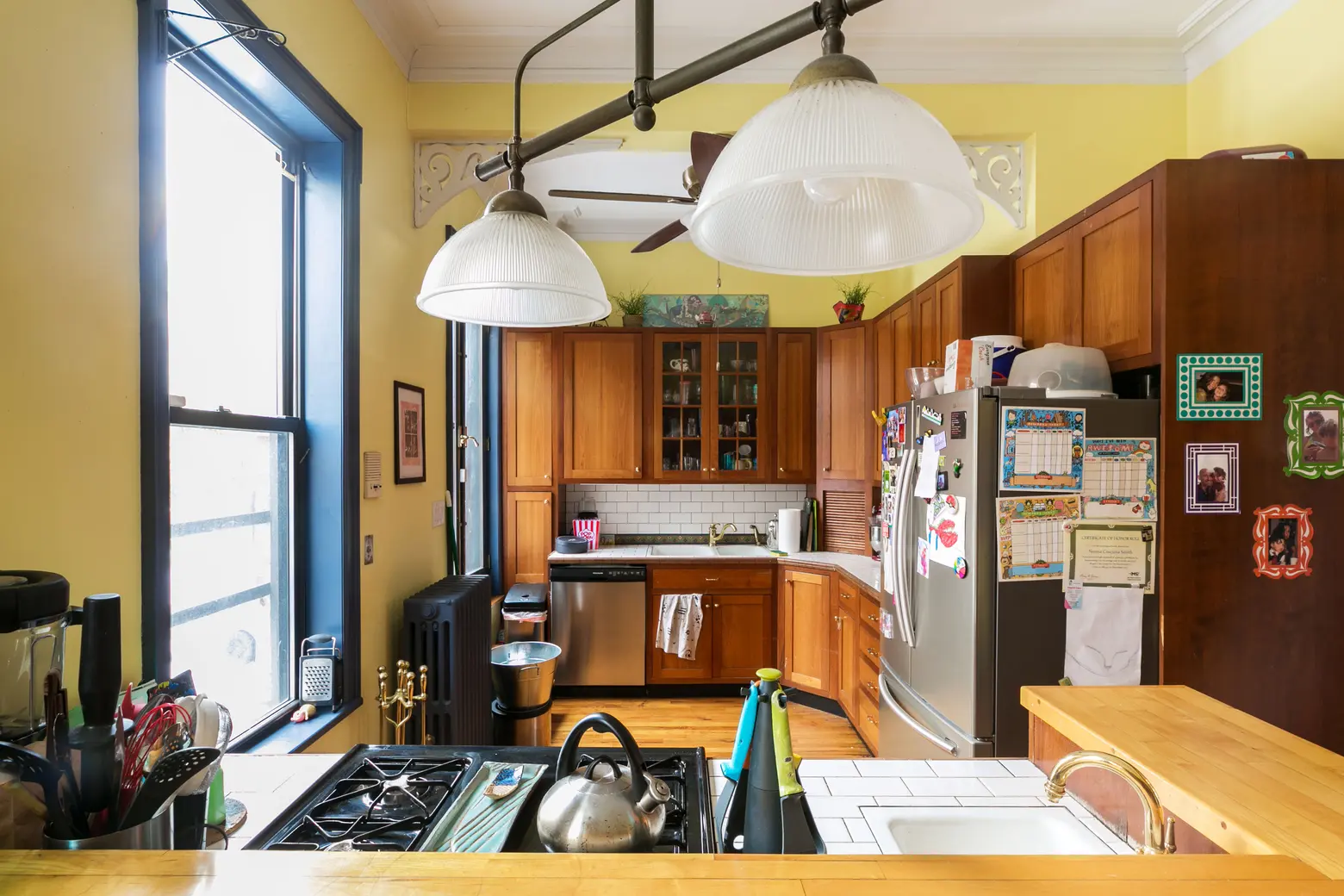 How did you find that first location on Vanderbilt Avenue and St. Mark's?

Brian: We looked for a while in Brooklyn, on Flatbush Avenue and Fifth Avenue in Park Slope. And we were living in Fort Greene at the time, so we looked a lot there, too, but we couldn't find the right spot.
Jackie: But then we had really good friends who lived on Vanderbilt Avenue. We were at their place for dinner one night and saw a [vacant] spot on the corner that said "No Restaurants," but we figured
we weren't really a restaurant. It turned out the landlord bought the building in the '80s and lived above the storefront. He didn't want to just bring in any high-paying tenant; he wanted something more for the neighborhood.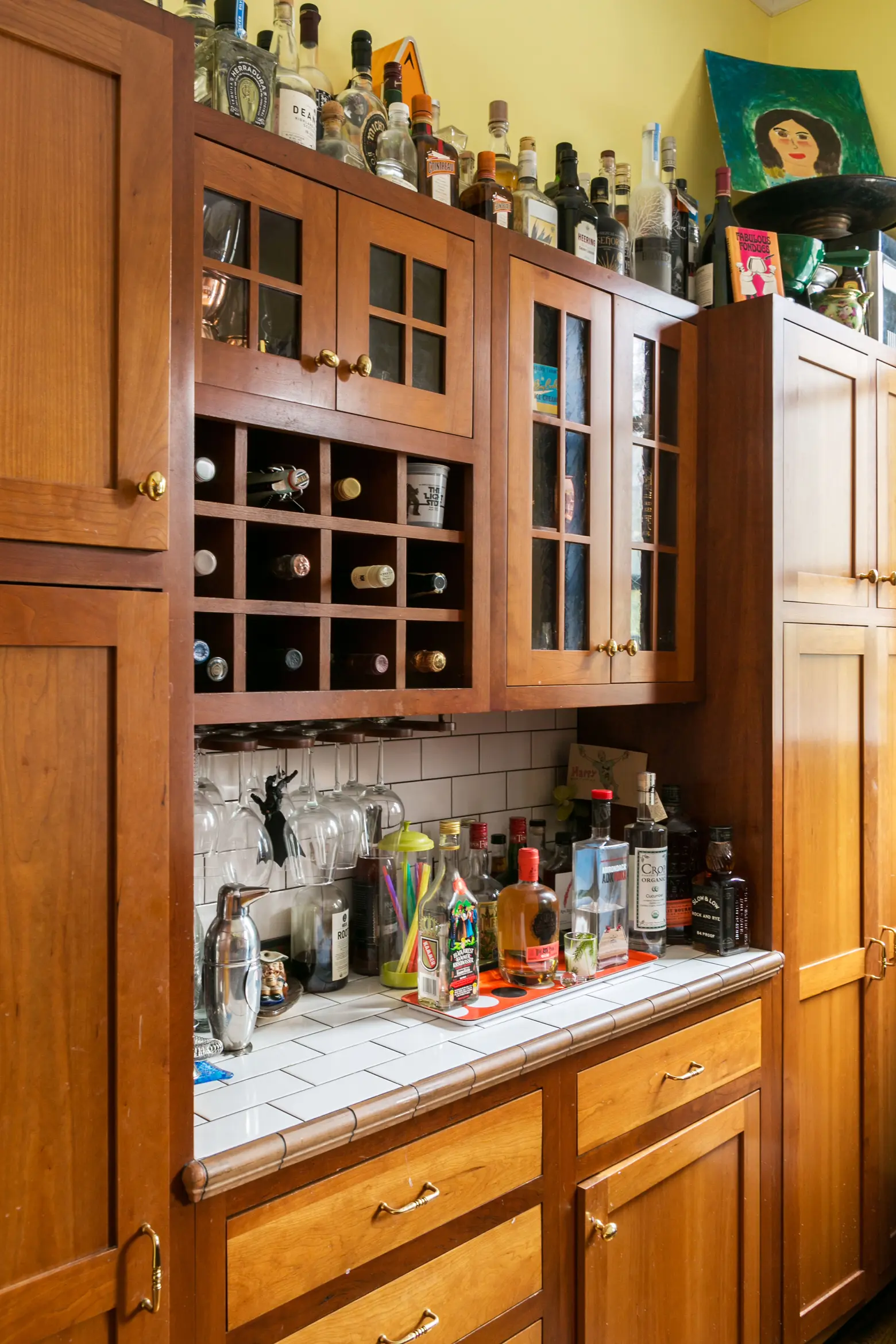 What were those first days like?
Brian: We'd spent six months trying to work on this thing. We put all of our life's savings into it and were out of money by the day we opened. We had not one dime. We opened the Wednesday before Memorial Day weekend, and that same day there was a piece [about us] in Florence Fabricant's "New York Times" column. By Thursday, we could see we were selling ice cream faster than I could make it. (I was the only one making ice cream at the time.)
So we sold out and had to close down for nine days, while we doubled the staff and quickly trained people. That was the moment we said, "Oh my god, what have we done? Are people going to
give us another chance? Are they going to come back?"
Well, they clearly came back! But you were not the first ice cream shop to open in Brooklyn, or even in the neighborhood. So to what do you attribute your success?
Jackie: I think we had the most accessible flavors. They're fun and kind of fantastical. We always, likened ourselves to a Ben and Jerry's, where we focus on lots of mix-ins, lots of them.
Brian: There's also the storytelling around the flavors' names. And we were the first ones at the time to make everything from scratch.
Jackie: And they could see us actually making everything [in the open kitchen]. That was very important at the time and still is. We do that with all our shops. From the mix-ins, when we make our peppermint patties, to Brian standing by the pasteurizer and steeping.
We had fun playing with that idea that ice cream is fun and can tell a story. Because we were parents of little kids at the time, the other part for us that was important was making sure it was a welcoming space for both little kids and grown-ups.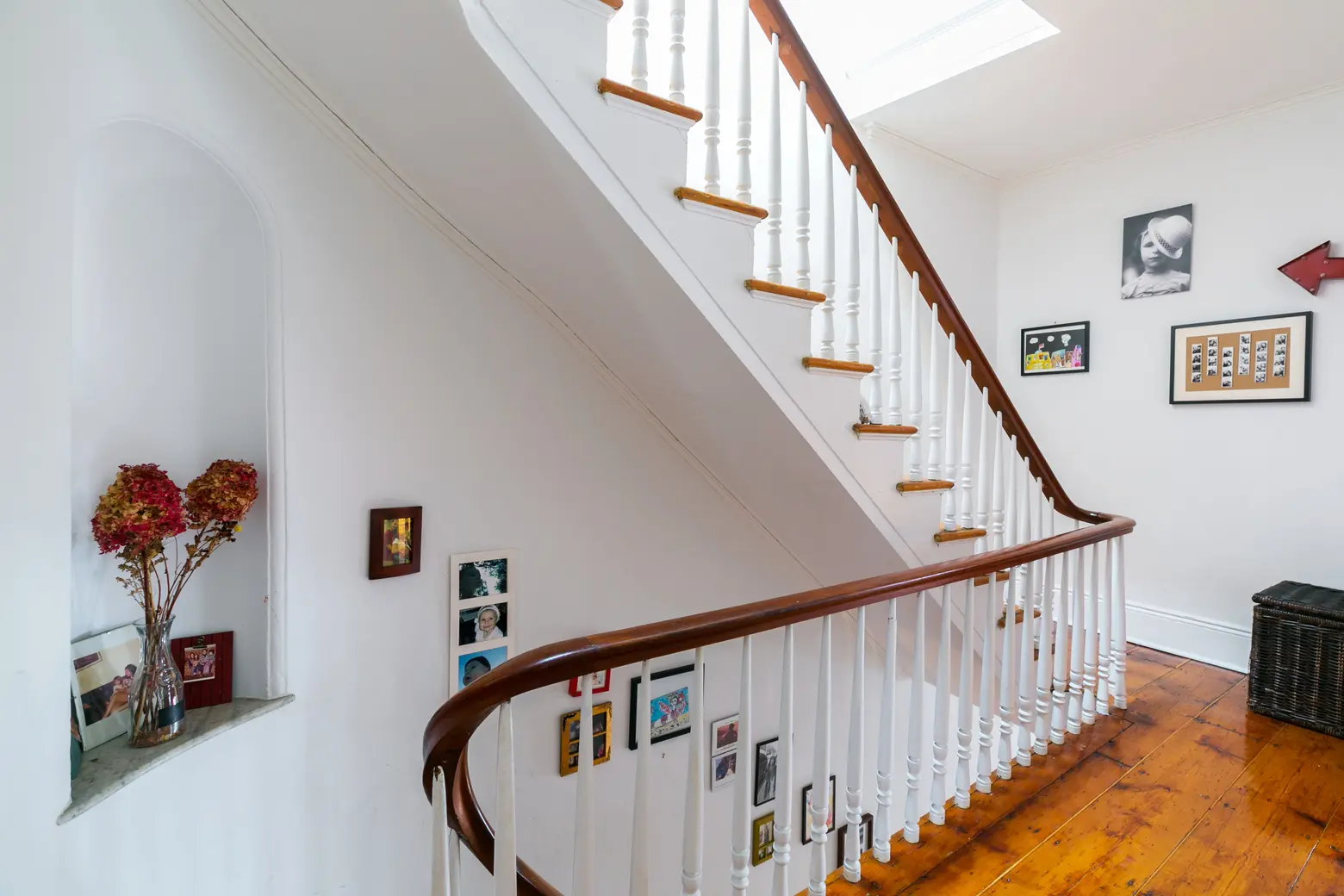 You've obviously expanded a lot since then.Was there that one moment for you where you realized, "Okay, now this is now really big?"
Brian: Probably the one moment I can point to is when we opened a second store over in Gowanus and started shipping ice cream to people online. It was a very tiny piece of the business, but the Wall Street Journal ran an article about it in 2014, and one of the first people to order that week was Bob Iger, CEO of Disney. Three days later, he wrote an email and said, "Wow, this is amazing ice cream. I love everything about it. If there's anything at all I can do to help, let me know. Maybe Ample Hills at
Disney? Bob." We had fantasized about things growing, but that was the first time where we thought, "If the guy who runs the biggest family-centered business in the world thinks what we're doing is working, then a lot of other people are going to think that."
It also then led to countless other things, too, very quickly. We were able to license "Star Wars" because of the relationship with Bob and make "Star Wars" ice cream. It led to us opening a store on Disney's Boardwalk in 2016, which obviously is serving not just people in Orlando, but people from all over the world. So, it allowed the brand to start to travel farther. That was the first real moment [we realized] we need to become one of those businesses that raise equity. Up to that point, everything we'd done was simply based on the stores' profits.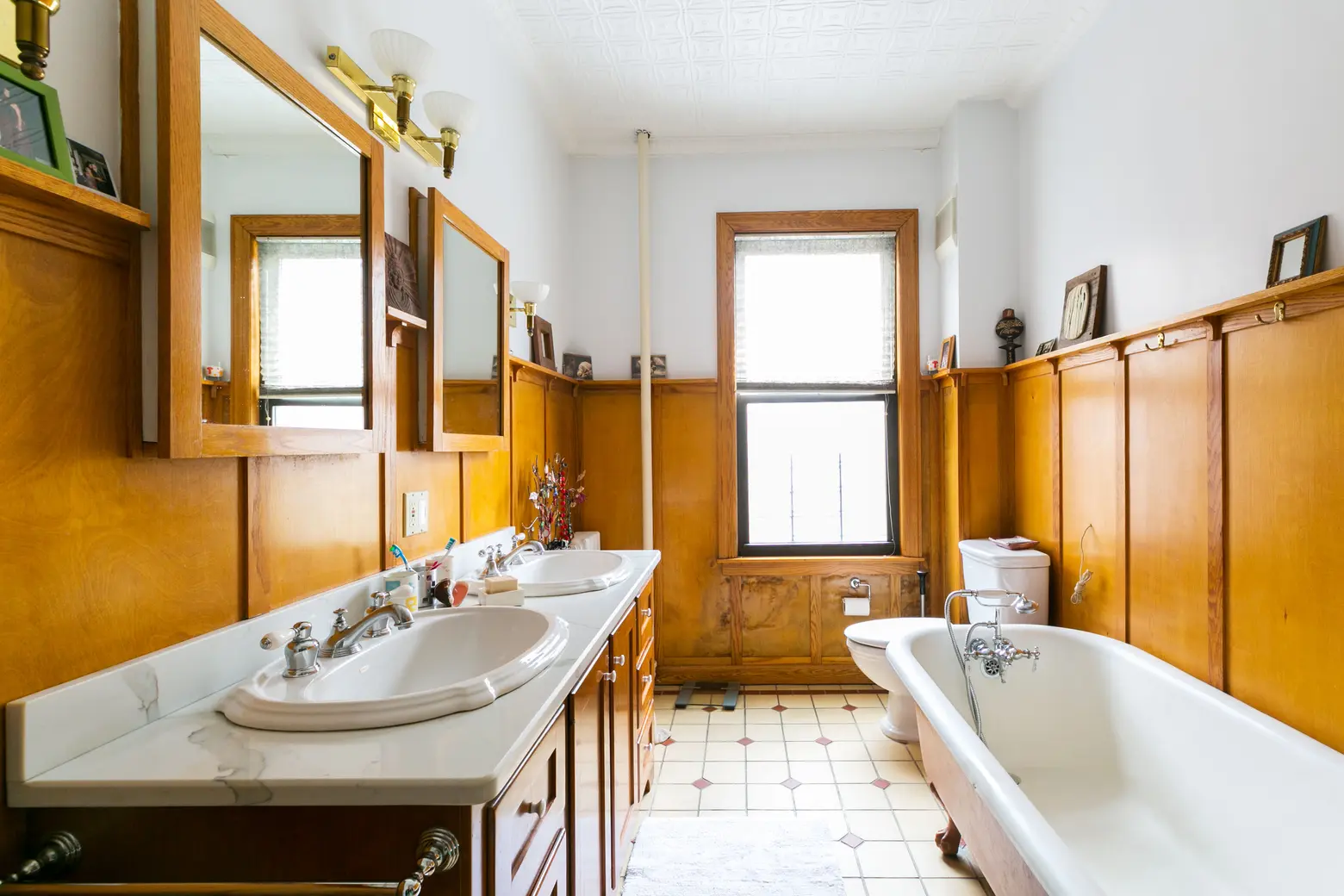 Any future expansion plans you can share?
Brian: We're building a 15,000-square-foot factory in Red Hook that will be open to the public and have a whole museum aspect–a sort of self-guided tour where kids and adults can interact with different things that tell the narrative of how and why we make ice cream and the emotional connection to ice cream. That will be probably be around Memorial Day or early June. And then we're opening in Los Angeles at the end of July. We're also looking at other spaces [in New York]. Hopefully, Tribeca, the Upper West Side, Astoria.
But we're making sure we maintain the ice cream quality and mom-and-pop, local feel as we grow into a bigger company. We're manufacturing our own ice cream in our own factory in Brooklyn. It would have been 50 percent cheaper to build a factory in upstate New York, near the cows. But it was so important to us to keep that story in Brooklyn where we live. So, even if we have stores in California or Texas or wherever, the heart and soul of it still comes from here.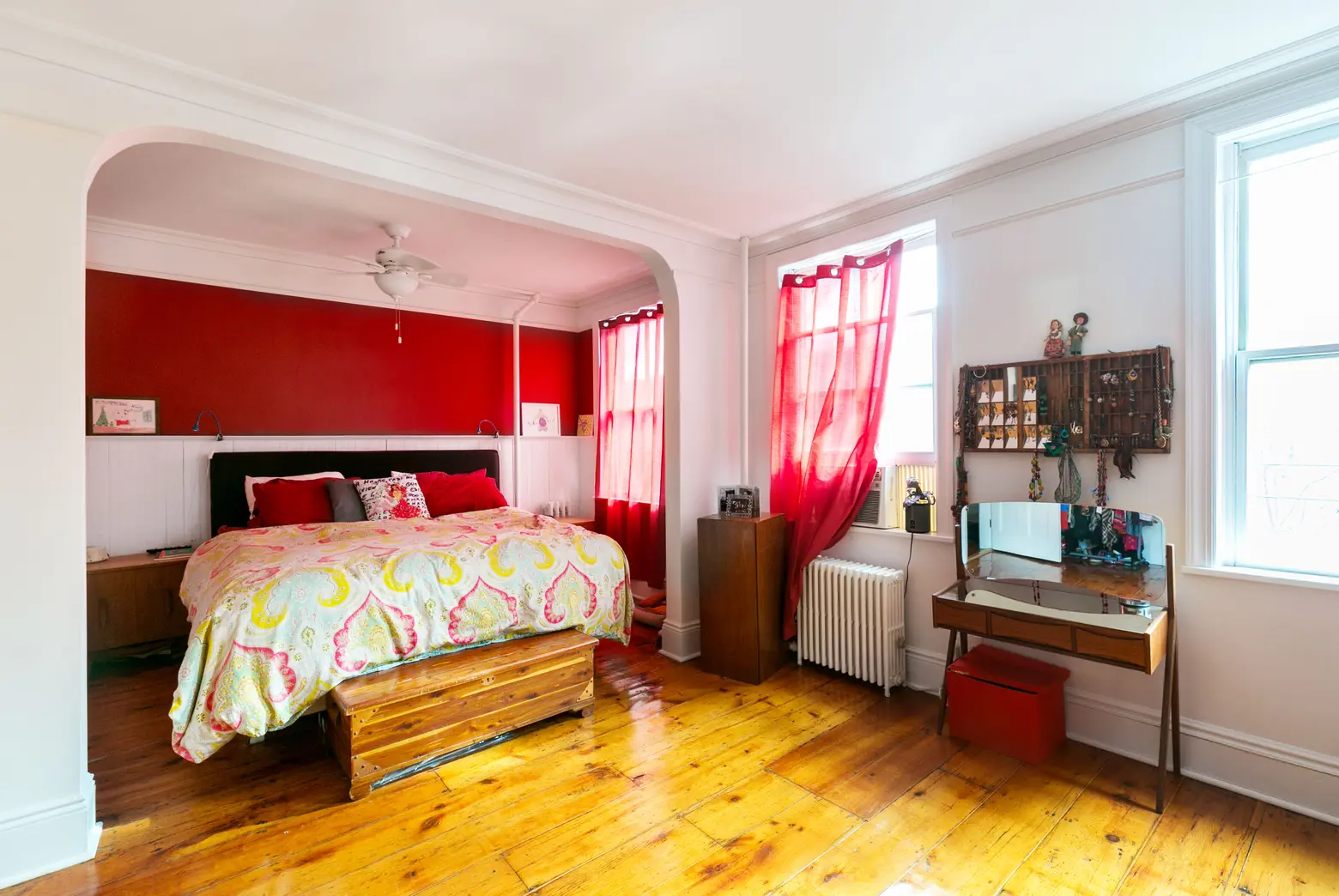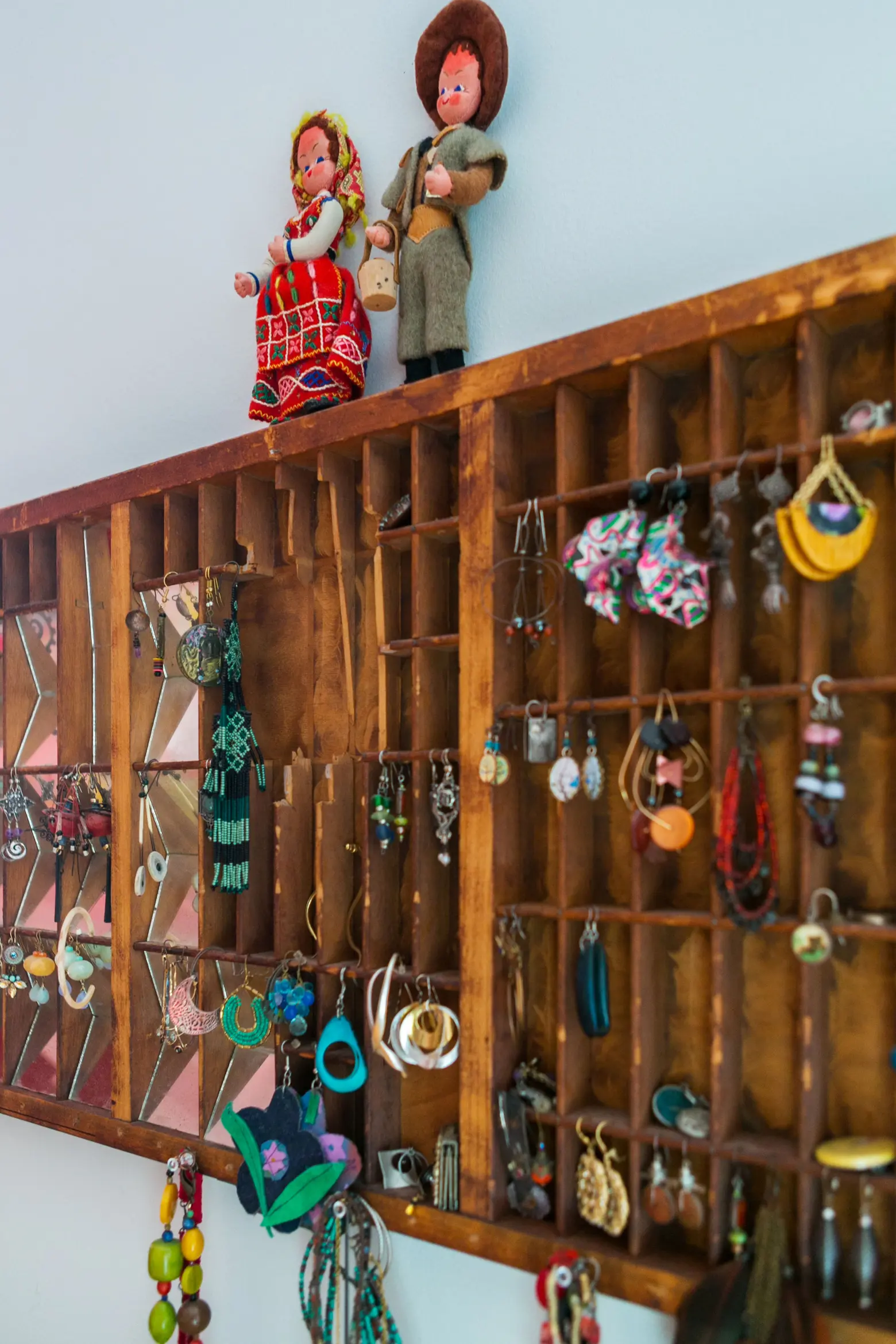 You seem very passionate about Brooklyn in general.
Jackie: We've lived in Park Slope a number of times, Brooklyn Heights, Fort Greene. Out of all the neighborhoods and all the places we've lived, with or without our kids, [Boerum Hill] has been my all-time favorite neighborhood. It's just a 15- or 20-minute walk to any one of our Brooklyn shops. Part of the lure for us around this neighborhood was the fact that it was close to the kids' school. Our daughter's best friend lives down the street. It was just kind of perfect–the most idyllic neighborhood.
Brian: Once a year, there's a block party, which is the event of the neighborhood. They roast a pig on the street. The kids are out with Frisbees and water guns, and it really feels like some kind of movie set. Halloween, they do the same thing, the whole block is trick or treating.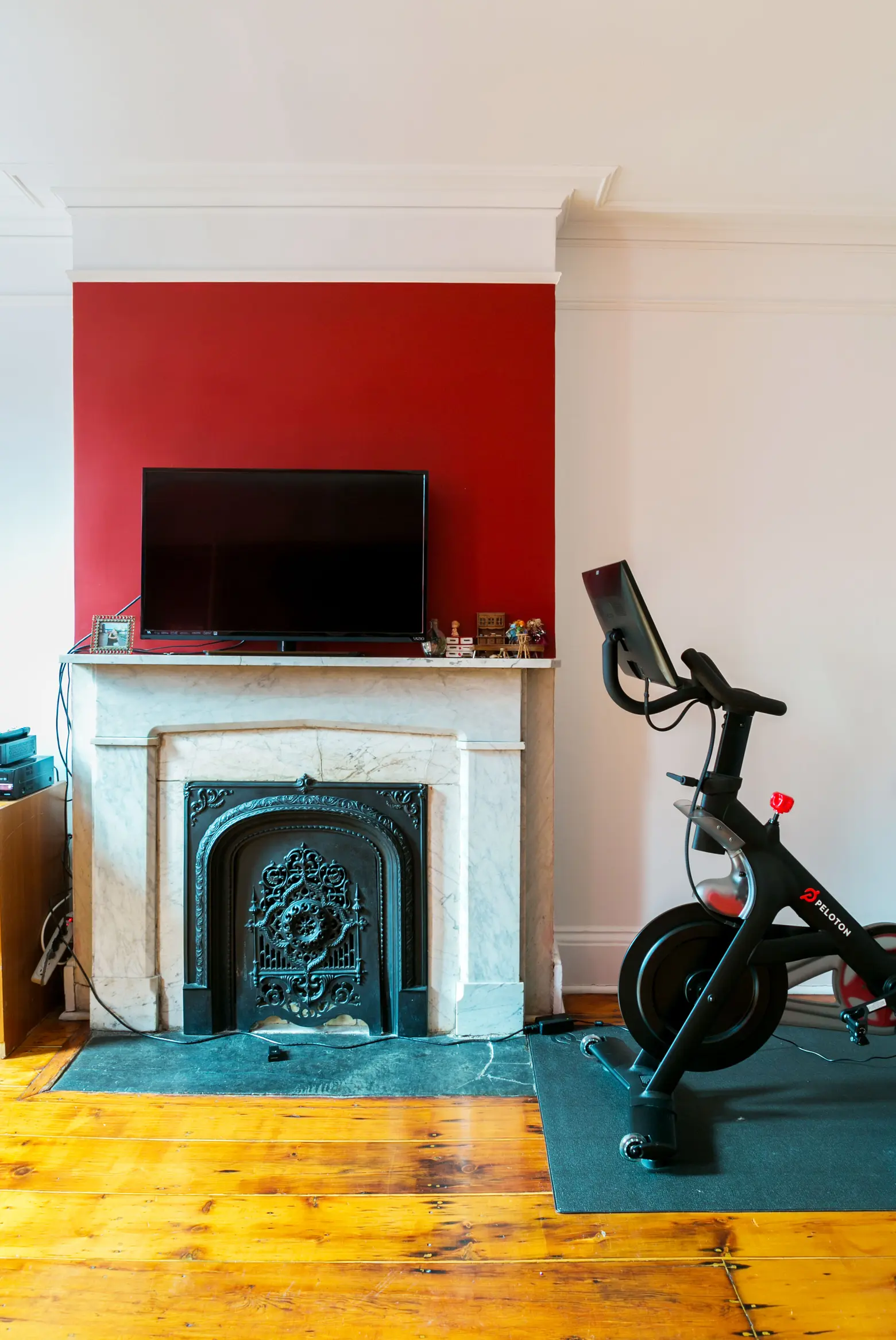 What are some of your favorite spots in the neighborhood?
Jackie: My favorite is on the corner, Rucola.
Brian: Mile End Deli's pastrami sandwiches, the bar Zombie Hut, the kids love Exit Nine and One Girl Cookies.
Do you ever work with any of these other local companies?
Brian: We've collaborated with One Girl Cookies on a number of projects and are friends with them. They live on the corner.
Jackie: We did something with Four & Twenty Blackbirds. Also with the Matzo Project–we do a Passover flavor with them every year called the Land of Milk and Honey – it's salted honey ice cream with a toffee, cinnamon butter crunch matzo cracker.
We've created a group called the Sweet Up Group, which is a bunch of Brooklyn sweet makers and chefs. It's us, One Girl Cookies, Blue Marble Ice Cream, Ovenly, Raaka Chocolate, Megpies, Salty Road, Liddabit Sweets.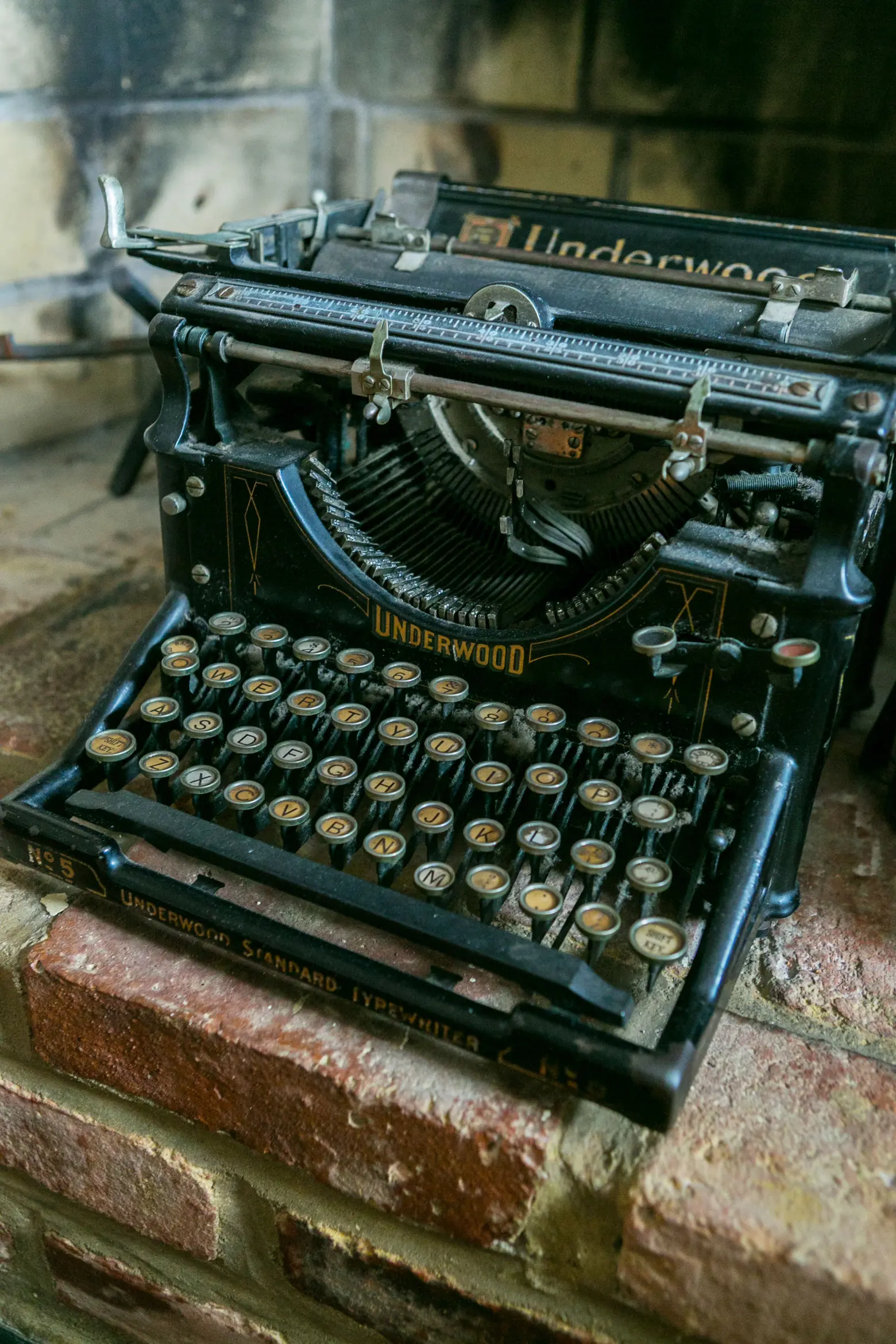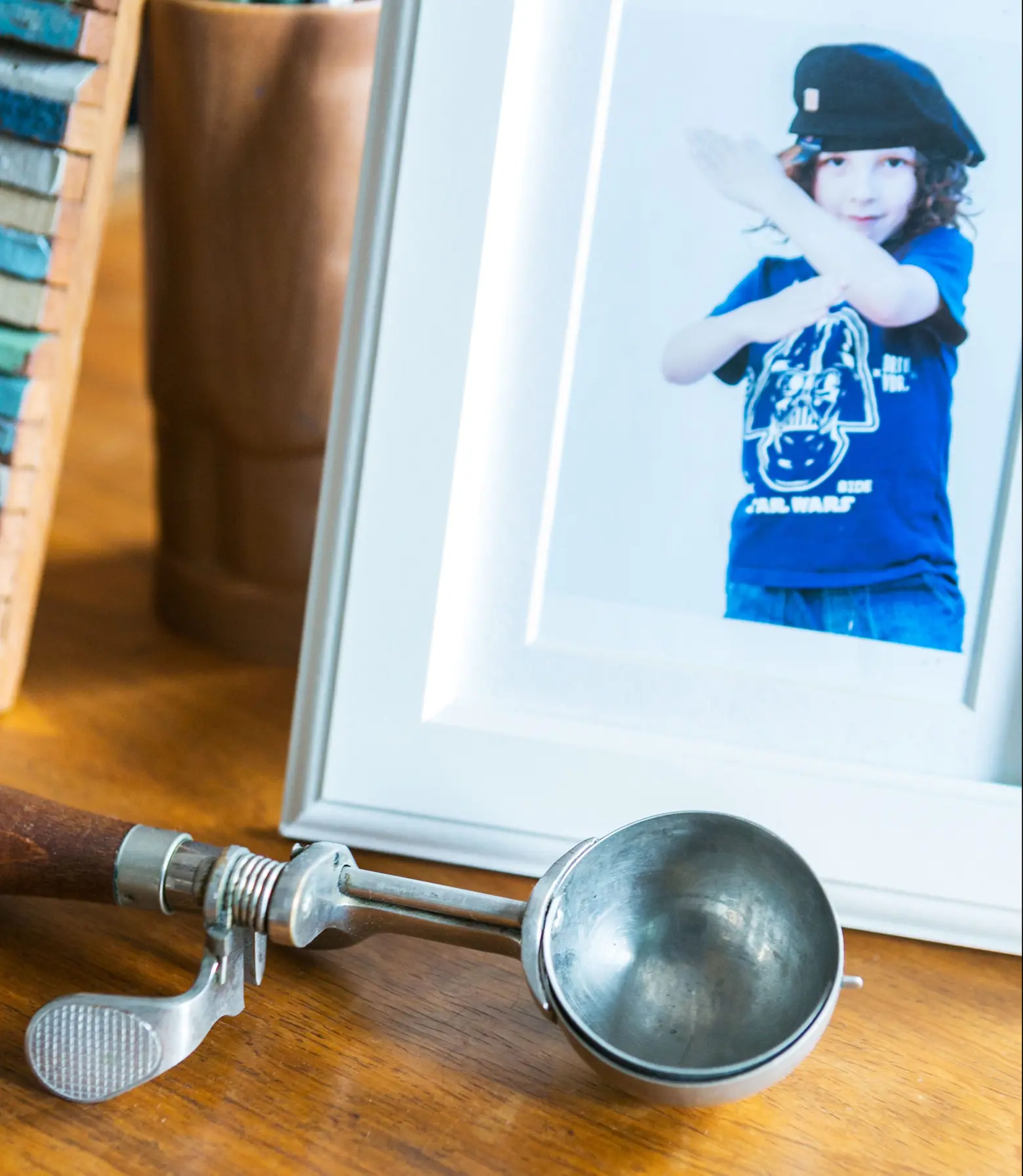 The desk in the office is a mid-century modern antique. Jackie painted the room her favorite color–Kensington Green by Benjamin Moore.
Okay, back to the house. Are there certain styles you gravitate towards?
Brian: We love mid-century modern. That and colorful stuff.
Jackie: I like that, too, and a little bit of the Middle Easter [decor].
What is your favorite spot in the house?
Jackie: [The living room] is my favorite moment. The couch, coupled with the table, and the two little [ottomans]. We have fondue parties, and I love sitting around this table with our friends.
We also use the office all the time. When I stopped teaching and started working full-time for Ample Hills, I was super-happy just sitting at that desk.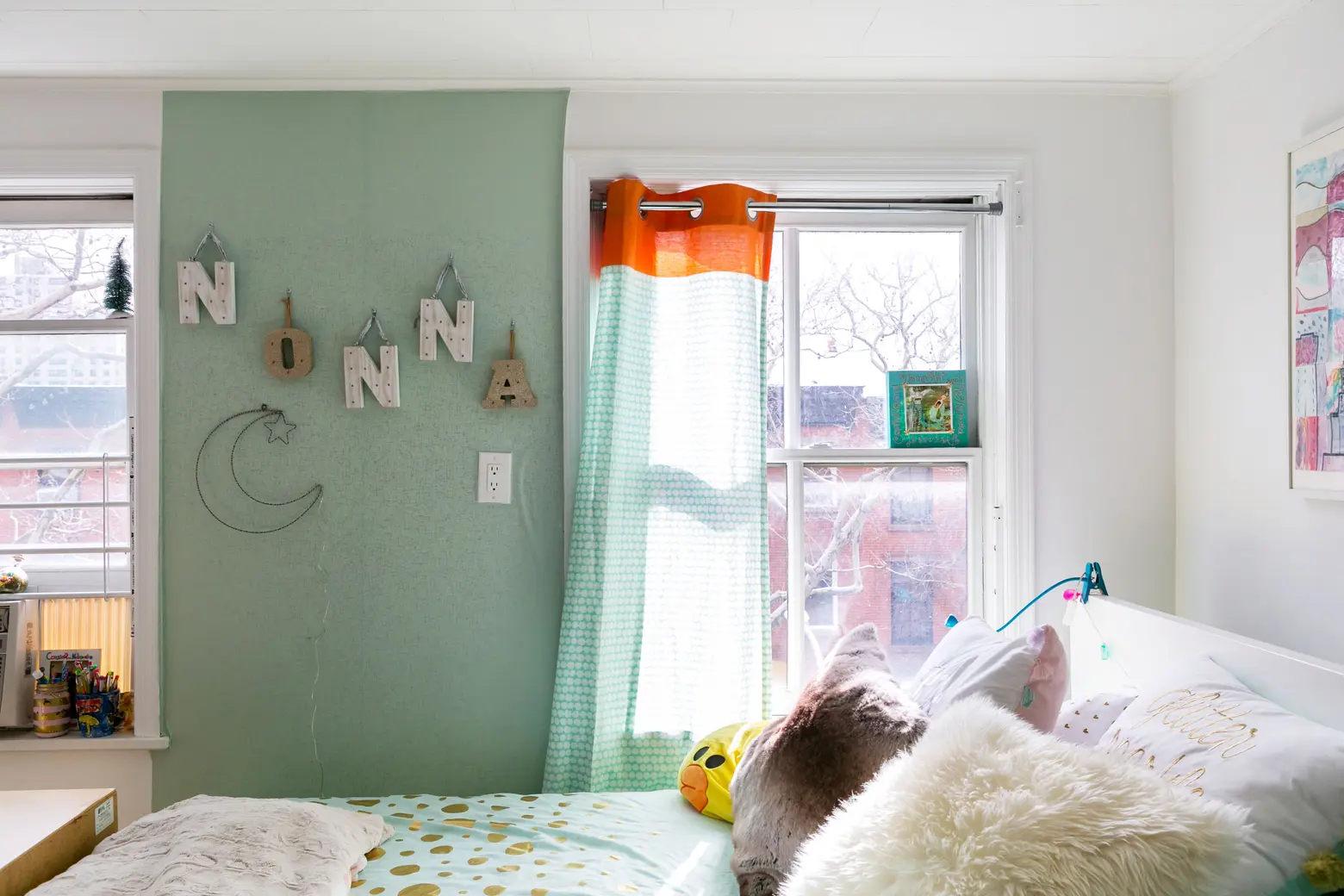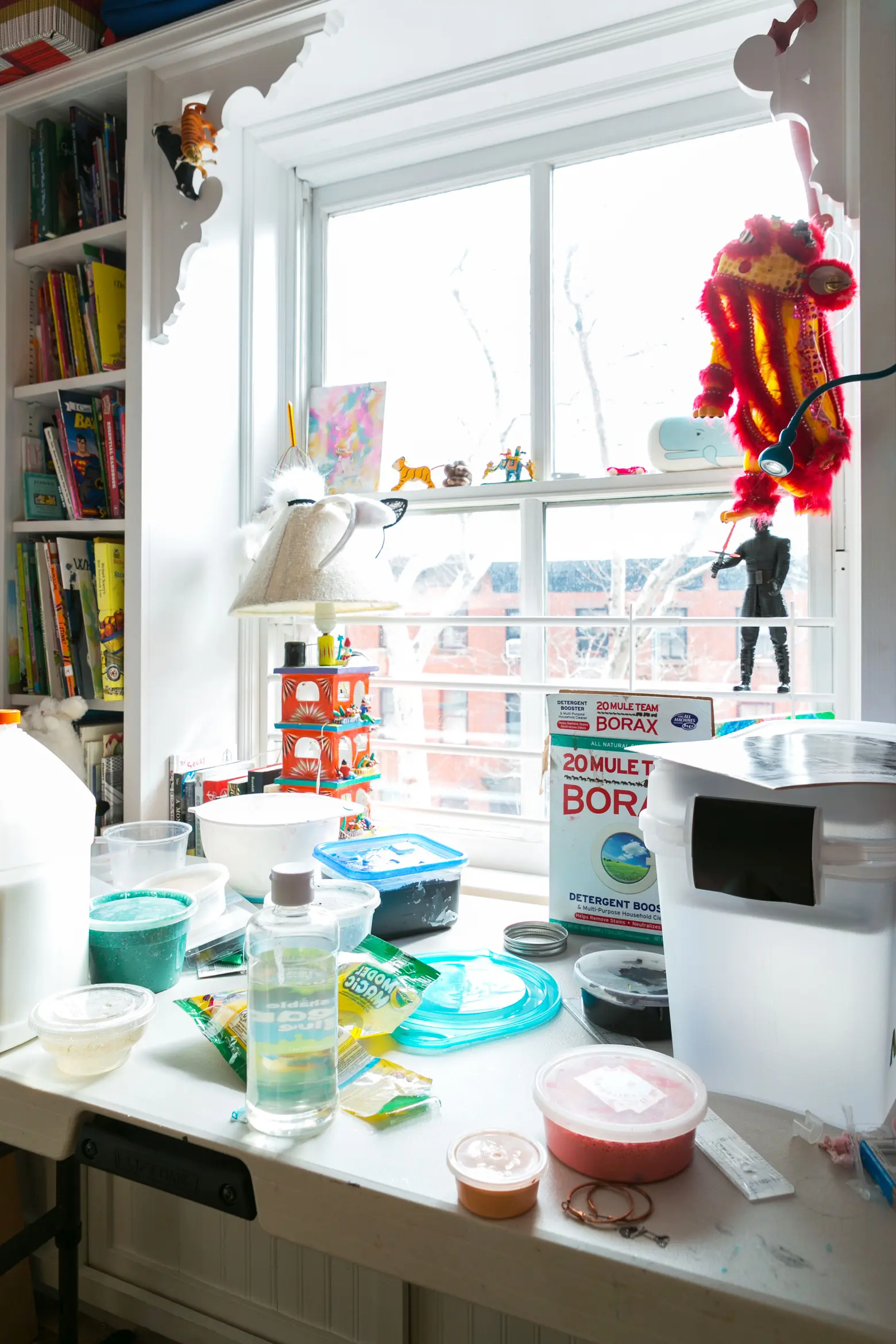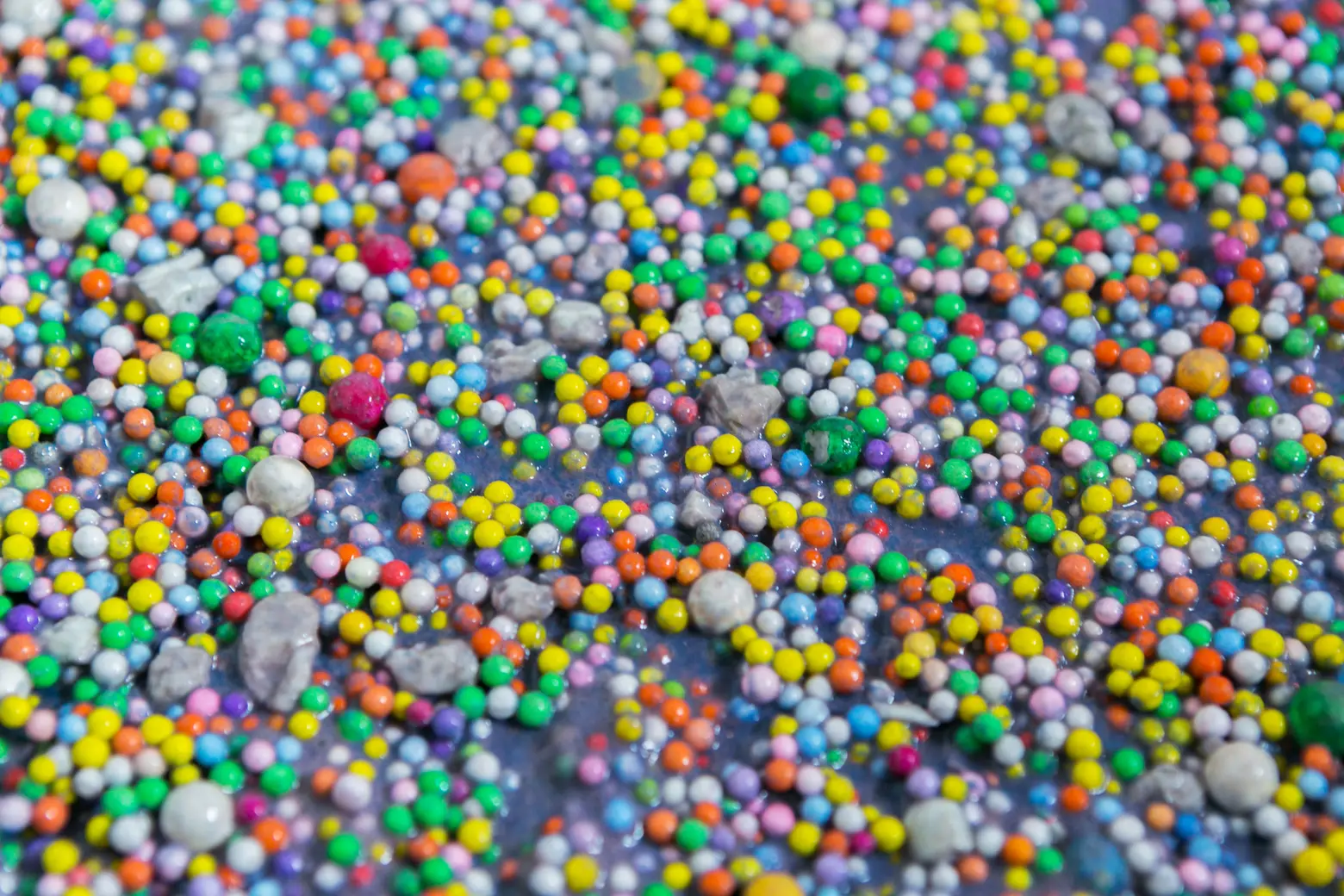 Nonna's bedroom and slime-making room.
Did your kids have a say when you moved in?
Jackie: When we moved in, no, but they have a say now. We created a specific slime room for our daughter!
+++
All photos taken by Kate Glicksberg exclusively for 6sqft. Photos are not to be reproduced without written permission from 6sqft.