On its way to becoming Brooklyn's first supertall, 9 DeKalb is now the tallest tower in the borough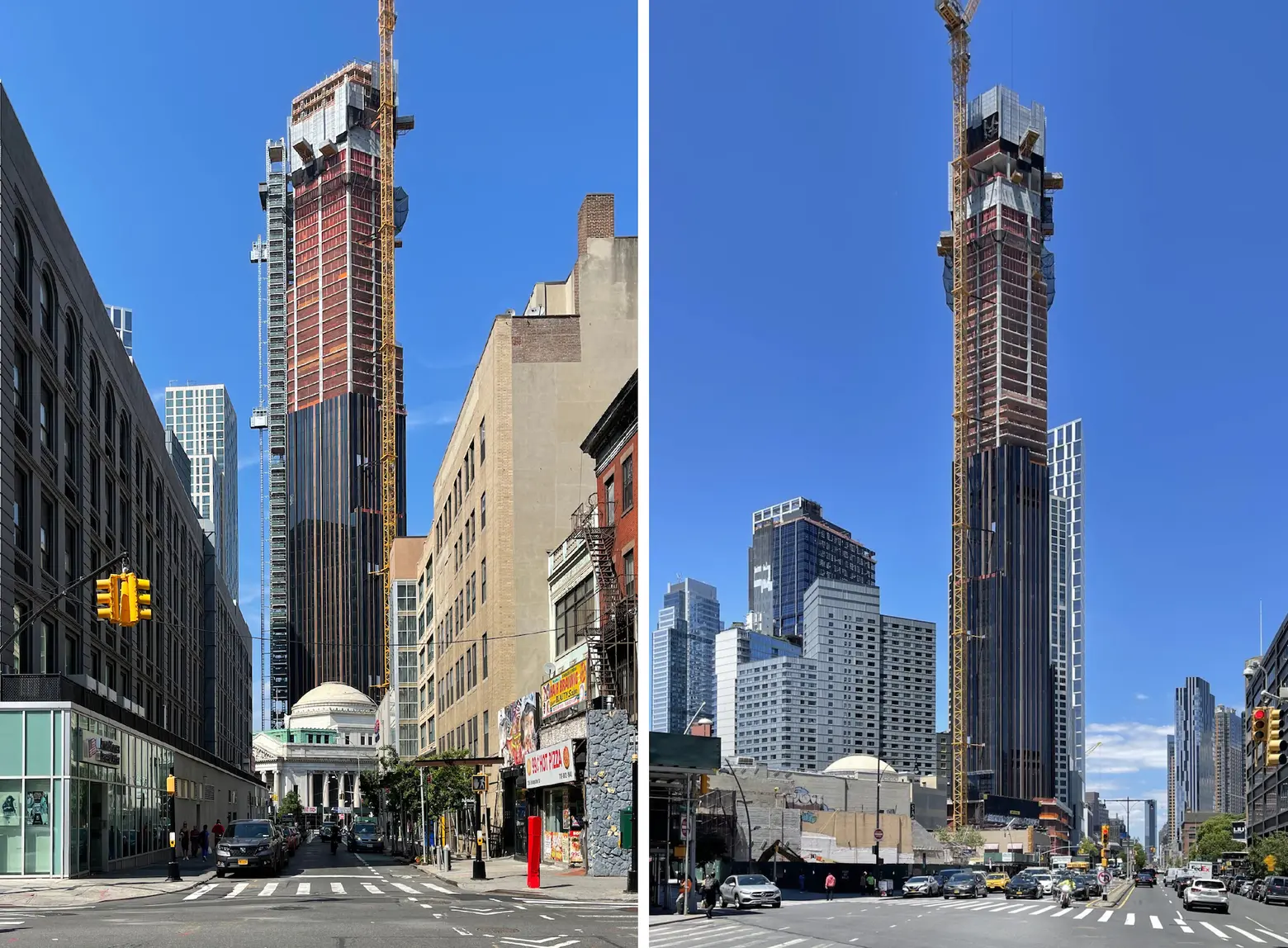 Brooklyn's first supertall hit a major milestone this week. In Downtown Brooklyn, the skyscraper under construction at 9 DeKalb Avenue reached 721 feet, developer JDS Development Group announced on Wednesday. Designed by SHoP Architects, 9 DeKalb is now more than halfway to its pinnacle of 1,066 feet, officially snatching the title of the borough's tallest tower from Extell Development's 720-foot-tall Brooklyn Point. A building is labeled as a supertall if it reaches over 300 meters, or 984 feet.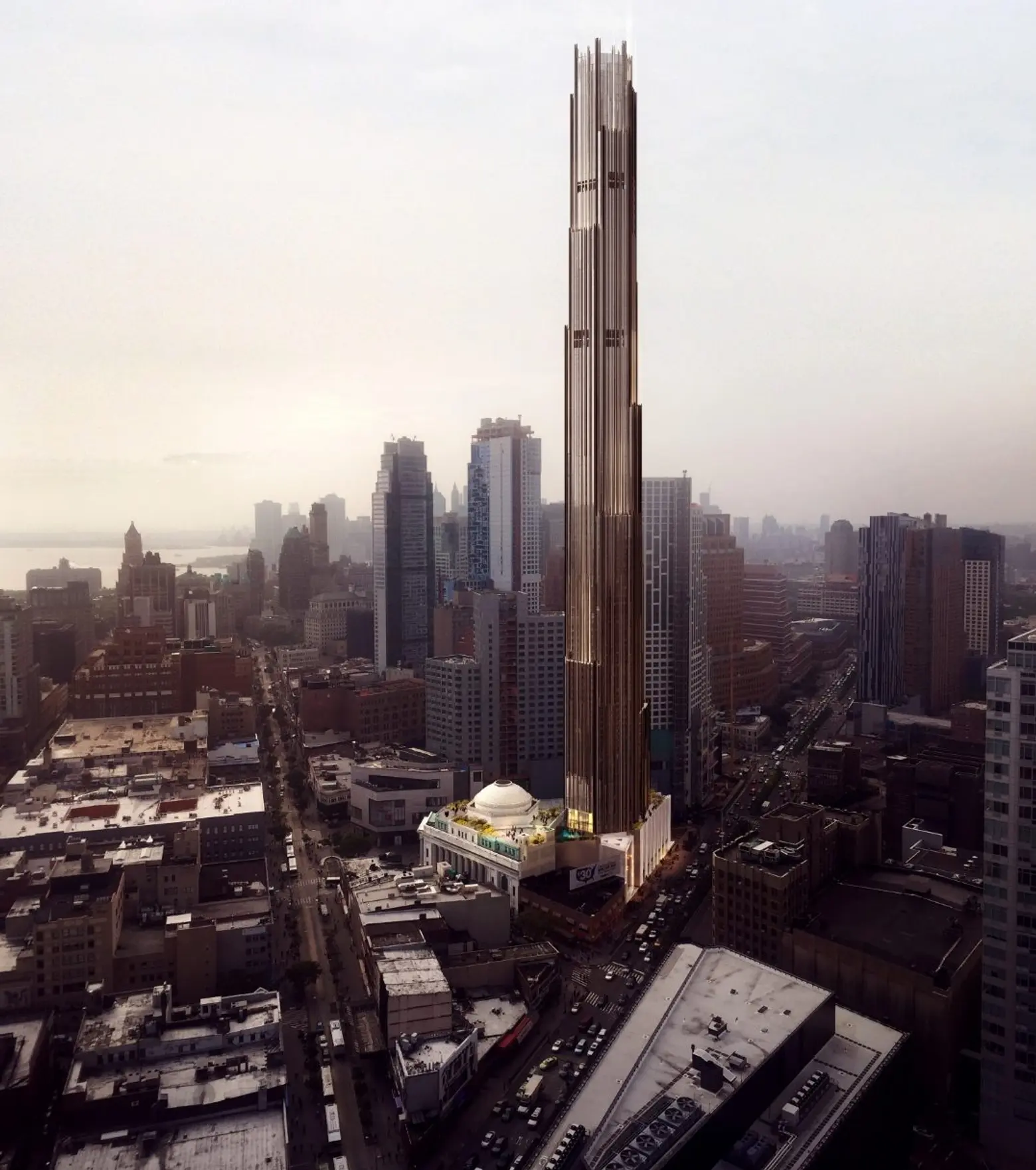 Rendering courtesy of JDS Development Group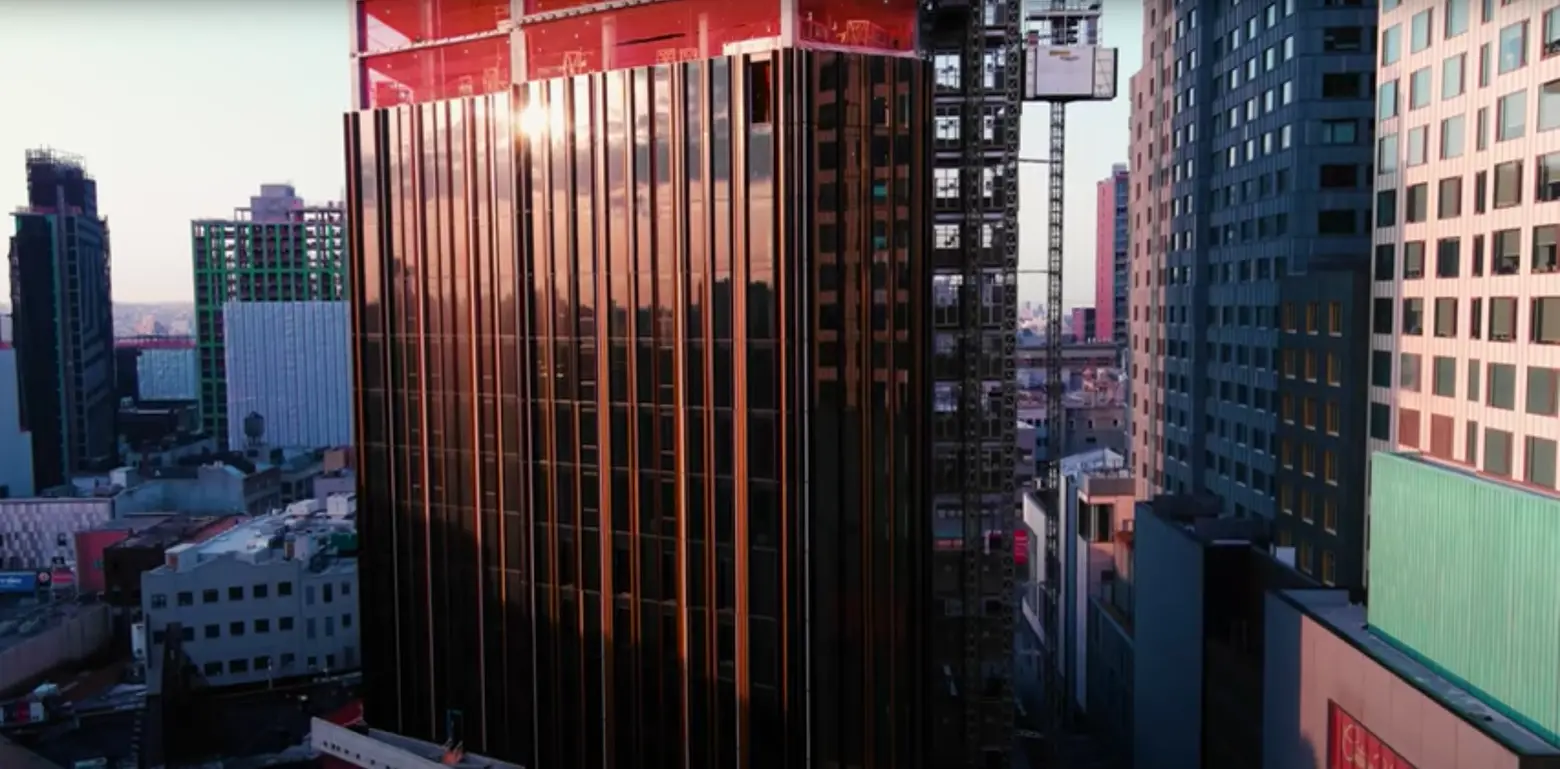 Image courtesy of JDS Development Group
The 93-story glass and bronze tower sits behind the landmarked Dime Savings Bank, which is being converted into commercial space. JDS bought the bank and its air rights for $95 million in 2016 and transferred an additional 385,000 square feet of development rights to 9 DeKalb Avenue. In exchange for the air rights, JDS agreed to restore the bank.
Upon completion, the tower will contain office space, 450 rentals, 150 condos, and ground-floor retail. According to CityRealty, 20 percent of the apartments will be designated affordable.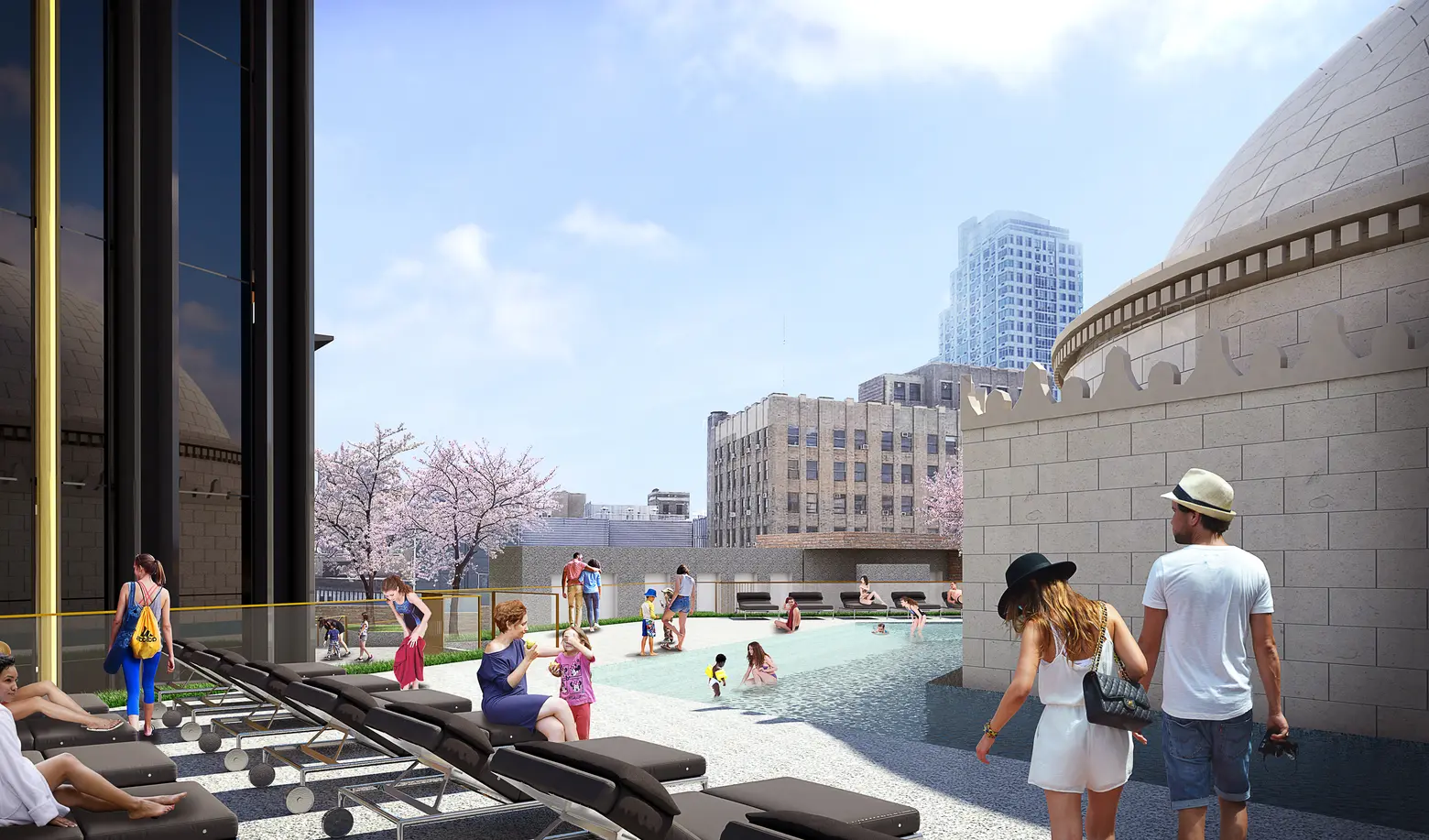 Rendering courtesy of SHoP Architects
A unique landscaped outdoor deck will wrap around the bank's Guastavino dome. The outdoor space includes a swimming pool, barbecue pits, a lawn, and skyline views. Other amenities include a bike room, fitness center, and storage.
Founded in 1859, the Dime Savings Bank of Brooklyn moved to DeKalb Avenue in 1908, in a building designed by Mowbray & Uffinger. Inside, the Beaux-Arts bank hall features seven types of marble, ancient Greek and Roman elements, and bronze elements.
SHoP's design draws from the bank's hexagonal footprint, as well as its materials, including marble, crystal gray vision glass, bronze, and blackened stainless steel.
The city's Landmarks Preservation Commission approved the tower project in May 2016, with commissioners calling it "flawless" and "enlightened urbanism at its best."
Completion is expected sometime in 2022.
Editor's note 7/27/2021: An earlier version of this article incorrectly said 9 DeKalb would be 73 stories upon completion and have 425 rentals. According to a spokesperson for JDS Development, the building will be 93 stories tall and contain 450 rentals.
RELATED: