New renderings revealed for FXCollaborative-designed Brooklyn Music School expansion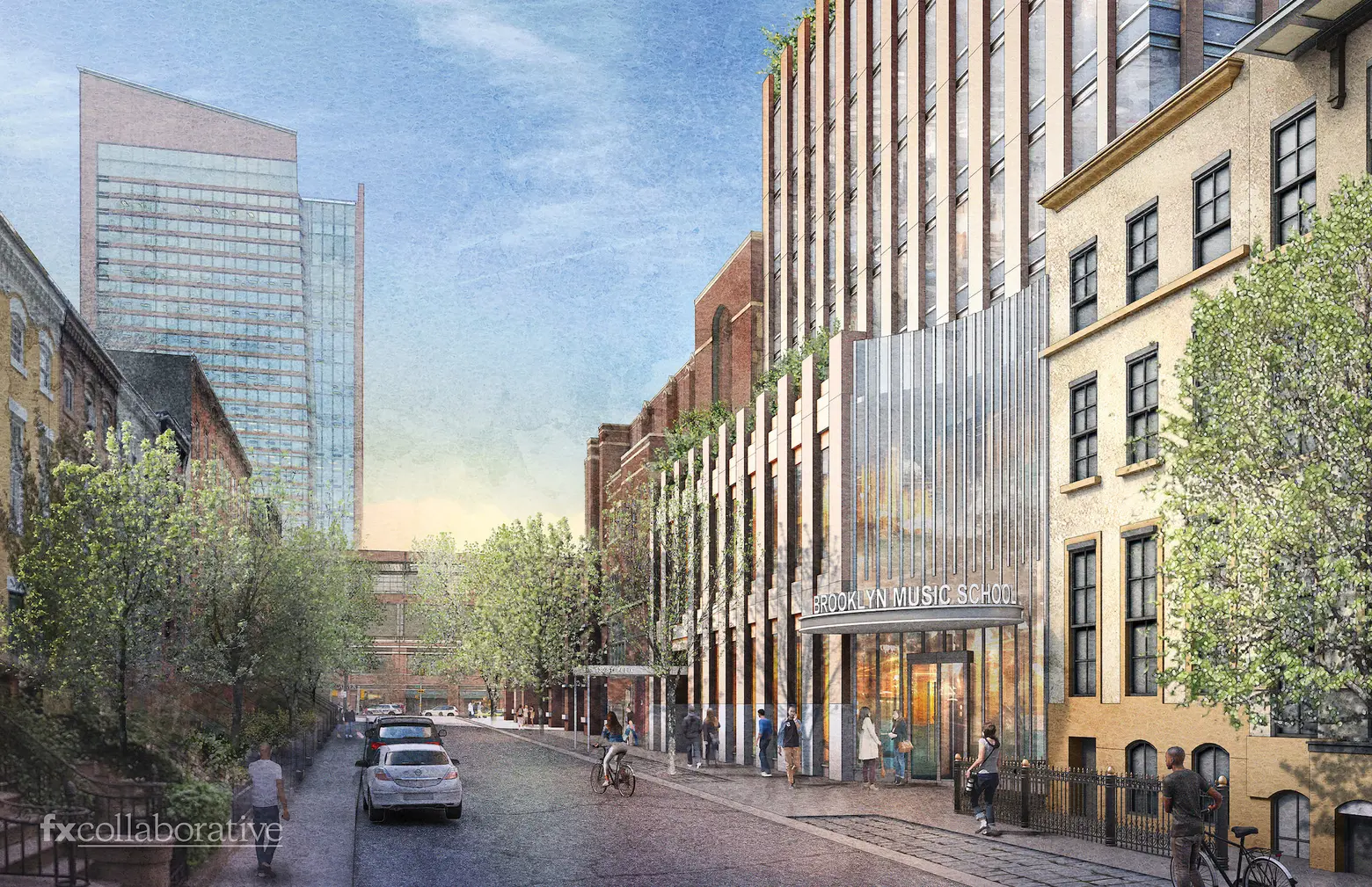 Renderings courtesy of FXCollaborative
The Brooklyn Music School has just announced plans for a new 20,000 square-foot facility as part of a 167,000 square-foot mixed-use development in the heart of the Brooklyn Cultural District. In addition to expanding the school's existing facilities to meet growing demand, the FXCollaborative-designed project will also create 120 new residential units with 36 of those reserved for moderate-income households earning 70 to 100 percent of the area median income.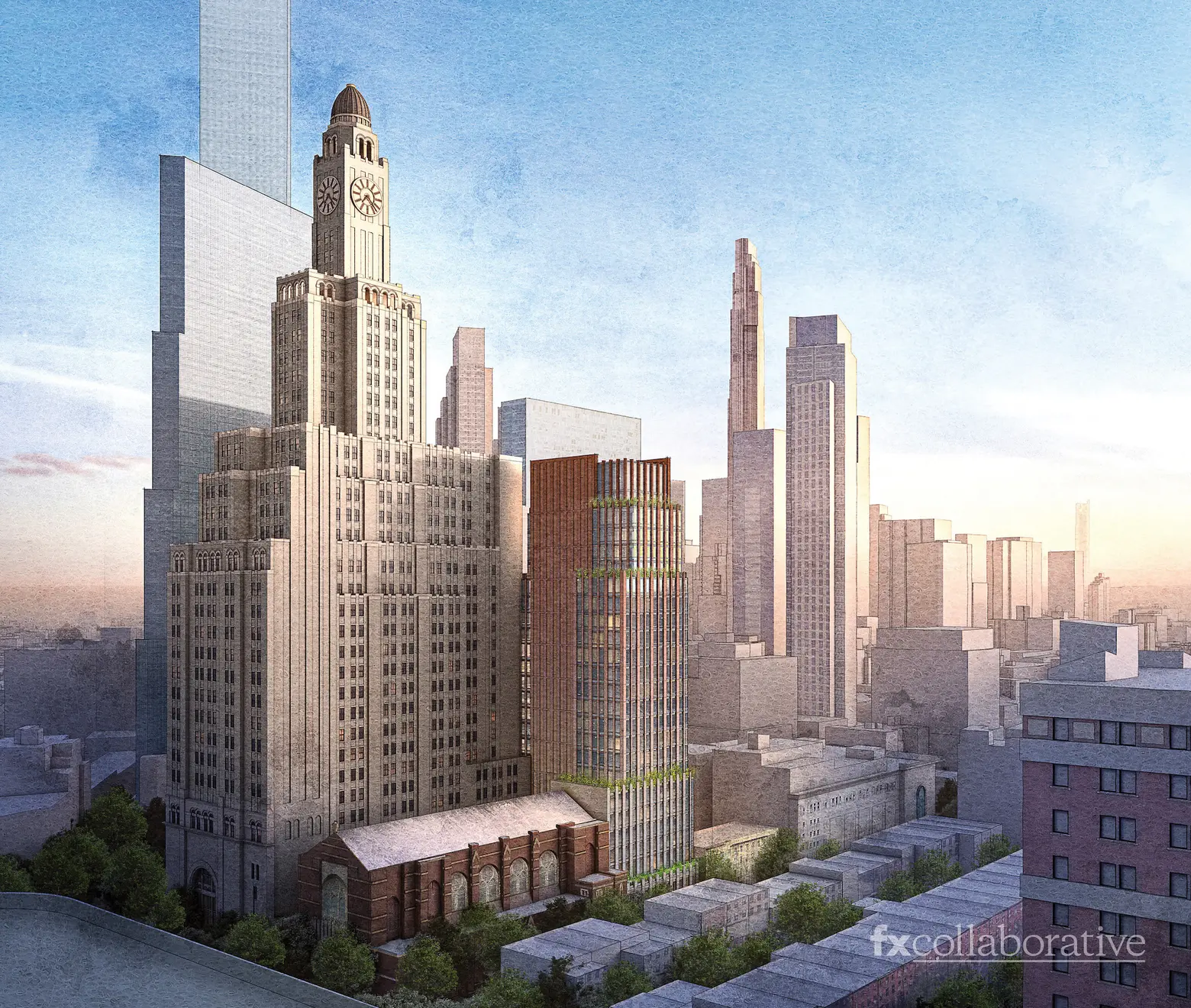 Gotham Organization has tapped FXCollaborative to design a 24-story building to occupy a currently empty lot at 130 St. Felix Street which has been used as a loading area for the neighboring Brooklyn Academy of Music. With New-Romanesque influences, the design intends to "create a transition" between the adjacent Hanson Place Central United Methodist Church and the iconic former Williamsburg Savings Bank tower.
The facade will be defined by a pattern of vertical windows and a palette of light-colored brick and limestone. As NY1 reported, the proposed design will require a city rezoning and Landmarks Preservation Commission approval to move forward.
The Brooklyn Music School is currently housed in four separate townhouses along St. Felix Street. As part of the expansion, it will take over two stories in the proposed building at 130 St. Felix. It doesn't sound like a lot of additional space but the new facility will more than double the school's instructional space, allowing for the creation of more programming with a focus on underserved communities.
The school currently serves over 8,000 students at its Fort Greene location and across 24 schools, community centers, and senior centers throughout NYC. More than 80 percent of those students receive lessons for free or at a reduced cost. Goals for the new facility include creating a digital music lab and expanding the range of programming catered to seniors and disabled community members.
The developers plan to break ground in 2021 and will create a construction schedule that allows BMS to remain open. NY1 reported that $7 million of the school's anticipated $15 million cost will come from selling air rights over its townhouses to Gotham Organization. A recent press release notes that BMS will retain complete ownership of the expanded facility.
RELATED: