BAM commissions a series of public artworks for its Fort Greene campus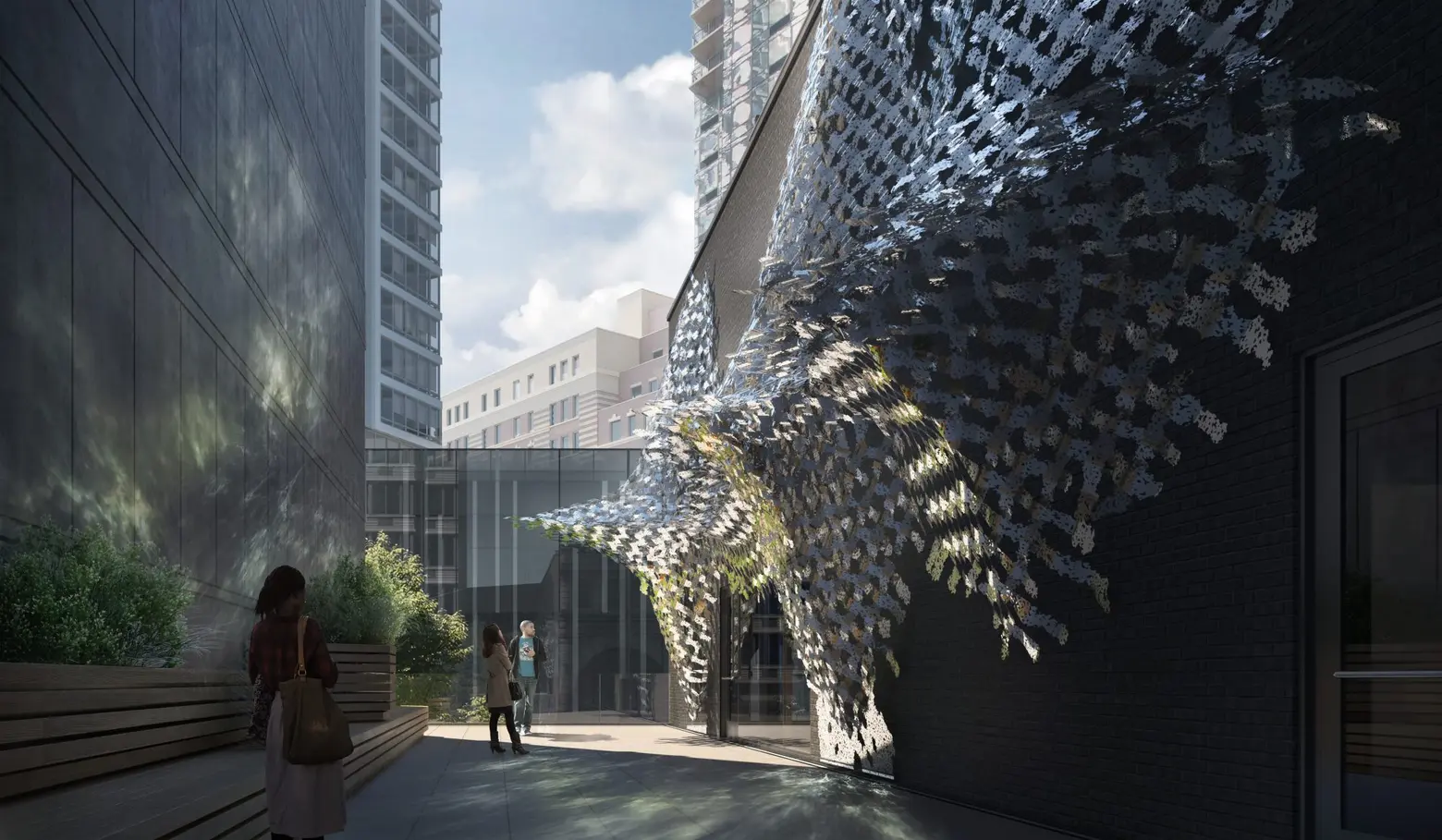 Rendering of Teresita Fernández's Paradise Parados courtesy of Brooklyn Academy of Music
BAM will soon be adding a series of site-specific public artworks to its Fort Greene campus. Brooklyn-based artists Teresita Fernández and Hank Willis Thomas have been commissioned to create new works for BAM, and Leo Villareal—whose LED light installation "Stars" can already be seen illuminating the arched façade windows of BAM's Peter Jay Sharp Building—will create two new works. One additional artist will be commissioned in the near future.
As part of the Robert W. Wilson Public Art Initiative, the new commissions are funded by a $3.5 million donation from Wilson's charitable trust. Together, the works of art are intended to "delineate and unify" the BAM campus, per a recent press statement.
"This is a dynamic period for BAM in the visual arts, including the addition of our first dedicated exhibition space, The Rudin Family Gallery," said BAM President Katy Clark in a statement. "Commissioning public art by three artists forging exciting new paths underscores our commitment to the visual arts and celebrates the breadth of our organization."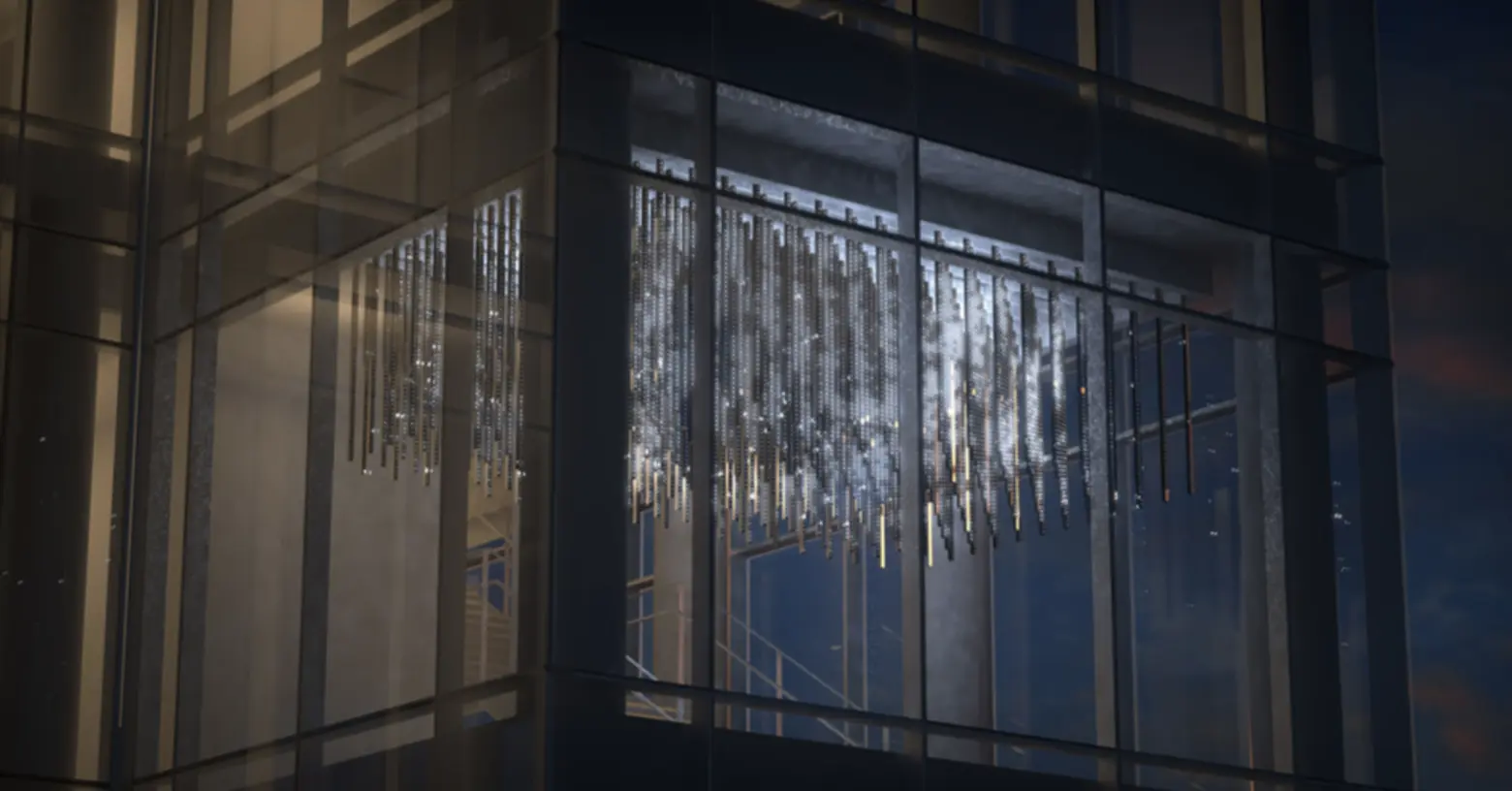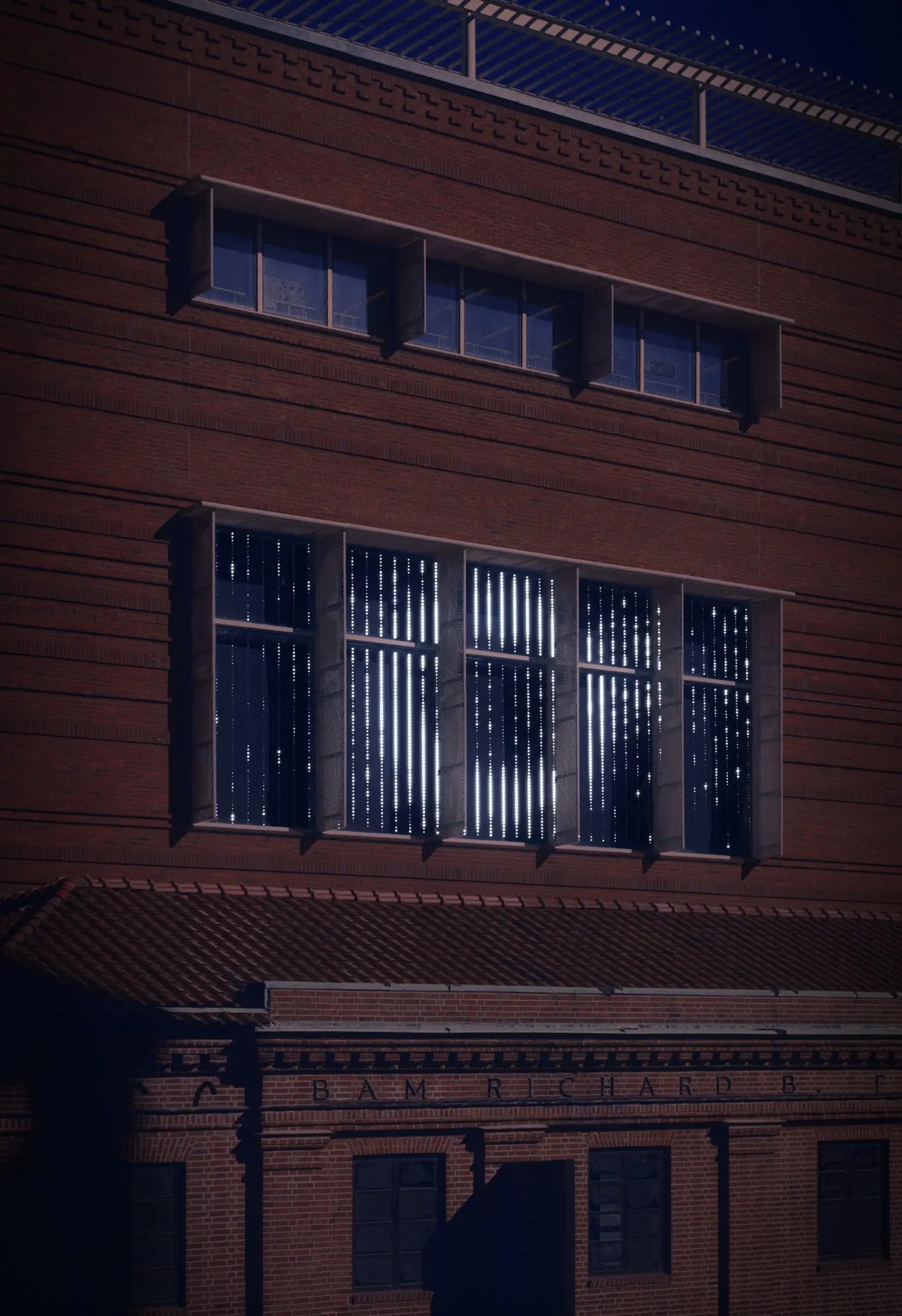 Renderings of Leo Villareal's Light Matrix and Volume (BAM) courtesy of Brooklyn Academy of Music
Inspired by natural phenomena, Teresita Fernández will create a large-scale sculptural form, Paradise Parados, for the outdoor terrace on top of the new Rudin Family Gallery at BAM Strong. Leo Villareal's LED sculpture, Light Matrix, will fill the third-story windows of the BAM Fisher, while his Volume (BAM), a large scale light installation, will be mounted in the soon-to-be-constructed BAM Karen spaces at 300 Ashland Place. With an ongoing interest in exploring history through archival material, Hank Willis Thomas will create an original work for the rear wall of BAM's Peter Jay Sharp Building, facing BAM Fisher, as a way to examine the site's specific history and highlight how the past continues to be present.
All works are expected to be completed within the next two years.
RELATED: