All-electric 30-story tower with 324 apartments and academic space breaks ground in Downtown Brooklyn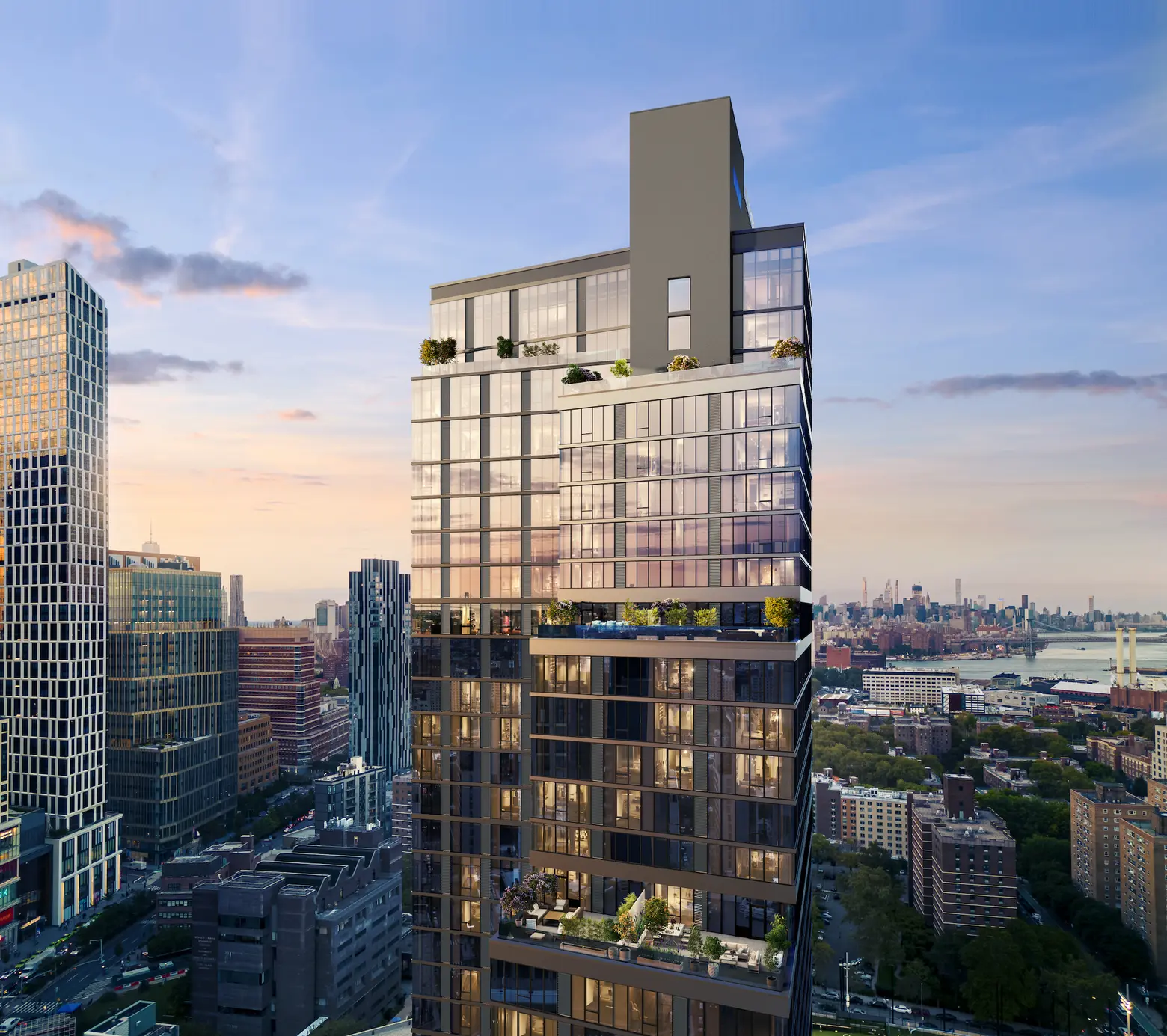 Rendering courtesy of RXR
Construction has begun on an all-electric residential building in Downtown Brooklyn that includes 324 apartments and academic space for Long Island University. RXR on Monday broke ground on the 30-story tower at 89 Dekalb Avenue, which is set to be one of the developer's most sustainable projects as the building is fully electric, features a smart glass facade system, and has electric vehicle charging stations.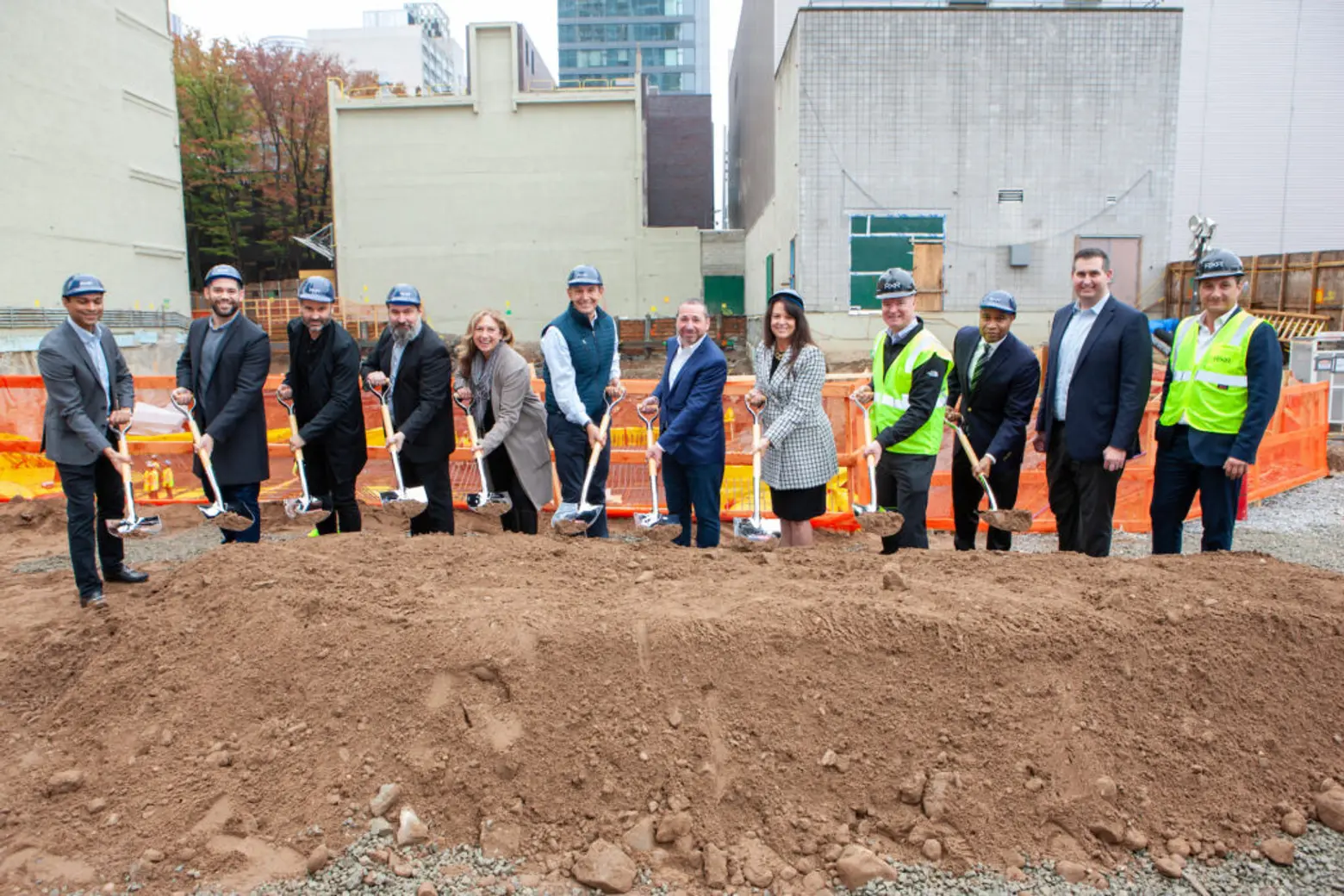 "Residential projects such as 89 Dekalb are desperately needed — not only to meet the housing needs of our community but to also set a new standard that positions our borough and city at the forefront of sustainable development," Regina Myer, president of Downtown Brooklyn Partnership, said.
"With housing that will be affordable to middle-income families and dedicated space for Long Island University, all located in a fully electric tower, 89 Dekalb will help support the households and workforce that enable our neighborhood to thrive. We are excited to welcome this innovative project to the neighborhood."
Designed by Perkins Eastman, 89 Dekalb includes 55,000 square feet of academic and office space for use by LIU, with an additional three levels with separate entrances for the university to expand further. The residential component consists of 324 apartments, 98 of which will be affordable for middle-income households.
Residents will have access to nearly 15,000 square feet of indoor and outdoor amenities, including co-working areas, an indoor and outdoor covered fitness center, and outdoor terrace space.
The project marks the second time RXR has helped LIU expand its campus. In 2020, RXR provided a new athletic field and around 18,000 square feet of flex space for the college at the Willoughby, just around the corner from 89 Dekalb Avenue.
"We are thrilled to break ground today on our fourth residential building in the Brooklyn market and celebrate a strong long-standing partnership with Long Island University, demonstrating how such a partnership can unlock long-term value for educational institutions and deliver high-quality development for stakeholder communities," Rebecca D'Eloia, Executive Vice President, Project Executive for Development at RXR, said.
"In the months ahead, we will develop a building that will be both a world-class, fully amenitized residence for Brooklyn's growing community and a critical expansion for LIU. As a fully electric mixed-use building, 89 Dekalb will be prepared to meet the needs of residents, and the surrounding neighborhood, today."
89 Dekalb Avenue marks RXR's fourth building in Brooklyn and one of the first to be fully electric-powered. When it is completed, it will bring the total number of new housing units created by RXR in Brooklyn to roughly 1,500.
The project is expected to be completed by 2025.
RELATED: