600-foot-tall luxury rental breaks ground in Downtown Brooklyn and beats 421-a deadline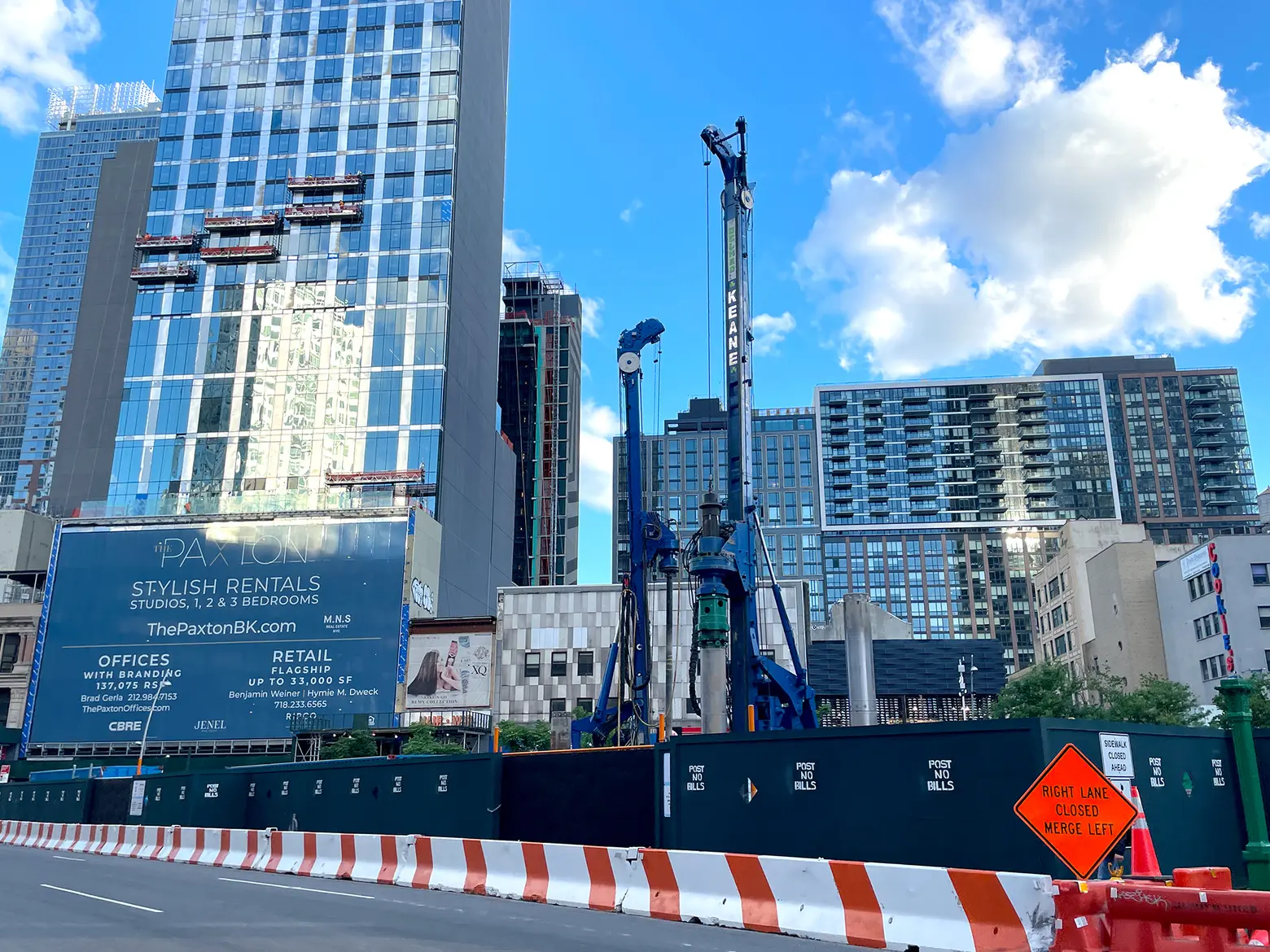 The construction site in June 2022 © Ondel Hylton
Construction has officially begun on yet another new residential skyscraper in Downtown Brooklyn. Located at 589 Fulton Street, The Brook is a 600-foot-tall luxury rental with 591 apartments and 30,000 square feet of indoor and outdoor amenities. Developed by Witkoff and Apollo and designed by Beyer Blinder Belle, the building broke ground just days before the 421-a tax abatement program expired, allowing developers to still cash in on the 35-year tax break.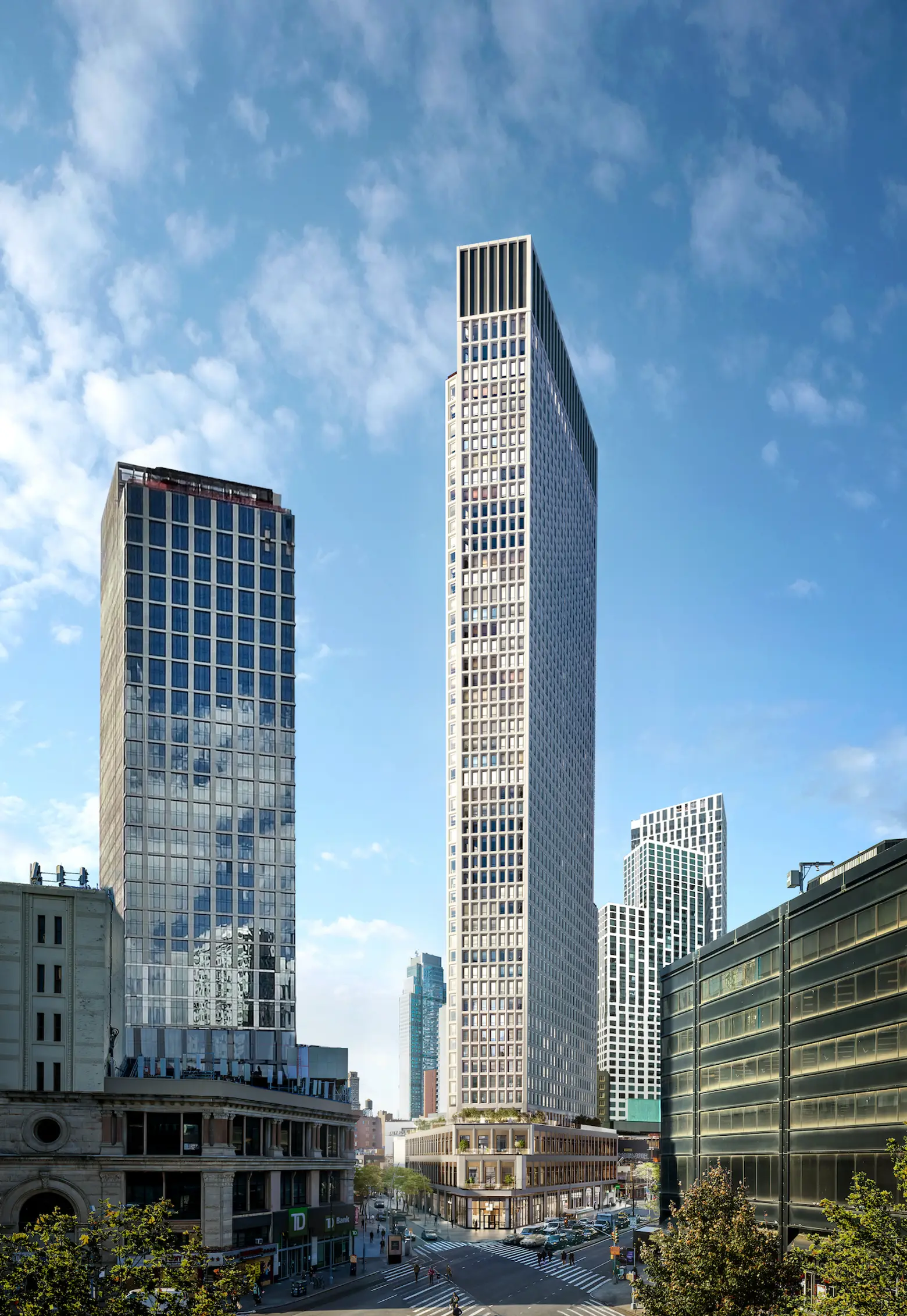 Rendering courtesy of NQS Creative
The building was designed by Beyer Blinder Belle, with interiors designed by Bonetti Kozerski. In addition to the expansive amenities, the ground floor will include 30,000 square feet of retail space, with an additional 12,000 square feet of retail space located in the cellar.
"The groundbreaking of The Brook is another milestone in the continued evolution of Downtown Brooklyn, bringing more high-end retail to the streetscape and new residences in this sought-after location," Scott Alper, president of Witkoff, said. "We are honored to spearhead this monumental development in Downtown Brooklyn."
The developers narrowly avoided the expiration of New York's 421-a tax abatement program, which expires Wednesday. To utilize the program's tax benefit, 30 percent of The Brook's units must be affordable, according to the New York Post.
"The Brook is going to be a great addition to Downtown Brooklyn's Flatbush Avenue – one of the grand entrances to the borough," Regina Myer, President of the Downtown Brooklyn Partnership, said.
"Downtown Brooklyn is becoming one of the best places to live, and 600 units right at the crossroads of the neighborhood will be transformative."
The new tower will be located close to up-and-coming Witkoff and Apollo development, 555 Fulton Street, a low-rise retail building with a wrap-around glass facade.
RELATED: