New Owners May Close Waldorf Astoria for Three Years for 1,100-Room Condo Conversion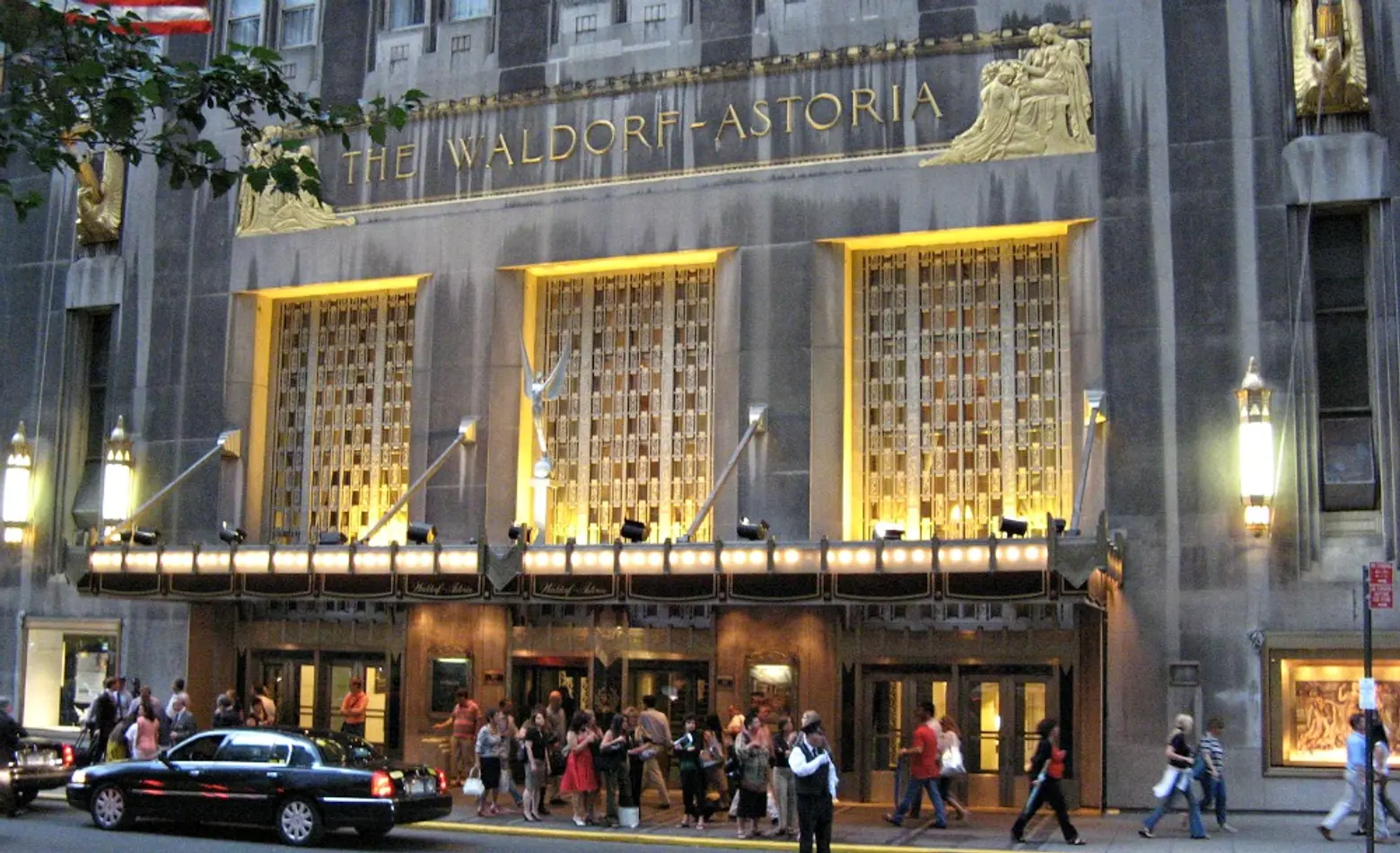 Hilton Worldwide Holdings, who had owned the landmarked Waldorf Astoria since 1972, agreed in October 2014 to sell the 1,413-room hotel to Beijing-based financial and insurance company Anbang Insurance Group for $1.95 billion. The deal closed the following February, along with plans from the new owners to convert part of the Art Deco building into luxury condos, and now the Wall Street Journal brings additional details on the conversion.
The overhaul, which could close the property for up to three years and cost upwards of $1 billion, would convert as many as 1,100 hotel rooms to condos, with the hotel portion featuring between 300 and 500 luxury guest rooms. Currently, the hotel employs about 1,500 people, but this major decline in hotel rooms will eliminate hundreds of jobs. Sources say Anbang and Hilton have already reached severance agreements totaling at least $100 million.
Currently, the 47-story building is divided into two sections. The actual Waldorf Astoria is a 1,232-room hotel, and the Waldorf Towers is a more high-end section with 181 hotel rooms and short-term rentals. The latter has its own entrance and elevator bank on 50th Street. Though there's been no hints of pricing, a 2014 report from Morgan Stanley hotel analyst Thomas Allen said that a condo conversion at the Waldorf could fetch up to $4 billion in sales. Last year, the City Council passed a bill that no hotels with more than 150 units could have over 20 percent of their area converted to residential use for two years. But since the Waldorf sale went through prior, it's exempt.
[Via WSJ]
RELATED: