My 1150sqft: Tour Hungarian tattoo artist Balazs Bercsenyi's peaceful Williamsburg apartment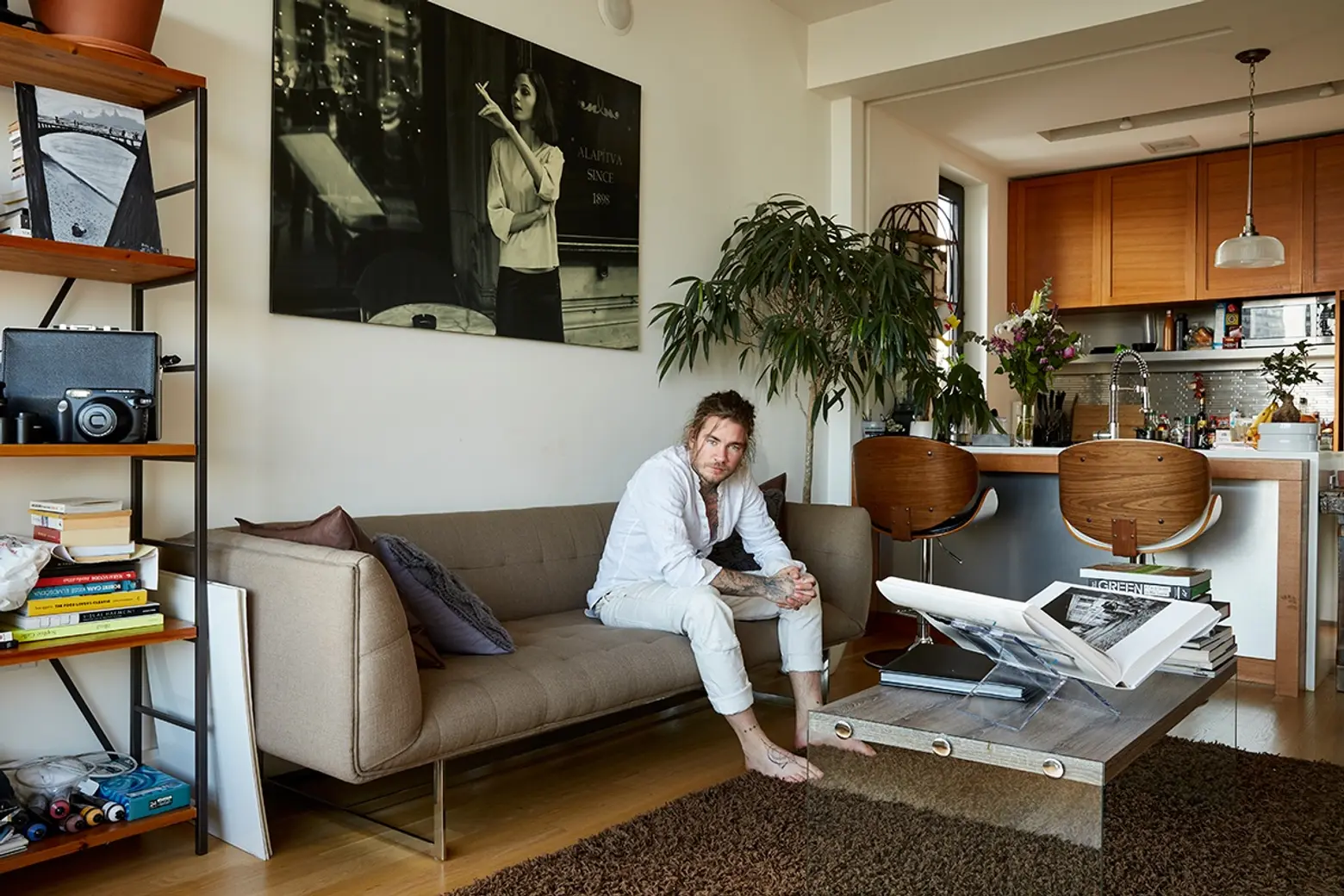 6sqft's ongoing series "My sqft" checks out the homes of New Yorkers across all the boroughs. Our latest interior adventure brings us to the Williamsburg apartment of Bang Bang tattoo artist Balazs Bercsenyi. Want to see your home featured here? Get in touch!
Despite being one of the most in-demand tattoo artists working today, if you were to have sought out Balazs Bercsenyi several years ago, you would have found him washing dishes in a London restaurant. The native Hungarian, who now boasts more than 250,000 Instagram followers and a client roster that includes numerous bold-faced names, was "discovered" when another tattoo artist encountered him drawing the intricate, fine line designs that he today adorns to the bodies of a select few. With a simple "You should become a tattoo artist!" uttered by his newfound friend, Balazs quickly found himself on a trajectory that would propel him to the top of his industry and into a coveted position at the renowned Bang Bang studio in Little Italy. Now, with a year-and-a-half of NYC living under his belt, Balazs is making a home in Williamsburg. Ahead, he gives 6sqft a tour of his 1,150-square-foot Brooklyn apartment where bohemian vibes and his penchant for organic forms echo throughout.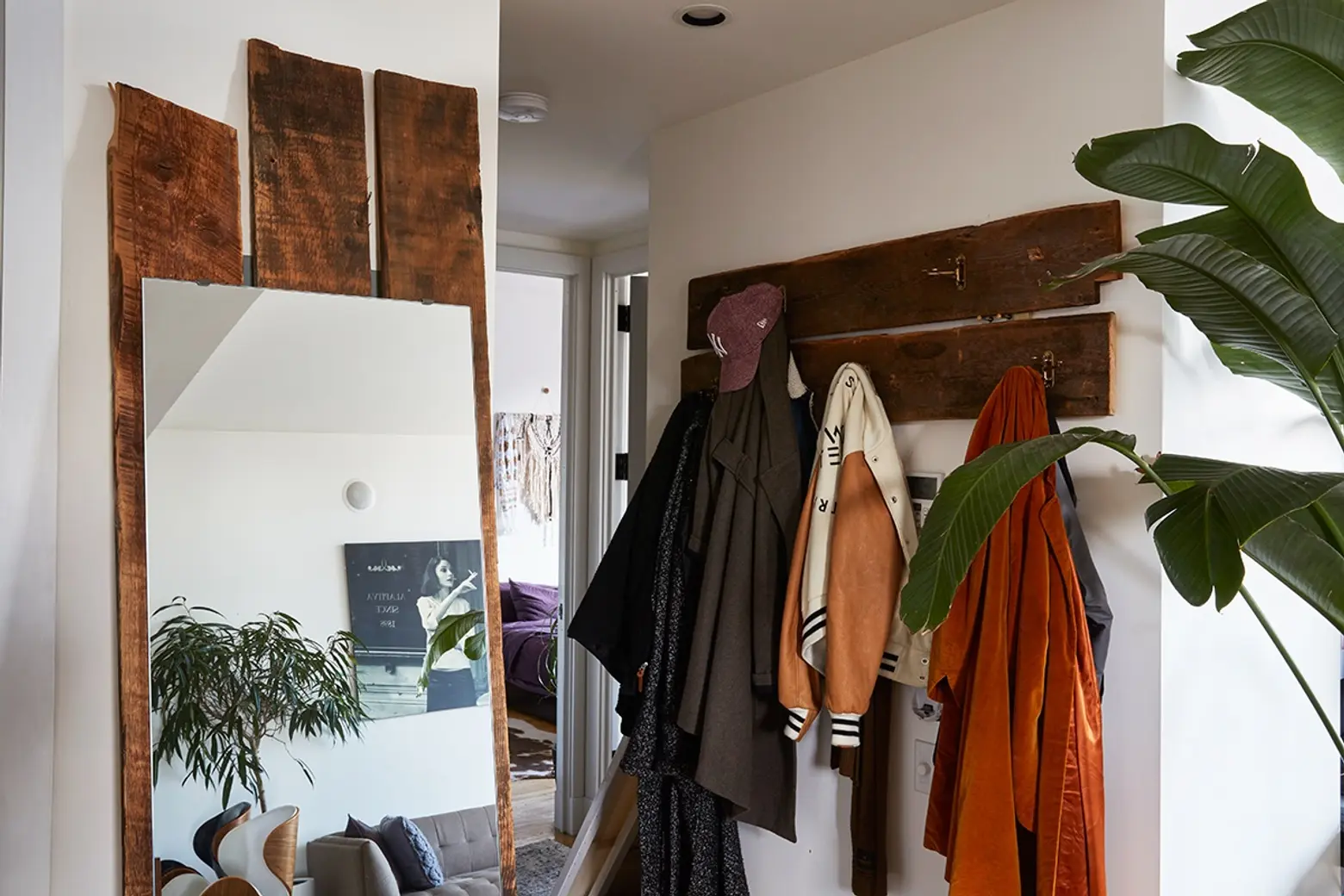 Balazs built the coat rack and mirror himself. He says he's drawn to "organic" shapes, which can be seen in many of his designs despite being largely geometric
What brought you to NYC?
A job offer. I saw that Keith ["Bang Bang" McCurdy] posted on Instagram that the studio was hiring artists. I sent my portfolio in, and that was that! Eight months later I was moving to NYC.
Why did you choose Williamsburg? 
It wasn't my choice, really. My friend and roommate told me to have a look around Williamsburg. My original idea was to live in Manhattan, but I'm glad I ended up Brooklyn. It's great to get out of "the city."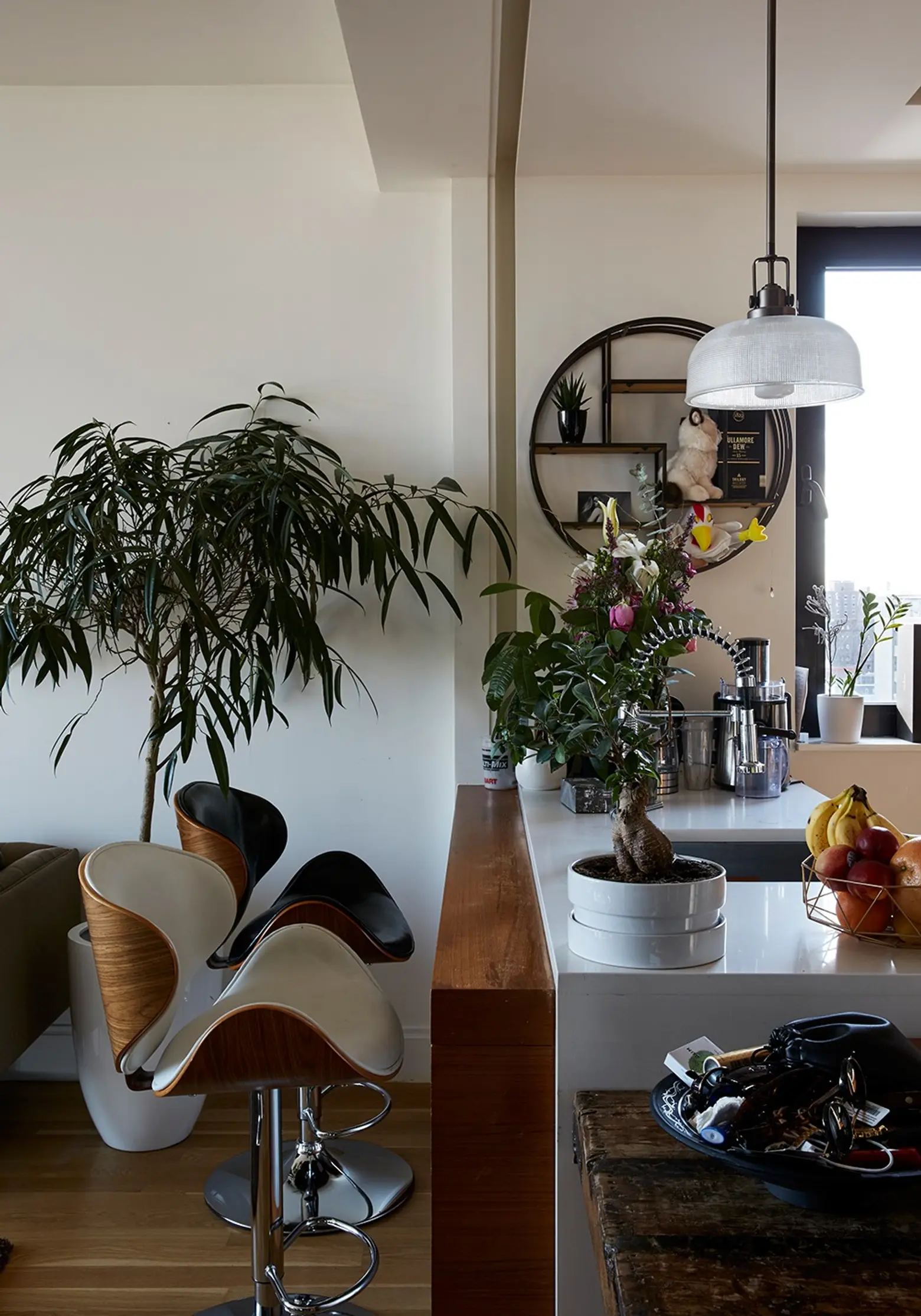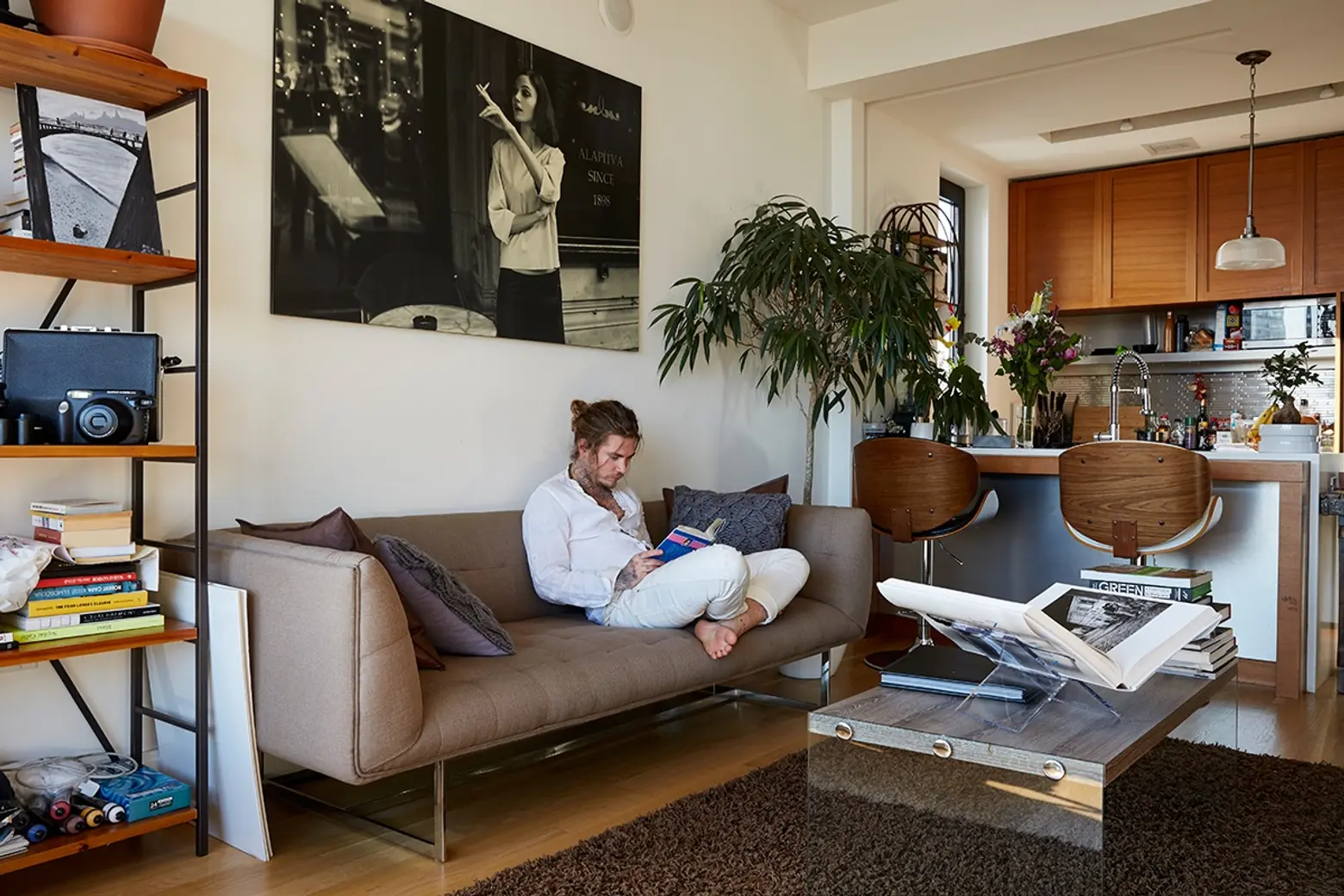 How does NYC compare to your hometown and Budapest?
New York City is much bigger, more expensive, way faster, and far more diverse than Budapest. Budapest is a beautiful, historic city with older architecture and style. It's a little more laid back I'd say. There's no other city like NYC.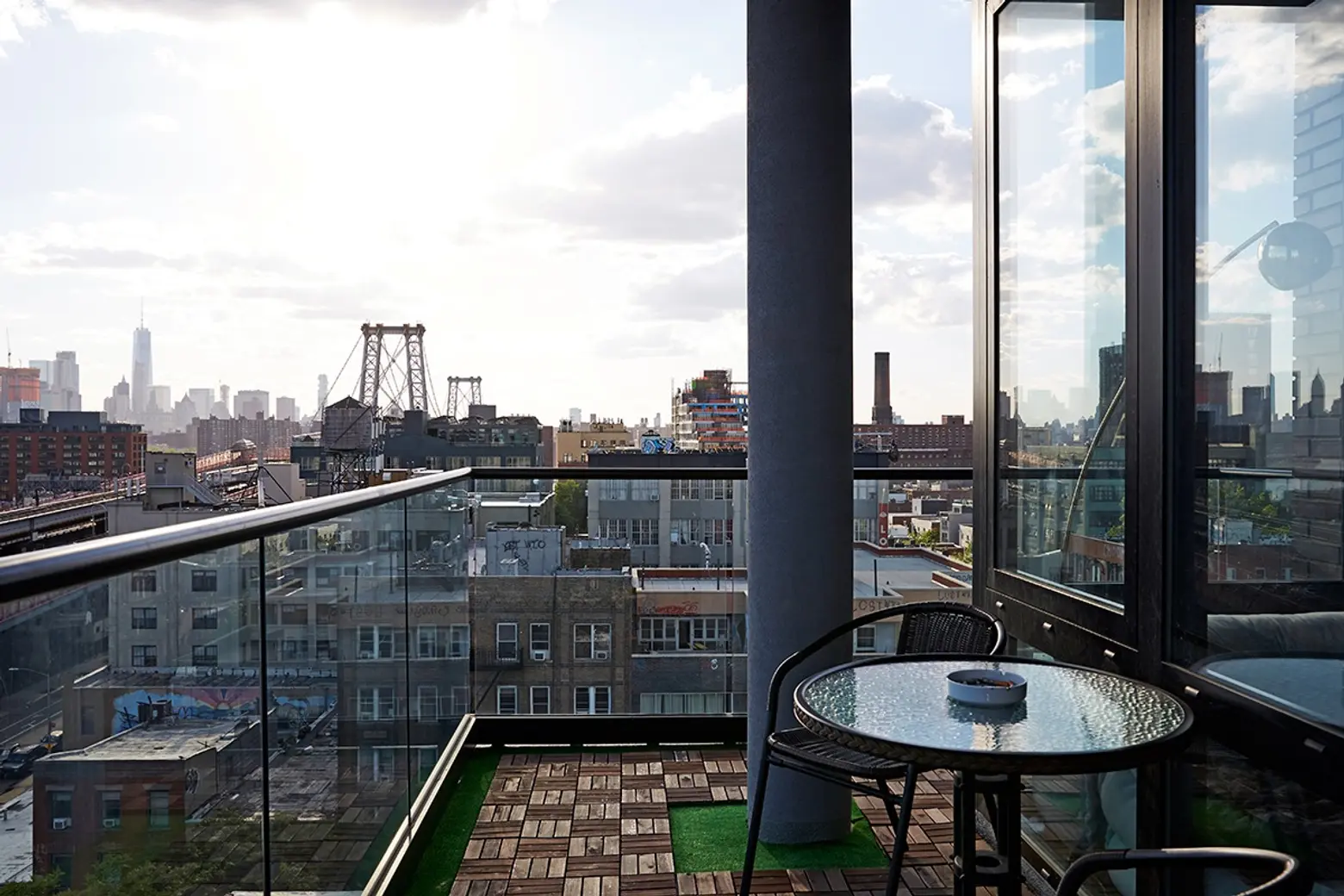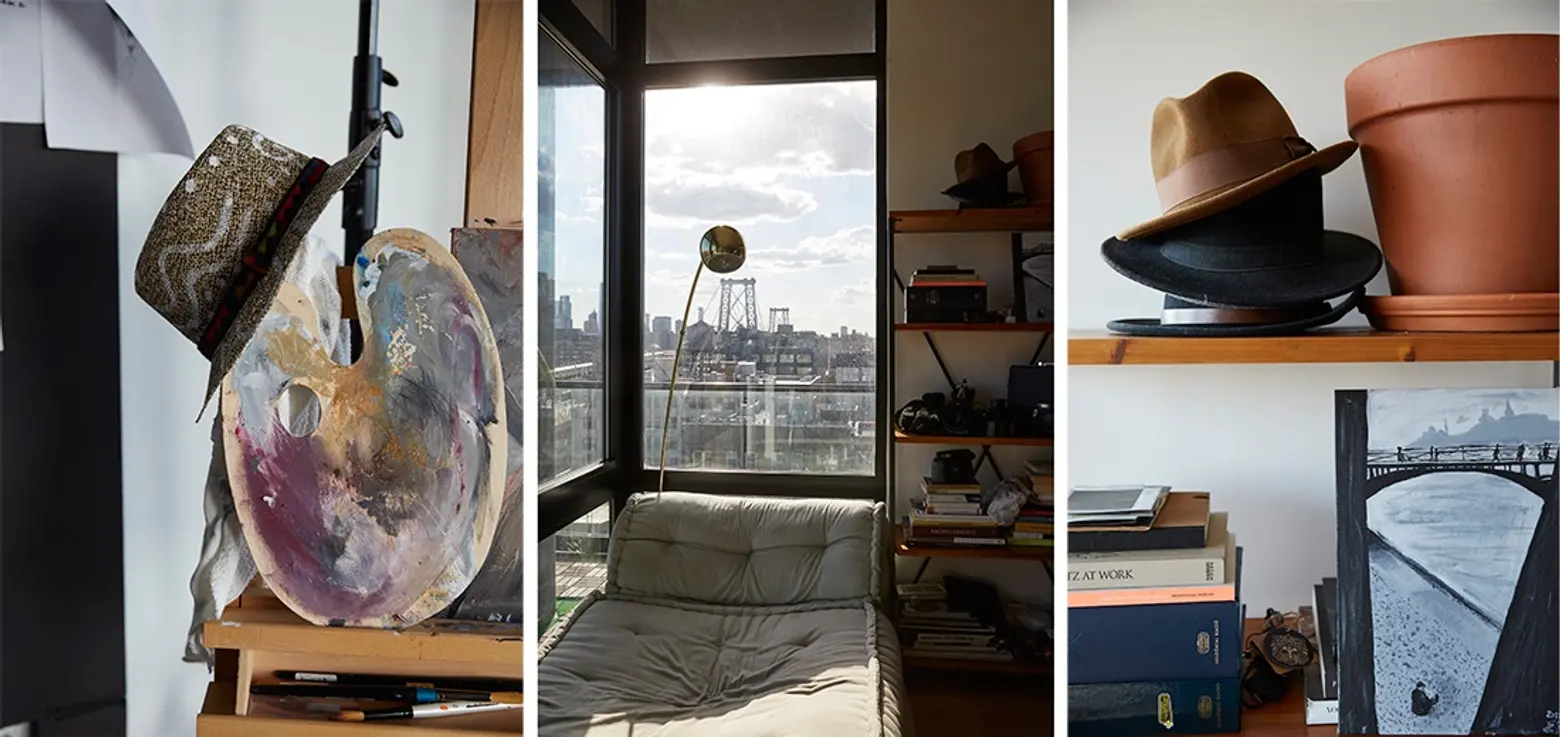 What are your favorite features of your apartment?
I love the arrangement and the light—light is very important for me. And, of course, the view.
Where did you shop for furniture when it came time to fill the apartment? Was IKEA a first stop?
Etsy and Wayfair are two places I've gotten a lot of furniture for this space. Actually, only one thing in this house is from IKEA!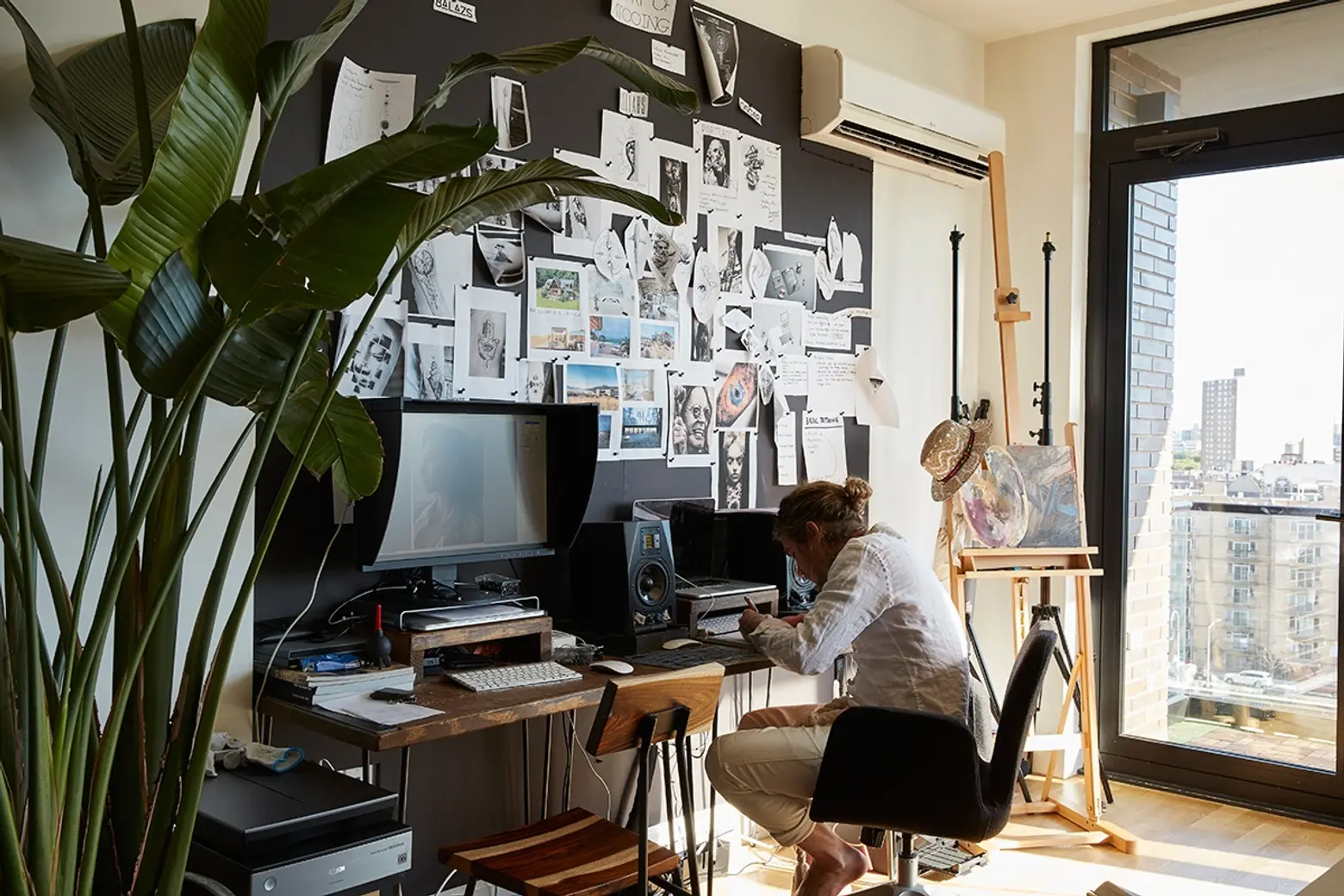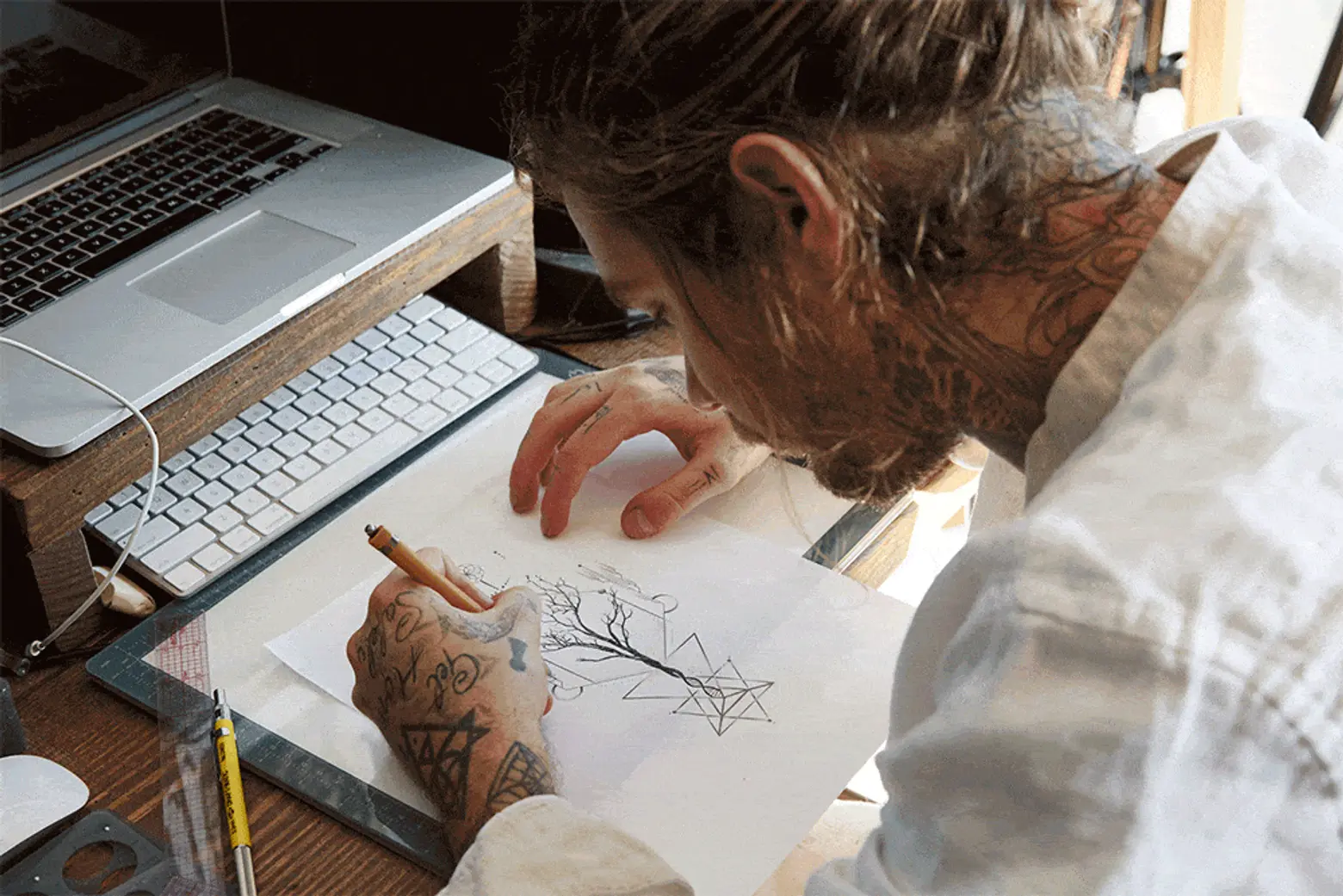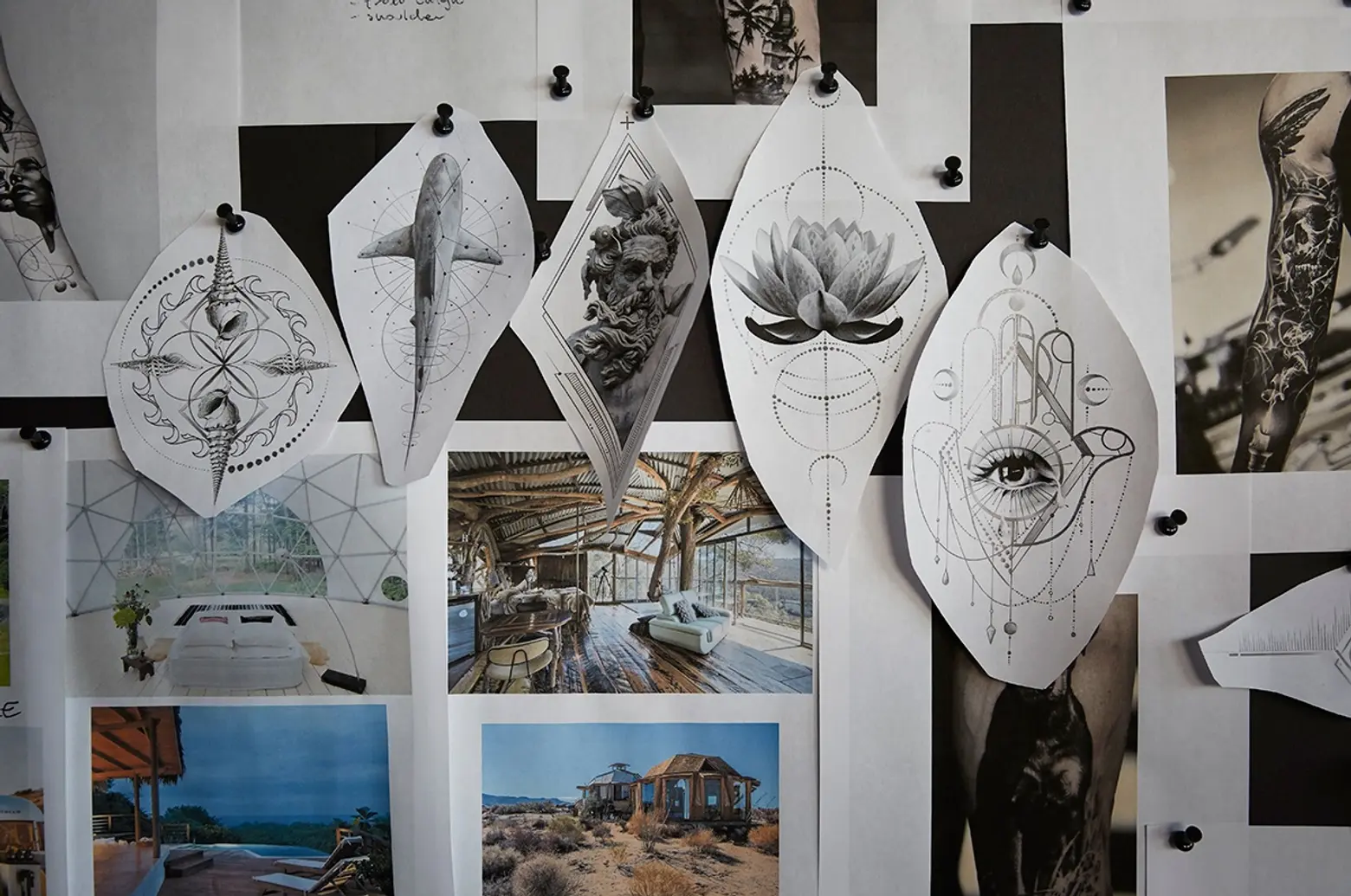 Top three tips for making a new apartment feel like it's yours?
1) Be patient, don't buy everything upon first sight because you'll end up selling half the stuff—it happened to me; 2) Get lots of plants because they're good for the soul; and 3) Don't put too much stuff in your living space. It's important to let the apartment breathe.
How do you relax in the city?
I get a massage every week, and I try to take vacations every two months so I don't get stuck in the city. I rarely go outside of the NYC, unfortunately. There's a lot more I need to explore.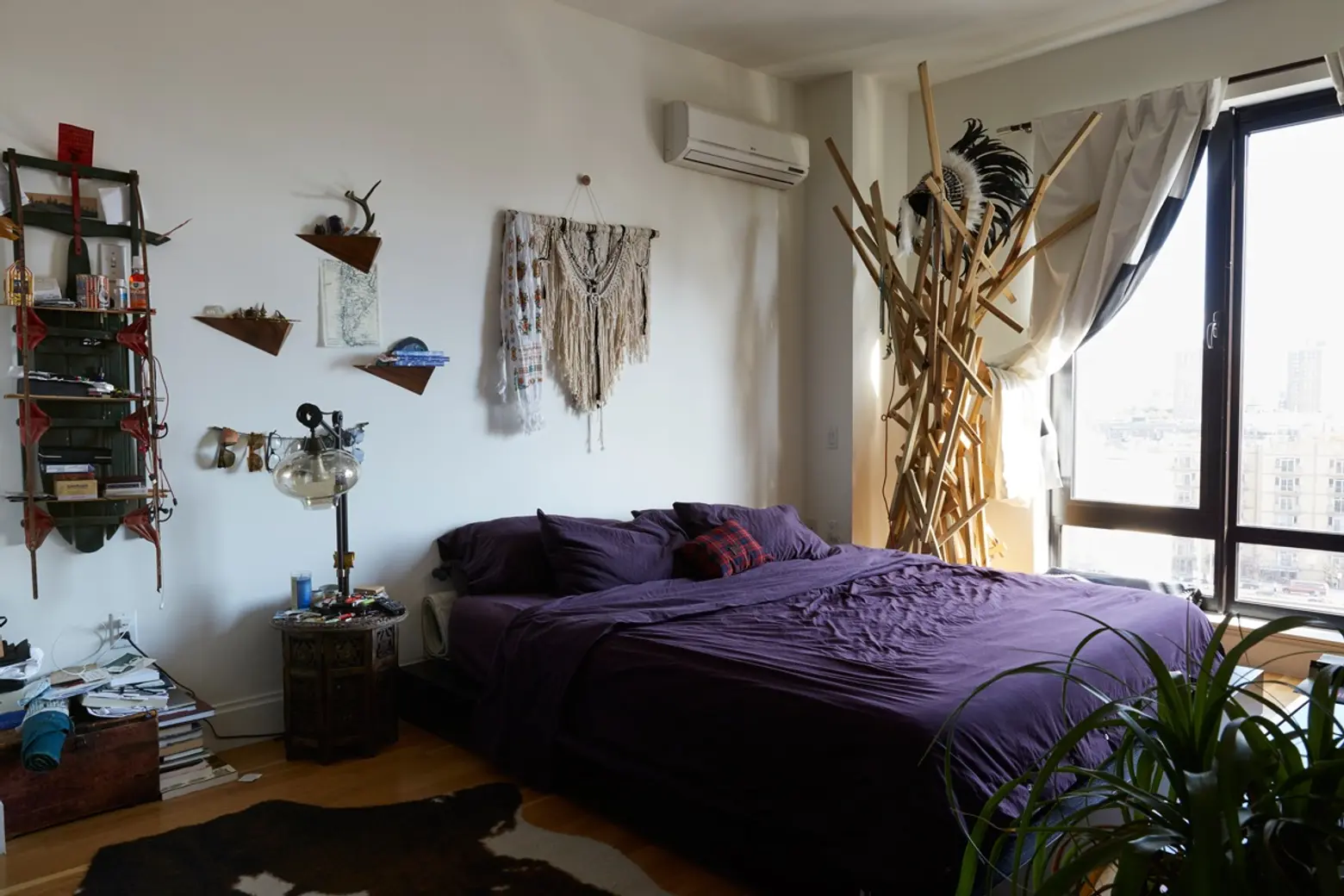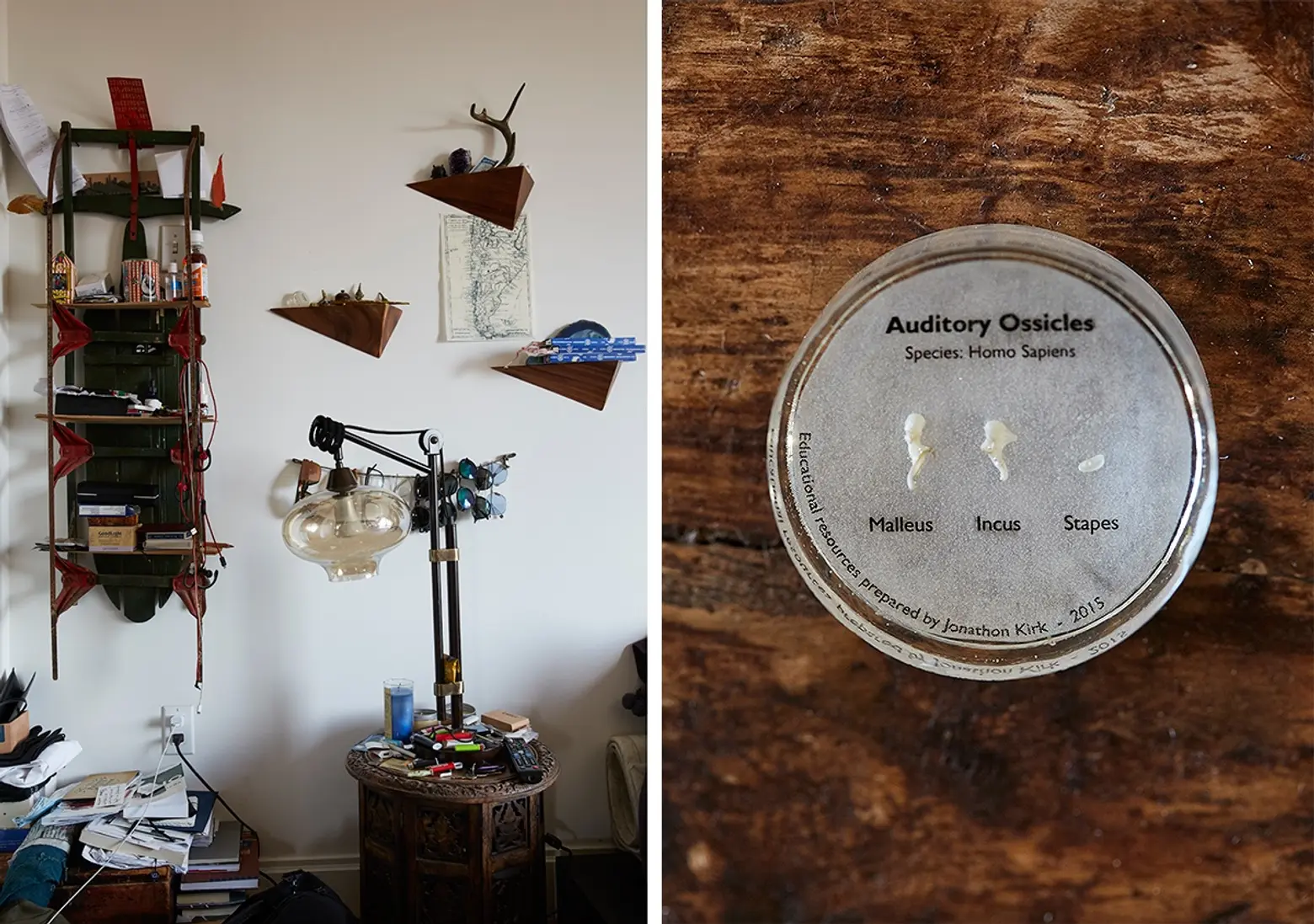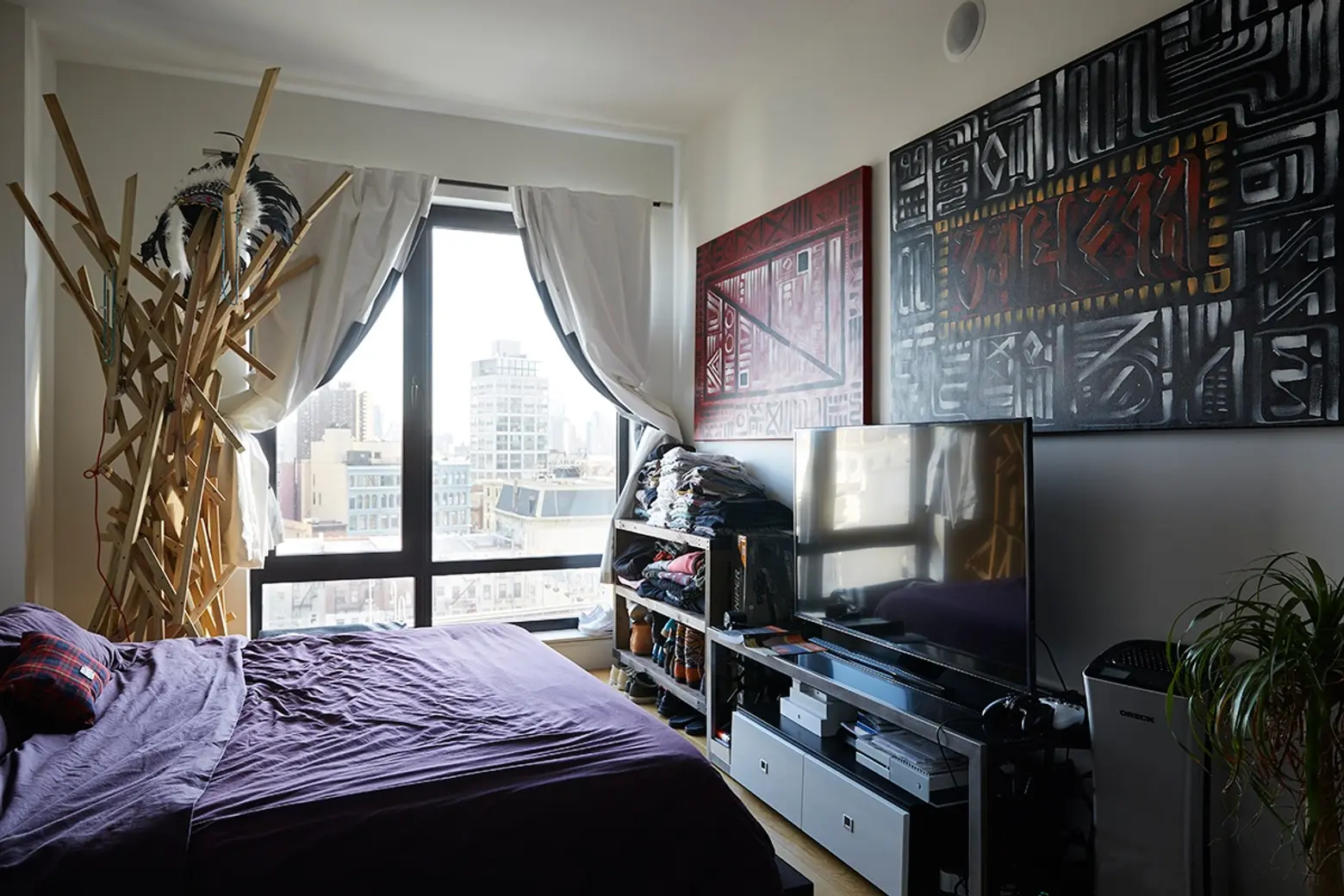 The corner installation is constructed from wood offcuts and eventually Balazs hopes to extend it across the ceiling (top and bottom); The long shelf is a repurposed sled (center left); A display of the three smallest bones in the human body (center right)
Where do you find inspiration for your designs?
Everywhere. Ideas just come to me, and I try not to forget them.
Any projects we should keep an eye out for?
I have a few projects coming soon. I am trying things out in other fields now, too.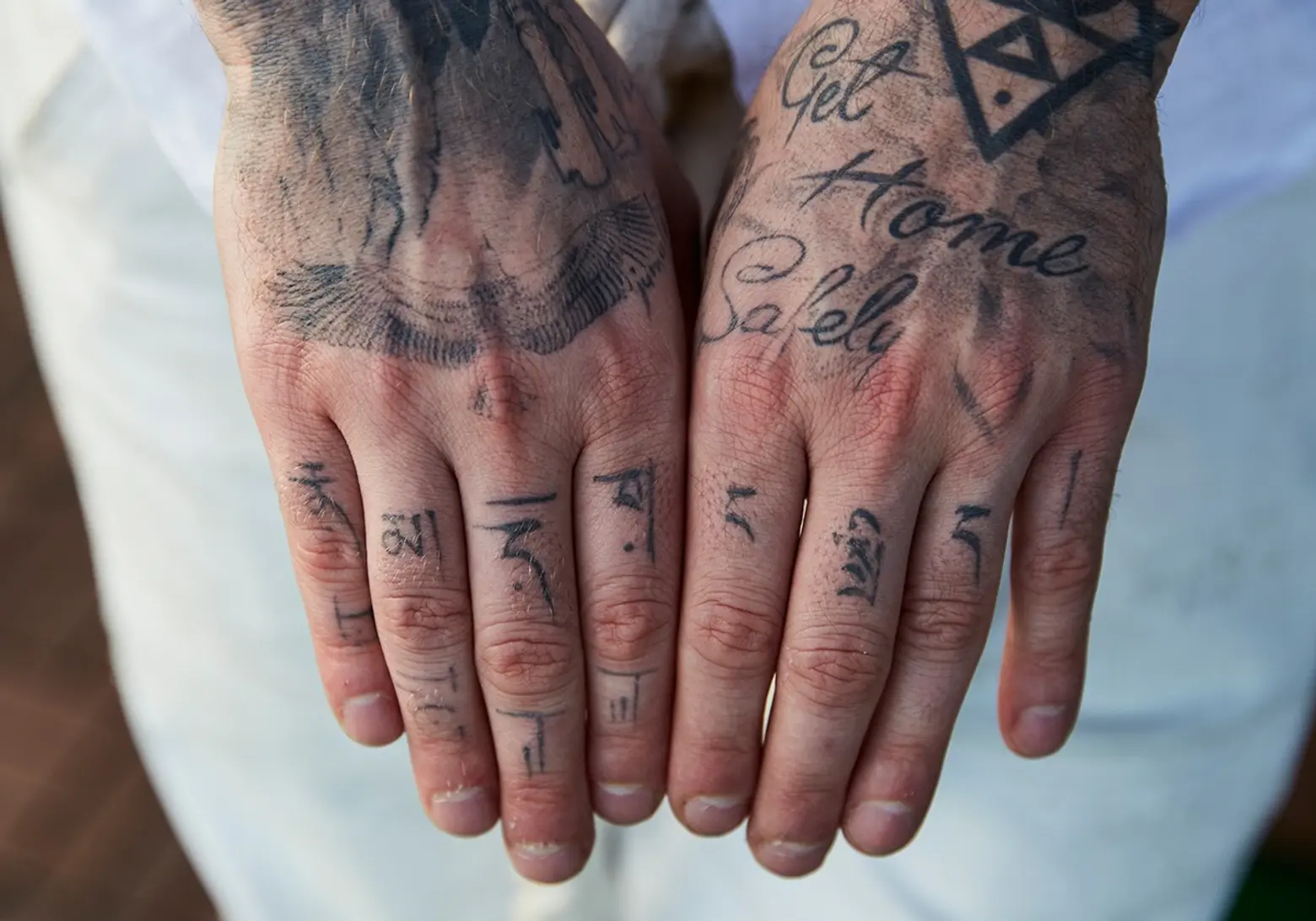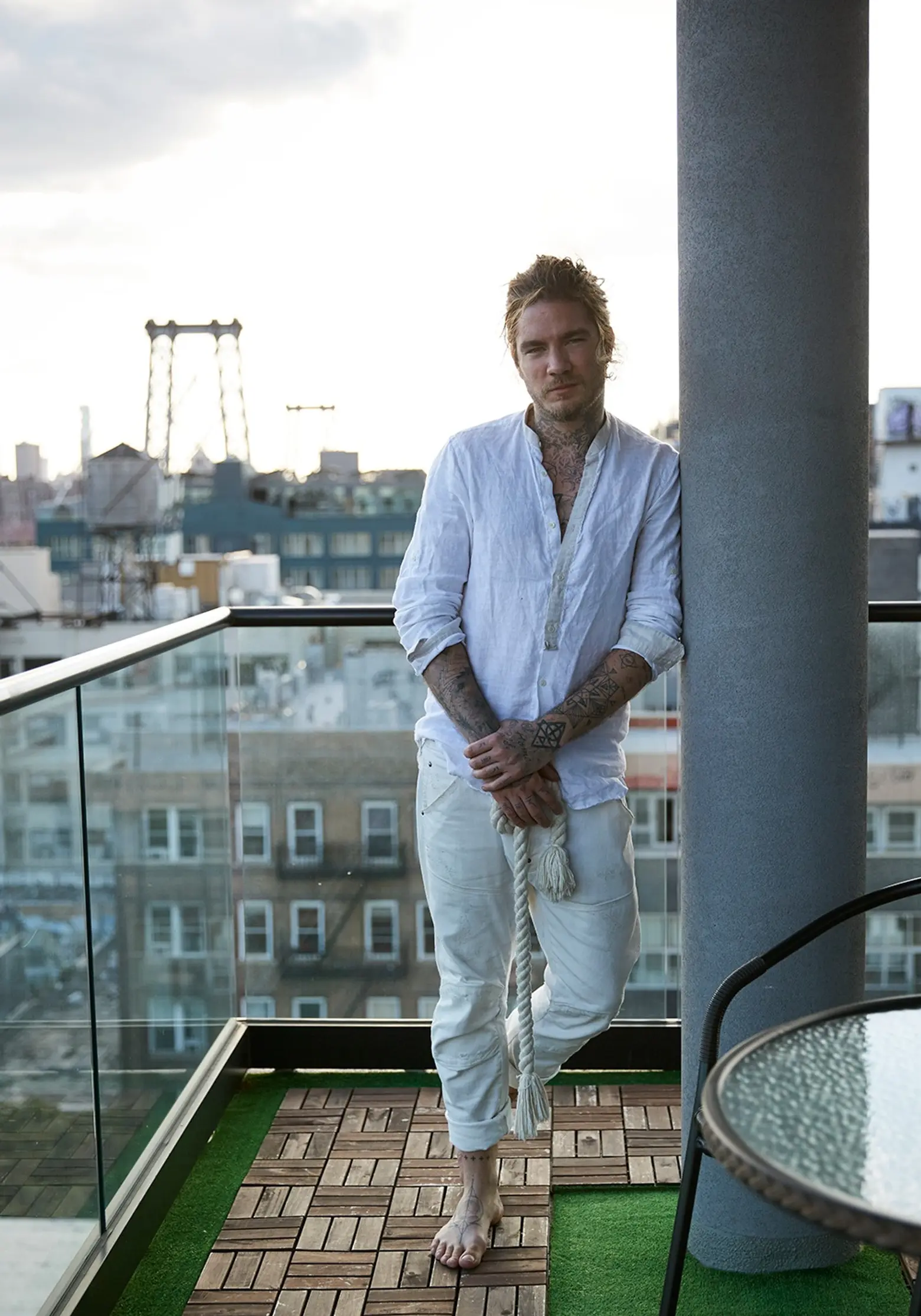 All photos taken by Brett Wood exclusively for 6sqft.
RELATED: