My 900sqft: A podcasting pioneer fills her family's West Village apartment with historic American relics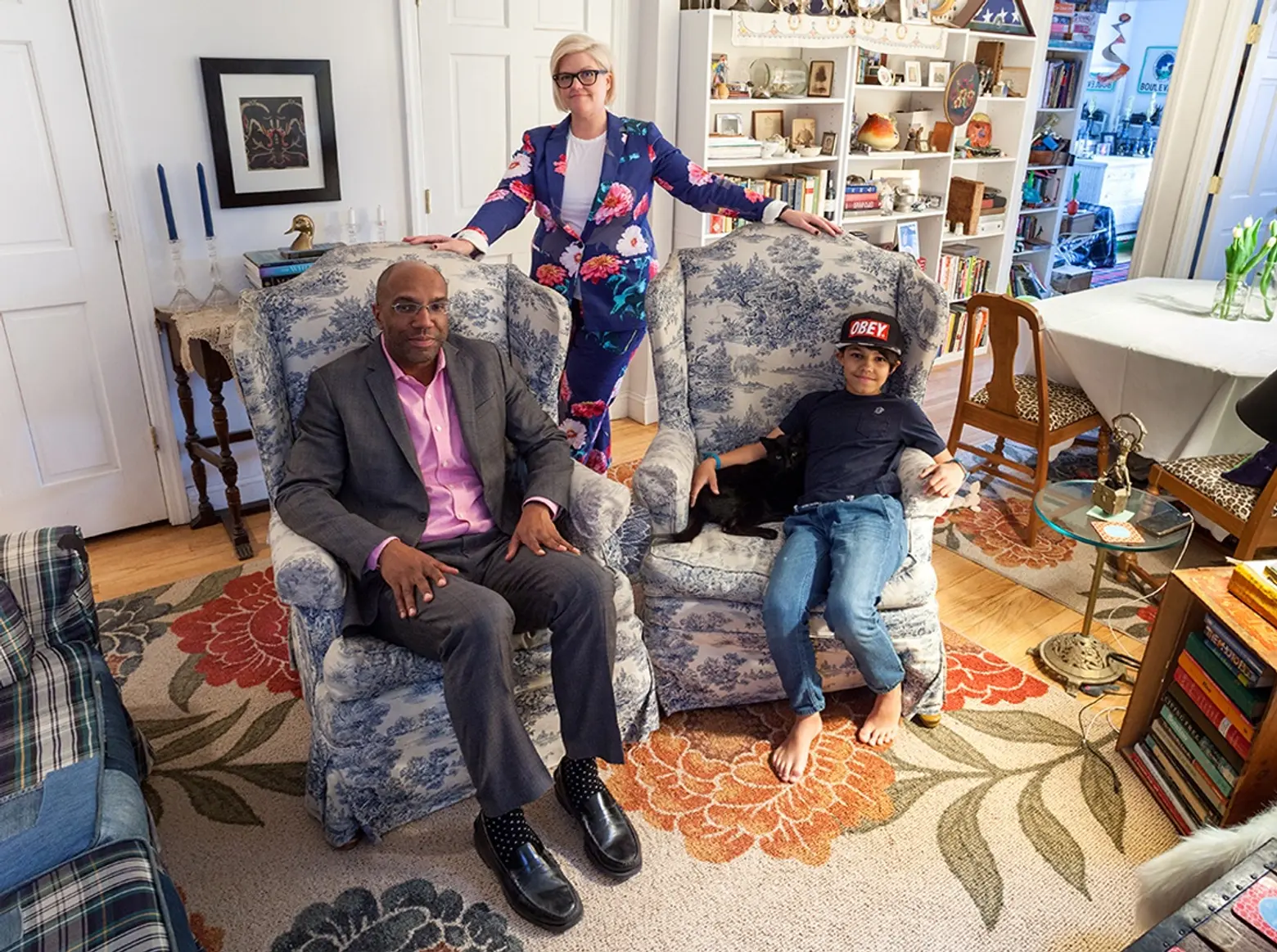 6sqft's ongoing series "My sqft" checks out the homes of New Yorkers across all the boroughs. Our latest interior adventure brings us to the West Village apartment of podcasting pioneer and DJ Suzy Chase. Want to see your home featured here? Get in touch!
Years ago, when Suzy Chase was presented with the opportunity to bring every piece of furniture from her childhood Kansas home to NYC, there was no question of what she'd take, but rather how she'd take it all with her. Steeped in a bounty of antiques and heirlooms, Suzy knew she could never part with the items that she loved so much growing up. So rather than putting it all into storage, she made the decision to clear out her family's 900-square-foot West Village apartment and fill it with as much of her Kansas furniture as possible.
While many of you are probably asking why she didn't consider selling or donating these items, there is, of course, a twist to this story, and her situation is one that is quite unique: She's a descendant of the Chase family, one of the United States' most important political families.
Ahead, have a look inside Suzy's home, a modestly sized two-bedroom filled with relics from the Revolutionary and Civil wars, centuries-old paintings, rare books and photographs, and countless other objects that were on American soil well before the Mayflower even touched Plymouth Rock.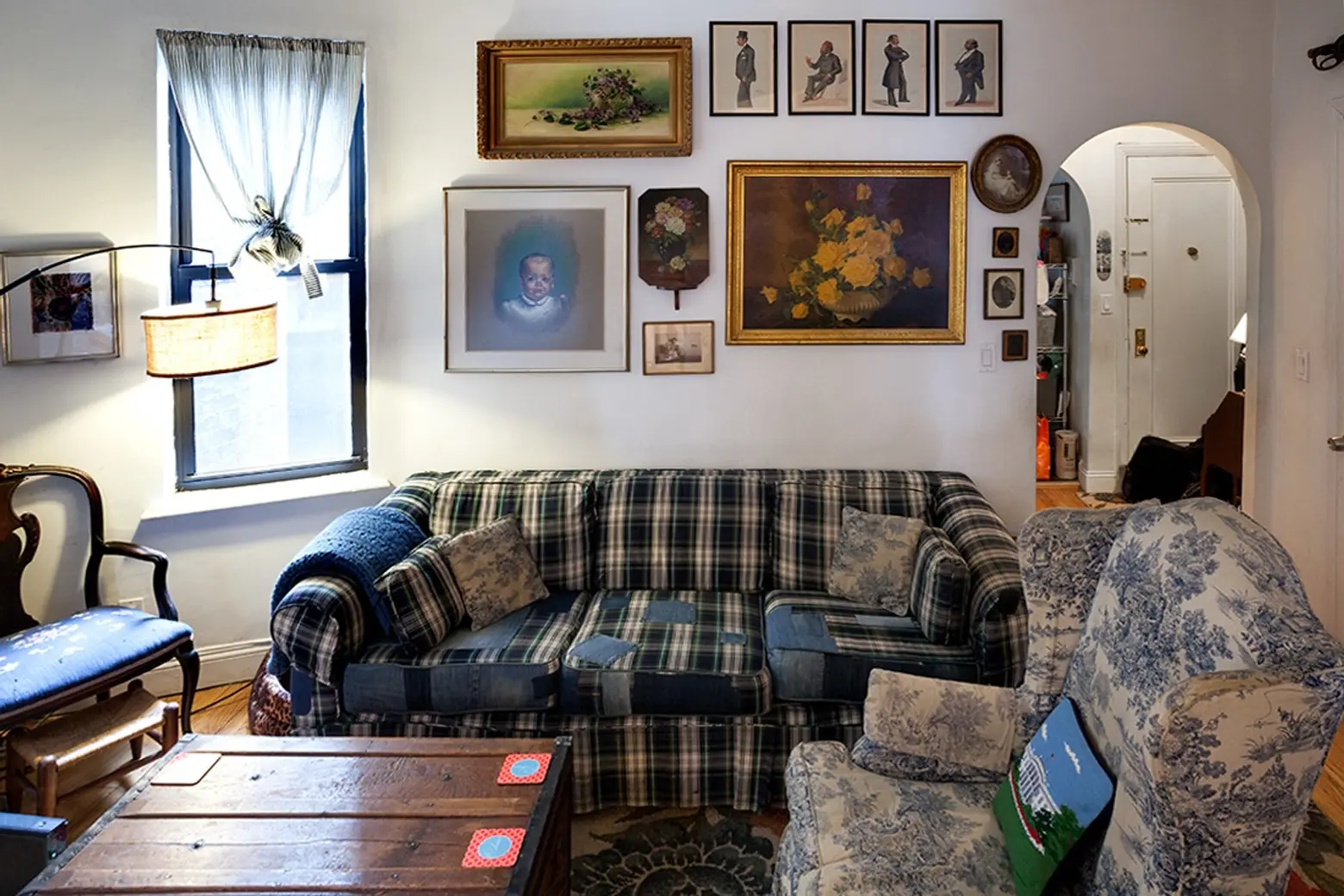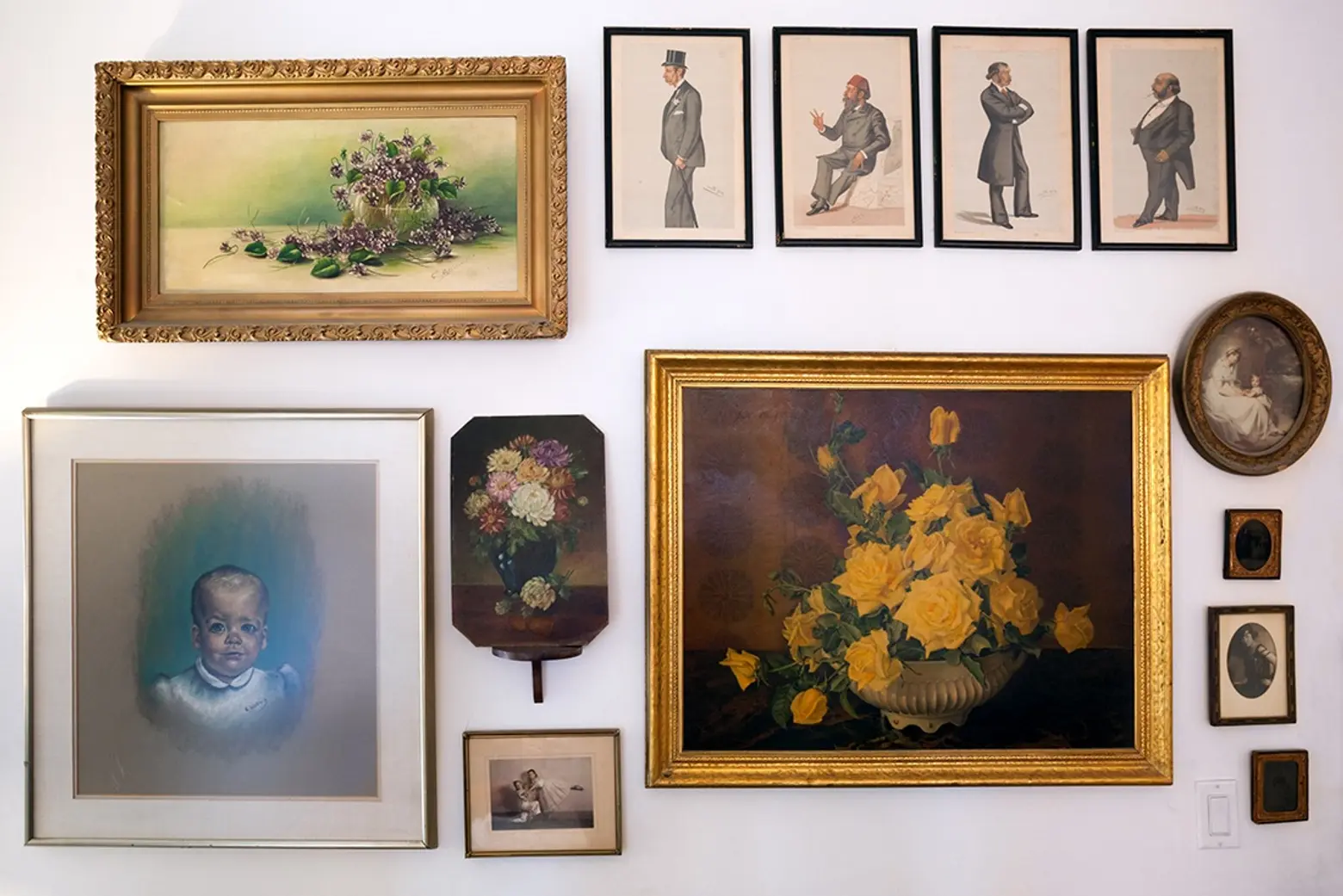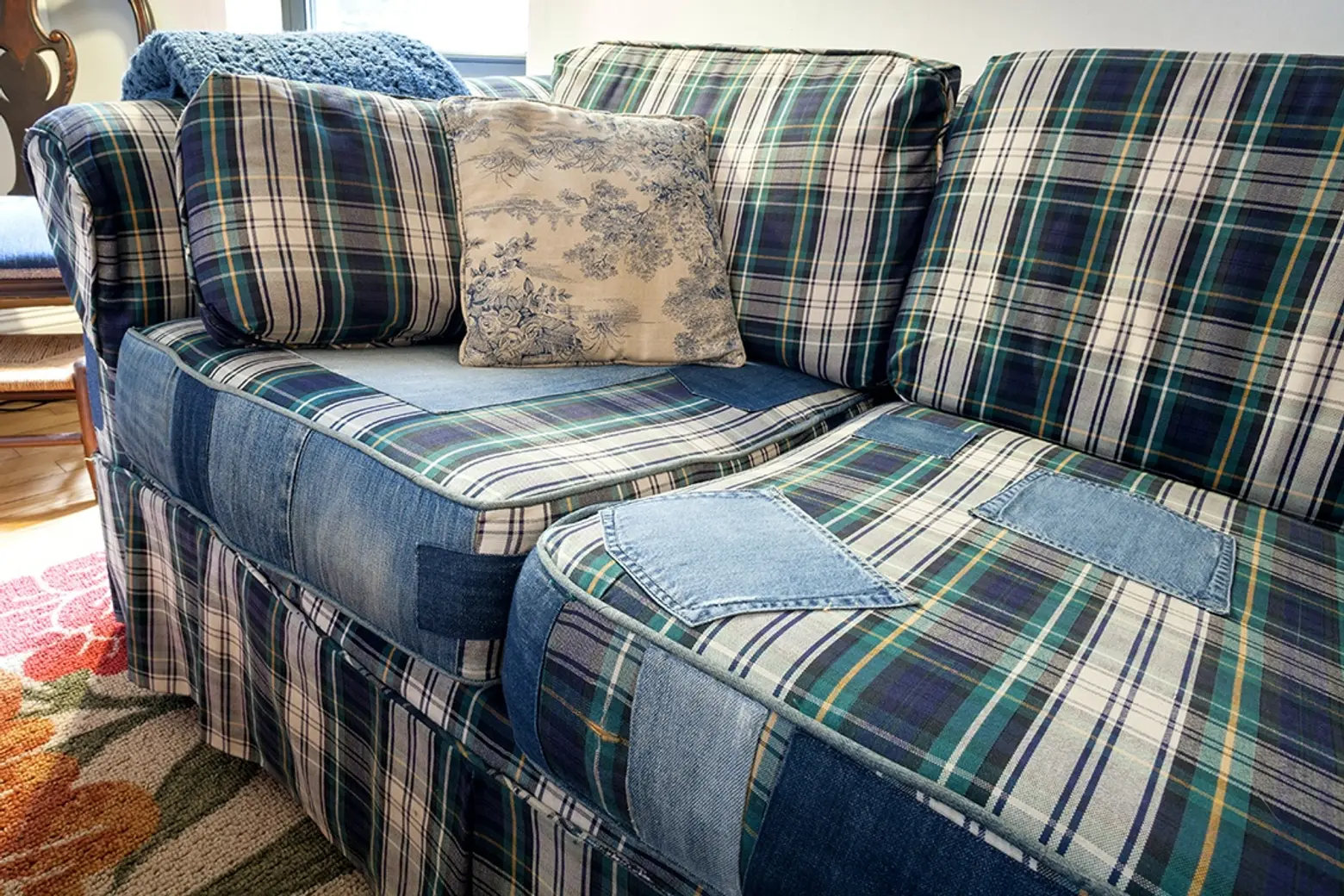 The paintings above the couch were produced by family members, while the photographs depict everyone from her mother to her great grandmother; The couch is her childhood couch and she's patched and rips with old jeans
Your home is filled with furniture from your childhood. How did this happen?
Suzy: My three brothers, mom, dad, and stepmother have all passed away in the past 16 years, so having the furnishings of my childhood home from Kansas is so comforting and homey. It's full of antiques and heirlooms.
Both sides my family can be traced back to pre-Mayflower America. My Chase line includes Salmon P. Chase the 6th Chief Justice of The United States and 25th Secretary of Treasury; Samuel Chase, a Signer of the Declaration of Independence; Jonathan Chase a Colonel in the Revolutionary War; and my My Great-great-great-Grandfather Sylvester S. Chase fought in the Battle of Gettysburg—I even have an inscribed sword that he captured. Sylvester S. Chase and his son Andrew S. Chase were a rare father/son duo who fought in the Civil War together. I have a pocket revolver framed that they used in the Civil War.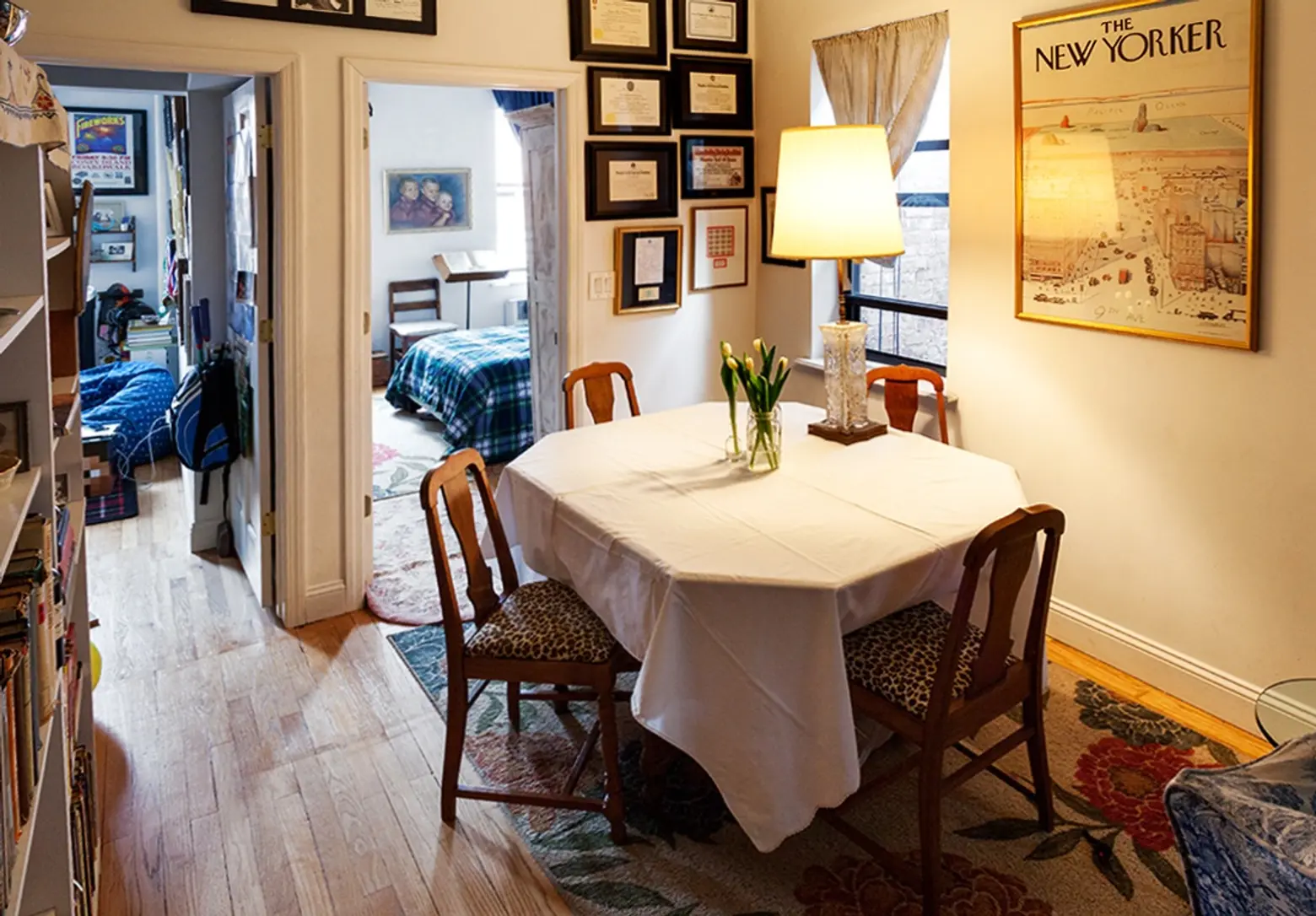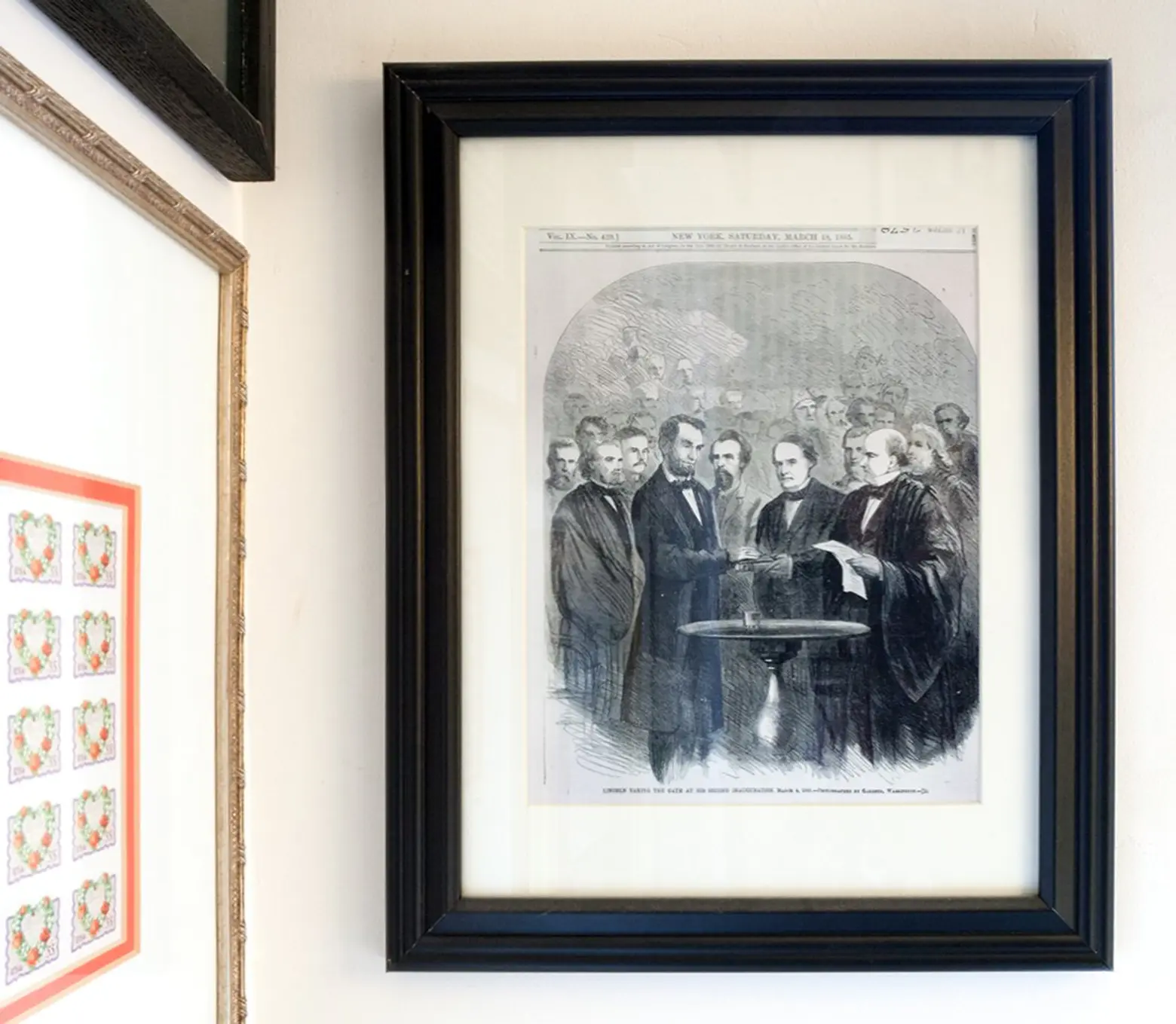 Suzy is a part of many lineage societies and certificates from each hang in the dining room (top); A sketch of her ancestor Salmon P. Chase holding the bible for Abraham Lincoln during the president's inauguration (middle); A pocket revolver that Sylvester S. Chase and his son Andrew S. Chase used during Civil War (bottom)
And you say a lot went into storage? How did you decide what you wanted to display and what you would put away? 
Suzy: Since we live in a small West Village apartment the decision was made by size of the item. We don't cycle items in and out because the storage unit is in Kansas City.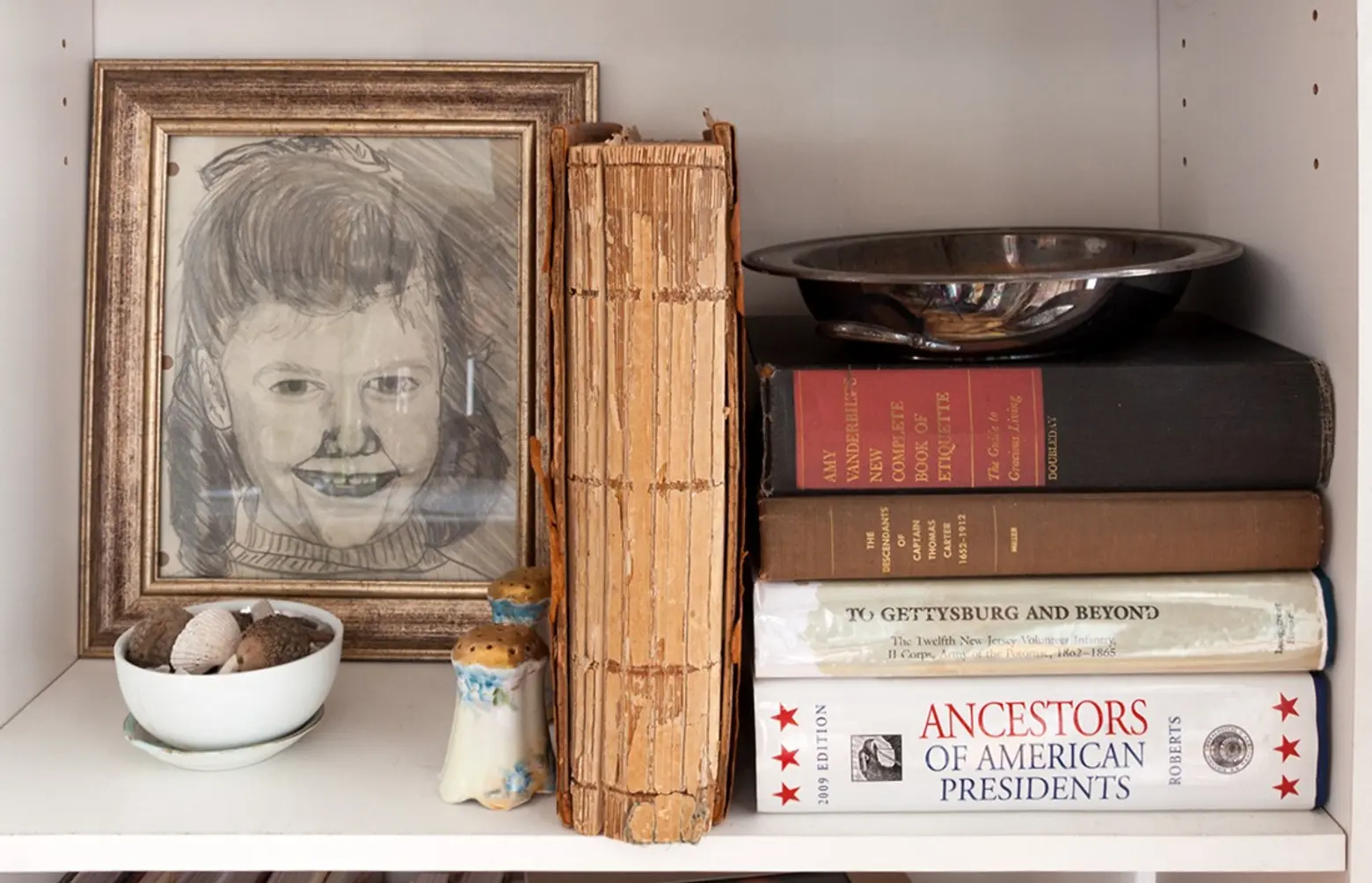 At the left of the top image is a photo showing four generations of Chase men, the baby being her father (top); Suzy's family bible (bottom)
How do your husband and son feel about living with all of these relics? Do they know the history of everything that's in the house, and is anything not to be touched?
Suzy: Luckily they love and respect the history of the relics, there is nothing really off limits except maybe my family Bible.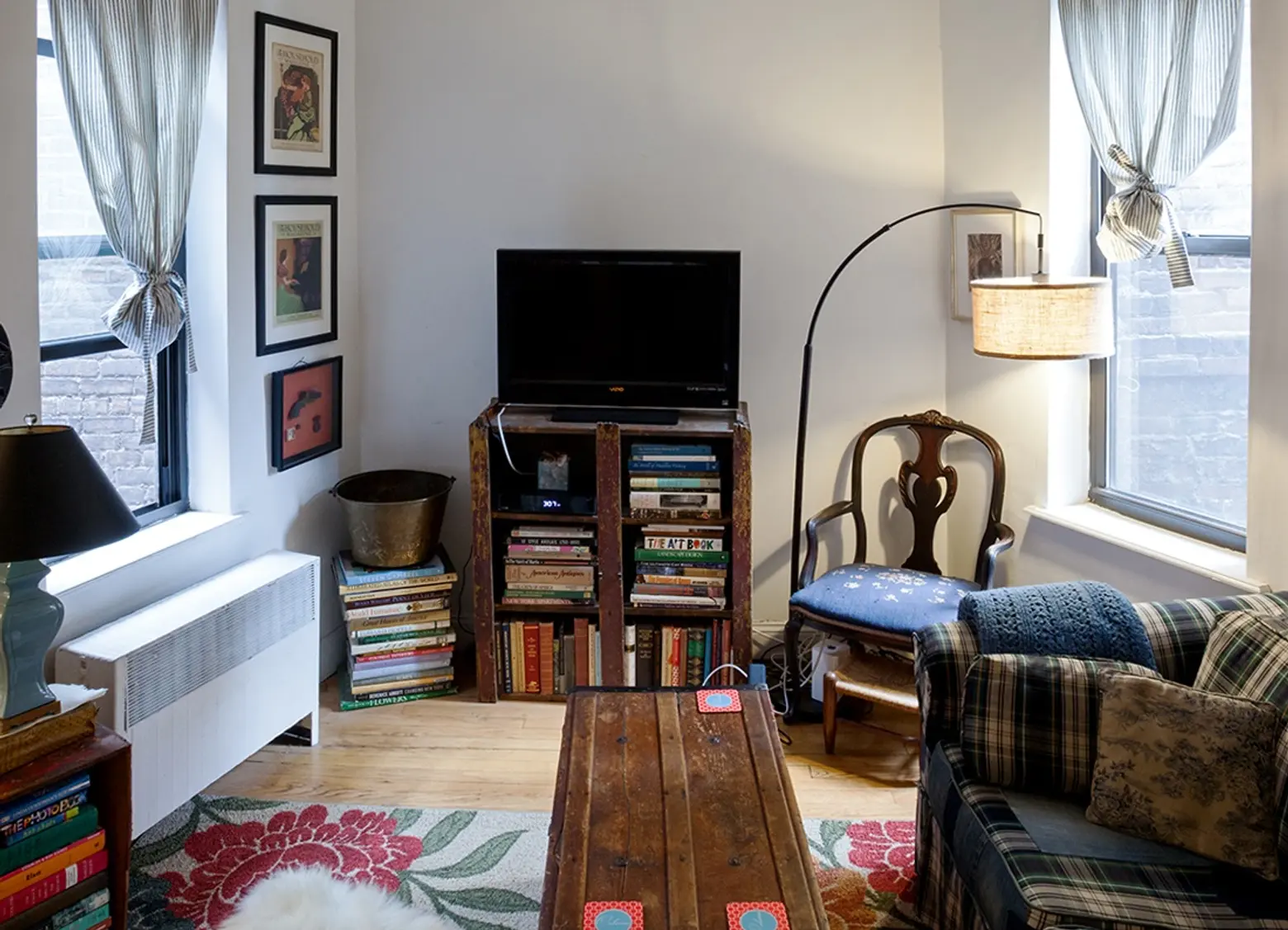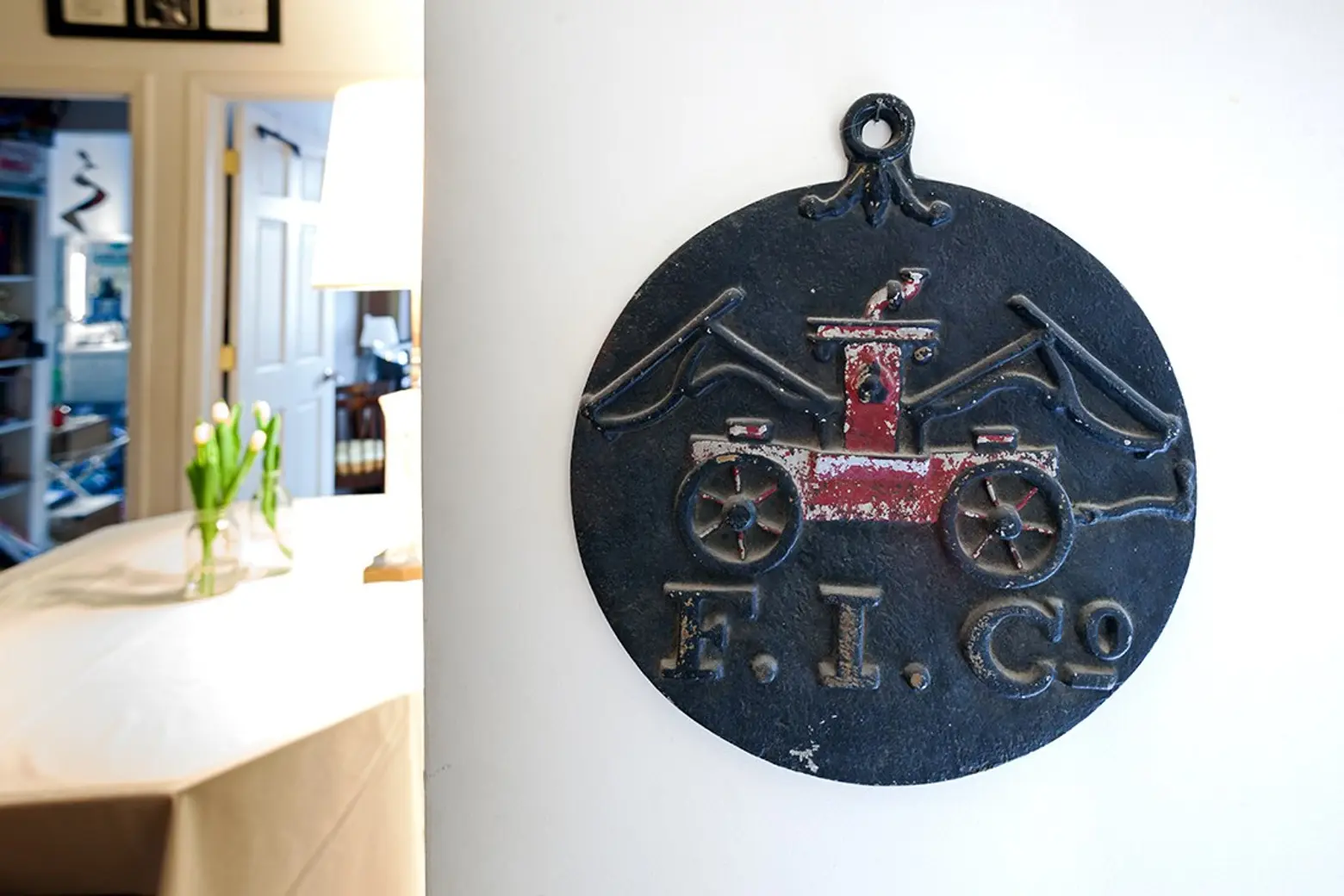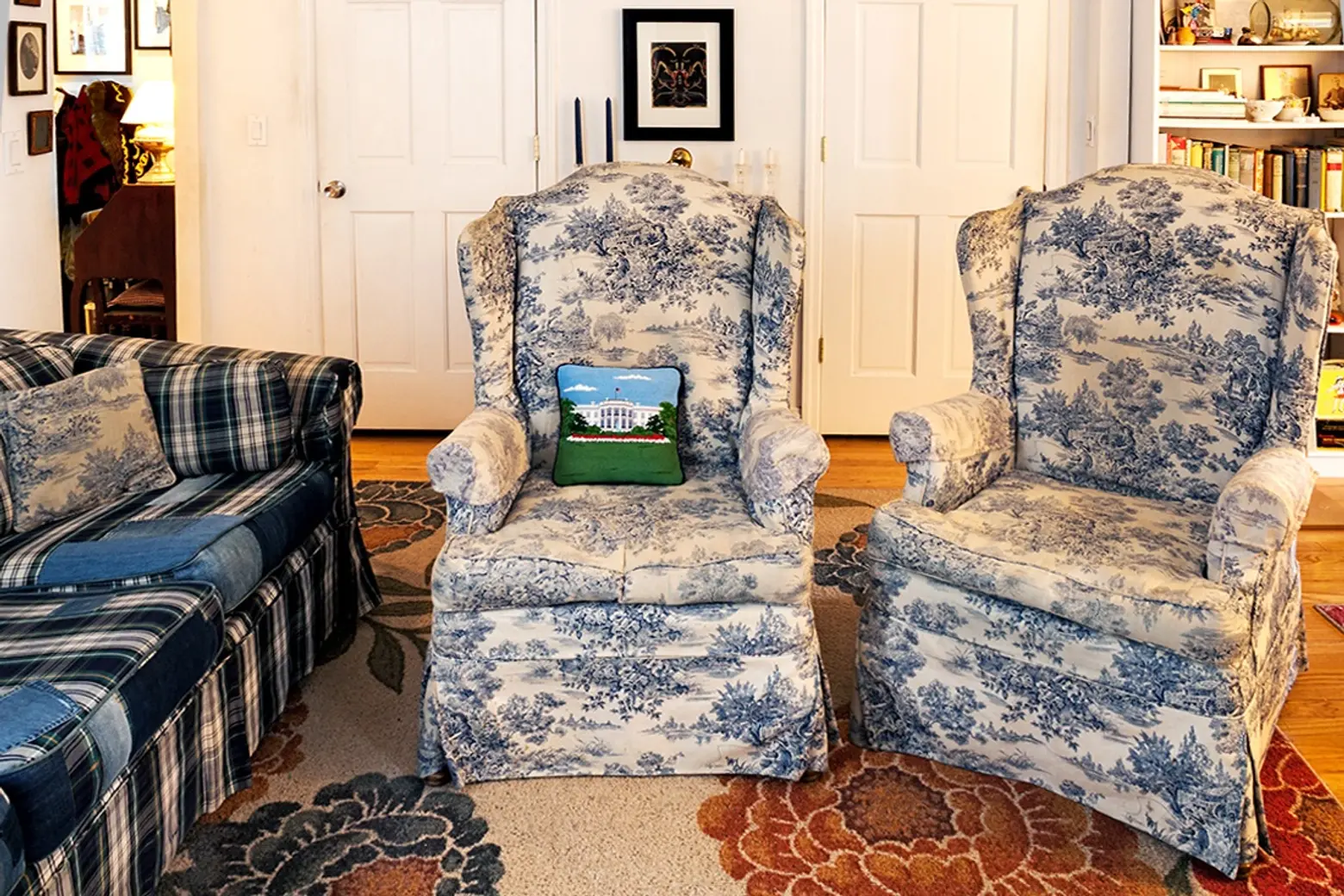 The trunk/coffee table Suzy's mother found on the street in the 1960s (top); The medallion was once used as proof that a home had fire insurance. If a property didn't have this sign hanging outside their door, the fire trucks would pass right by in the event of a fire (middle); Recliners slip-covered in Waverly toile custom-made for her family
What's the best part of having all these items and what are a few of your favorite pieces?
Suzy: The best part is that absolutely everything has a memory and a story and that makes me happy.
It's really hard to nail down one favorite item, I love them all but I really love my two wingback chairs. They're slip-covered in discontinued Waverly toile and the seamstress that made the slipcovers in 1983 took such time and care to match up the pattern perfectly on the chairs, they're exquisite.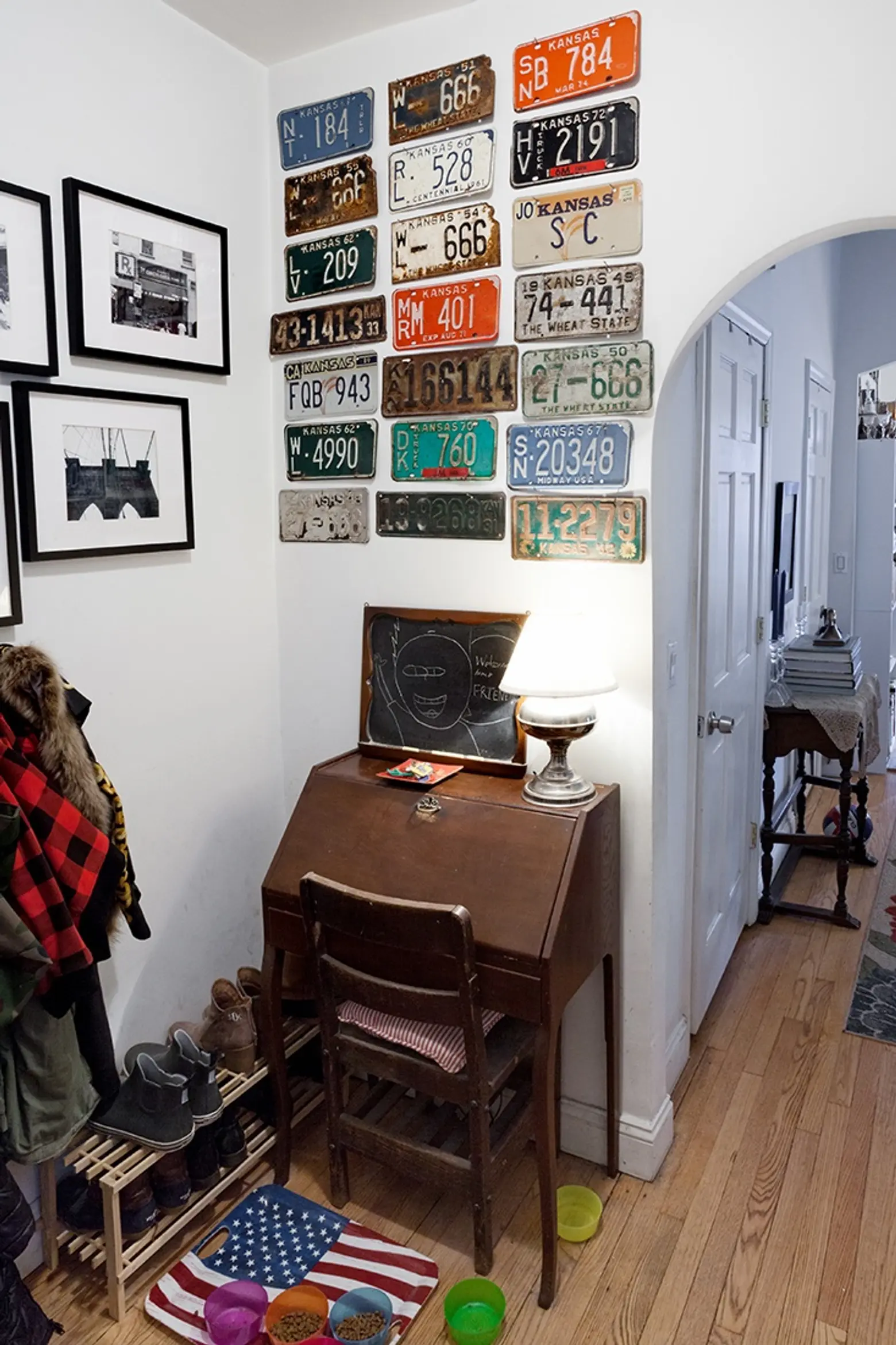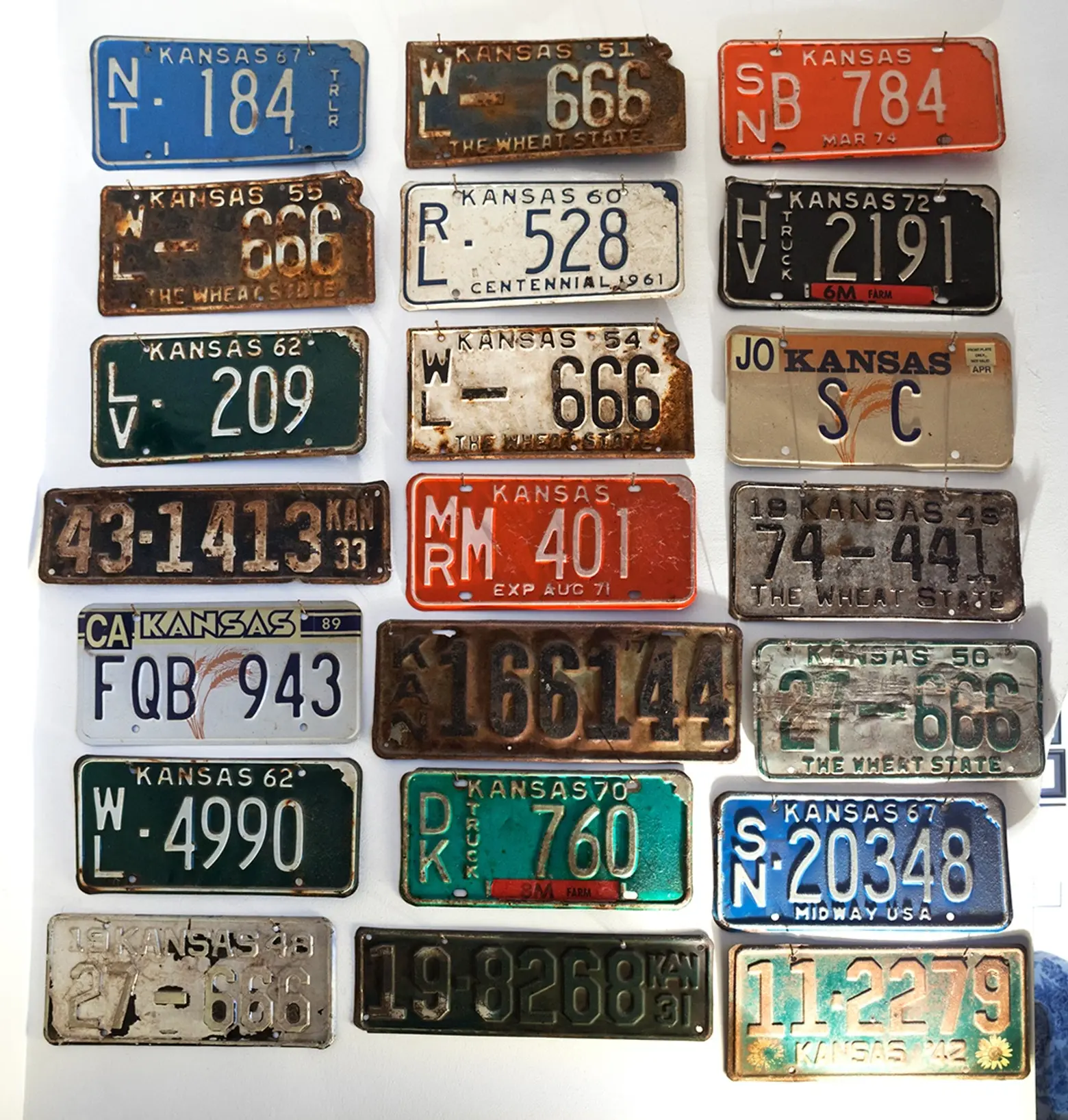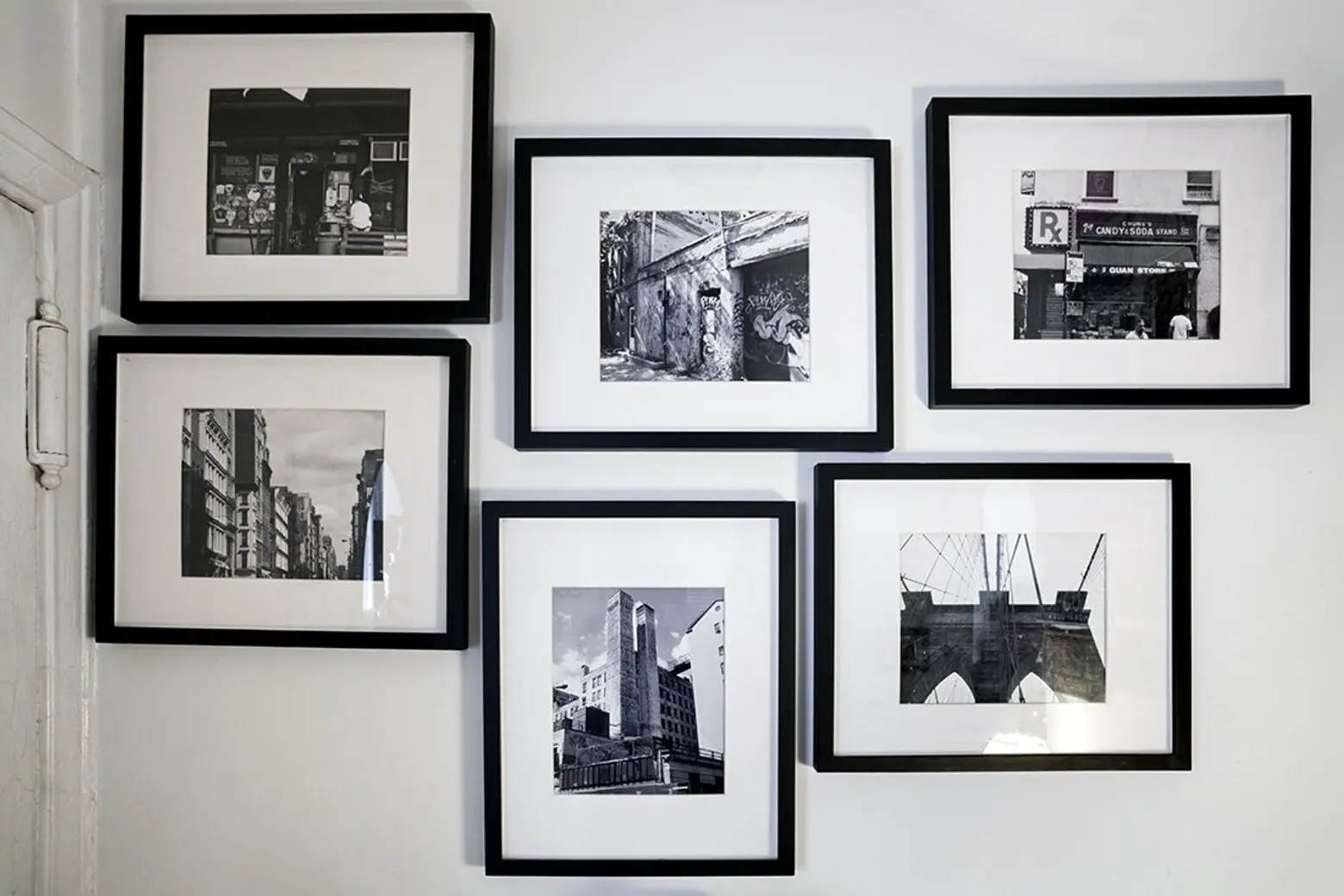 You've lived in the West Village for over a decade now — how has the neighborhood changed for you?
Suzy: I moved from Kansas City to the West Village in 1996 on a whim with a cookbook publicity job on Houston and Broadway and the only criteria was the apartment had to be under $1000 a month and close to my new job. I had never been to the West Village before. The real estate broker showed me a dreamy place on Perry Street and it felt right so I went with my gut. The neighborhood is losing its mom and pop shops and restaurants. These crazy rents are pushing people out left and right.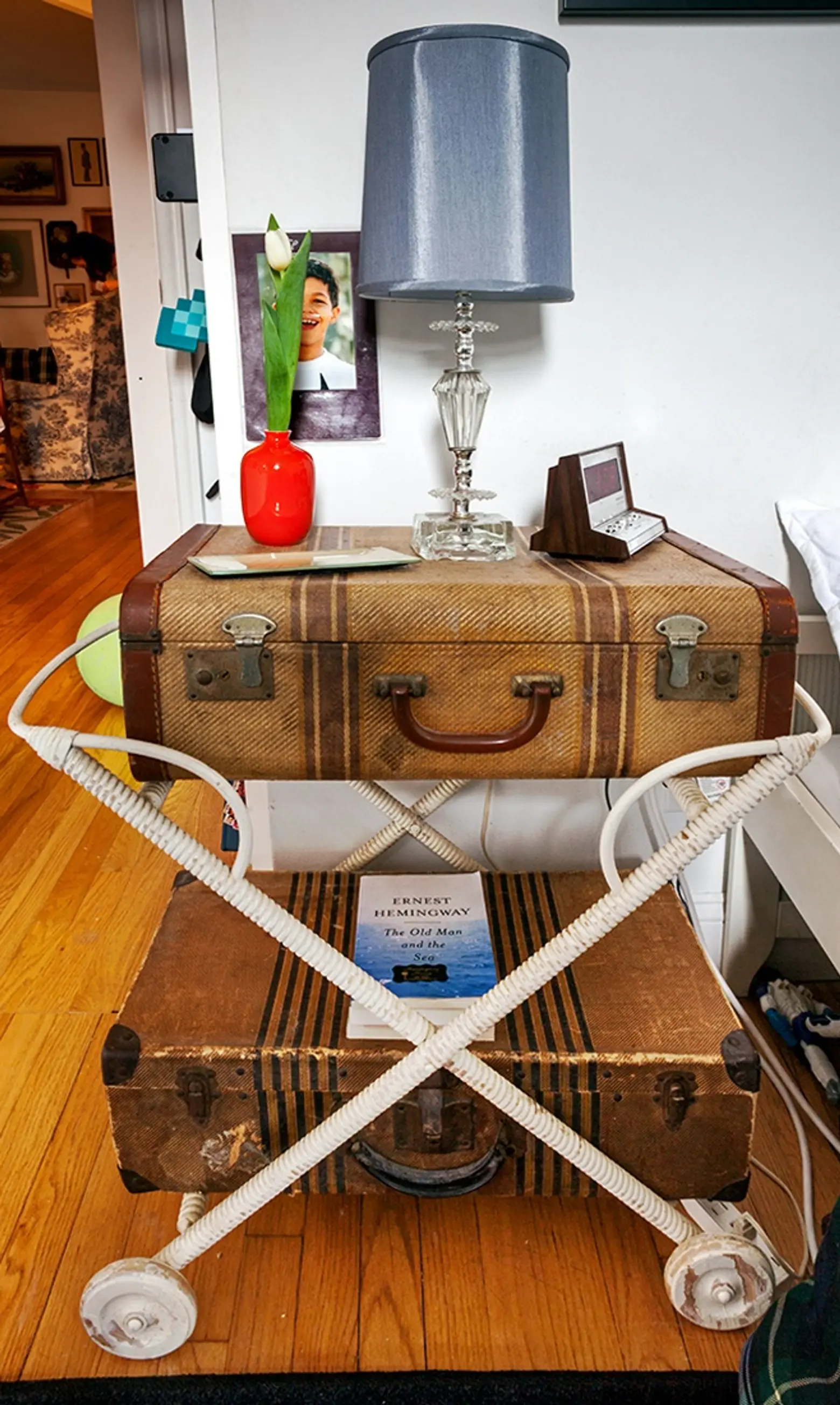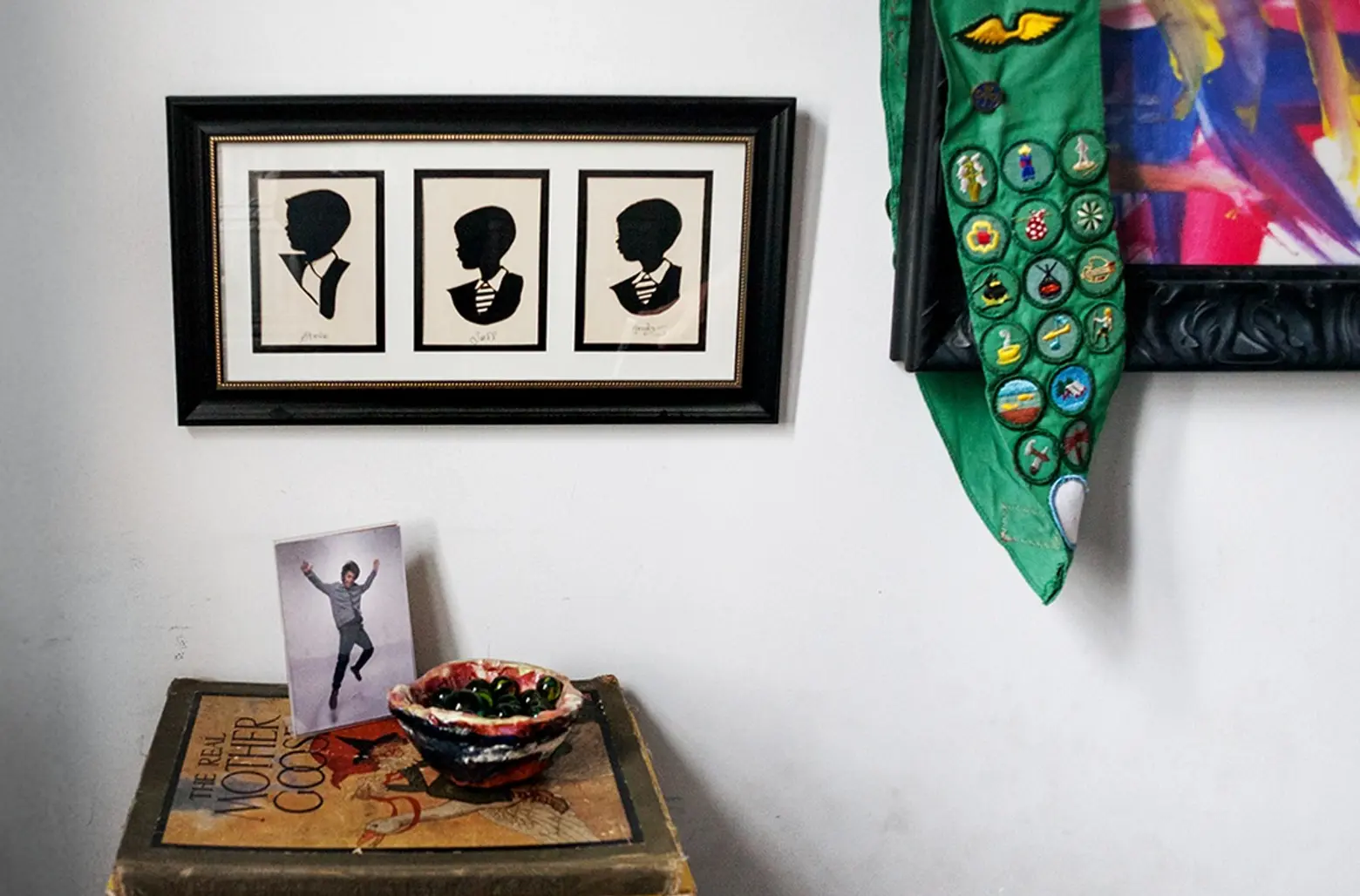 The cart was her childhood nightstand and previously had a glass top, while the suitcases belonged to her grandmother (top)
Is it hard raising a kid in the city?
Suzy: We adore raising our little boy in the West Village, I always tell people it's like a small town. He knows the bodega owners, waitresses at restaurants and shop owners. He's so much more sophisticated than I was at 10 years old. Our neighborhood has top notch schools, parks, and playgrounds which make it easy to get out and socialize. The West Village is also made up of celebrities, families, and artists who all share the same vision for a darling, safe neighborhood. The only con is nature but we send him off to summer camp and make sure our vacations are outdoorsy.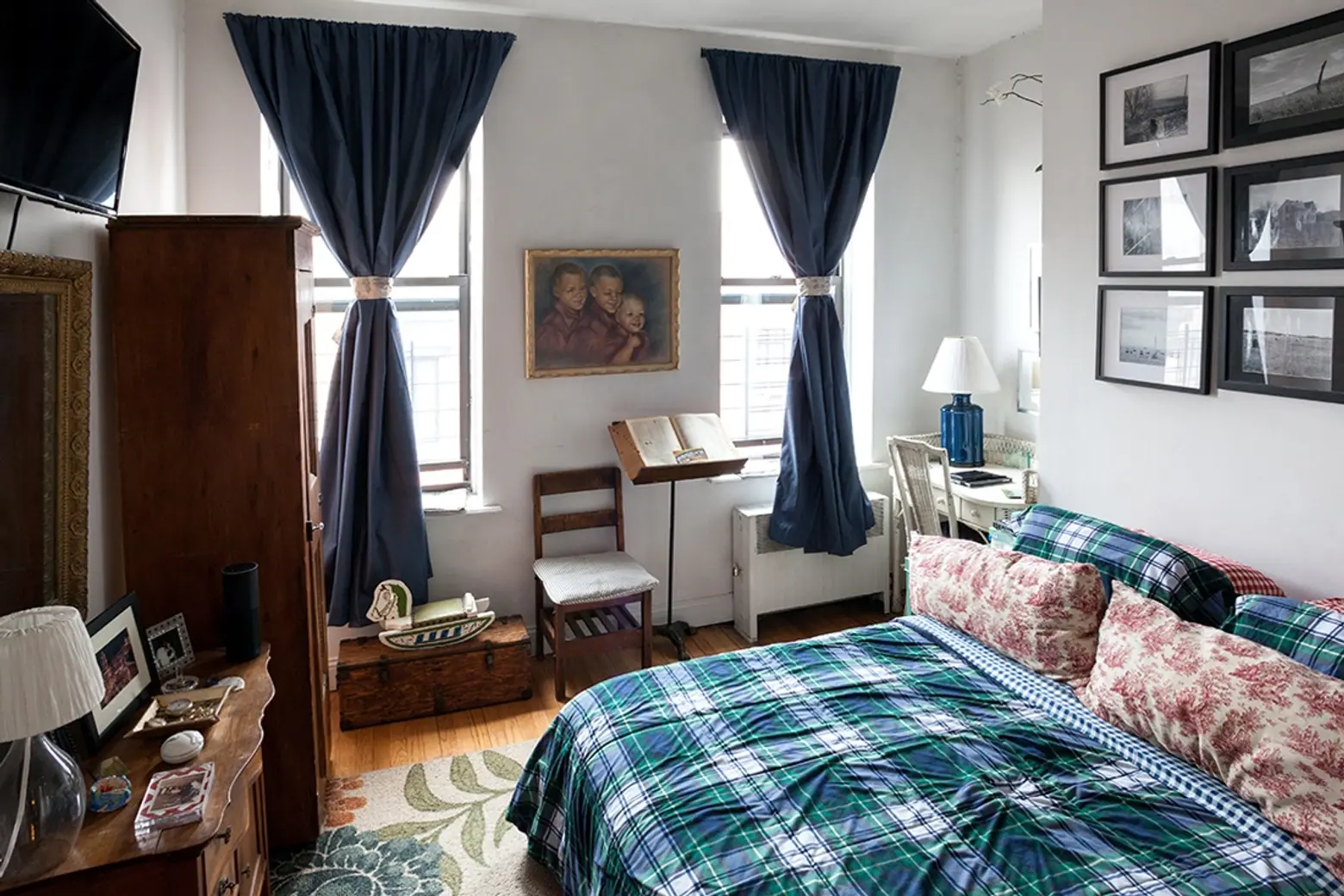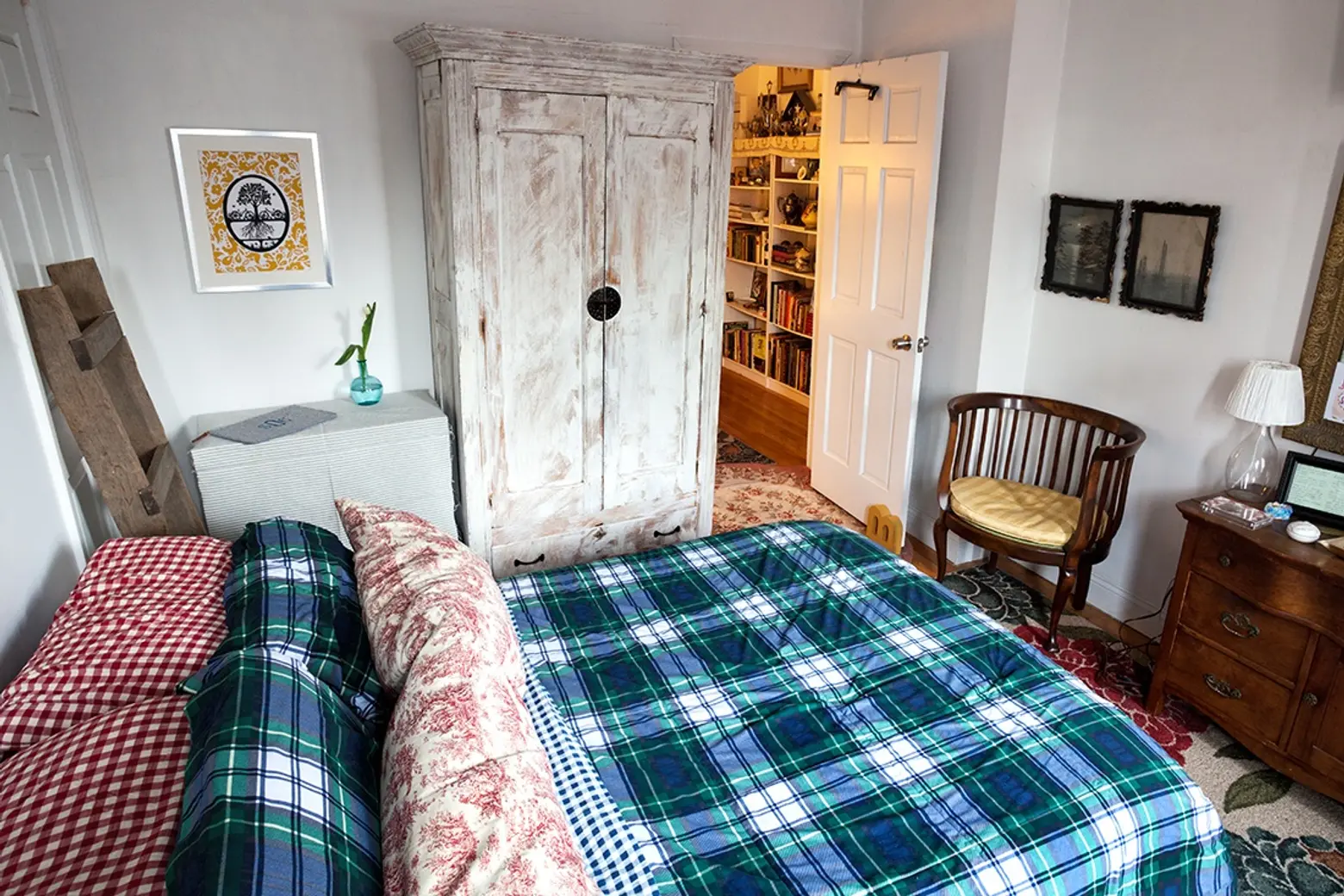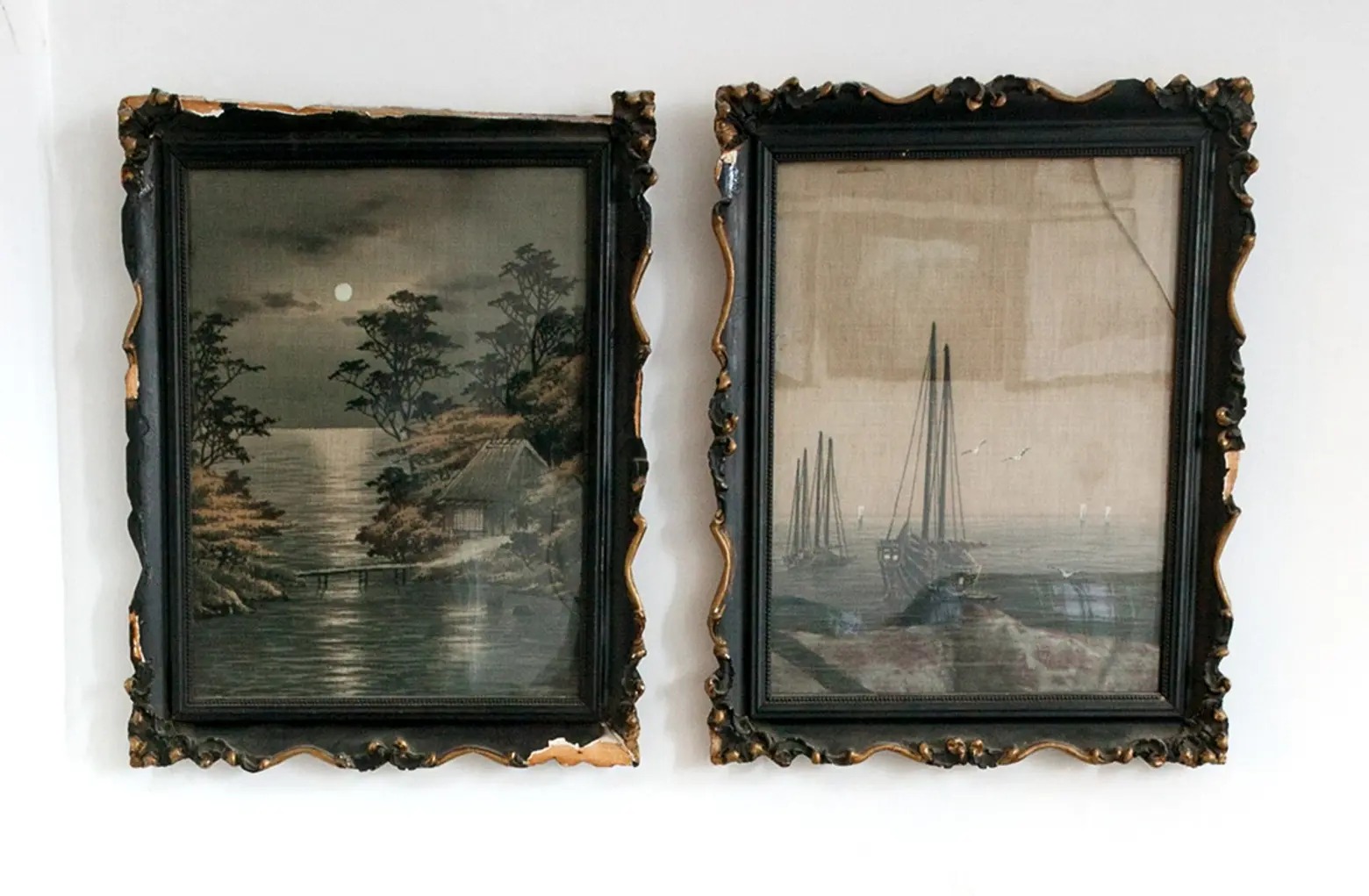 Photographs Suzy took of Kansas hang above the bed while the rocking horse was made for her by her grandfather; Rare handmade and framed tapestries also hang on the wall
What are some of your favorite spots around the neighborhood?
Suzy: We live for our weekly family pizza night at Spunto. Joseph Leonard, Jack's Wife Freda, Doma Na Rohu, Bar Sardine, Buvette, The Little Owl, and Pig Bleecker are some of our fave restaurants. WXOU, The Other Room, Vin Sur Vingt, and Greenwich Treehouse are our favorite bars.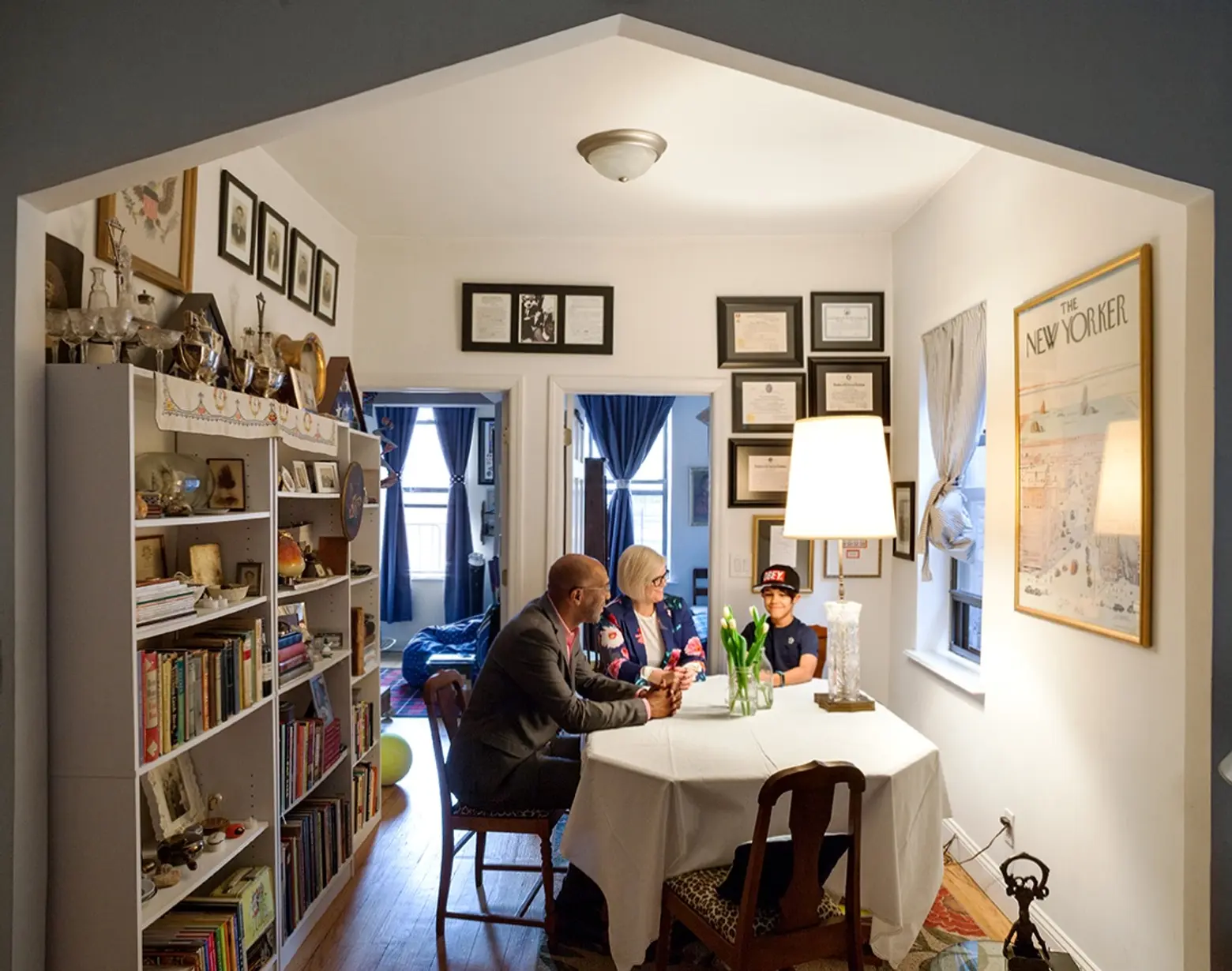 Suzy with her husband Bob Osborne and son Jefferey Philip
Finally, you also host a couple of podcasts and DJ. Can you tell us a bit about that?
Suzy: I have two podcasts. TheGrooveRadio.com is the longest running soul music podcast. I started out with a weekly slot on an iTunes Radio Station called Midnight Soul in late 2003 using an RSS to iPod format. The majority of the podcasts are my DJ sets recorded live at Trophy Bar in Brooklyn. My other podcast is CookerybytheBook.com which is in its second season. I chat with cookbook authors to discover interesting stories behind the recipes and the author, plus I always make a recipe out of the cookbook in my little West Village kitchen for discussion.
All photos taken by James and Karla Murray exclusively for 6sqft. Photos are not to be reproduced without written permission from 6sqft.
RELATED: