MTA moves forward with expansion of Second Avenue Subway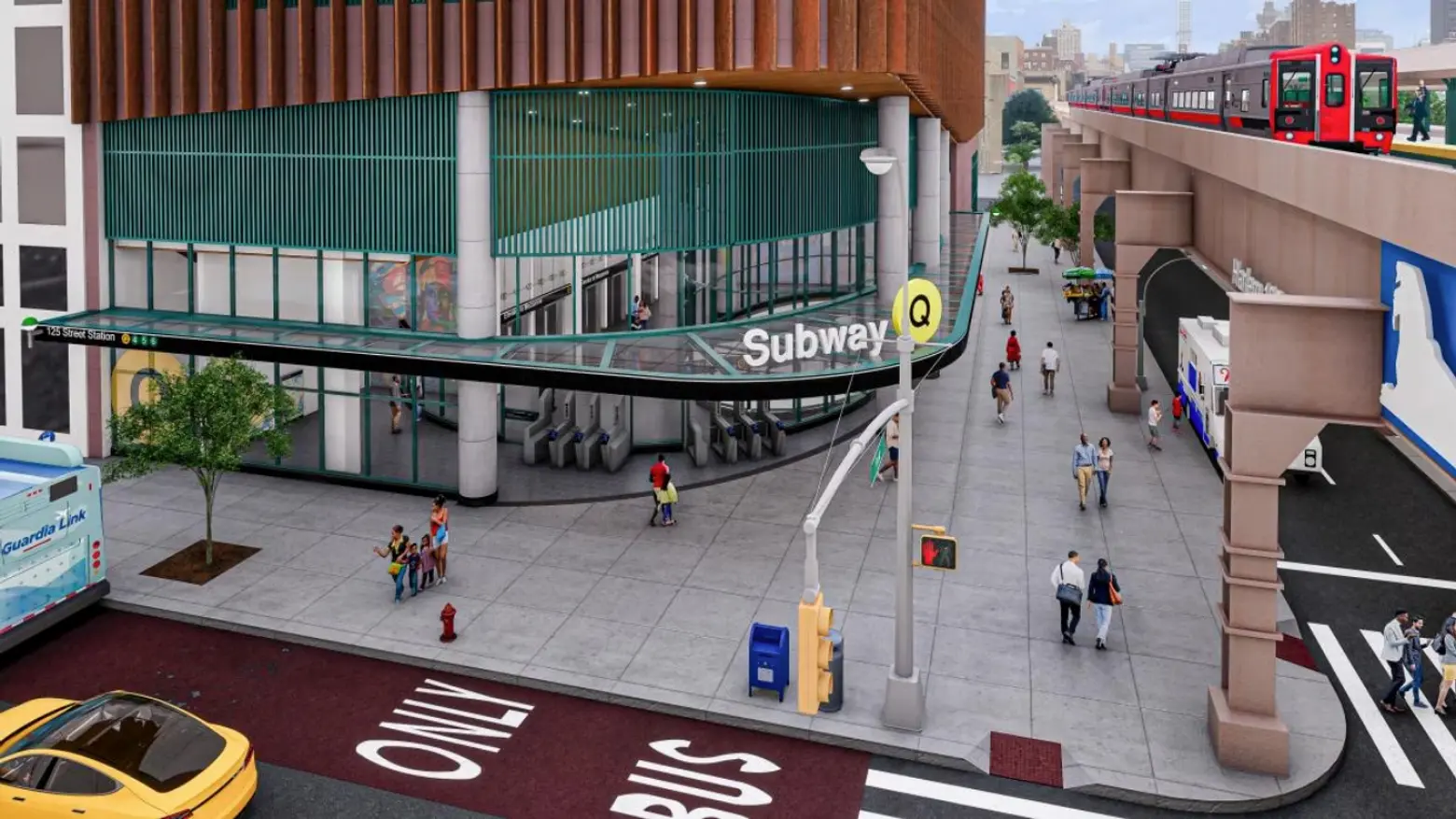 Rendering of the 125th Street entrance, looking south. All renderings courtesy of the MTA
New York City is moving forward with its highly-anticipated expansion of the Second Avenue Subway. Gov. Kathy Hochul on Wednesday announced that the Metropolitan Transportation Authority (MTA) is soliciting the first contract for the 1.5-mile extension of the Second Avenue Subway to 125th Street and unveiled new renderings of the project. The roughly $7 billion extension will connect the line's current endpoint at 96th Street on the Upper West Side to a new station at 125th Street in Harlem, with two more fully accessible stations created along the way at 106th and 116th Streets.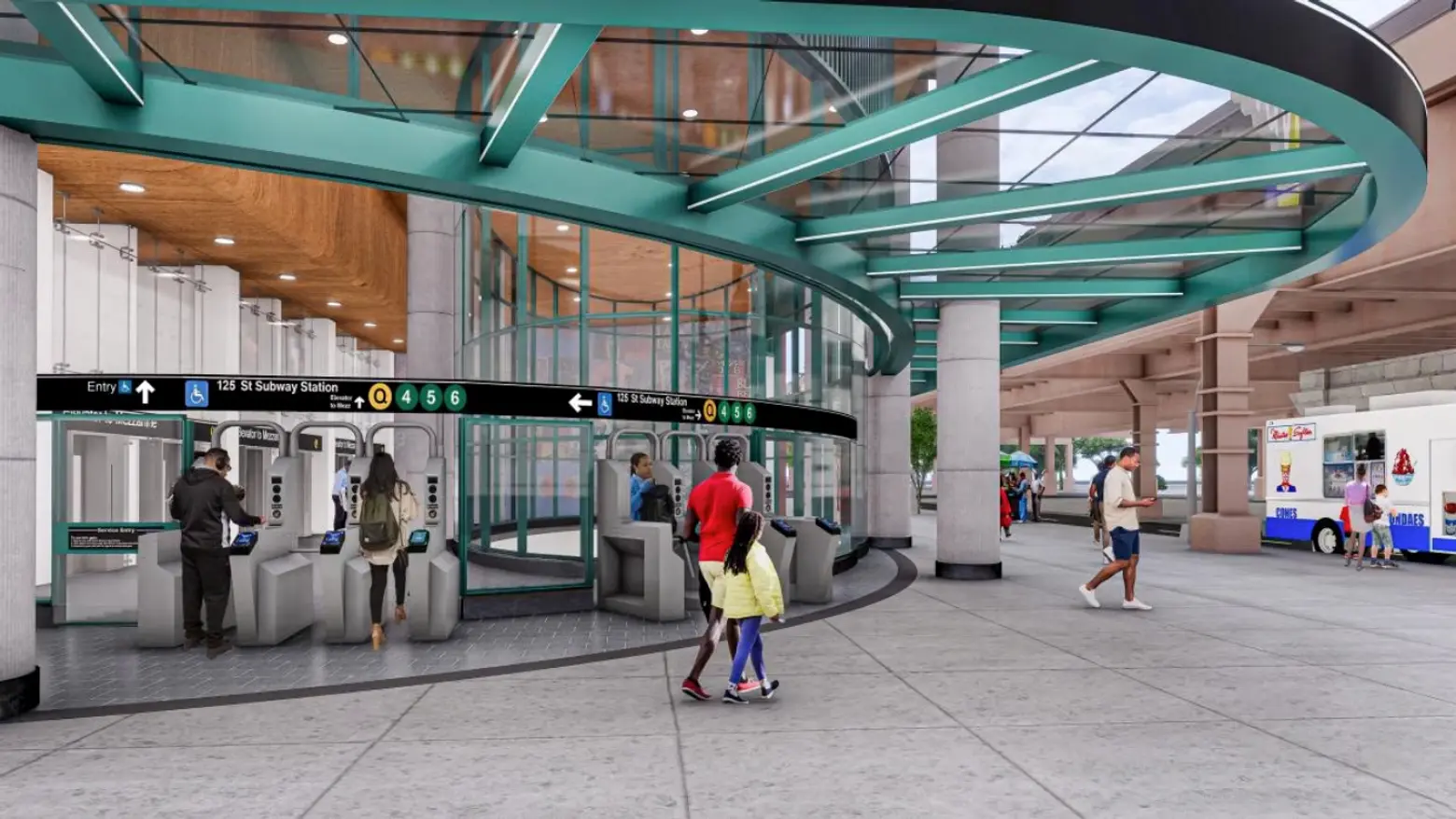 Rendering of the 125th Street Station entrance
The extension's second phase will deliver subway access to East Harlem, an area that has been a subway desert ever since the Second Avenue El stopped service above 57th Street in 1940, according to the MTA. The transit agency estimates that the line's extension will serve approximately 100,000 riders daily, reduce crowding on the 4, 5, 6, and Q subway lines and local bus service, and lead to shorter commute times, saving some passengers as much as 20 minutes. It will also offer commuters from NYC's northern suburbs and Connecticut an easy transfer to the Metro-North Railroad.
"As part of my administration's efforts to advance transit equity across New York State, the Second Avenue Subway project will expand critical public transportation service to East Harlem, creating more opportunity for residents," Hochul said. "We remain committed to keeping this long-envisioned project moving along swiftly for East Harlem, and I am proud to see it moving one step closer to reality."
The second phase builds upon improvements made in the first phase, which opened to the public in January 2017 after a decade of construction. The completion of the first phase marked the largest extension of the NYC subway system in half a century, extending the Q line from 63rd Street to 96th Street, with new stations created at 72nd Street and 86th Street. Since it opened, the new line has served over 130 million passengers in total.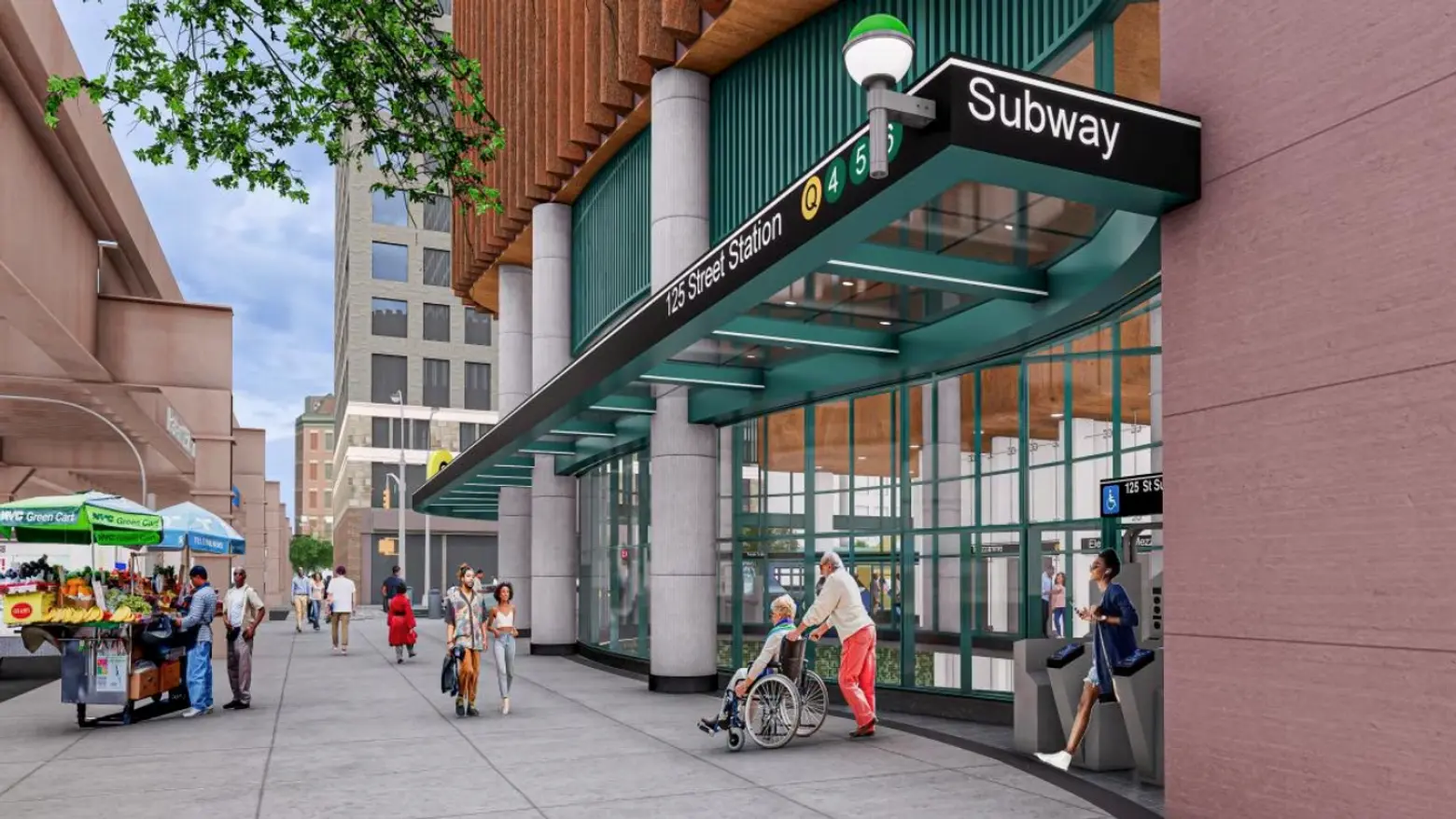 Rendering of the 125th Street Station entrance, street view
Phase one was criticized for its hefty $4.6 billion price tag, which when it was completed in 2017 became the world's most expensive subway on a cost-per-kilometer basis, according to a study by New York University's Marron Institute of Urban Management. In order to learn from the first phase's mistakes, the MTA has committed to construction methods that will reduce expenses, such as addressing the requirements of relocating utilities beforehand to lower the risks of adding unexpected costs and having to delay the project as construction progresses.
To further reduce the project's costs, the MTA will utilize tunnels on Second Avenue between East 99th and 105th Streets and between East 110th and 120th Streets that were dug in the 1970s but left unused after a financial crisis in 1975 forced the work to stop, according to Patch.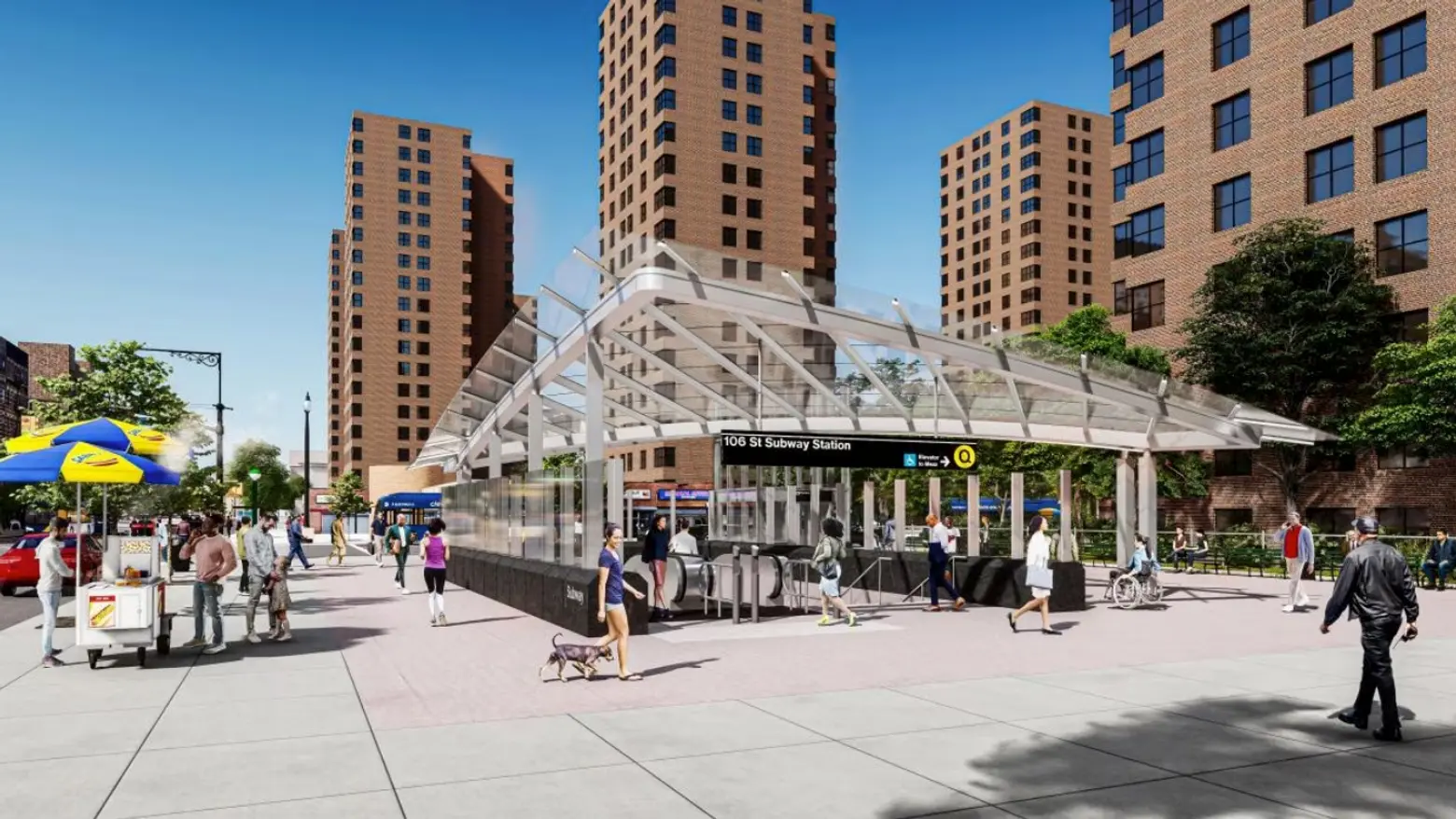 Rendering of the 106th Street Station
The contract will be solicited as a Design-Bid-Build A+B contract, which is a type of agreement that incentivizes participants to complete a project using no more than the agreed-upon costs and time needed to finish. This type of contract saved the MTA's Construction and Development more than $100 million in project costs in 2022, according to a press release.
"Phase 2 of the Second Avenue Subway is an investment in transit equity and a truly life changing project. The East Harlem community has waited decades for it, and this expansion will serve over 100,000 riders daily, connecting Harlemites to jobs, education and opportunity throughout the region," Janno Lieber, MTA Chair and CEO said.
The MTA expects the contract to be awarded in the fall, with work kicking off by the end of 2023. Phase two is expected to take approximately seven to eight years to complete once work begins, according to Jamie Torres-Springer, president of the MTA's Construction and Development, who told Bloomberg through email.
RELATED: