Cuomo to fast-track NYC infrastructure projects, including overhauls of Penn Station & LaGuardia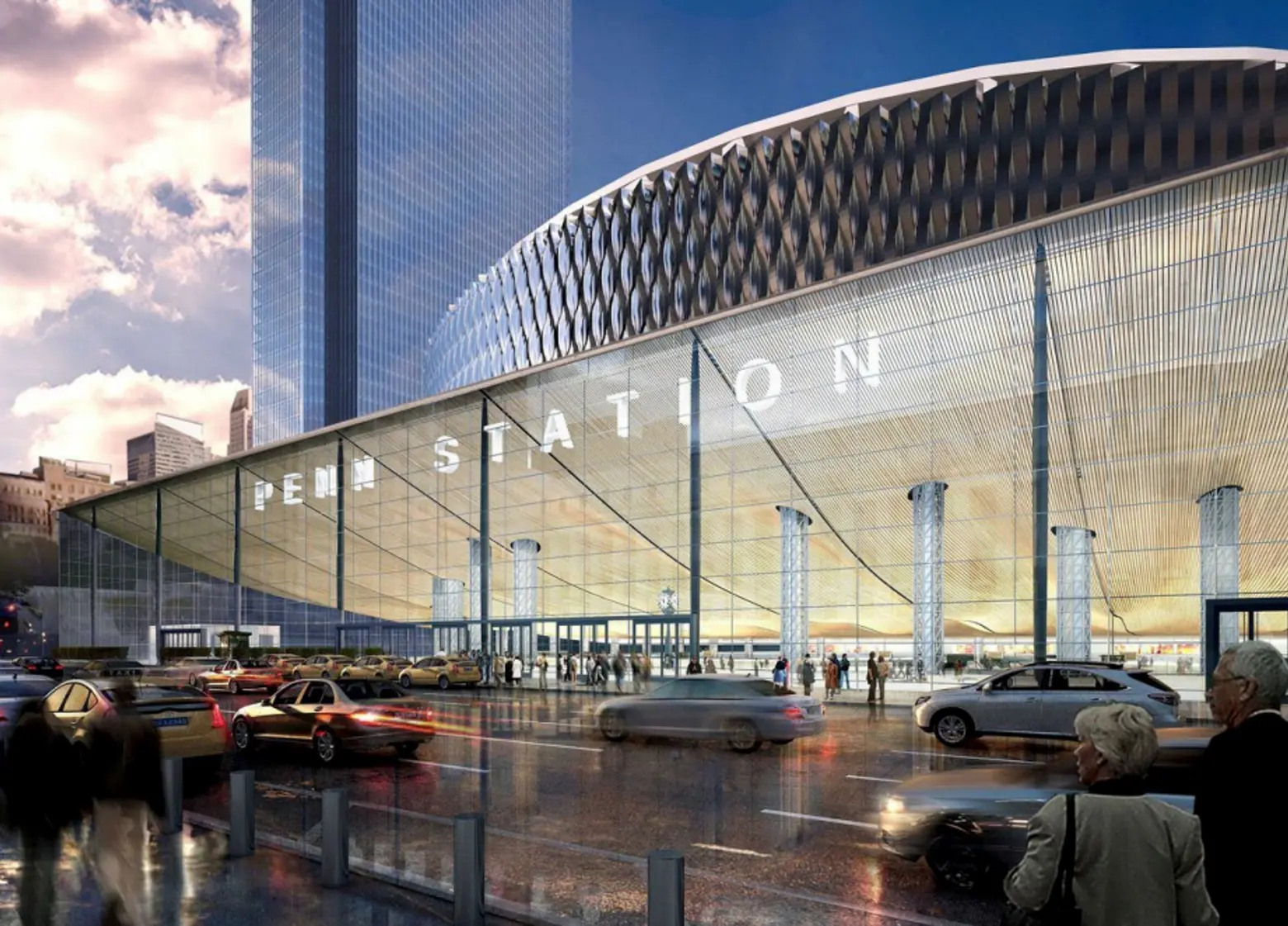 The state will focus on restarting New York City's economy by accelerating work on major infrastructure projects, Gov. Andrew Cuomo announced on Tuesday. "There is no better time to build than right now," Cuomo said during a press briefing. "You need to create jobs and you need to renew and repair this country's economy and its infrastructure." The governor said the state will fast-track infrastructure projects like the renovation and rebuild of Penn Station and LaGuardia Airport.
Cuomo said he will travel to Washington, D.C. on Wednesday to meet with President Donald Trump and discuss federal support for other projects, including Hudson tunnel project, the expansion of the Second Avenue Subway, and the AirTrain at LaGuardia Airport. "Stop the politics and let's get it done," the governor said.
In January, Cuomo had re-upped plans to build the Empire Station Complex, a new transit hub that would connect to Penn Station, the new Moynihan Train Hall, and a new terminal one block south of the existing site. First introduced by the governor in 2016, the plan would add eight new tracks and increase train capacity by 40 percent at the station.
On Tuesday, Cuomo said now is the best time to accelerate work at the site since ridership and use of the station remain low. Similarly, because air traffic is low, construction should forge ahead at LaGuardia Airport, which has been undergoing an $8 billion overhaul since 2016.
The Metropolitan Transportation Authority still needs federal funding for the second phase of the Second Avenue Subway, which would extend the Q line north to 125th Street. Last August, Trump offered help via Twitter to extend the subway line, but no specific funding deal had been reached at that time.
Cuomo said he also plans to talk with Trump about the Gateway Program, a major transit initiative to improve the reliability of the Northeast Corridor, the busiest rail line in the country. The project includes the $11 billion Hudson Tunnel Project, that would construct a new rail tunnel and fix the current one. The tunnel project has been at a standstill because Trump's Department of Transportation refuses to share the cost of the $30 billion initiative.
RELATED: