Cuomo unveils new looks for next phase of $8B LaGuardia Airport overhaul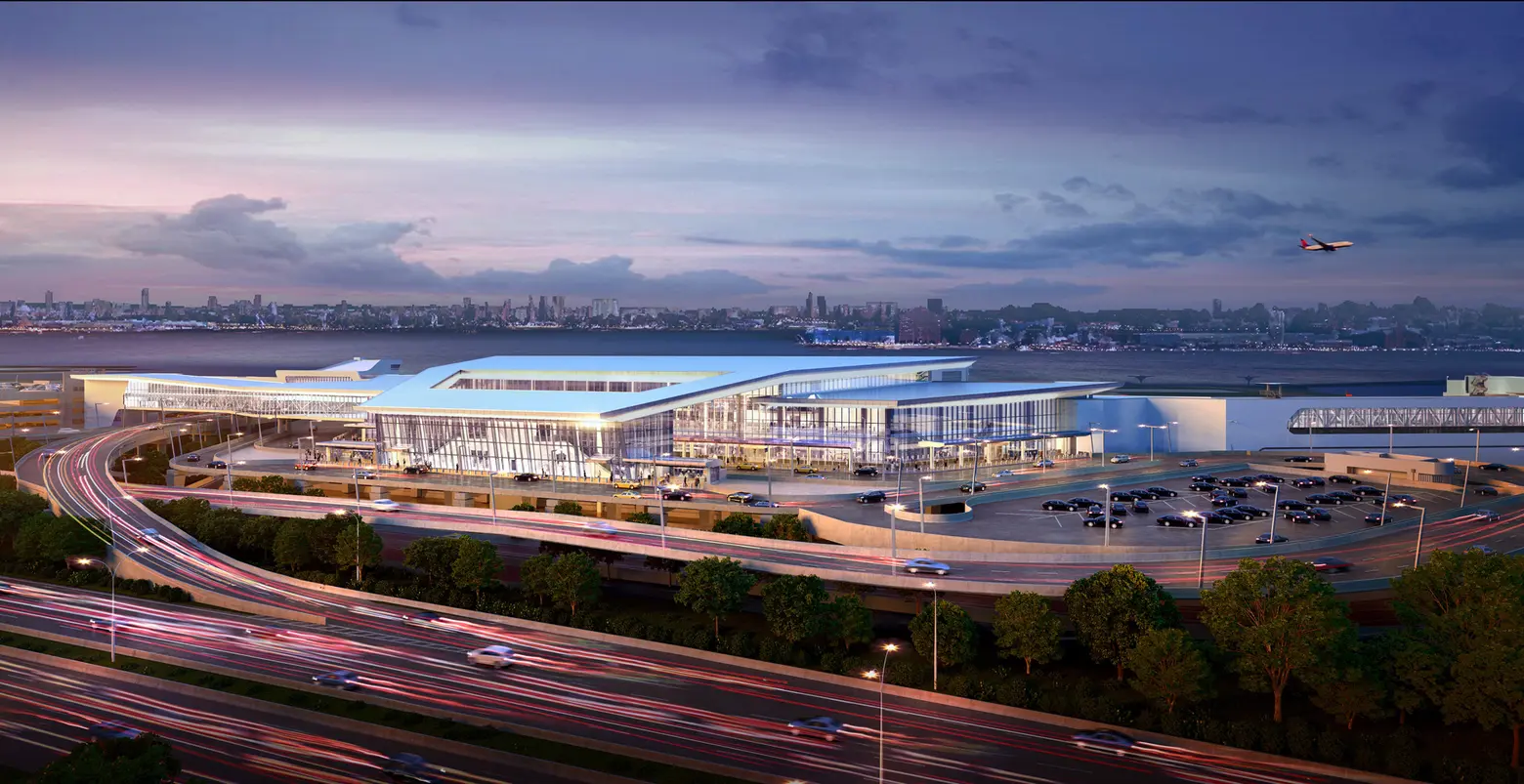 Governor Andrew M. Cuomo announced today that the first of four concourses at LaGuardia Airport's new state-of-the-art Delta terminal is on track to open this fall. The concourse is a major milestone in the $8 billion plan to construct an entirely new LaGuardia Airport. The new 105,000-square-foot concourse will feature views of Citi Field and Flushing Bay through floor-to-ceiling windows, gates that can accommodate a wide range of aircraft and dining options from the city's top eateries. New renderings released with the announcement show the concourse and the arrivals/departures facility scheduled to open in 2021.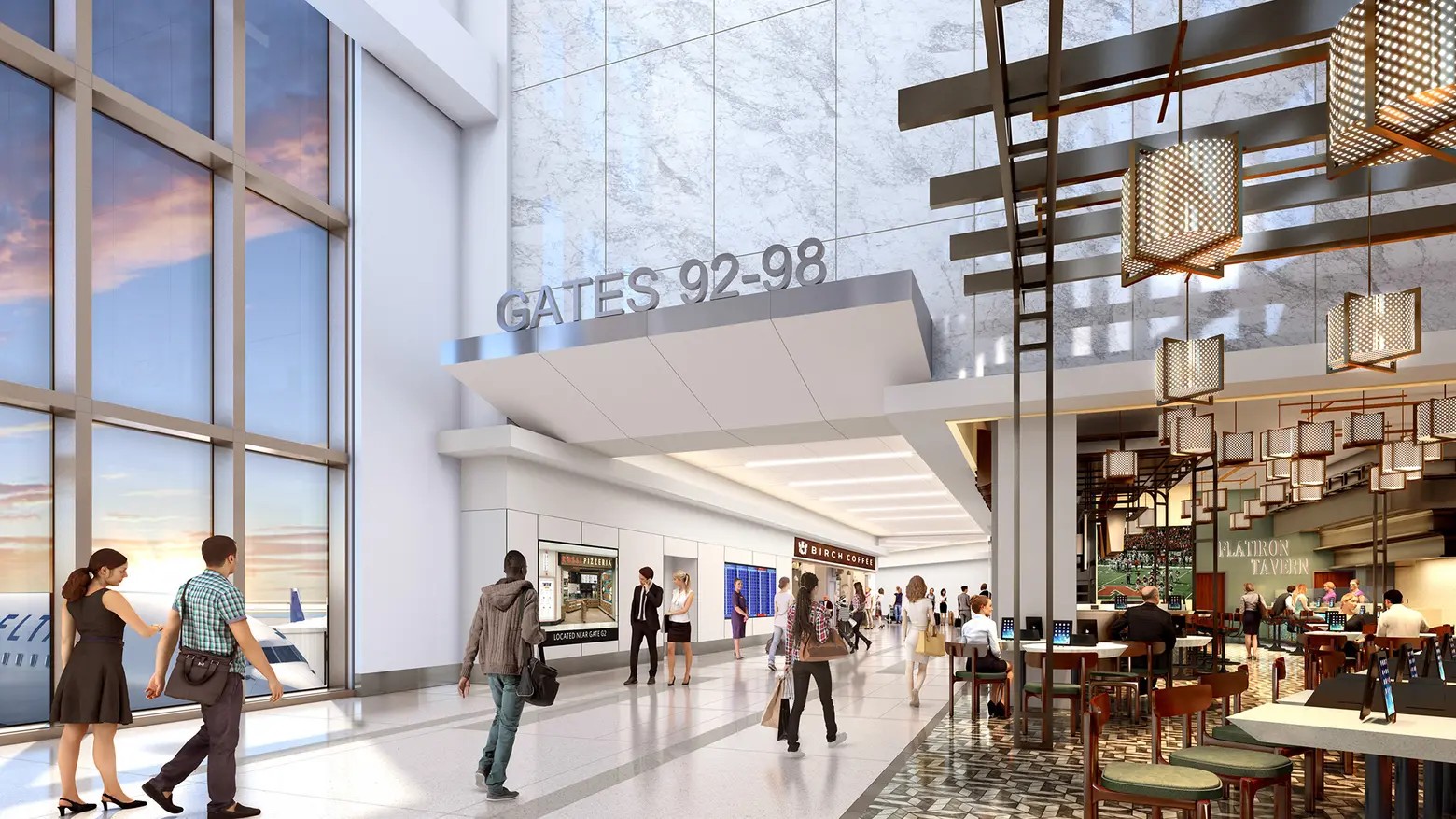 Upgraded amenities by OTG will include foodie favorites like H&H Bagels, Birch Coffee and Juice Press alongside offerings from chefs Mark Iacono, Jess Shadbolt and Clare de Boer. Stellar Partners, Inc., a subsidiary of HMSHost, will design the new retail options. Retail venues will include FAO Schwarz, McNally Jackson, and a District Market, which will feature a variety of "Made in Queens" products available through a partnership with the Queens Economic Development Corp.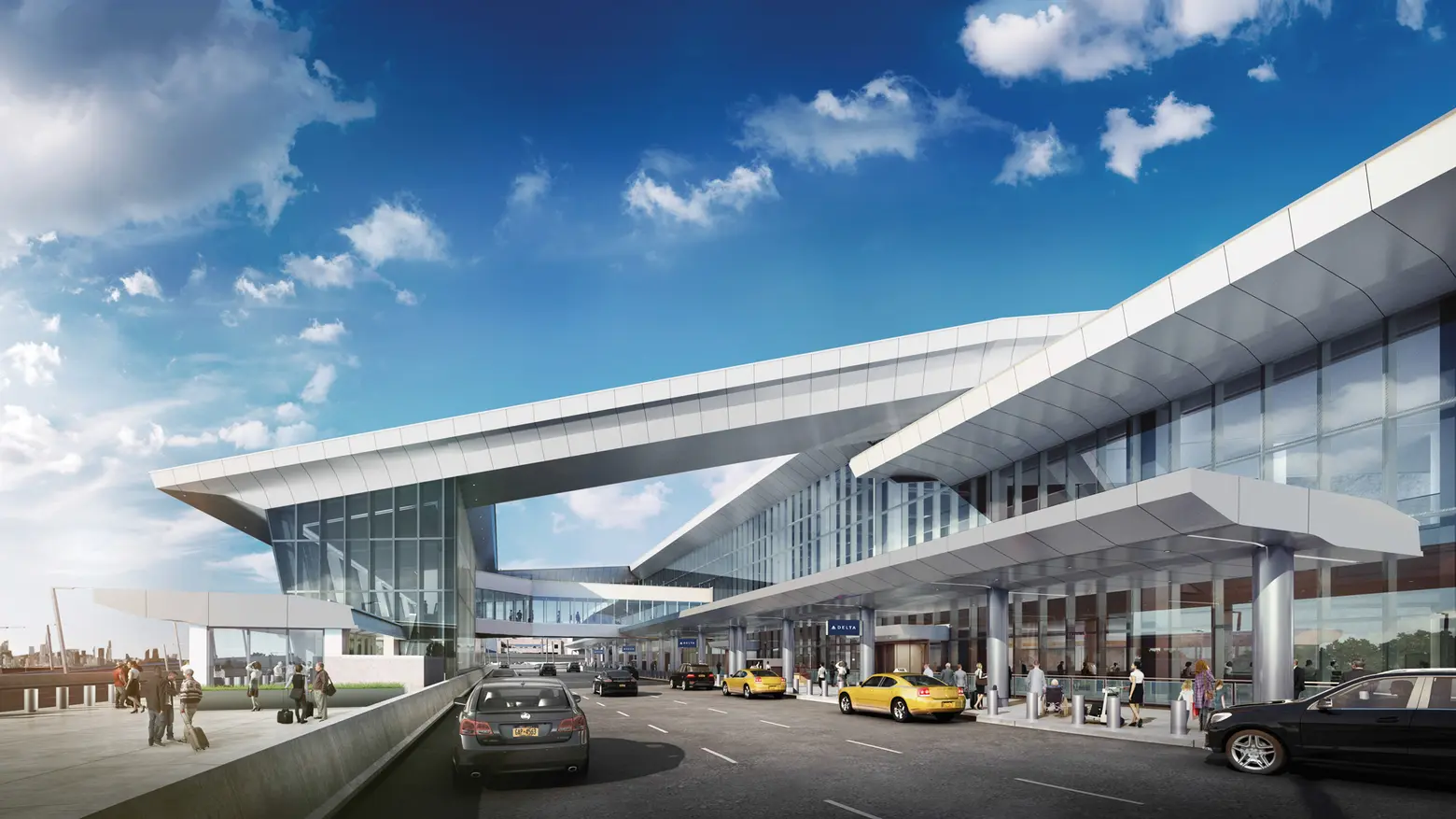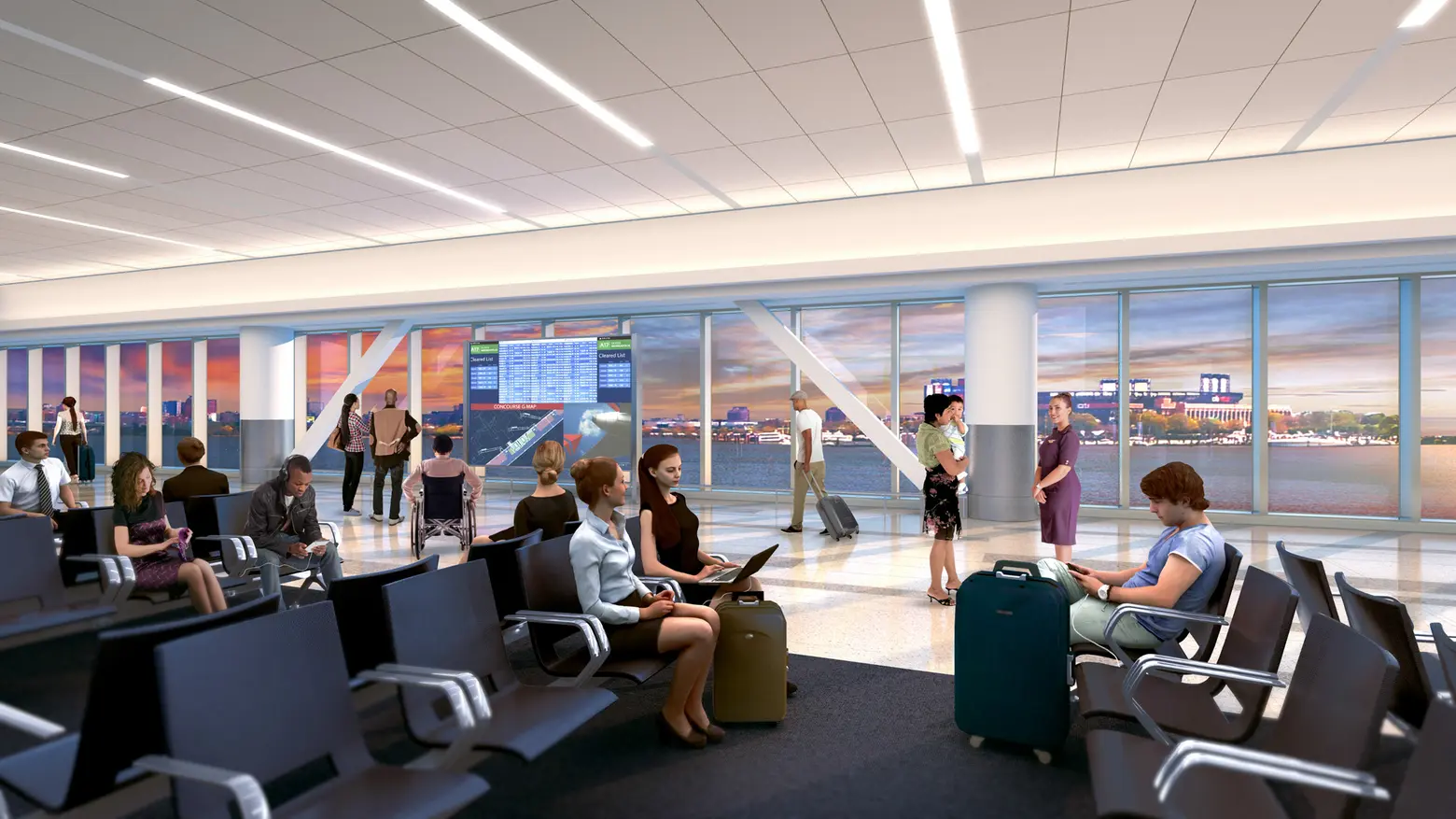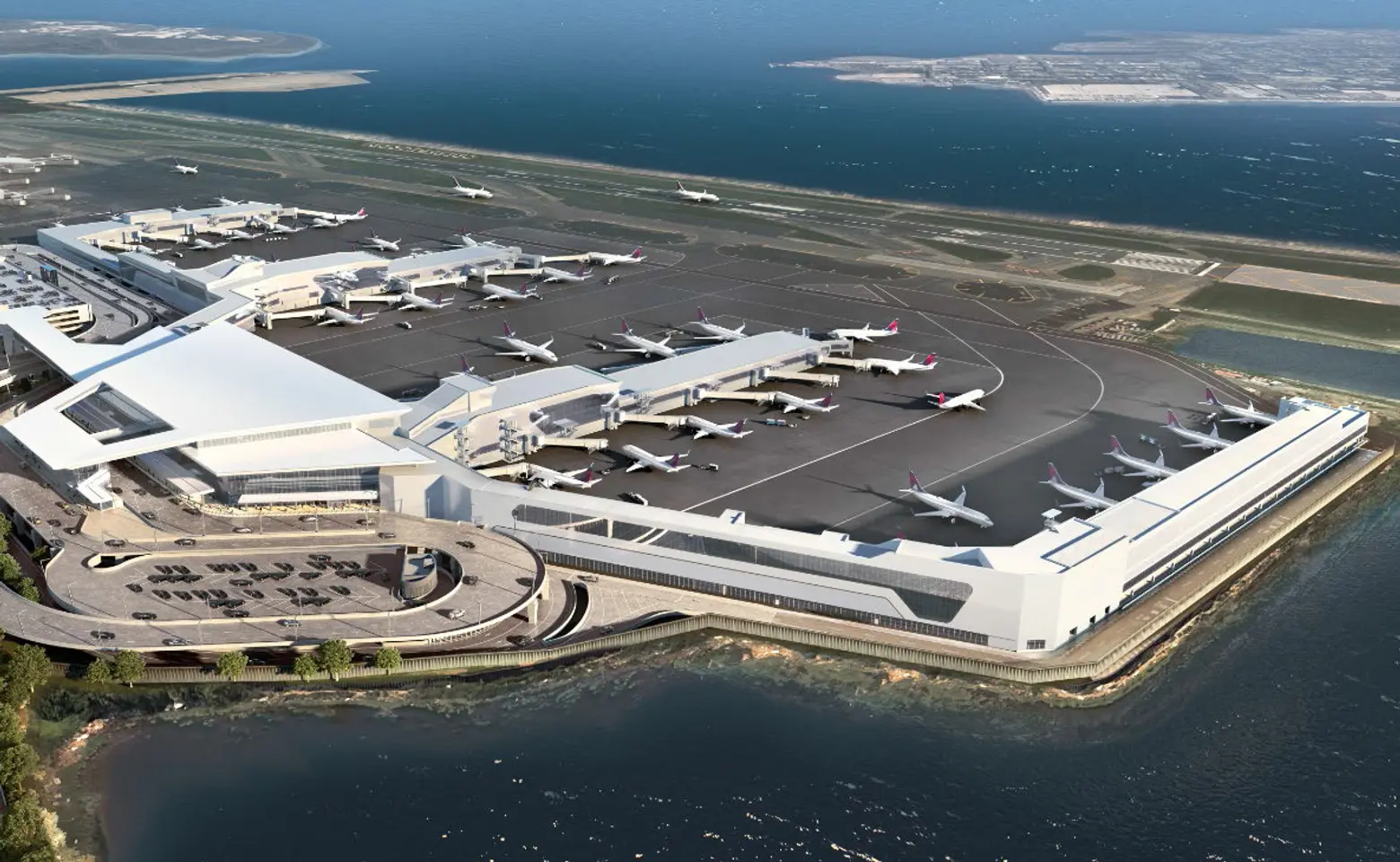 The new airport's first 18-Gate new concourse, part of the new Terminal B on the airport's western side opened last December. The new terminal is part of the ongoing overhaul of LaGuardia Airport, an undertaking that broke ground in 2016. When completed, the new 2.7 million square foot LaGuardia Airport will be the first new airport built in the U.S. in more than 25 years. Construction is currently ongoing at Terminal C on the eastern side of the airport, with an expected opening in 2021.
Governor Cuomo said of the latest progress, "This new milestone in LaGuardia's transformation brings us another step closer in converting the airport into a world-class flight hub in line with New York standards. Our collaboration with Delta in the development of this concourse and the new LaGuardia terminal is another demonstration of the effectiveness of public-private partnerships at work to modernize our state's infrastructure."
RELATED:
All renderings courtesy of the Governor's Office