Governor Cuomo announces plans for NYC's next 'food hall' at LaGuardia Airport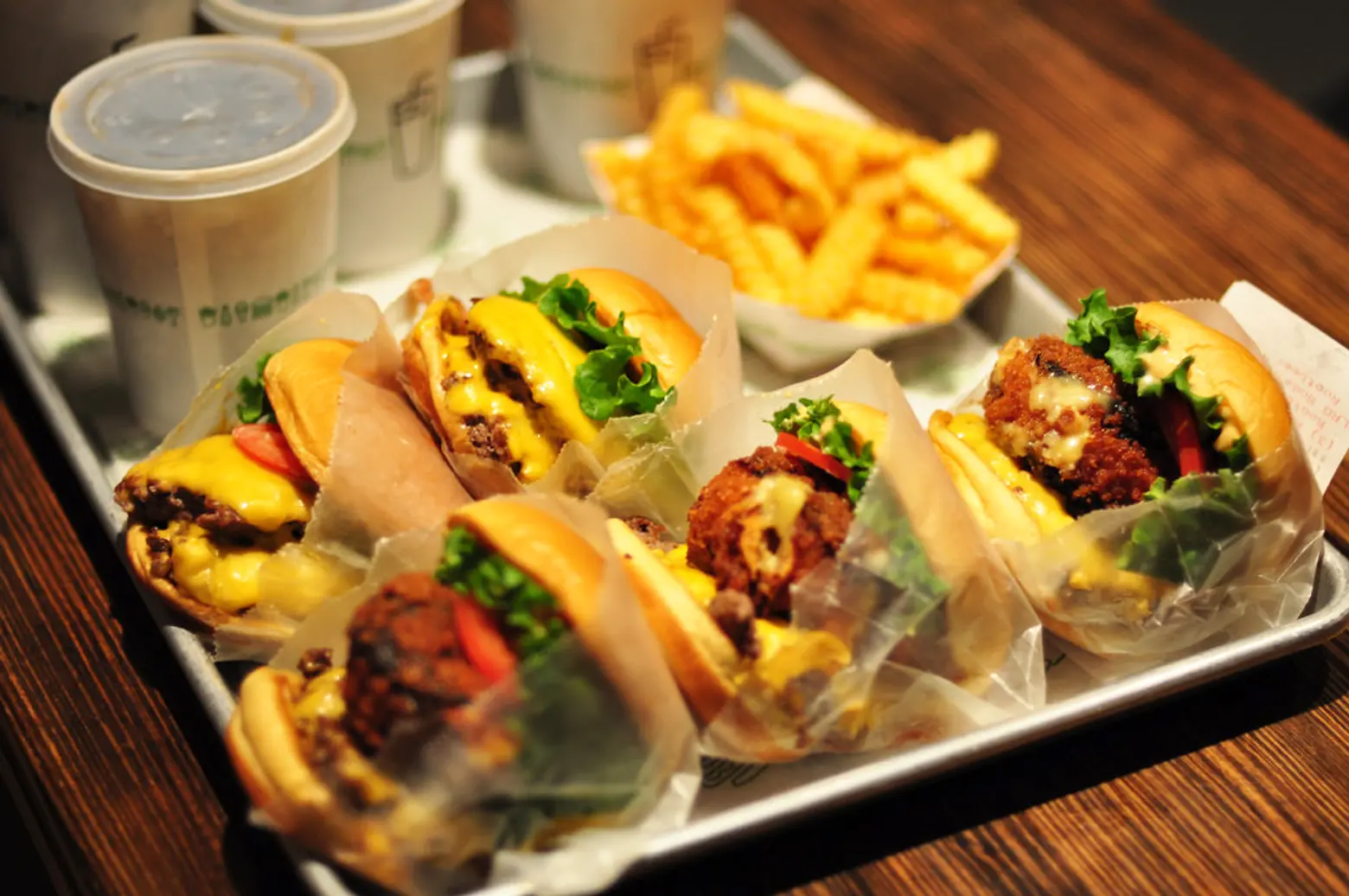 Shake Shack, Irving Farm coffee, La Chula taqueria–these sound like your typical food hall staples, but this time they're not in a Brooklyn warehouse or a trendy new building, but in LaGuardia Airport. Governor Cuomo announced today the lineup of in-state food purveyors for Terminal B, which will open in phases starting later this year as part of his massive $8 billion overhaul of LaGuardia. When complete, the entire new airport will have a total of 50 new restaurants, shops, and services, many of which will be local small businesses.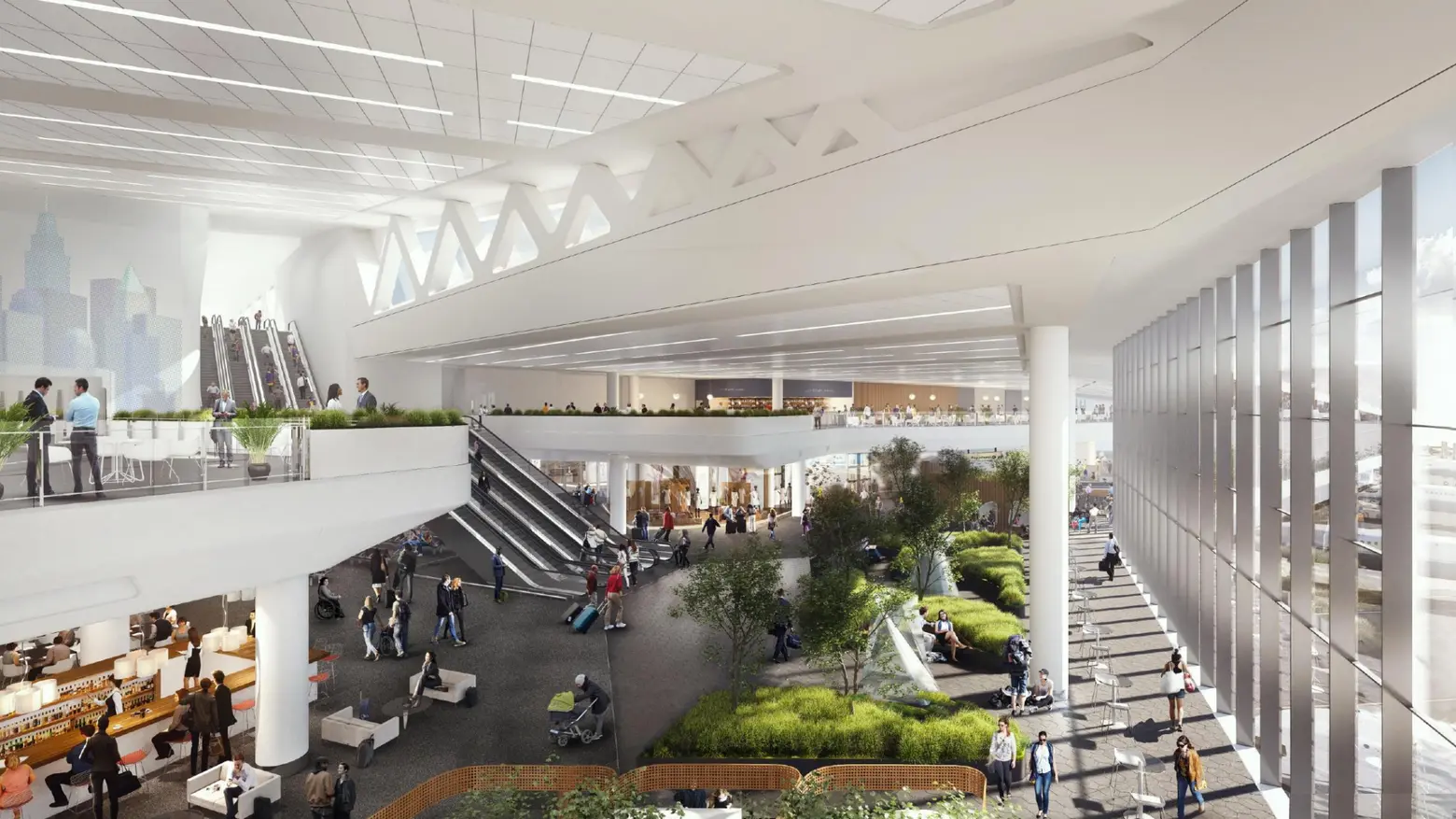 Interior rendering of LaGuardia Airport, via Governor Andrew Cuomo on Flickr
"As LaGuardia Airport transforms into a modern, global gateway, it is critical that travelers have the opportunity to taste some of the best local dining New York has to offer," Governor Cuomo said. "From a Hudson Valley coffee roaster to a Mexico City-style taqueria born in East Harlem, the new Terminal B will highlight iconic restaurateurs and give travelers who pass through it an authentic taste of what it's like to be a New Yorker." Here's the lineup so far:
Shake Shack, which has already made its transportation mark at Penn Station, Grand Central, JFK, LAX, and even Kuwait and Dubai airports
Italian restaurant Osteria Fusco from local celebrity chef Scott Conant, who's already made a name for himself at Vegas' McCarren Airport
Irving Farm Coffee Roasters, which has grown to 11 locations since opening as a neighborhood cafe on Gramercy Park in 1999
Chef Julian Medina's La Chula taqueria, which started in East Harlem and now has an outpost in Grand Central
"New American" restaurant Kingside, in an expansion from their Viceroy Hotel location
5 Boroughs Food Emporium, a custom-designed marketplace concept curated with snacks, treats, sandwiches, drinks and more from local purveyors
According to a press release from the Governor's office, "This selection is the result of extensive research and feedback from travelers on what they want and expect from a 21st-century airport experience."
In addition to the restaurants, the first retail shops and services will be announced shortly. As work gets underway on the project's next phase–replacing the current Terminals C and D with a new Terminal C–an "even more robust selections of food and retail offerings" will be revealed.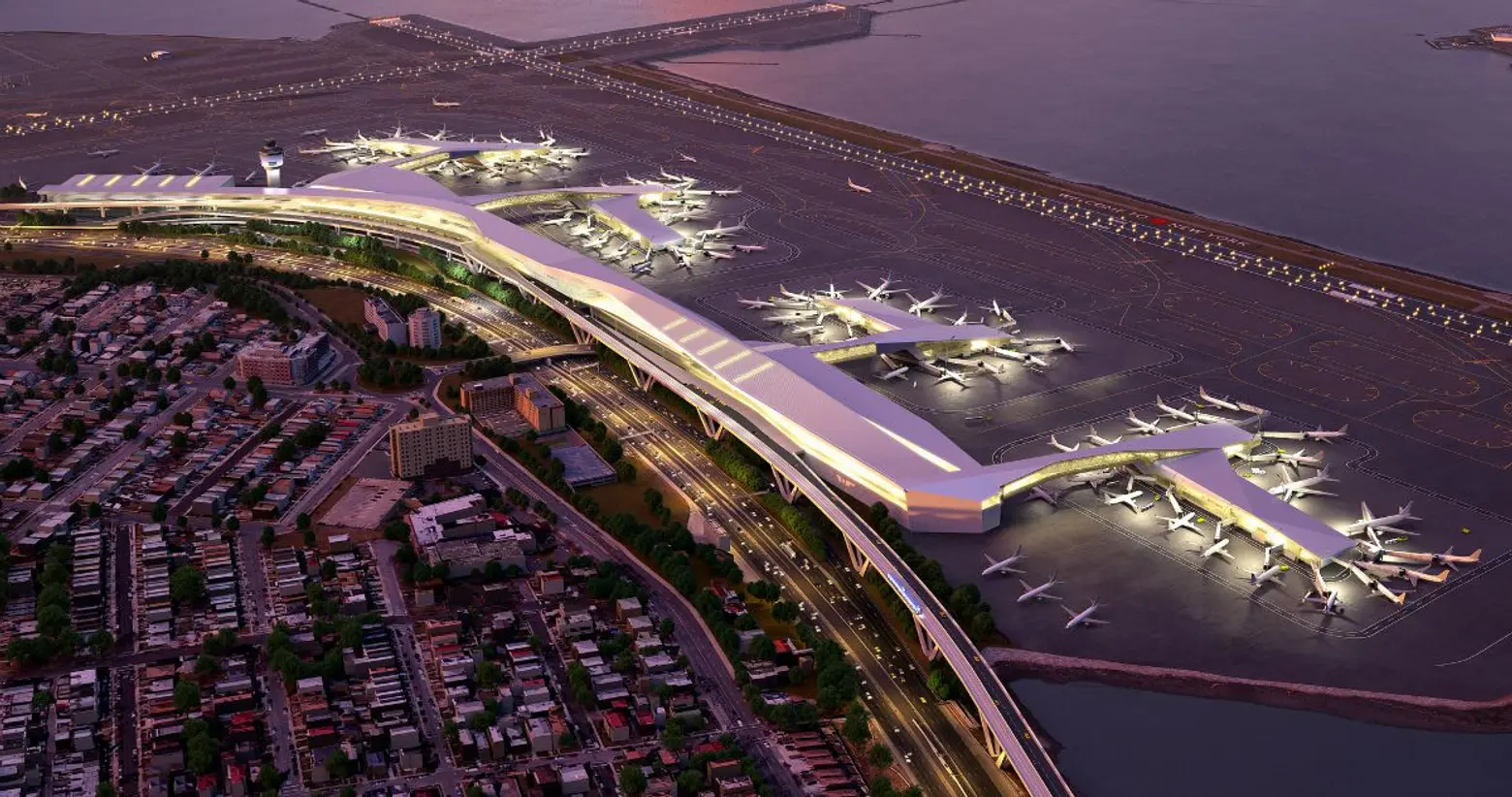 Rendering of LaGuardia Airport via Gov. Andrew Cuomo's office
Construction at Terminal B, which will serve Air Canada, American Airlines, Southwest and United, began two years ago, and Delta's new Terminal C broke ground last summer with an expected opening in 2021. It was recently announced that the new AirTrain will be complete by 2022.
RELATED: