New renderings and a 2022 deadline for Cuomo's AirTrain to LaGuardia
Via Governor Cuomo's office
Gov. Andrew Cuomo on Monday signed legislation that jumpstarts the construction of the AirTrain to LaGuardia Airport by letting the state use eminent domain to secure land for the project. Passed by the state legislature last week, the bill permits the state to acquire parcels of land already owned by the City or MTA between Willets Point and the airport, allowing the train to run along Grand Central Parkway. LGA is the only major airport on the East Coast without a rail connection, with 86 percent of travelers using cars to access it.
"How can you not have a rail train to the city from a New York airport? I mean, it's just incomprehensible, right?" Cuomo said at the bill signing event. According to the governor's office, the train could bring passengers via the 7-train or LIRR trains between Midtown and the airport within 30 minutes.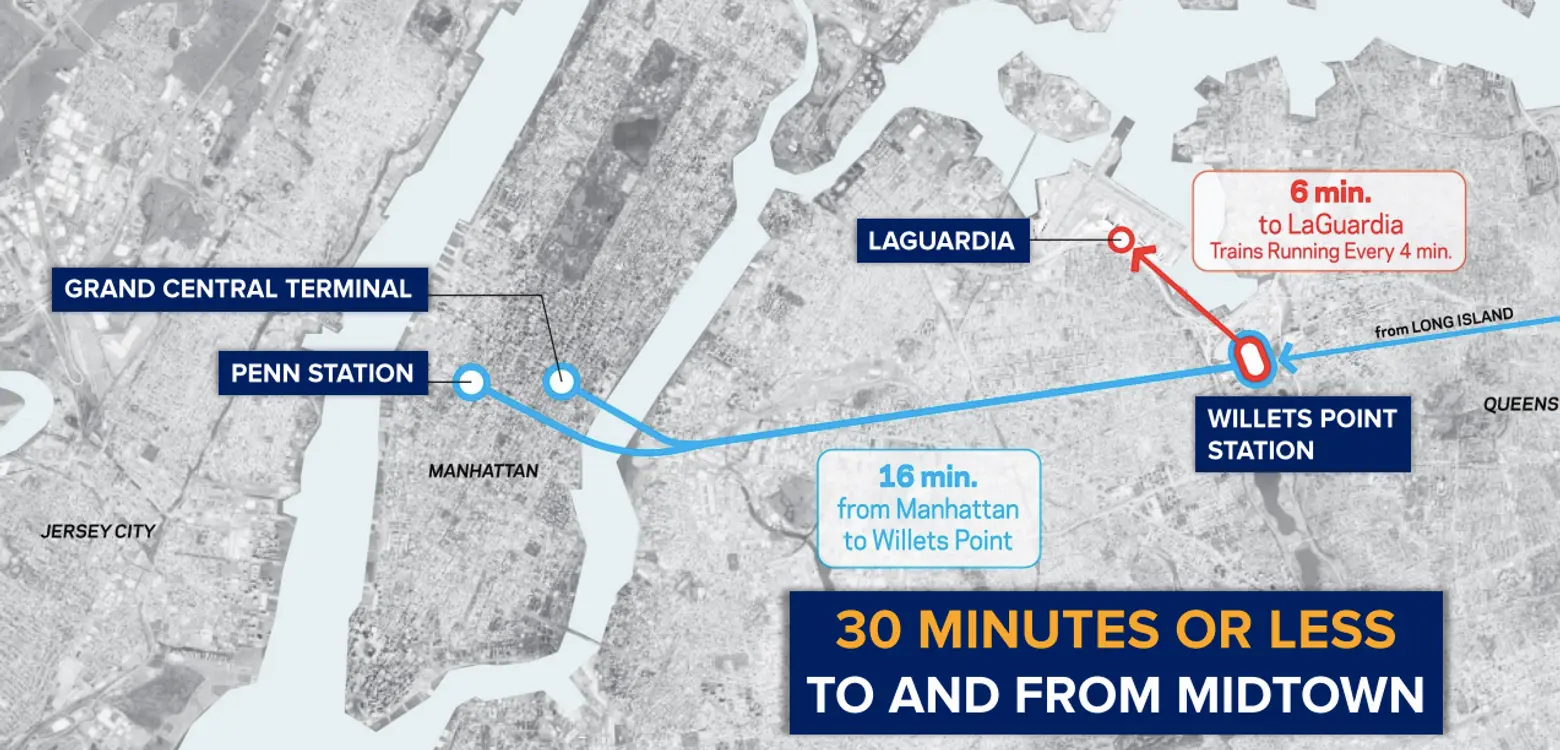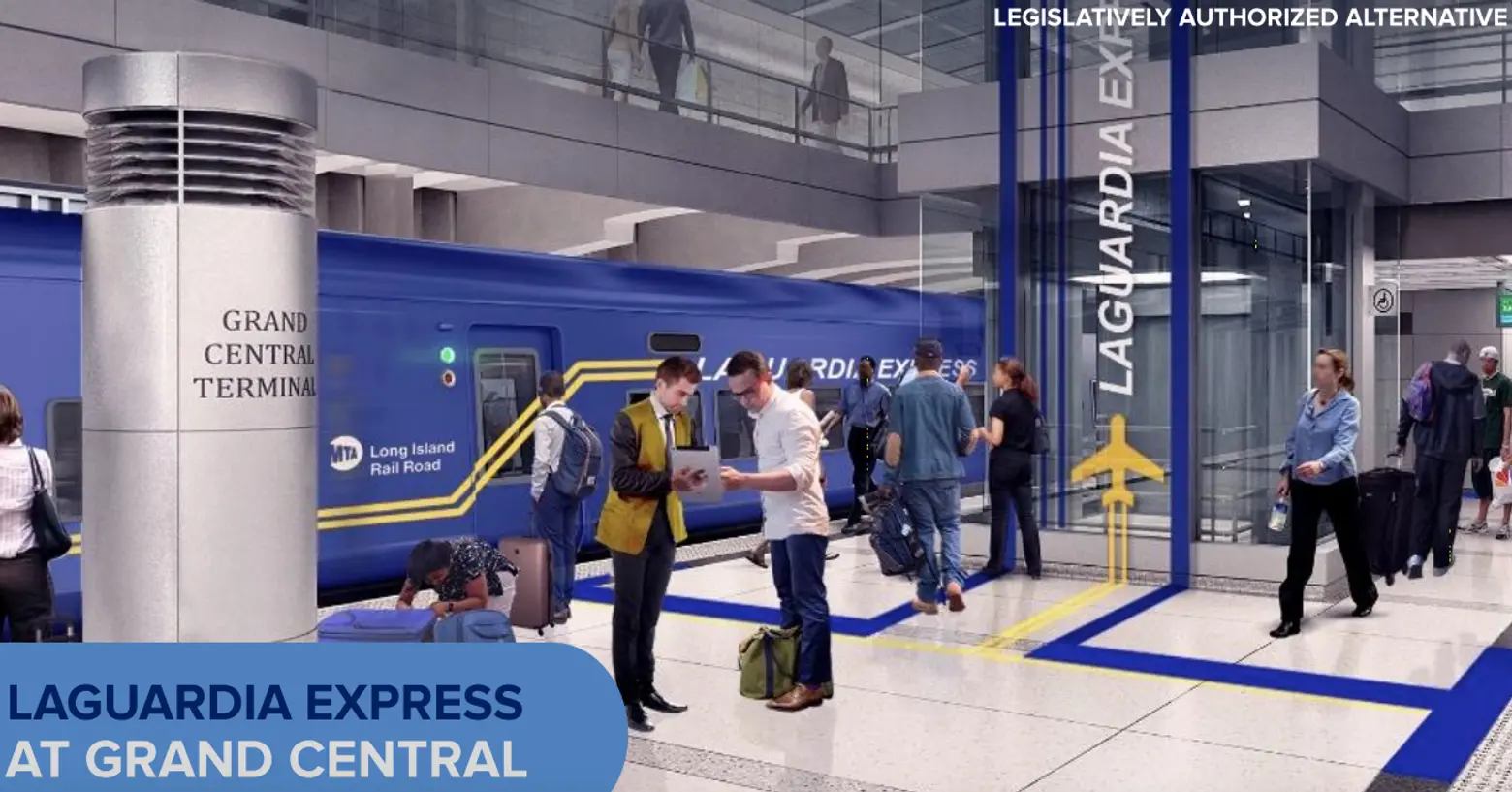 The bill signed by Cuomo defines a corridor where the AirTrain could be constructed and also allows for various alignments to be developed as part of the environmental review process beginning this summer.
The Port Authority of New York and New Jersey, which operates the airport, estimates the project will cost $1.5 billion. In 2015, officials estimated the AirTrain would cost around $450 million.
"For too long, LaGuardia Airport has had the dubious distinction of being the only major East Coast airport without a rail link, and that is unacceptable," Port Authority Executive Director Rick Cotton said. "Simply put, a 21st-century airport must meet global standards, and that requires rail mass transit access. The AirTrain will complement the ongoing $8 billion redevelopment of LGA into a world-class airport worthy of New York."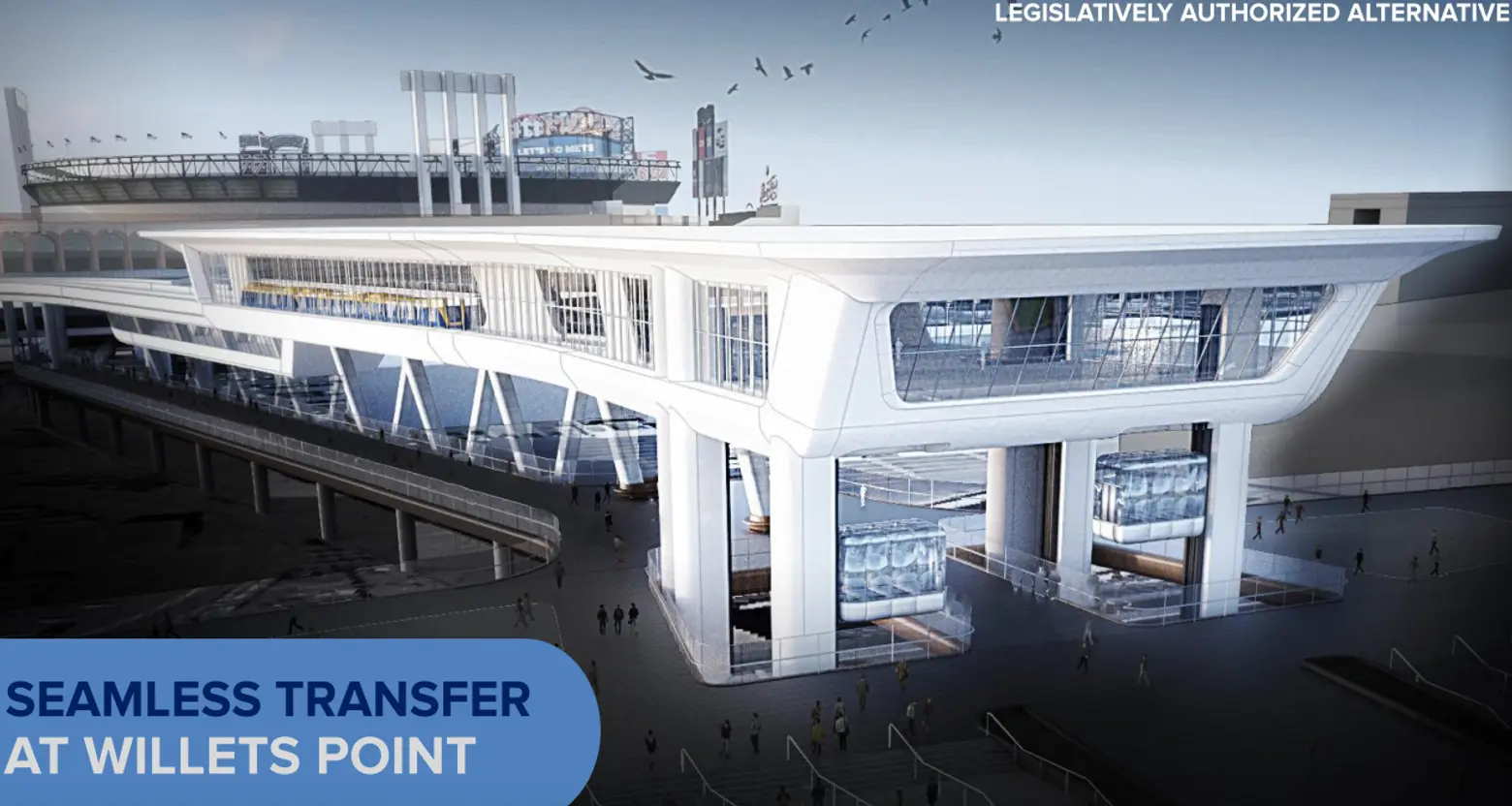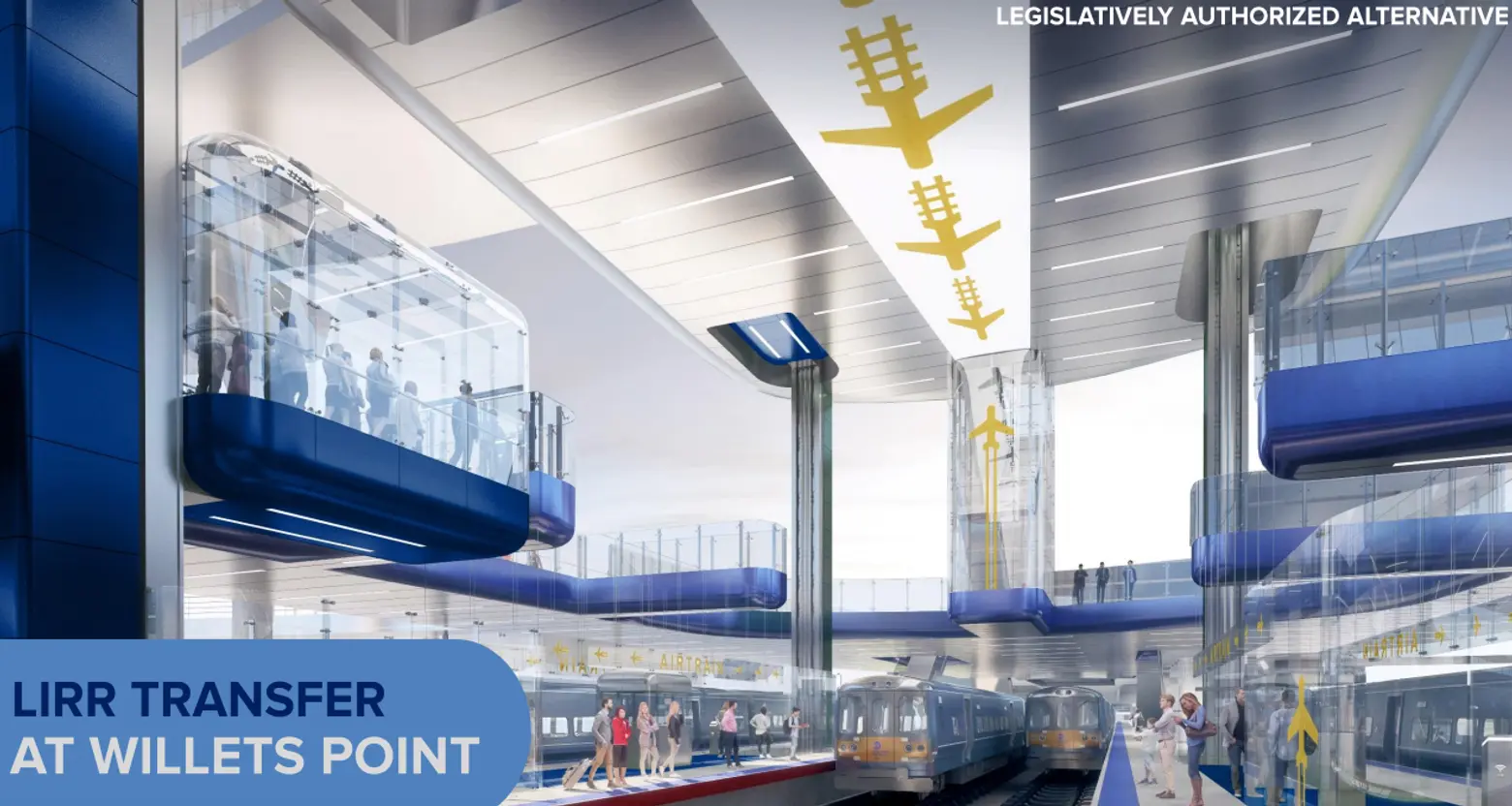 Construction on the AirTrain is expected to start in 2020 and wrap up in 2022. The AirTrain falls under an $8 billion redevelopment plan of LaGuardia, as well as Cuomo's broader plan to upgrade the area's other airports. Consistently ranked as the worst airport in the country, LaGuardia will be getting state-of-the-art amenities in addition to the added access to public transit.
RELATED: 
All renderings courtesy of Governor Cuomo's office