Construction officially underway at Delta's new $4B LaGuardia facilities, new renderings and details
Governor Cuomo first unveiled his plans for a revamped LaGuardia Airport two years ago. Since then, the cost has ballooned from $4 to $8 billion, with $4 billion alone going towards Delta's rebuilt 37-gate facilities. As of today, construction has officially begun on this part of the project, with the Port Authority signing a new, long-term lease with Delta Air Lines, which "marks the beginning of construction on the final component of the entirely new, unified airport at LaGuardia, which will provide all LaGuardia travelers with state-of-the-art amenities and expanded public transportation, including the planned AirTrain," according to a press release from the Governor. And along with the terminal's physical groundbreaking, he shared new details and renderings.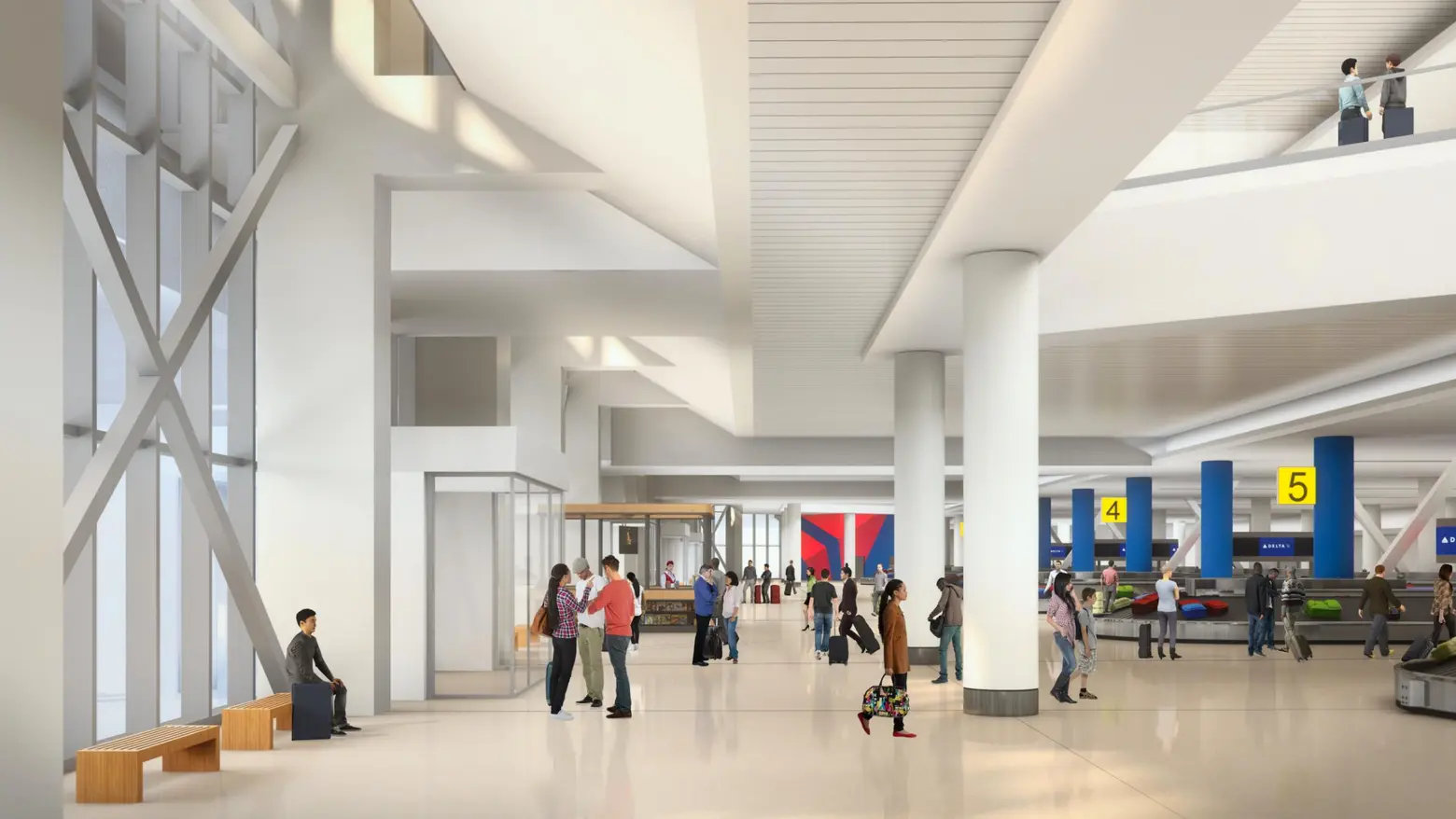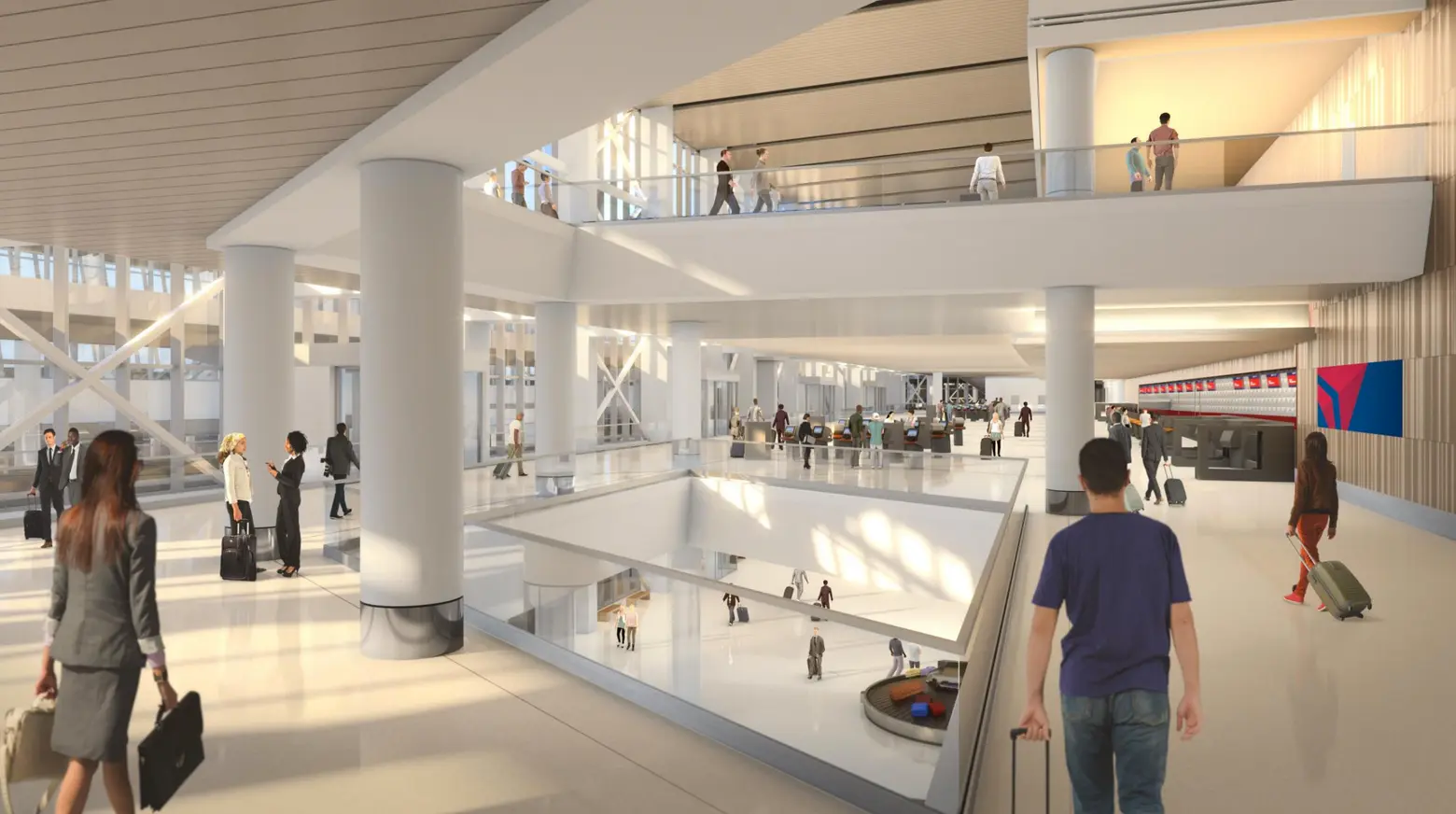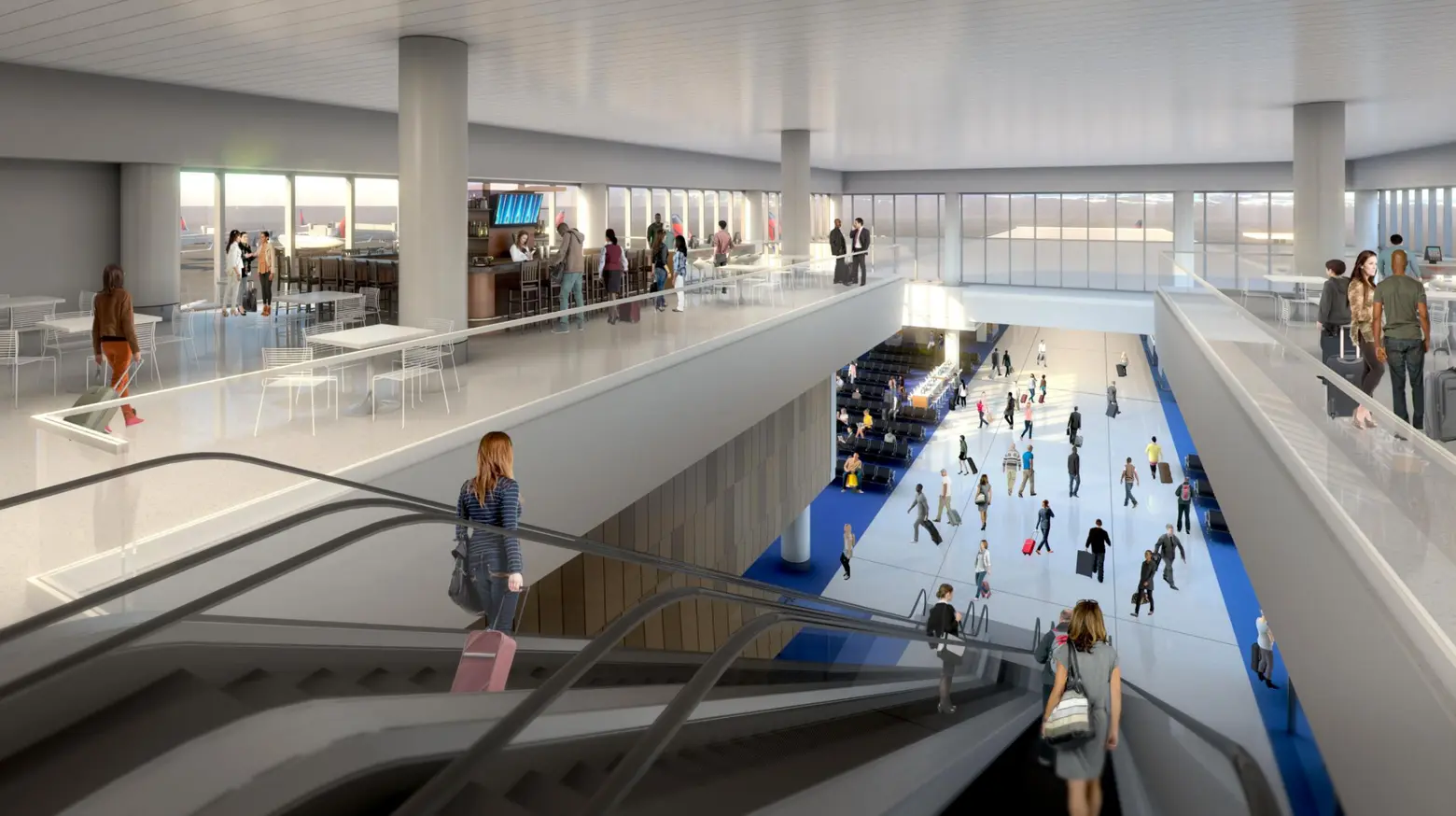 Interior renderings of Delta's eastern half, via Governor Andrew Cuomo
LaGuardia is a pillar of New York's transportation network and a key driver of economic growth, but for too long the airport has been unworthy of New York State," Governor Cuomo said. "The groundbreaking at Delta's facilities represents another step forward as we build an entirely new airport at LaGuardia. Together with our private sector partners, we are making rapid progress to create the world-class gateway to the Empire State that New Yorkers deserve.
Cuomo was joined at the groundbreaking by Delta Air Lines CEO Ed Bastian, who said, "This investment underscores our commitment to LaGuardia, to New York and to providing our customers and employees here and across the state with a world-class experience at one of our most important hubs. We appreciate Governor Cuomo and the Port Authority of New York & New Jersey for their continued partnership in transforming LaGuardia into an airport that New Yorkers will be proud to call their own."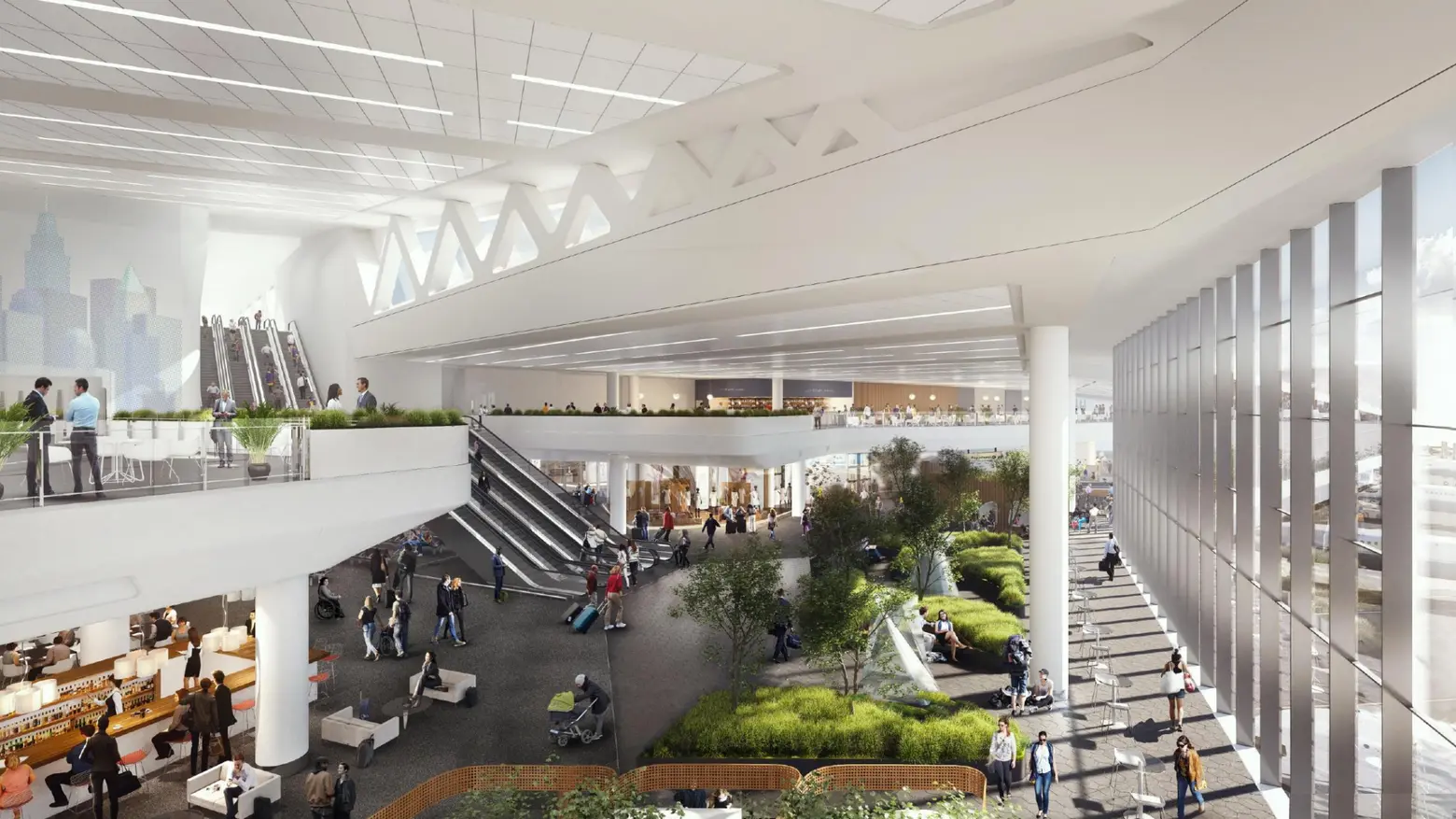 Interior rendering of LaGuardia's western half, via Governor Andrew Cuomo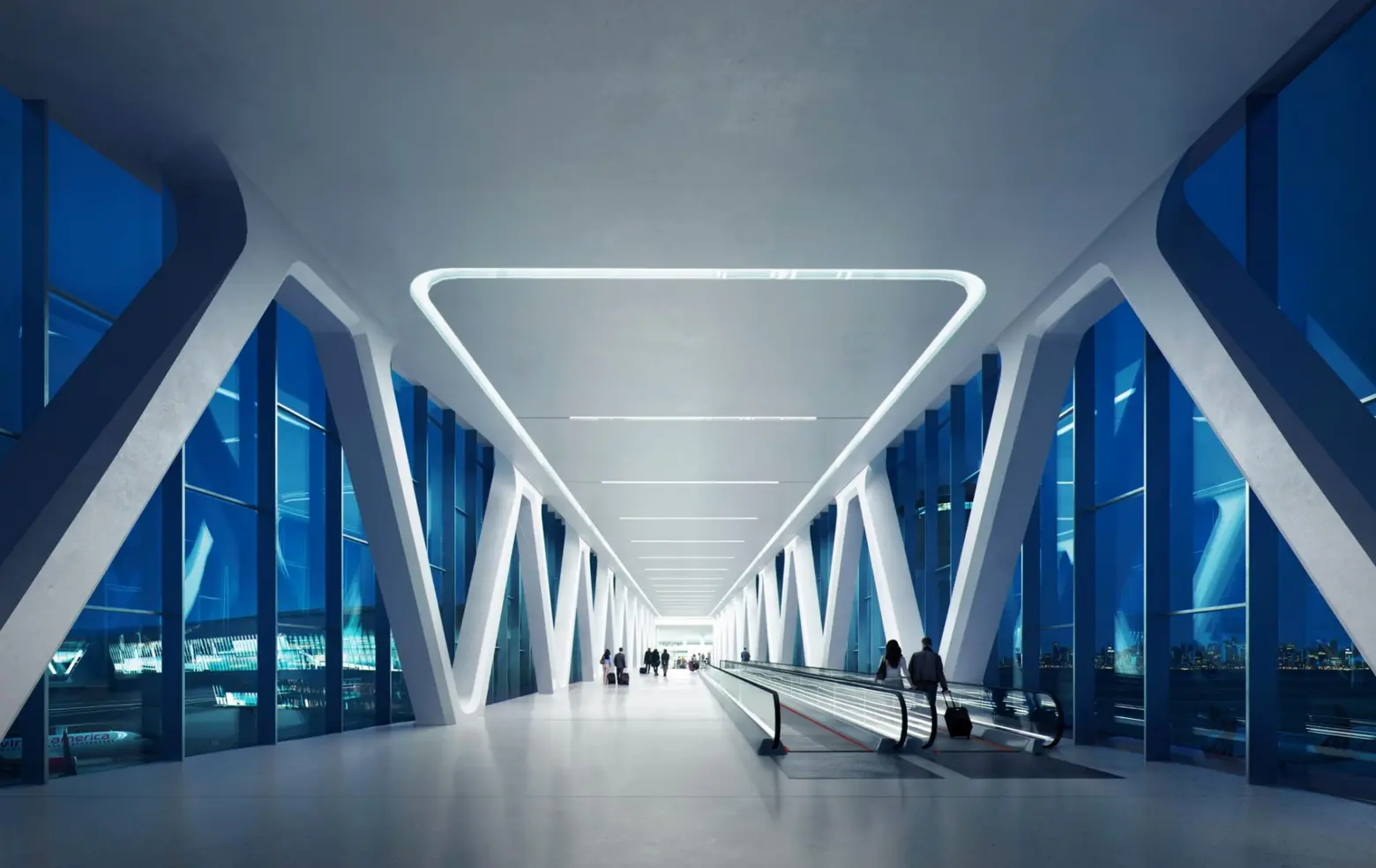 Interior renderings of LaGuardia's western half, via Governor Andrew Cuomo
Last summer, construction started on the $4 billion western half of the new LaGuardia, where United, Jet Blue, Air Canada, Southwest, and American have their facilities.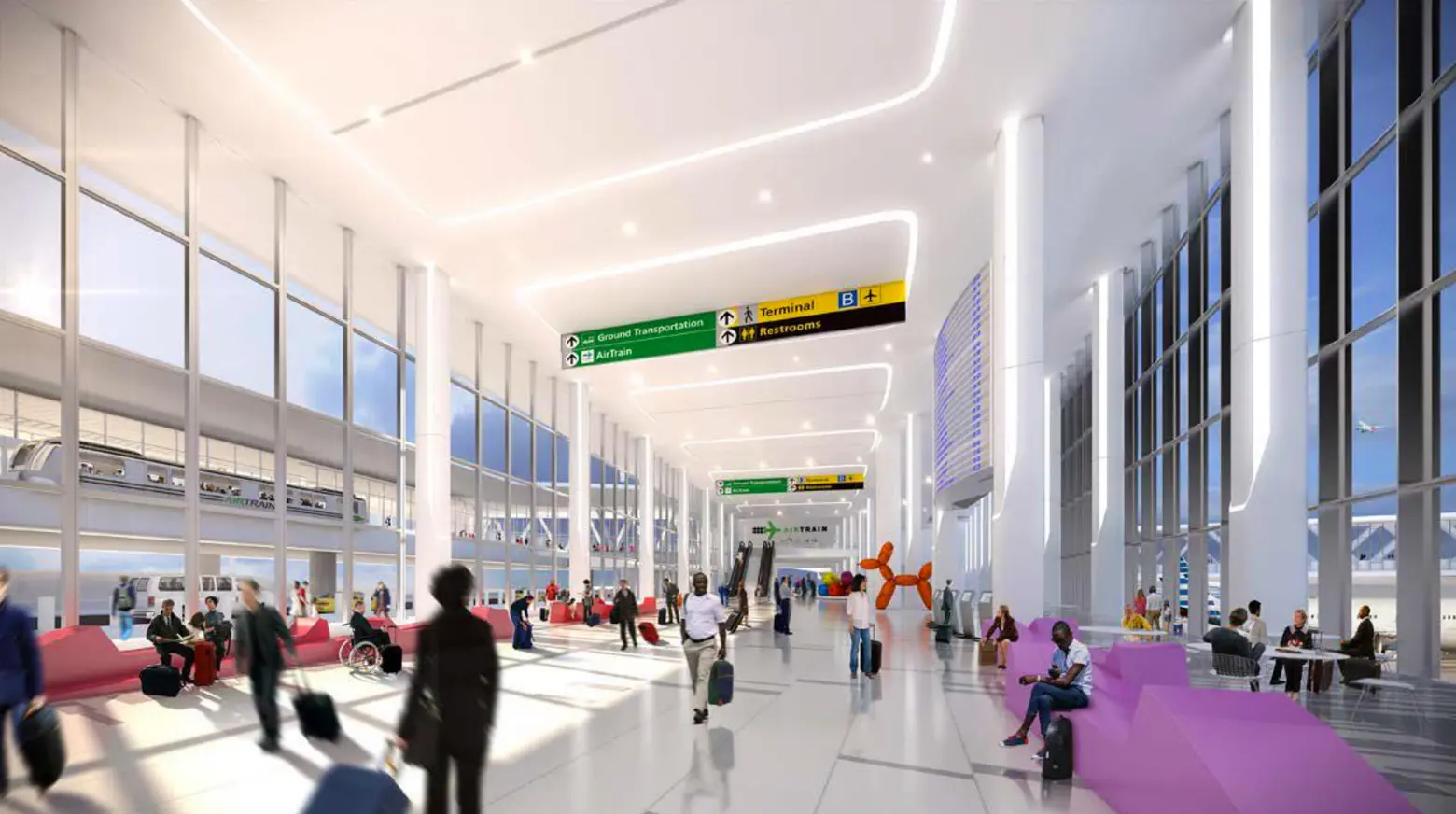 Interior renderings of the central hall, via Governor Andrew Cuomo
Now, the eastern half is also underway, which will be exclusively leased by Delta. Delta is putting $3.4 billion towards rebuilding its terminal and gate facilities, the airline's largest single investment ever, and the Port Authority $600 million for new concourses and ramps ($200 million), a new electrical substation ($185 million), and a new roadway and additional supporting infrastructure ($215 million). Delta's 37 gates will be spread across four concourses connected by a central area for check in, security, and baggage claim.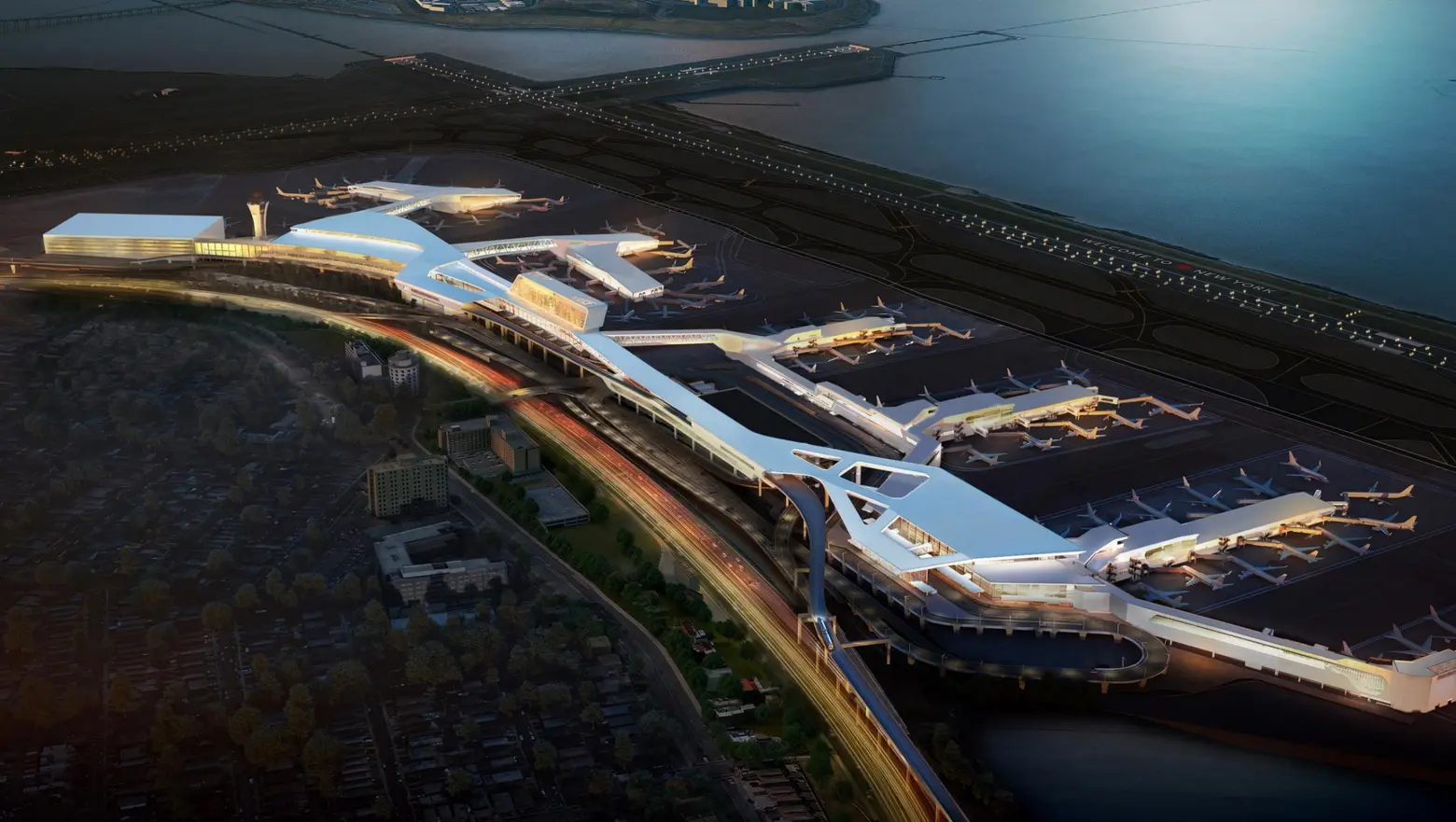 "The first new gates are scheduled to open next year and the new airport is on track to be fully completed by 2021," according to Governor Cuomo. It will be the country's first new airport since Denver International opened in 1995. The entire new airport will stretch nearly a mile, "designed to show the public a single unified face" and will for the first time allow passengers to access every commercial airline from one central location. The new terminal will be moved 600 feet closer to the Grand Central Parkway to create 240 percent more room for flight operations and ease traffic operations onto and off the highway.
RELATED:
All renderings via Governor Andrew Cuomo