Middle-income housing lottery in Bed-Stuy saves renters close to nothing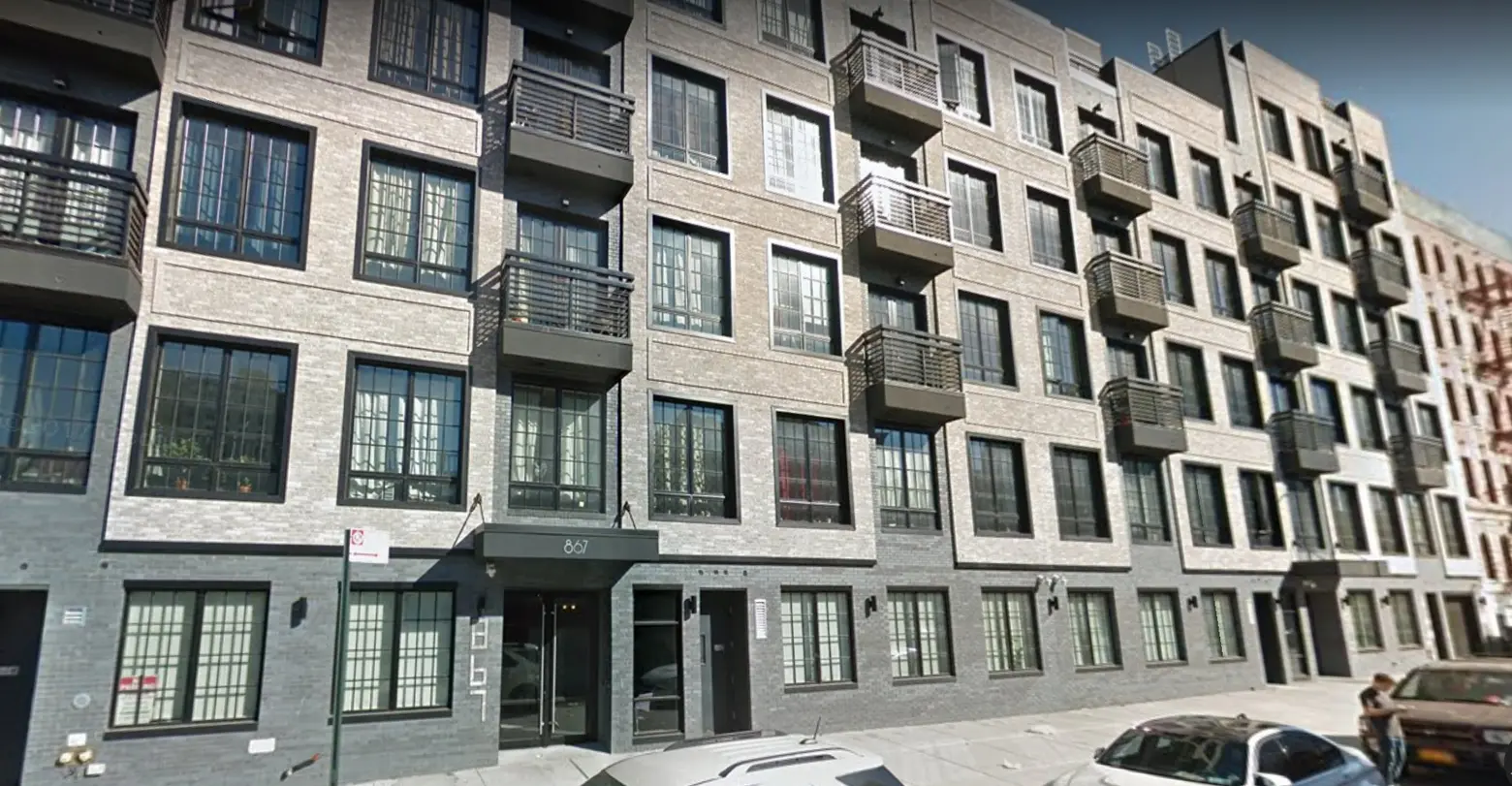 Google Street View of 867 DeKalb Avenue
For the second time in two days, the city's affordable housing portal has opened the application process for a middle-income lottery that's basically no cheaper than the building's regular market-rate units. For example, this opportunity at 867 DeKalb Avenue, a recently constructed rental in Bed-Stuy, is offering 11 units to those earning 115, 125, and 130 percent of the area median income. The "affordable" apartments range from $2,163/month one-bedrooms to $2,716/month two-bedrooms. By comparison, the market-rate units start at $2,100 for one-bedrooms and $2,744 for two-bedrooms.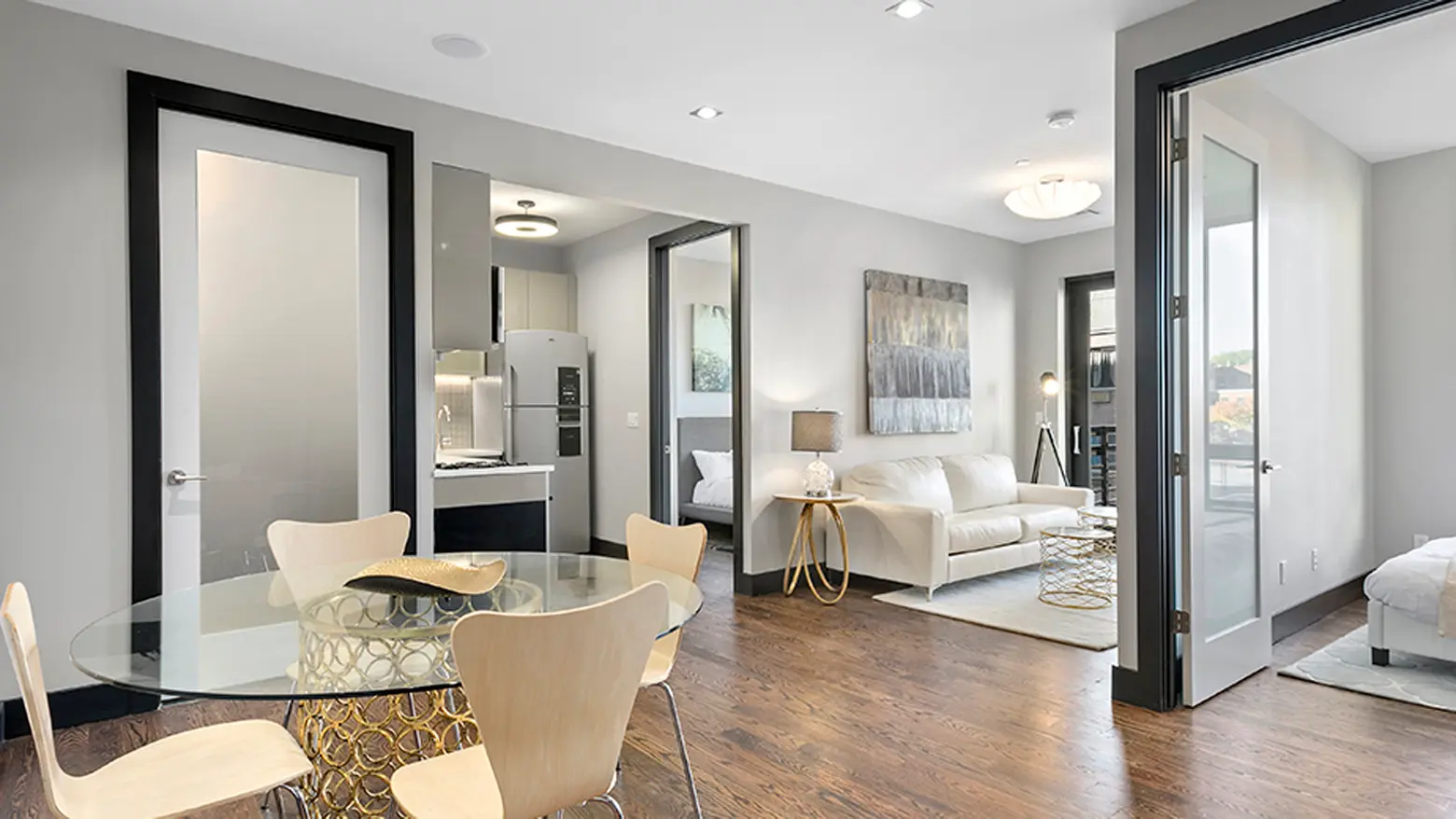 Marketing photos of 867 DeKalb Avenue
As 6sqft recently explained, many middle-income apartments throughout the city serve more to subsidize the truly affordable units, and therefore, don't come in that much cheaper. "These apartments are important not only because they give middle-income families an opportunity to live in a new, rent-stabilized, privately owned affordable apartment," explains Pierre-Antoine from the NYC Department of Housing Preservation & Development, "But also because the rents for middle-income apartments cross-subsidize the deeply affordable apartments in mixed-income buildings. This helps to bring more operating revenue into the building that maintains it over time without requiring as much City subsidy."

Qualifying New Yorkers can apply for the affordable units at 867 DeKalb Avenue until May 14, 2018. Complete details on how to apply are available here (pdf). Questions regarding this offer must be referred to NYC's Housing Connect department by dialing 311.
Use 6sqft's map below to find even more ongoing housing lotteries.
If you don't qualify for the housing lotteries mentioned, visit CityRealty.com's no-fee rentals page for other apartment deals in the city.