Lottery opens for 24 income-restricted condos in Bed-Stuy, available to buy from $204K
Rendering courtesy of the NYC Department of Housing Preservation and Development
Applications are now being accepted for 24 income-restricted condos available for purchase in Bed-Stuy. Located at 948 Myrtle Avenue, the apartments are open to New Yorkers earning 60 or 80 percent of the area median income, ranging from a single person with an income of between $37,500 and $50,160 and a five-person household with an income up to $103,120. Available as part of the city's Inclusionary Housing Program, the units include a mix of studio, one-, and two-bedroom homes, listed for between $203,682 and $355,811.
The Inclusionary Housing Program aims to promote the construction of more housing for low-income New Yorkers in neighborhoods that have been rezoned for new development. Developed by Madison Realty Capital, the project utilizes the Voluntary Inclusionary Housing program that allows developers to increase their Floor Area Ratio (FAR) in exchange for providing permanently affordable units for those with incomes at or below 80 percent of the area median income.
As part of the program, unit sizes must measure at least 400 square feet for a studio, 575 square feet for a one-bedroom, 775 square feet for a two-bedroom, and 950 square feet for a three-bedroom.
To be eligible for the condos through the lottery, buyers must have 5 percent of the purchase price available for a down payment. According to the lottery, "larger down payments may allow for lower minimum incomes." Buyers must also intend to occupy the condo as a primary residence in order to qualify. No applicant can currently own nor previously have purchased residential property.
Residences have high-end countertops, hardwood floors, and a dishwasher. There's a shared laundry room, bike storage, and an elevator. The building sits where Bed-Stuy, Bushwick, and South Williamsburg converge, with the nearest transit options the G train at Myrtle-Willoughby and the J and M trains at Flushing Avenue.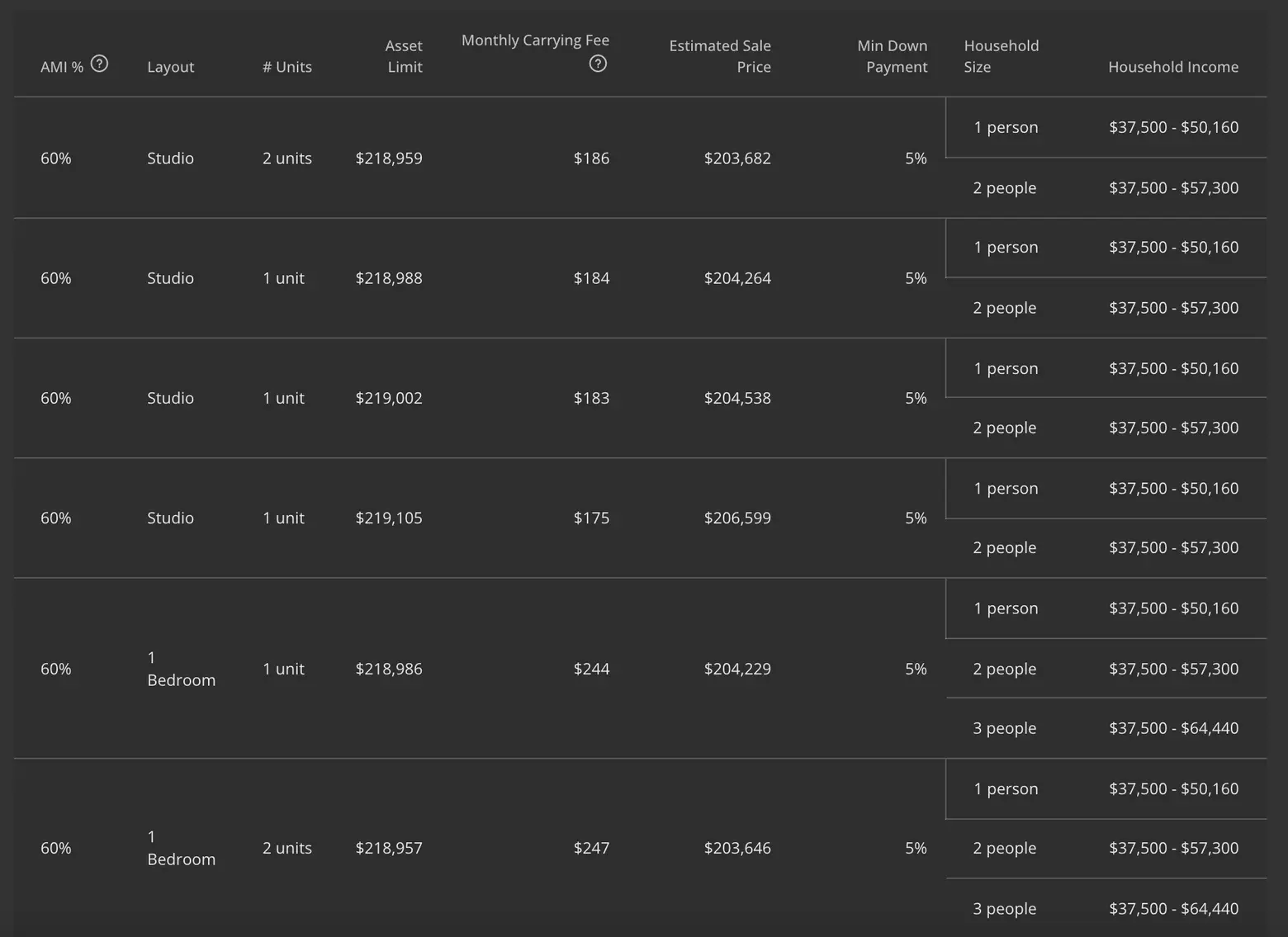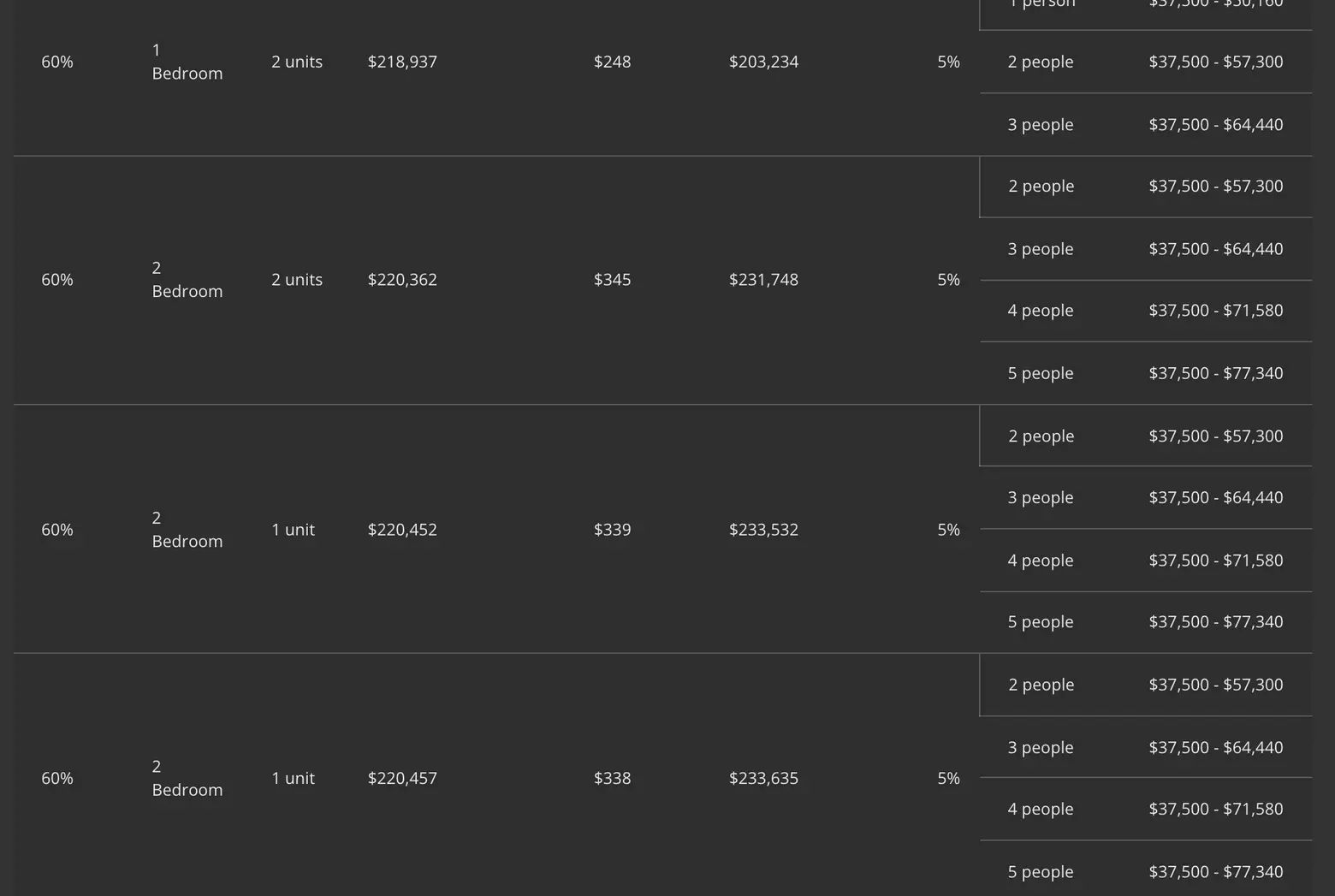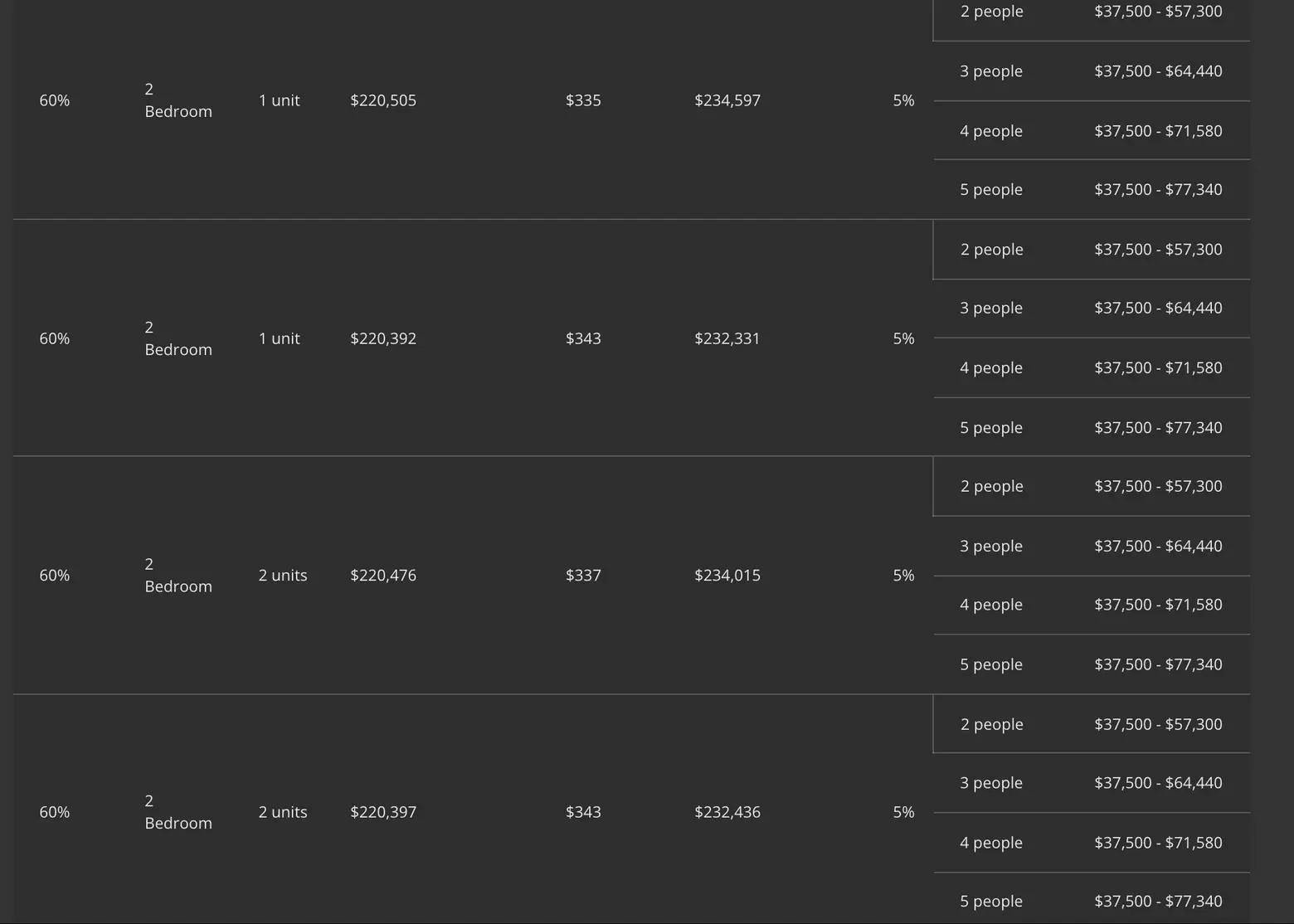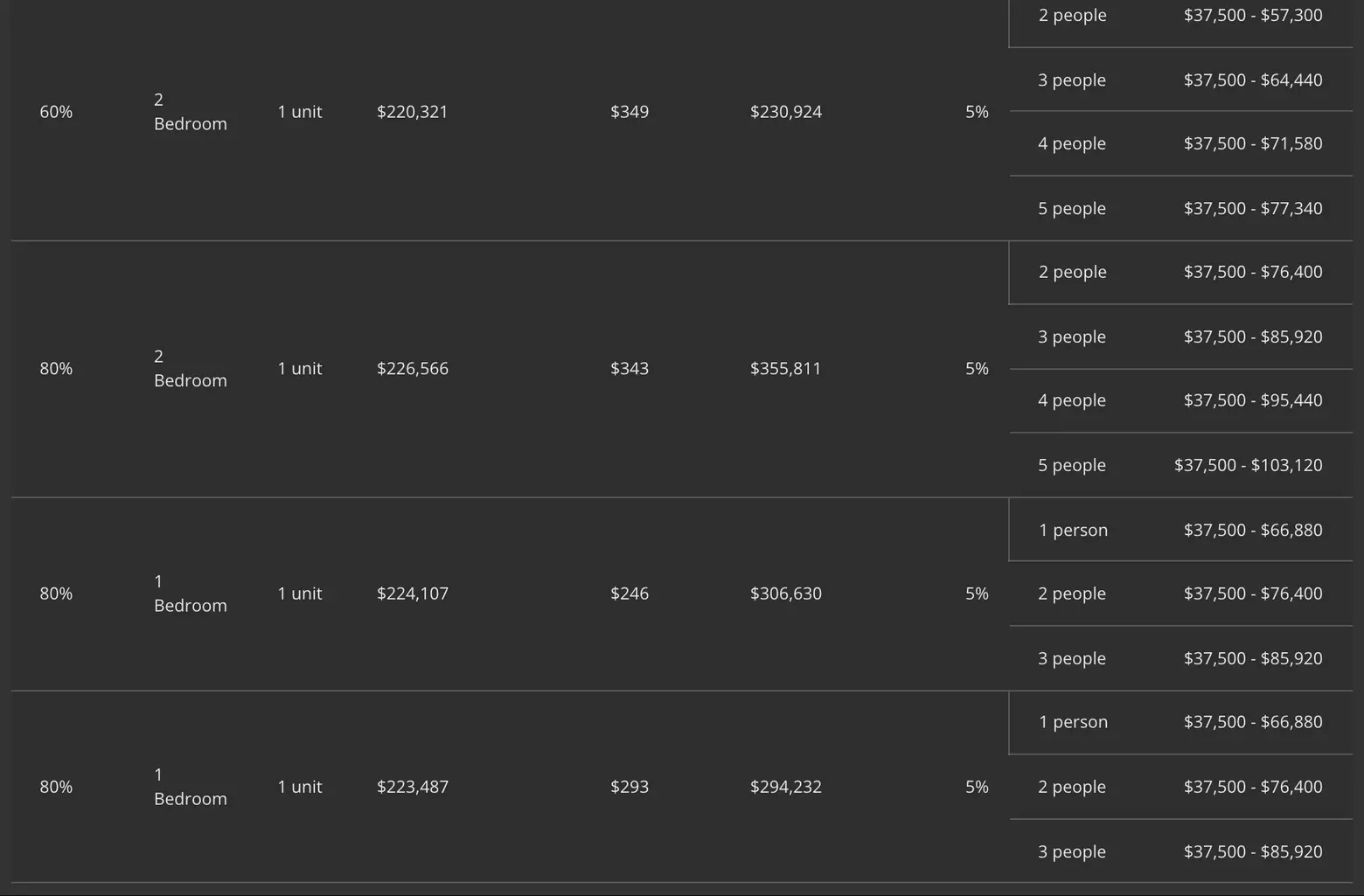 Qualifying New Yorkers can apply for the affordable units until January 21, 2022. Fifty percent of the units are set aside for residents of Brooklyn Community Board 3. Complete details on how to apply are available here. Questions regarding this offer must be referred to NYC's Housing Connect department by dialing 311.
If you don't qualify for the housing lotteries mentioned, visit CityRealty.com's no-fee rentals page for other apartment deals in the city.
RELATED: