Master planning for huge Sunnyside Yard project to begin this summer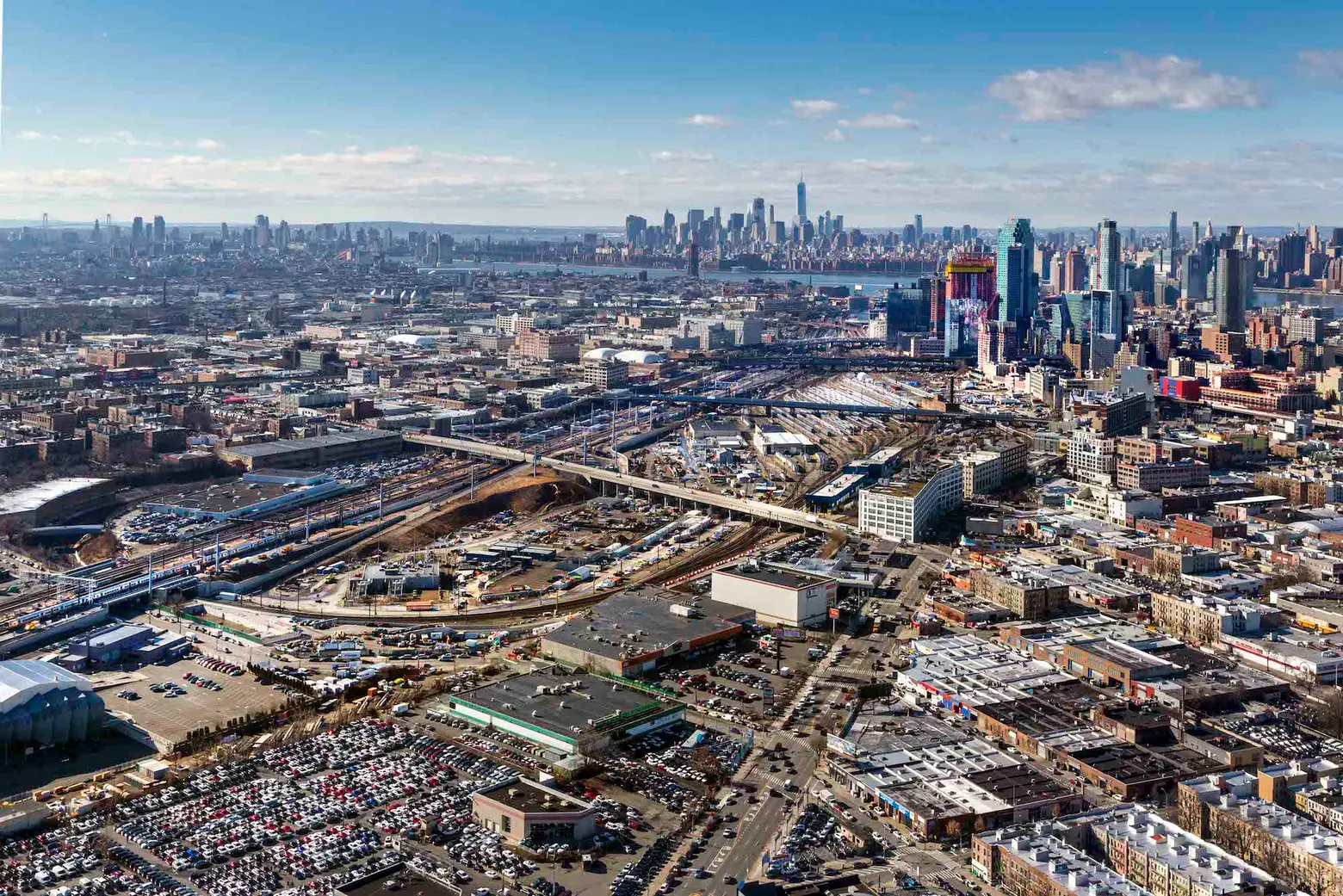 The master planning process for the Sunnyside Yard project, a mammoth plan to build a new, fully planned neighborhood to Queens, will begin this summer, the city announced Thursday. Along with Amtrak, the city's economic development corporation said it will form a steering committee made up of local leaders and planning experts who will organize meetings and workshops to gain feedback from local residents. The Practice for Architecture and Urbanism (PAU) has officially been tapped to lead the planning process.
A 2017 feasibility study found 70 acres of the 180-acre development would be viable for development. According to the city, the project could bring between roughly 11,000 and 15,000 new housing units and 15 to 20 acres of open space, new schools and retail amenities. About 3,300 to 4,500 new permanently affordable units could also be created. As of last year, the plan has an estimated price tag of $10 billion.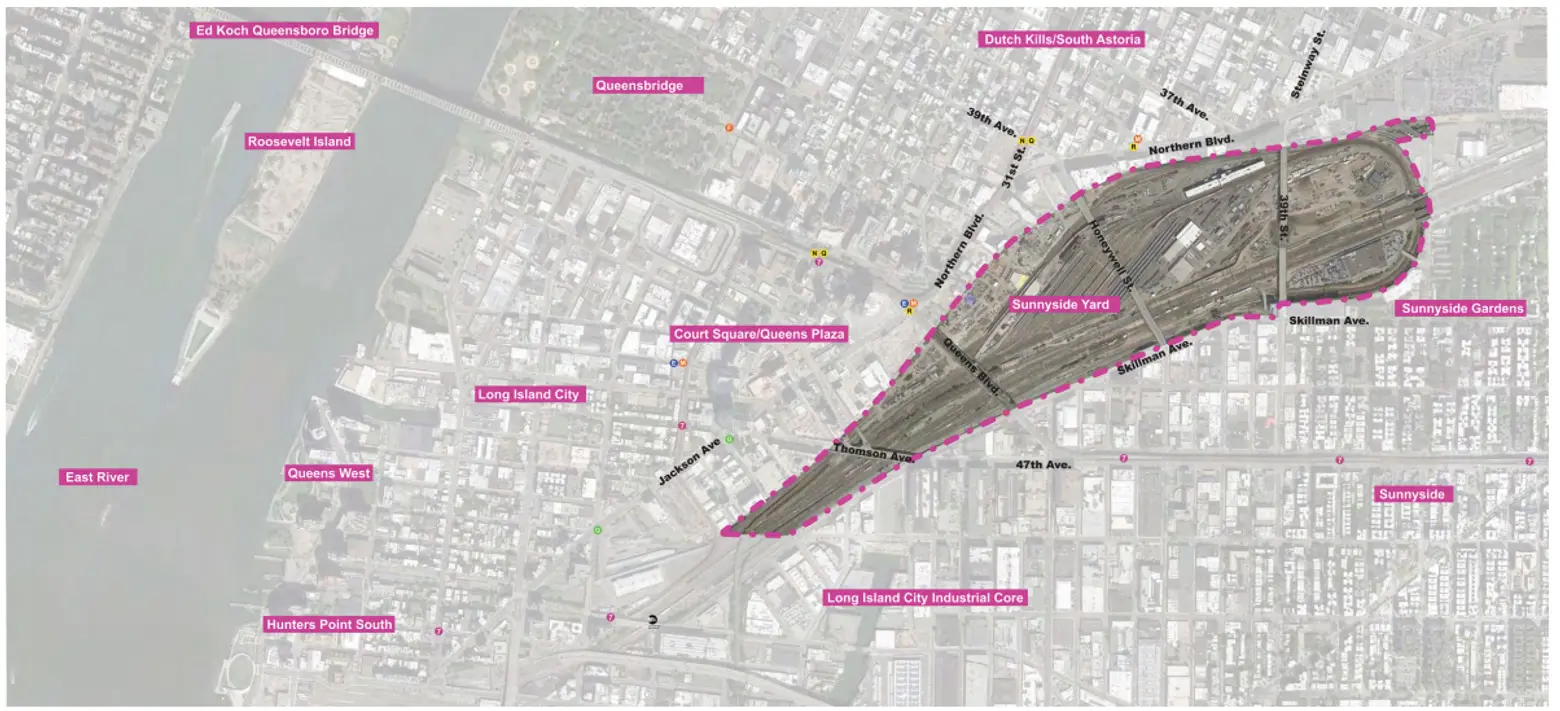 Via NYCEDC
Currently, Sunnyside Yard serves as a storage and maintenance hub for Amtrak's Northeast Corridor, as well as trains for New Jersey Transit and Long Island Rail Road. The site was first opened by Pennsylvania Railroad in 1910, and ever since, has been the focus of multiple conceptual overbuild proposals.
The city sees this area of Western Queens as a solution to the city's impending boom in population, which is expected to reach nine million people by 2040, and to the increasing scarcity of land in NYC. Mayor Bill de Blasio launched in 2015 a feasibility study to analyze decking over Sunnyside Yard to build a totally new neighborhood, with rail operations continuing underneath.
The study, released in 2017, found decking and construction feasible in most of the yard, with about 15 to 20 percent of the yard infeasible. It identified 70 acres as being most viable for development, dubbed the "Core Yard." Led by Deputy Mayor Alicia Glen and Amtrak Chairman Anthony Coscia, the steering committee will work with the master planning consulting team, headed by PAU. The groups will meet once a quarter for the next 18 months.
RELATED: