Manhattan's only production brewery is now open in Soho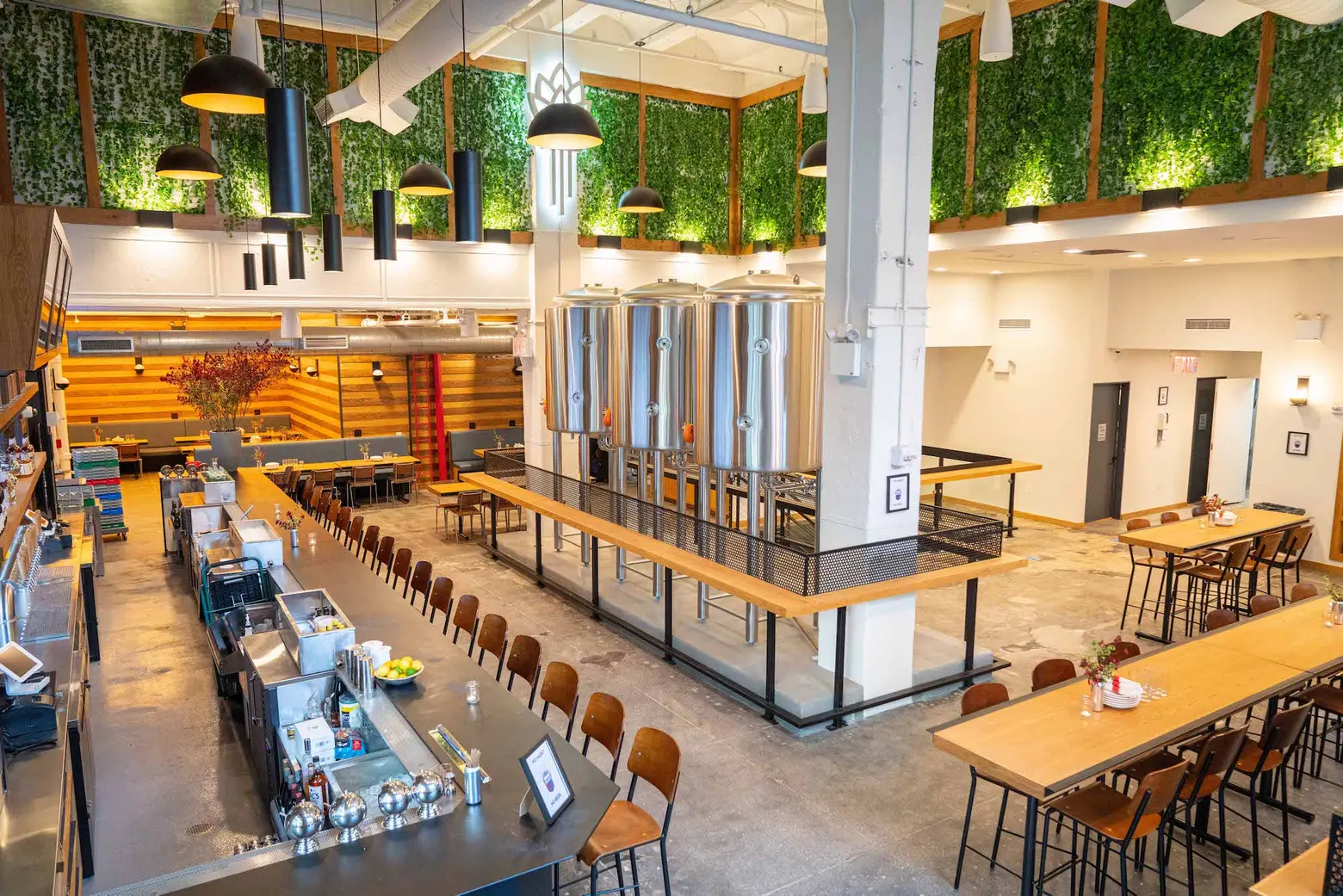 All photos courtesy of Torch & Crown Brewing Company
A massive new brewery and restaurant opened in Soho last week, becoming the only production brewery in Manhattan. Located at 12 Vandam Street, Torch & Crown Brewing Company measures 9,000 square feet over three levels and boasts soaring ceilings, ivy-covered walls, and enough seating for 250 people inside and 180 people in their heated outdoor space. Although the brewery's original May opening date was delayed because of the coronavirus, the team managed to stay afloat by launching a direct beer delivery service in the city.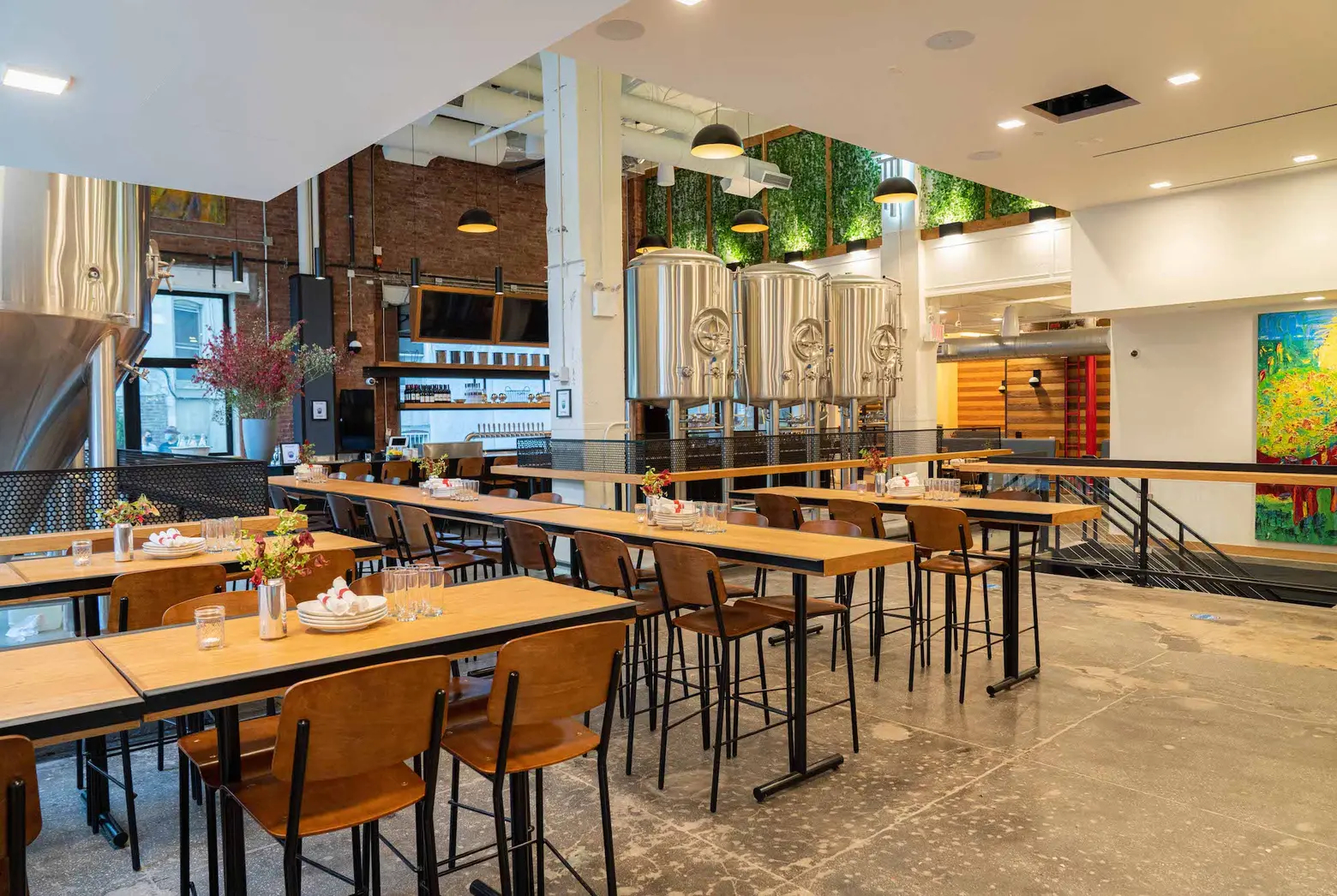 Throughout much of the 19th century, breweries prospered in Manhattan. In fact, the city's largest breweries were centered in Yorkville, the Upper East Side neighborhood that was home to many German immigrants. While today a majority of the city's beer-making takes place in the outer boroughs, Torch & Crown Brewing, which first opened as a production facility in the Bronx in 2017, hopes to bring the tradition back to Manhattan.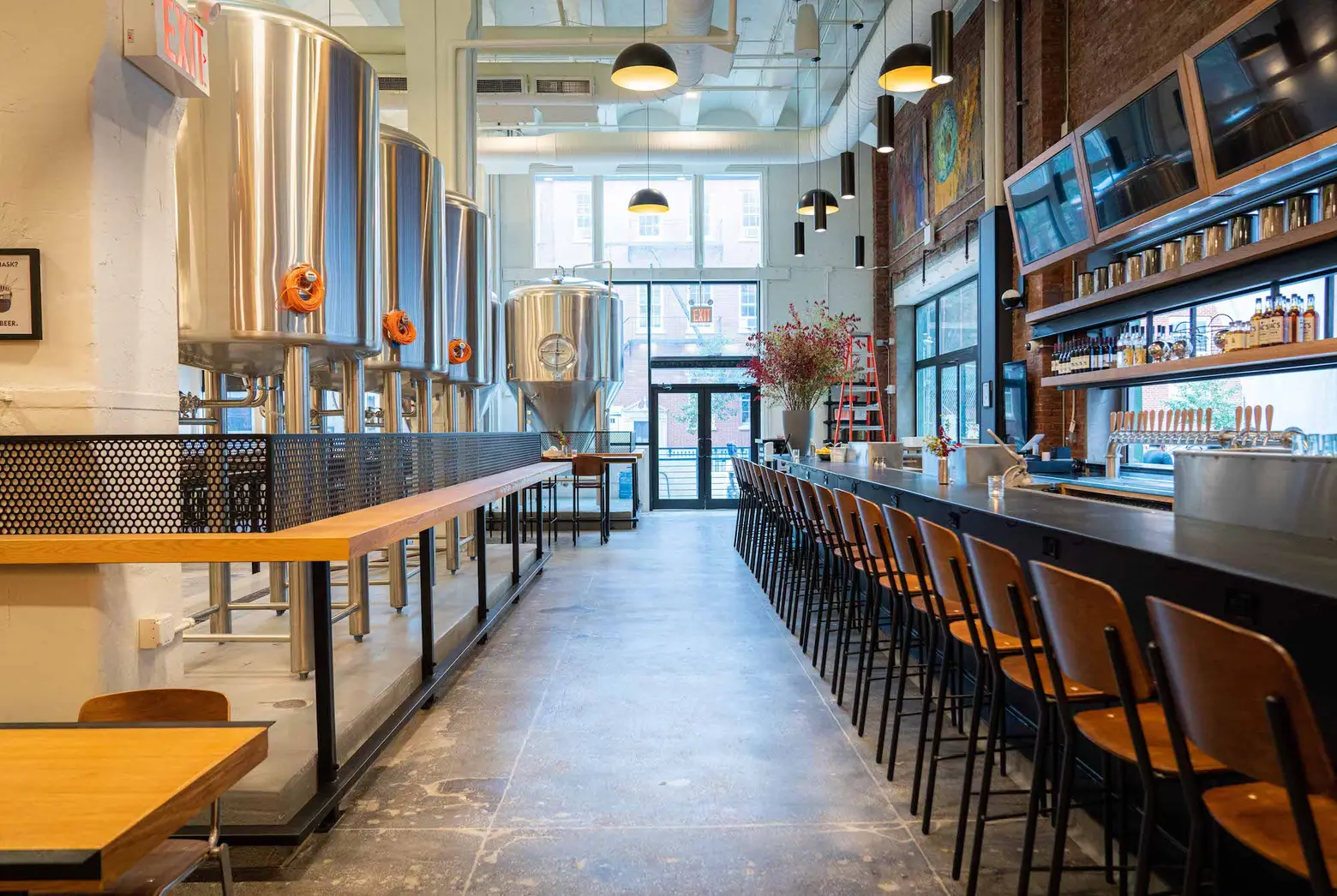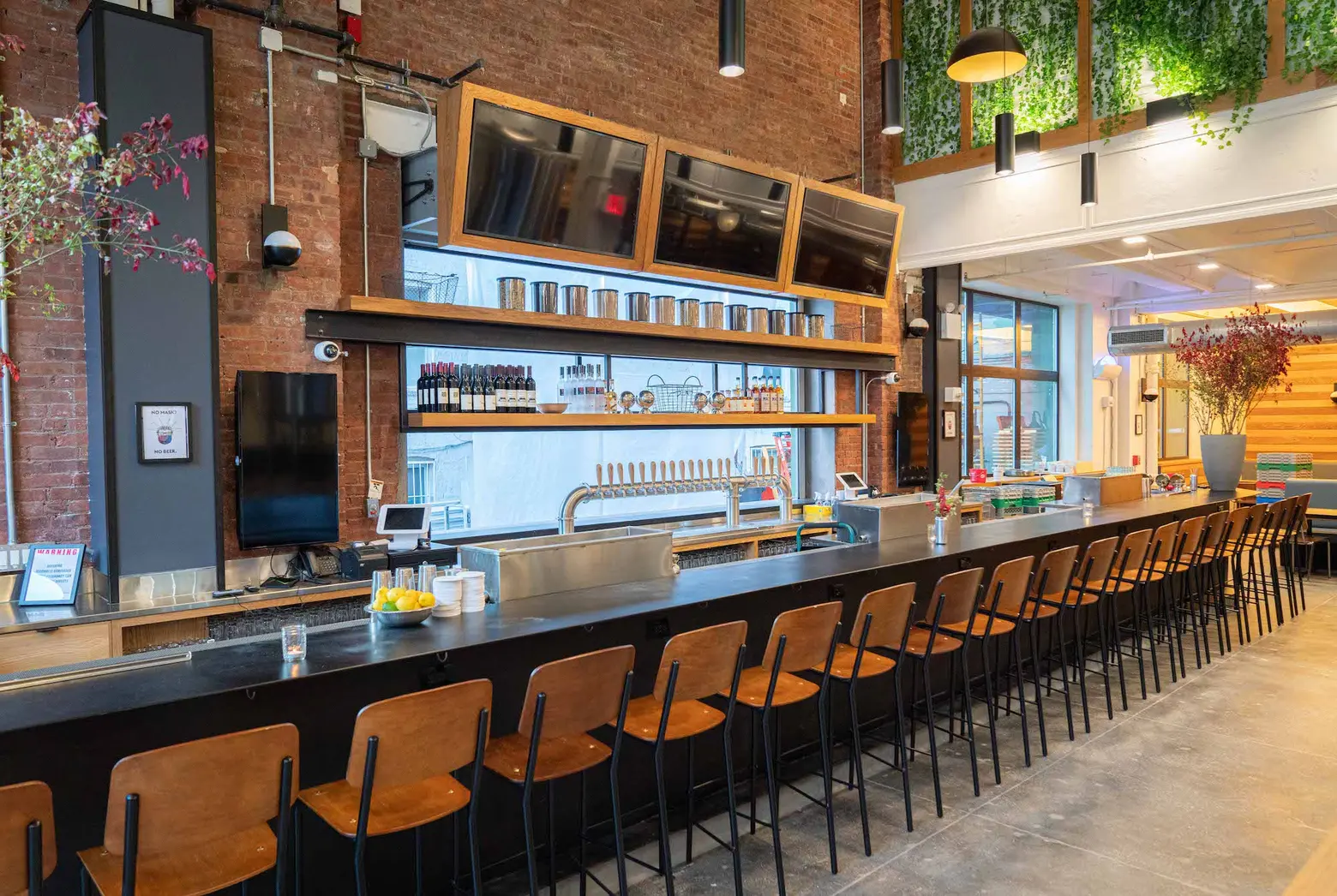 Created by childhood best friends John Dantzler and Joe Correia, Torch & Crown's Soho location is unmatched in size. The main floor of the brewery includes three "brite tanks," an 18-tap blackened steel bar, a large seating area with banquettes, and a private dining area, all with enough seating for 250.
Due to current indoor dining restrictions capping capacity at 25 percent, the main level can serve about 60 people. And outdoor seating in front and a heated section on the side of the building will eventually be able to seat 180 people when full capacity is allowed.
The cellar includes a private events space and a three-vessel brewing system that was custom-fabricated by Deutsche. In this huge space, there's also the "lab," where "yeast handling, microbiology, tasting and quality control," takes place. And even further below, the sub-cellar houses a mill where malted grains are processed in house and an additional 30-barrel brite tank and 10 barrel tank.
Restauranteur Christian Pappanicholas of Murray Hill's the Cannibal will run the food and beverage menu, which is American-focused with both meat and veggie dishes and a number of sharable plates. The opening beer menu includes 10 options on tap, including an IPA, Pilsner, and fruited sour. New York-made wines, ciders, and spirits will also be available.
The restaurant will be open from Tuesday to Sunday, from 12 p.m. to 9 p.m. Make a reservation on Resy here, and order beers for takeaway or same-day delivery here.
All photos courtesy of Torch & Crown Brewing Company