Lottery opens for 30 middle-income units at Bushwick's Gothic church conversion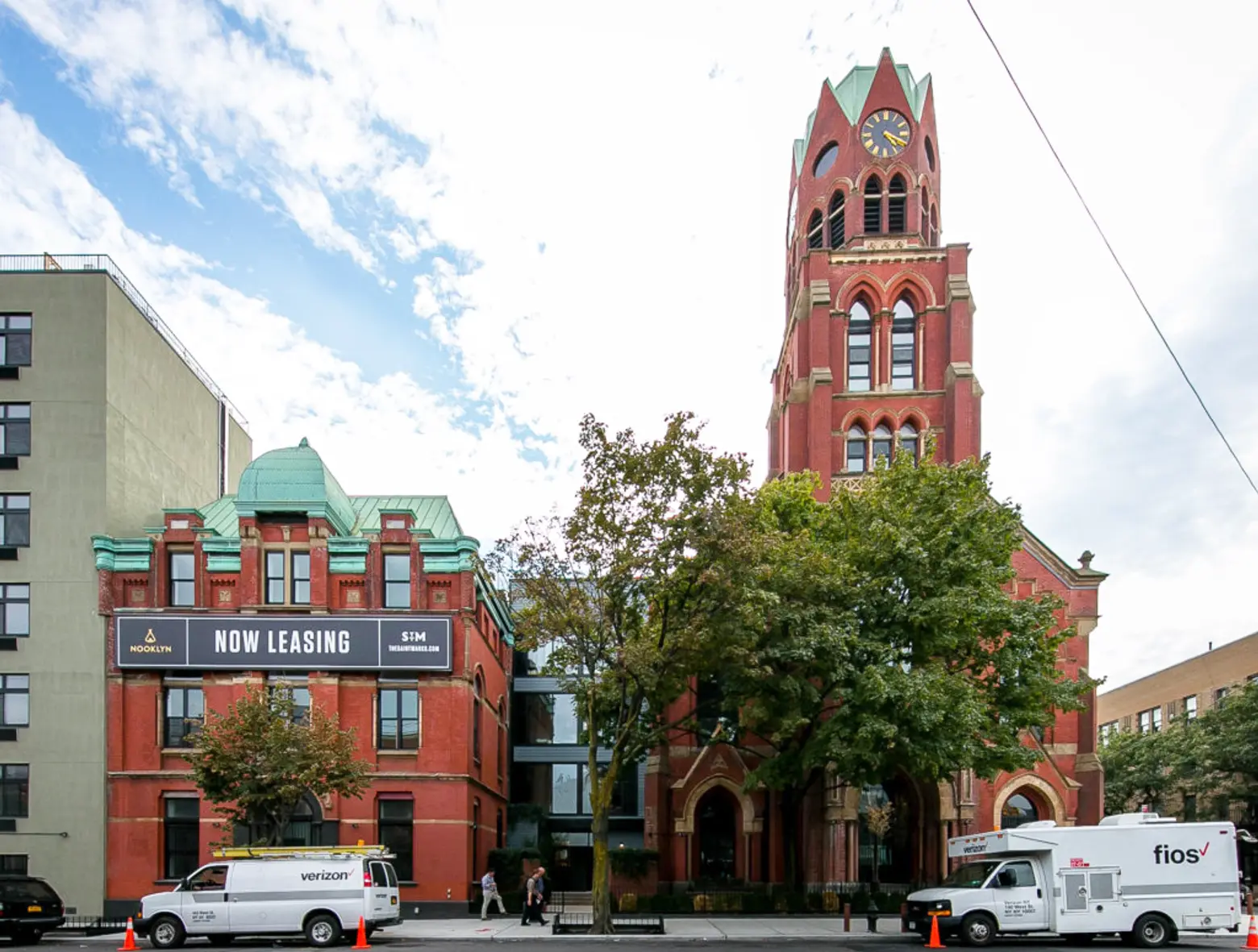 A little over a year ago, an affordable housing lottery opened for 20 low-income units at  The Saint Marks, a Bushwick church-to-rental conversion at 618 Bushwick Avenue. And now, 30 more below-market-rate residences are up for grabs, this time for middle-income New Yorkers earning 130 percent of the area median income. They range from $2,013/month studios to $2,564/month two-bedrooms. The former St. Mark's Lutheran School and Evangelical Church retains its 1890 Victorian Gothic church and four-story former school building but has a seven-story addition from developer Cayuga Capital at the corner.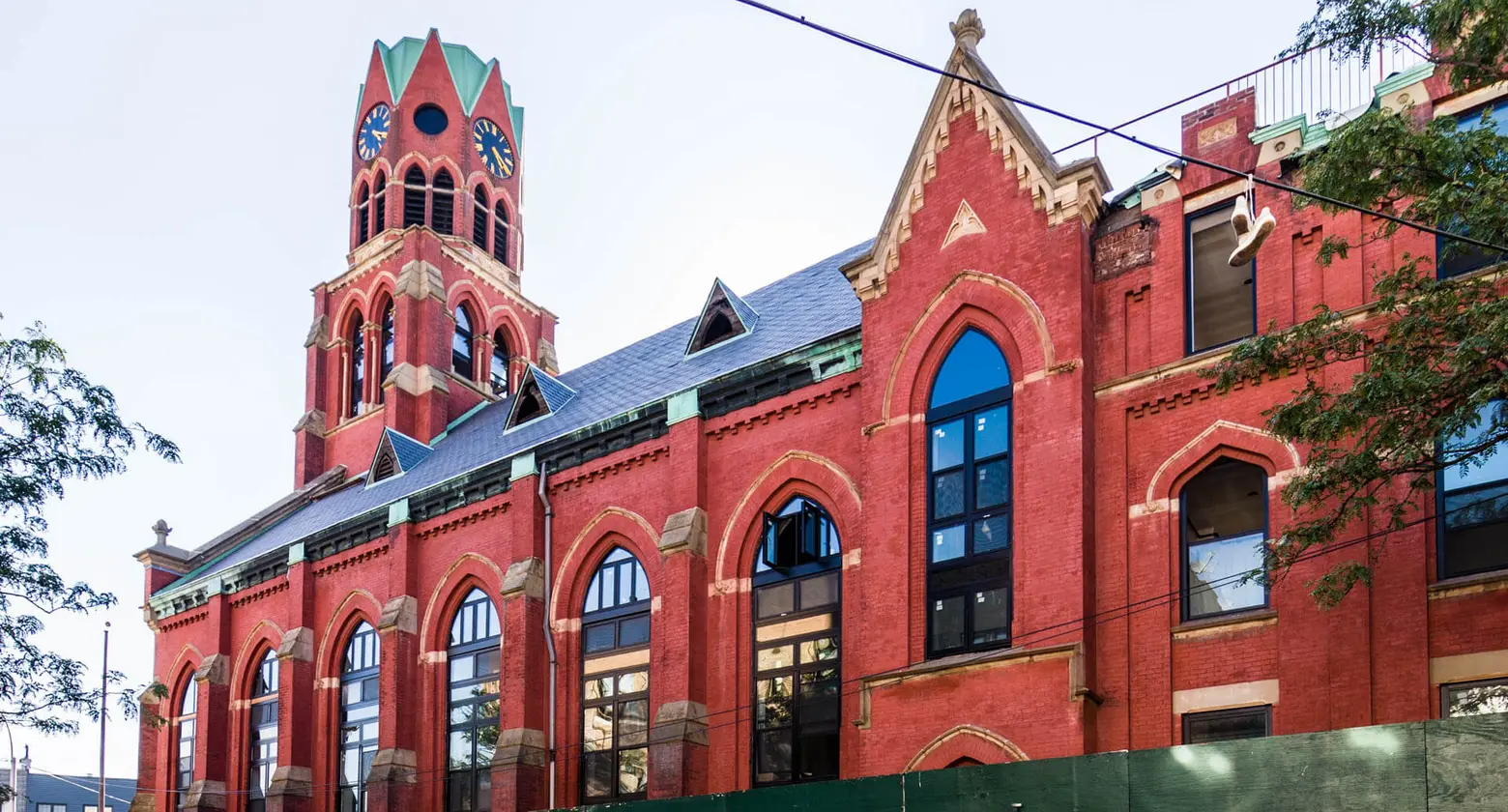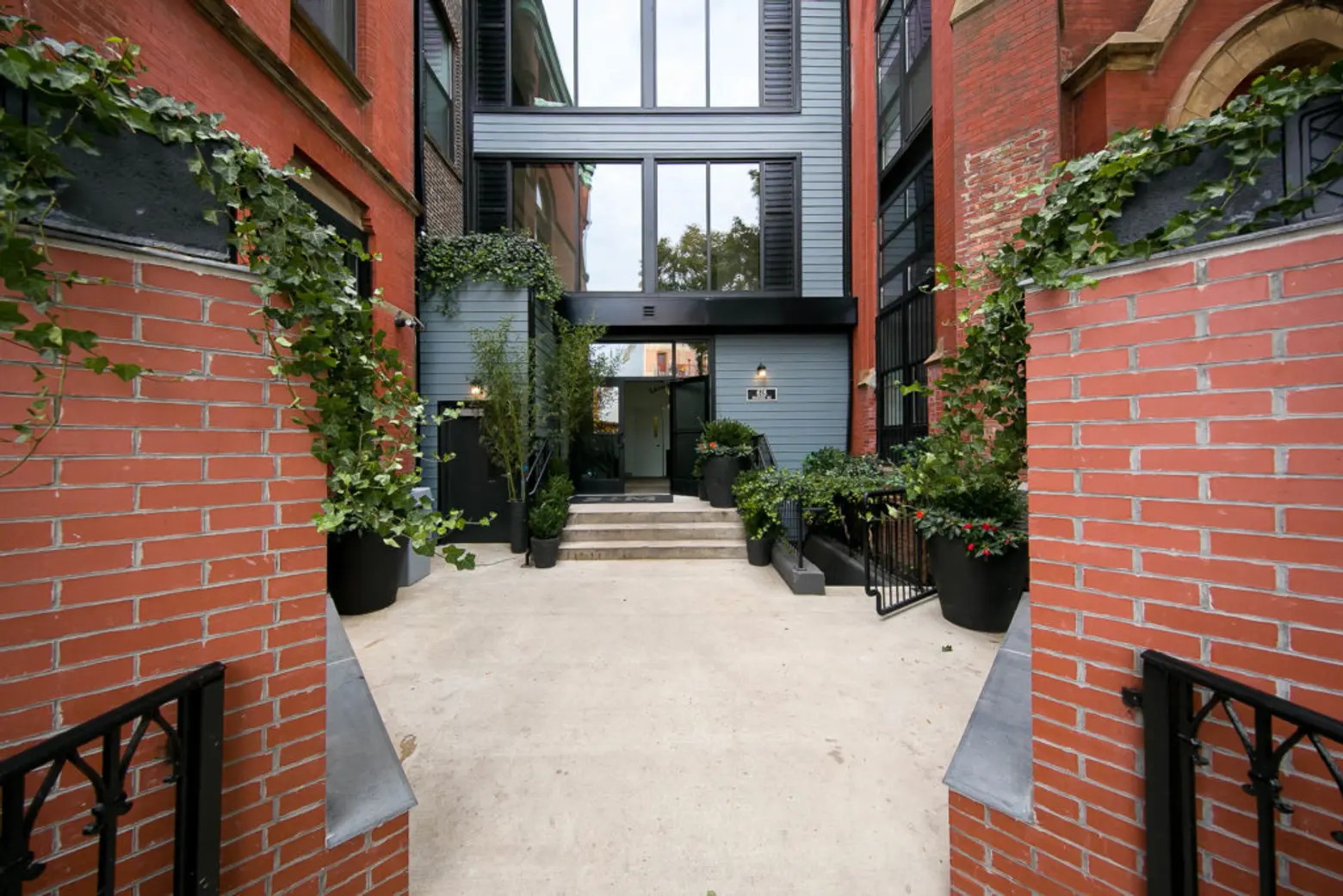 The addition topped out in 2015, and leasing began last November. All three of the structures are now integrated into one unified building with shared amenities such as a parking lot, bike storage, several laundry rooms, and a roof deck.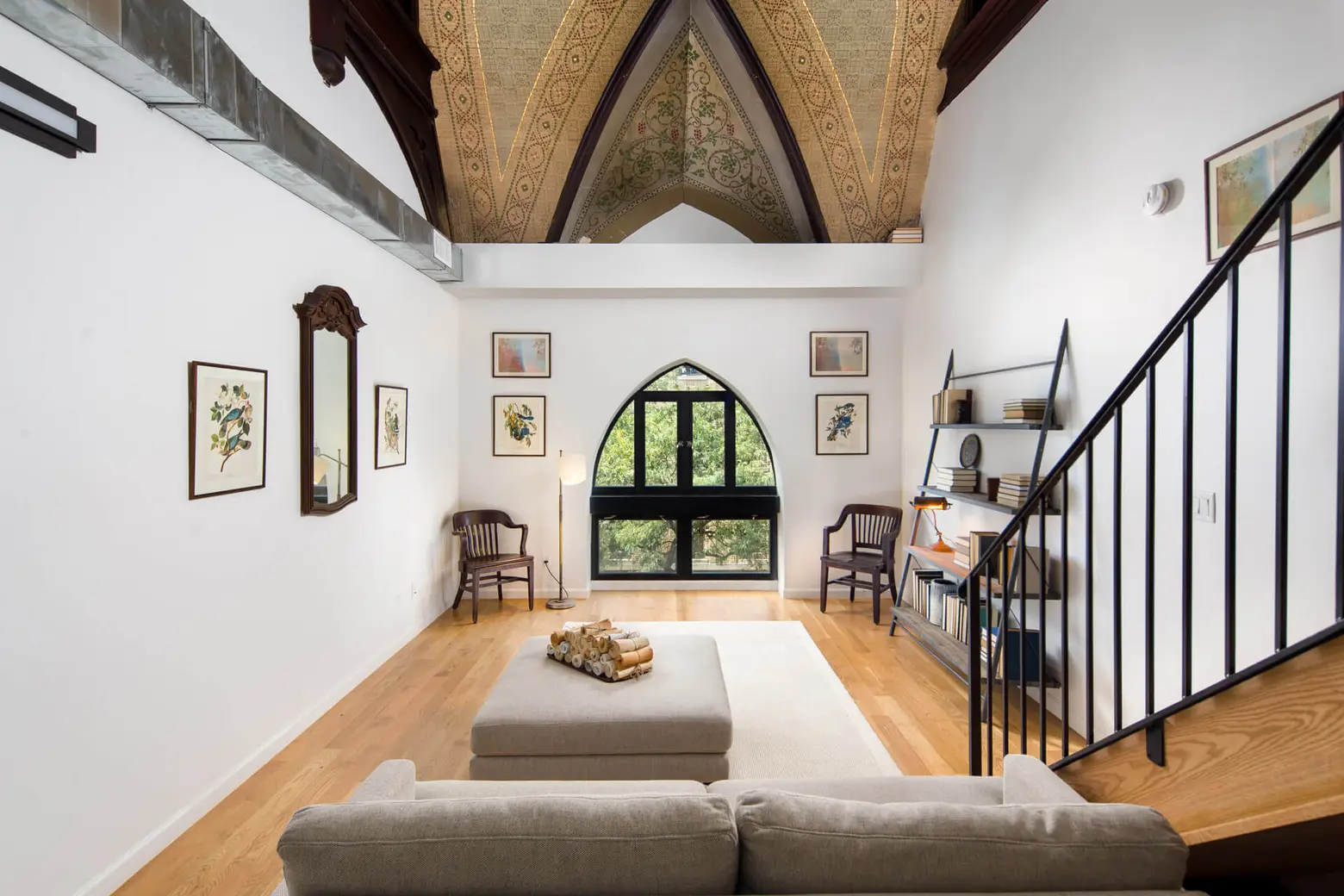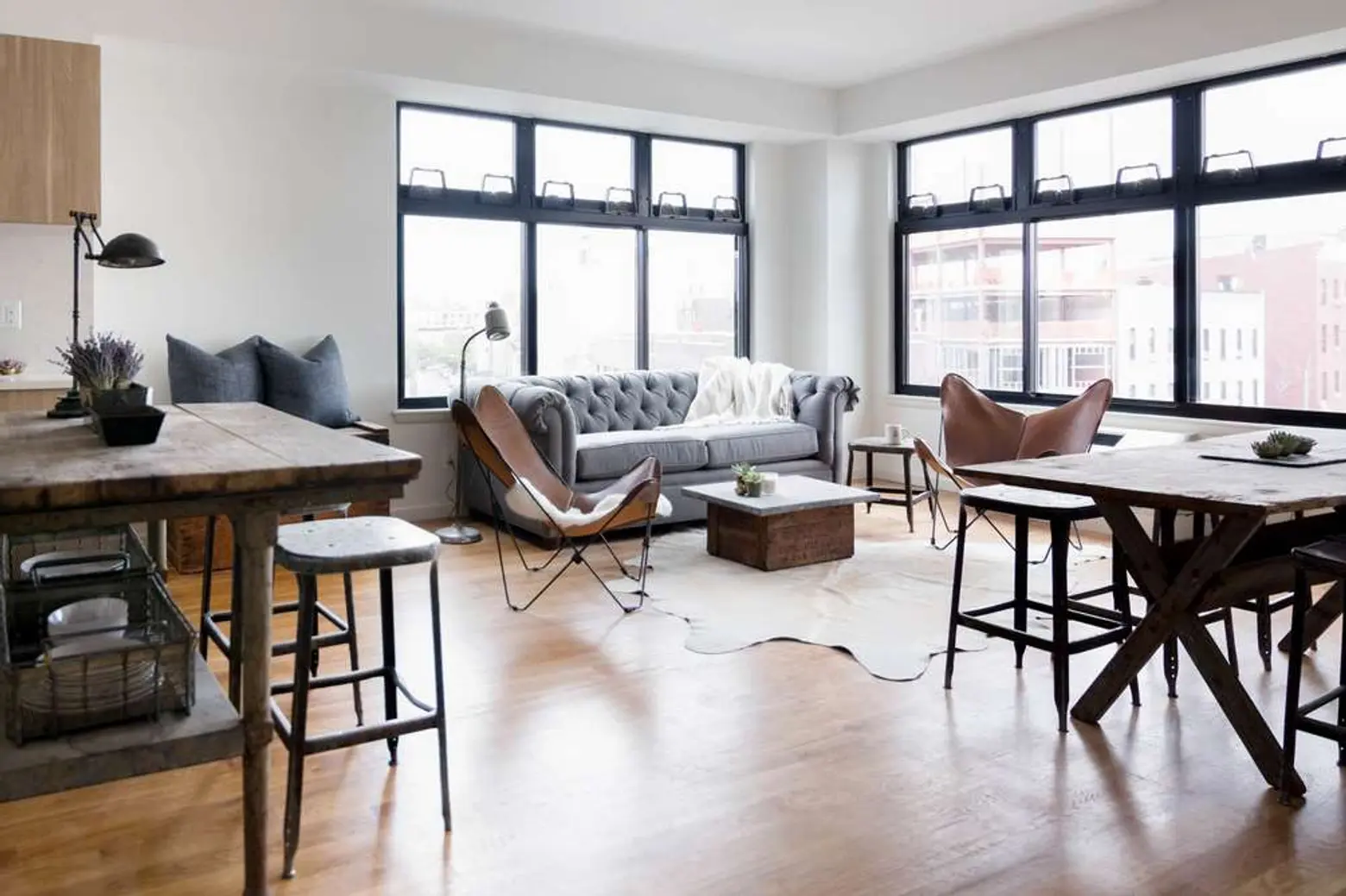 All interior images are for marketing purposes only; they do not represent the specific units available through the lottery
It's not specified in which part of the development the affordable units are, but we'd assume it's in the new portion, as those rentals in the former church have a higher selling point thanks to original details like elaborate arched ceilings decked out with mosaic tilework, wood ceilings beams, and exposed brick. The other apartments are lofty with open layouts, high ceilings, and oversized windows.

By comparison, the market-rate listings in the building start at $2,150/month for studios, $2,375/month for one-bedrooms, and $2,765/month for two-bedrooms.
Qualifying New Yorkers can apply for the affordable units at The Saint Marks until September 5, 2018. Complete details on how to apply are available here (pdf). Questions regarding this offer must be referred to NYC's Housing Connect department by dialing 311.
Use 6sqft's map below to find even more ongoing housing lotteries.
If you don't qualify for the housing lotteries mentioned, visit CityRealty.com's no-fee rentals page for other apartment deals in the city. And find future market-rate listings for 37 Montrose Avenue here.
RELATED:
All images courtesy of The Saint Marks/Nooklyn