Lottery opens for 267 affordable units at new Forest Hills complex, from $738/month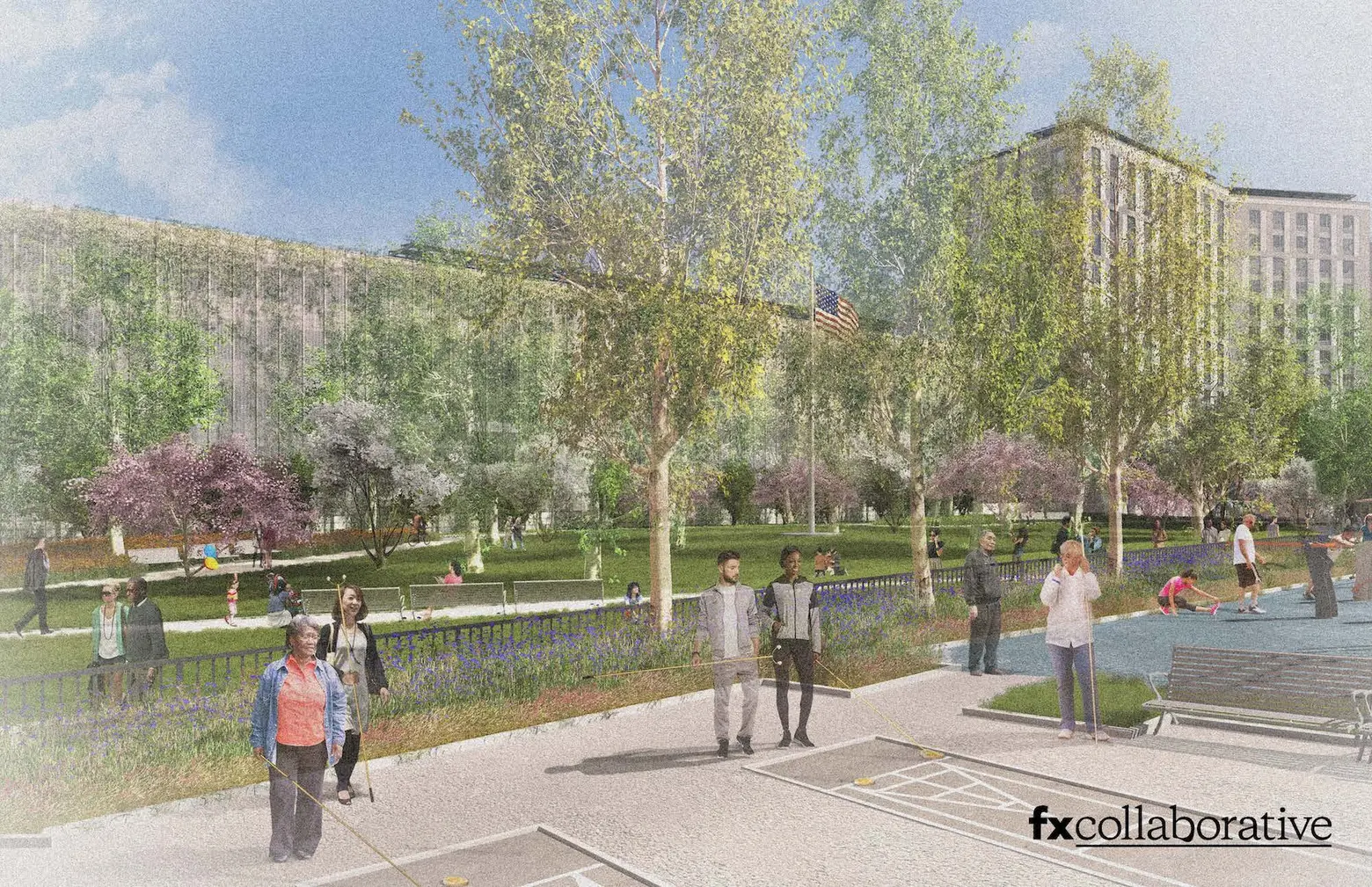 Rendering courtesy of FXCollaborative
A housing lottery opened this week for 267 mixed-income apartments across a massive new residential complex in Queens' Forest Hills. The development, called Apex Place, includes three new buildings, contains over 440 total apartments, and connects to a former public housing site, creating a cohesive property with shared green spaces and pedestrian space. Qualifying New Yorkers earning 50, 70, 110, and 140 percent of the area median income can apply for the units, which range from $738/month studios to $2,975/month three-bedrooms.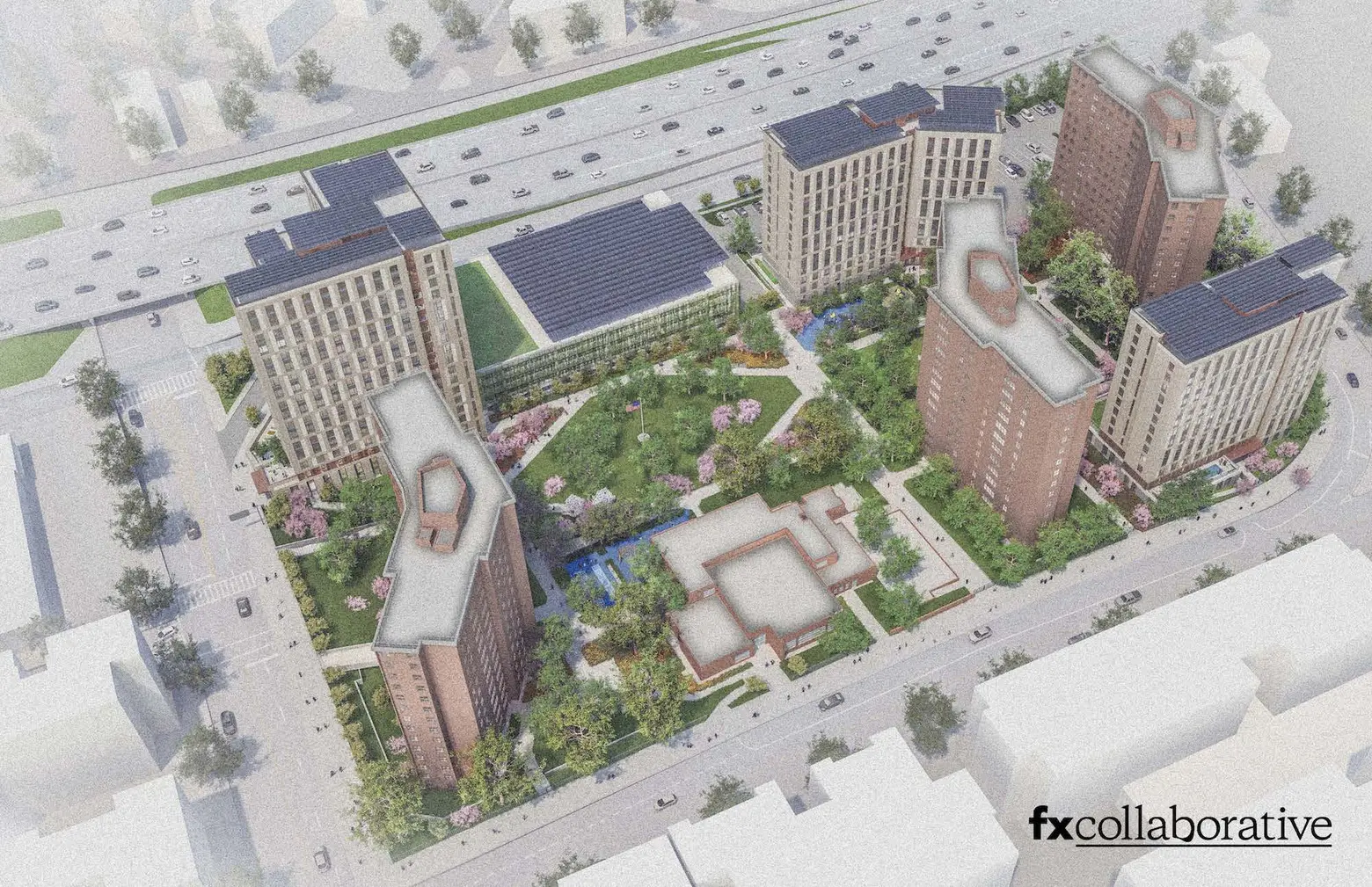 Developed by Phipps Houses and designed by FXCollaborative and Curtis+Ginsberg Architects, Apex Place encompasses three buildings, one 17-story building and two 13-story buildings. The lottery applies to the first two towers completed, with the third tower expected to open in late 2022.
The new development sits next to the Forest Hills Co-Op Houses, whose residents in 2017  voted to go co-op after 40 years as a New York City Housing Authority building and chose Phipps to manage the property. Under the deal, the affordable housing developer bought part of the site for $8.5 million and filed plans to build additional units, with a portion of proceeds going toward the co-op board.
On their website, the architects describe the addition of new towers into the existing residential complex as a way to "reinforce the site's community and organizational framework, while providing densification and community programming to match."
Residences at the new buildings will have oversized windows, dishwashers, air conditioning, and spacious closets. Amenities include roof decks, a children's playroom, and a fitness room. The development includes a central lawn, landscaped grounds, a 4-story parking garage, and community facilities.
Apex Place sits near Flushing Meadows Corona Park, home to the Queens Museum, New York Hall of Science, Citi Field, and the Arthur Ashe Tennis Stadium.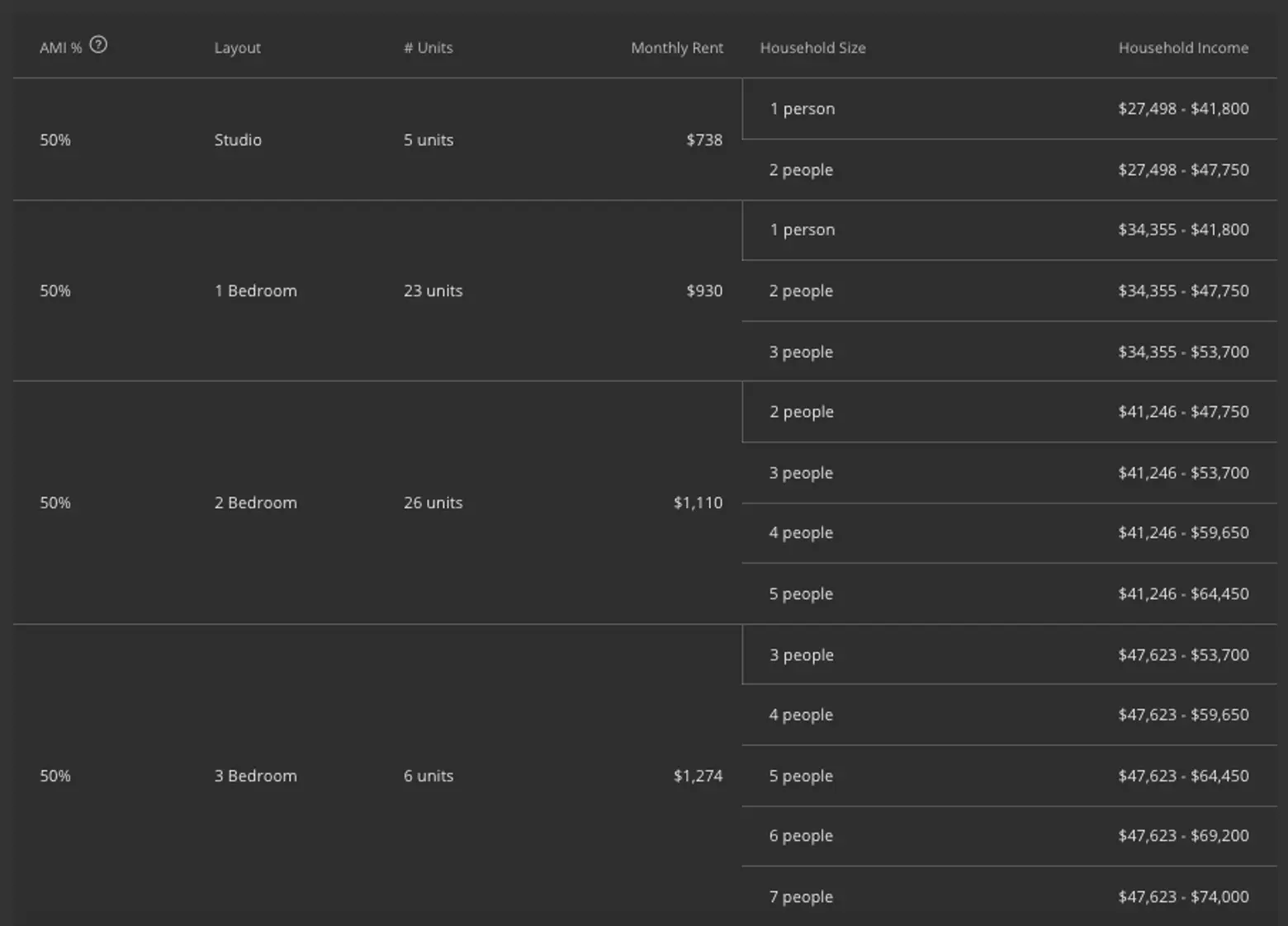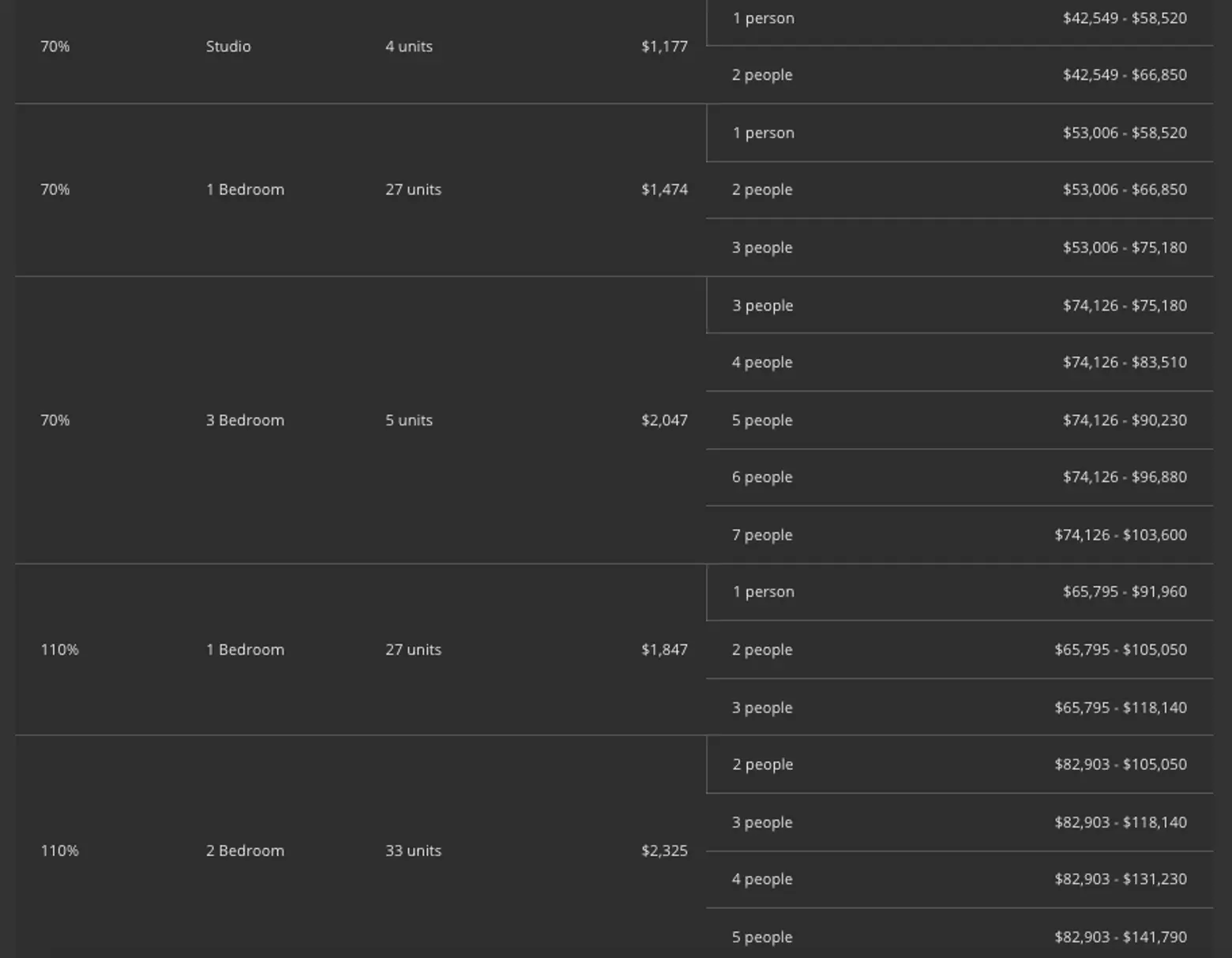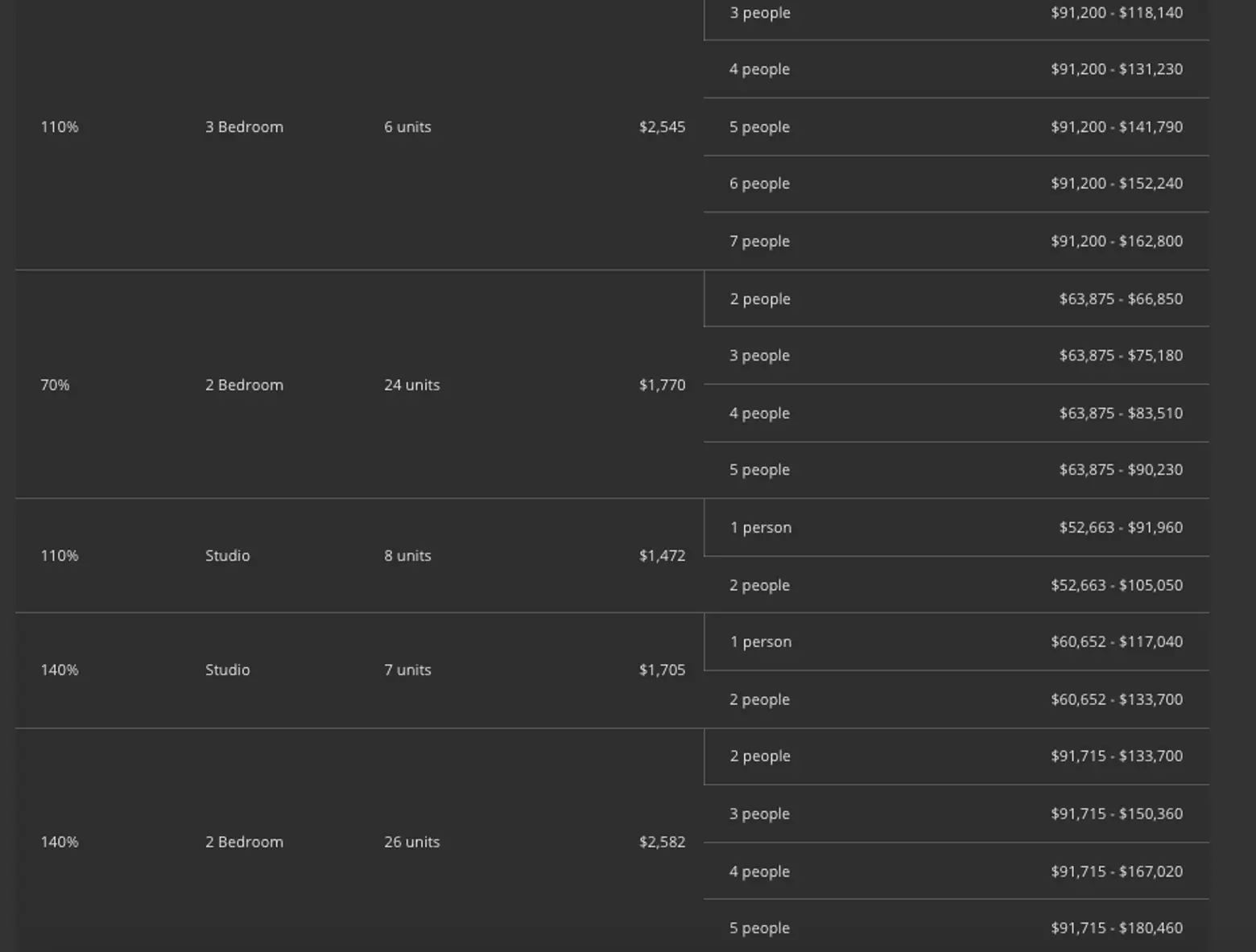 Qualifying New Yorkers can apply for the affordable units until November 16, 2021. Fifty percent of the units are set aside for residents of Queens Community Board 6. Complete details on how to apply are available here. Questions regarding this offer must be referred to NYC's Housing Connect department by dialing 311.
If you don't qualify for the housing lotteries mentioned, visit CityRealty.com's no-fee rentals page for other apartment deals in the city.
RELATED: