Lego Architecture Studio is a Grown-Up Version of the Famous Building Blocks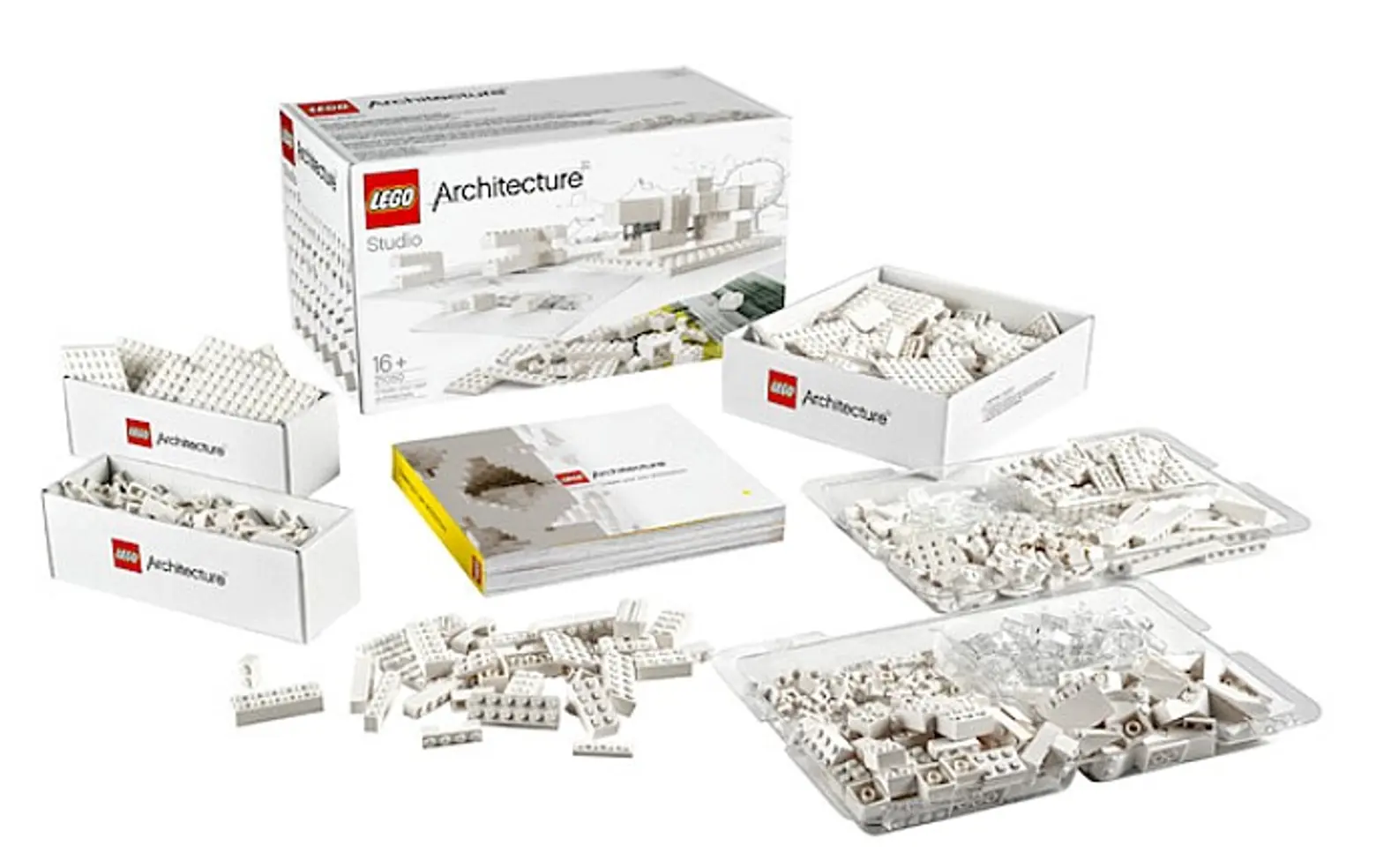 We'll now have an excuse to relive one of our favorite childhood pastimes. Danish toy company Lego has taken its world-famous building blocks to the next level, giving the children's toy a sophisticated update geared toward architects and designers. Lego Architecture Studio is the first set of the plastic, snap-together blocks to come without instructions. Comprised of more than 1,200 pieces of 76 different unique shapes, options range from standard bricks to chamfered wedge-shaped blocks.
Lego's traditional primary colors have been replaced with monochromatic white and translucent pieces, and the building elements are clean, simple, and void of embellishment, providing the user with an endless array of possibilities.

The Architecture Studio set comes with a 250-page guidebook for inspiration, which features contributions from high-profile architects such as Sou Fujimoto, Ma Yansong, and Moshe Safdie. Within the manual are thematic examples of architecture that provide ideas about scale, mass, surface, section, modules, and repetition.
Lego's new offering follows on the heels of its highly successful Lego Architecture series, which offers kits to construct replicas of some of the most notable works of architecture, from Frank Lloyd Wright's Falling Water to the Sydney Opera House. Lego Architecture Studio will become available in the UK and Europe for the first time this month. Thankfully, we can order the $160 kit online here in the US.
[Via The Guardian]
Images courtesy of Lego