This new Mexican restaurant takes you on a cruise along the Hudson while you eat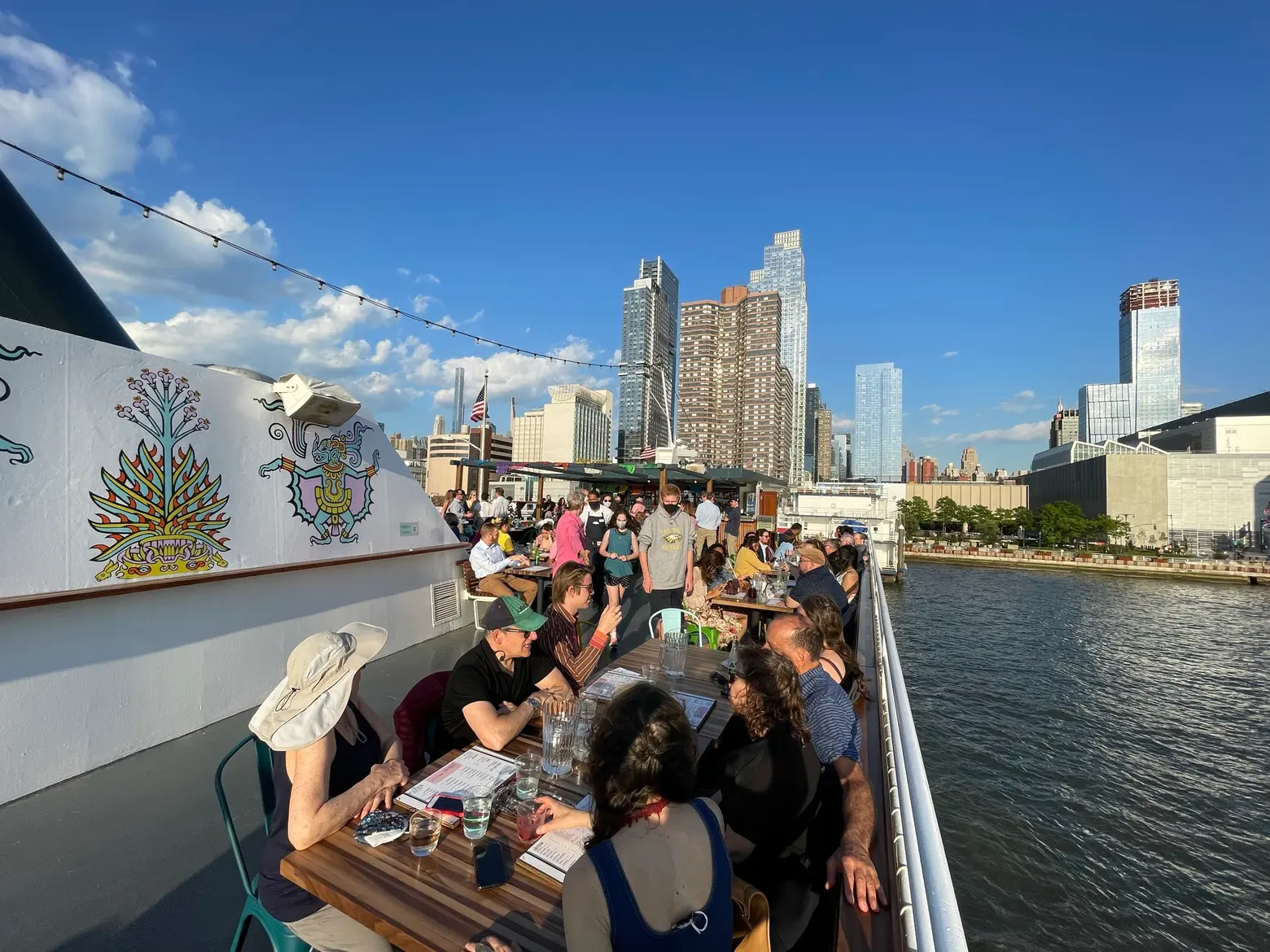 A new Mexican restaurant opened in Manhattan this week, but unlike most others, it's not on land. La Barca Cantina is located on a three-story boat at Pier 81 off West 41st Street, and it will take short cruises throughout the day as guests enjoy Mexican-inspired street food, tequila, mezcal, and cocktails.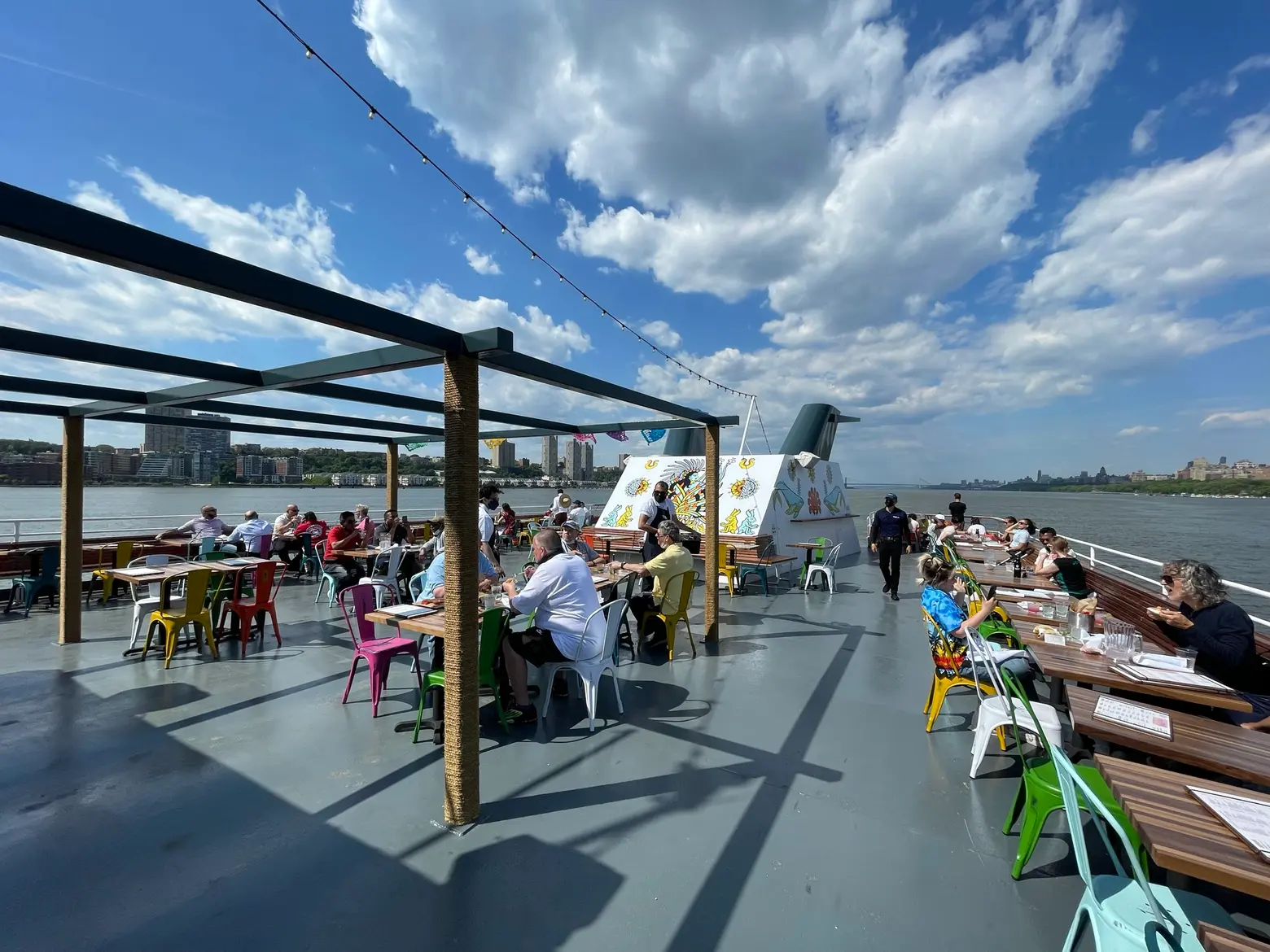 According to operator New York Cruise Lines, La Barca Cantina is New York's first and only floating Mexican restaurant. Also at Pier 81 is their sister restaurant, North River Lobster Company, the popular lobster shack also located on a boat.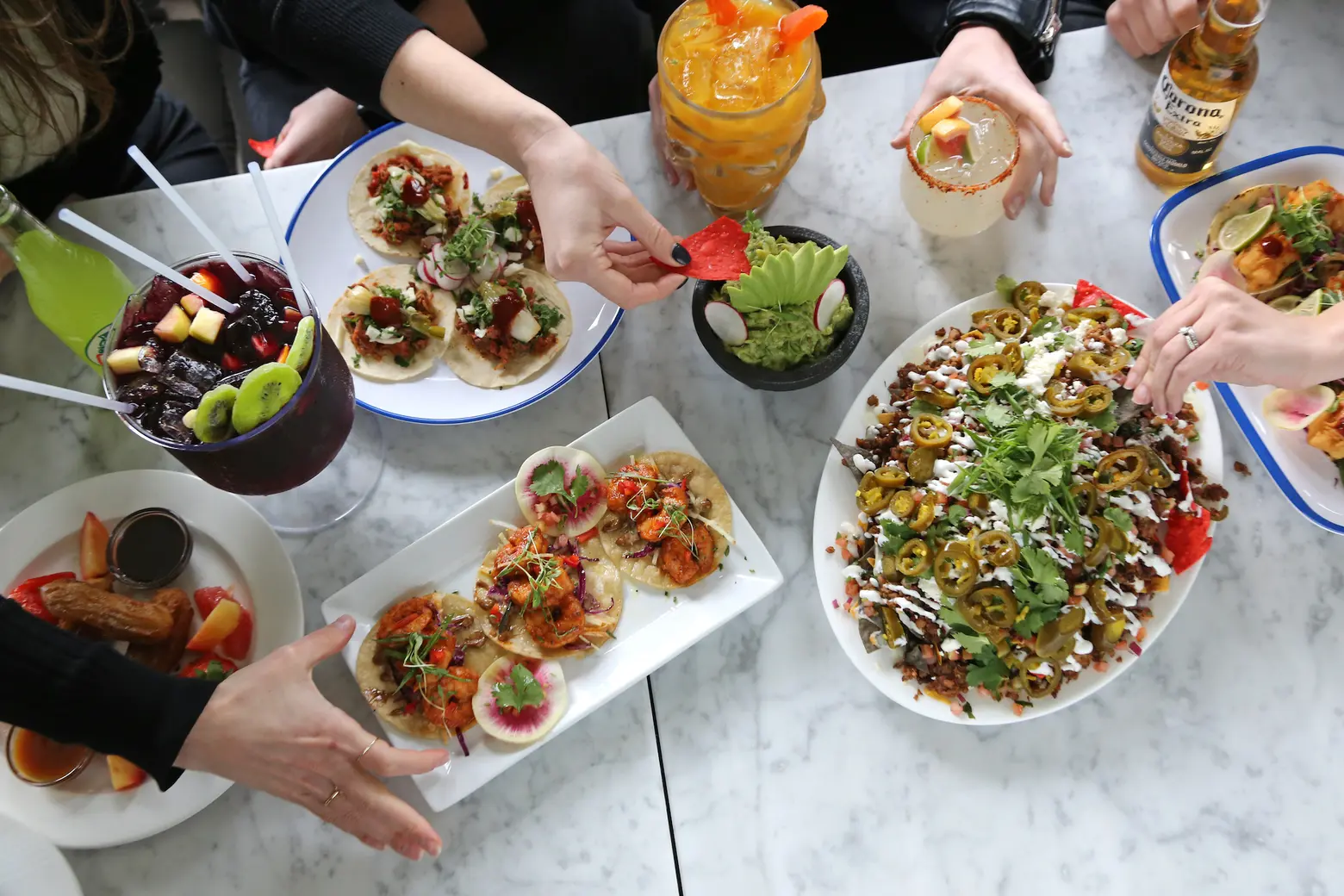 The agave-based spirits–mezcal, tequila, sotol, and racilla–are the focus of the beverage menu, which includes flights for sampling. As for the food, the heart of the menu is a selection of tacos that includes classics like chicken, shrimp, and al pastor, as well as Tony's Campechano, a combination of beef, pork, and roasted scallions discovered that Craig Kanarick, New York Cruise Lines' CEO discovered while on explorations in Mexico City. Most of the rest of the menu is designed for snacking and sharing. For example, the Fiesta Platter is a giant boat filled with finger-foods, including a whole Mexican fried chicken, onion rings, jalapeño poppers, and a wide range of salsas.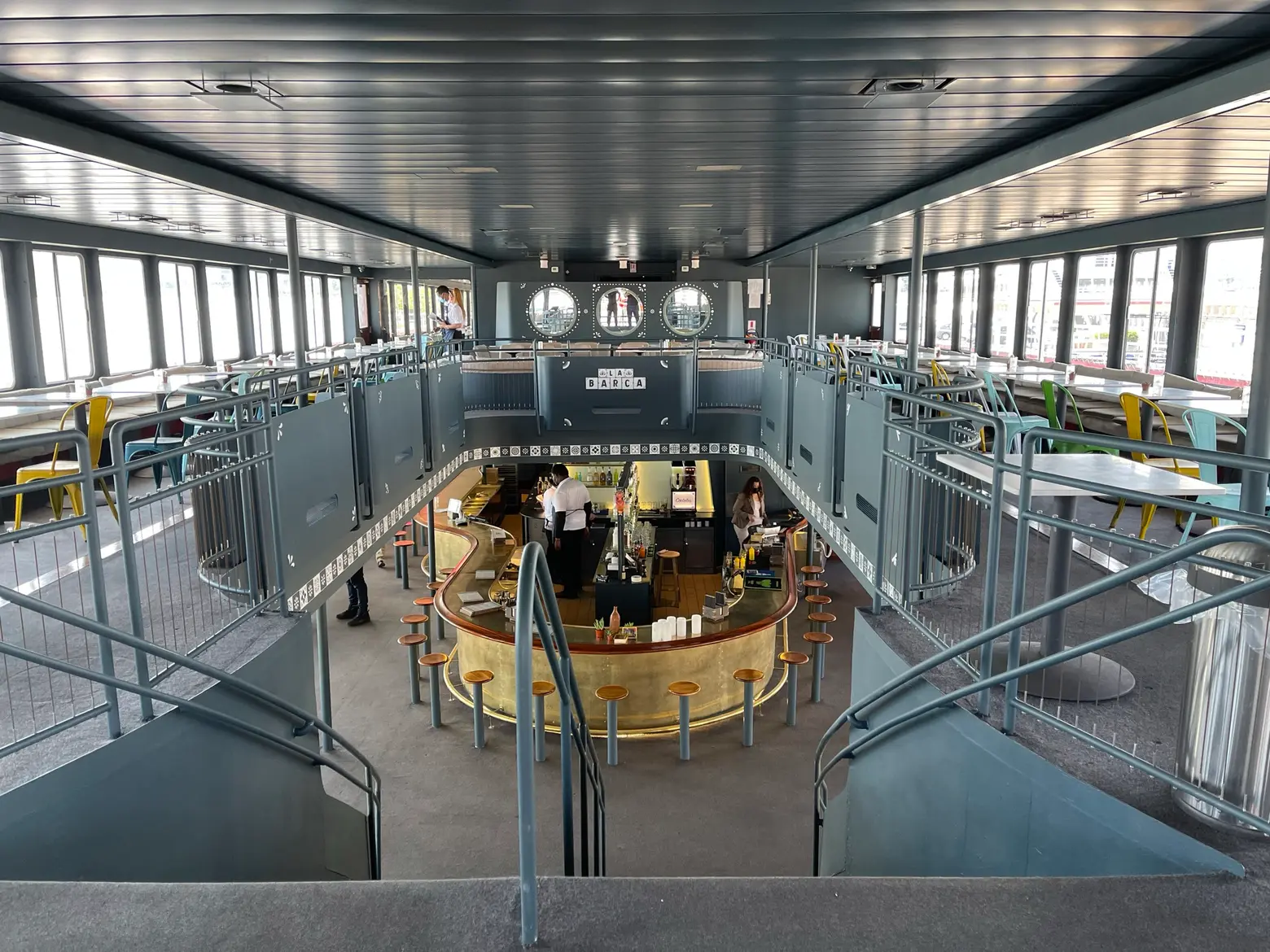 The expansive outdoor top deck is, of course, the main draw, but there's also a bi-level interior space with two additional bars and seating. Artist Tlisza Jaurique, the first woman of Mexican-American descent to exhibit at the Met, is creating a custom art piece for the restaurant.
La Barca Cantina is open Wednesday through Sunday (see website for exact hours). Guests can purchase a $10 boarding pass that is valid for sailings throughout the day online or in-person at the box office at Pier 81.
RELATED:
All photos courtesy of La Barca Cantina