See inside Urbanspace's new food hall in Midtown West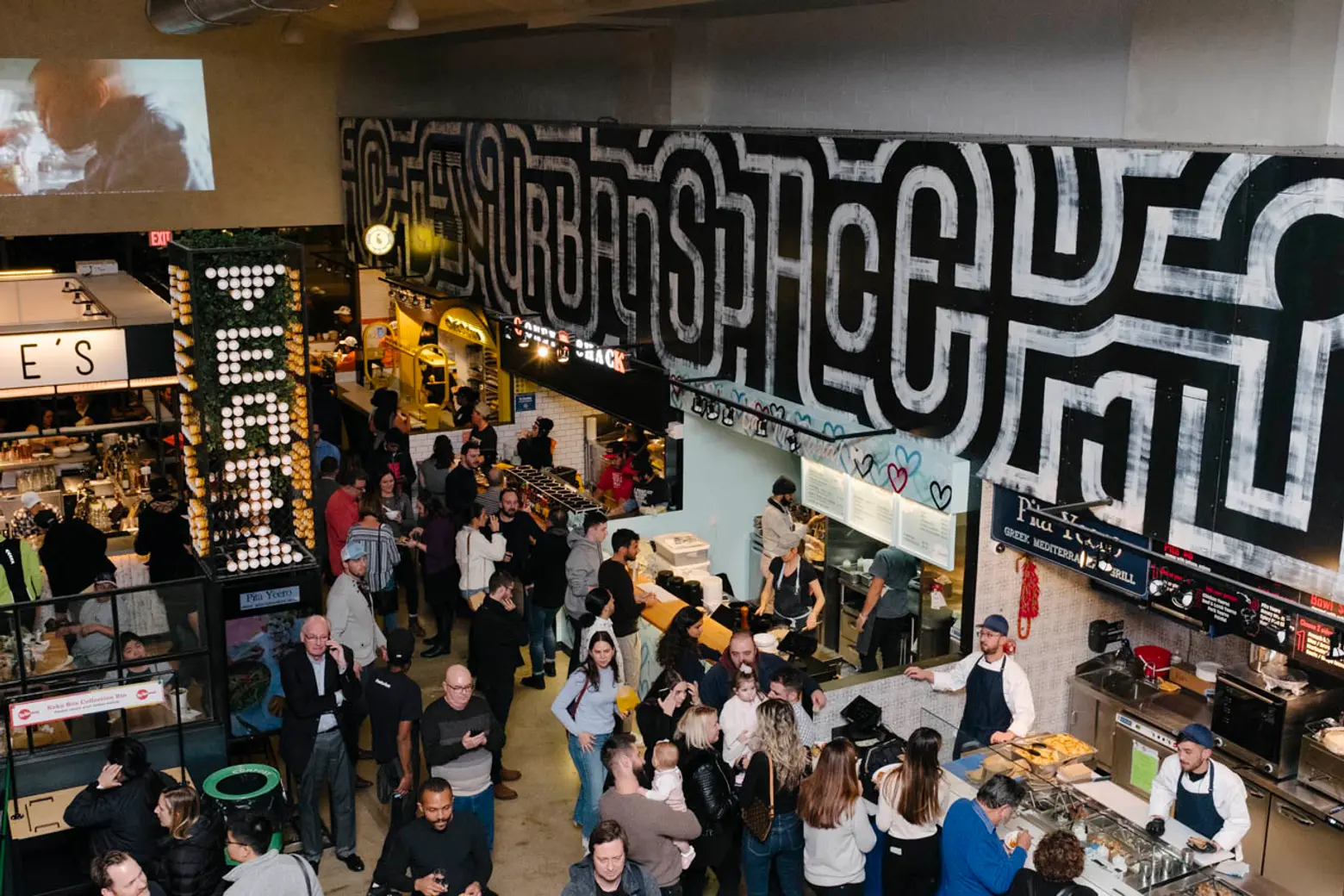 A new Urbanspace food hall opened up in Midtown on Wednesday with 15 vendors and plenty of options for the lunch crowd and beyond. It's the fourth permanent location for the company that's also behind many of New York City's seasonal markets and food halls. Located in the space formerly occupied by Bobby Flay's Bar Americain at 152 West 52nd Street, the list of vendors offers a mix of new and established names "aimed to cater to New Yorkers and visitors alike," most notably classic Flatiron sandwich shop Eisenberg's first offshoot.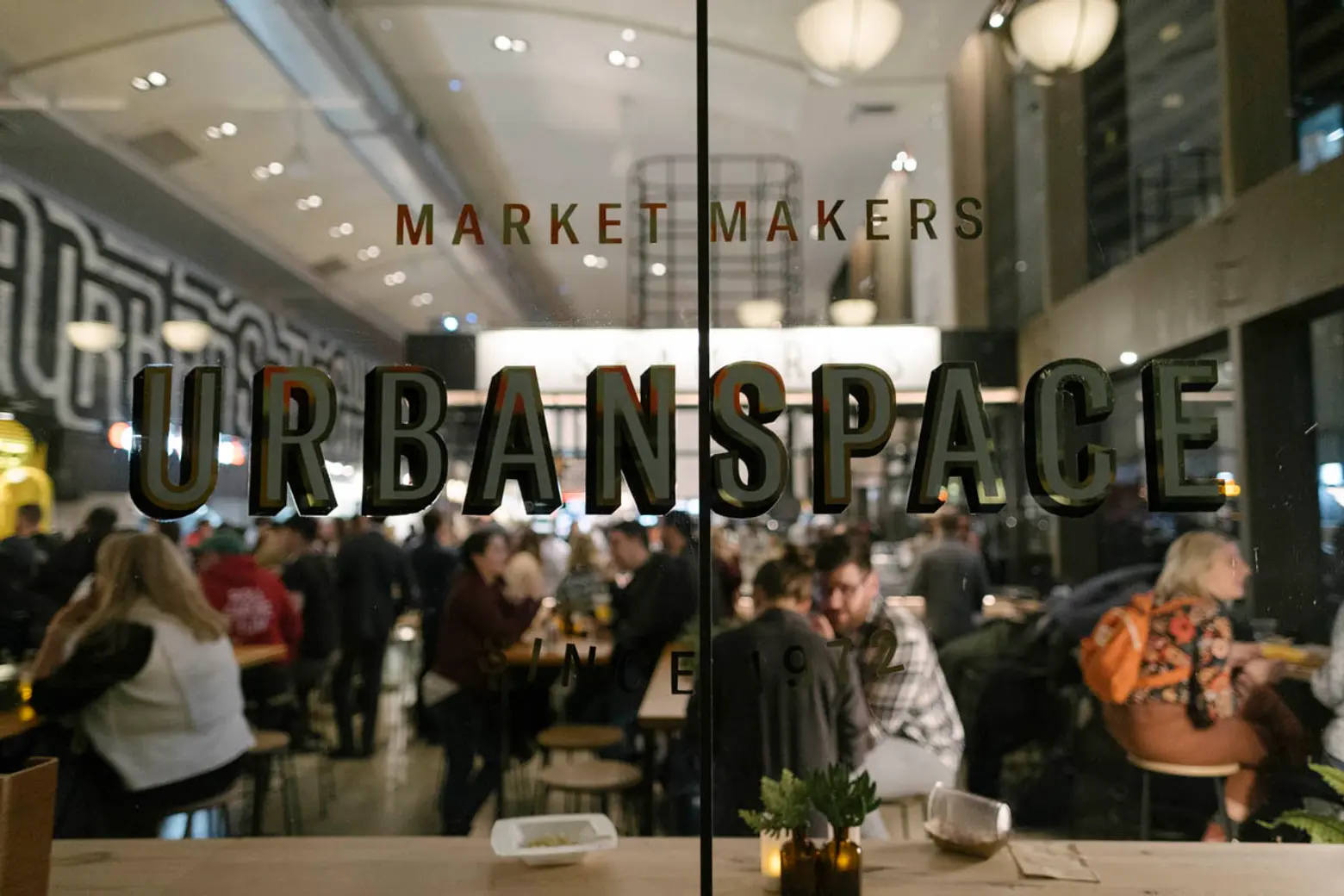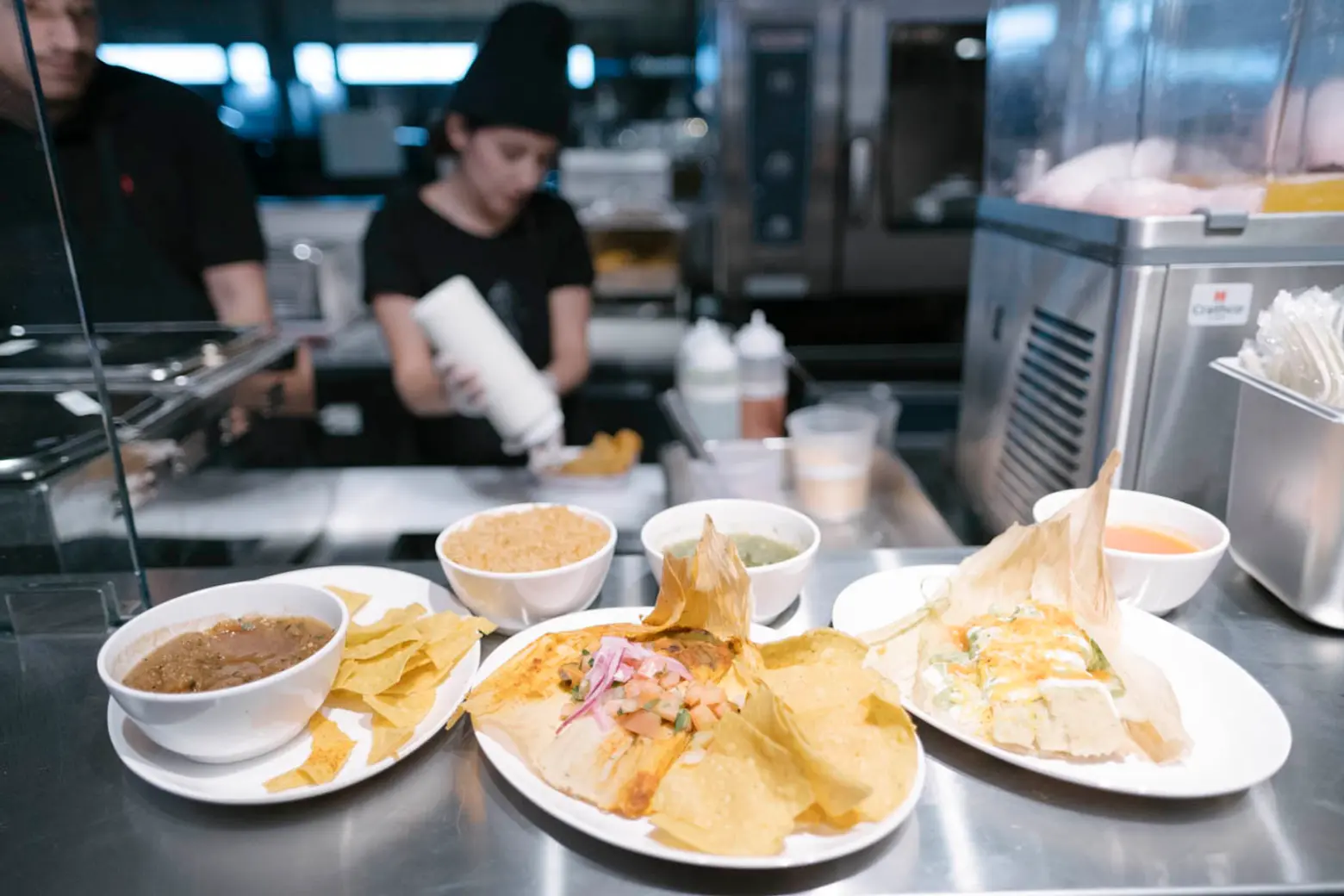 Eisenberg's is offering a slightly reduced menu of classic NYC deli sandwiches and their famous milkshakes and egg creams. Other outposts that are sure to be crowd-pleasers include Bushwick's Roberta's pizza, Harlem's Lolo's Seafood Shack, and the South Bronx's City Tamale. Also of note is TomoTomo, a new concept from the TabeTomo team offering traditional ramen and Japanese small plates, Mediterranean spot Pita Yeero, and new vegan café Plant Junkie.
There's seating for roughly 250 people across the 12,000-square-foot space. A mezzanine level features a full bar run by Seamore's, which also has a second bar on the main level. The large-scale mural was done by local artist Caetano Calomino.
The 52nd Street location will serve as a pilot for the company's "Green New Market" initiative to encourage the use of reusable and compostable items. You'll still spot some plastic in use—for now, at least—but if you have your order to stay, it'll come on a washable plate. According to a recent press release, a digester will be installed at some point, "with a live-feed showing how much waste, water, and energy are being saved through the market's efforts."
Urbanspace has another year-round Midtown location in the works just two blocks away at 135 West 50th Street, set to open this summer.
RELATED:
Photos by Laura Fontaine