See inside The Deco, an eclectic new food hall in Midtown West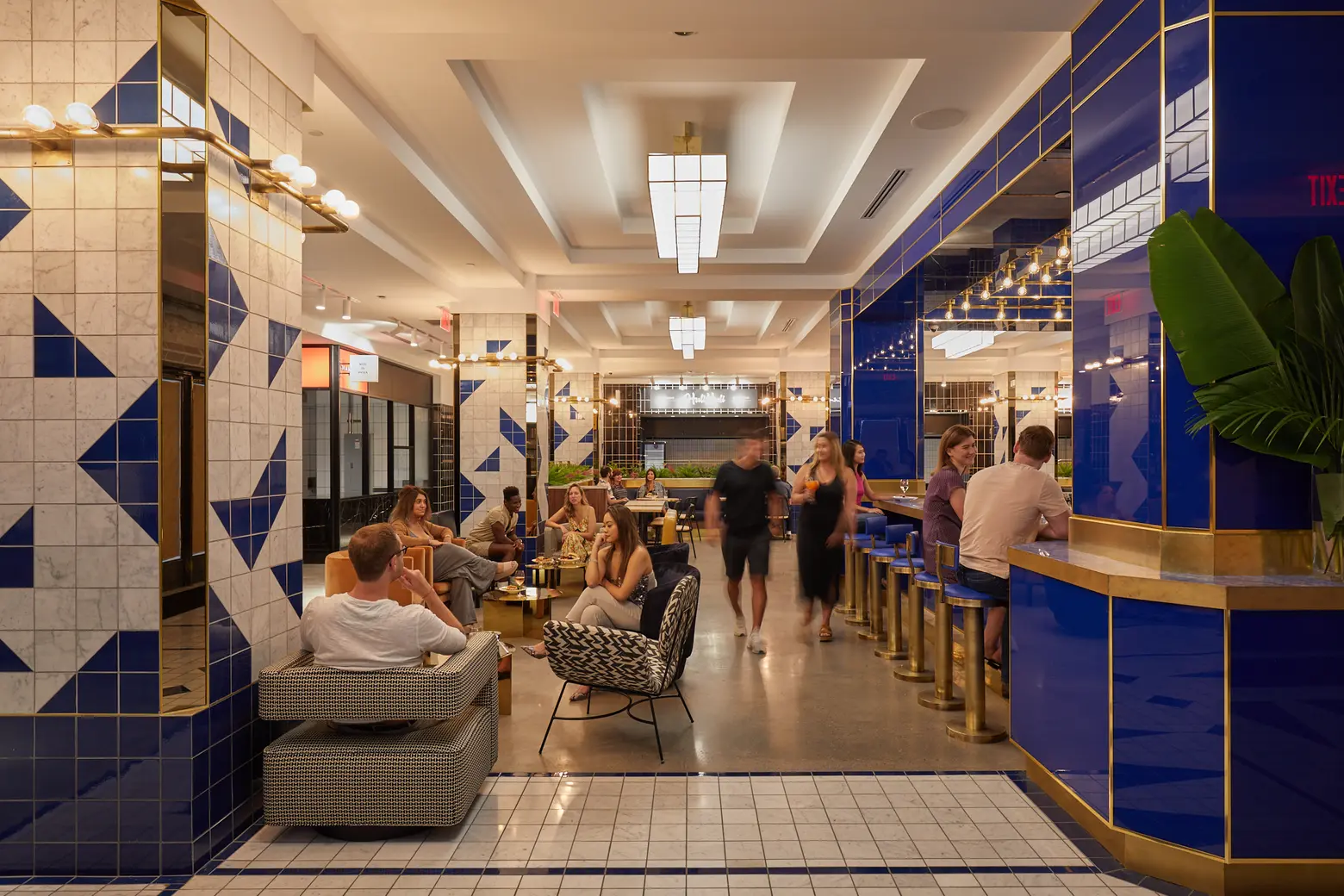 A new food hall opened this month in Manhattan's Garment District, adding some bold flavors to the mostly lackluster options in the neighborhood. Located at 231 West 39th Street, The Deco Food + Drink features eight family-owned vendors, a cocktail bar, and event space. An ode to 1920s New York, the Carpenter & Mason-designed space features an Art Deco aesthetic, with geometric tiles, bright blues, and brass accents framing each section.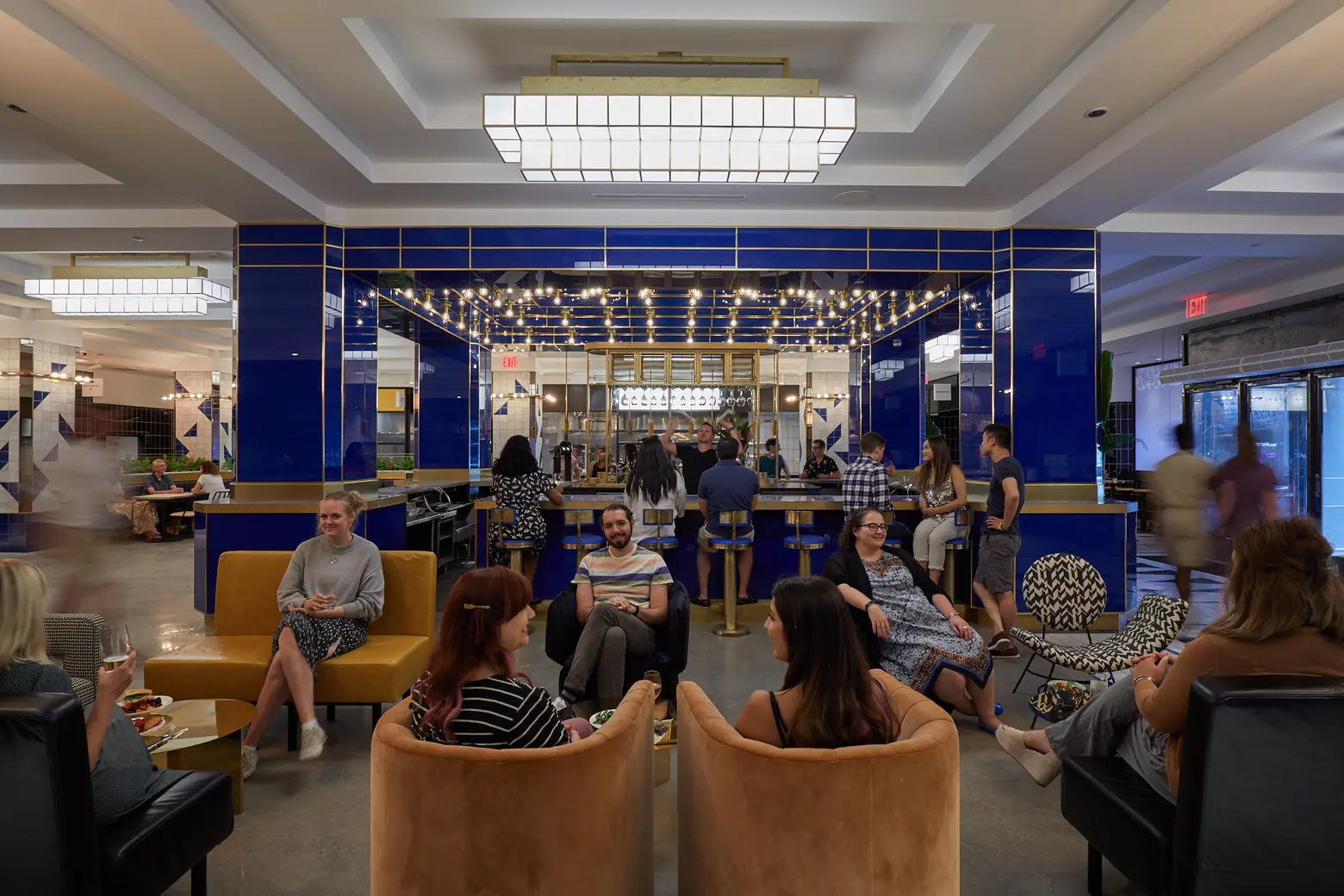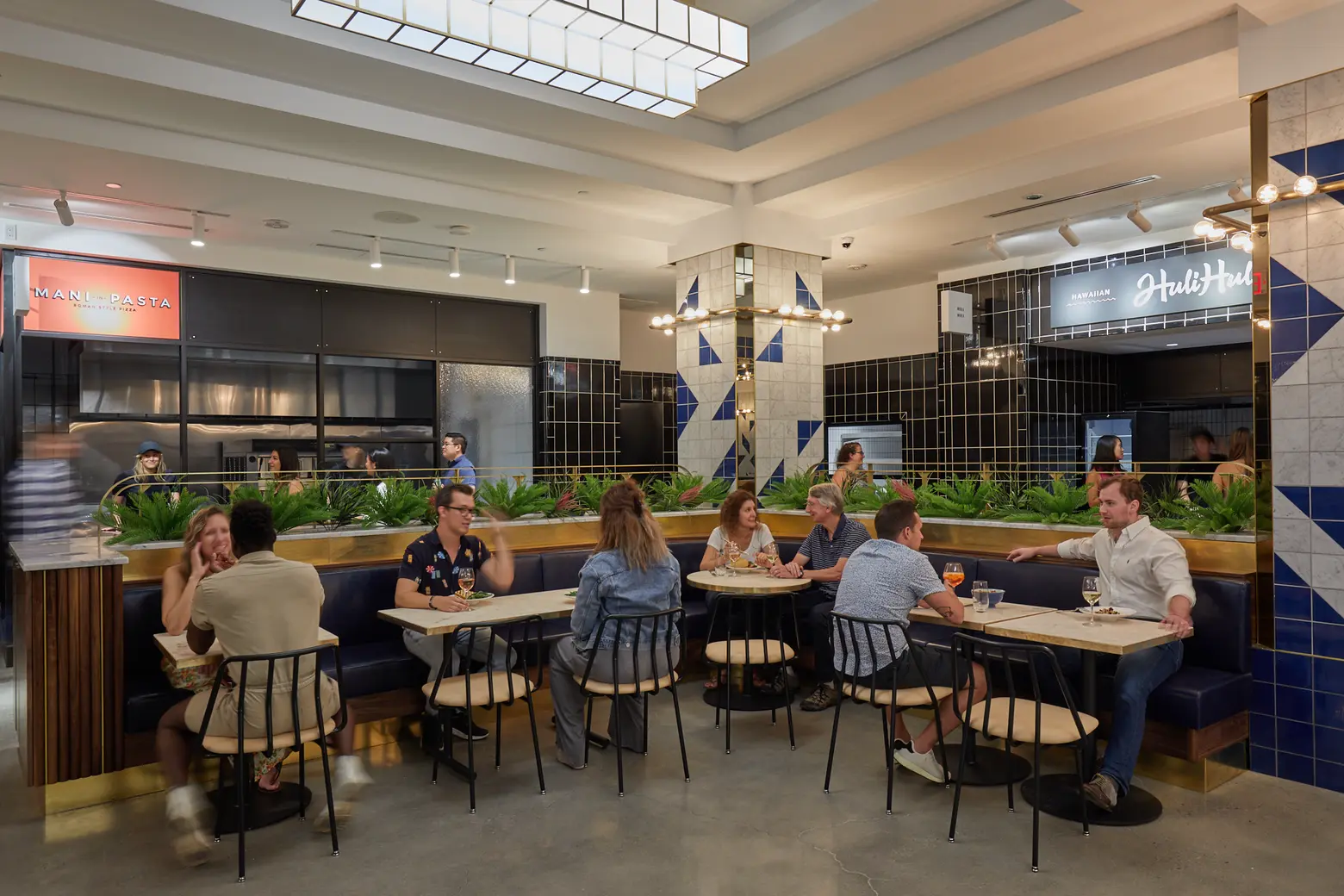 Photos by Max Lau
Founded by Doris Huang, a former Godiva Chocolate executive, the food hall offers a variety of cuisines, like Hawaiian chicken, Brazilian bites, and Afghan comfort food. It will cater to both the lunch-time crowd of office workers and tourists, open until 9 p.m. daily.
Currently operating as a soft opening, expect full-service hours starting Monday, Jan. 6. The Deco Bar, opening at the end of the month, will serve wine, cocktails, and locally-brewed beers. Operating hours run weekdays from 7 a.m. to 9 p.m. and weekends 8 a.m. to 10 p.m.
See the full list of vendors at The Deco below: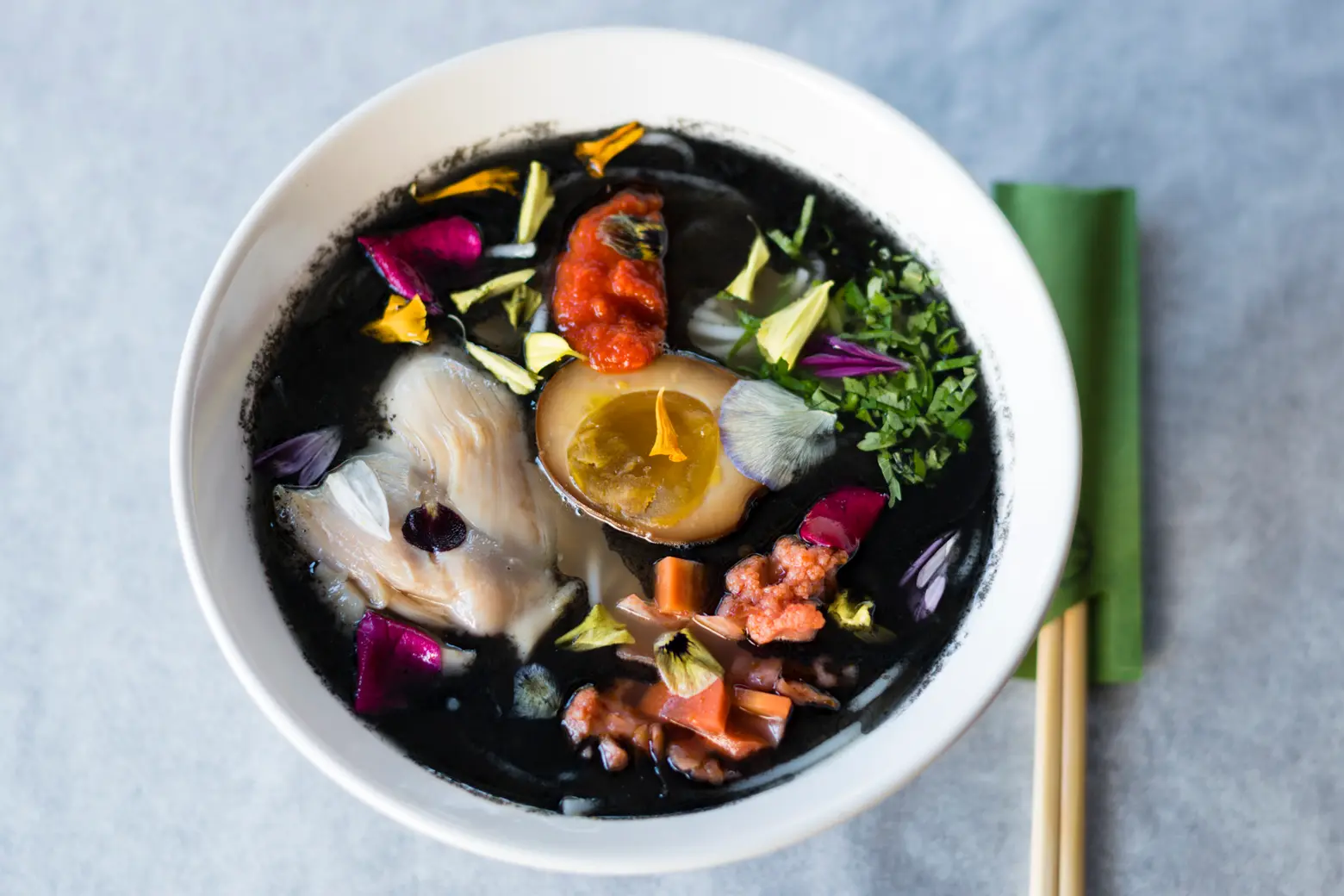 Little Tong Noodle Shop's Chef Simone Tong will serve Chinese breakfast staples. Also, find mixian (rice noodles) and jiangbing (savory pancakes). Photo courtesy of Little Tong Noodle Shop.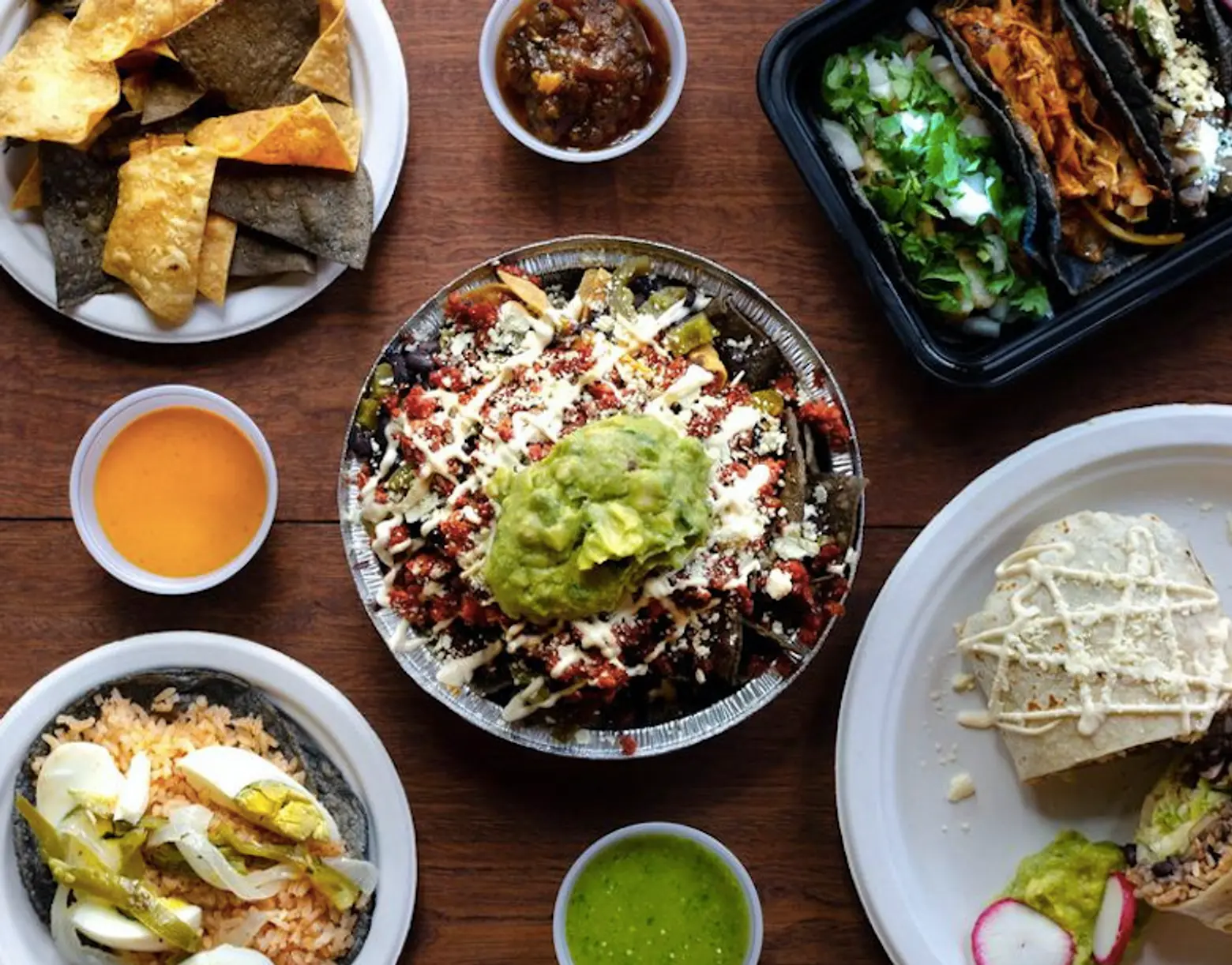 Hailing from the South Bronx, Johnny Rosa's Antojitos Caseros sells home-style Mexican food. Be sure to check out the homemade blue tortillas. Photo courtesy of Antojitos Caseros.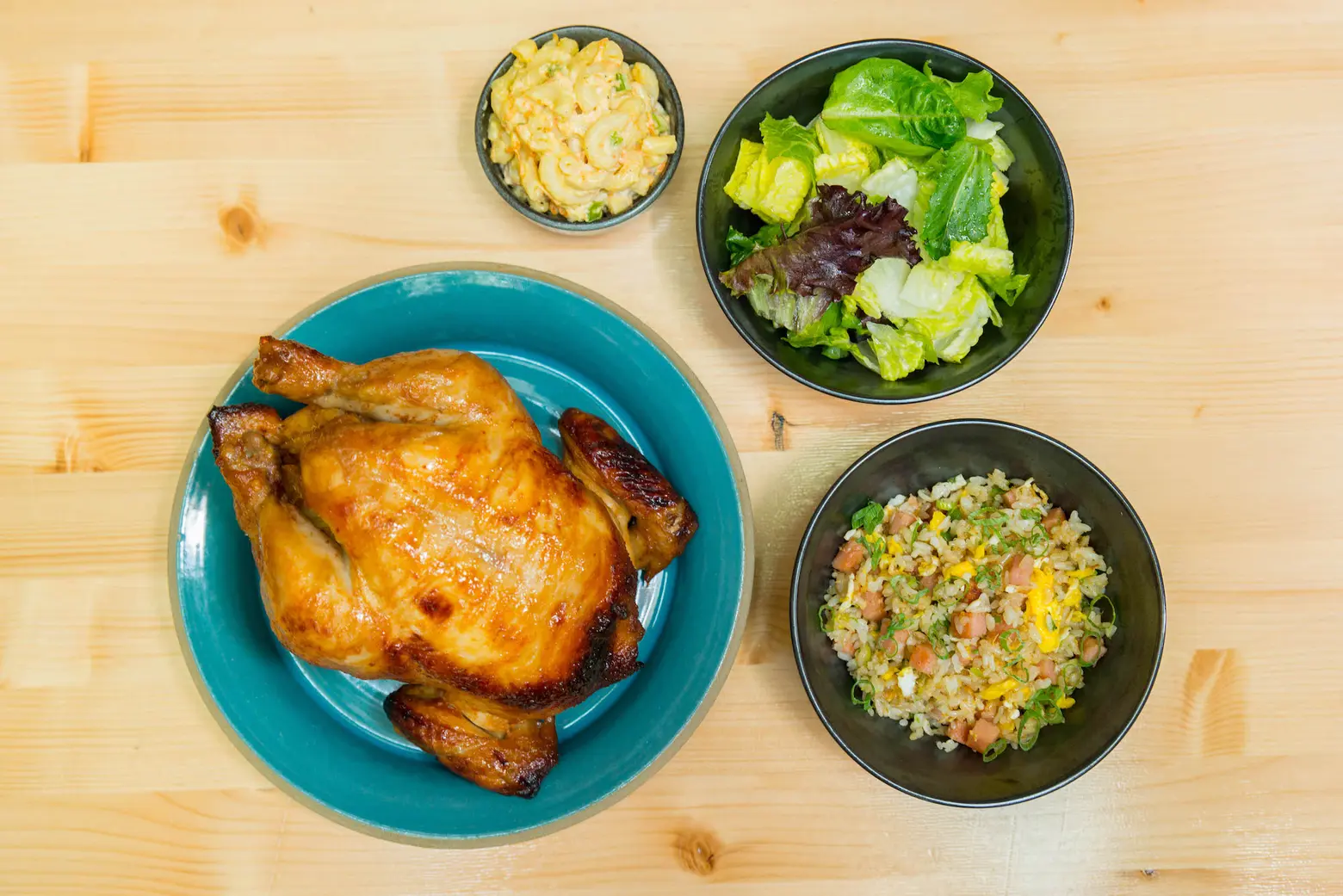 Find Hawaiian treats from Huli Huli, named after a grilled chicken dish made famous by the state. Other dishes include Spam fried rice and rotisserie chicken. Photo courtesy of Huli Huli.
RELATED:
Interior photos by Max Lau