Kwong Von Glinow's new prototype for affordable housing can be stacked to fit any lot size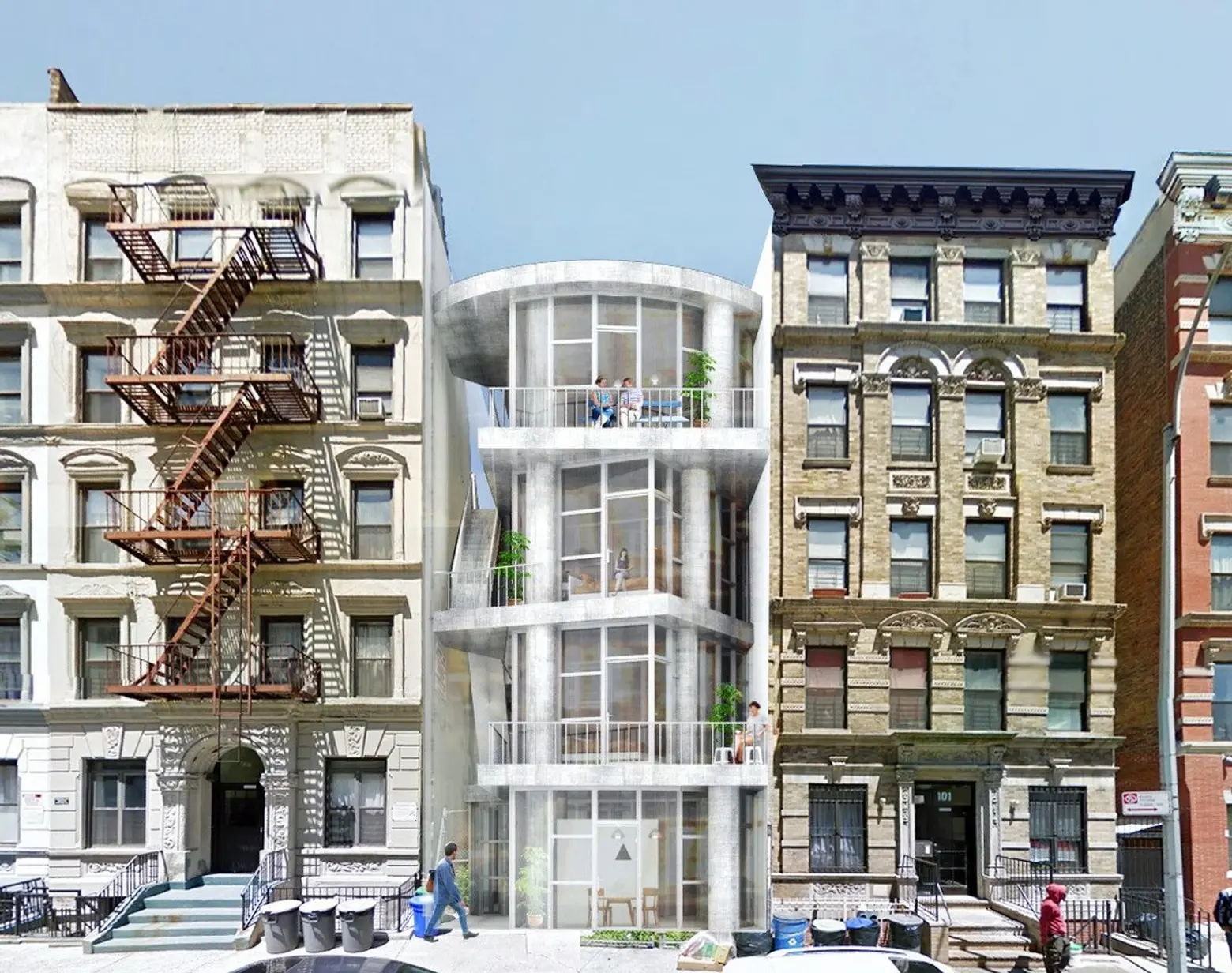 The first place winners of the New York Affordable Housing Challenge, an architectural competition run by Bee Breeders, have been announced. Kwong Von Glinow Design Office received first prize for their entry "The Table Top," a modular system that aggregates and stacks to provide density and diversity in a city as varied as New York. Designed as a prototype for affordable housing in New York City, the flexible system could accommodate the city's wide range of lot sizes and is adaptable to a variety of unit combinations for diverse types of residents. With an affordable housing crisis abetting an increasingly socially divided city with the majority of its residents spending over half of their annual income on rent, the project speaks to Mayor de Blasio's emphasis on the dire need to create more affordable housing at both new and redeveloped existing sites.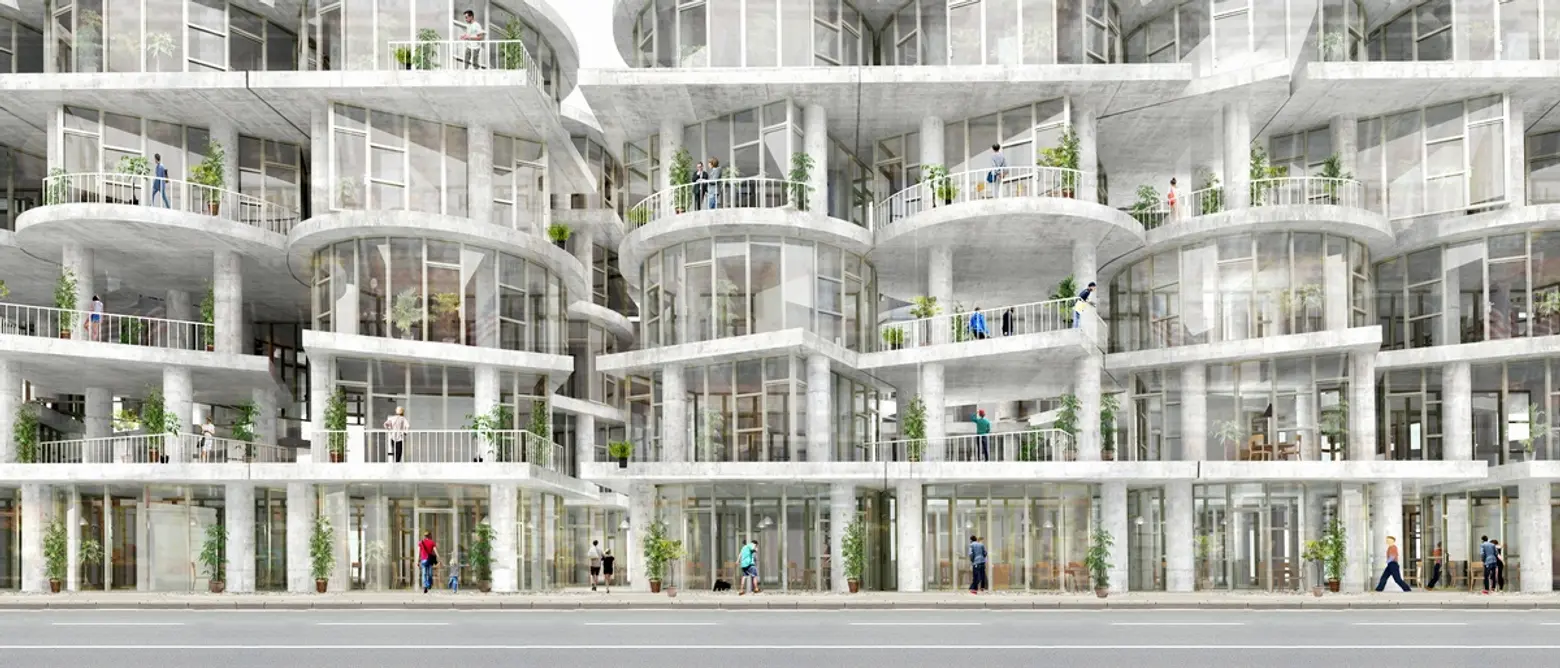 Lap Chi Kwong and Alison Von Glinow, co-founders of Kwong Von Glinow Design Office, presented the winning entry at the awards, which were announced at the New York Build Expo 2017 at the Javits Center. Their proposal was re-created in virtual reality, which allowed visitors to walk around the apartment's vertical courtyards with VR glasses.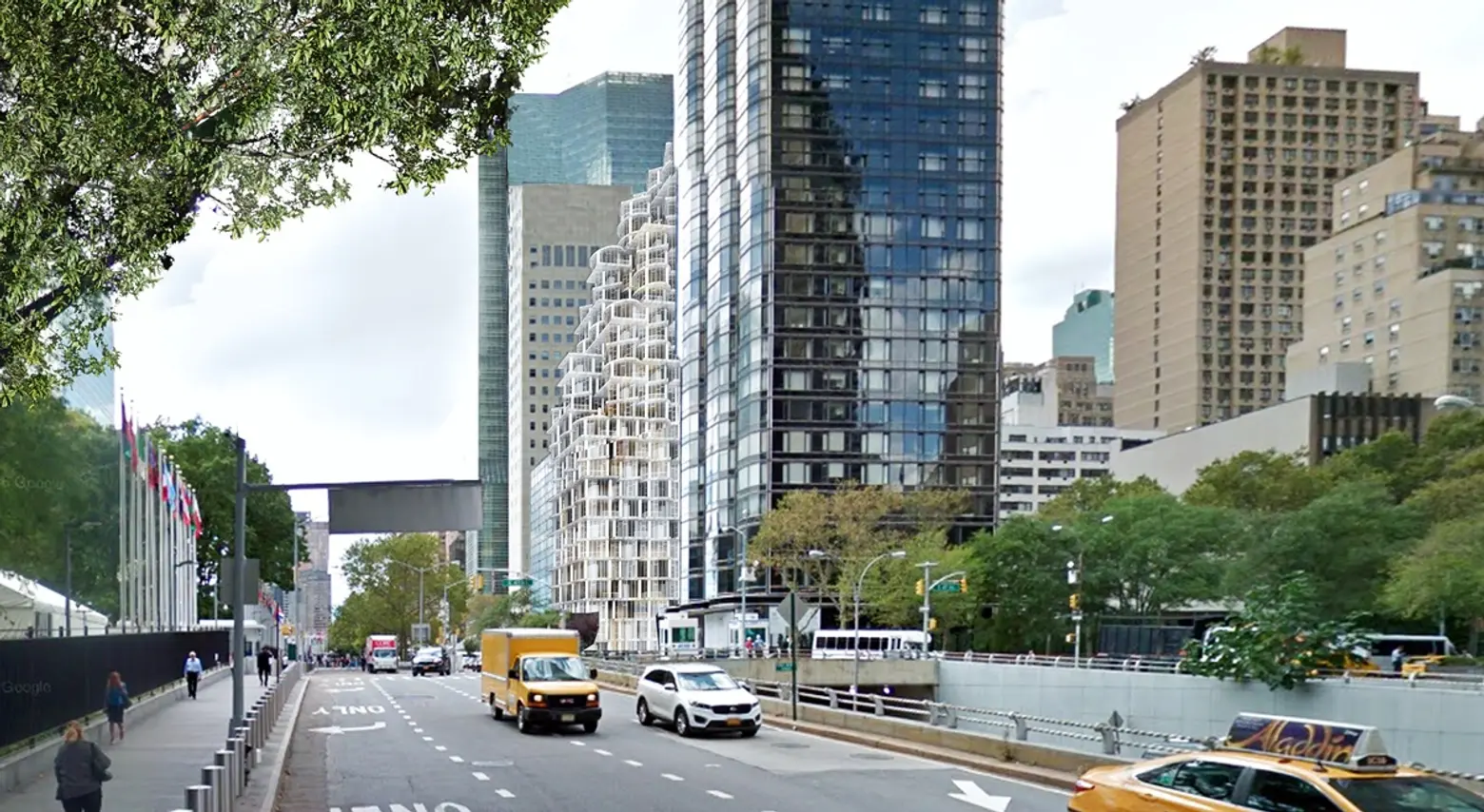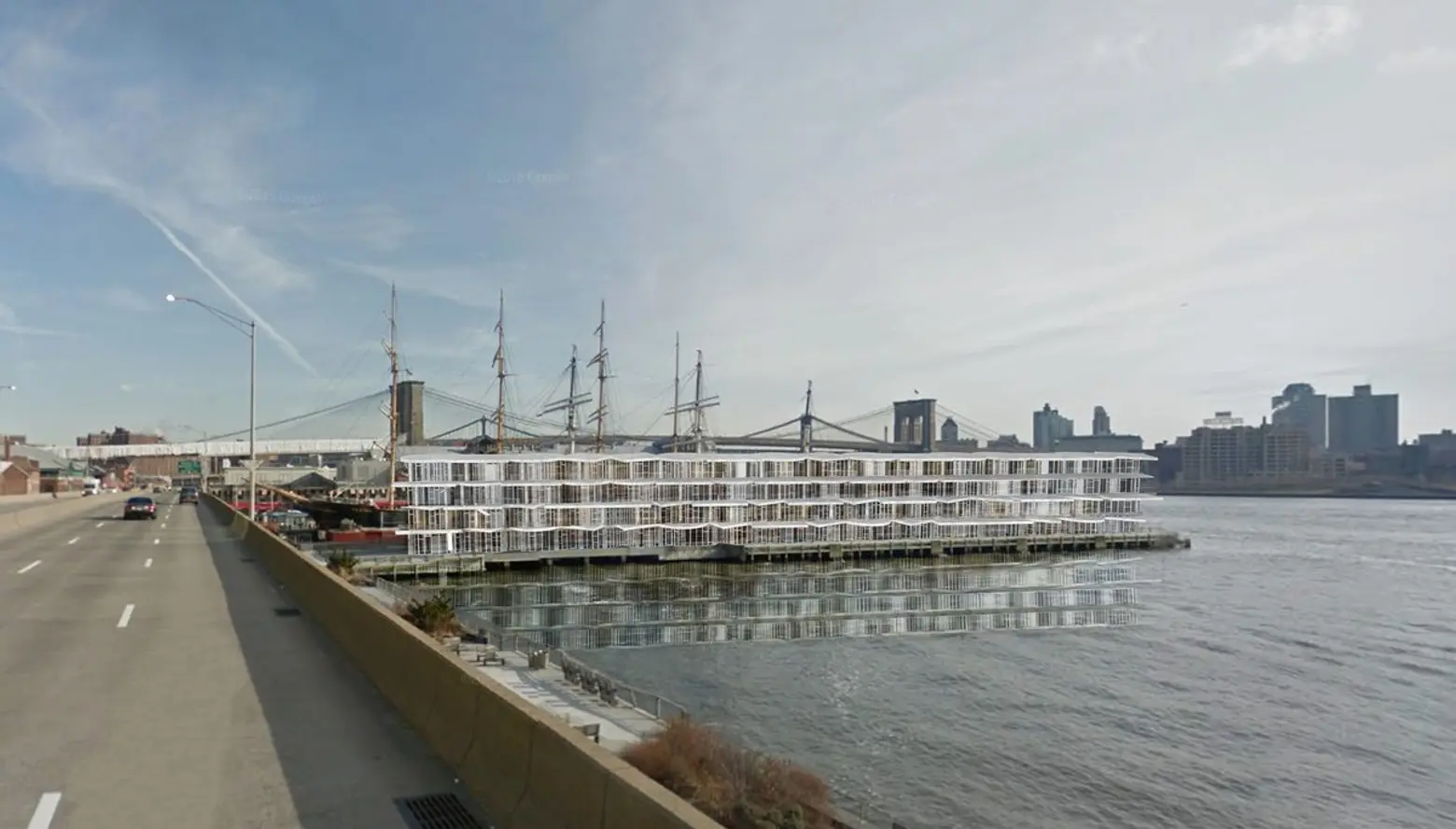 "The Table Top Apartments" uses a modular system based on the form of stackable tabletops to generate everything from four-story walk-ups, piers, towers with setbacks and balconies to superblocks.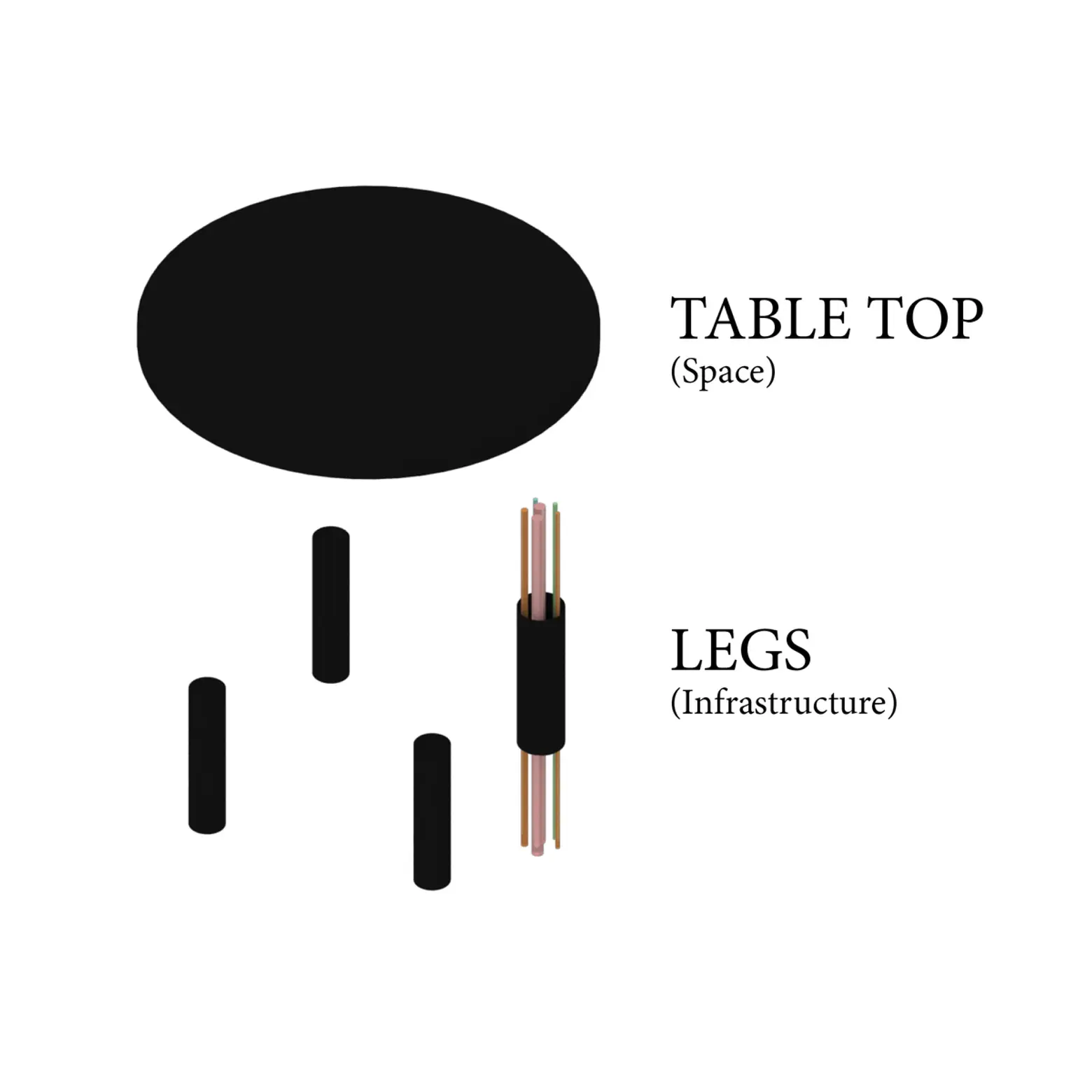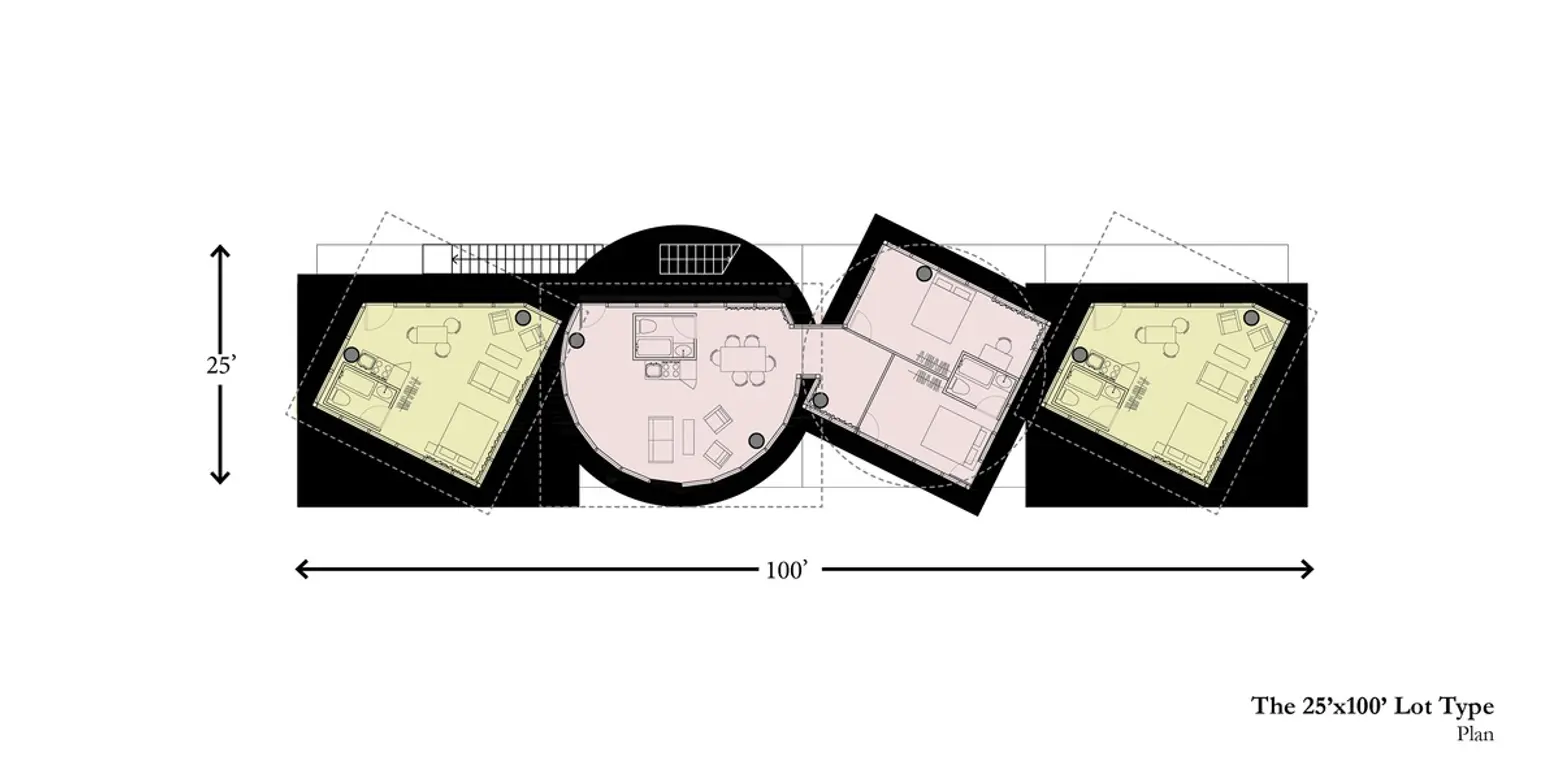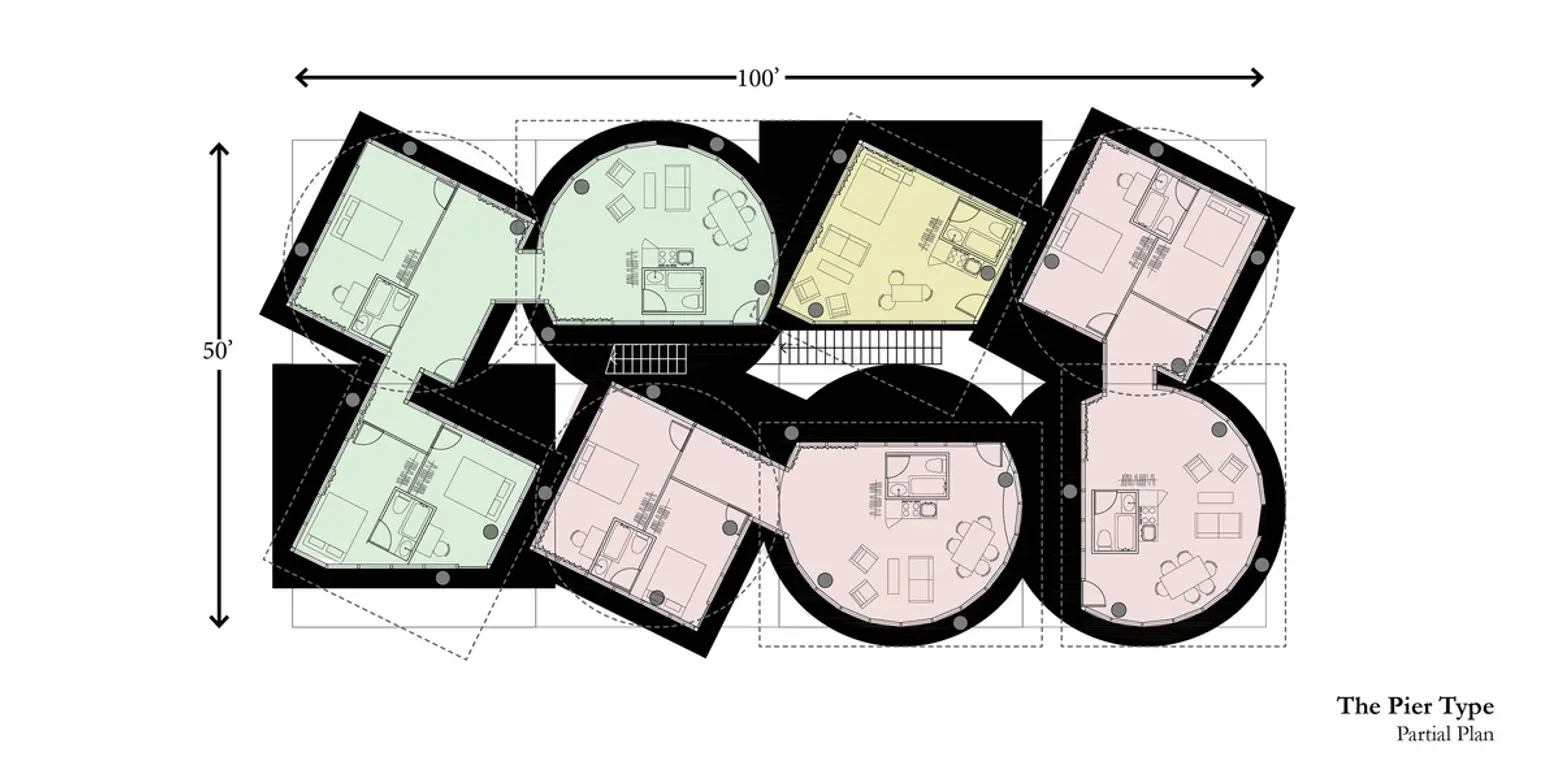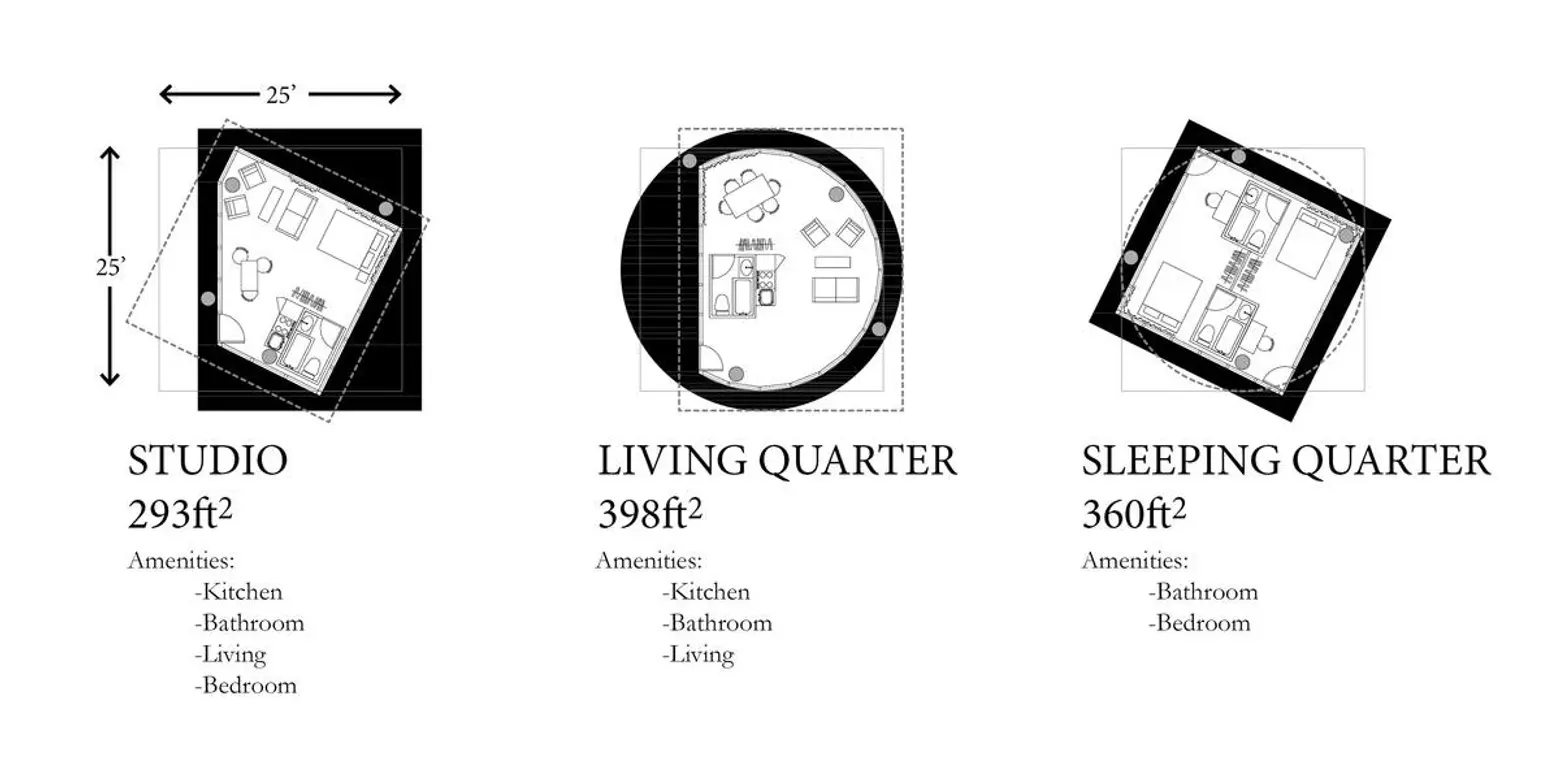 The concept uses a few simple modular elements which can be aggregated to create a new mode of living between the inhabitants, their neighbors and the public. The idea for each module is taken from a tabletop with four legs, where the tabletop or slab is either a circle, square or rectangle, and the table legs or columns make up the building's structure and make space for vertical services. The post-and-slab units can be stacked and combined to make different unit-types "to emphasize the project's assertion that diversity paired with density makes for a healthy and sustainable living environment." A basic storefront glazing system divides the interior of the units from the exterior; private spaces are enclosed in wood cabinets.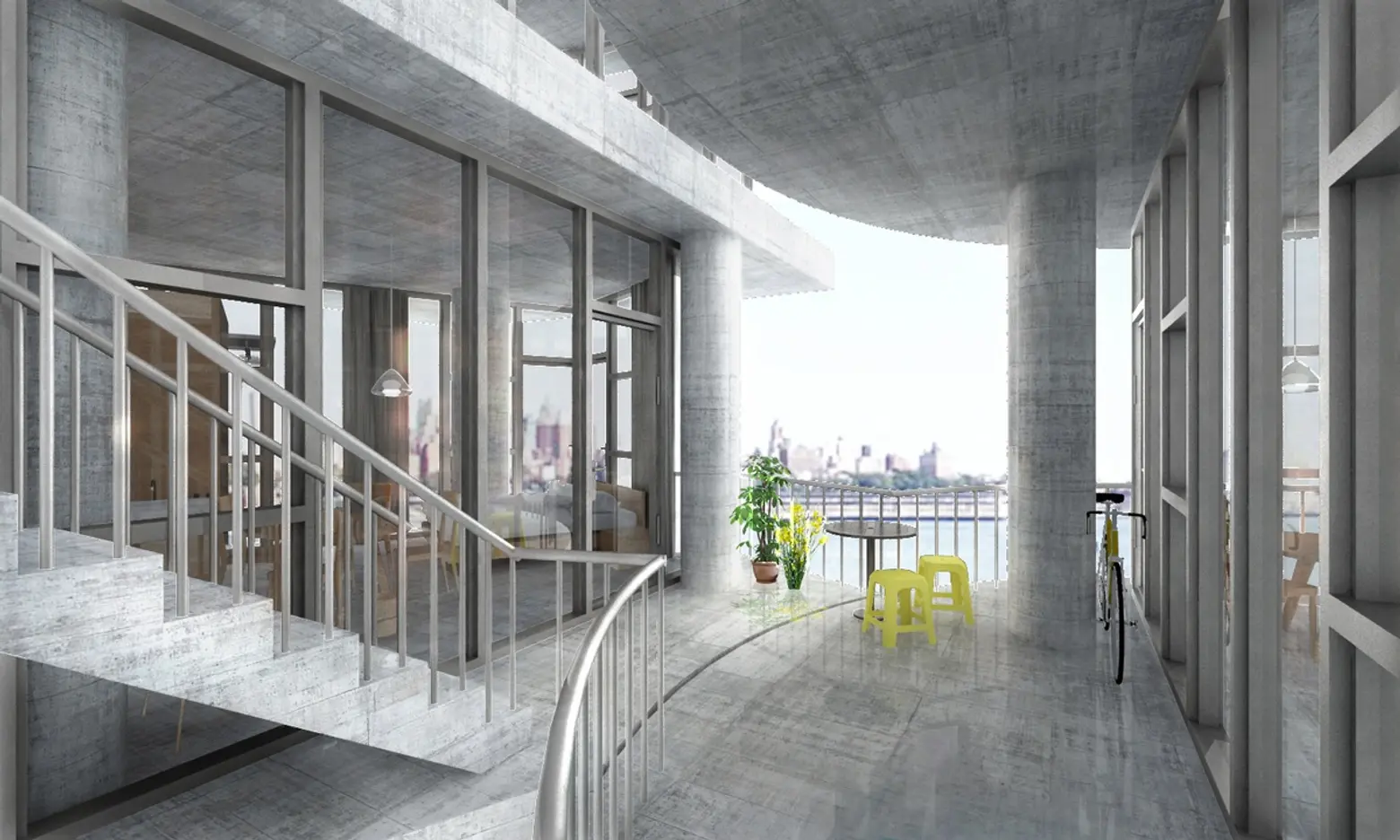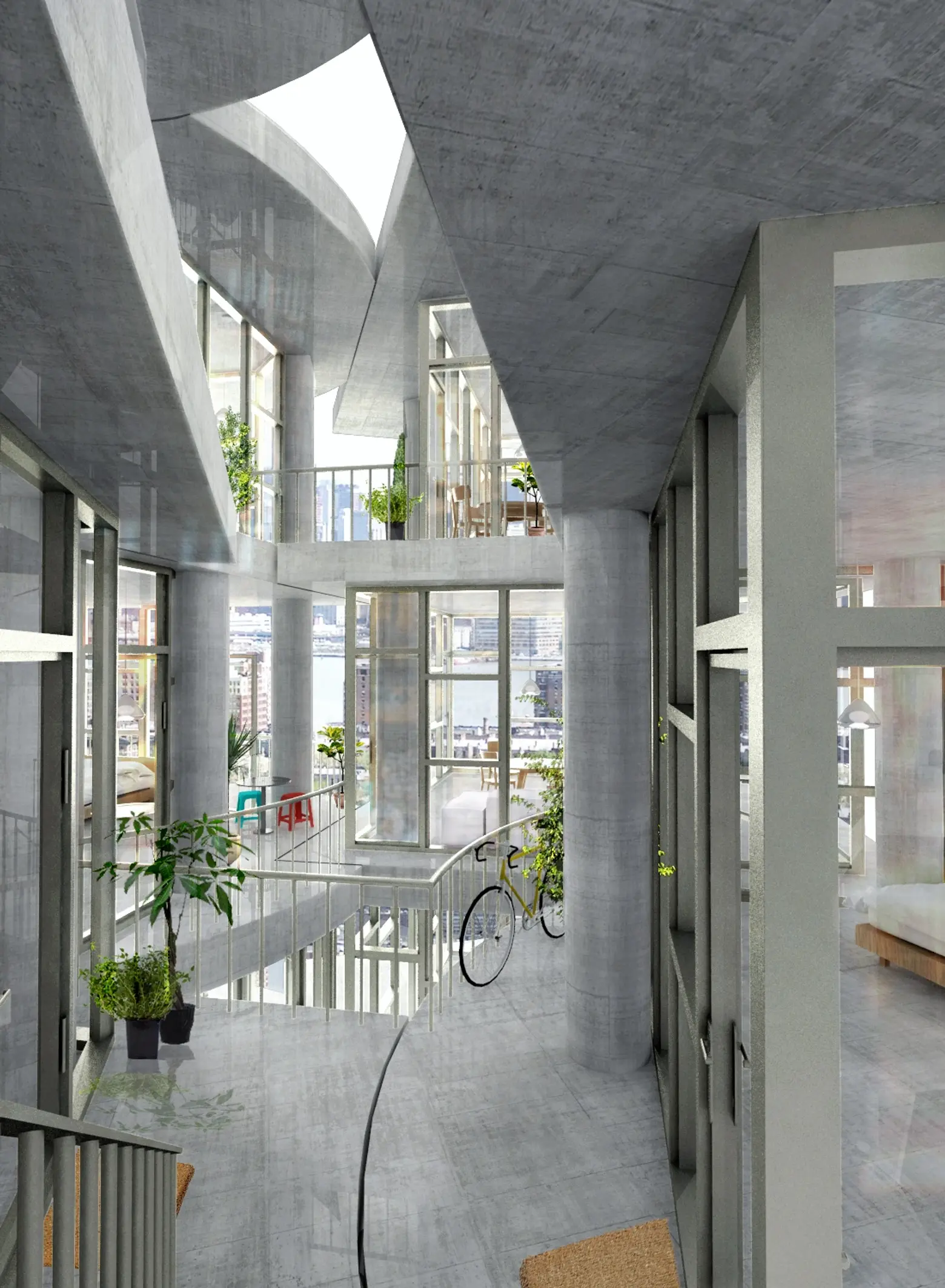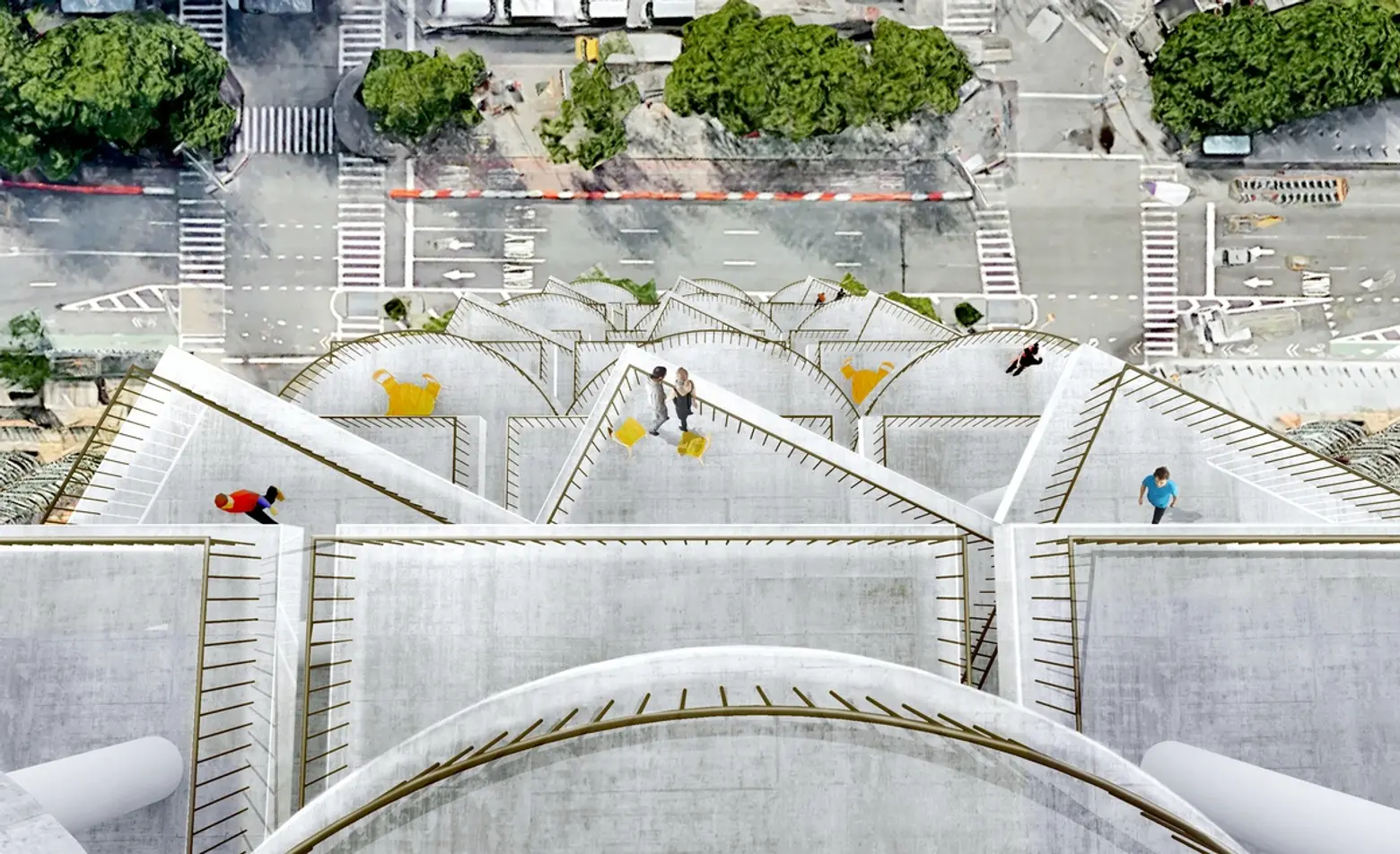 Three different tabletop shapes are used–so they deliberately misalign when stacked, creating apertures between units. The resulting vertical spaces promote public circulation, and bring in light and air. The spatial juxtapositions suggests a new take on affordable housing. From the jury commentary: "These spatial juxtapositions generate unique thresholds, serving as intimate spaces for prolonged or chance encounter reflecting an updated notion of the stoop or porch ideal in the age of distraction."
Kwong Von Glinow Design Office was founded in Chicago by Lap Chi Kwong and Alison Von Glinow in 2016. Both partners have worked for Pritzker prize-winning architects Herzog & de Meuron in Basel, Switzerland, Pritzker prize-winner Wang Shu in Hangzhou, SOM in Chicago and New York, and Toshiko Mori Architect in New York. The firm was named the recipient of the 2016 Chicago Prize awarded by the Chicago Architecture Club. The design office is currently working on projects in Chicago and Hong Kong.
Bee Breeders is a leading architecture competition organizer that aims to provoke, excite, inspire, and stimulate creative ideas and innovation.
[Via Archinect]
RELATED:
Images: Kwong Von Glinow