Ken Griffin drops another $4M on Central Park South condos after record $240M penthouse purchase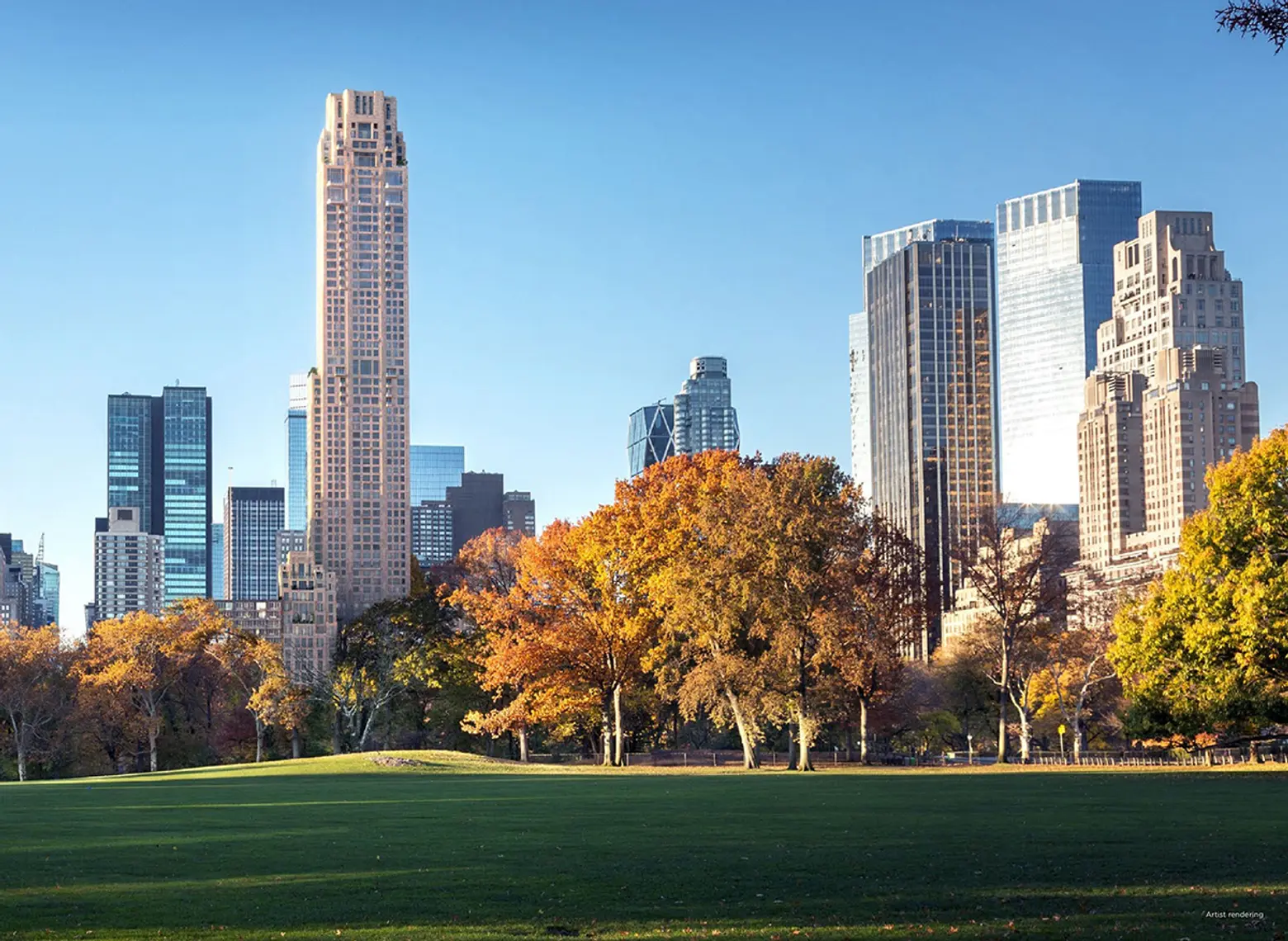 Via Vornado Realty Trust and Robert A.M. Stern Architects
Billionaire Ken Griffin really likes 220 Central Park South. The hedge fund mogul picked up two more apartments at the Robert A.M. Stern-designed skyscraper last month, less than a year after he bought a record-breaking $240 million penthouse there. The New York Post first spotted the sales, which includes apartments 20H for $1.89 million and 20J for $2.06 million, bringing his total investments at the property to roughly $244 million.
As 6sqft reported last month, 220 Central Park South has surpassed $1 billion in sales, mainly thanks to Griffin's monster purchase in January. The 118-unit building, which has a total projected sellout of over $3.39 billion, is currently considered the city's most expensive condo building.
Sting purchased a $66 million penthouse at the building in January, the chief executive of Paramount, Albert Behler, picked up a 35th-floor apartment for $33.5 million, and Brazilian billionaire Renata de Camargo Nascimento paid $30.2 million for a 33rd-floor pad.
After Griffin said his $240 million apartment will be a "place to stay when he's in town" and not his primary residence, critics renewed support for a pied-à-terre tax, which would place a yearly surcharge on homes worth $5 million and up, and apply to non-primary residences.
While the tax died earlier this year after pressure on state lawmakers from the real estate industry, New York did impose a "mansion tax" for those buying a home in the city for more than $2 million. The real estate transfer tax for homes selling for more than $3 million also increased.
Griffin's real estate portfolio from this year alone includes a $122 million mansion in London, several floors of a condo building in Chicago for $58.7 million, a Miami penthouse for $60 million, and a mansion in Palm Beach, Florida for $99 million. Just this month, Griffin donated $125 million to the Museum of Science and Industry in Chicago, which will now be named after him.
[Via NY Post]
RELATED: