220 Central Park South is the best-selling NYC condo by a long shot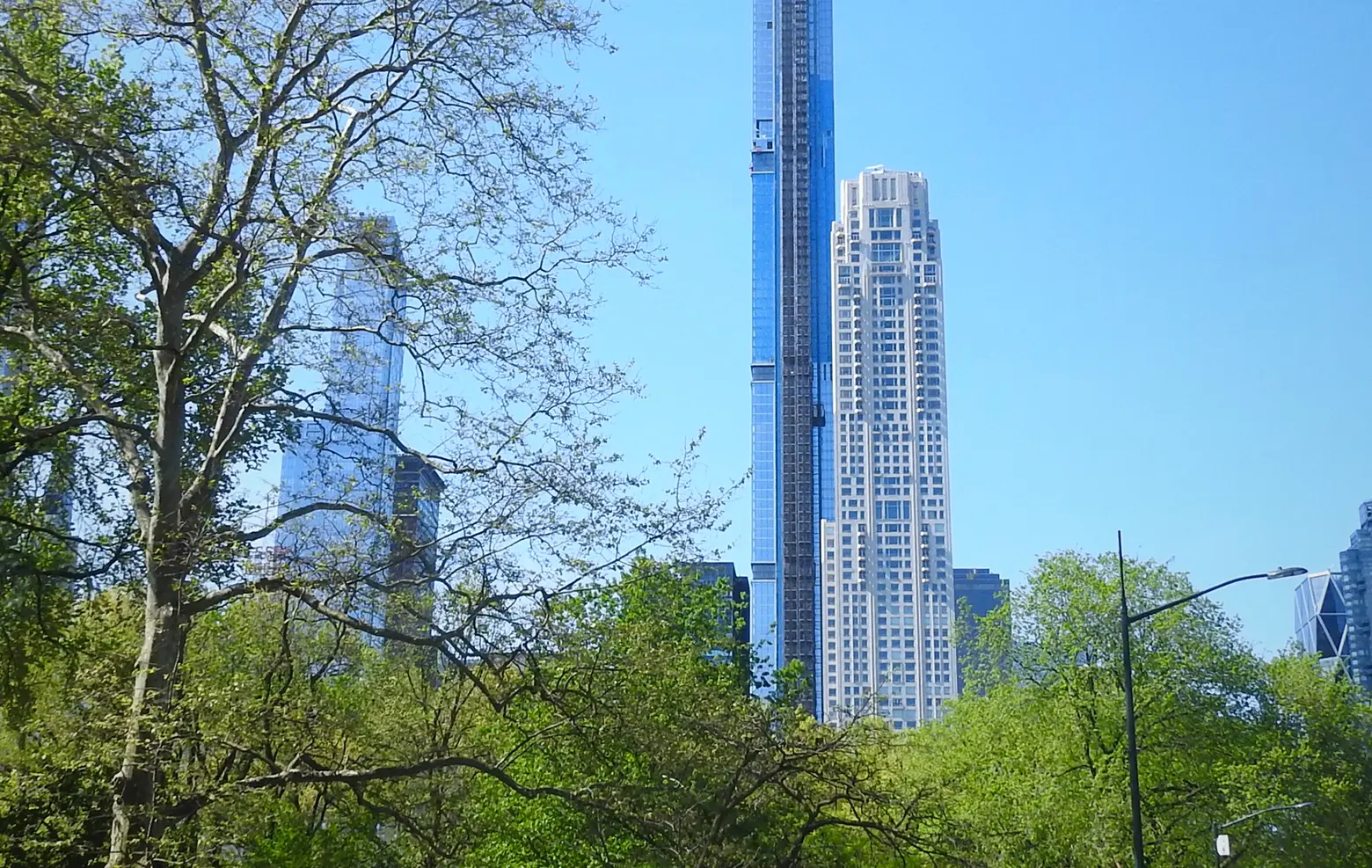 In a year where the number of real estate sales dropped significantly in New York City, it was a few top-tier new developments that kept things afloat. According to the CityRealty 100 report—an index comprised of the top 100 condominium buildings in Manhattan—this includes closings in 15 Hudson Yards, The Park Loggia, and Waterline Square. It also includes 220 Central Park South, which accounted for the top 22 sales during the 12 month period of this report and had a total of $1.52 billion in cumulative sales in 46 units.

Via CityRealty
The CityRealty 100 is compiled using several factors, including a building's sales history, prominence, and CityRealty's rating for the property. It tracked the performance of these buildings for the one-year period ending September 30, 2020. As this year's report explains: "Manhattan real estate, as viewed through the lens of this report, focuses on the city's top tier of buildings, which are seen as a relatively stable and good investment. The stagnation of prices and dip volume, especially in buildings not new to the market, reflects a market that has been saturated with high-end product, and prices in the 3rd quarter of 2020 reflect an overall downward trend." It continues:
After falling in 2018 from all-time highs achieved in 2016 and 2017, the index's average price / foot and total sales volumes were roughly flat in 2020 as compared to 2019, with the average price per square foot increasing 2% to $2,649. For the 12 months ending Sep 30, there were 846 sales which accounted for $4.94 billion in sales volume.
The last time this report was released in mid-2018, another Robert A.M. Stern building, 15 Central Park West, topped the list, a place it had held nearly every year since the report was first published in 2013. This exclusive building near Columbus Circle, known as the "limestone Jesus," has now dropped to the 41st spot on the list, with just two sales (the lowest number of sales since its completion in 2008) and an average price-per-square-foot of $2,210, a 35-percent decrease.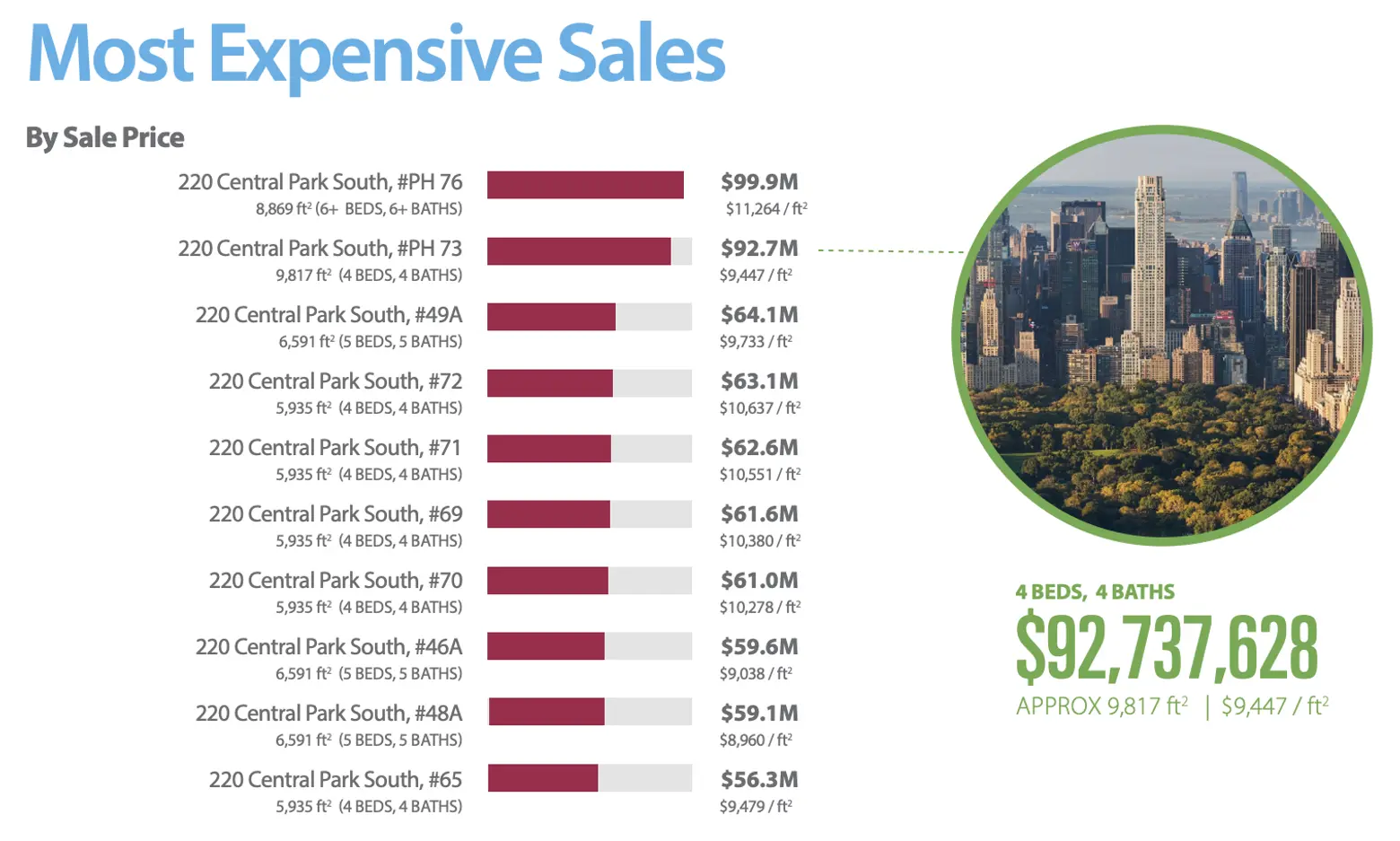 Via CityRealty
As CityRealty notes, the decrease in transactions at 15 Central Park West, as well as at fellow Billionaires' Row tower 432 Park Avenue, may be due to the heightened desirability of 220 Central Park South. The Vornado-developed property accounted for a whopping 30 percent of all transaction volume among the CityRealty 100. It had an average price-per-square-foot of $7,177, a jump of $2,405 from runner up The Residences at the Mandarin Oriental.
The buildings that sold the most volume are Waterline Square with 90 sales, One Manhattan Square with 70 sales, The Park Loggia with 58 sales, and 15 Hudson Yards with 46 sales (tied with 220 Central Park South).
You can view the full CityRealty 100 report here >>
RELATED: