INTERVIEW: Holiday House founder Iris Dankner supports cancer research through interior design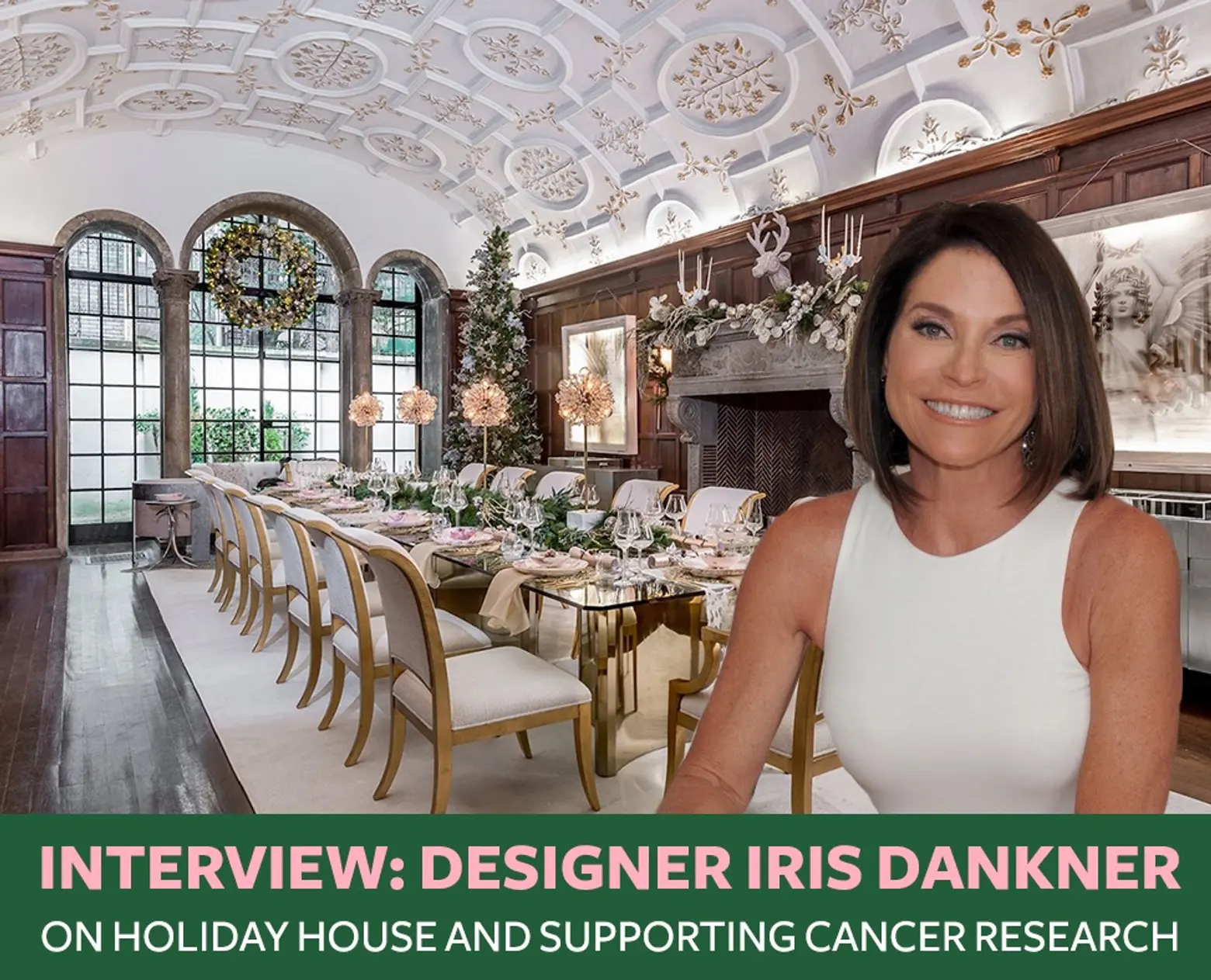 Step into the Upper East Side's Academy Mansion until December 6th and you'll find a festive wonderland of interior design known as Holiday House NYC. The interior design show house is an undeniable display of top design talent, but what's perhaps less obvious is that the word "holiday" here has a much deeper meaning.
Interior designer and Holiday House founder Iris Dankner is a 20-year breast cancer survivor. After her experience, she feels that every day is a holiday and a chance to celebrate life. With that outlook and the realization that there were no initiatives in the design industry to benefit breast cancer–a disease that impacts more than 250,000 women and 2,000 men in the U.S. each year–Iris started Holiday House a decade ago, asking each designer to draw inspiration for their room from a "holiday" or special moment in life. Now in its 10th year, Holiday House has launched its inaugural London outpost and released a coffee table book, and it's continuing its partnership with The Breast Cancer Research Foundation, to which it's already donated more than $1 million.
6sqft recently visited Holiday House and talked with Iris about 10 years of Holiday House, her personal inspirations, and why "women supporting women is such a powerful tool."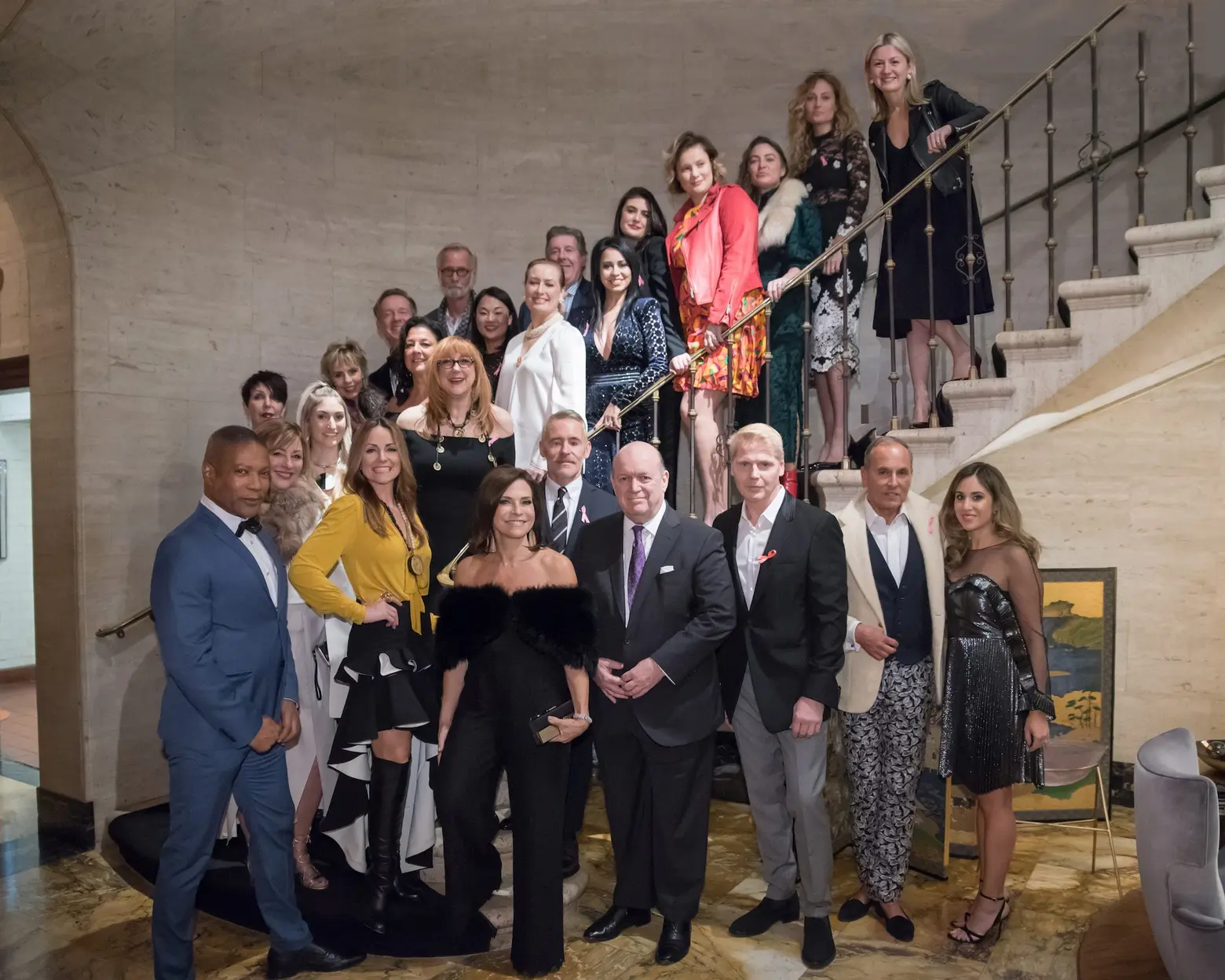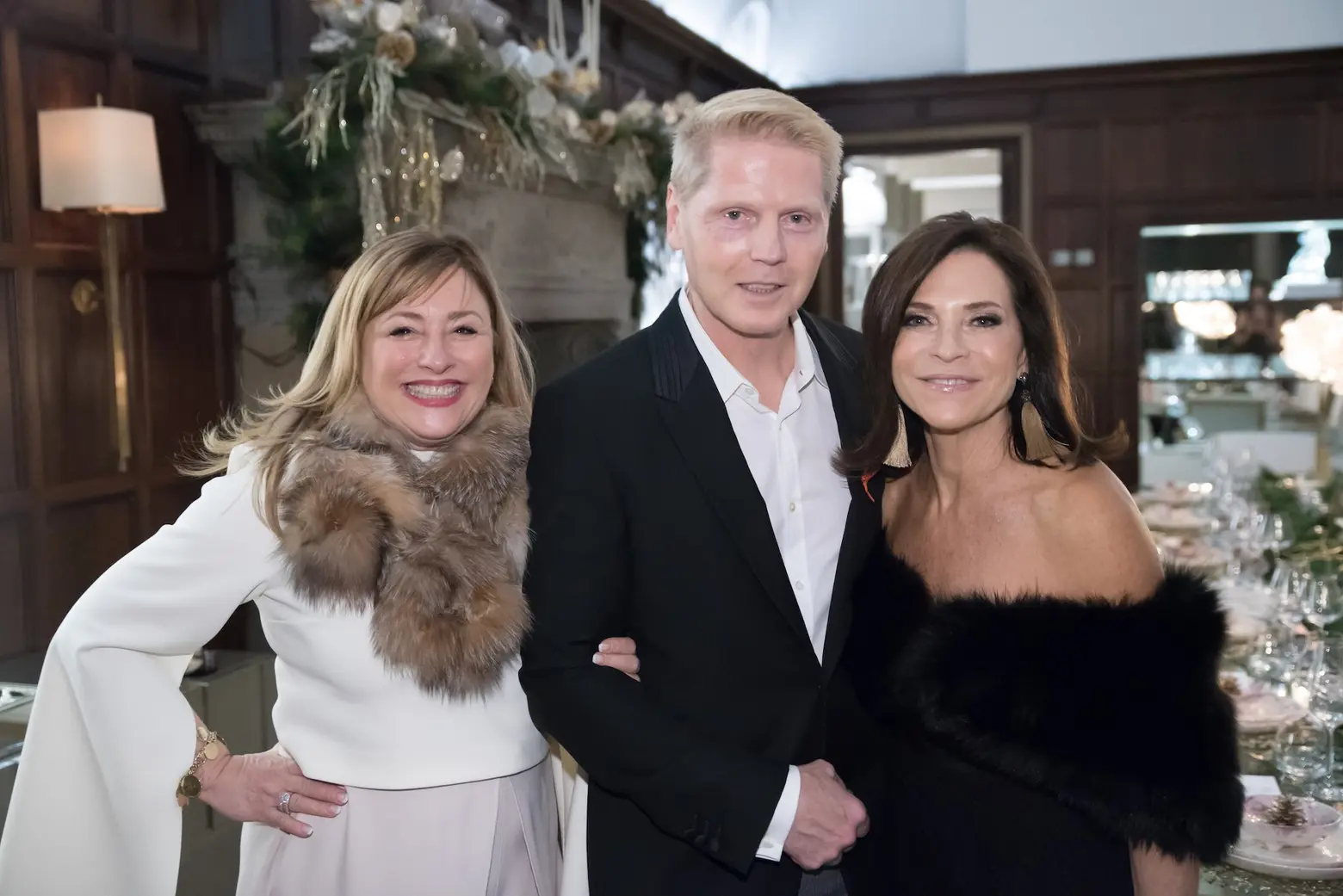 All the designers from this year's NYC Holiday House (top); Iris Dankner with designers Kim Radovich and Bjorn Bjornsson (bottom). Photos courtesy of Annie Watt.
Tell us a bit about your background. How did you get into interior design?
After I graduated from Carnegie Melon University I worked as an Art Director at Lord & Taylor for 13 years. At that point, I decided I wanted to go back to school to study interior design so I enrolled for classes at the New York School of Interior Design (NYSID). One day, after having seen my home, my friend asked if I would design her house as well. She then referred me for other jobs and the rest is history….
What was the inspiration behind Holiday House?
After I survived breast cancer 20 years ago, my life became not only about interior design but also about fundraising. I noticed that in the design industry there were no events that benefited women's issues at that time. This is when I came up with the idea to start an interior design show house whose proceeds would benefit breast cancer research. Having two daughters gives me the motivation do to everything in my power to eradicate this terrible disease because I don't want them to go through what I went through.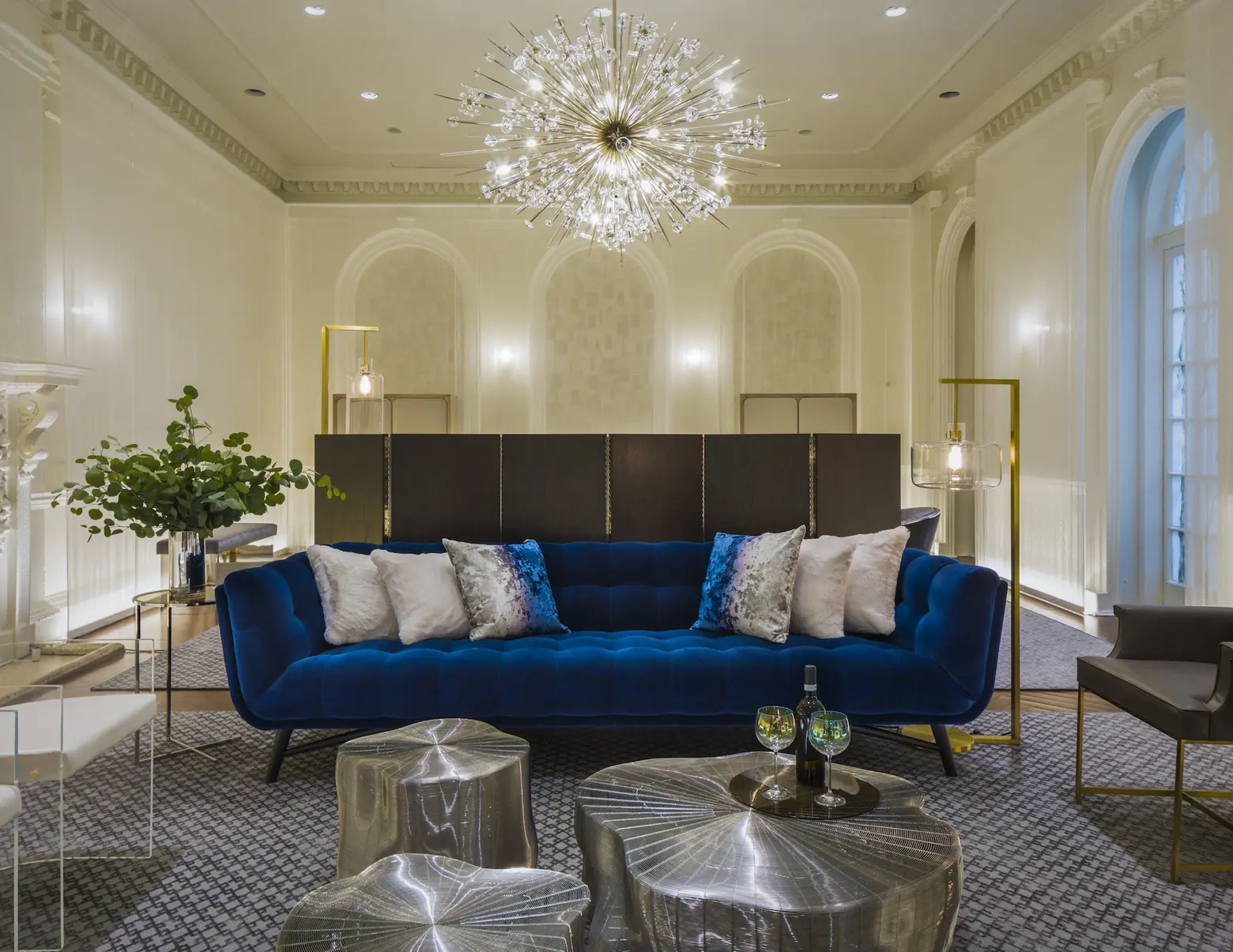 "Winter Holiday" by Groves & Co. and Roche Bobois. Photo by Michael Grimm Photography.
This is the House's 10th year. How has it evolved in the past decade?
Holiday House started as a small idea to help raise money for breast cancer research. The first year I had to bang on doors to sell my idea to designers and companies. Ten years later I am thrilled to say that designers and companies are knocking on my door asking to be involved in any way. I am so proud of how far this has come.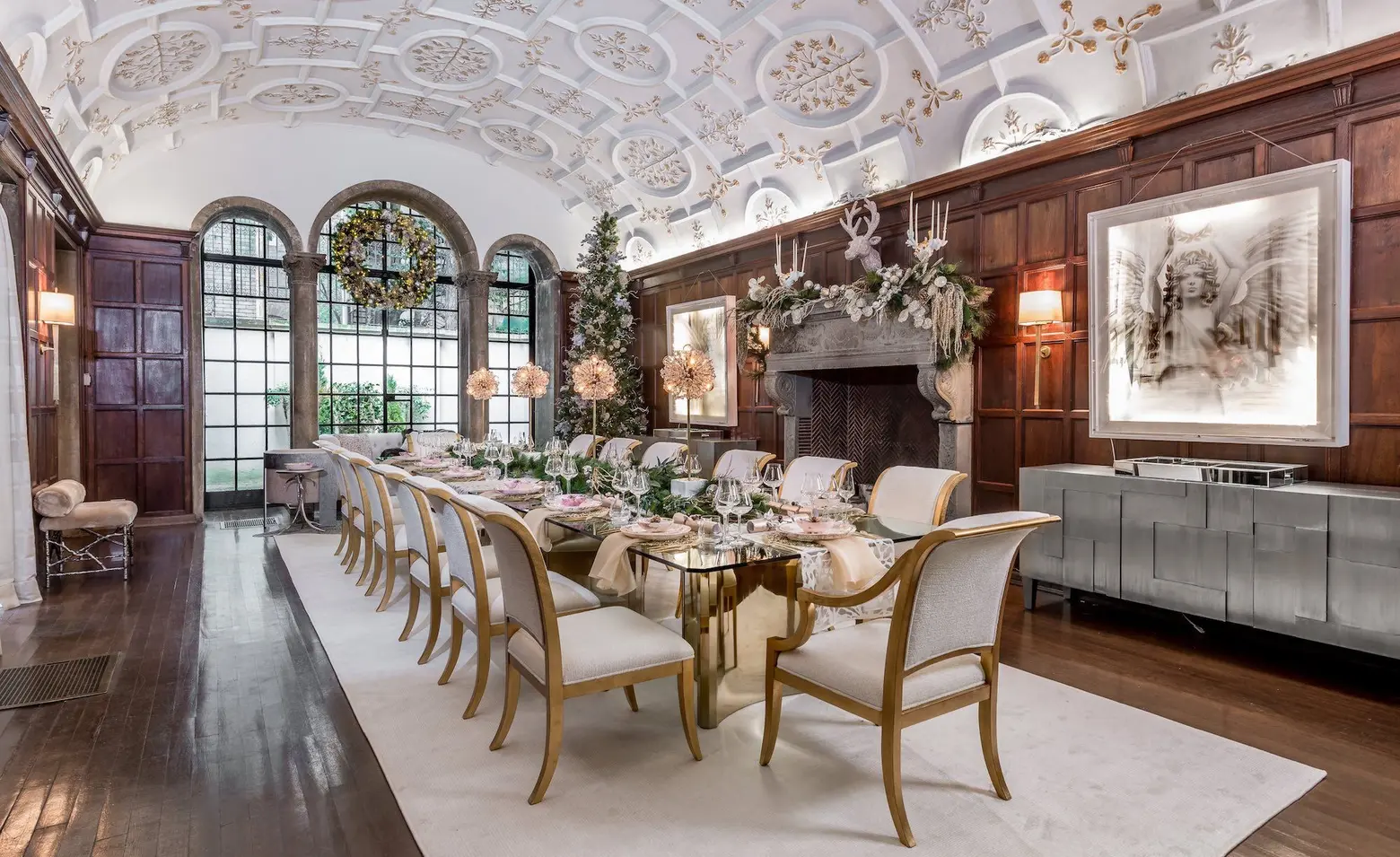 "Christmas Dinner" by Kim Radovich Interiors and Bernhardt. Photo by Alan Barry.
To mark this important anniversary you also launched the first Holiday House in London. How did working in England differ from in New York?
Launching a show house in the UK was more of a challenge because London hasn't had a show house in 20 years. We had to teach the industry the concept of an interior design show house. There were also small language differences that were very funny. For example, in the UK they refer to cabinetry as joinery. I sat through many meetings very confused about what everyone was talking about. We all had a laugh once we cleared it up!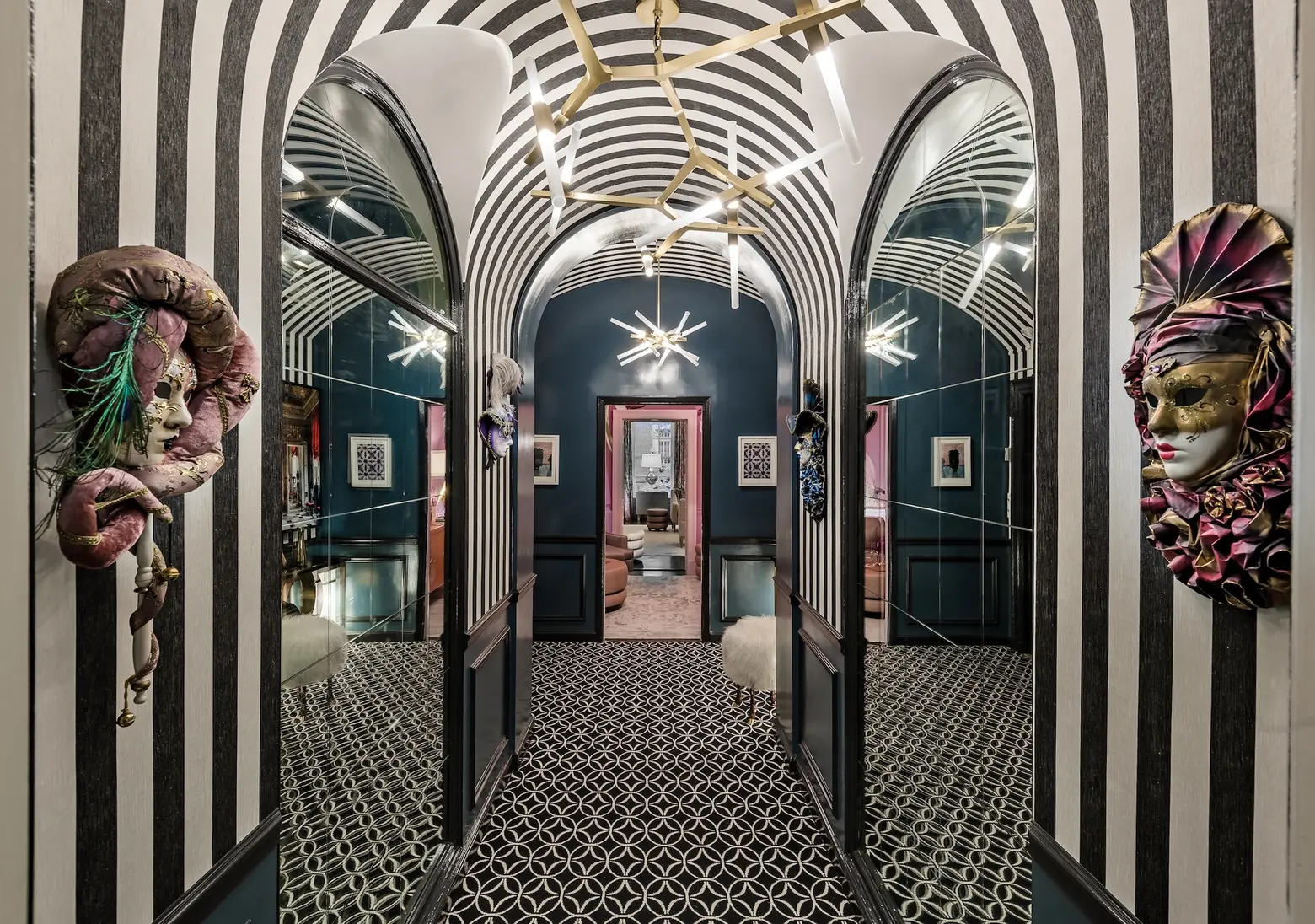 "Arrival and Departure" hallway by Charles Nafie. Photo by Alan Barry.
What about the Hamptons house? What can we expect there?
I am very excited to be doing a show house in the Hamptons again this summer. You can expect to see top designers with incredible designs transform yet another impressive mansion. I can't wait to find out this year's location!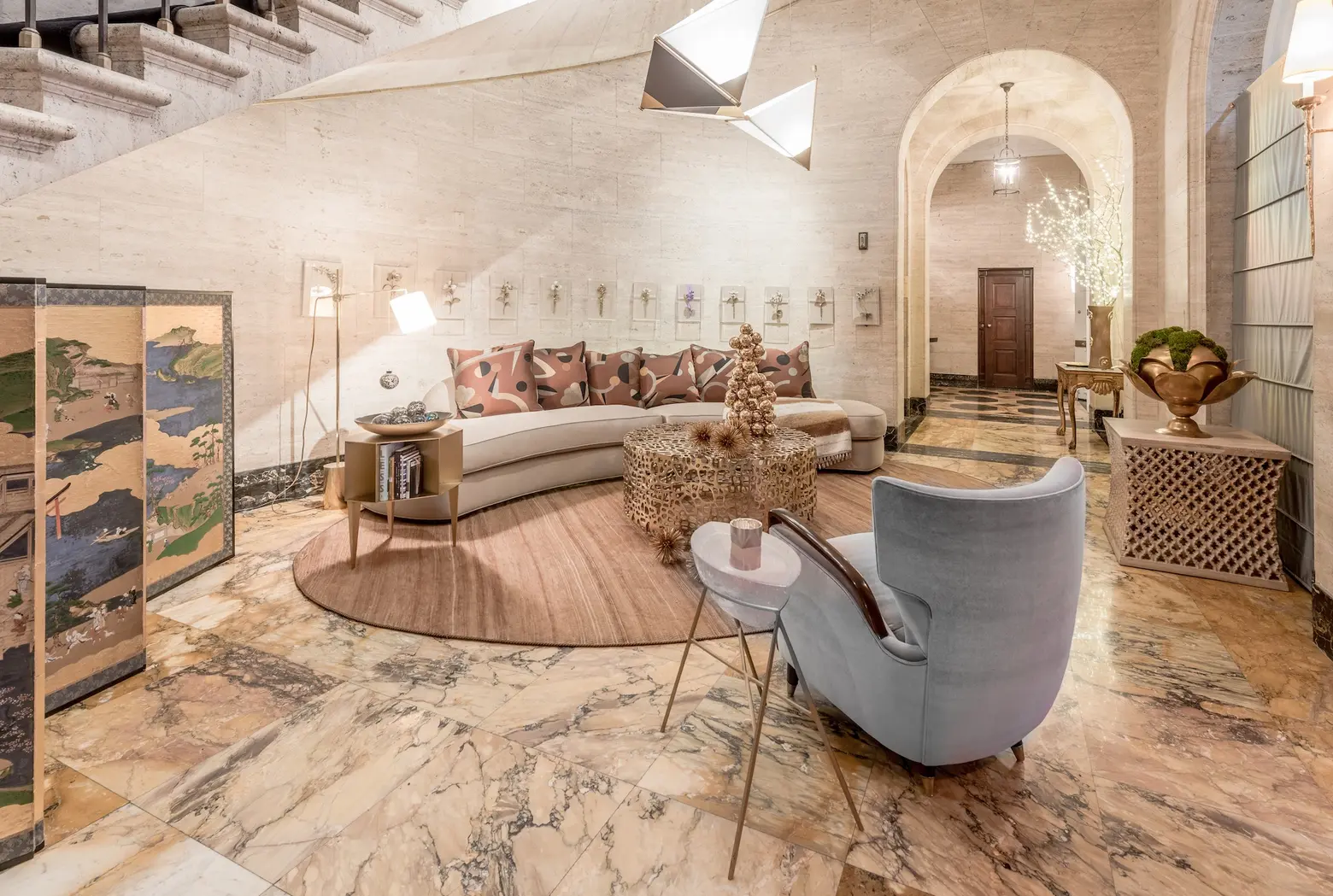 "Winter Solstice" by Stedila Design. Photo by Alan Barry.
How do you select the designers?
When selecting designers for the show house I look for a few different characteristics. I look for A-list designers but I also like to include new and emerging designers. I also like to pick designers who are nice and easy to work with. When working with 25 different teams you need people who work well together.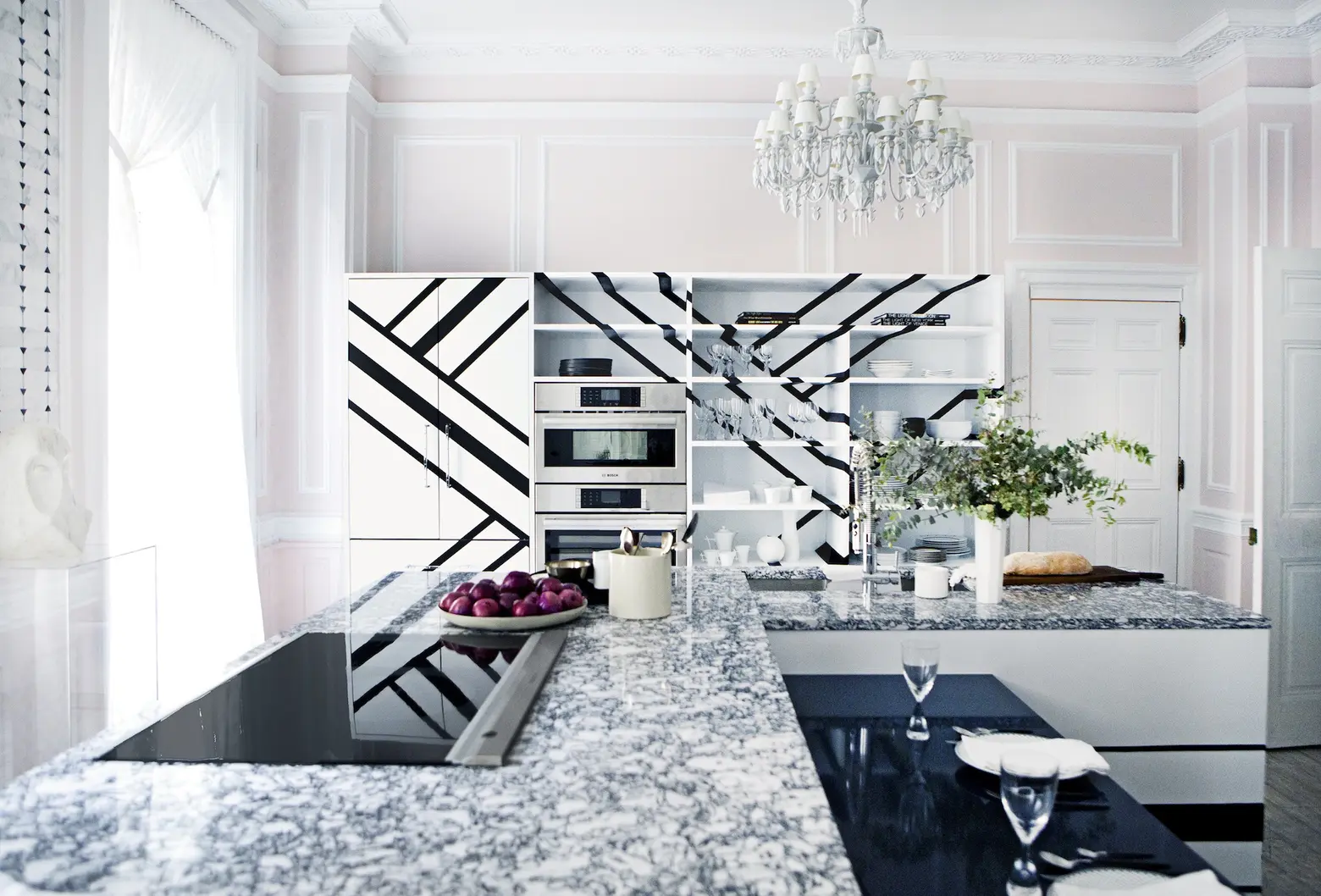 "Make your own holiday" by Young Huh Interiors & Domino. Photo by Megan McNeer.
What's it like for you walking through the house each year once it's finally ready?
Walking through the house for the first time each year is as exciting as when you give birth to another child! Each show house is so unique. During installation, the stress level is always very high and we question whether we will be able to pull it off, but it always works out in the end. There's such a fulfilling feeling when you finally open the doors to the public.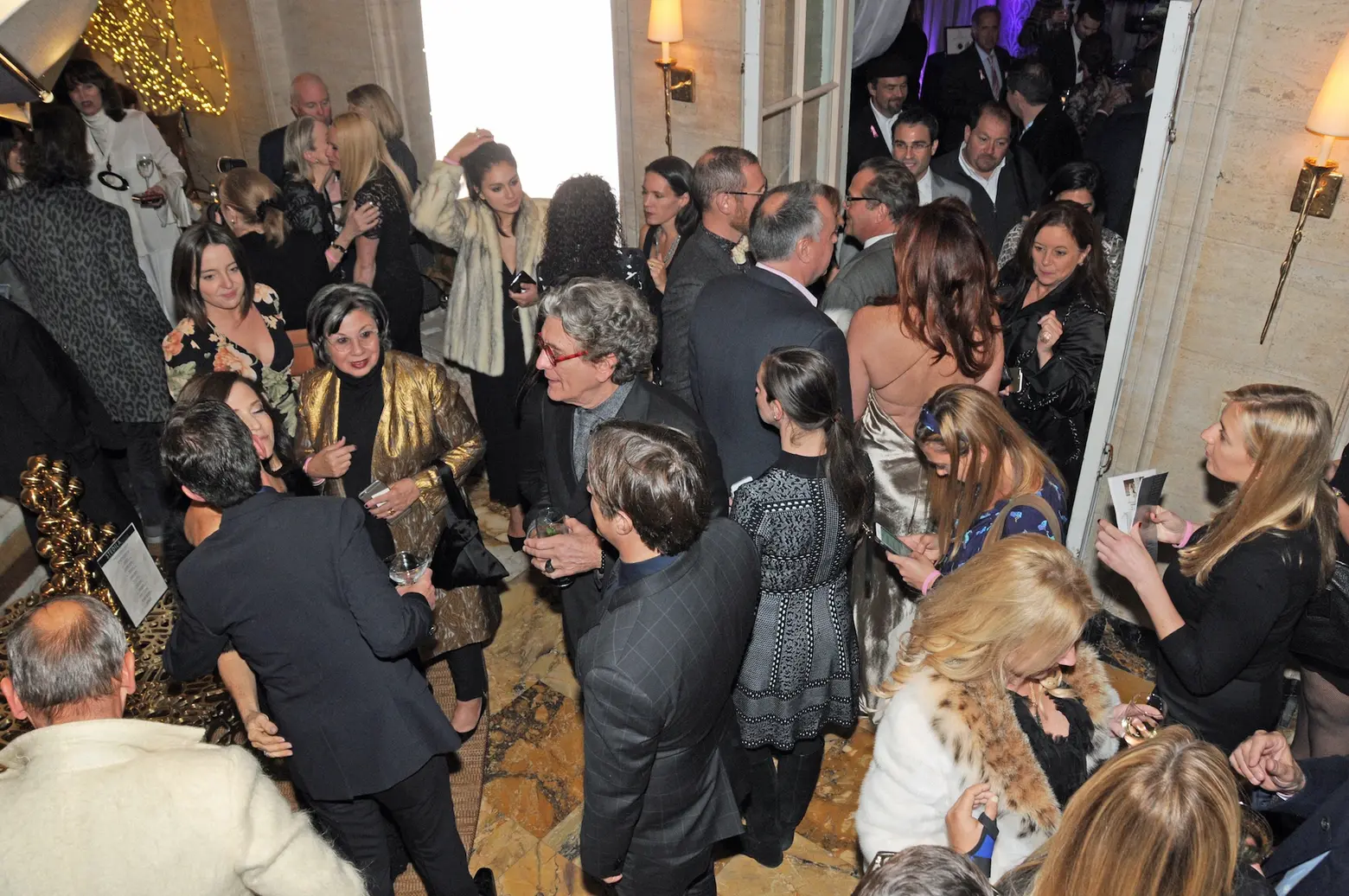 The opening night gala for this year's NYC Holiday House, photo courtesy of Richard Lewin.
How would you describe your personal design aesthetic? From where do you draw inspiration?
I have a modern, yet classic approach and my aesthetic blends sophisticated and comfortable living. Traveling extensively through Europe and South America gives much influence to my design. I love to mix antiques with modern pieces and then add pieces from my travels.
If you could design any space in NYC what would it be?
I actually just finished designing my dream space, which was a six-story townhouse in Tribeca. I got to do two outdoor spaces and work with a client who had an extensive art collection. It's a dream come true for any interior designer to design a space for a fabulous art collector.
+++
Holiday House is open to the public through December 6th. For ticket information and hours, click here >>