Jamestown Properties Wants to Turn Sunset Park's Industry City Into the Next Chelsea Market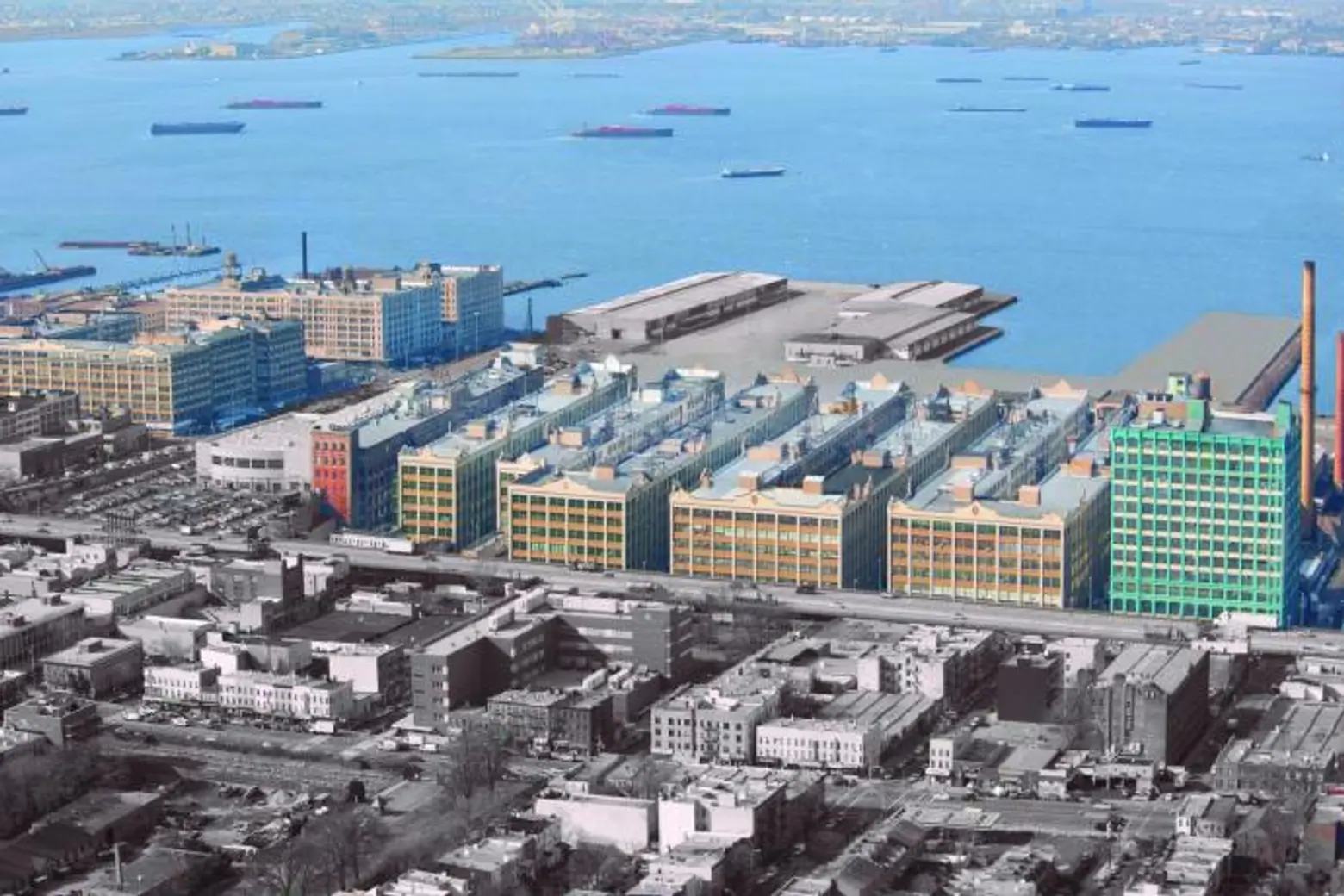 If you renovate, will they come? It's been less than a year since Jamestown Properties, the developer behind the successful Chelsea Market, acquired a 50% stake in the mostly abandoned industrial warehouse complex in Brooklyn's Sunset Park known as Industry City.
Along with investment partners Belvedere Capital and Angelo, Gordon & Company, Jamestown plans to translate the success of Chelsea Market on a scale six times the size – 16 buildings encompassing over 6 million square feet formerly known as Bush Terminal. But while Brooklyn is currently the darling of the five boroughs, Sunset Park doesn't quite have the cache of Chelsea – yet, and the viability of such an enormous undertaking is ten years in the making.
With a planned $100M investment that has already included the revamping of once derelict courtyards, replacement of 1/3 of the complex's windows, and an overhaul of electrical systems and elevators, Jamestown is banking on the explosion of businesses in New York that make physical, digital, and engineered products and their need to spread their wings among like-minded companies without paying the often prohibitive costs of doing business in Manhattan.
Currently home to a small but eclectic mix of manufacturing, creative and technology-based tenants, Industry City on a grand scale may be a huge gamble for Jamestown, but COO Michael Phillips, and director of innovation economy initiatives and the chief executive at Industry City, Andrew Kimball, envision nothing short of becoming the epicenter of emerging industries in New York City. Check out what they have to say in the Crain's New York video above.
[Via Crain's New York]
Photos courtesy of Jamestown Properties