$20M first phase of Brooklyn's new 407-acre Shirley Chisholm State Park opens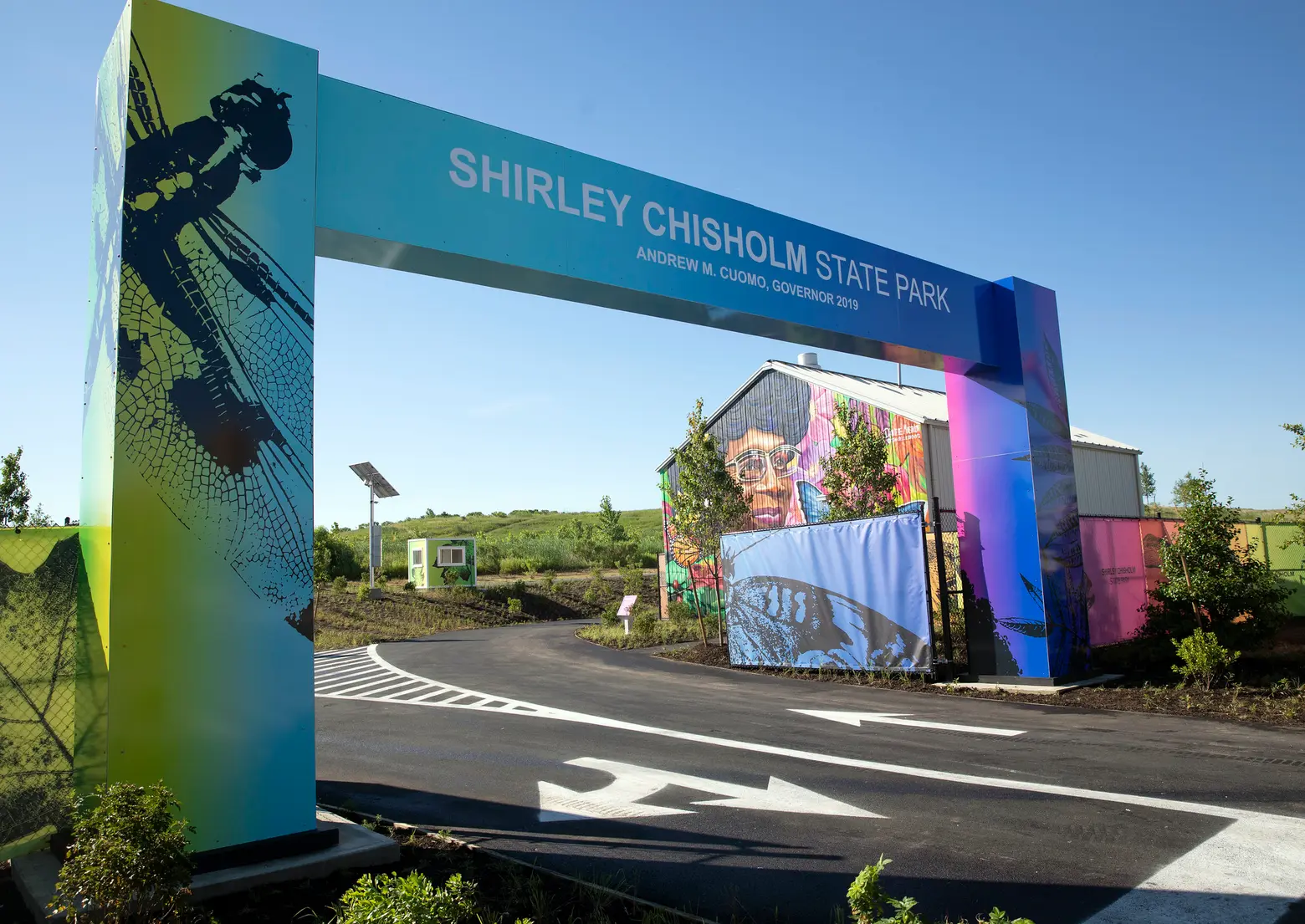 Photo by Mike Groll/Office of Governor Andrew M. Cuomo via Flickr.
Governor Andrew M. Cuomo announced on Tuesday the opening of the first phase of New York's newest park–and the largest state park in New York City. Brooklyn's 407-acre Shirley Chisholm State Park on Jamaica Bay offers hiking, biking, fishing and picnicking under the watch of a colorful mural honoring Chisholm by Brooklyn muralist Danielle Mastrion. Under a second $20 million phase currently being designed and expected to be completed in 2021, the park will include a grand entrance on Fountain Avenue, lawn patios, a patio overlooking Hendrix Creek and pop-up environmental education facilities. A native of the borough, Chisholm, a former representative of the 12th Congressional district in New York for seven terms, was the first African American woman elected to Congress in 1968; she ran for President in 1972 as the first African American woman to do so.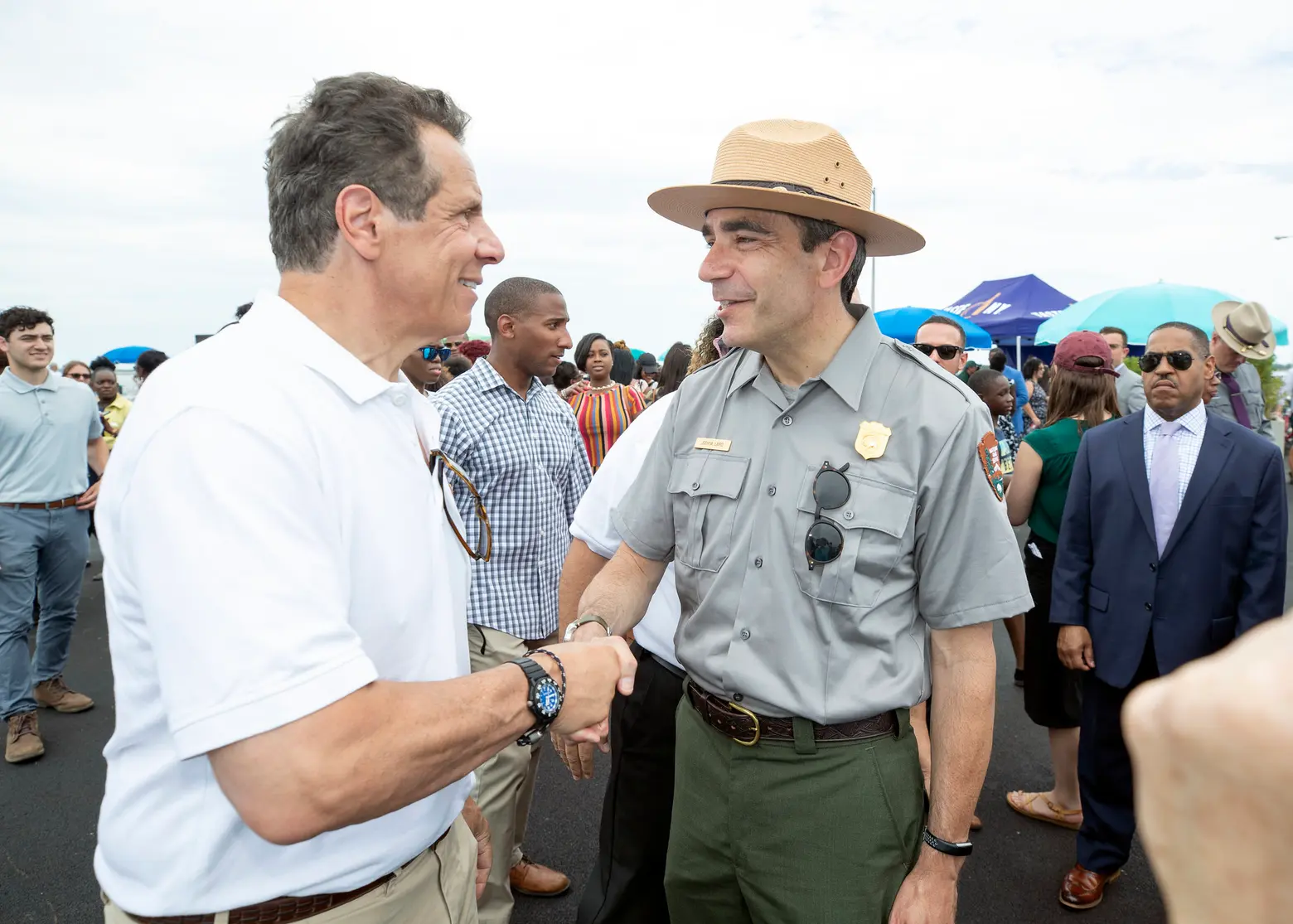 The new park occupies some of the highest ground in the city, offering panoramic views of the Empire State Building, the Verrazano-Narrows Bridge, New York Harbor, and Jamaica Bay. The newly-opened $20 million phase brings ten miles of marked trails for hiking and biking, a bayside pier and water access. Environmental educators will offer programs for visiting children, with partnerships with environmental groups like Audubon New York in the works. A partnership with Bike New York will create the Shirley Chisholm State Park Bike Library, with free loaner bikes available for trail riding.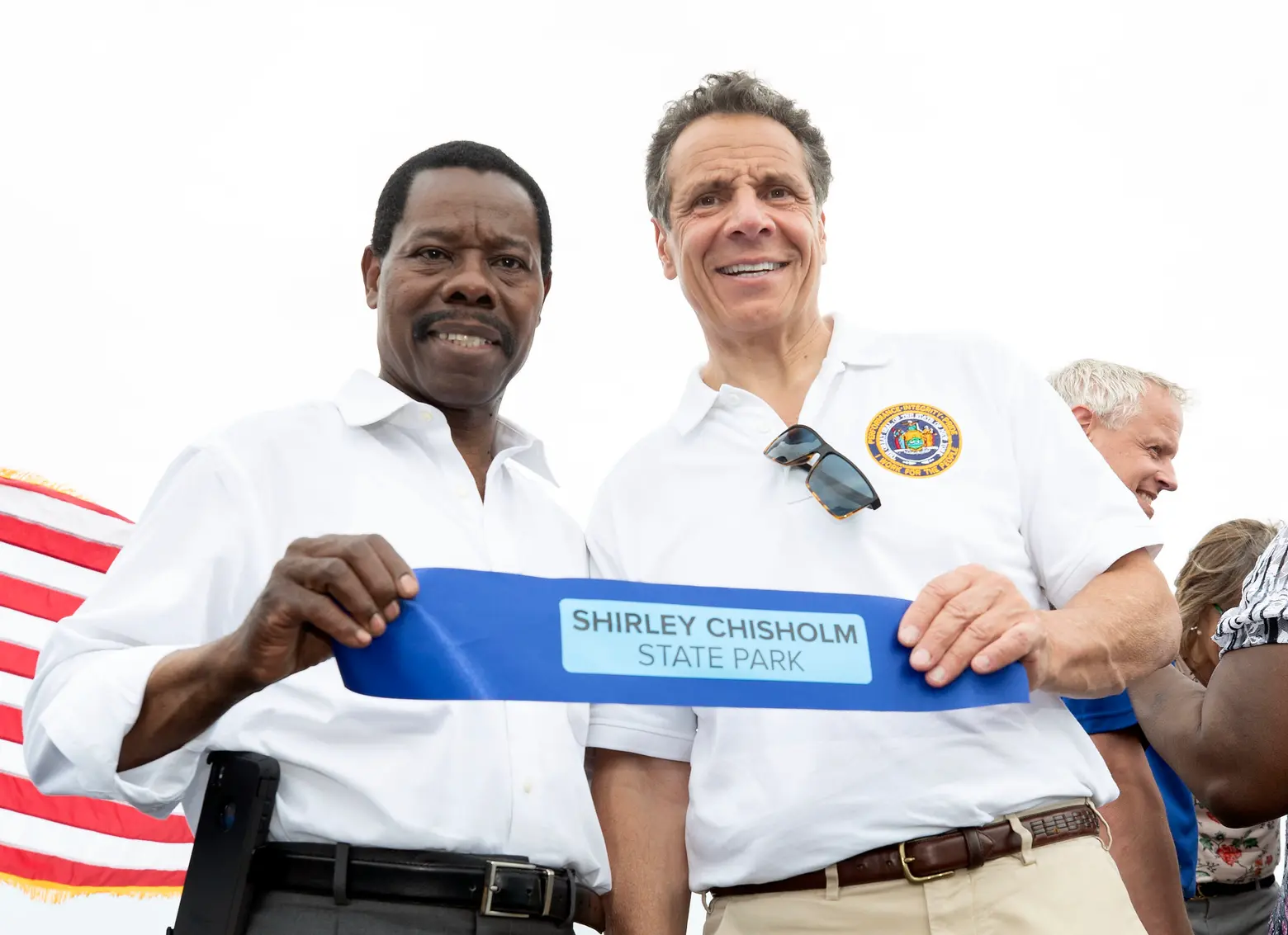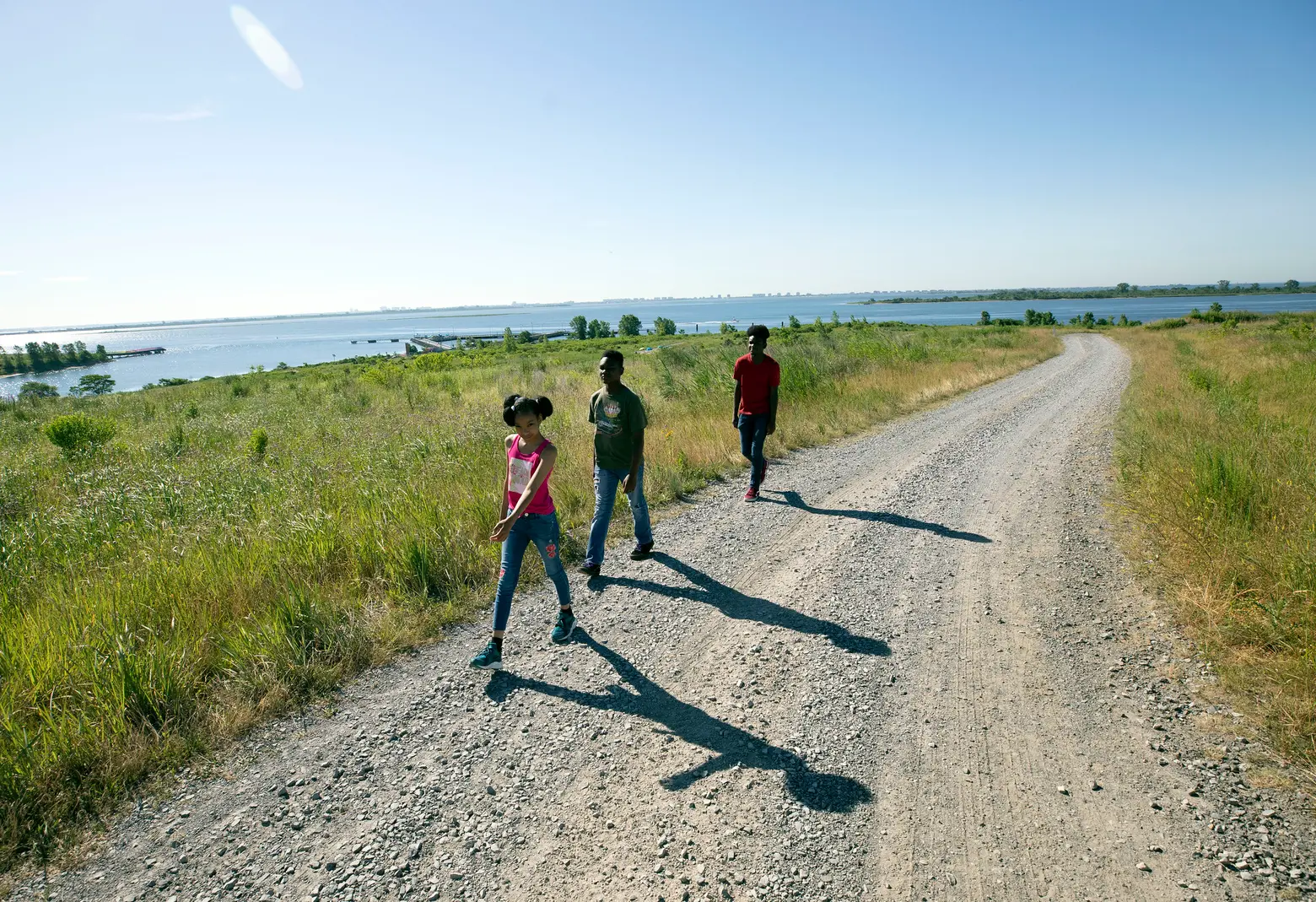 The site, which has never before been accessible to the public, sits atop the Pennsylvania and Fountain Avenue landfills which were used by the City Department of Sanitation from 1956 to 1983. The new park demonstrates beneficial reuse of a formerly contaminated property. The State Parks Department worked with the Department of Environmental Conservation (DEC) to protect public health and the environment during redevelopment. Enough clean soil to fill nearly 100,000 dump trucks was spread up to four feet deep across the site, which was planted with more than 35,000 trees and shrubs. Prairie grass and native plants were installed to prevent erosion and to encourage a diverse ecosystem of coastal meadows, wetlands, and woodlands.
The National Park Service and the City of New York are cooperating with New York State Parks to develop Shirley Chisholm State Park along with with the Department of the Interior, the National Park Service and the DEP. The new park is part of Governor Cuomo's Vital Brooklyn Initiative, which calls for 34 new or improved parks, gardens, playgrounds and recreation centers within a ten-minute walk of every central Brooklyn resident.
RELATED:
Photos by Mike Groll/Office of Governor Andrew M. Cuomo via Flickr.