The High Line's final section, the Spur, is open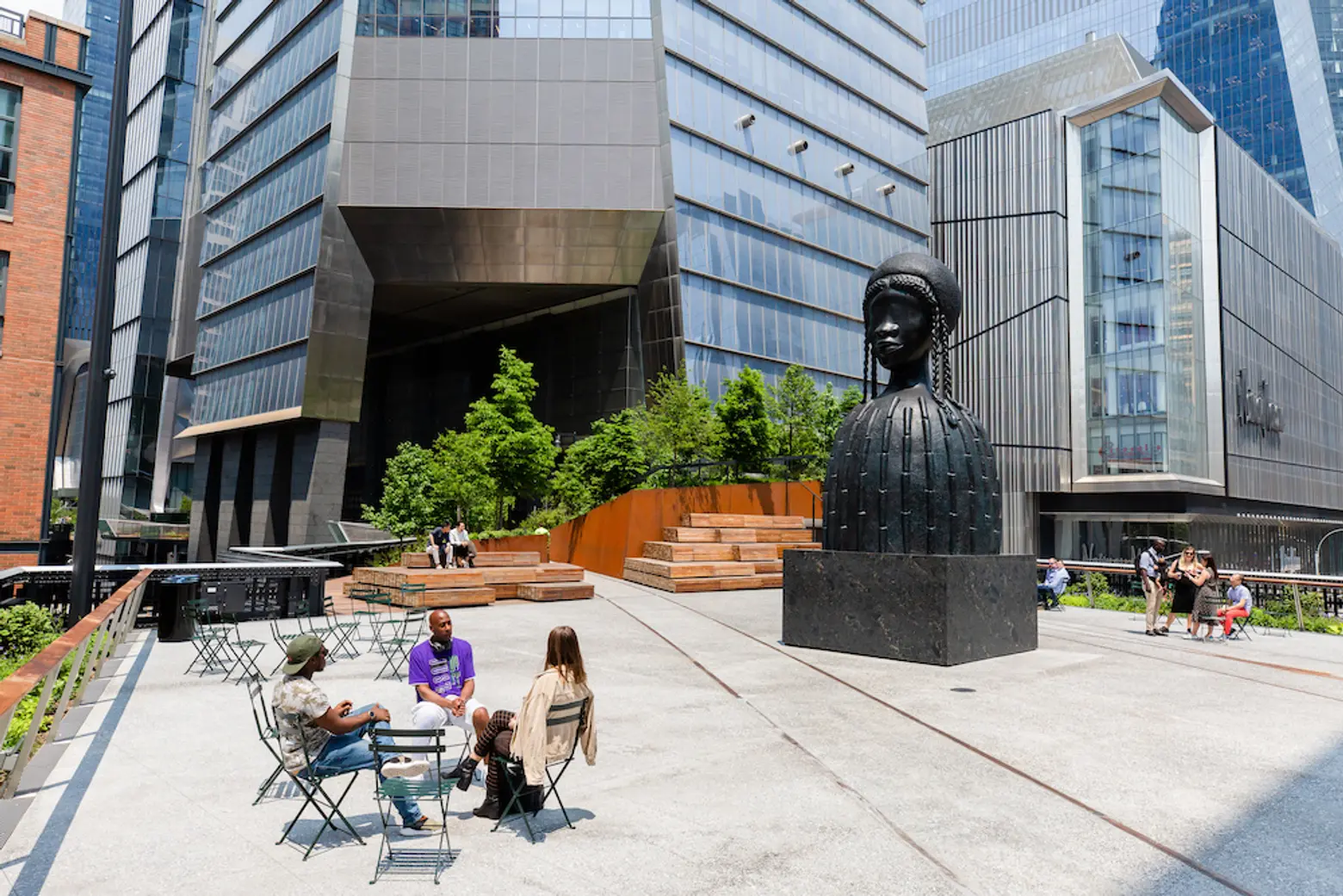 Photo by Timothy Schenck, courtesy of the High Line.
The High Line's newest section, the Spur, opened to the public last week following a ribbon-cutting celebration on Tuesday. Elected officials, artists, advocates, supporters, community members, and architects involved in the project were on hand for a speaking program that welcomed visitors to the new space. The Spur–the last section of the original elevated rail to be converted into public space–extends east along West 30th Street and ends above 10th Avenue; it's also home to the High Line Plinth, the first site on the High Line dedicated to a rotating series of contemporary art commissions. Simone Leigh's "Brick House" is the first Plinth commission.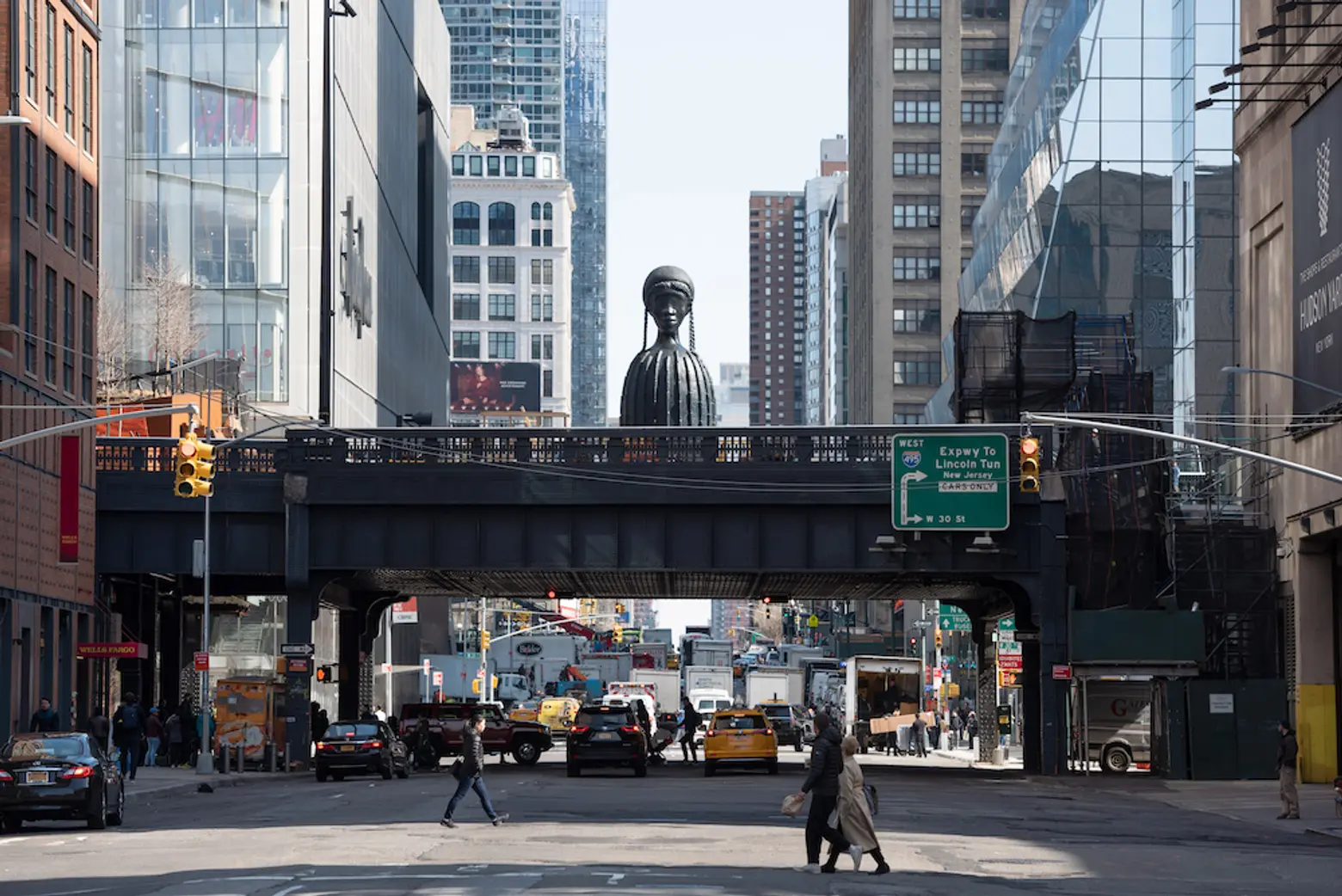 The High Line also commissioned Claudia Rankine's "We Are Here," a series of text-based sound installations at the site. Toshi Reagon performed "I Walk the West Side Line"–a live, sonic reinterpretation of "We Are Here"–at the opening event. Sound installations can be heard in two balconies in the Coach Passage along 30th Street, at the 23rd Street Seating Steps, and in the Sunken Overlook at 17th Street, from June 5-July 5, 2019 during park hours.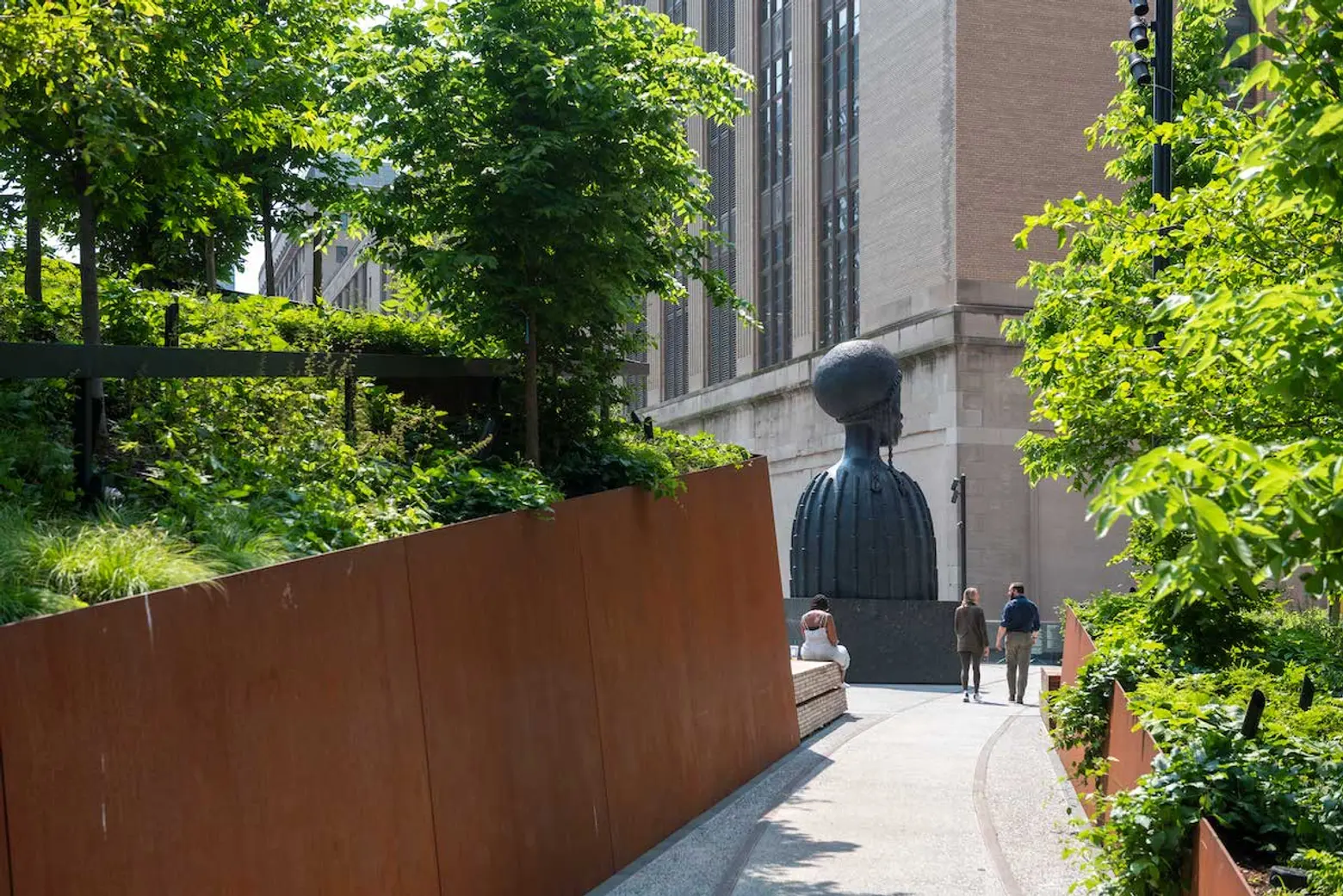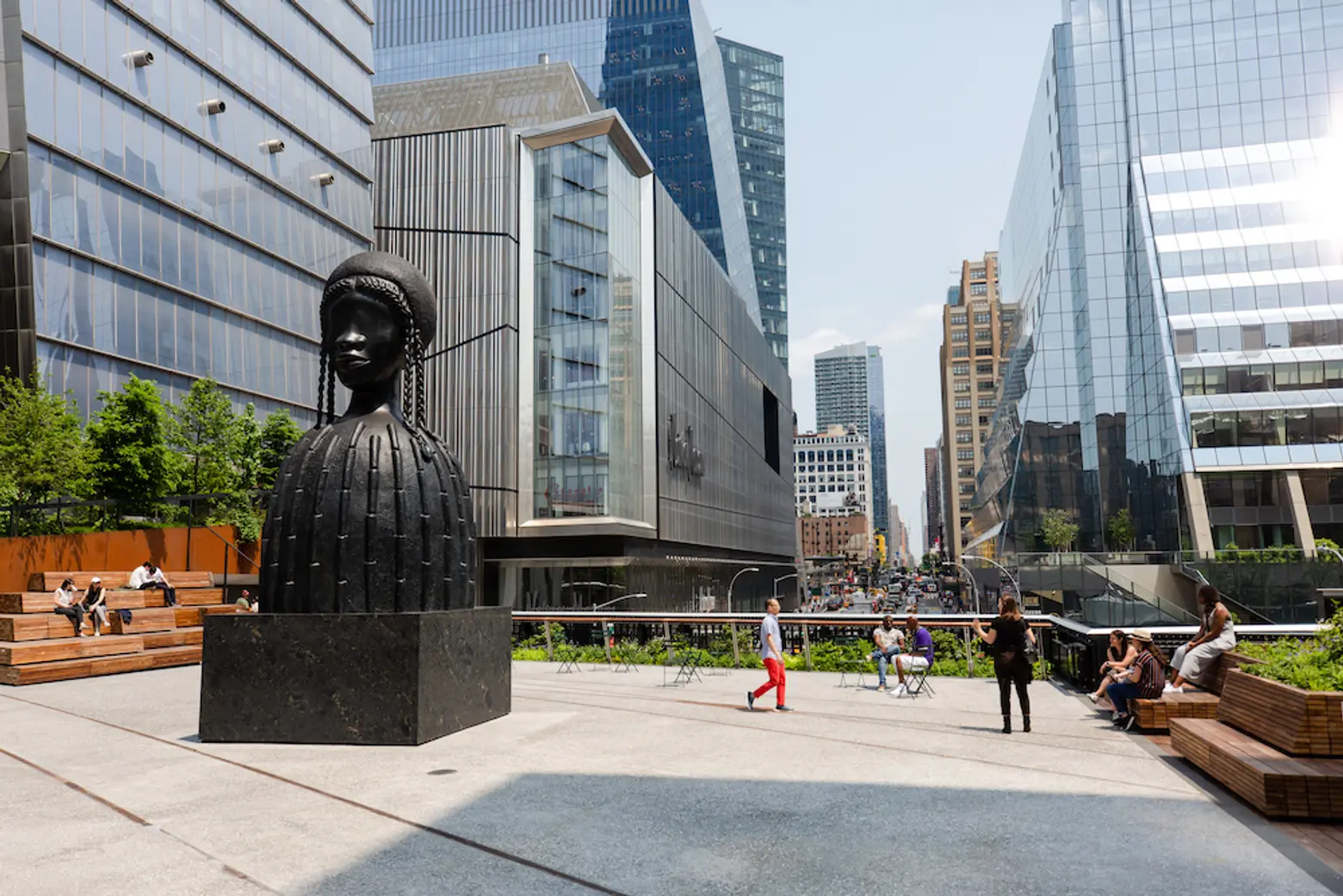 The Spur was designed by the team behind the other sections of the High Line, comprised of James Corner Field Operations (Project Lead), Diller Scofidio + Renfro, and Planting Designer Piet Oudolf. James Corner, FASLA, Founding Partner, and CEO, James Corner Field Operations, commented, ''The design of the Spur has gone through many iterations over the years: from theater, to garden, to woodland, to event platform, to an immersive 'bowl,' among others. But we ended up with the best solution, typical High Line: tough, simple, and authentic. This dramatic space is flanked by generous seating and overlooks and immerses you in the massive scale of the surrounding city.''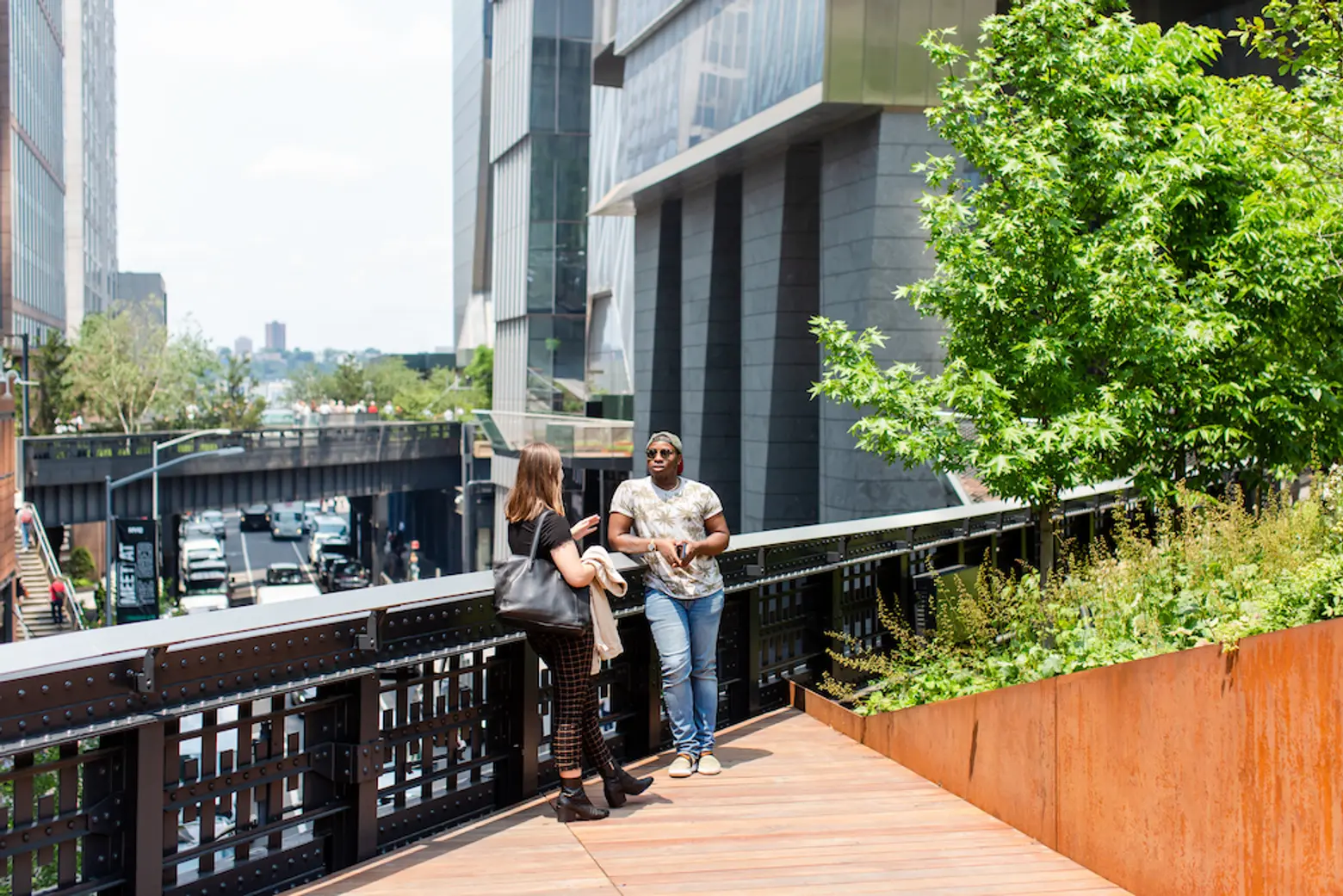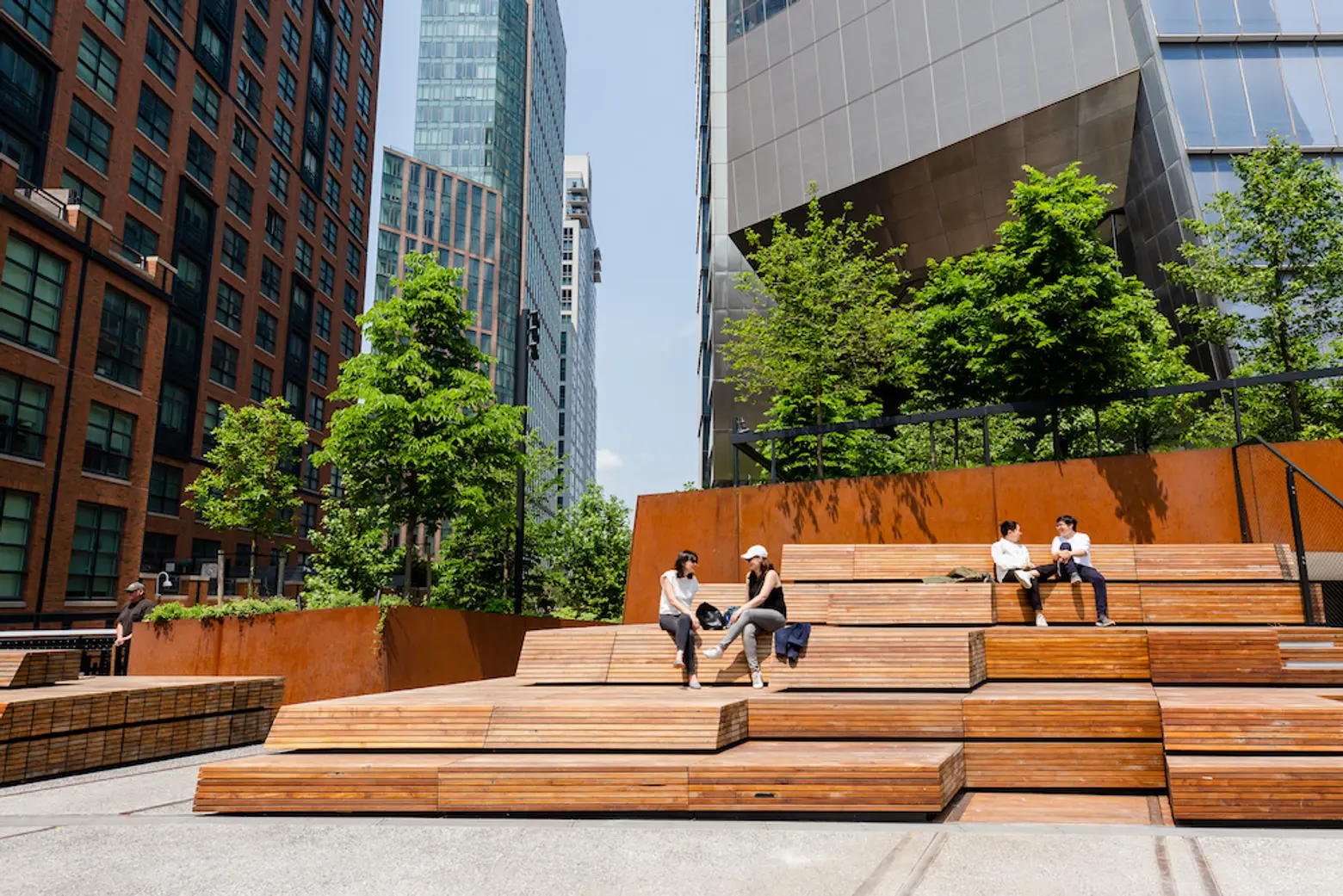 Ricardo Scofidio, Partner, Diller Scofidio + Renfro, said, "The Spur opens new vistas to and from the city and visually reconnects the High Line back to the 10th Avenue Overlook on 17th Street."
At the opening celebration Council Speaker Corey Johnson commented, "The Spur shows the power of advocacy and the power of thinking big. The High Line opened 10 years ago and the community kept pushing to save the Spur. Today we celebrate the opening of this last section, which will be an anchor for art and cultural events on the High Line."
RELATED:
Photos by Timothy Schenck, courtesy of the High Line.