New views and details revealed for 407-acre state park opening in Central Brooklyn next summer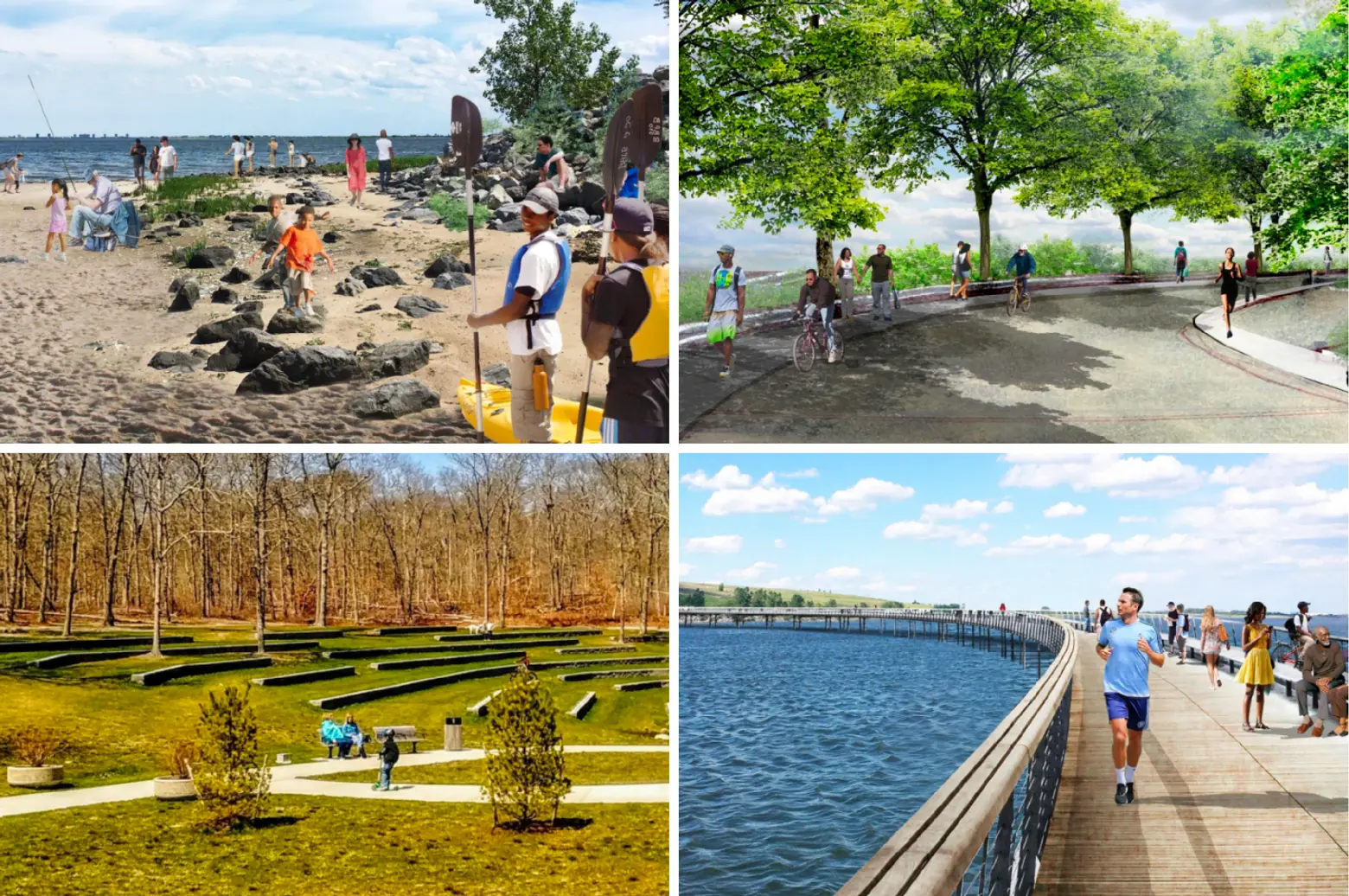 The largest state park in New York City will open next summer in Brooklyn and be named after Shirley Chisholm, the first black woman elected to Congress and a native of the borough. Gov. Andrew Cuomo announced Wednesday that the first phase of the 407-acre park on Jamacia Bay will be completed in 2019. The site, formerly home to two landfills, will be converted into parkland with 10 miles of trails for hiking and biking, kayaking, picnic areas, educational facilities, an amphitheater and more.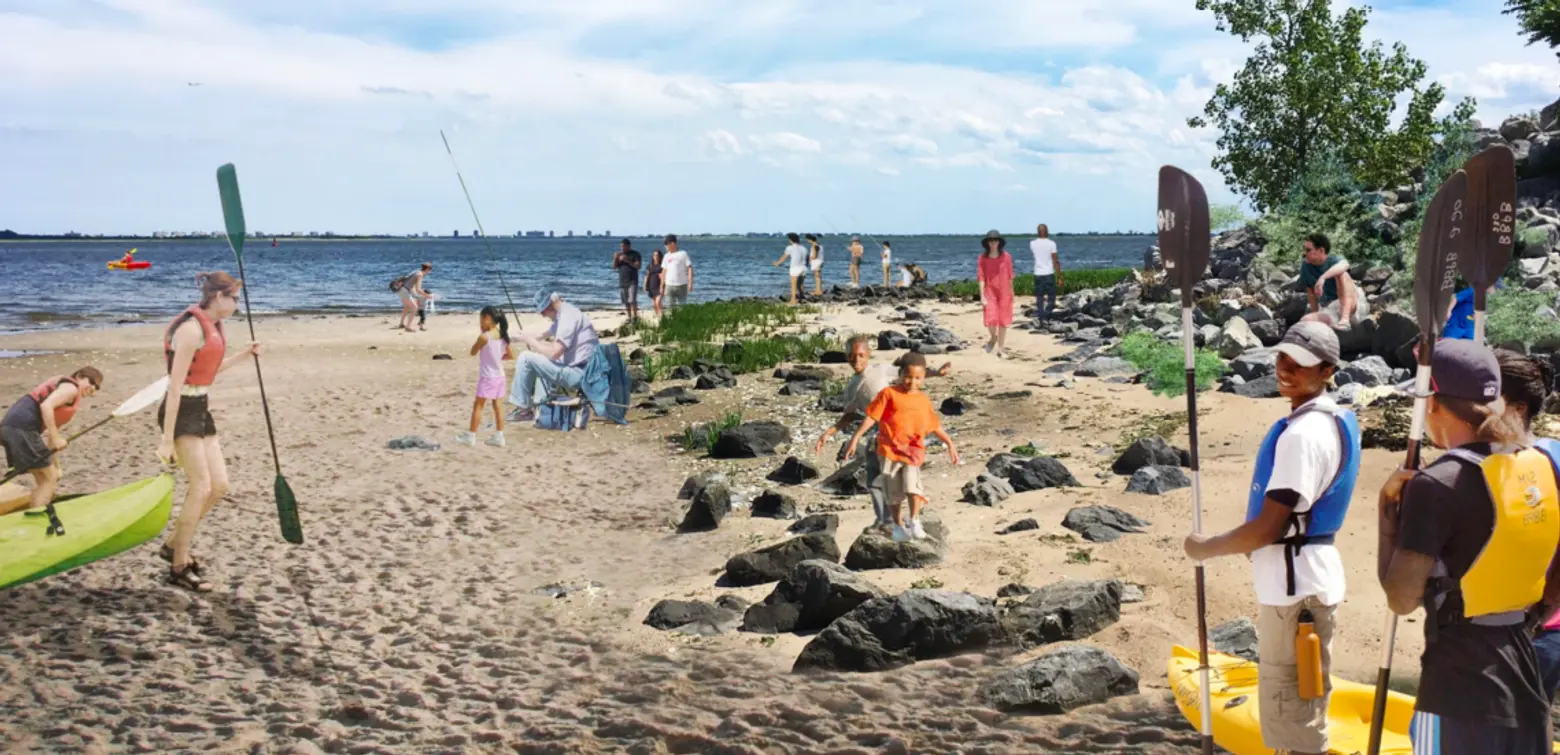 The Shirley Chisholm State Park falls under the governor's $1.4 billion "Vital Brooklyn" initiative, which aims to add open space and recreational facilities to Brooklyn neighborhoods like Crown Heights, Flatbush, Ocean Hill, Bed-Stuy, Brownsville, Bushwick and East New York.
Part of the plan includes bringing 34 new or updated playgrounds, pocket parks, community gardens and rec centers within a 10-minute walk of every Central Brooklyn resident.
"Our state parks are community treasures, and this new park transforms what was once landfill into exquisite open space, waterfront access and outdoor recreation for Brooklyn," Cuomo said. "Shirley Chisholm led the fight to improve the health and wellness of underserved communities that we carry on today with the Vital Brooklyn initiative, and we are proudly naming this park after her in admiration for the example of leadership and devotion she set for all of us."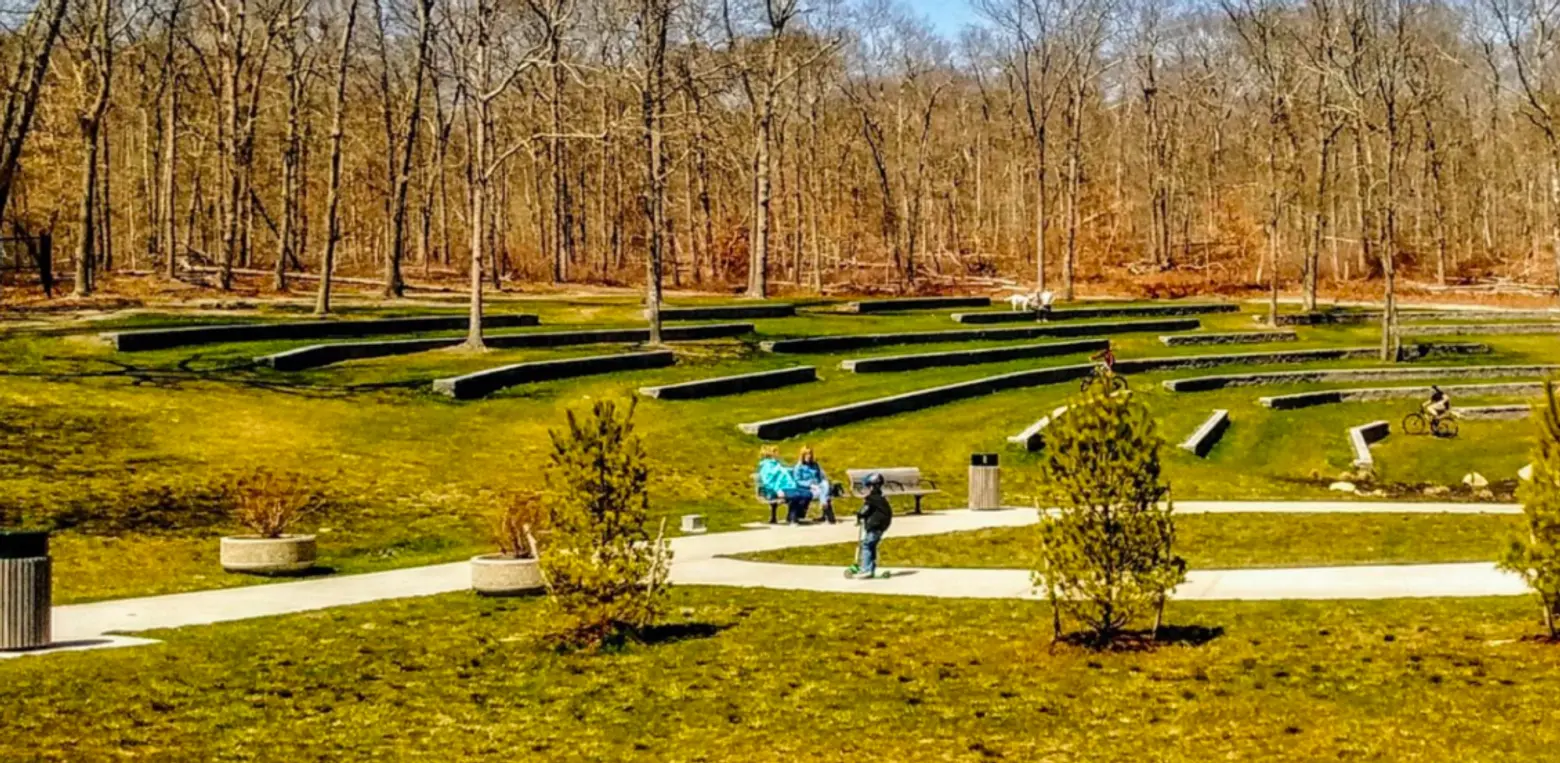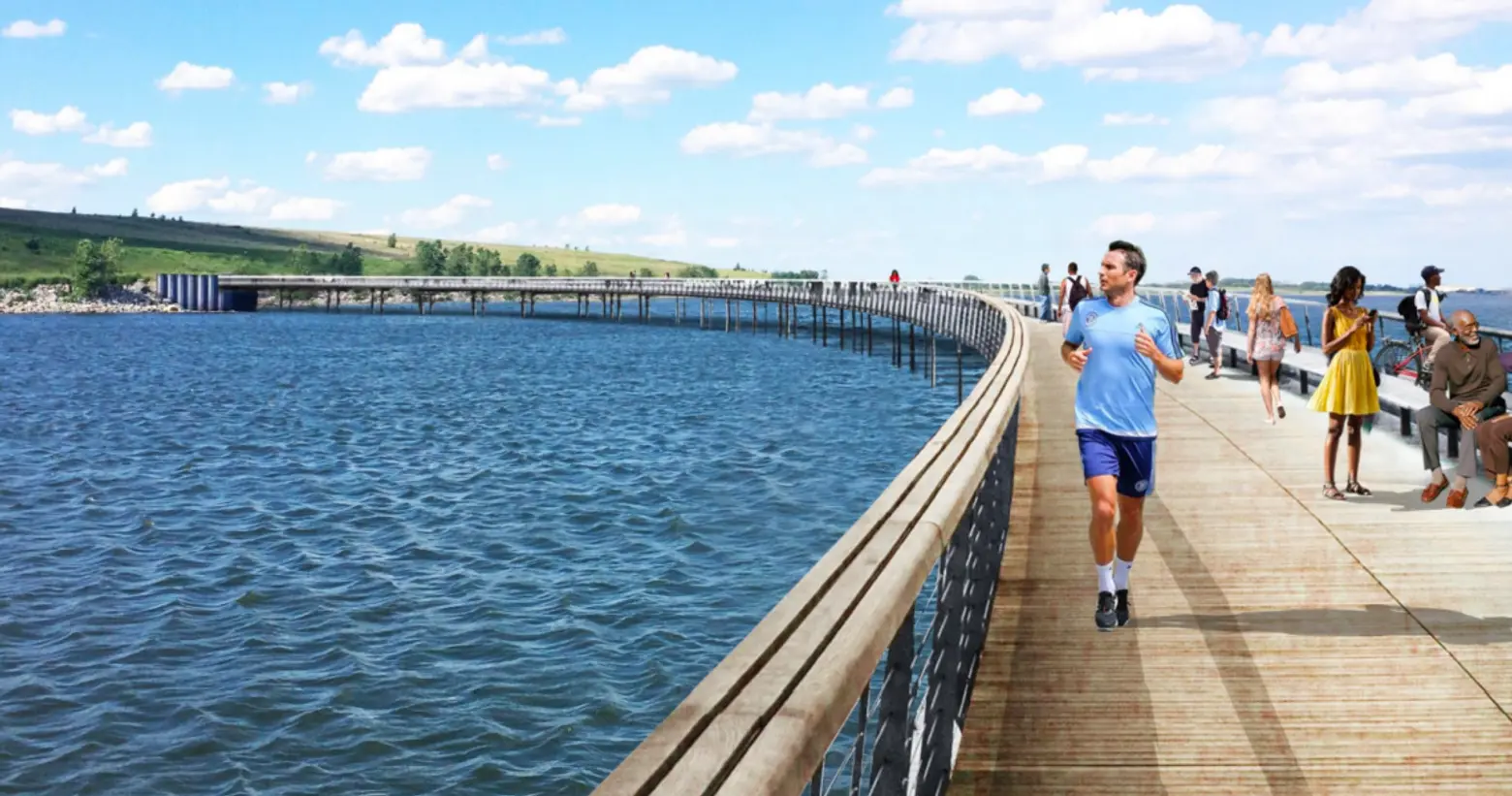 The state will invest $20 million in the first phase of the park, which will help restore the property to make accessible 3.5 miles of waterfront. The site formerly held the Pennsylvania Avenue Landfill and the Fountain Avenue Landfill, which were in operation until 1983 and never before open to the public.
Public meetings for the design of phase 2, which could include an amphitheater, environmental education center, lawn patios and a "cable ferry or a connector bridge" over the water, will begin in the fall of 2019. The second phase is expected to be completed in 2020 and 2021.
Mayor Bill de Blasio expressed support for the project. "Parks and green spaces are essential to New Yorkers, and I'm excited that the creation of this new park will help give more residents access to outdoor activities," the mayor said in a statement.
RELATED:
Renderings via Governor Cuomo's office