In agreement with Manhattan U.S. Attorney, Hudson Yards' Vessel will majorly increase accessibility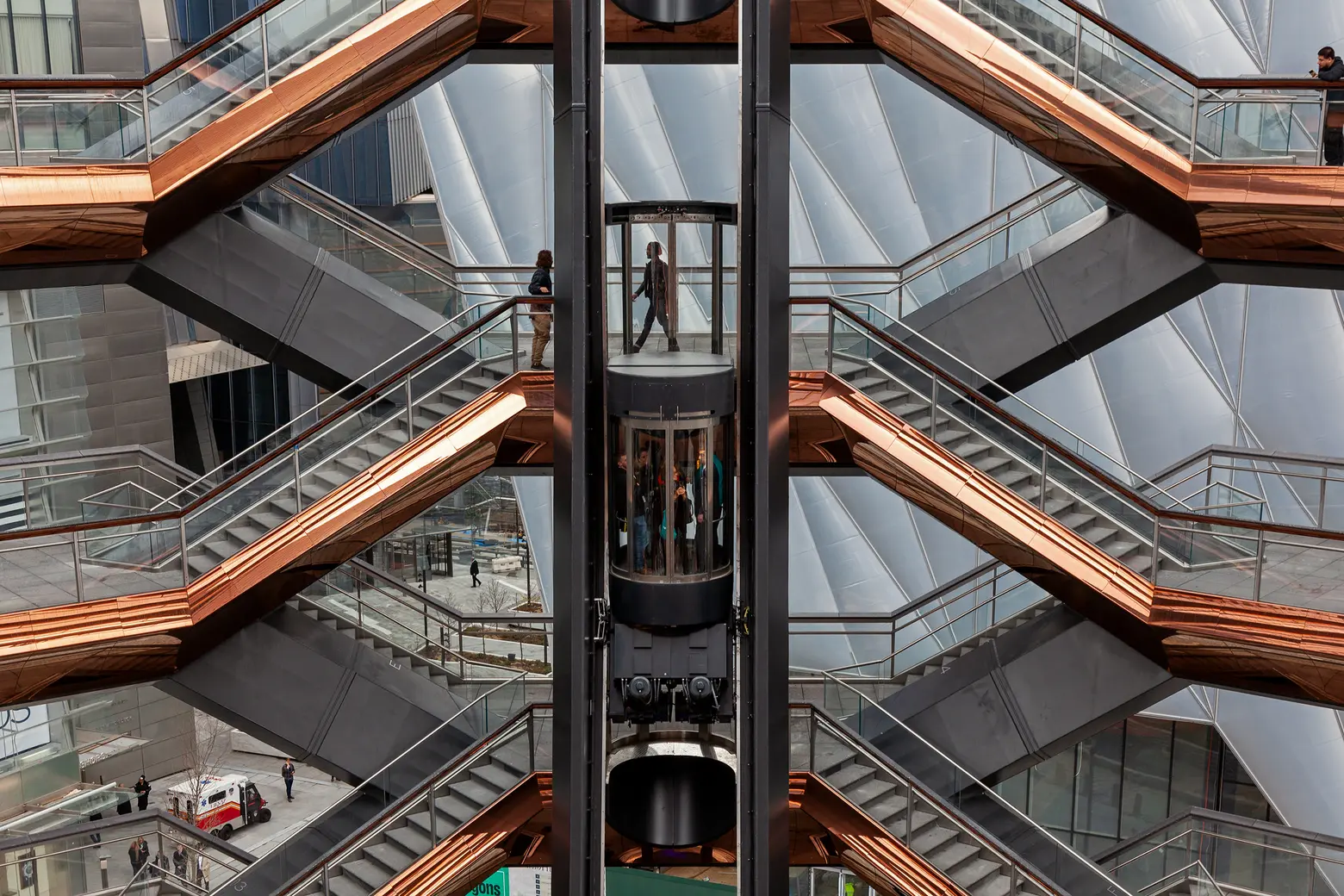 In an agreement with the Manhattan U.S. Attorney, Hudson Yards developer Related Companies has agreed to significantly increase the accessibility of its Vessel public art piece. The 150-foot-tall climbable sculpture is comprised of 154 interconnecting flights of stairs, nearly 2,500 individual steps, and 80 platform landings. But as it's currently engineered, only three of these platforms, all on the same side of the structure, are accessible via the elevator. According to an announcement from the Department of Justice, Related will now install a "platform lift mechanism that will allow individuals with disabilities to traverse the stairways and platforms at the top levels of the Vessel so as to enjoy 360-degree views."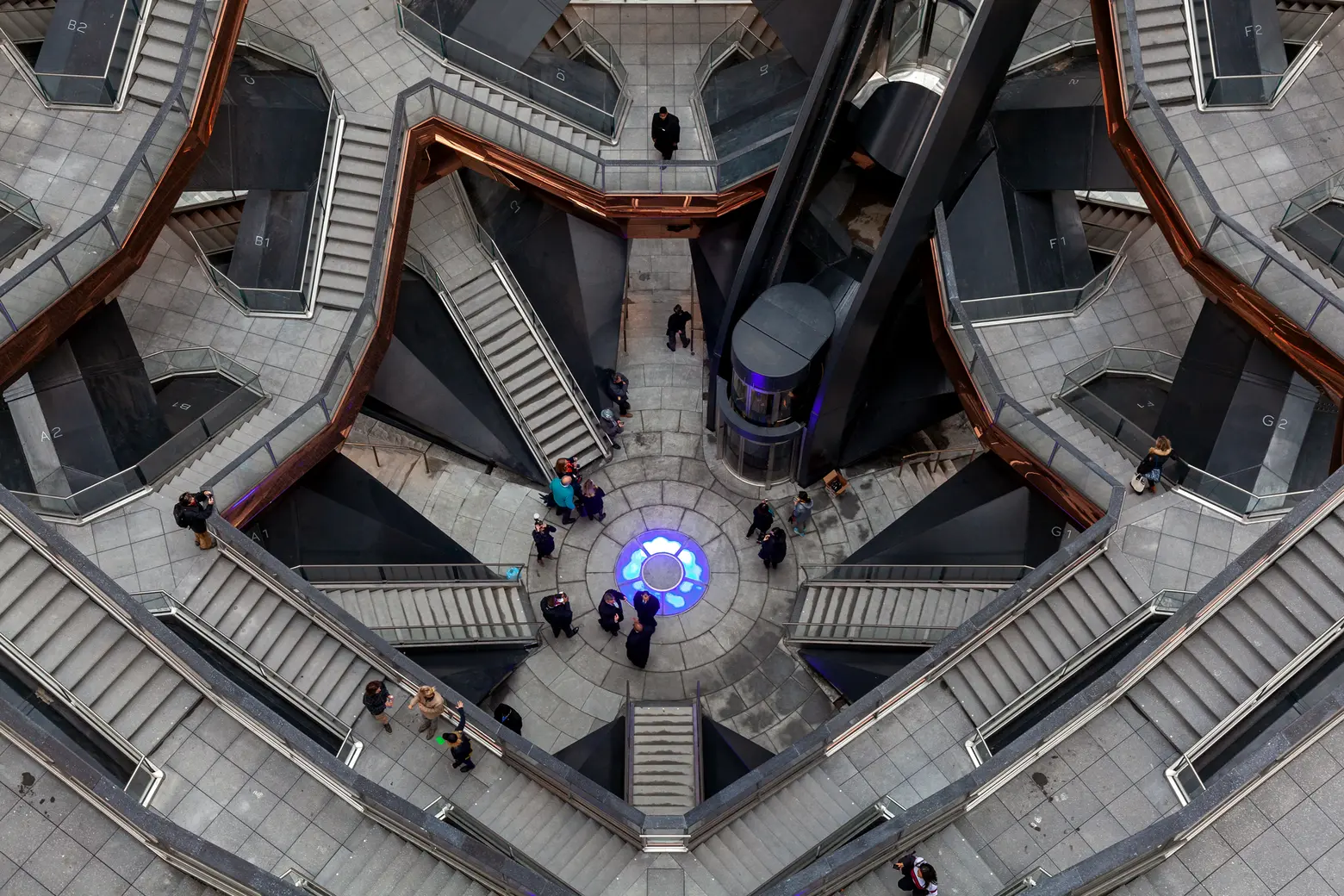 The current elevator entrance. Photo taken by James and Karla Murray exclusively for 6sqft.
As the announcement tells us, under the Americans with Disabilities Act of 1990, Related will design, construct, install, and operate this new platform lift mechanism, "providing access to the most traveled areas of the Vessel that are also currently inaccessible to individuals with disabilities." Another issue that has come to light is that the sculpture's current elevator often skips the platforms at levels 5 and 7 due to high traffic, making only the platform at level 8 available to those with disabilities. Therefore, the agreement also says that the developer will "ensure that the elevator stops at levels 5 and 7 upon request, to operate the elevator on a pre-set, timed schedule, and to modify the Vessel's ticketing reservation options to allow individuals with disabilities to reserve priority access to the elevator."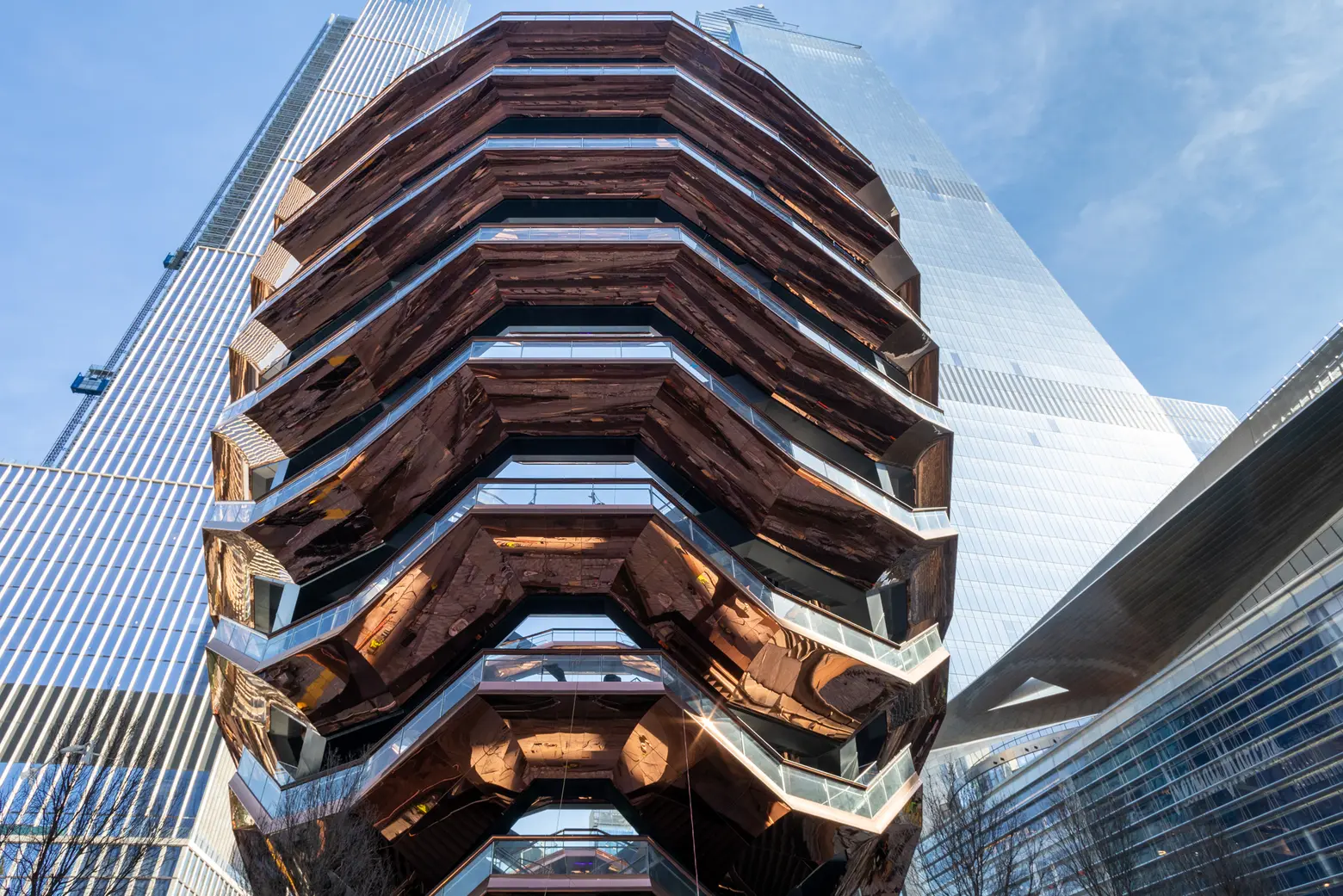 Photos taken by James and Karla Murray exclusively for 6sqft.
Designed by Thomas Heatherwick, Vessel opened this past March, along with the larger Hudson Yards development for which it is a public centerpiece. According to the Voluntary Compliance Agreement (PDF), the new lift mechanism must be installed by January 31, 2021.
RELATED: