IKEA's new Sonos collab includes wifi speakers disguised as lamps and shelves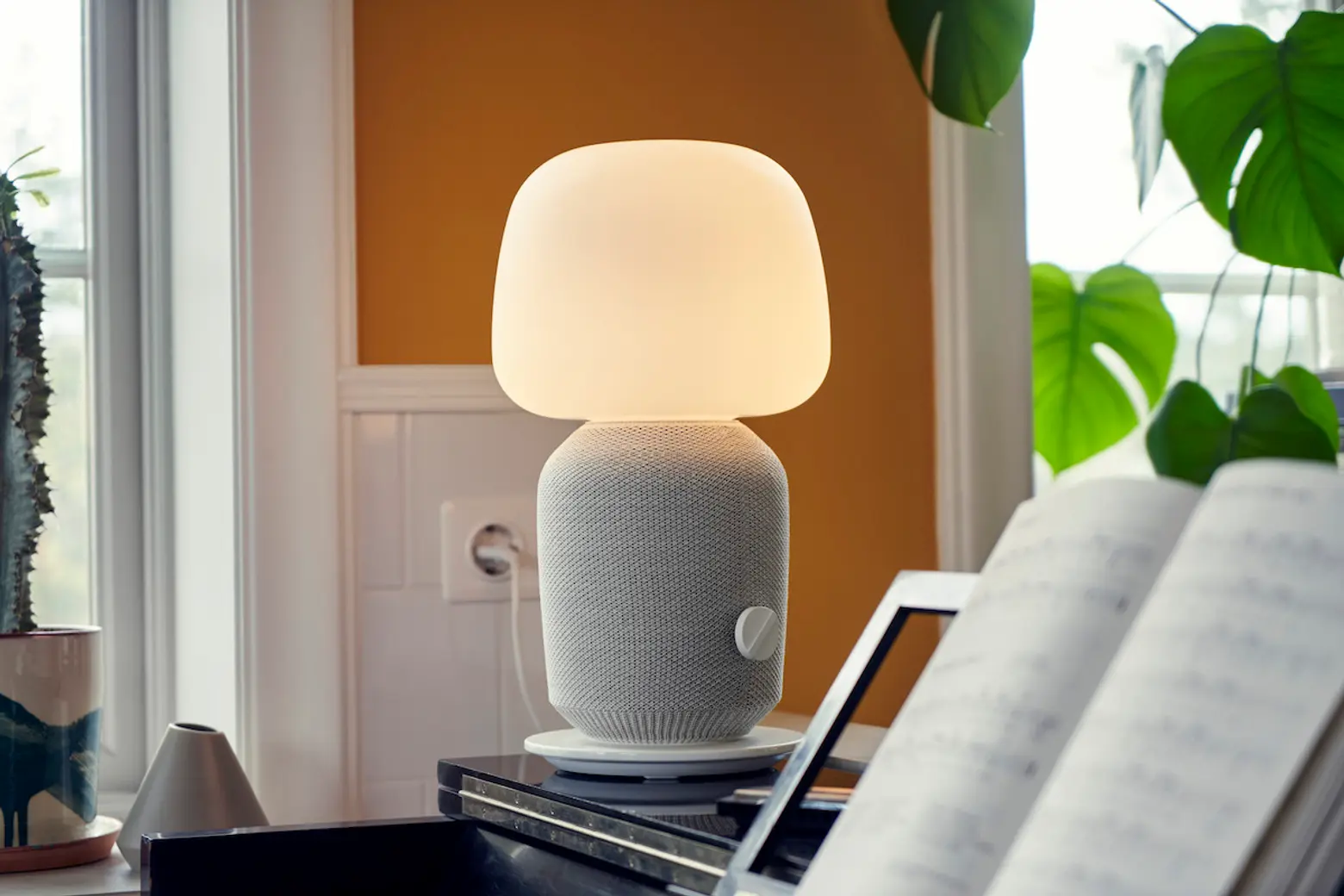 Always on the cutting edge–as with this genius furniture for small spaces–IKEA is introducing SYMFONISK, a collaboration with Sonos that mixes great design with wifi-enabled sound. The all-new sound collection includes a luminous table lamp and a slender, minimalist bookshelf speaker; both are wifi speakers. Even better: The speakers can be used with the Sonos system and controlled through the company's app.
Never mind that the table version is a convincing knockoff of Menu's ultra popular JWDA table lamp. The IKEA version is multifunctional. It's $179, so while it's not exactly a penny item,  it won't break the bank (and it's definitely less than the one to which it pays homage).
According to Iina Vuorivirta, one of the designers of the SYMFONISK lamp-speaker, "We knew from the start that we wanted to challenge the traditional high-tech aesthetics. The lamp-speaker partly springs from the idea of the fireplace – one single piece that spreads warm light as well as sound."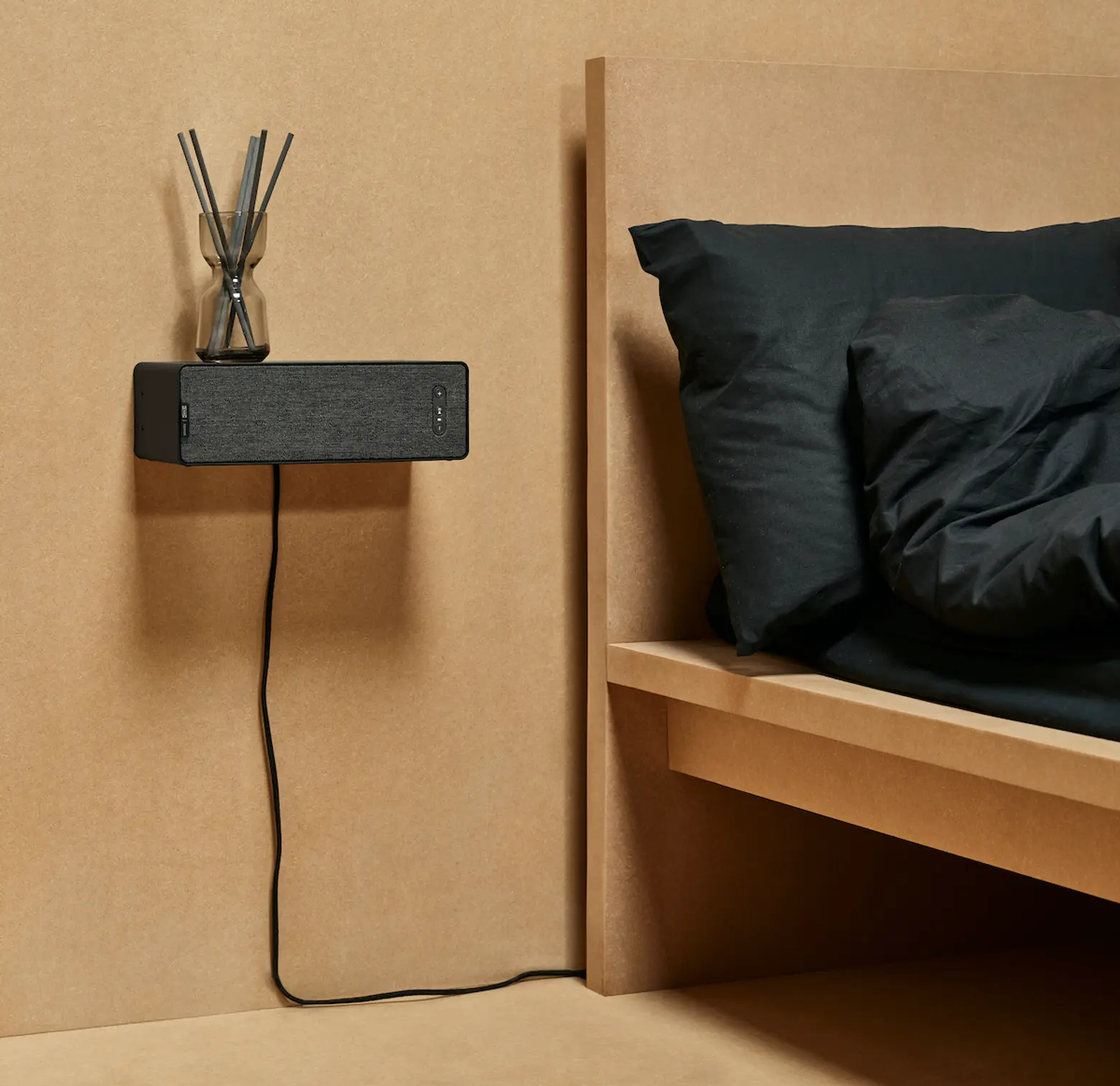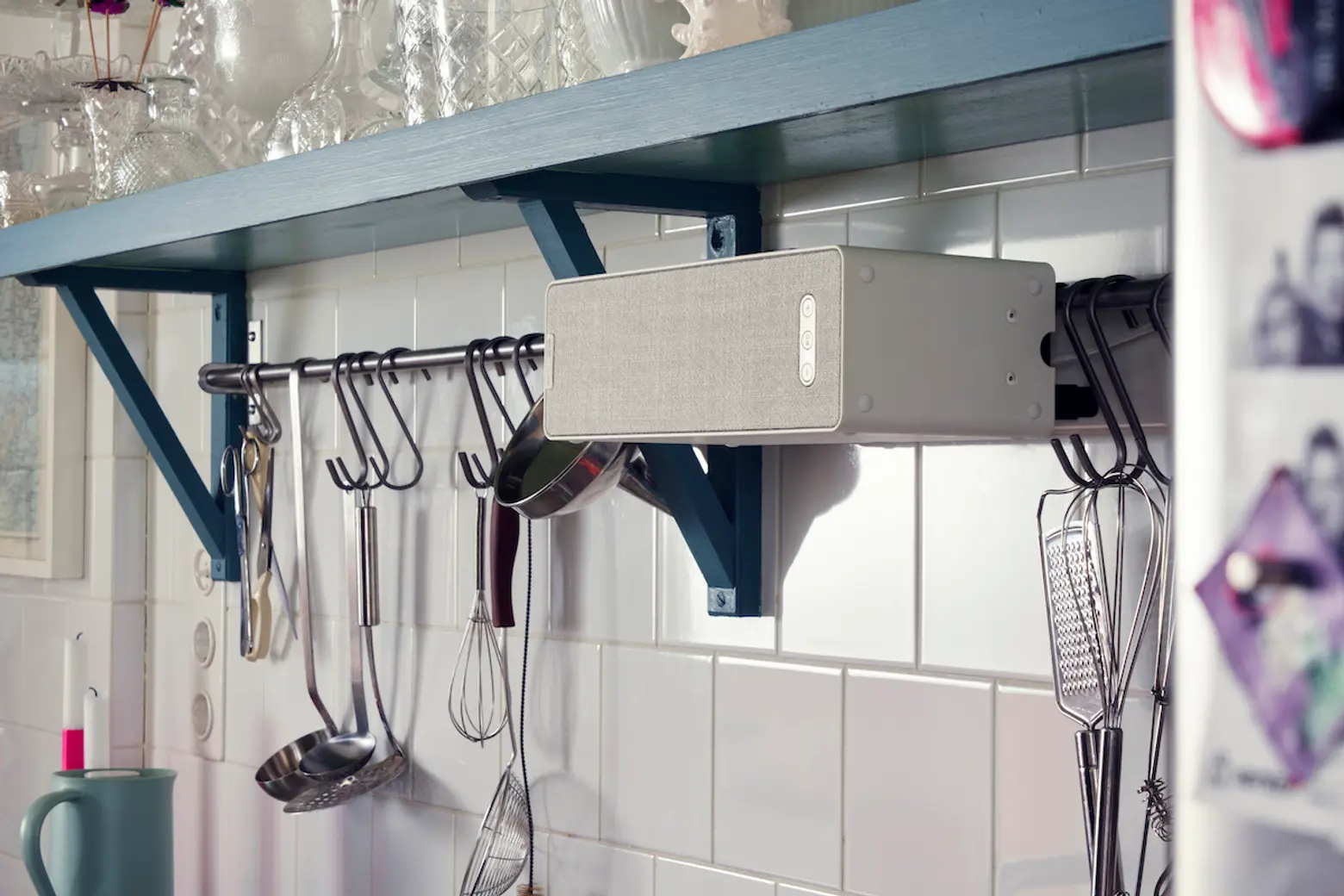 The SYMFONISK Bookshelf with WiFi Speaker is a more wallet-friendly $99. It can be tucked away horizontally or vertically–it's barely wider than the average coffee table book–though it's good-looking enough to put on display. For another $20 the SYMFONISK bracket turns it into an actual shelf that can support up to 6.6 lbs. There are even hooks that can attach it to almost any kitchen rail system.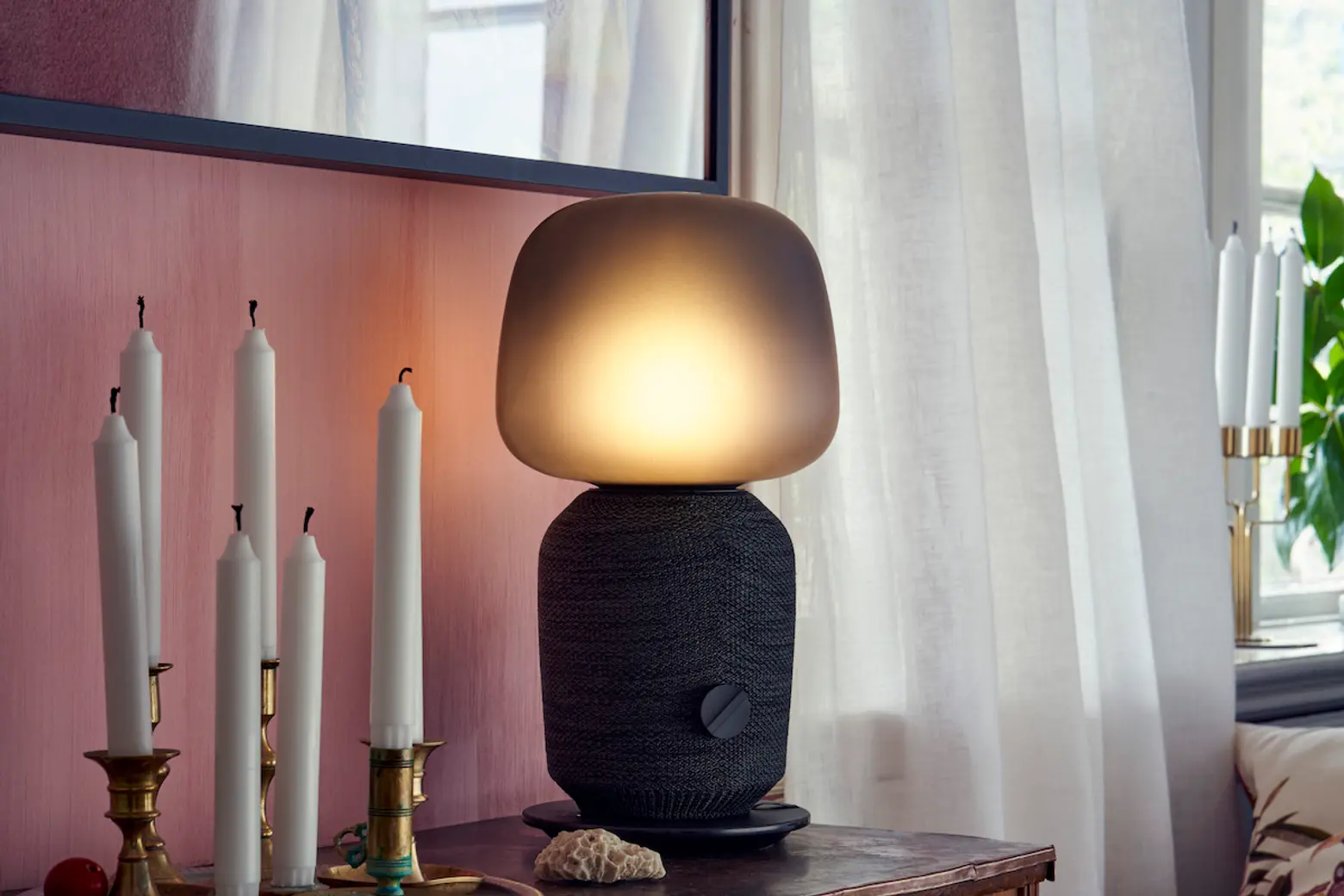 SYMFONISK will be available in IKEA U.S. stores beginning August 2019. You can find out more details here.
RELATED:
Images courtesy of IKEA.