Ikea Is Selling a Full Mini Kitchen for Only $112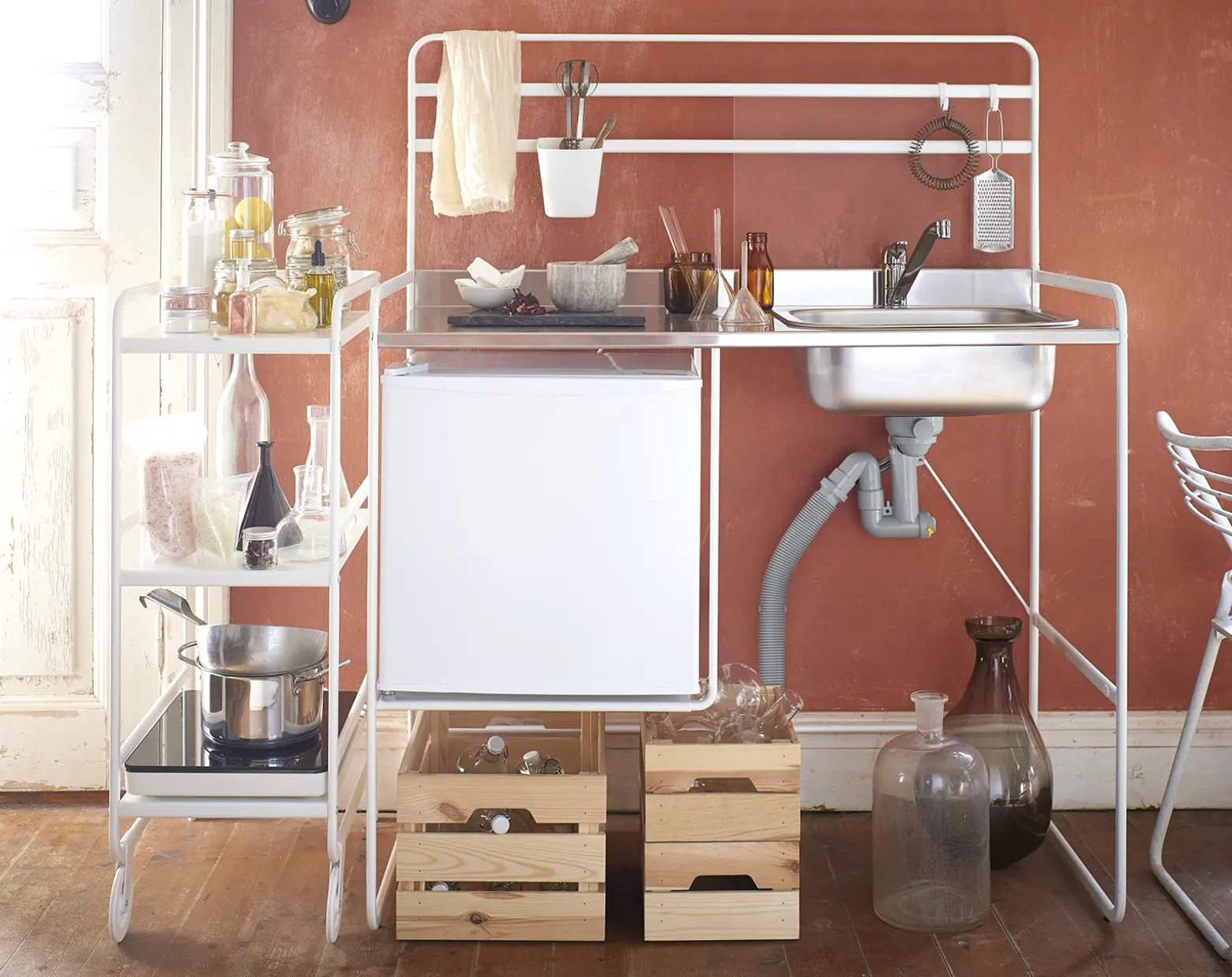 6sqft has featured a couple compact kitchens before (like ChopChop and Gali), but they've both been concepts. Now, thanks to none other than Ikea, space-starved New Yorkers who actually prefer cooking to delivery can easily purchase a mini unit that offers everything a traditional kitchen would–a cooktop that can be removed to reveal countertop space, a mini fridge, a sink, and back rails to install various storage solutions (h/t Elle Decor). For those who want a bit more storage, Sunnersta also has a matching bar cart with three shelves for just $30.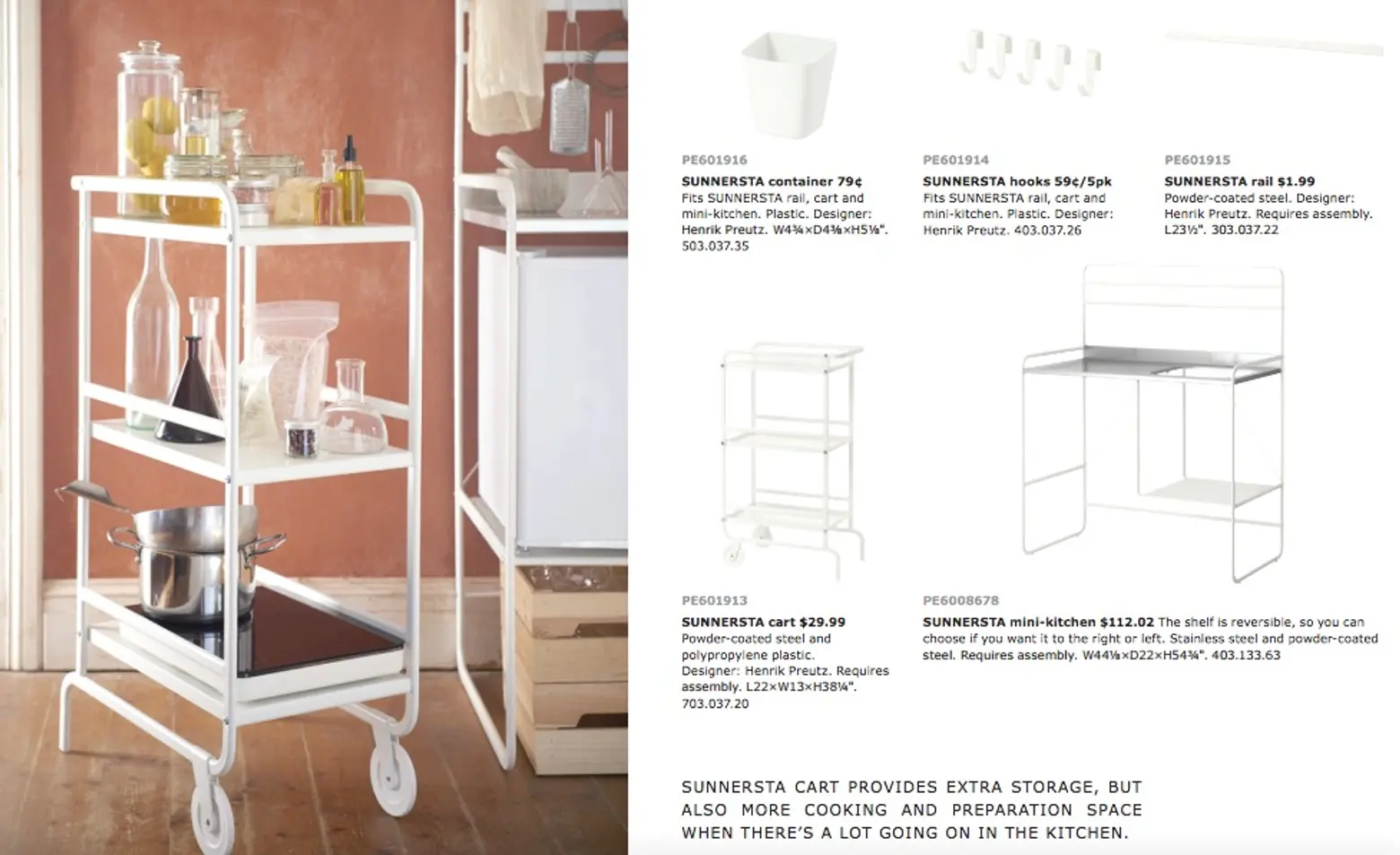 Designer Henrik Preutz says, "With Sunnersta mini-kitchen I want to encourage a creative and playful feeling about cooking. Create an open and welcoming kitchen even if your living space is small, a simple kitchen area in the office or a practical solution when renovating."
Sunnersta will be available in Ikea's newest catalog, out August 8th. Get a preview here (pdf).
[Via Elle Decor]
RELATED: