Housing Lottery Launches for Greenpoint Landing's 33 Eagle Street, Rents Start at $494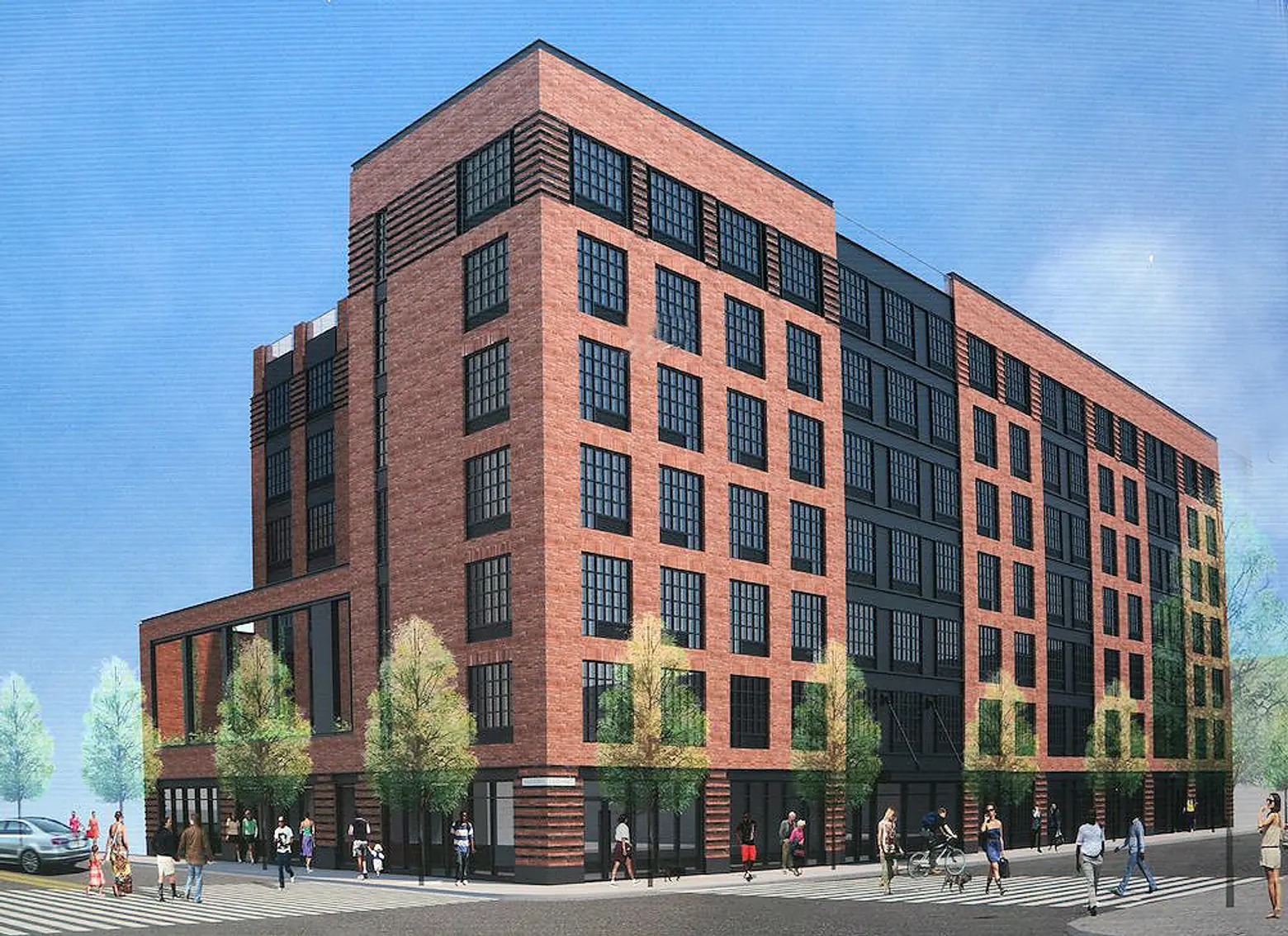 Greenpoint Landing's third affordable housing building has kicked off its lottery process. The ground-up seven-story building at 33 Eagle Street will provide 97 newly constructed rental apartments priced well below market-rate rents. The 24 studios will be priced from $494 to $1,463 per month for annual household earnings ranging from $18,275 to $78,650. Its 29 one-bedrooms, designated for either one or two-person households, have rents ranging from $532 to $1,840 for household incomes from $19,612 to $78,650. And lastly, the building's 49 two-bedrooms are priced between $647 and $2,216, based on household sizes ranging from two to four persons with income ranges from $23,589 to $112,190 per year.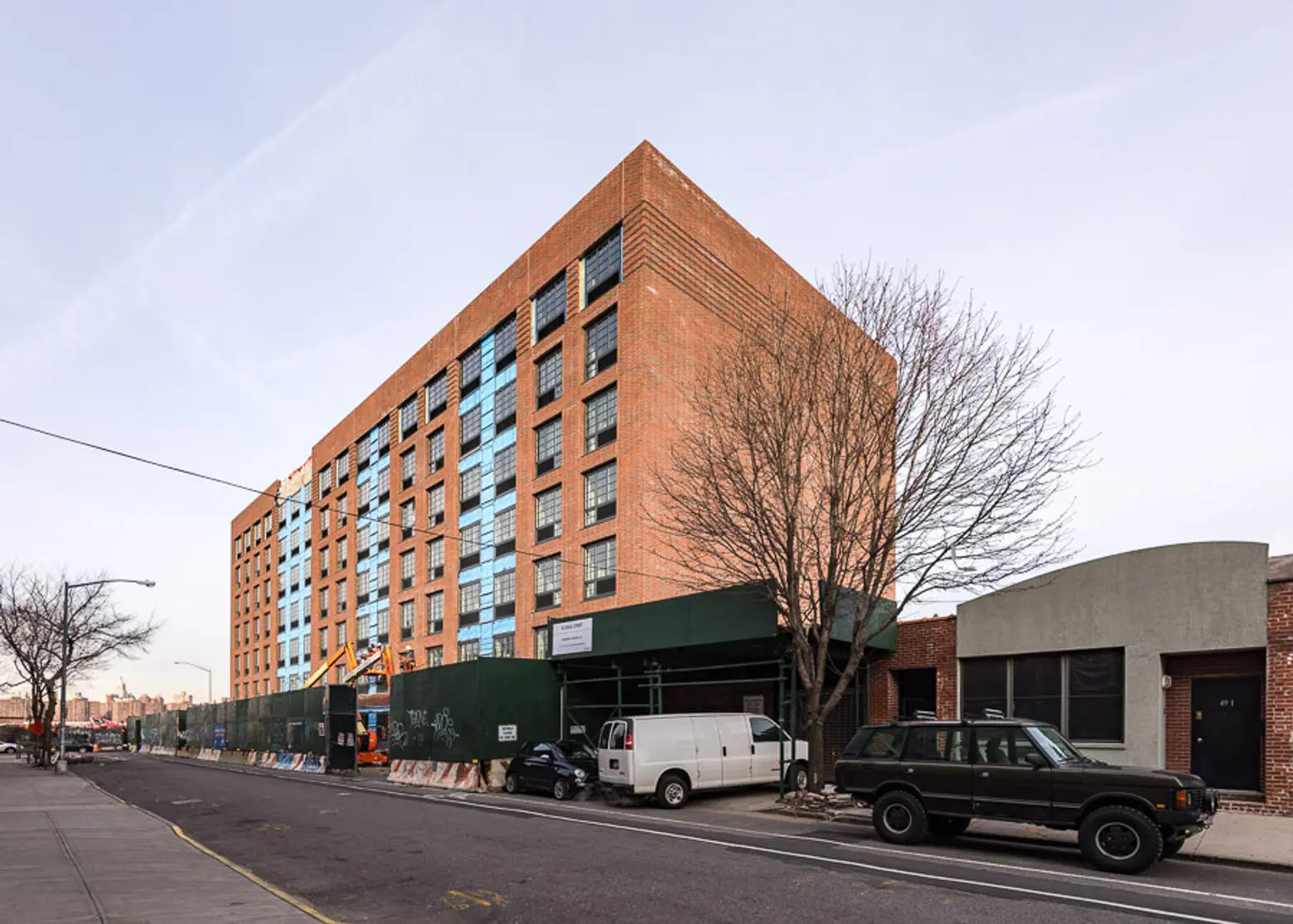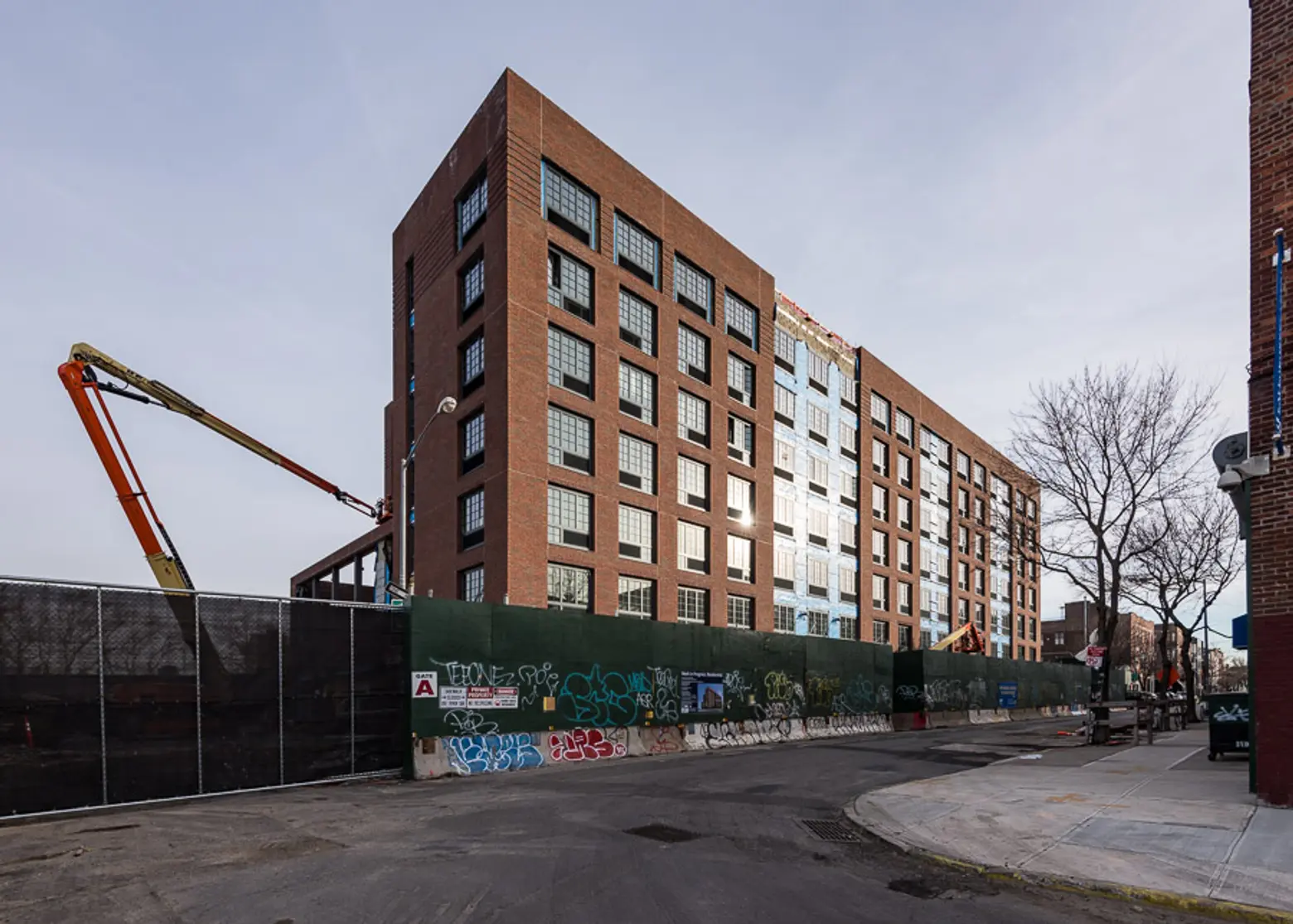 Images taken by Field Condition via Brownstoner
The modest, red brick building is situated at the corner of Eagle and West Streets and is being developed by the Park Tower Group and L&M Development as part of the 22-acre Greenpoint Landing master plan. In all, there will be roughly 5,500 apartments (1,400 of which will be deemed "affordable"), four acres of open space, and a K-8 public school.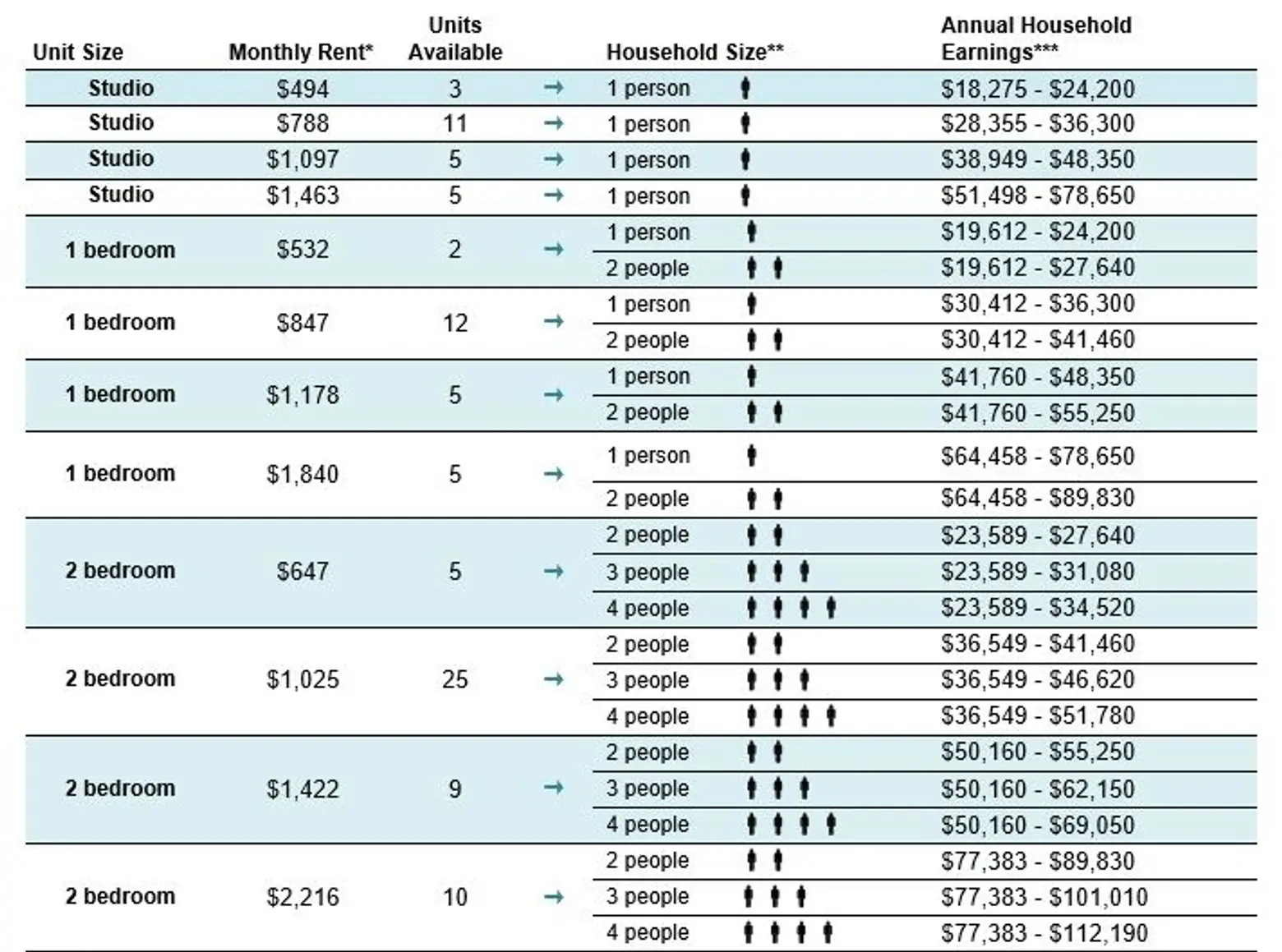 33 Eagle is being designed by Handel Architects, and in addition to its 97 apartments, there will be ground-level retail and on-site amenities including a live-in superintendent, laundry room, bicycle room, fitness center, and landscaped community courtyard. Two nearby buildings at 21 Commercial Street and 5 Blue Slip are also under construction, and like 33 Eagle, all their units are priced below market-rate rents.
Those who qualify can apply here.
To see all the city's ongoing affordable housing lotteries, check out 6sqft's interactive map:
RELATED: