Historic building at Brooklyn Navy Yard to be restored as modern manufacturing space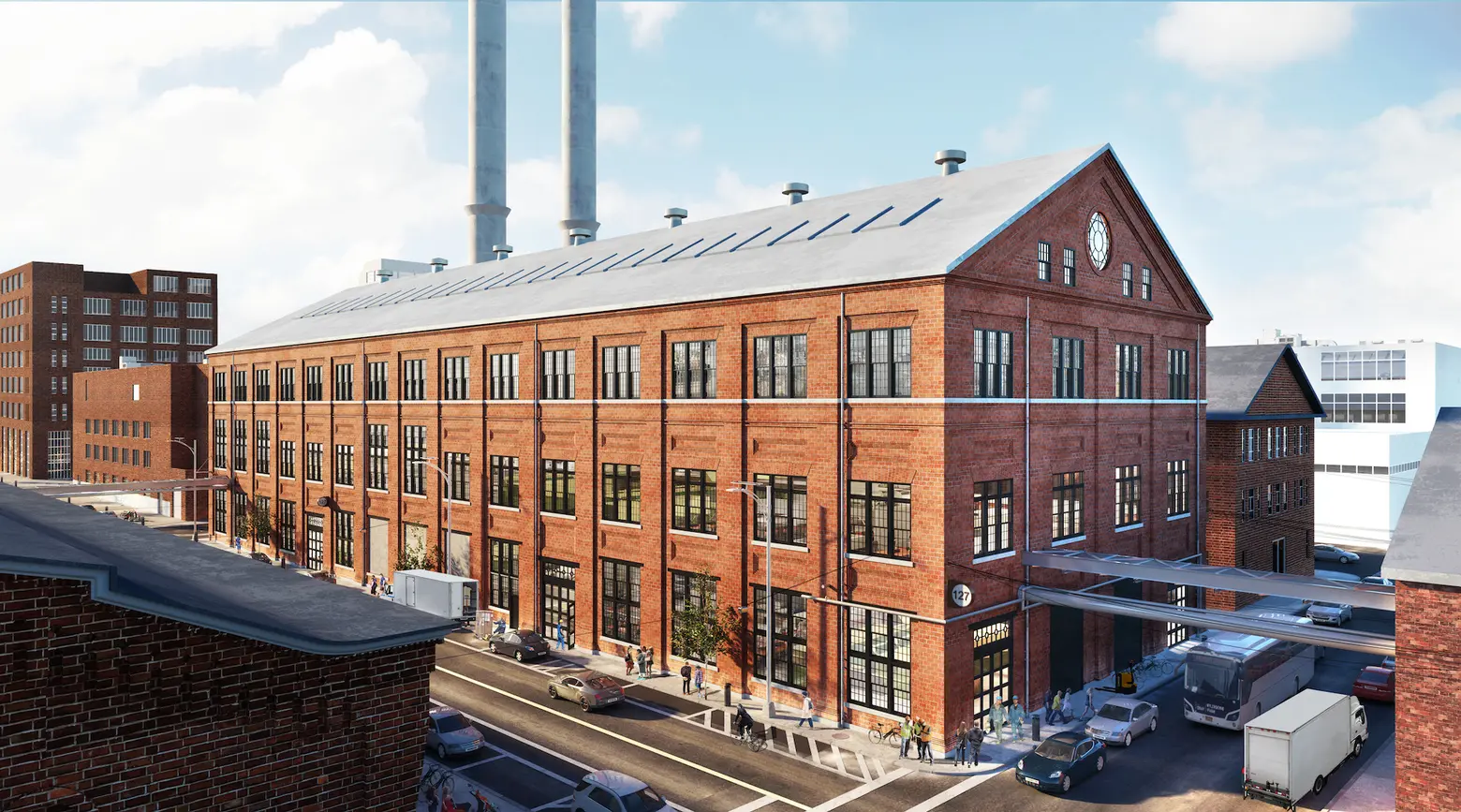 A former boat repair facility at the Brooklyn Navy Yard will get restored as a modern manufacturing space, the last adaptive reuse project at the 300-acre site. The Brooklyn Navy Yard Development Corporation (BNYDC) last month closed on $42 million in financing to restore Building 127, which was built in 1904 by the U.S. Navy for ship construction. S9 Architecture is handling the "historically sensitive" gut renovation, which will bring 95,000 square feet of modern industrial space to the Yard by 2020.
Building 127's redevelopment includes reopening and replacing oversized windows, restoring original column-free floorplates, and installing modernized elevators and building systems. When complete, the building will offer 30,000 square foot floor plates, with ceiling heights between 20 and 30 feet high.
"The redevelopment of Building 127 will add 300 good-paying jobs and marks a turning point from the redevelopment of our historic buildings to new construction," David Ehrenberg, president of the BNYDC, said.
According to the corporation, the building's ground and second floors, which has loading infrastructure, would be a good fit for a medium-to-large scale manufacturing company. With its super tall, vaulted ceiling, the third floor would be great for a design company looking for a showroom and space for prototyping.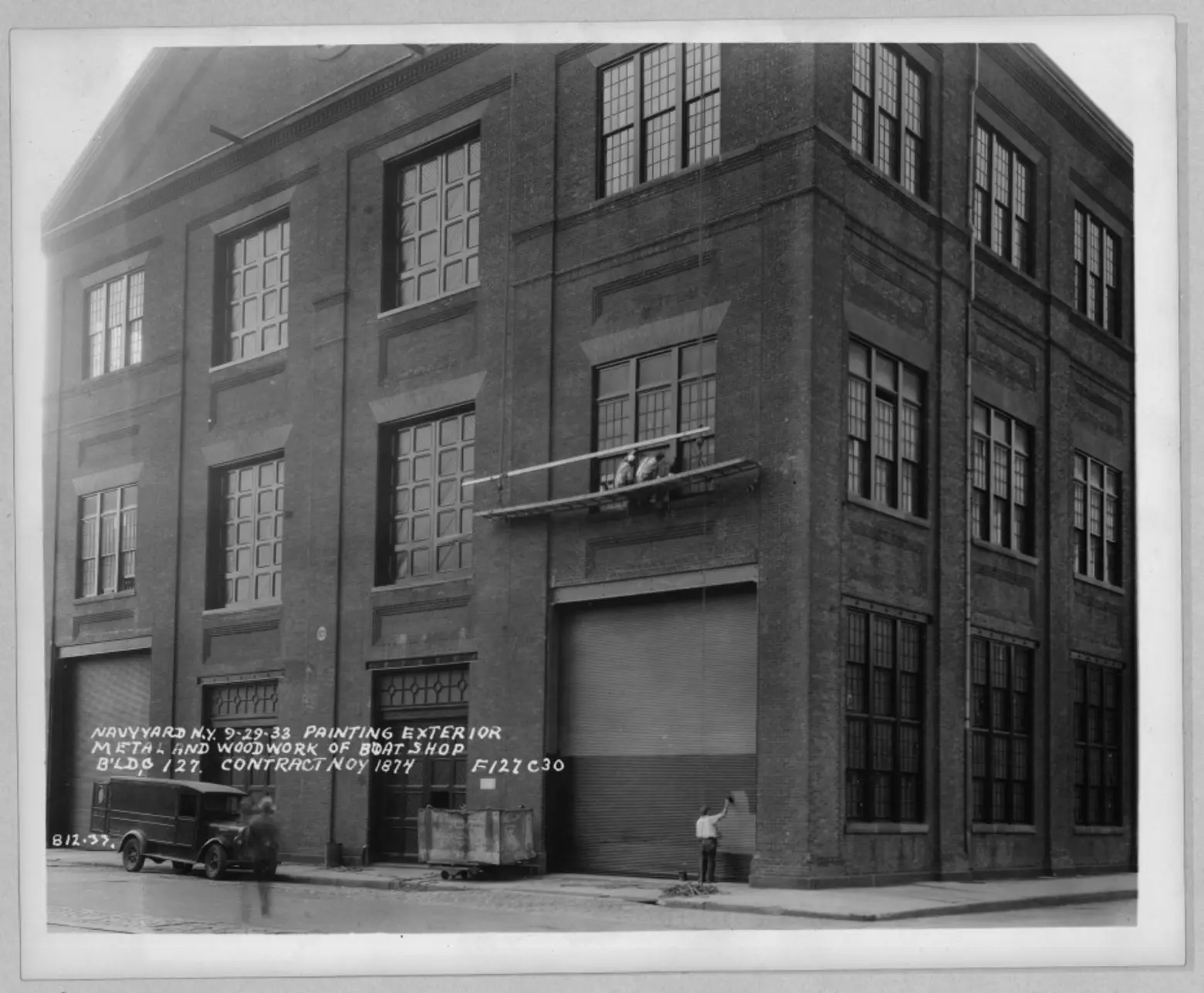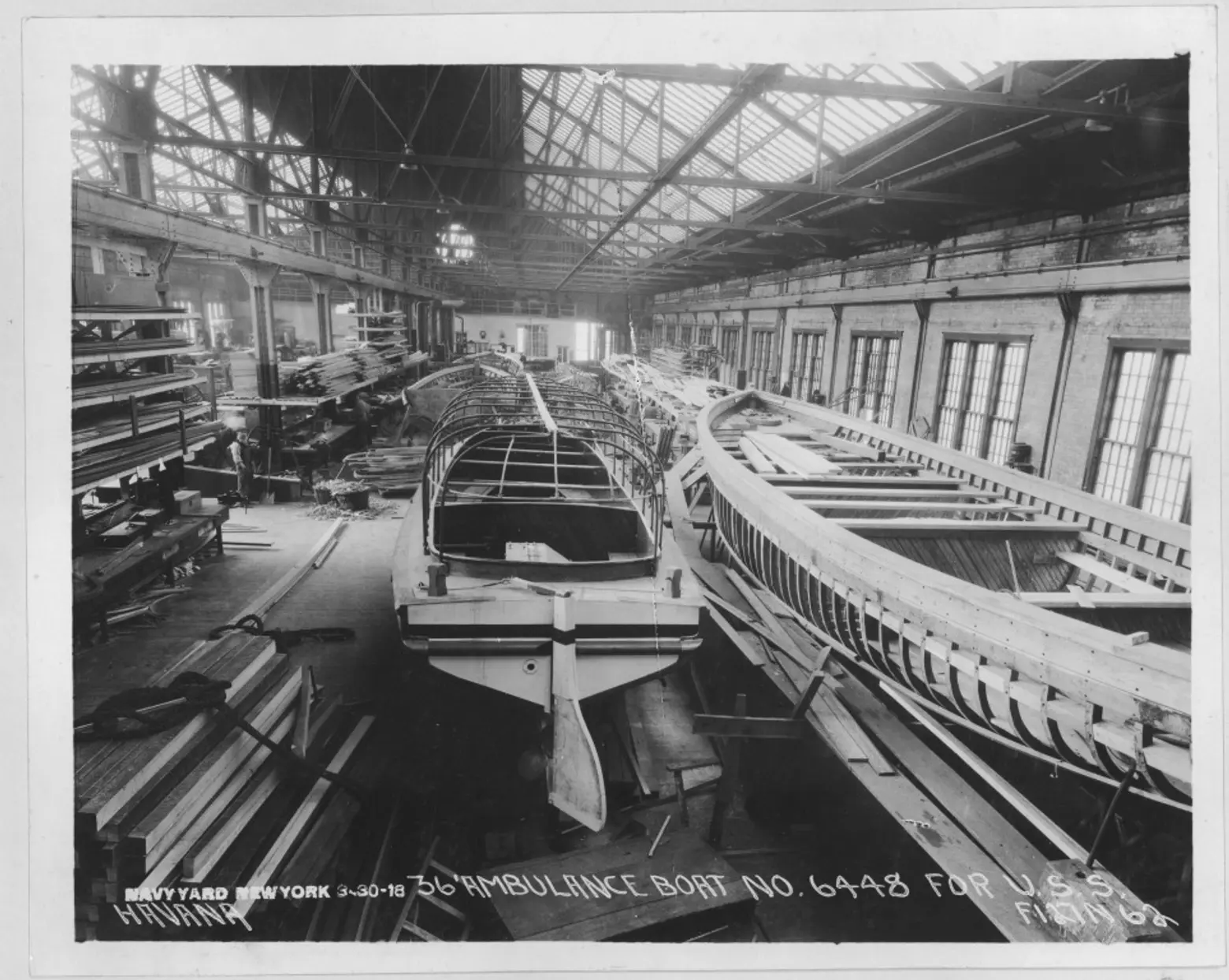 Located on Morris Avenue between 3rd and 4th Streets, the three-story Building 127 was built to make boat parts for the Navy. Most recently, the space was used by Cumberland Sugar Packing, the manufacturer of Sweet 'N Low, until 2017.
The expansion at the Yard is the largest since World War II when 70,000 people were employed there. Recently completed and in-progress projects include the renovation of Building 77, with a ground-floor food hall anchored by Russ & Daughters, the almost finished Dock 72 office tower, anchored by WeWork, an expanded Steiner Studios, and Steiner NYC's Admiral Row project, which includes creative office space and a Wegmans.
In addition to its current $1 billion expansion, the BNYDC announced in February a $2.5 billion master plan to add 5.1 million square feet of vertical manufacturing space to the site, hastening the transformation of the former warship building site into a modern industrial hub.
RELATED: 
Renderings courtesy of S9 Architecture; Photos courtesy of Brooklyn Navy Yard Development Corporation