Across from the Brooklyn Navy Yard, RXR plans a 10-building complex in a former printing press factory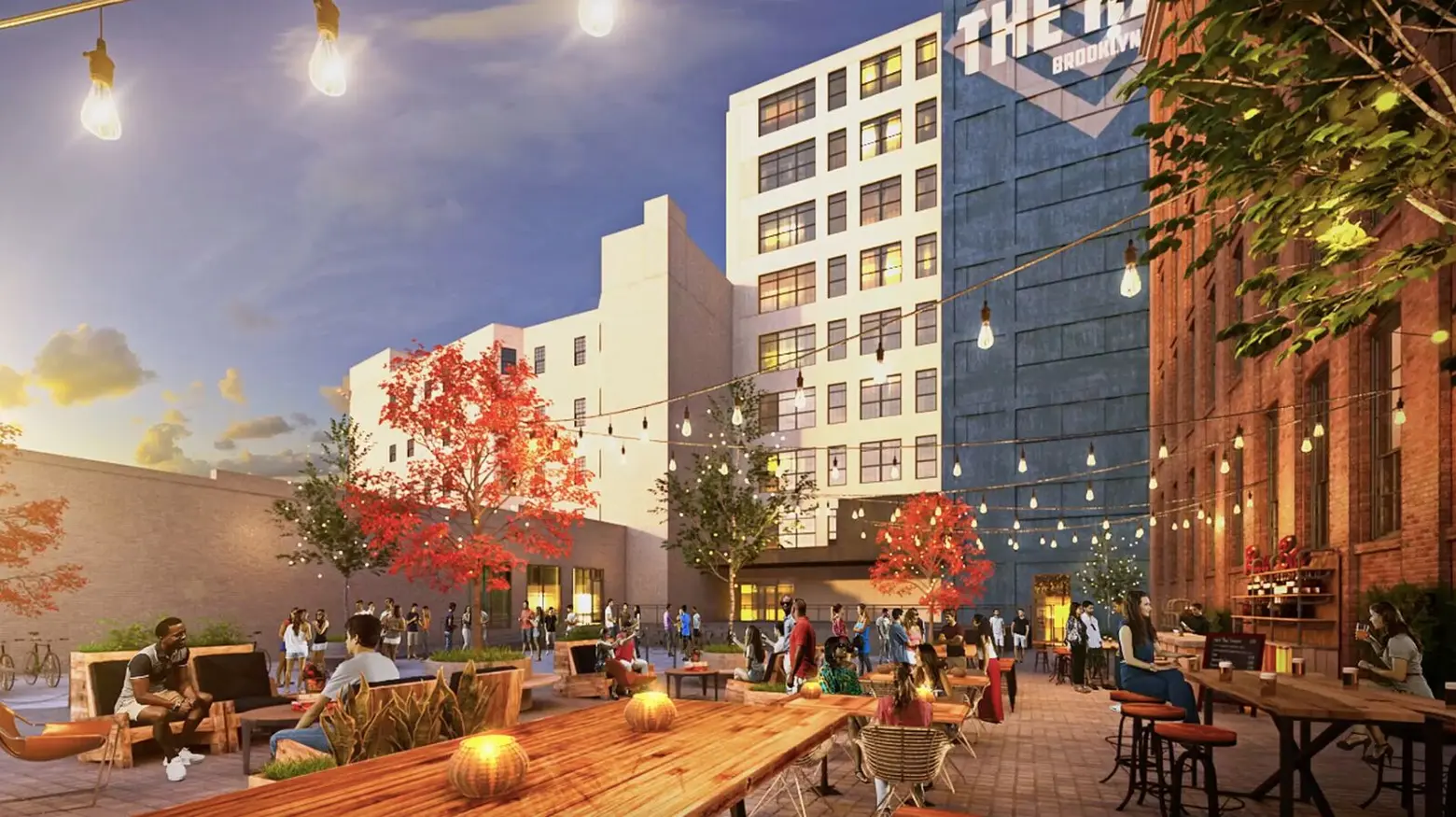 The Brooklyn Navy Yard and the area surrounding it continues to expand and live up to predictions calling it the city's new creative hotspot. Just a few months after the Navy Yard and developers broke ground on a nine-story mixed-use creative and manufacturing project at 399 Sands Street, RXR Realty has announced plans to renovate a 10-building, 650,000-square-foot block-long complex at the site of the former Mergenthaler Linotype Company printing press factory, across from the Yard. The refurbished complex will be home to industrial, design, and office space, with ground-floor retail, and restaurant tenants.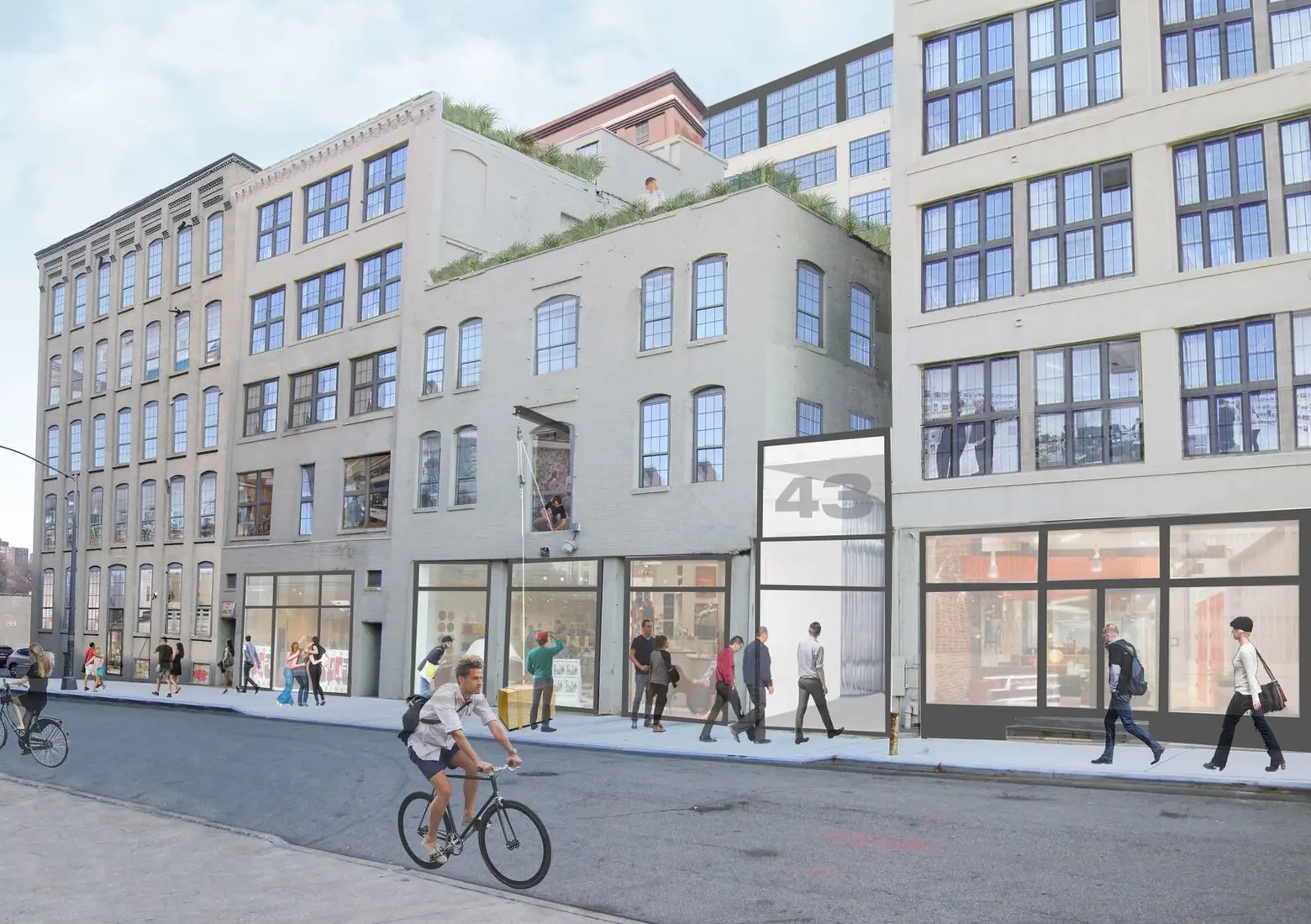 Originally completed in 1927 and designed by Albert Kahn, the complex is across from the Navy Yard on a block bound by Hall Street, Flushing Avenue, Ryerson Street, and Park Avenue. With Marvel Architects at the helm, the renovation will include repairs to the building's facade, replacement of mechanical systems and windows, and upgrading the freight elevators.
Three new lobbies will provide access from Hall Street; amenities will include partnerships with ride sharing and other "lifestyle conveniences." The complex will be located along the Brooklyn Greenway bike path and near the new Brooklyn Navy Yard ferry terminal, several bus stops, and a short walk from the G train.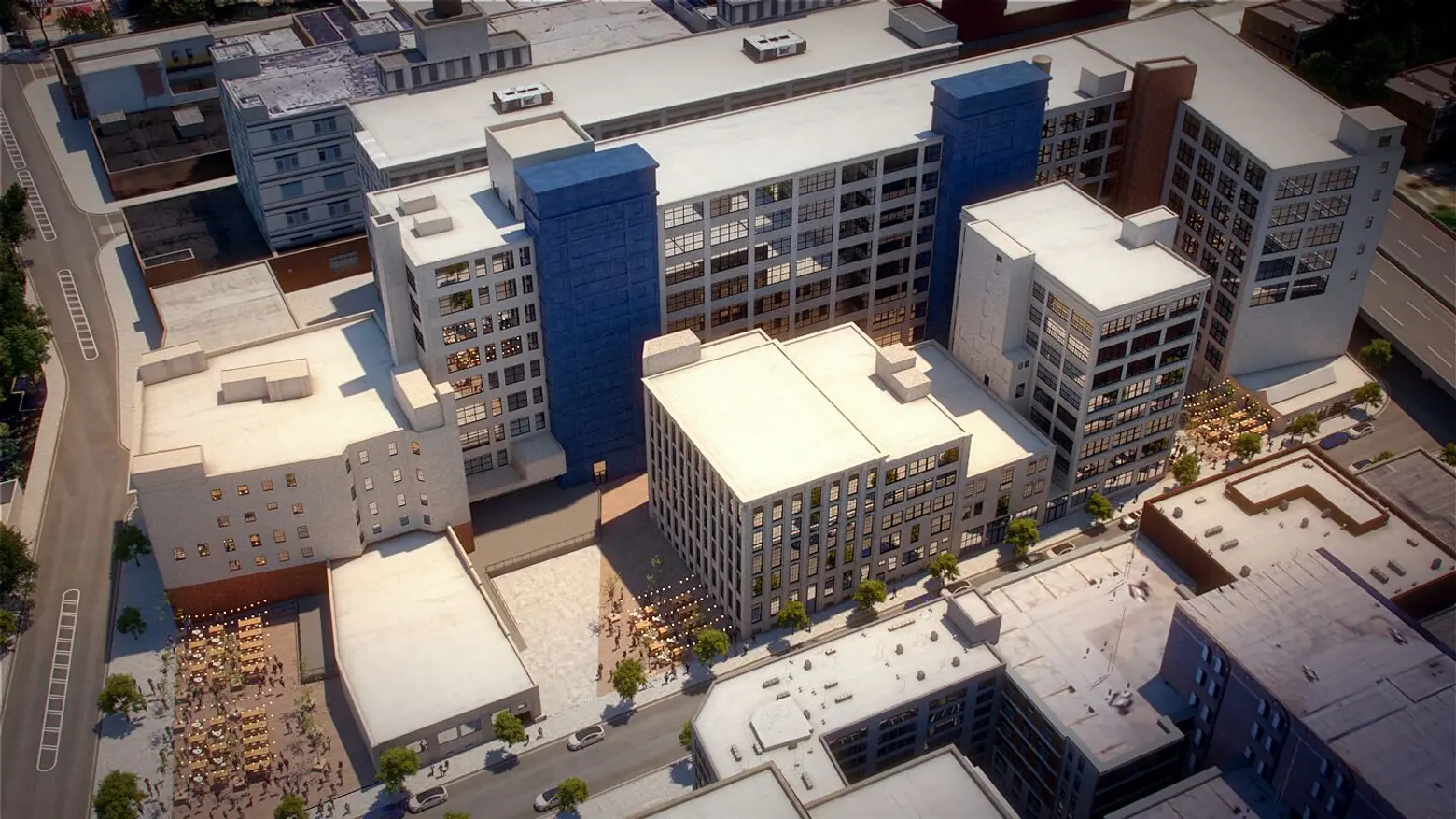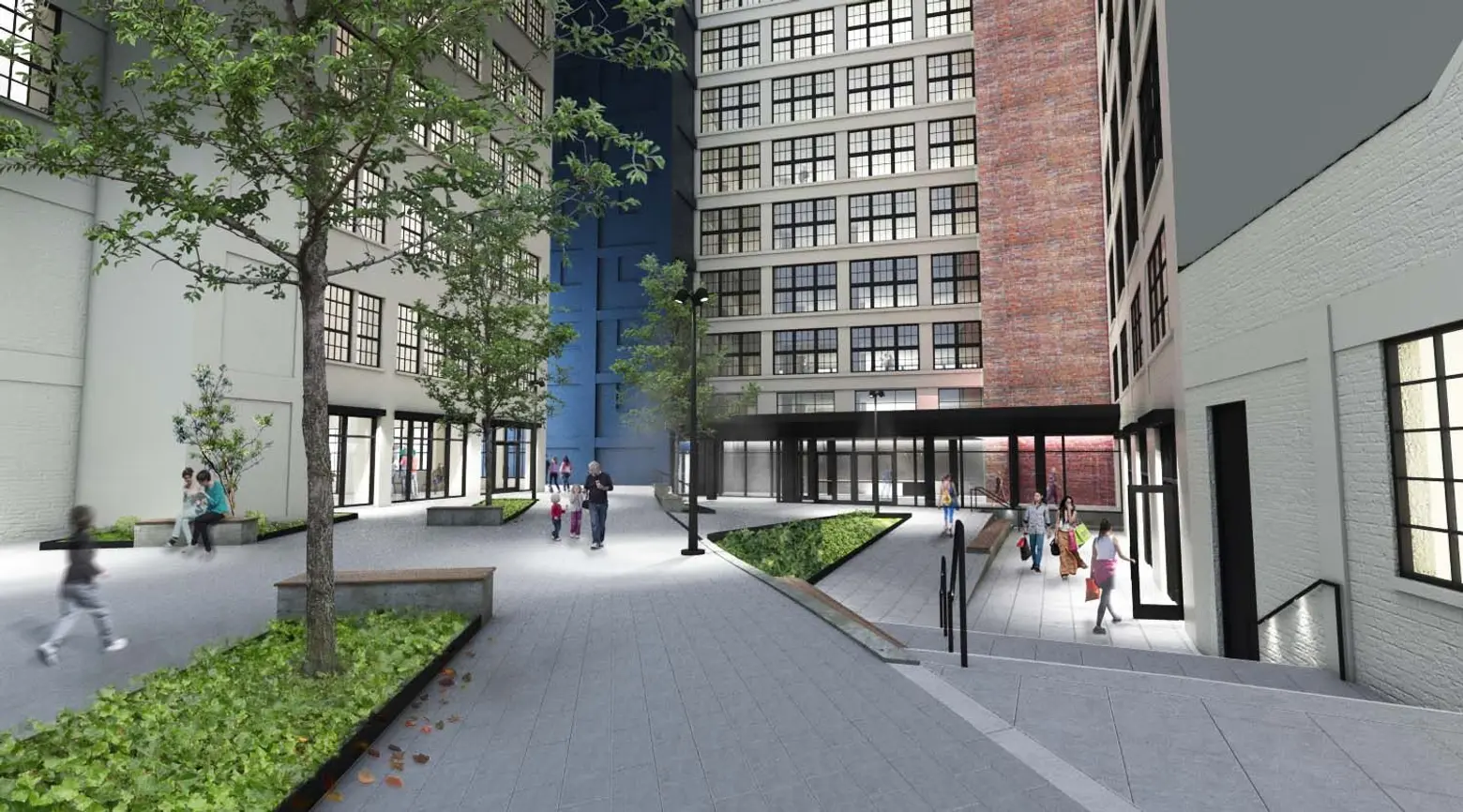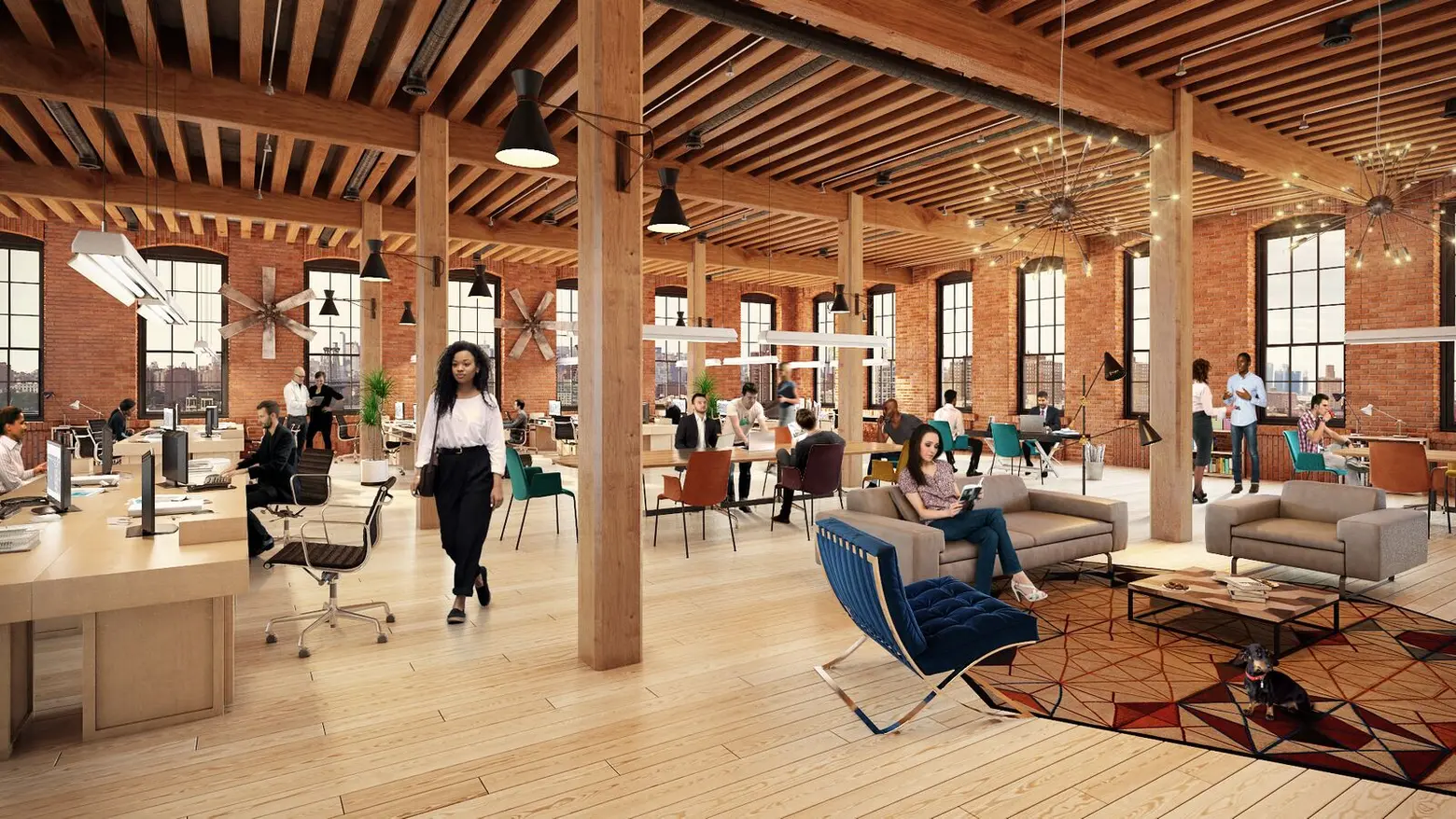 The Navy Yard is undergoing its biggest expansion since World War II, a time when the area doubled in size and the workforce skyrocketed to 70,000 employees. The renovated complex, called The Hall, will across from the Navy Yard's $1 billion, two-million-square-foot development, which is being overseen by Steiner Equities Group.
The Hall's developers say the new workplace campus will inspire "a magnetic culture of collaboration and creativity, attracting premier talent and maximizing work-life integration, productivity, and purpose" in an already dynamic community of tech professionals, makers, architects, and designers.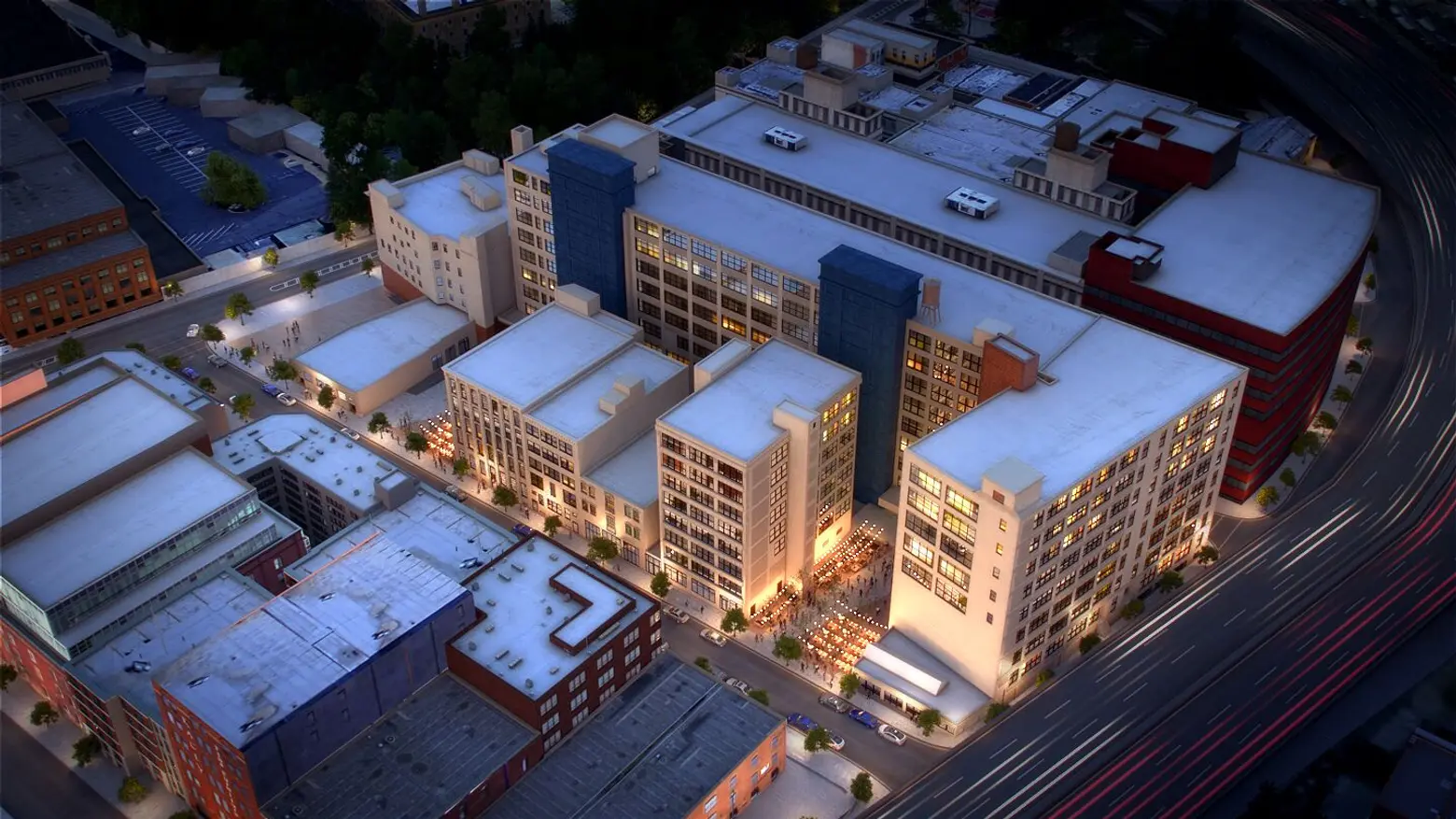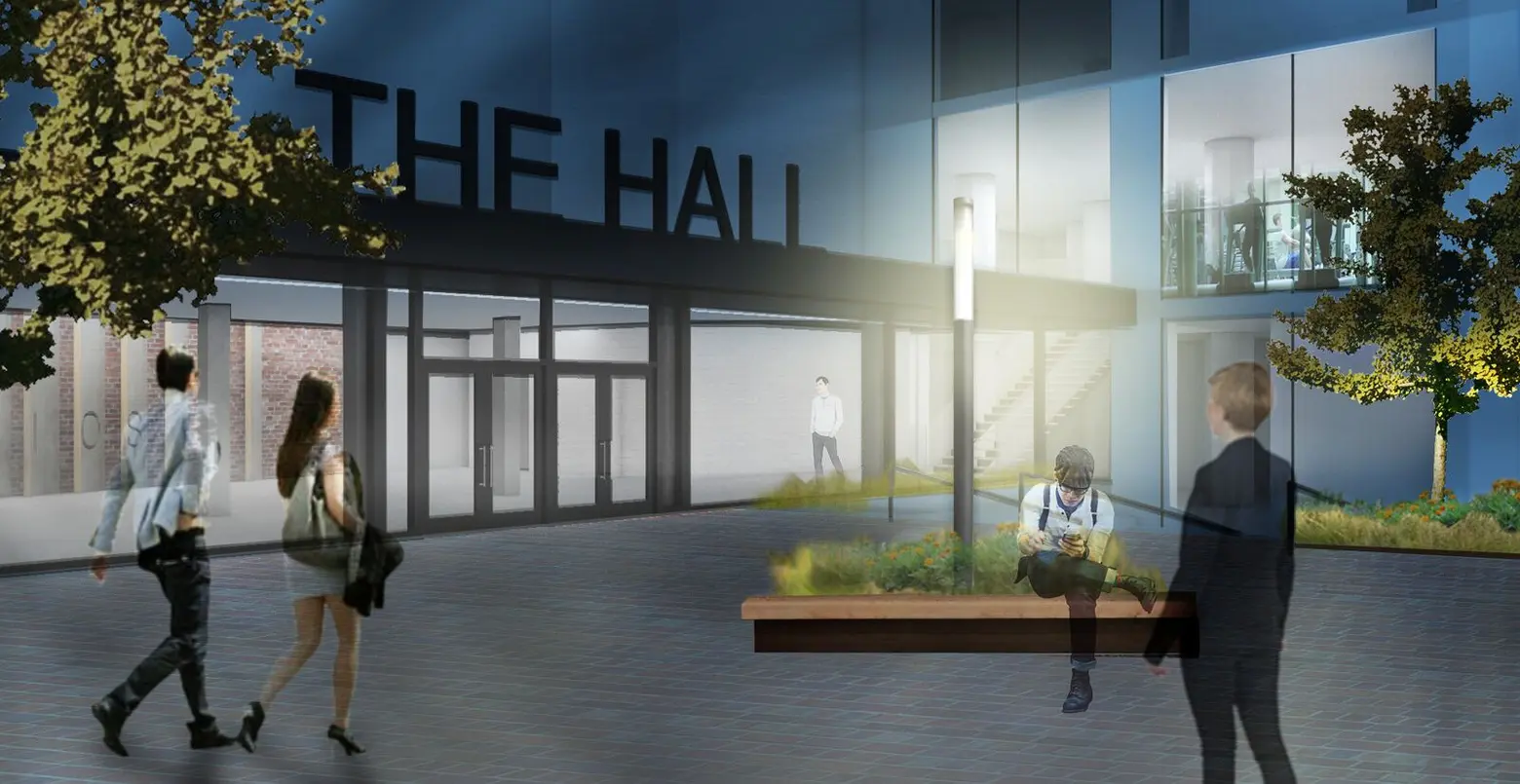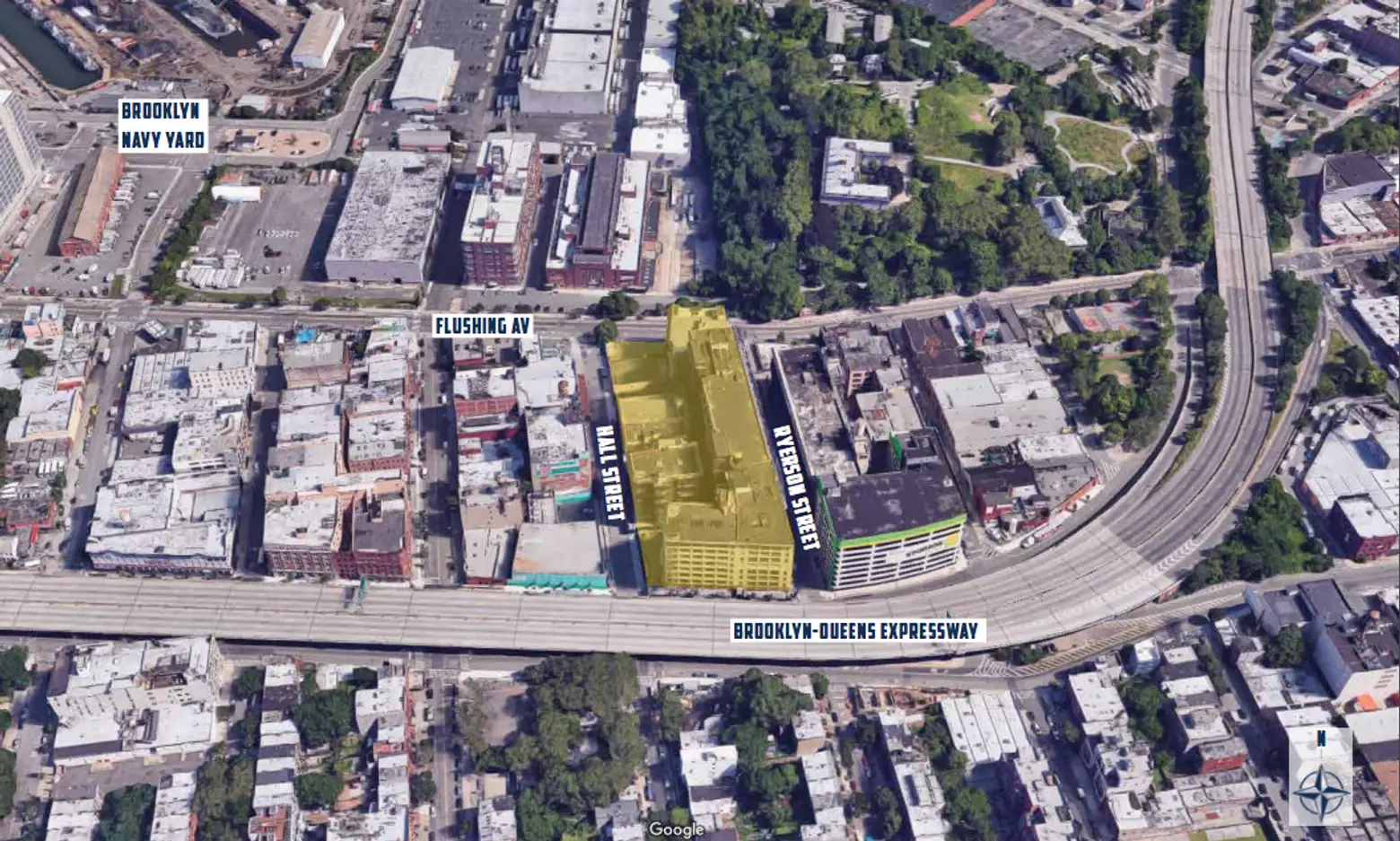 Completion of The Hall is planned for 2019. No leases have been signed yet, but RXR expects to be able to announce tenants this fall.
Update 9/20/18: The Brooklyn Navy Yard is not involved with the development of The Hall, which will be located across Flushing Avenue.
RELATED: