Greenpoint row house features two-story kitchen and bone-dry wine cellar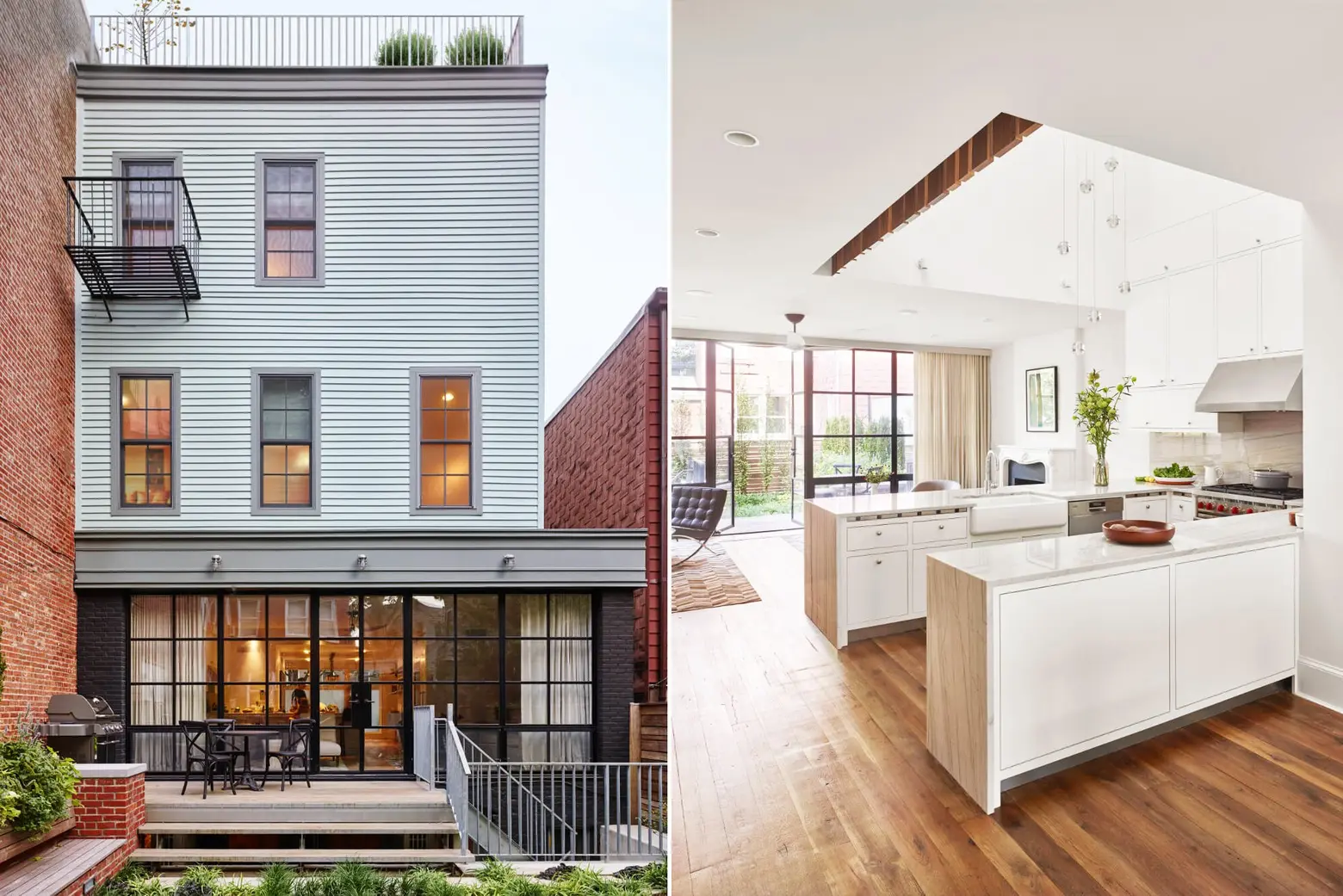 The renovation of this row house, located in Greenpoint's landmarked historic district, was an inspired project right from the get go. The owner's original intention was to sell the home on account of its unstable structure, seasonal flooding, vinyl siding and asbestos laden facade. However, the team at Delson or Sherman Architects convinced them to give the property an architectural facelift instead. From the front facade to the backyard, the property has been majorly upgraded with some beautiful additions including a two-story kitchen and wine cellar.
The dilapidated front facade of this building was replaced with a new period-perfect polychrome cornice at the top. Moving down the exterior, replicas of the original windows, castings and clapboards were installed, and at the sidewalk level, an etched glass wall of windows provides both light and privacy.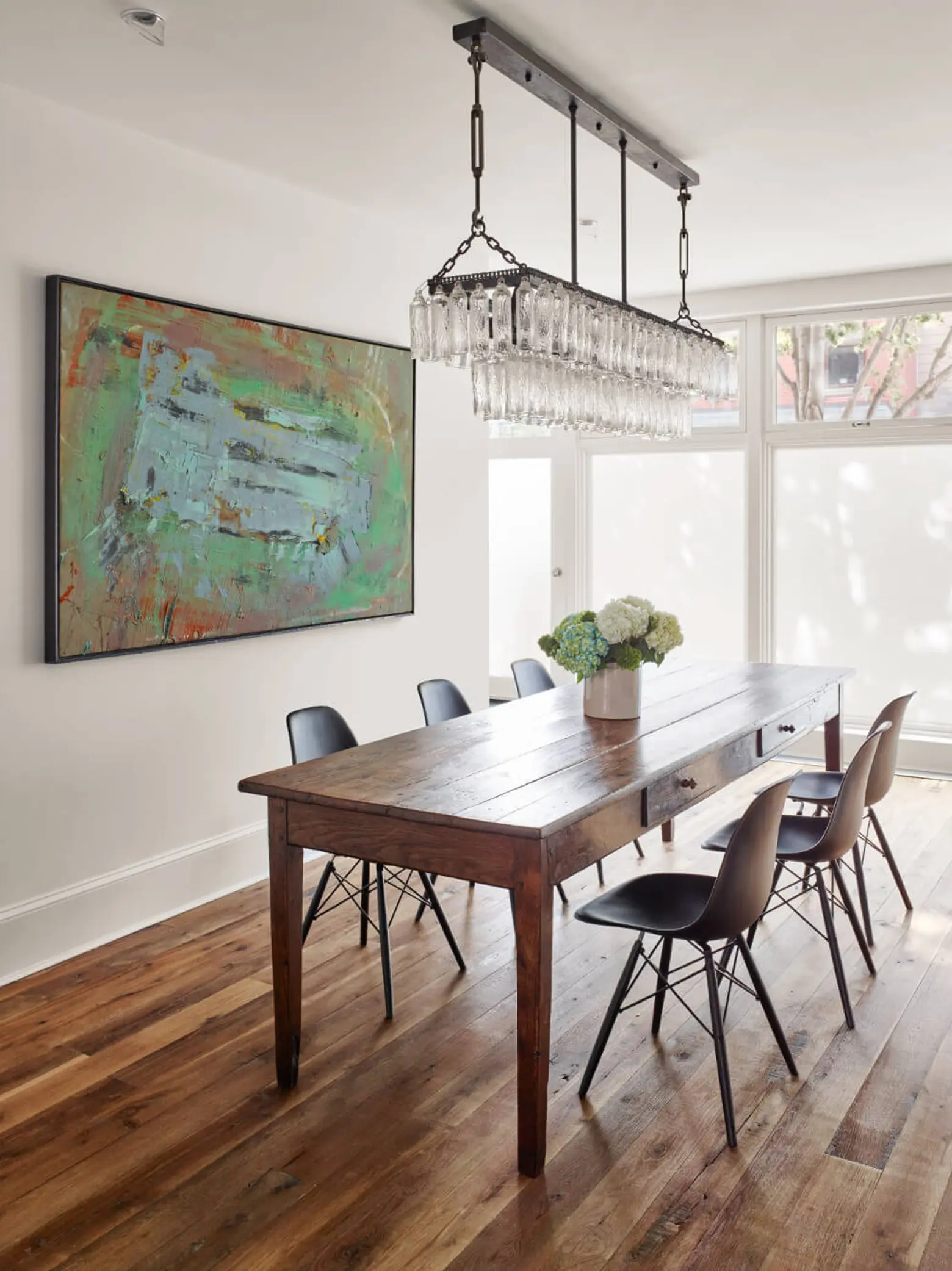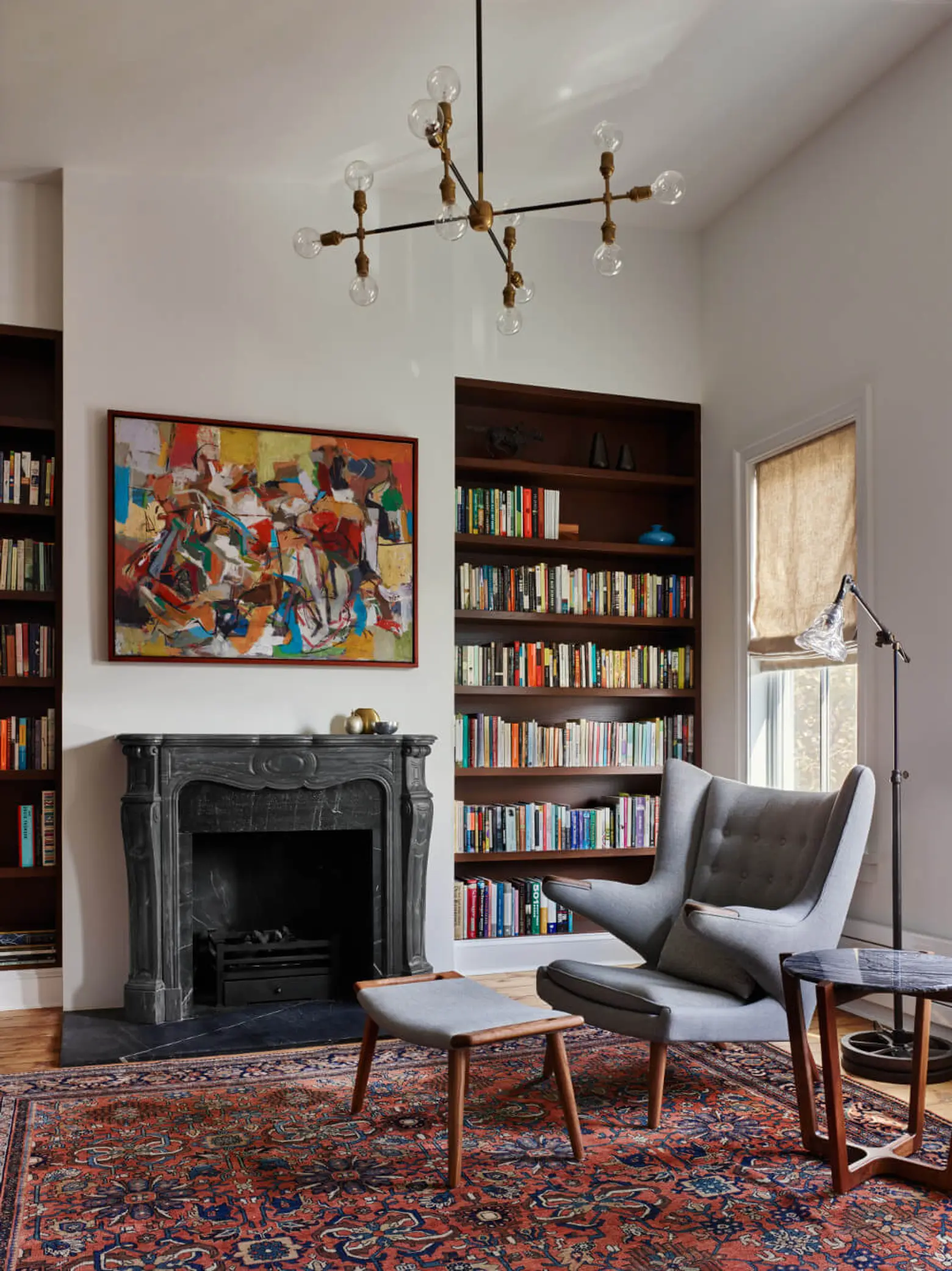 Painterly abstract art is used to adorn the walls of several rooms in this home, and each painting is complemented by modern-rustic furnishings and carefully curated light fixtures.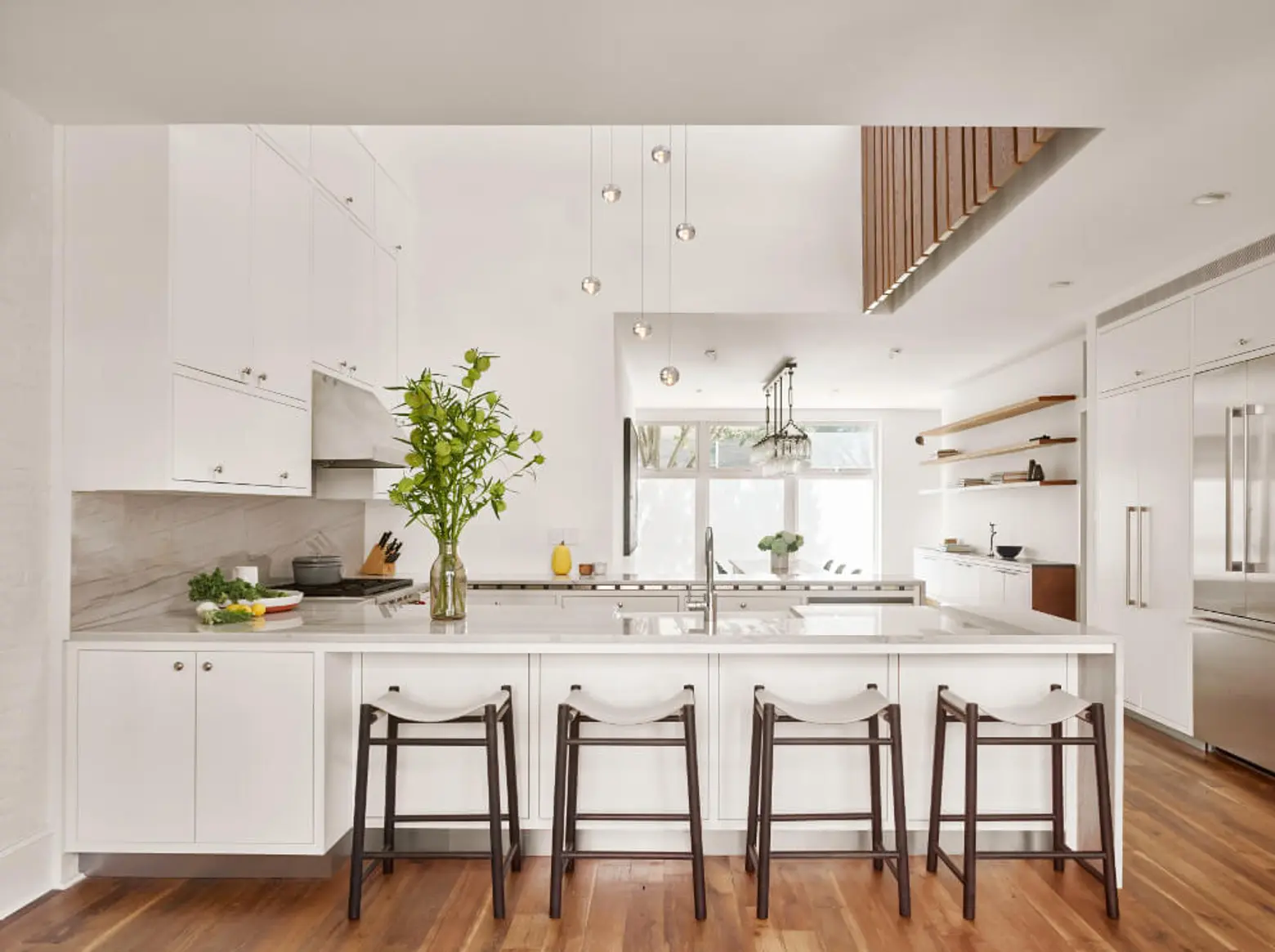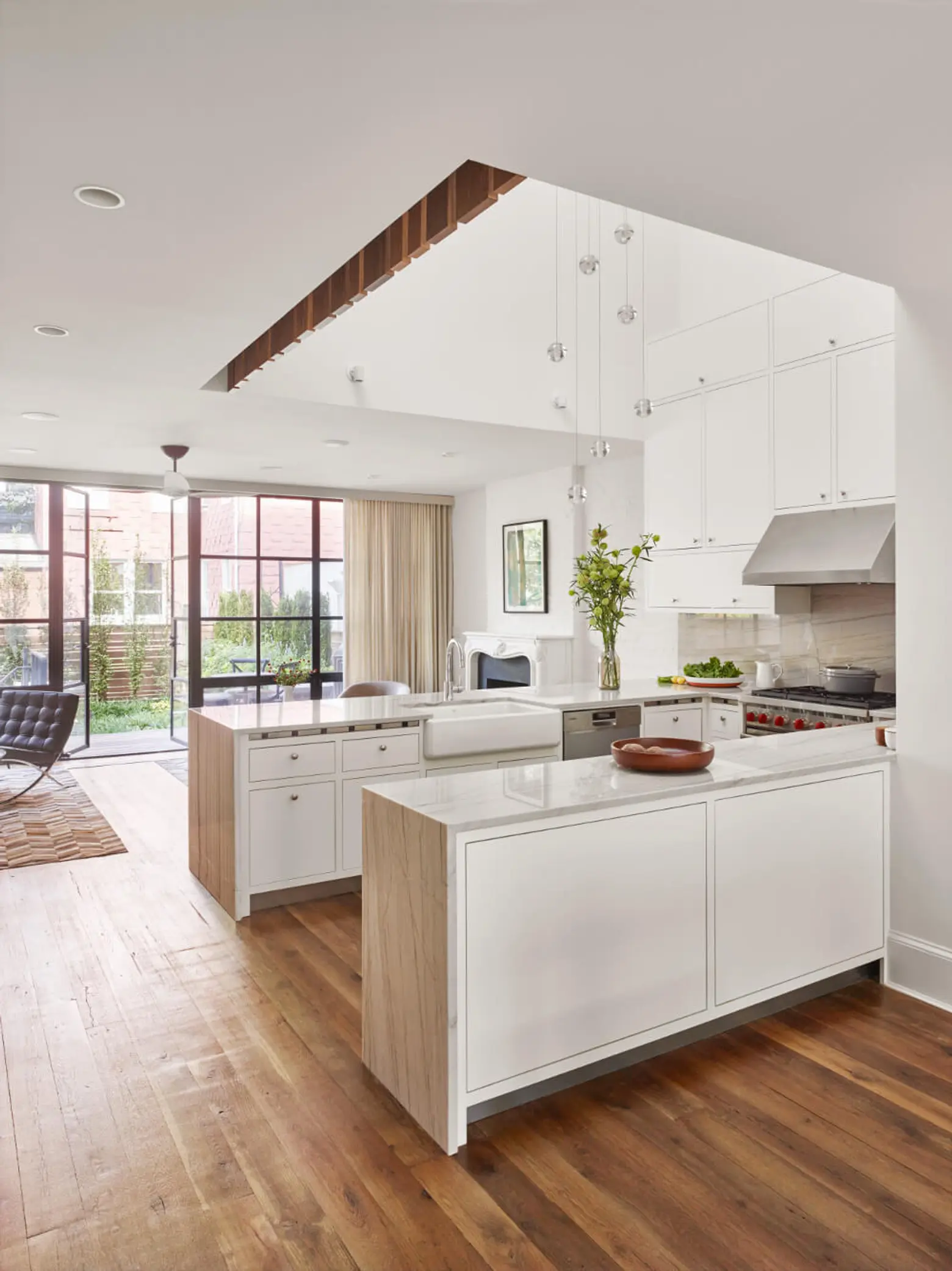 Maybe the most impressive detail of the house is the two-story kitchen that features a open central channel that connects the first and second floors. Beautiful globe-like light fixtures hang from the kitchen's soaring second story, enhancing the rooms already elongated configuration.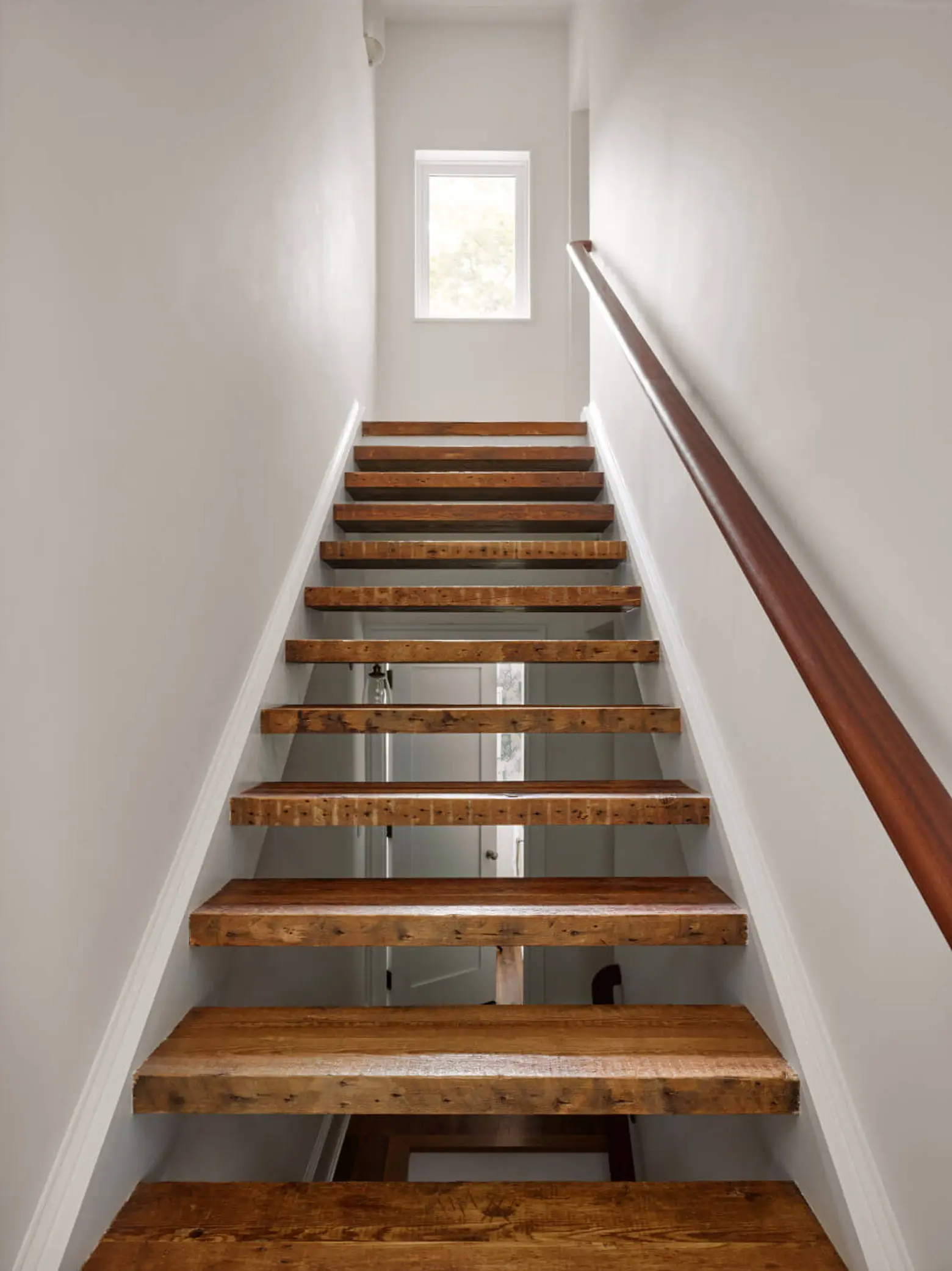 The open-air staircase leading to the home's upper levels is made from salvaged floor beams, and a catwalk playroom overlooks the two-story kitchen at the heart of the house.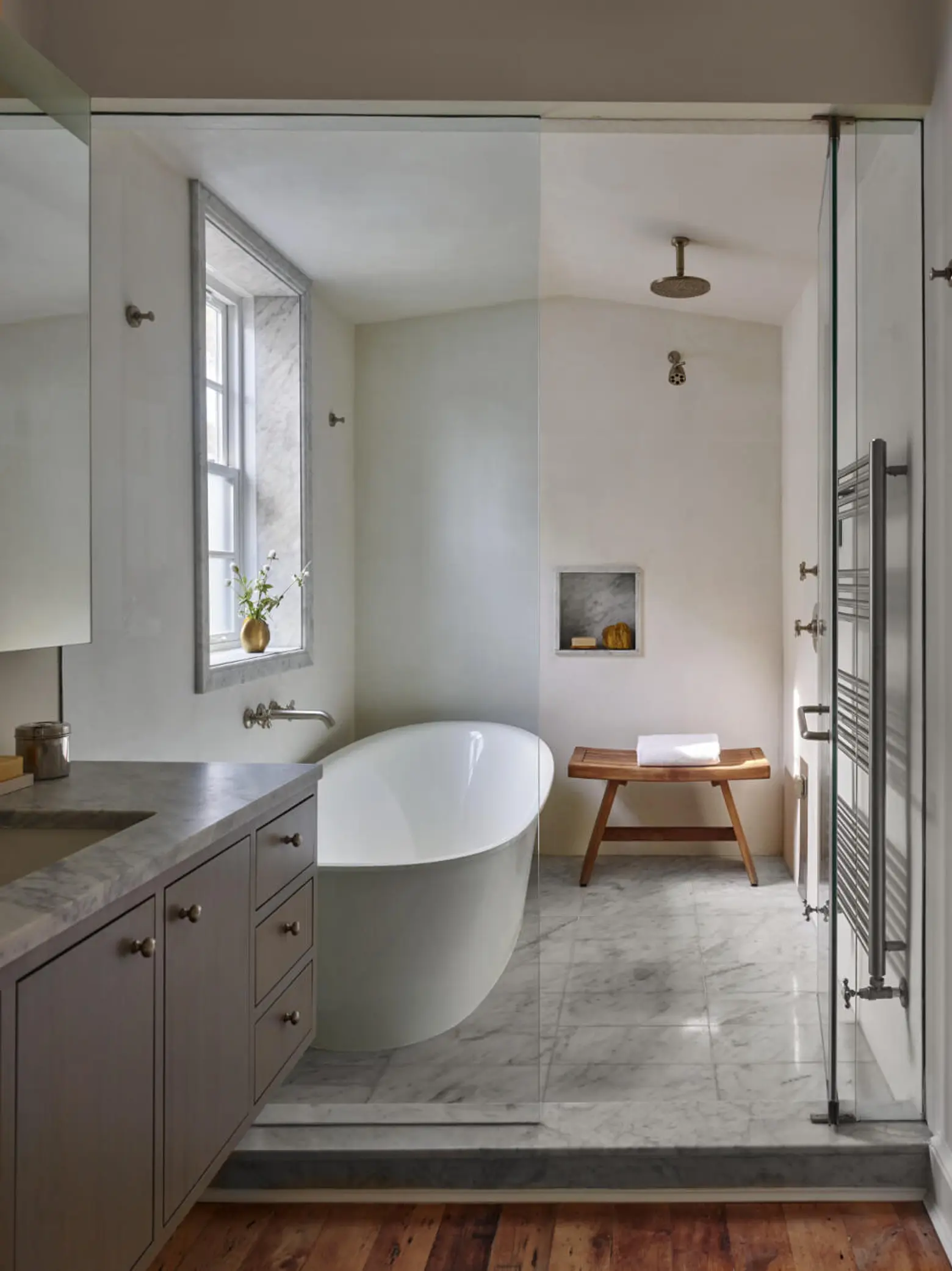 The interior of master bathroom is a subtle combination of light marble with light muted grays and whites paired with hard wood flooring.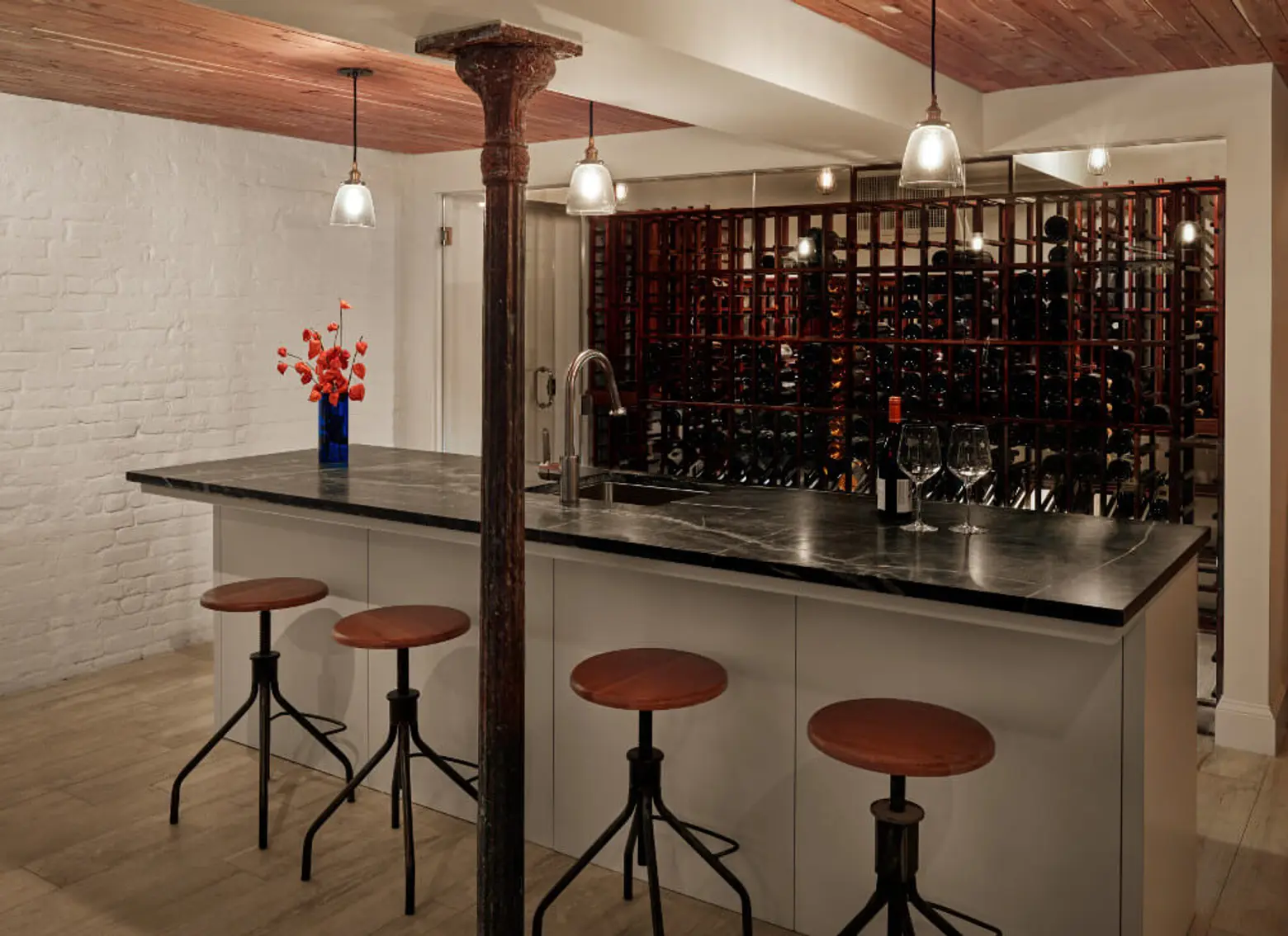 The bone-dry wine cellar—once a place of seasonal flooding—is now bone dry and finished with bold sophisticated details that include a dark granite counter and floor-to-ceiling wine racking system.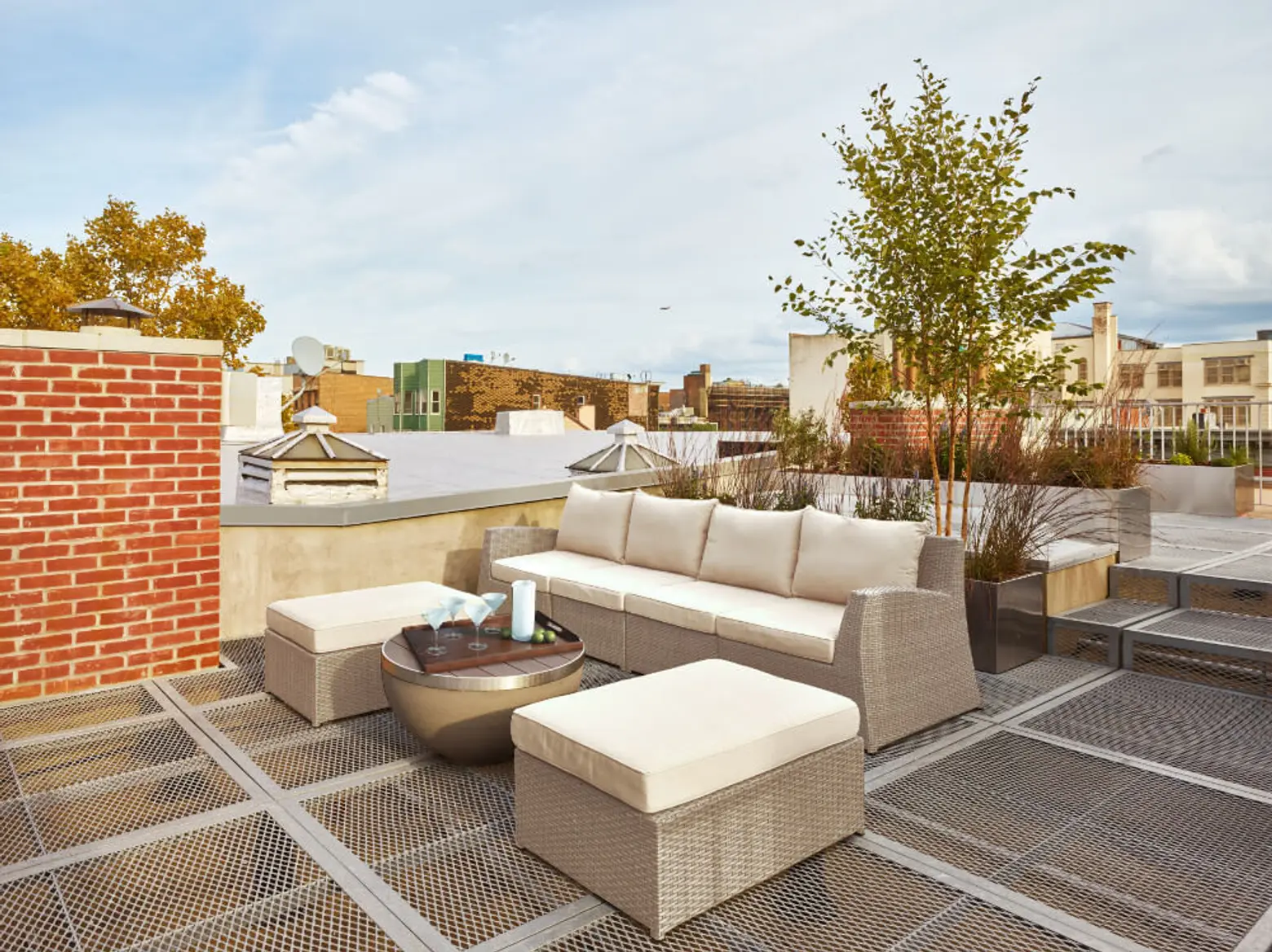 The fully furnished roof is equally luxurious with a sofa, two ottomans and an abundance of lush greenery.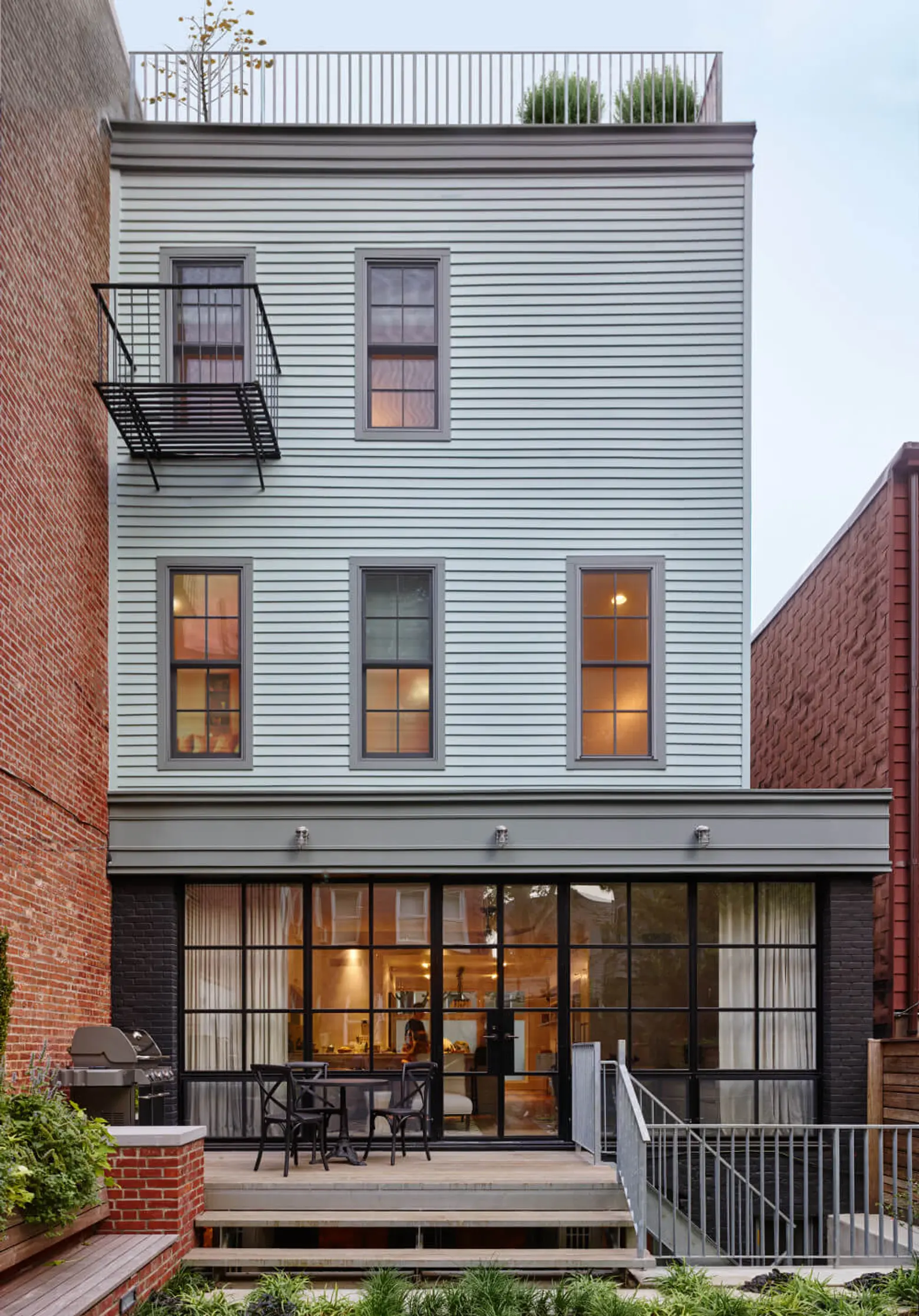 French doors off the central kitchen space open onto a new deck and a quaint Brooklyn backyard.
See more work from Delson or Sherman Architects here.
RELATED: