NYC to invest $75M towards completion of long-awaited Bushwick Inlet Park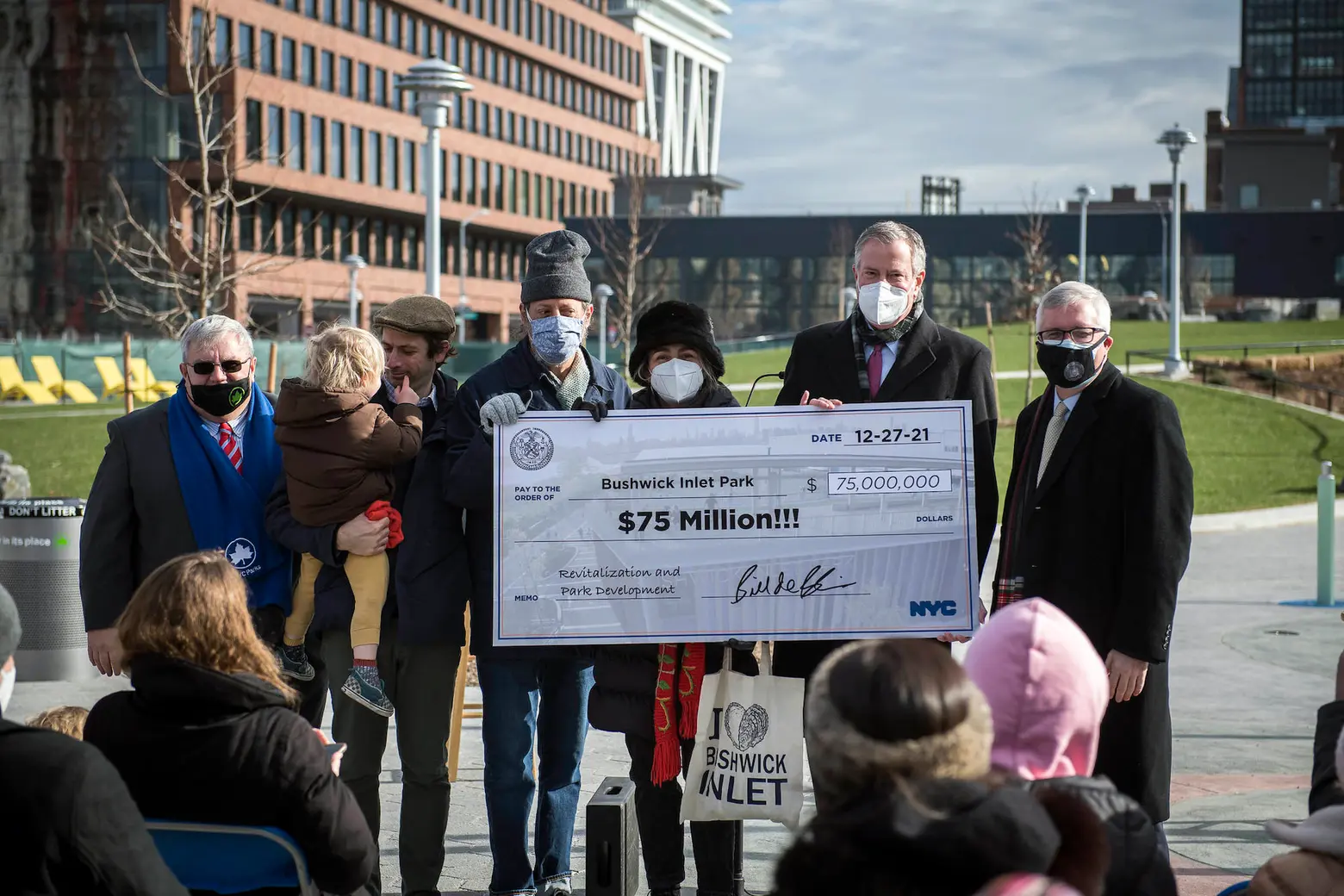 Image courtesy of Photographer/Mayoral Photography Office on Flickr
After 16 years, the 27-acre waterfront park planned for North Brooklyn has taken a major step towards completion. Mayor Bill de Blasio announced on Monday that the city has allocated $75 million of its budget for the construction of the final piece of Bushwick Inlet Park. The funding will be for work on the next phases of the park, which begins with the demolition of the CitiStorage warehouse that sits on a parcel of land the city purchased in 2017 but has yet to rebuild.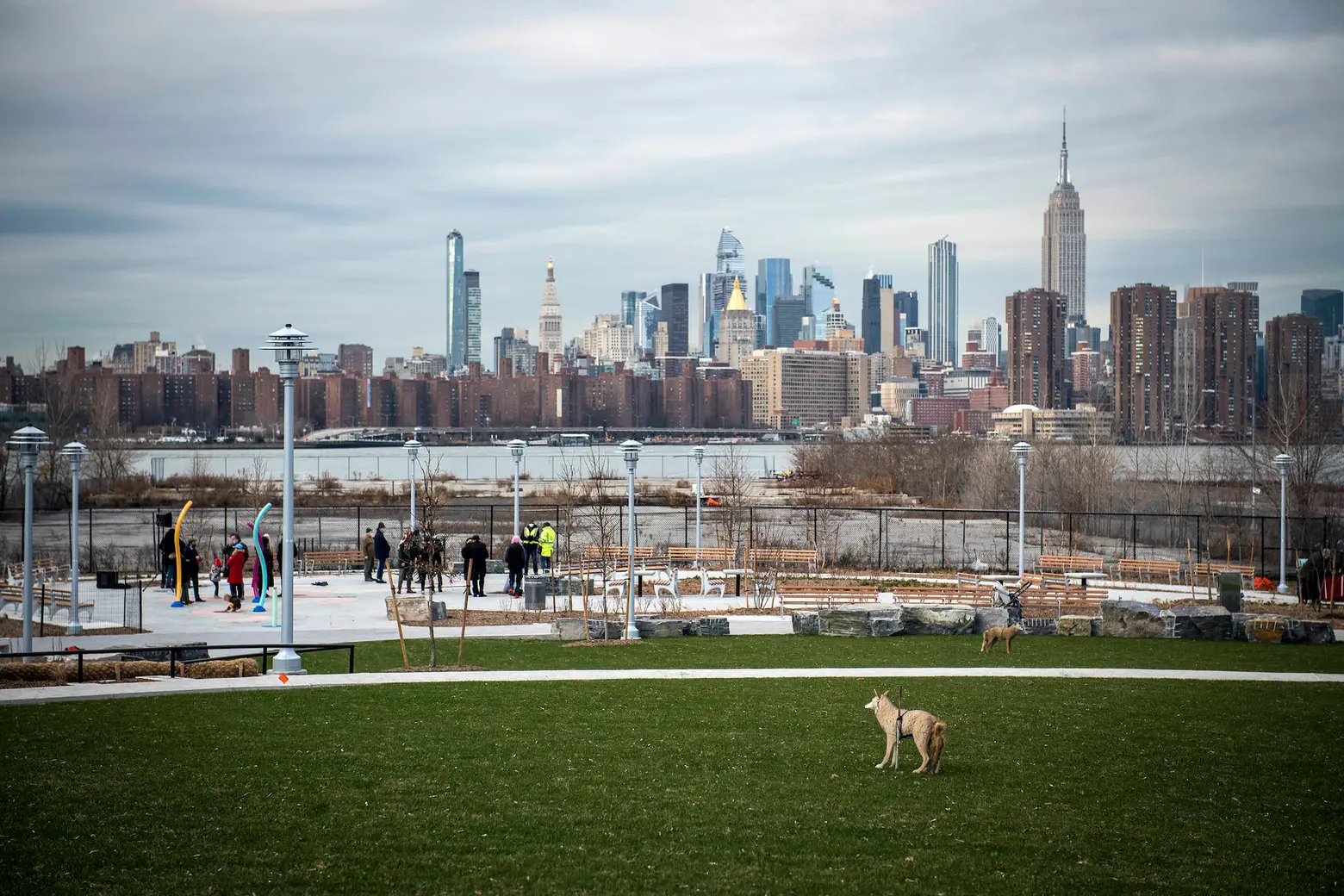 "Bushwick Inlet Park shows how much can change when a community stands together," de Blasio said. "This $75 million investment will ensure 27 acres of world-class green space on the North Brooklyn waterfront are completed for families to enjoy for generations to come."
The park was promised to the Brooklyn community in 2005 by former Mayor Michael Bloomberg as part of a rezoning plan of Williamsburg and Greenpoint during its residential boom. Since then, only a 3.5-acre section of the proposed space has opened.
The city has been gradually developing different portions of the park which sits on six separate parcels of land that have all been acquired. Construction is underway on the newest section of the park, 50 Kent, set to open to the public in early 2022. This section of the park will provide the community with much-needed green space.
"This is a big step towards actually building this long-promised and intensely-needed new public open space," Friends of Bushwick Inlet Park Co-Chair Katherine Thompson said. "We are thrilled to see the City acknowledge both the promise it made 16 years ago in the rezoning and the way the pandemic has underscored that adequate park space is essential to the health of our communities."
Development of other small slivers of the park is in the works as well, such as a small beach and waterfront esplanade located on a plot of land known as the Motiva parcel that's set to open in the second half of 2022. When these two projects are completed, the public space will stretch from Marsha P. Johnson State Park to the Bushwick Inlet.
"I am very grateful that Mayor de Blasio had continued his dedication to fully funding and building out Bushwick Inlet Park into his final months in office," Council Member Stephen Levin said. "This $75 million allocation of capital funds will ensure that this long-promised park, the jewel of the Williamsburg-Greenpoint community, will be completed. Thank you, Mayor de Blasio."
RELATED: