See the new $7M park coming to the Williamsburg waterfront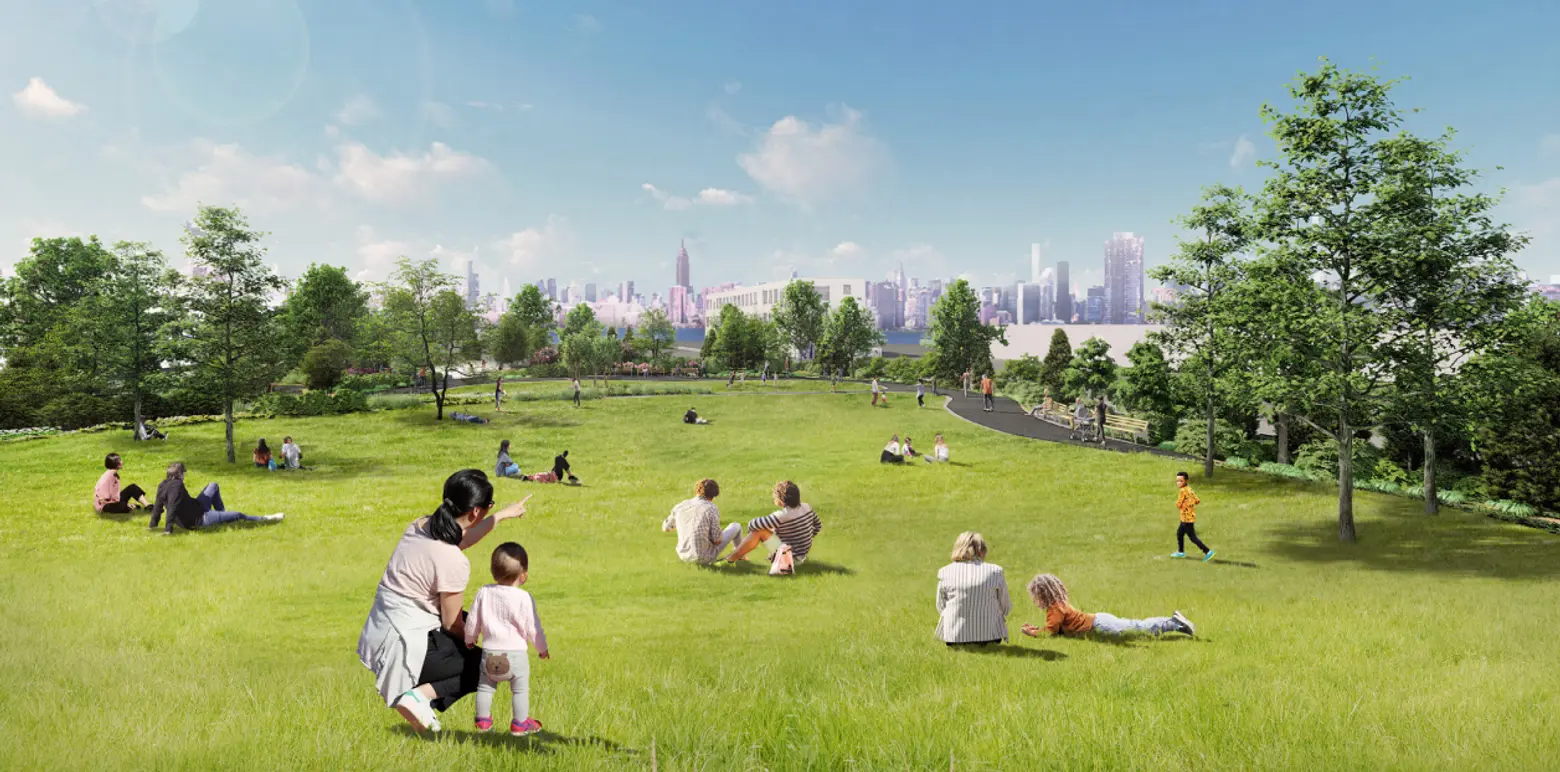 Rendering courtesy of NYC Parks
Construction officially kicked off this month at a new section of the Bushwick Inlet Park in Williamsburg. The long-awaited two-acre green space, dubbed 50 Kent, is scheduled to open in April 2022. Designs of the parkland, which was promised by the city as part of the 2005 rezoning of the Greenpoint and Williamsburg waterfront, were approved in 2018, but work stalled due to COVID-related budget cuts, as Brooklyn Paper reported.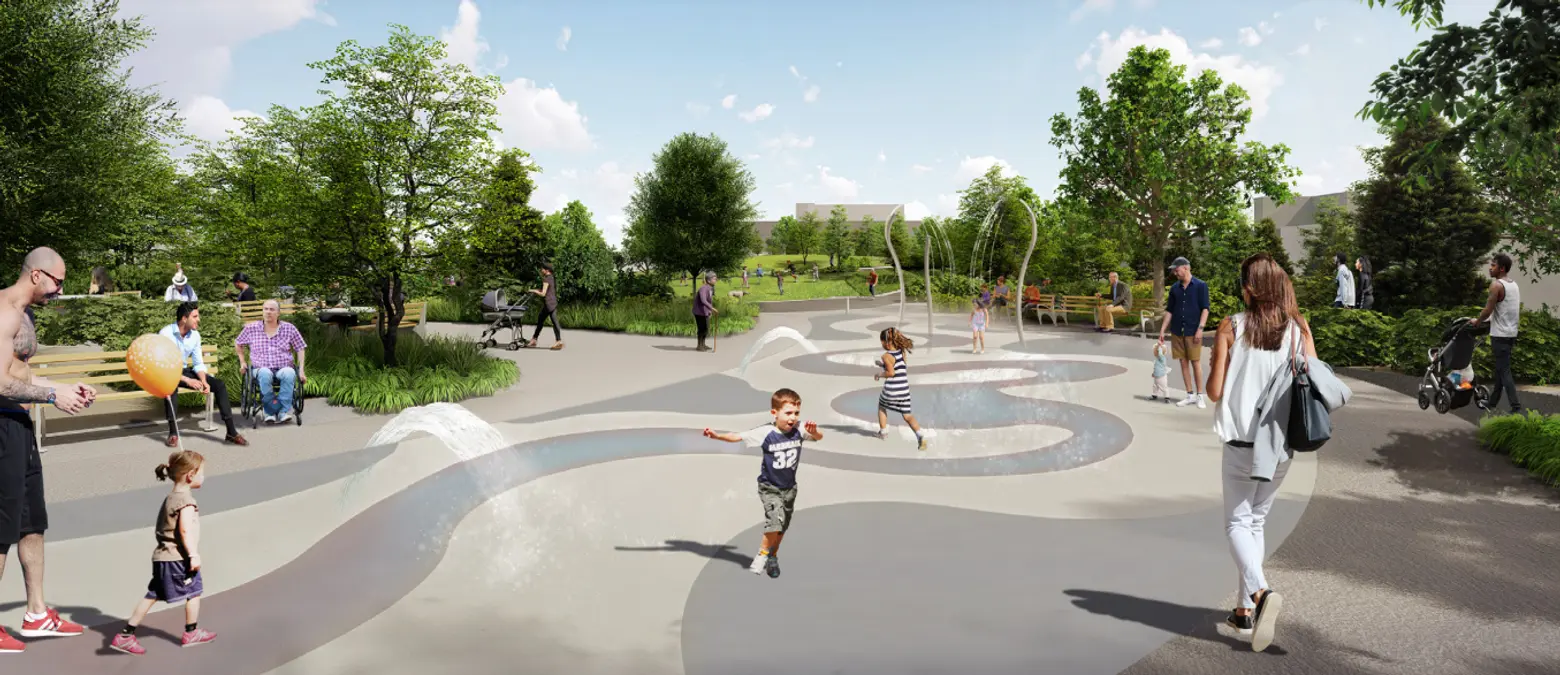 "We are so excited to begin work on 50 Kent! It reflects and advances the City's mission to build a more equitable 21st Century parks system," Anessa Hodgson, a spokesperson for NYC Parks, told 6sqft in an email.
"Upon its completion it will be one of nearly 850 capital projects completed under Commissioner Silver's tenure as he has prioritized working to ensure that all New Yorkers have access to quality parks."
The park sits on Kent Avenue between North 11th and North 12th Street. As part of the $7 million project, the Parks Department plans on bringing an elevated lawn with an overlook facing the water, winding paths, tons of greenery, including a "forest grove," a water play area, and places to gather and relax.
Last July, the Parks Department opened 50 Kent as a pop-up park, giving the community much-needed green space during the pandemic. The site, formerly home to a gas plant, has undergone a number of remediations since 2017.
In response to work kicking off at the site, Steven Chesler, a co-founder of Friends of Bushwick Inlet Park, a volunteer group that has fought for the revitalization of the site, told the Brooklyn Paper: "We're very happy because the parks have never been more heavily used."
Last summer, a revised design was approved by the community board for a passive park at the section of Bushwick Inlet Park known as the Motiva parcel. Bounded by Kent Avenue and Quay Street and North 14th Streets, the new park will include wet marshes, native plantings, and a small beach that is wheelchair accessible and has a kayak launch.
Upon completion of this site, along with 50 Kent, there will be a continuous public greenspace from Marsha P. Johnson State Park (formerly East River State Park) to the Bushwick Inlet.
RELATED: