Demolition of debated vacant oil tanks in Williamsburg begins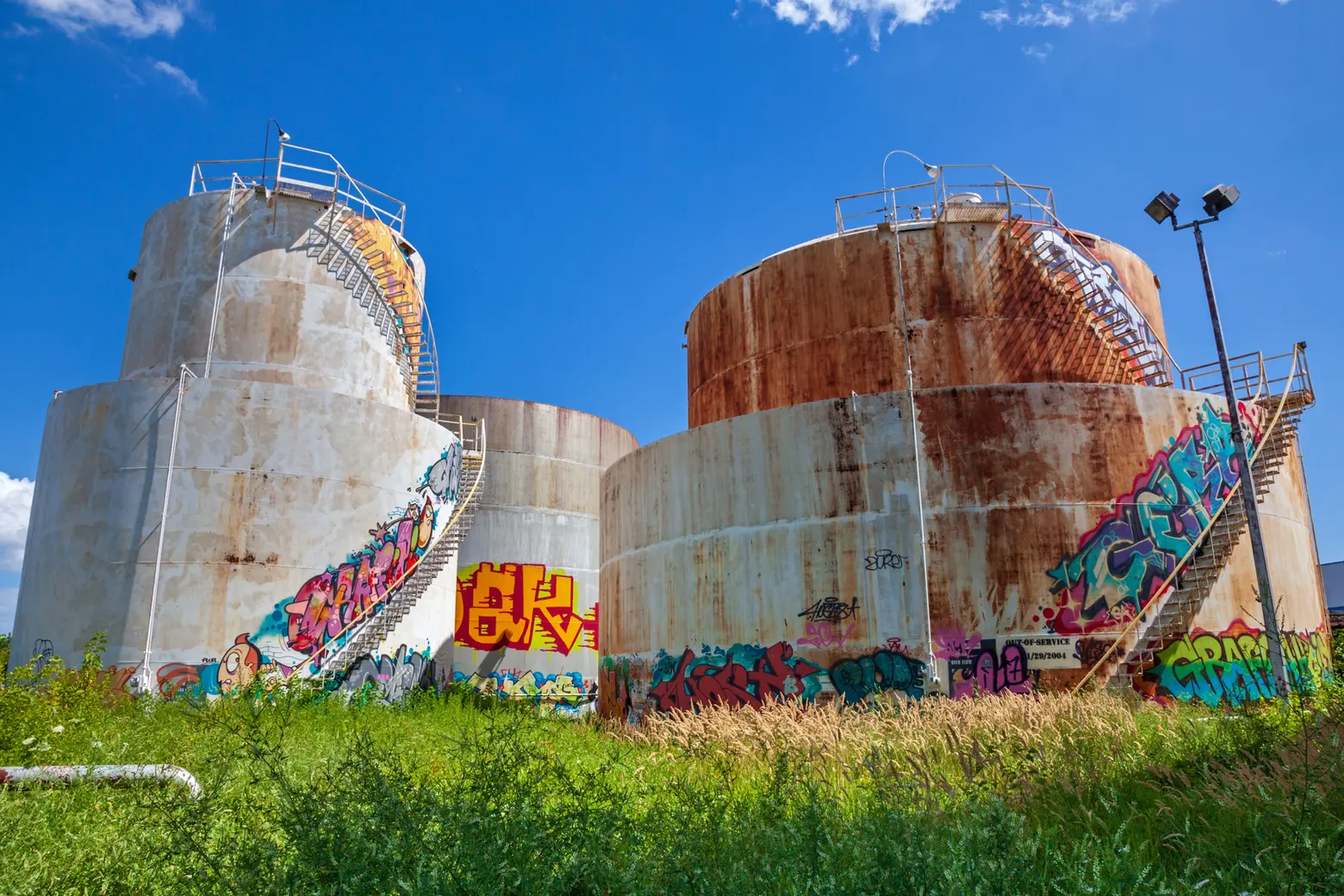 Ten decommissioned tanks located along the Williamsburg waterfront will get demolished by the city this week, quashing plans from organizers to transform the silos into public space. Over the last four years, a team of designers and park advocates, led by Karen Zabarsky and Stacey Anderson, has pushed for adaptive reuse of the vacant 50-foot tanks into possible performance space, greenhouses, and art galleries. But without enough support from public officials, the team's project, The Tanks at Bushwick Inlet Park, now comes to an end as the city begins razing the oil tanks.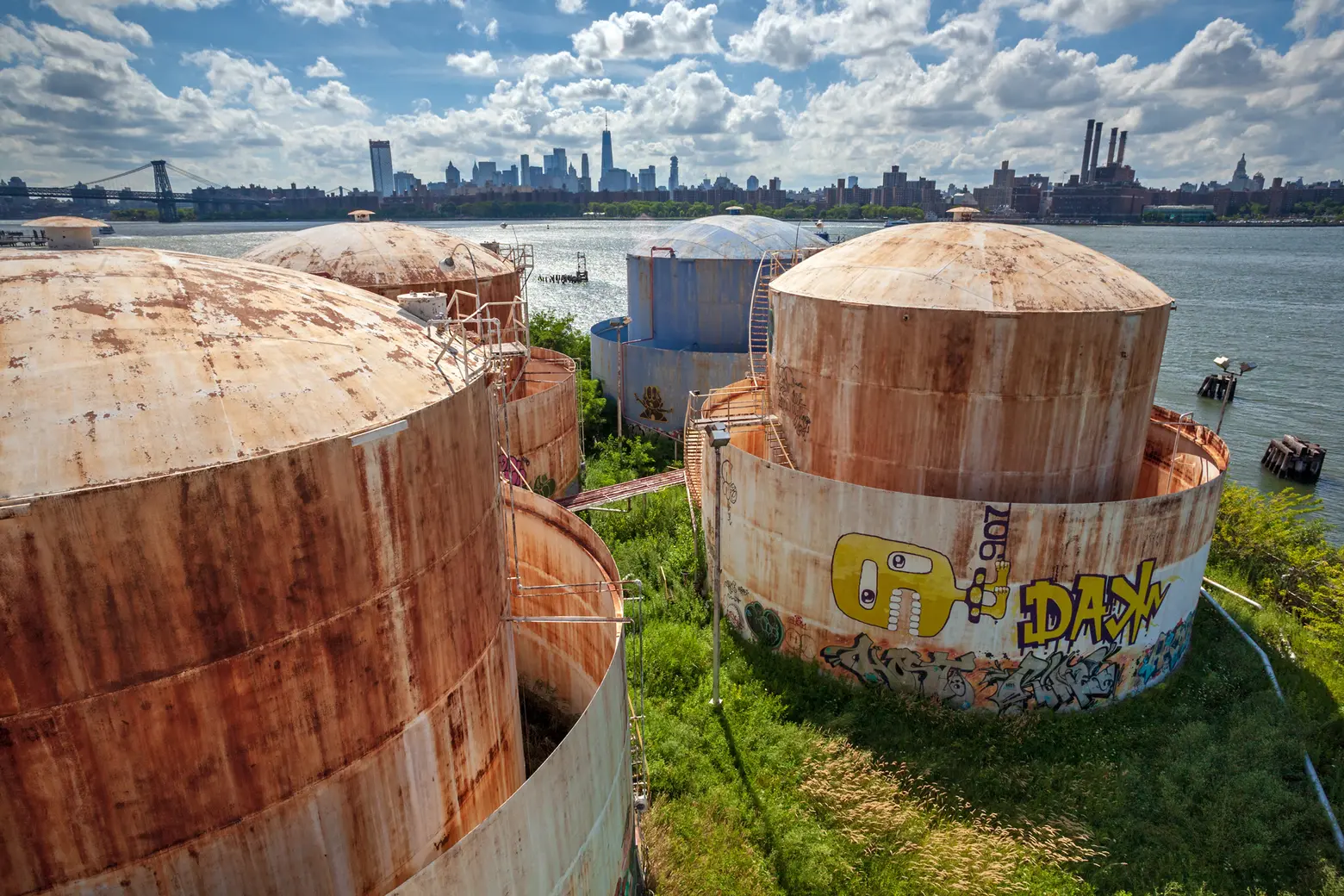 Located on seven acres of waterfront, the oil tanks were operated by Brooklyn-based Astral Oil Works in the 19th century. The site, known as the Bayside Fuel Oil depot, was purchased by the city in 2016, more than a decade after the 2005 waterfront rezoning, which guaranteed a 28-acre park to the area.
Since then, the Tanks team has advocated for the preservation of the ten tanks, as well as for transforming them into contemporary public space. According to the team, the demolition of the oil tanks is estimated to cost $21 million and "risks releasing toxic fumes into the air."
In an attempt to halt the demolition, the organization launched a Change.org petition. Despite the petition receiving over 1,000 signatures in two weeks, the city began the demolition process earlier this week.
"Adaptive reuse would have been safe, sustainable, and–by preserving some of New York's irreplaceable civic history–ensured that future generations would have had a place to learn and discover their shared paths," a press release from the group reads.
The city has said the tanks must be removed before any work takes place in order to evaluate how toxic the soil is underneath them. Community members and advocacy groups, like Friends of Bushwick Inlet Park, have opposed the tanks, seeking the open green space promised by the city four years prior. The group claimed the tanks would block key sightlines to the East River and the waterfront.
"It should be up to the community what happens with the park and how much open space we are willing to give up to memorialize an oil-transfer station," the Friends of Bushwick Inlet Park wrote in an article posted on their website last year.
You can learn more about the history of the project in this video:
Credit: PLANE—SITE
RELATED: