A public waterfront park is finally taking shape at Greenpoint's first skyscraper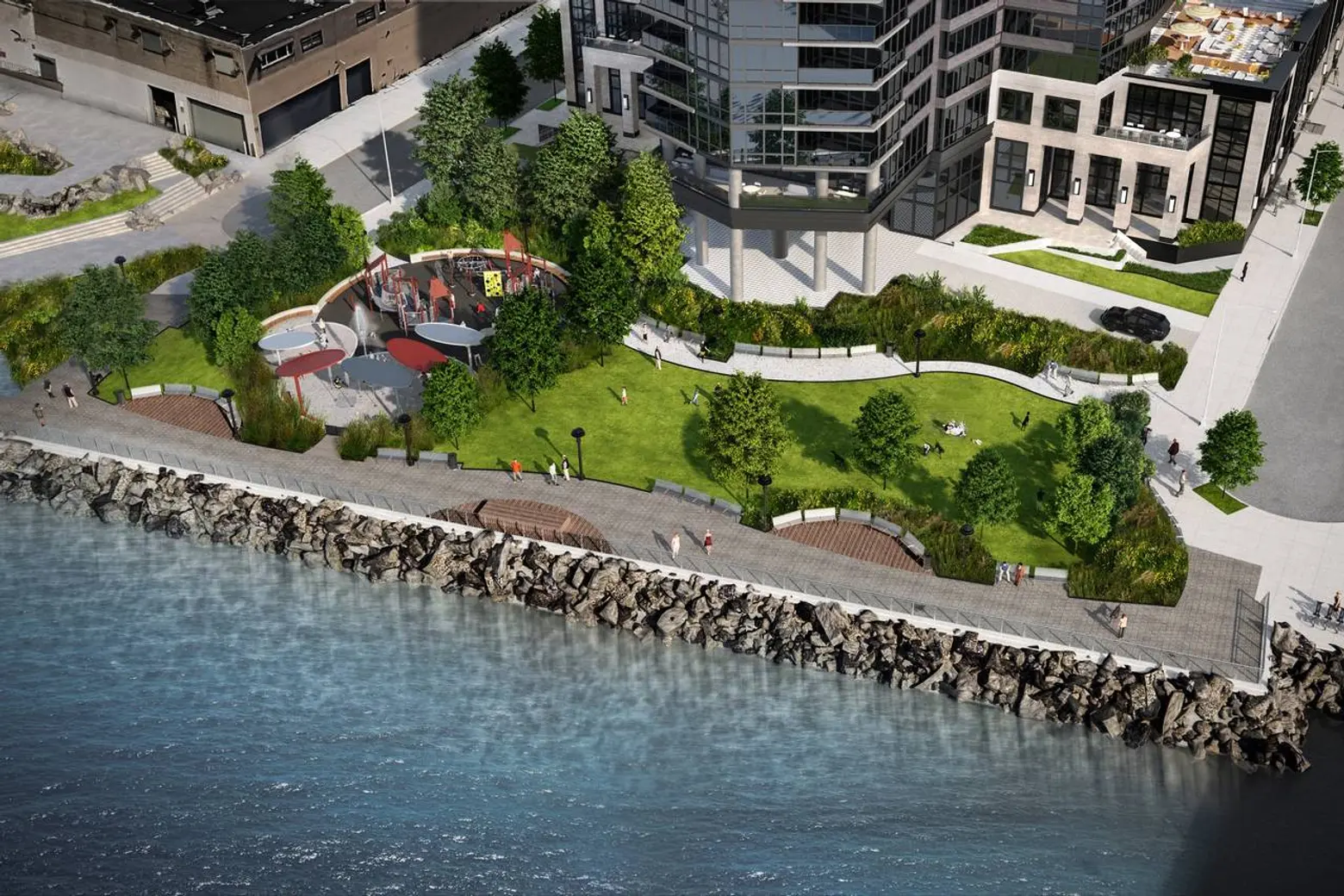 Rendering of The Greenpoint via +TOM
The Greenpoint, a 40-story waterfront rental and condo tower and the neighborhood's tallest building, topped out in February, launched sales in July and now, is a few months away from getting a public 275-foot long promenade at its waterfront site. After nearly a decade of delays, the Brooklyn walkway, the first of its kind to be privately built in Greenpoint, will open in the spring. According to the Wall Street Journal, the park will total 29,500 square feet, including a 4,000-square-foot playground with lots of trees and colorful oval panels above.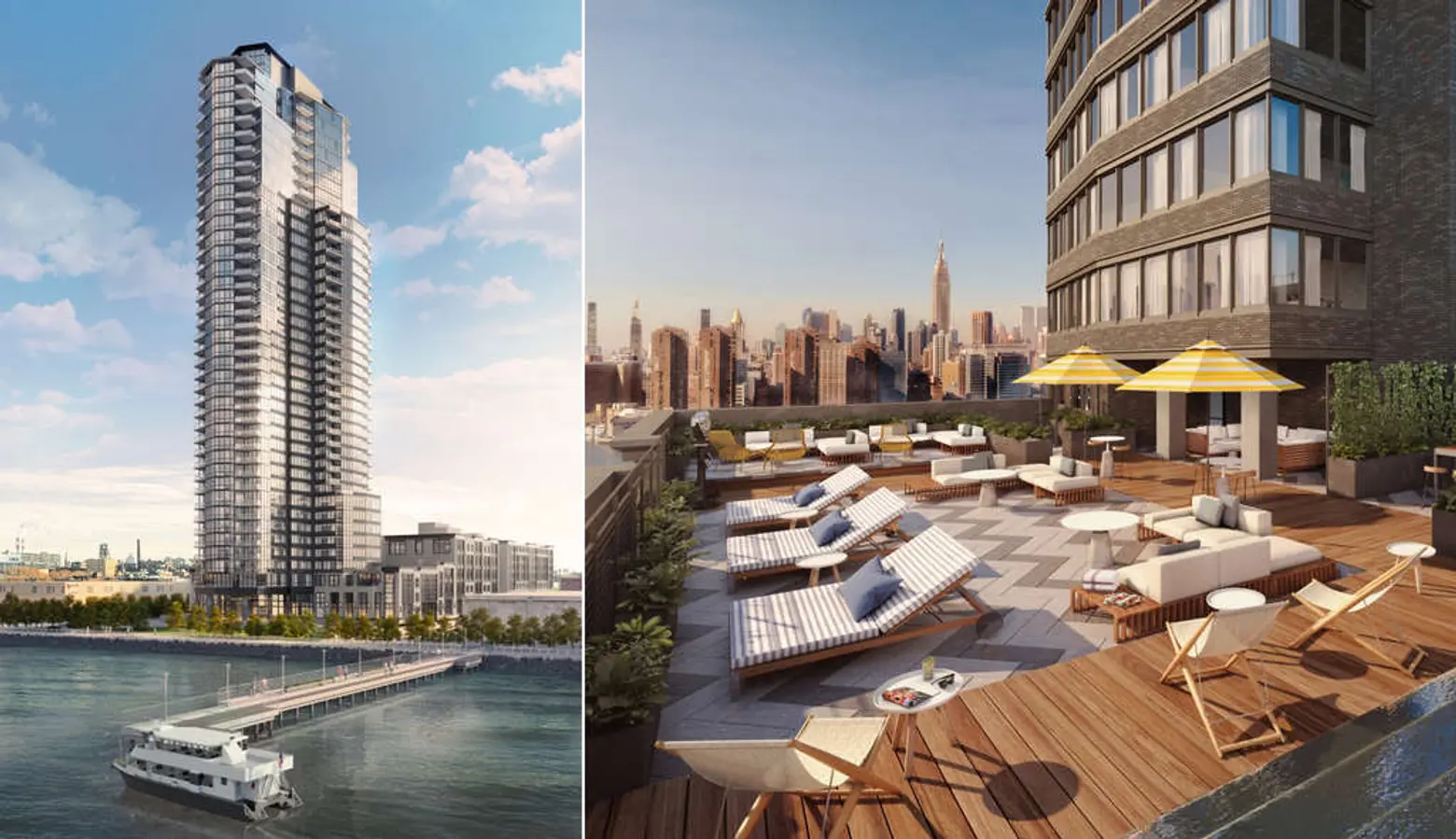 Rendering of The Greenpoint via +TOM/ Neoscape
Developers, Mack Real Estate Group and Palin Enterprises, are funding the promenade's construction because of a requirement in the city's 2005 rezoning of Greenpoint and Williamsburg. It allows tall residential towers to rise in the former sleepy industrial waterfront neighborhoods if the developers make open space and public parks part of their plan.
Work on the public promenade was delayed for several years because of the 2008 financial crisis. In 2014, Palin brought on Mack to help finance and continue the project. Even so, a totally continuous waterfront walkway in the neighborhood is years away. Both ends of the promenade under construction will open to empty warehouse buildings.
Nicholas Molinari from the city's parks department told the WSJ: "Most people know it is coming in bits and pieces, at the end of the day there will be an esplanade. We are super excited to see the developments moving forward with new open space."
Before Mack and Palin can obtain a certificate of occupancy for the Greenpoint, expected to open in the summer, they must give the city the title to the new section of the park. The developers will pay roughly $88,000 annually for the park's maintenance, with $20,000 coming from condo owners.

Rendering via Neoscape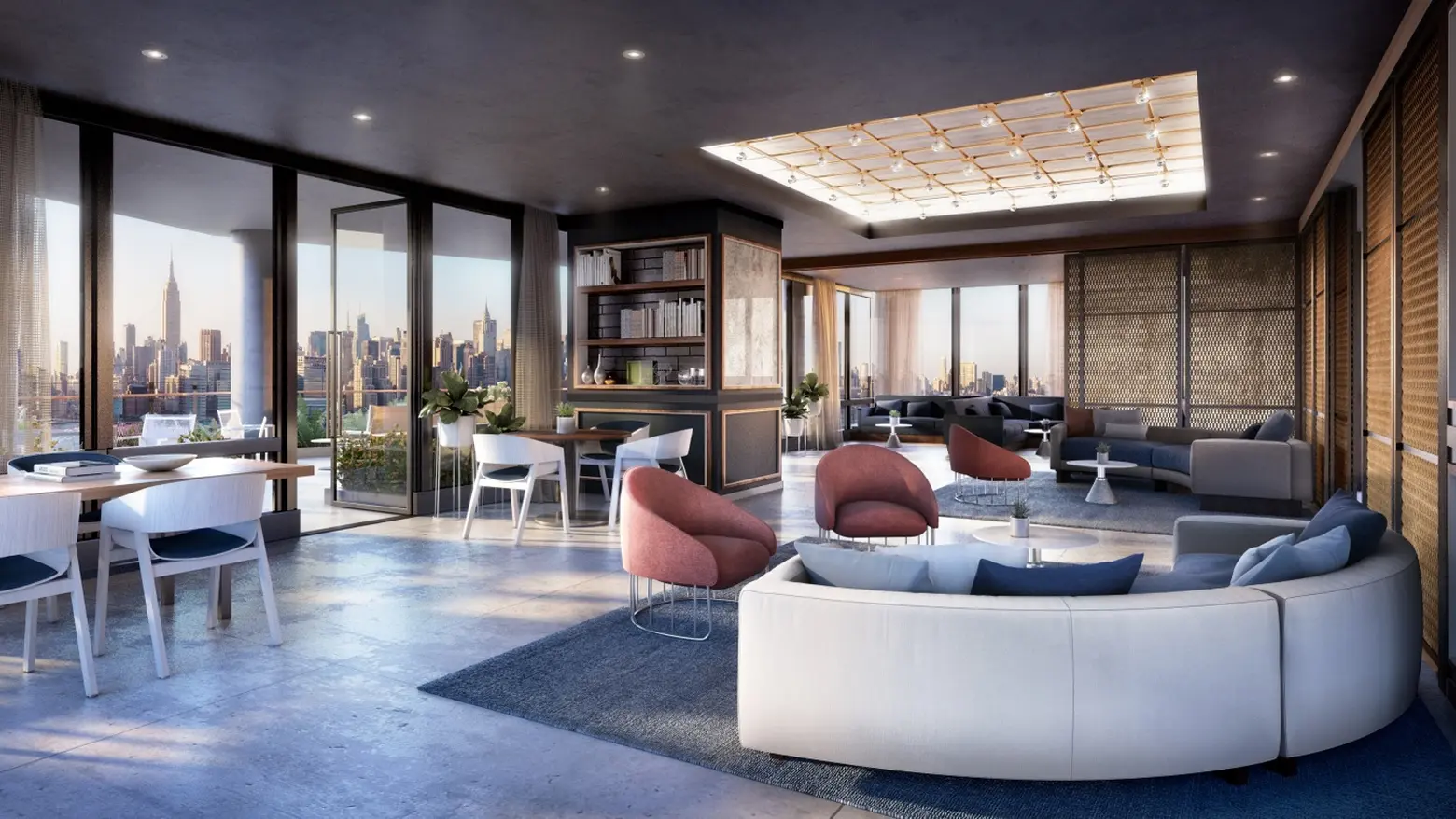 Rendering via Neoscape
Spanning an entire block between India and Huron Streets, the Greenpoint complex was designed by Ismael Leyva Architects. Its lower 27 floors will include 287 rentals with 95 units above, featuring studios to three-bedroom apartments. Condos boast oversized windows and soaring ceilings, with most including private balconies or terraces. During the July sales launch, condo prices started at $989,000 for one-bedrooms, $1.52 million for two-bedrooms and $2.16 million for three-bedrooms.
Amenities at the Greenpoint include a sun deck, basketball court, club room, co-working spots, fitness center and a furnished courtyard garden. Two restaurants will sit on the second floor, including one by celebrity chef Marcus Samuelsson. Residents can enjoy the Midtown Manhattan skyline and accessibility a ferry stop, which sits adjacent to the building.
[Via WSJ]
RELATED: