Governors Island will offer expanded hours, a new ferry, and 70 free events this year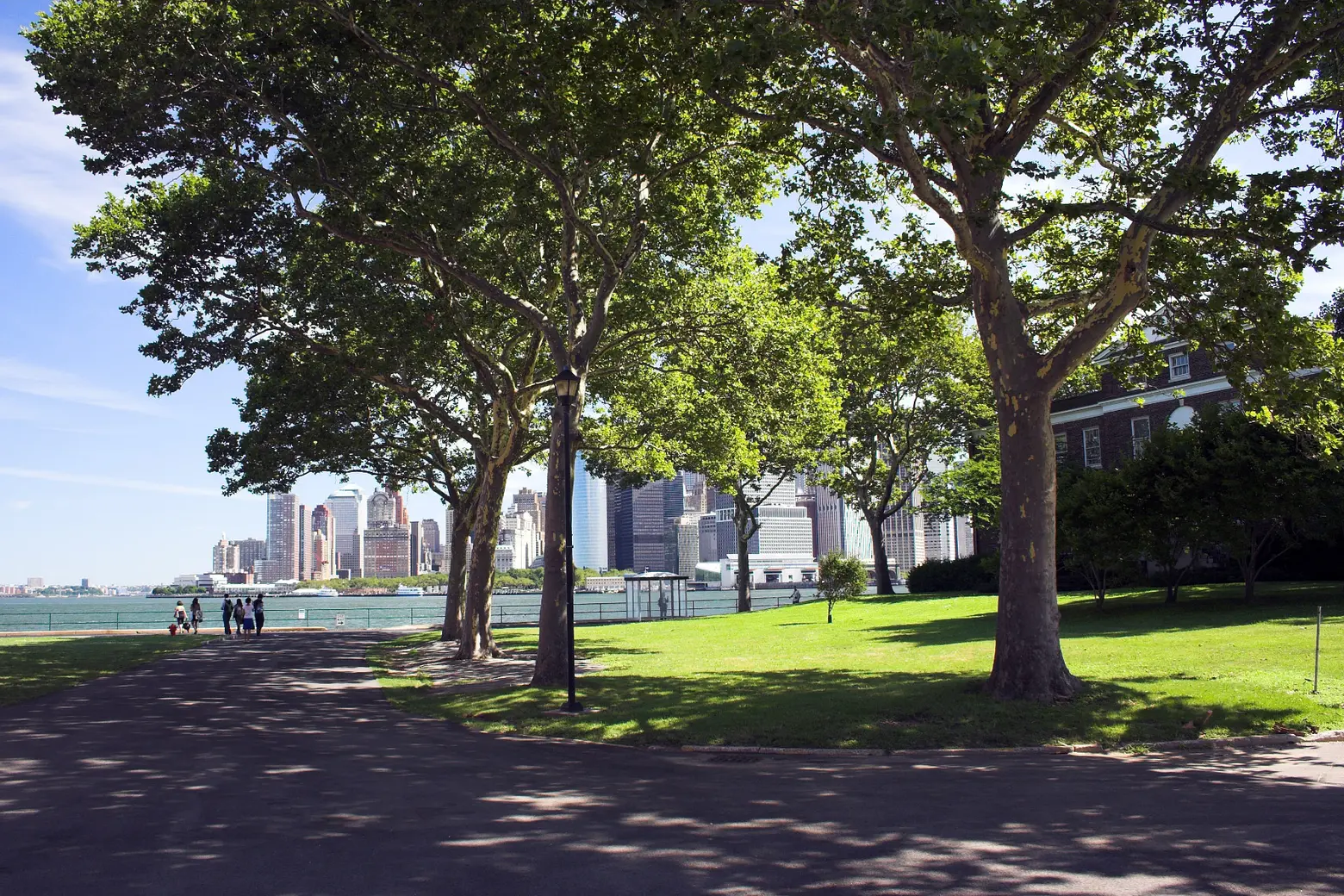 Beginning in May, Governors Island will open to the public with a new season of programming and exploration. Just a quick ferry ride from Lower Manhattan, the Island is a perfect getaway, offering car-free recreational activities, lush green space, fantastic waterfront views, local food vendors, and 70 free events spanning visual arts, performance, culture, and science. This year, Governors Island will be open daily from May 1 to October 31, with extended late-night hours every Friday and Saturday between Memorial and Labor Day.
In addition to the extra hours, visitors will also be able to enjoy expanded ferry access this season. Beginning in June, a brand-new, 400-passenger ferry will be added to the Trust's fleet. The new vessel will increase the frequency of trips between Lower Manhattan and Soissons Landing on weekends, with service approximately every 20 minutes. Ferries will be free for all visitors during the first week of the season, Wednesday, May 1 to Sunday, May 5.
"Governors Island continues to bring an easy and affordable escape to all New Yorkers right in the heart of the city," said Michael Samuelian, President and CEO of the Trust for Governors Island. "We're proud to continue to expand access to this Island oasis with the arrival of our brand-new ferry and even more evening hours this season. With new and improved dining options and even more cultural and educational partners from across the city, we are adding more and more amenities to complement the Island's amazing views and vibrant park."
Events kick off with the 1st Annual Opening Weekend ShinDIG, a community volunteer event and opening celebration hosted by the Friends of Governors Island on May 4. The calendar fills out in June, with the 14th iteration of the Jazz Age Lawn Party and the freeform folk festival Porch Stomp. The New York City Poetry Festival will be featured in July, the Japan Performing Arts Festival in August along with the Vendy Awards, a competition highlighting the best New York City street food. New to Governors Island this year is the Longines Global Champions Tour, one of the world's most competitive equestrian series, coming to New York City for the first time in September.
A diverse range of free exhibitions in the historic houses of Nolan Park and Colonels Row will open between May and June, with programming by the Climate Museum, NYC Audubon, 4heads, the New Art Dealers Alliance, Museum of Contemporary African Diasporan Arts, Pioneer Works, the American Indian Community House, the Climate Reality Project and the Human Impacts Institute.
The Lower Manhattan Cultural Council's newly expanded Arts Center will open its doors in September, with inaugural programming focused on themes of ecology and sustainability including site-specific exhibitions by Yto Barrada and Michael Wang.
The Island's Urban Farm will offer interactive programs focused on environmental stewardship and sustainability, including the return of GrowNYC's Teaching Garden and Earth Matter NY's Compost Learning Center and Soil Start Farm, while the Island Bee Project's Bee Sanctuary will expand their family to 80,000 honeybees. Artist Mary Mattingly's food accessibility awareness project, Swale, will return with an indoor exhibition in Nolan Park and a new outdoor food forest in the Urban Farm, featuring over 400 edible plants.
In addition to guided programs and ranger-led tours by the National Park Service, this year visitors will also be able to engage in a free self-guided app-based walking tour organized in collaboration with Urban Archive.
Check out a full list of events here.
RELATED: