Google's Chelsea takeover continues as it picks up another property in the neighborhood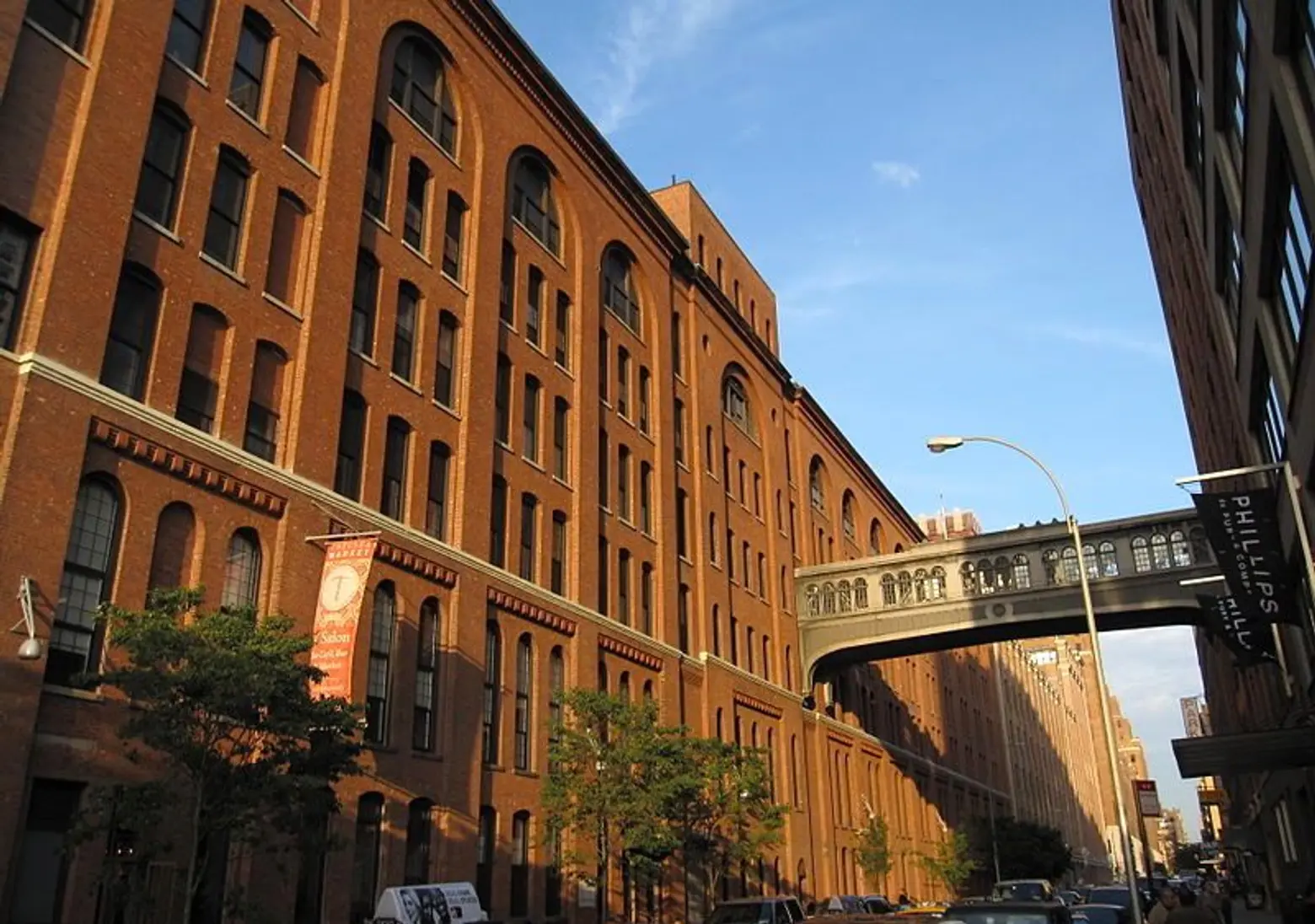 The building at 450 West 15th Street is connected to Chelsea Market via a bridge; photo via Wikimedia
Google on Wednesday picked up a 325,000-square-foot building in Chelsea, adding to its ever-growing footprint in the Manhattan neighborhood. According to the Financial Times, the company bought the building at 450 West 15th Street from Jamestown Properties for $600 million. In addition to its headquarters at 111 Eighth Avenue, Google owns the apartment buildings across the street and the Chelsea Market building, which it bought last year for $2.5 billion. And the company will serve as the primary tenant at Pier 57, a mixed-use development on the Hudson River.
"This purchase will help us meet our short-term growth needs in Chelsea-Meatpacking," William Floyd, the company's director of external affairs said in a statement. "We are excited by this investment and are committed to continuing to contribute to the vibrancy of this amazing neighborhood."
The building at 450 West 15th Street, also known as the Milk Building, rises eight stories. It is connected to Chelsea Market by a sky bridge. Jamestown sold Google the Chelsea Market building for $2.5 billion last February, the second largest single sale in the city's history.
Last December, Google announced plans to invest $1 billion in office space in Hudson Square, an area roughly one mile south of its Chelsea properties. The new campus includes a property at 315 and 345 Hudson Street and will also be centered around 550 Washington Street, formerly St. John's Terminal.
The former freight terminal will get a gut renovation and eight-floor addition, with its new design handled by COOKFOX. Google has said the company will move into the two buildings on Hudson Street by 2020, followed by the move to Washington Street in 2022.
With this planned expansion, Google expects its workforce, currently around 8,000, to double over the next 10 years, adding more than 7,000 New York workers.
[Via Crain's; Financial Times]
RELATED: