$1B office complex revamp of Chelsea's historic Terminal Warehouse tops out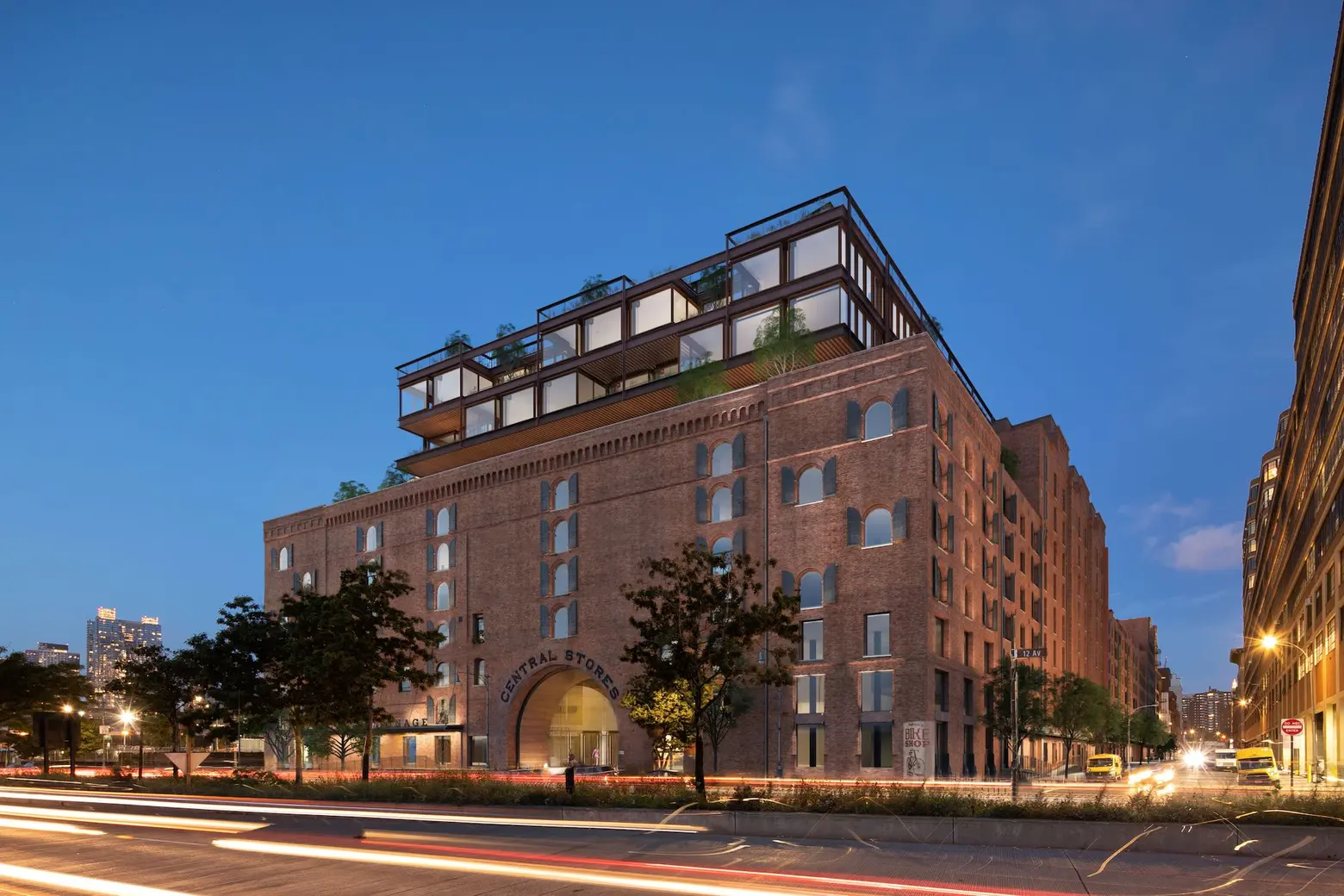 Terminal Warehouse, the newest reimagined workplace destination in the West Chelsea historic district, is nearing completion; a six-story addition atop the 130-year-old landmarked building recently topped out, as the New York Post first reported. The historic building, once home to the iconic 1980s and '90s nightclub Tunnel, is slated to become 1.3 million square feet of wellness-focused office and retail space, with an investment of over $1 billion. The project's developers, L&L Holding Company and Columbia Property Trust, along with architectural firm COOKFOX and New Line Structures, have made every effort to maintain the building's character as New York City's first major industrial facility with direct access to the Hudson River, streets, and rail lines.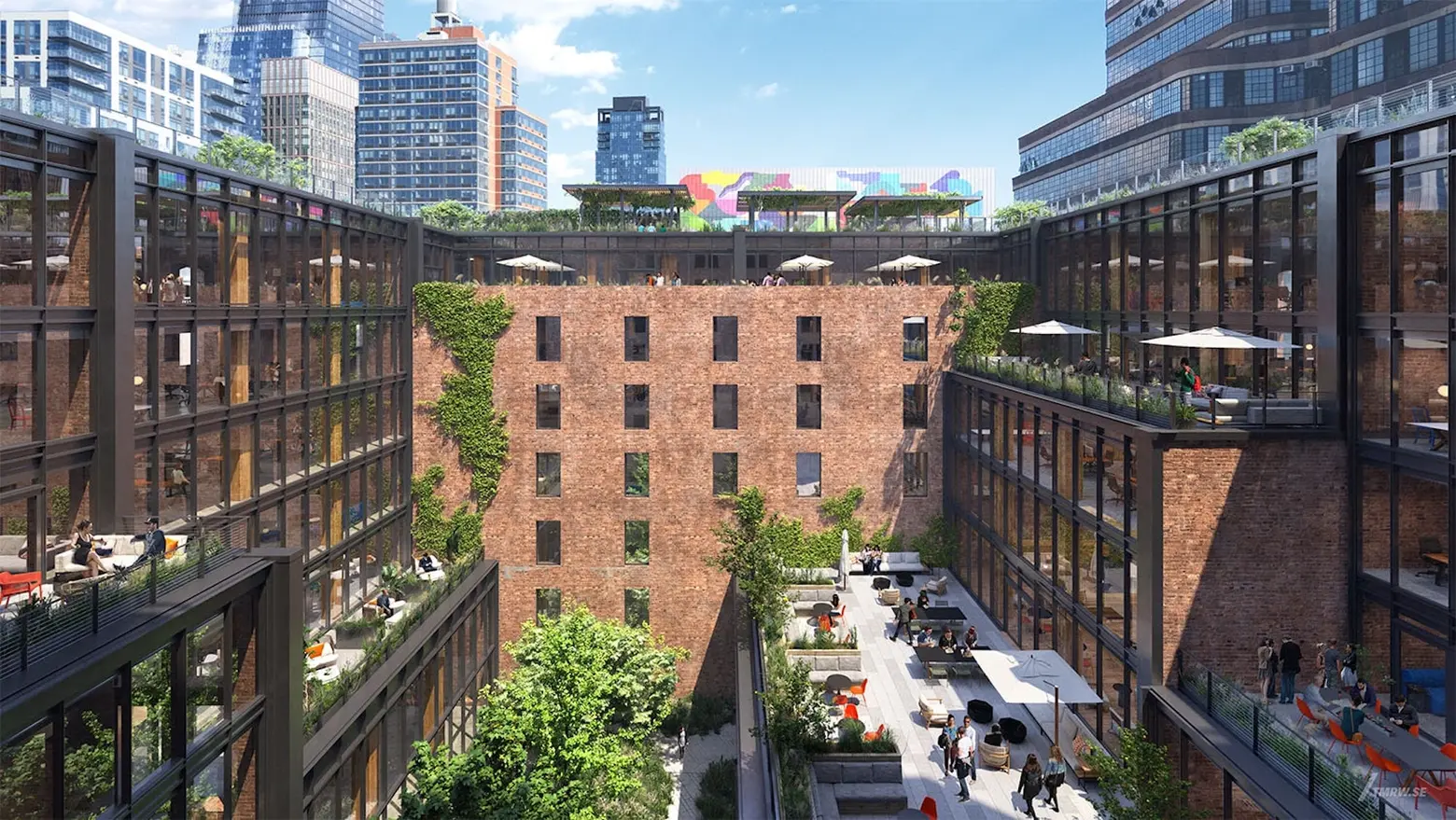 Rendering by TMRW Inc.
Previously, 6sqft tracked the project's progress in 2021 when L&L Holding Company and Columbia Property Trust secured a $1.25 billion construction loan to restore and adapt the former freight distribution hub into modern office space with original design elements incorporated within. Renderings revealed flourishes like cascading terraces, an interior courtyard, rooftop amenity space, and a ground-floor cafe.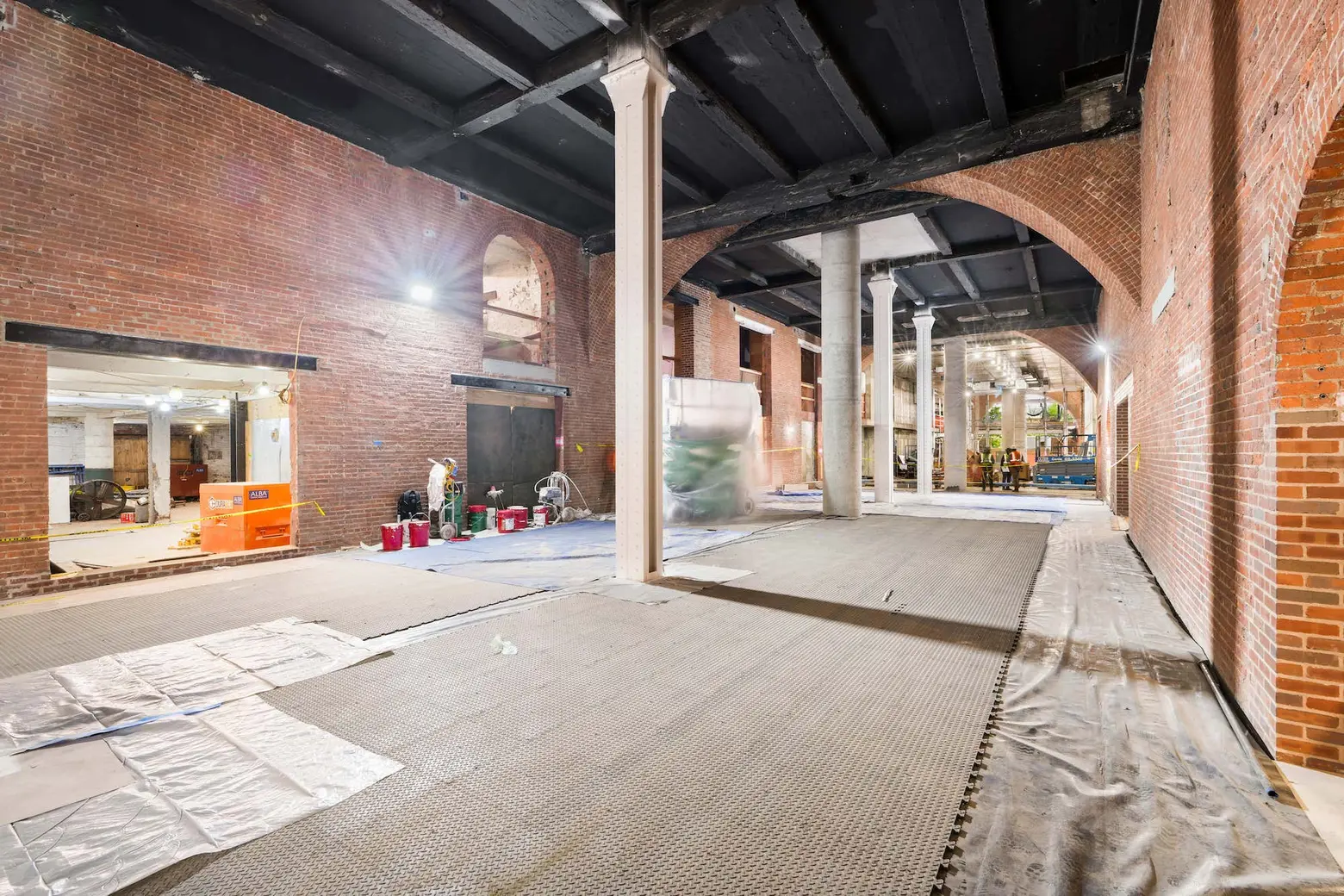 Credit: Shoootin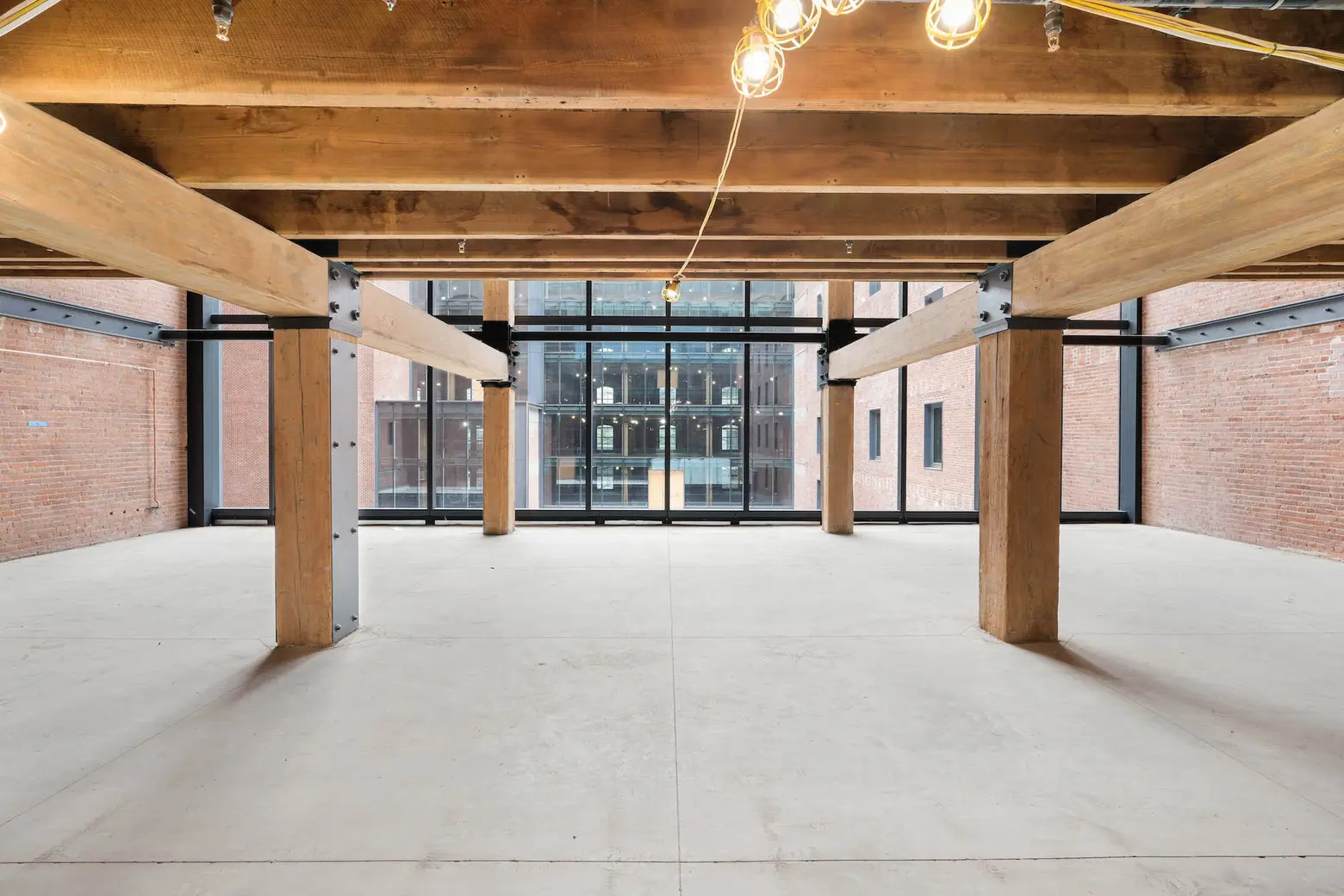 Credit: Shoootin
Constructed in 1891, the original George Mallory-designed Terminal Warehouse occupies an entire West Chelsea block from 11th and 12th Avenues and 27th to 28th Streets. As one of 25 buildings on 24 acres, the seven-story brick warehouse with round arches was initially an important transfer point for goods heading across the Hudson River into the city.
After its life as a distribution center drew to a close, the warehouse gained international fame as the site of the celebrated and celebrity-studded Tunnel nightclub during the 1980s and 1990s; most recently it has been in use as a self-storage facility.
The years following the pandemic's peak have drastically affected demand for office space in New York City; according to the Post, Manhattan saw a total office vacancy rate of 16 to 20 percent through the first quarter of 2023. Developers face unique challenges with the future of the workplace unknown, as companies look for ways to optimize office space by leasing less and demanding more from it.

Credit: Shoootin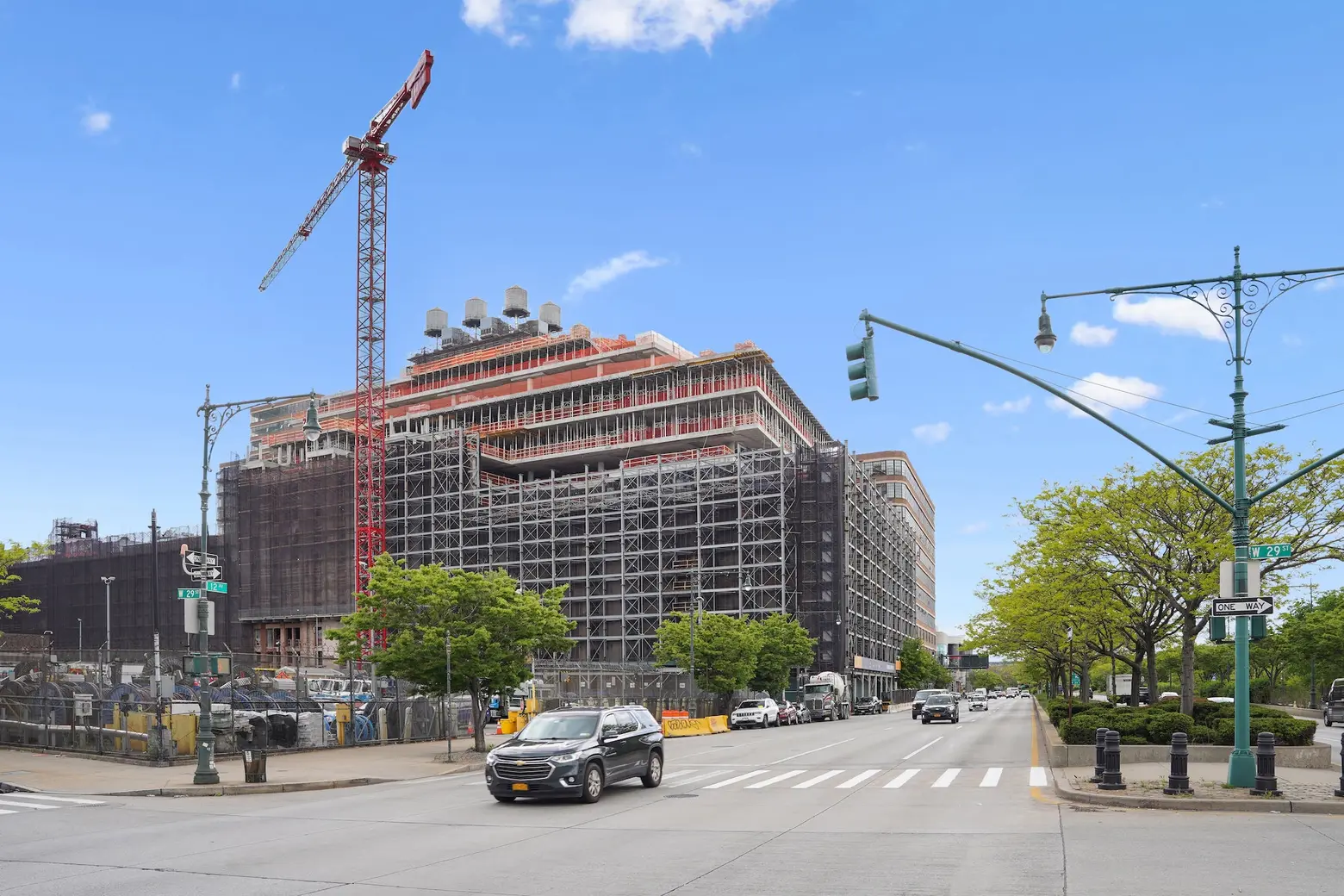 Credit: Shoootin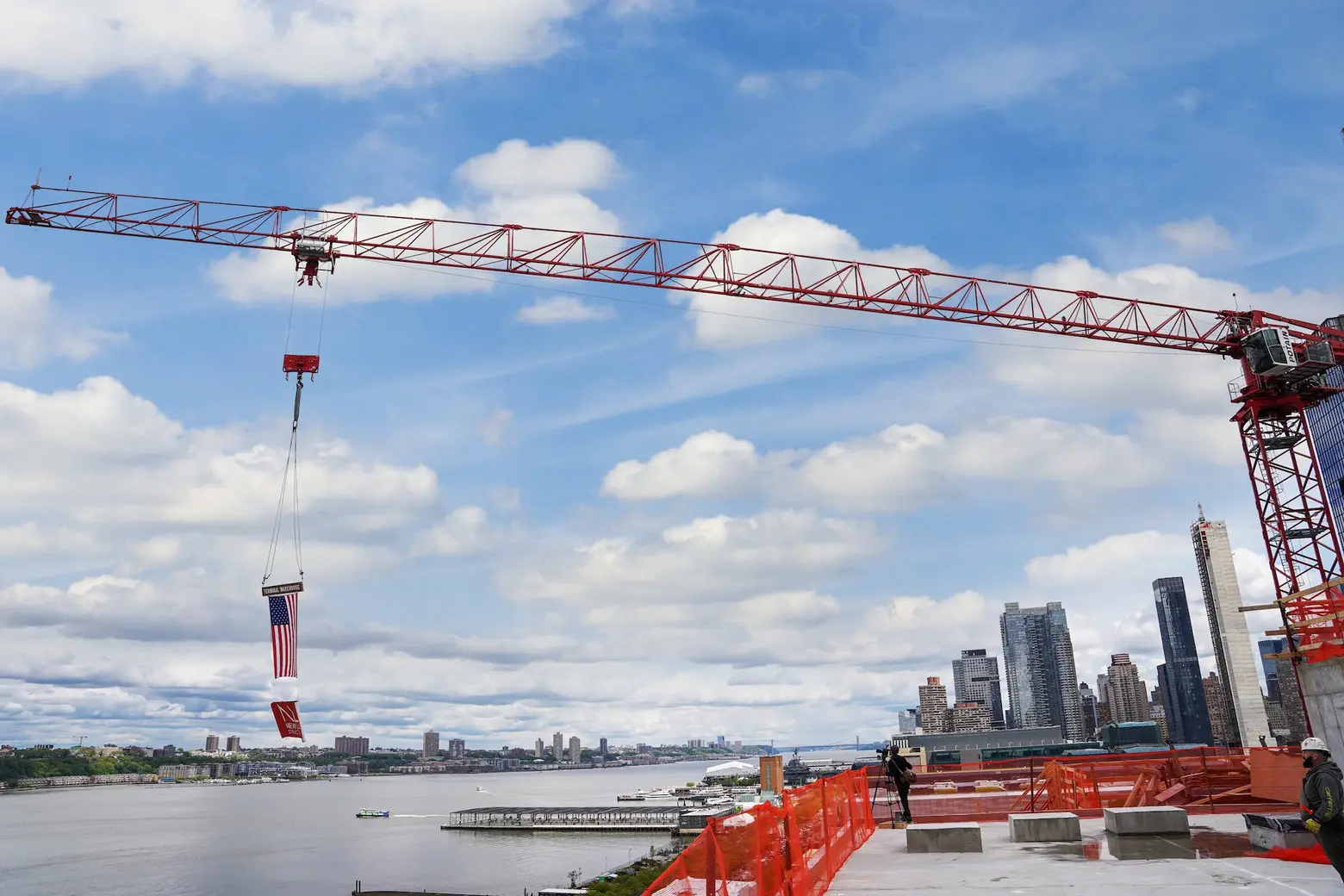 Credit: Shoootin
The new project's developers have responded with a "groundscraper" offering unique character and functionality. As part of the overhaul, the historic building's existing shell will be brought into the 21st century with a reorganization of its interior spaces, highlighting defining design features like original brick, longleaf pine timber, glass, and steel.
In addition to the tunnel restoration, most of the building's 500-year-old original timber will be restored along with its massive arched-brick entrances. New street-level retail space will span the length of the tunnel and lead into the central courtyard.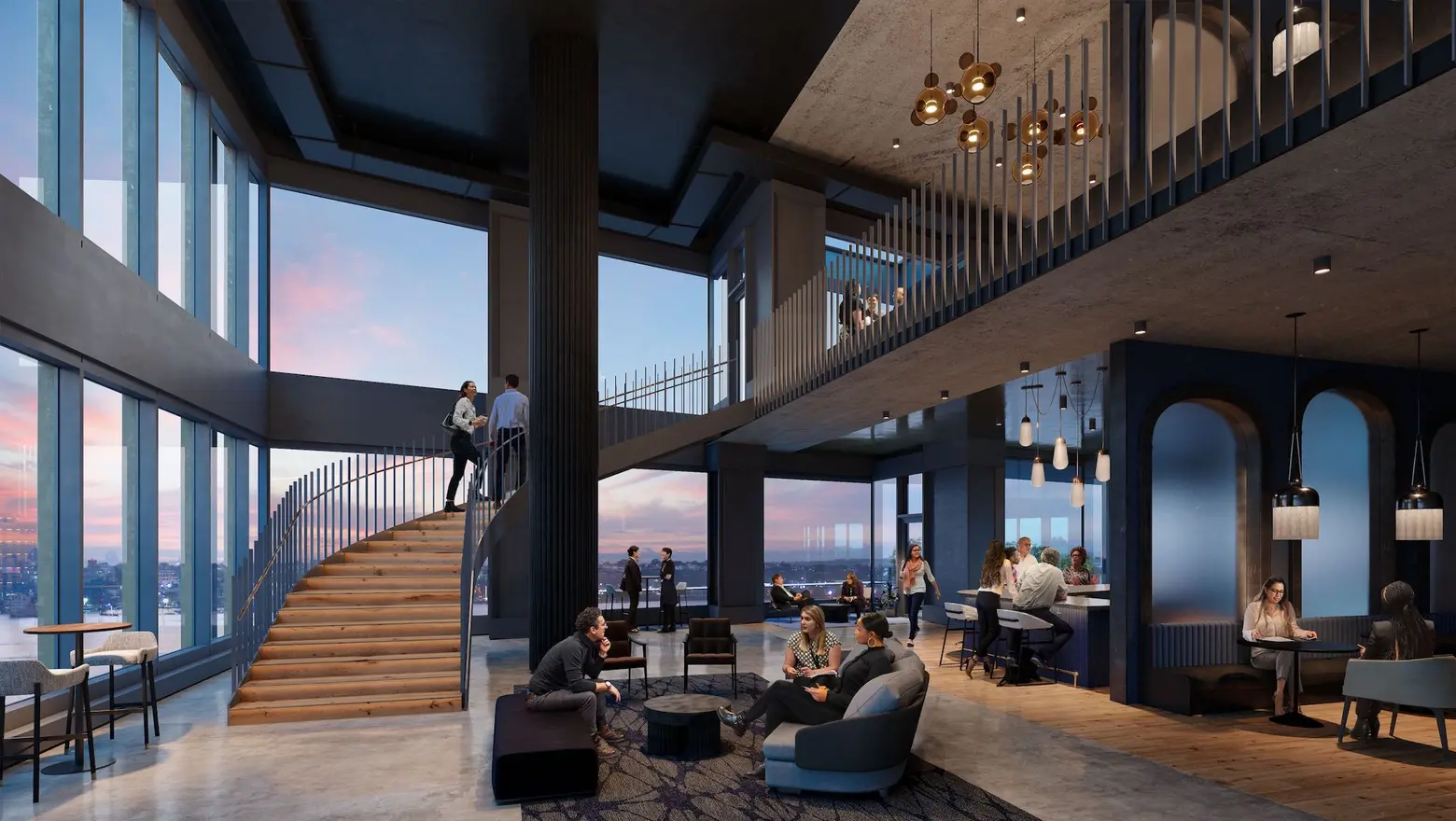 Rendering by TMRW Inc.
Upon its planned completion in 2024, the project will yield 12 newly-minted or rebuilt office floors; six of which will offer Hudson River vistas through floor-to-ceiling glass. A monumental courtyard at its center will bring sunlight to even the farthest reaches of the building. More than two dozen private terraces will comprise nearly 2.5 acres of outdoor and green space throughout the development.
This reinvigorated west side landmark will reactivate the tunnel, connecting the celebrated High Line and Hudson River Parks with new shops, restaurants and other amenities like an auditorium, childcare facilities and a fitness studio.
"The landmarked Terminal Warehouse was built as a hub for goods, connecting river with land, railroads with streets, and New York City with the rest of the country," Rick Cook, founding partner at COOKFOX, said in a statement. "We have transformed the building with a new architecture designed to connect people with place, people with nature, and people with each other by preserving the brick and mortar of the past as the foundation for the healthy, nature-connected vision of New York's future."
In addition to preservation and renewal, environmental sustainability and occupant wellness are major goals, with LEED Platinum and WELL Gold certifications and a WiredScore Platinum rating. Outdoor communal spaces, advanced air filtration, touchless elevator systems and a multi-level bike concierge program with a lounge and showers are in the works.
RELATED: