Get a peek inside the cosmic wonder of Macy's 45th annual Flower Show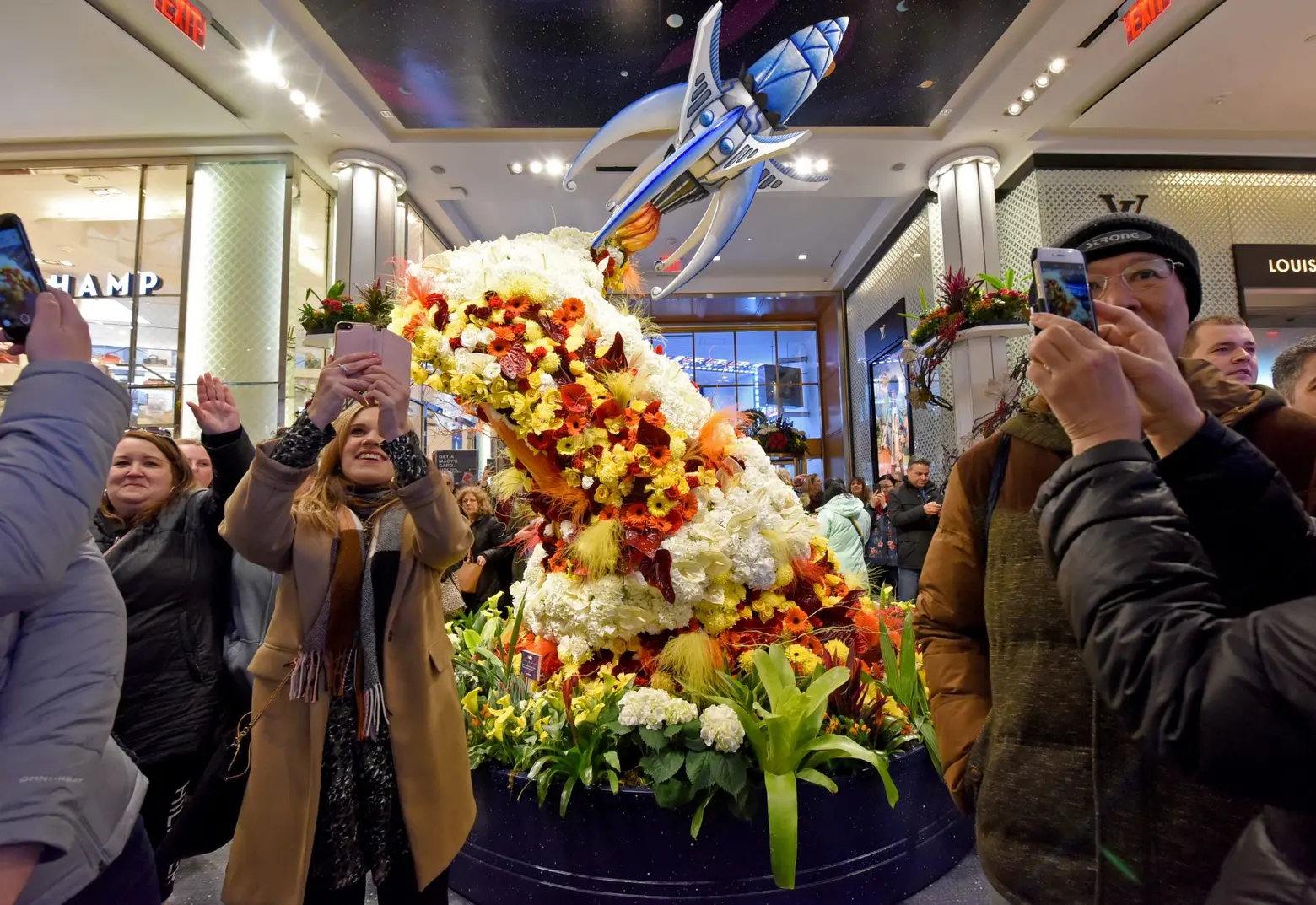 Photo: Diane Bondareff/AP Images for Macy's
On Sunday, March 24th, Macy's Herald Square launched its 45th annual Flower Show. This year's theme for the two-week long floral festival is "Journey To Paradisios," celebrating the arrival of spring by transporting visitors into a multi-dimensional world of space and adventure on the mythical planet Paradisios, traveling through eccentrically landscaped gardens and spectacular floral designs made up of more than 5,000 types of plants, trees, and flowers. The theme tells the cosmic tale of Space Flight Director Lucy Ryder and her discovery of the planet Paradisios–a pristine exoplanet, untouched by human technology and filled with resplendent plant life, as Ryder and R.H. Macy IV–pilot-turned-cosmonaut and the great-great-great grandson of Macy's founder–set out on the adventure of a lifetime.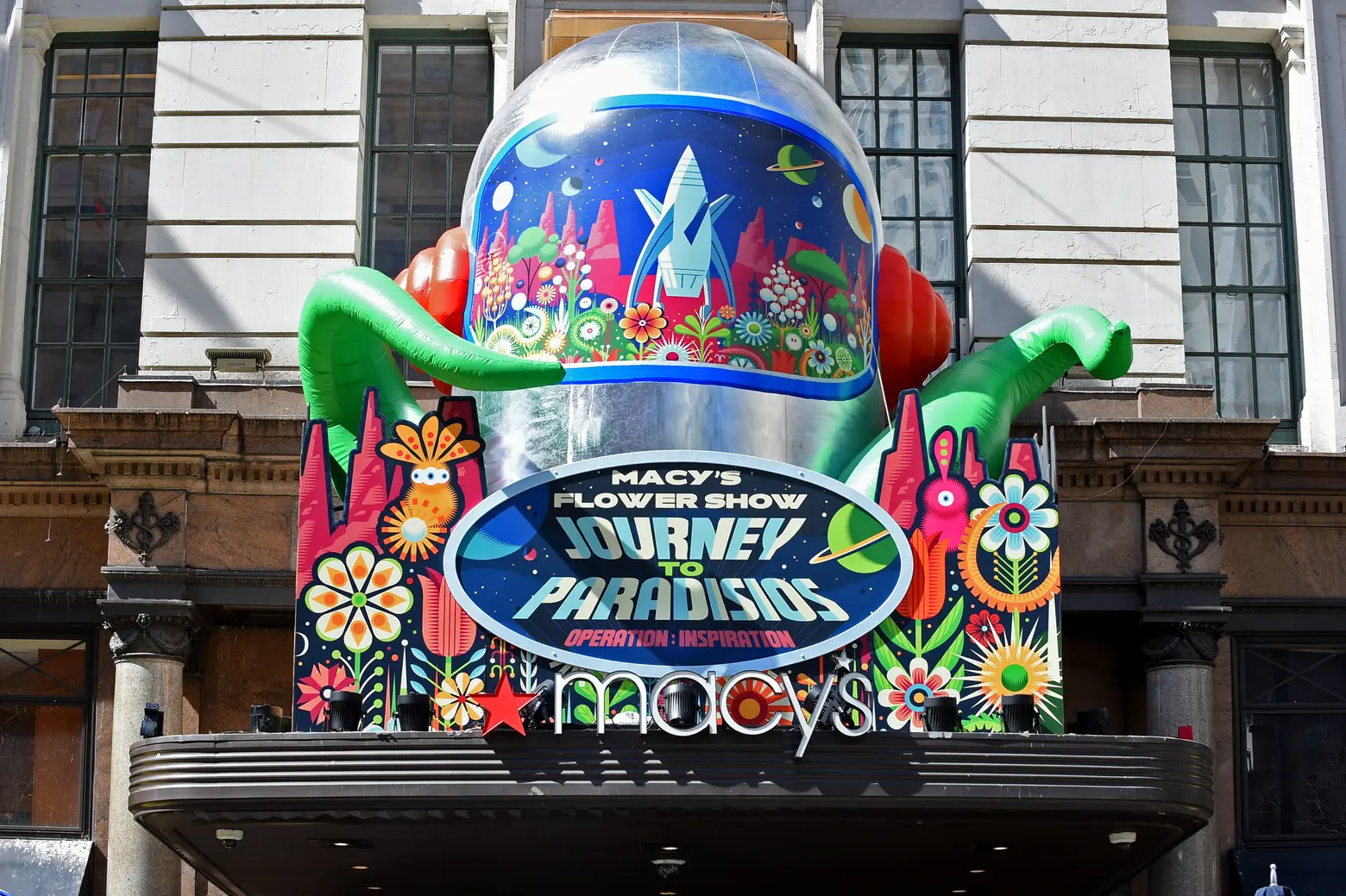 Opening day gave guests a chance to explore a host of themed in-store events including seven fashion pods featuring looks designed by FIT students who were challenged to create original designs inspired by the Journey to Paradisios theme. Visitors walked through intergalactic creations that included a star-filled night sky and colorful inhabitants, floating cities, alien technology, and whimsical plant life of planet Paradisios.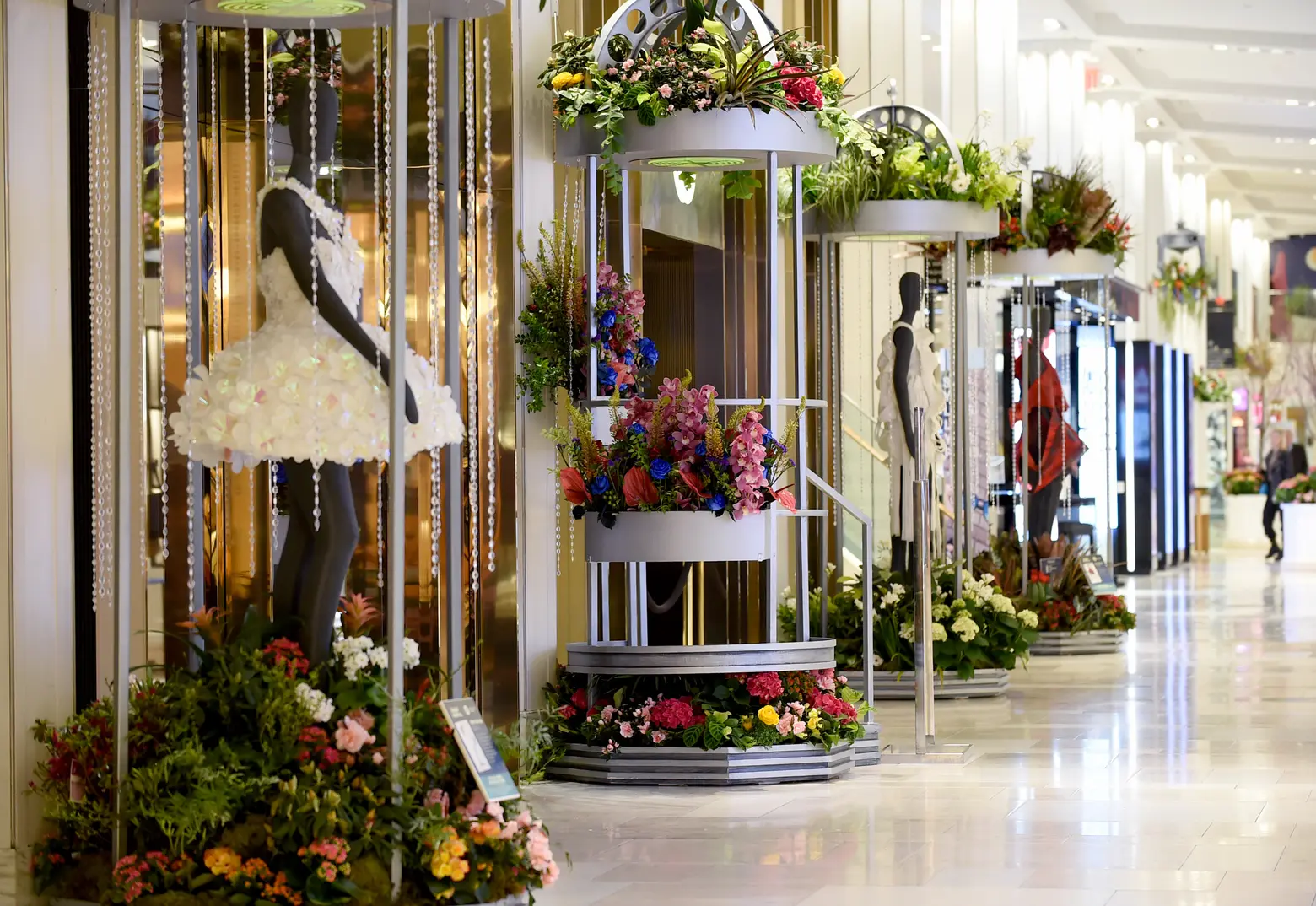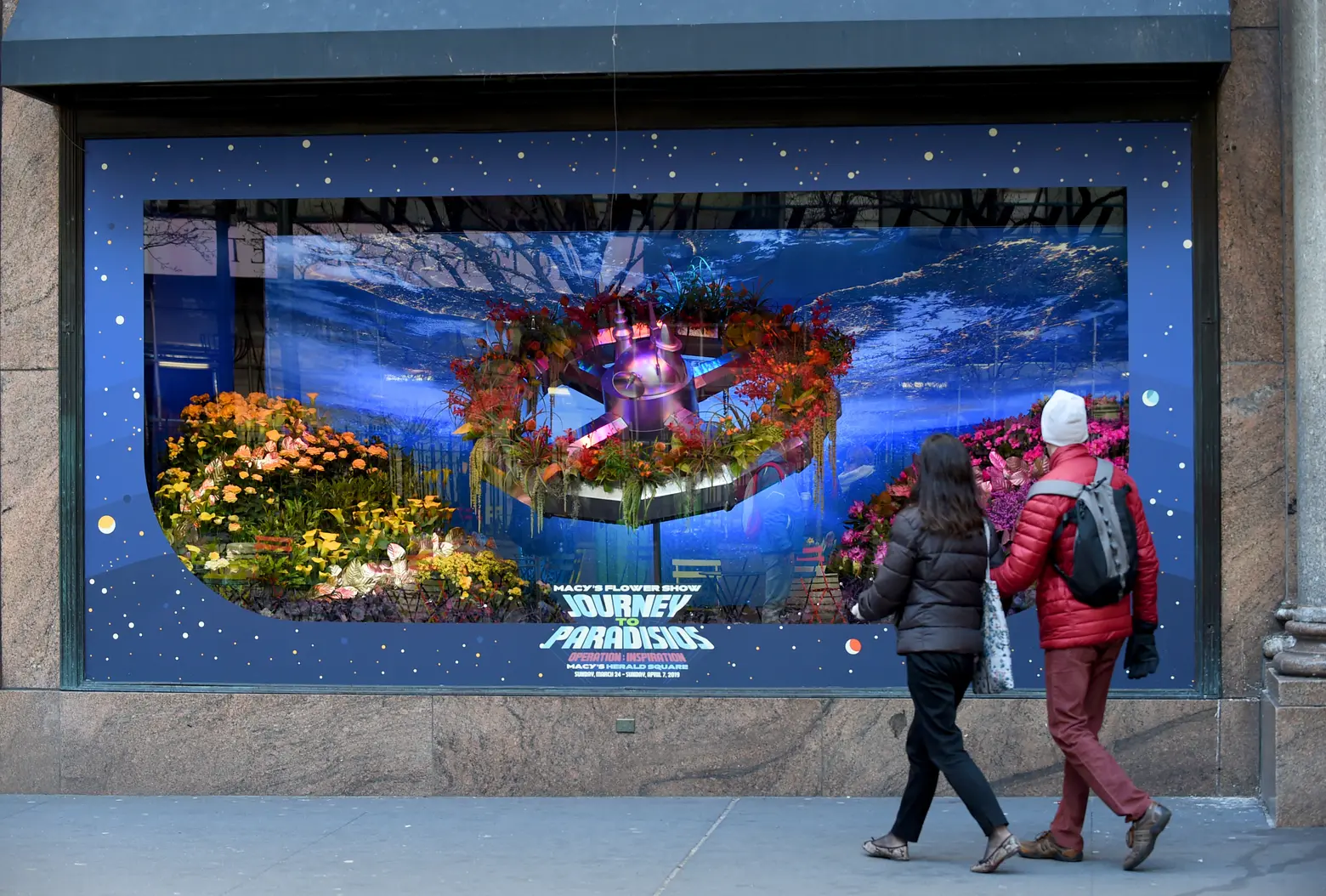 If it all sounds too exciting to miss, don't worry. Flower Show visitors will have the opportunity to enjoy more in-store events including floral, food, and fashion demonstrations, celebrity appearances, and more during the upcoming two weeks that the show is in full bloom. The show closes on Sunday, April 7th.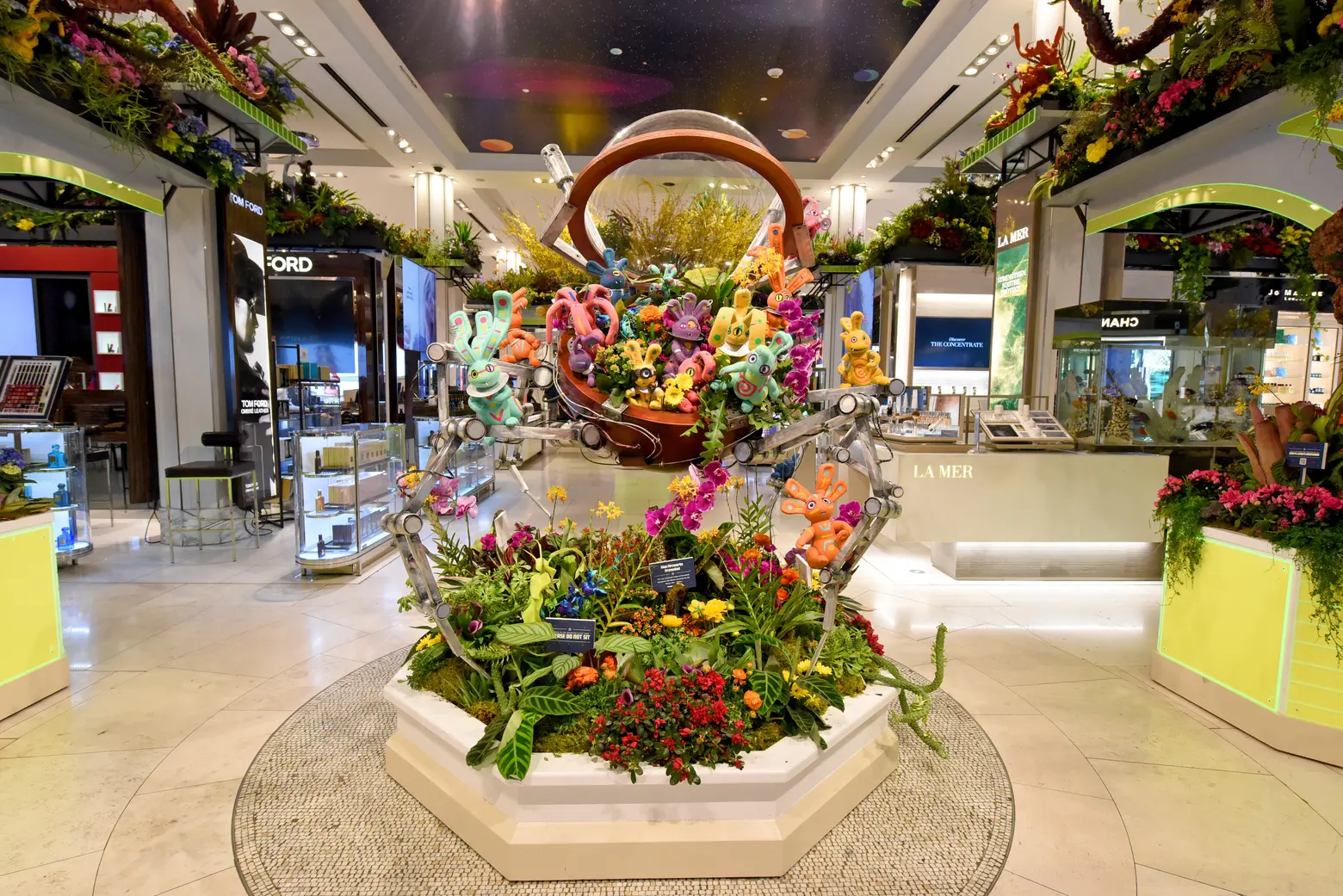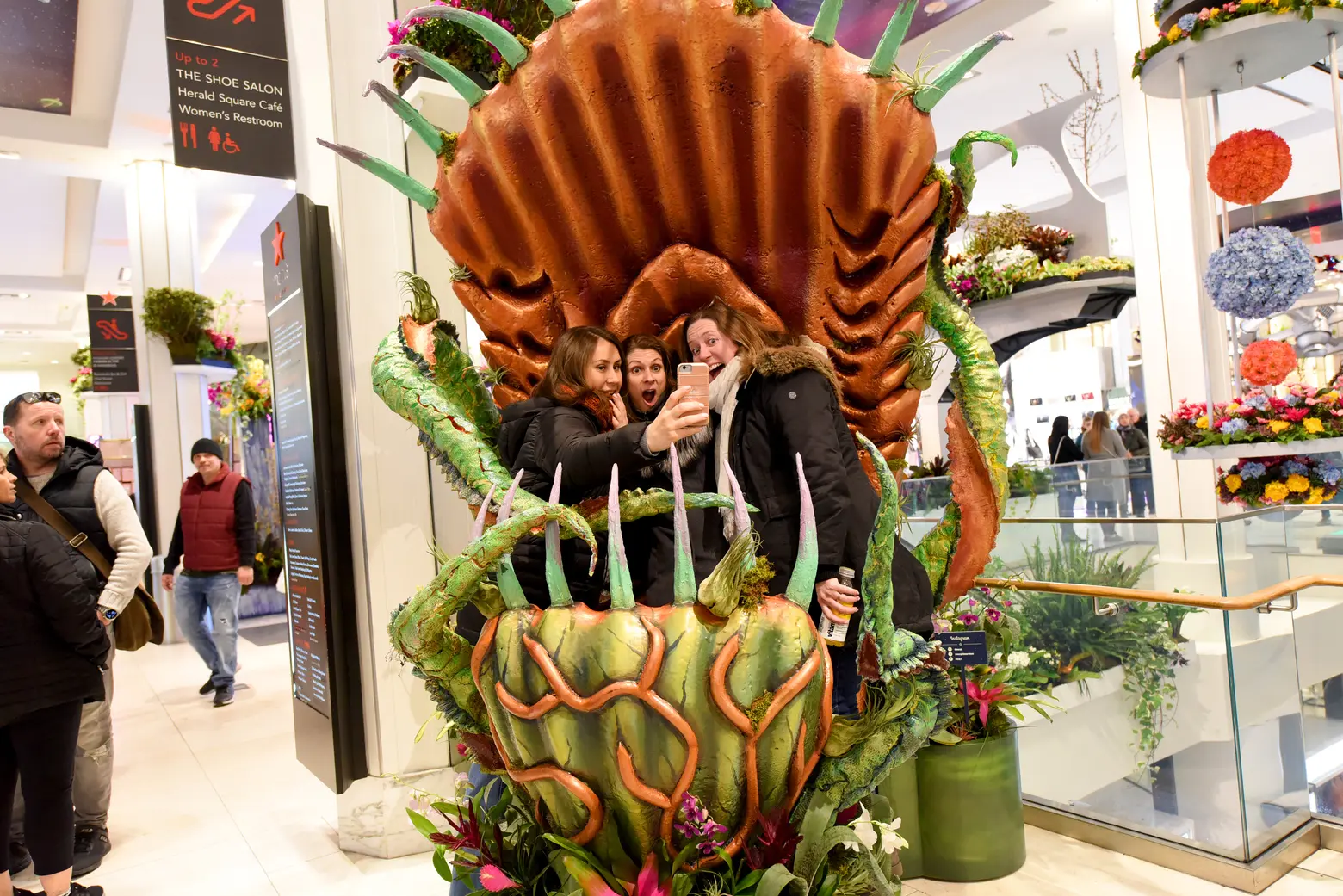 For more than 70 years, Macy's Flower Show thrilled flower lovers with ultra creative and theatrical presentations of millions of live flowers, plants, and trees from around the globe, offering visitors a unique opportunity to enjoy these florals blooming in unison, despite their distinct climatic DNA.
Blooms pop up everywhere: On countertops, in windows and specially-designed architecture, including grand bridges, columns, and topiaries throughout the Herald Square flagship store.
RELATED: